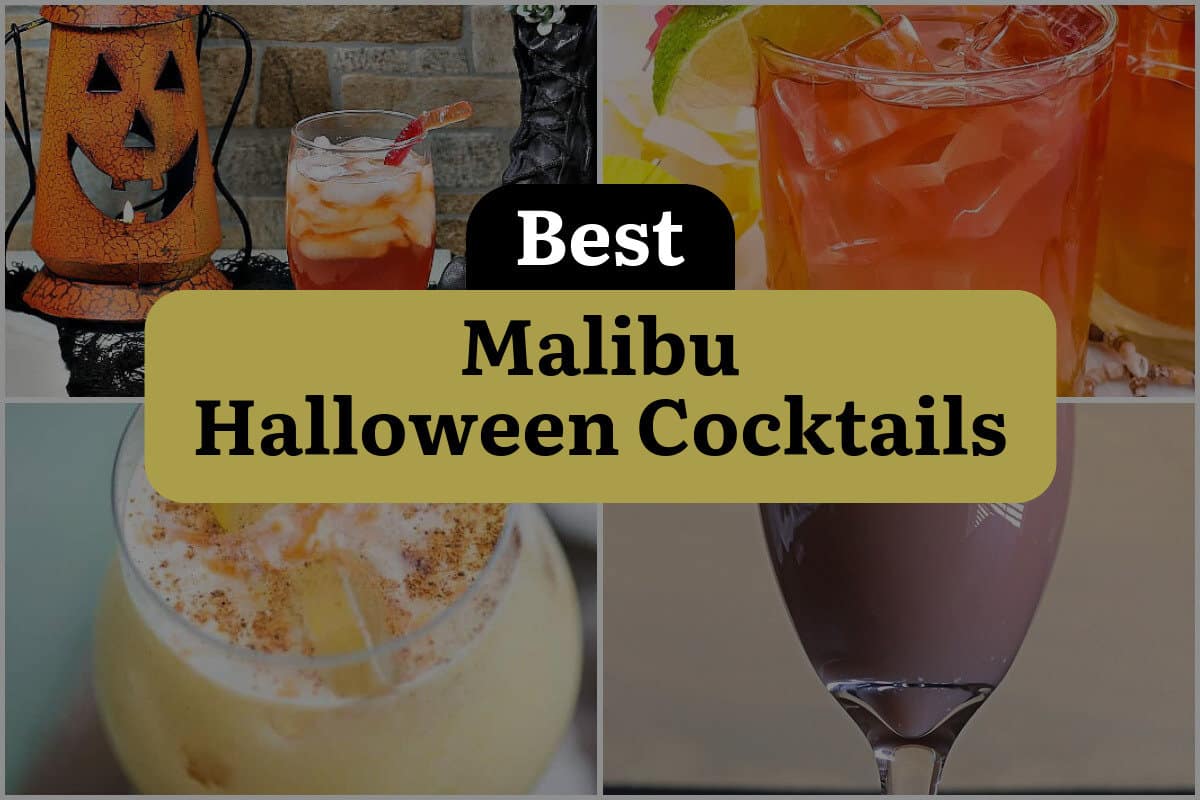 Halloween is just around the corner, and we all know what that means – spooky decorations, creepy costumes, and of course, delicious drinks! As a bartender, I have seen my fair share of Halloween-themed cocktails over the years, but none compare to the unique and refreshing taste of Malibu rum.
Whether you're hosting a party or just looking for a festive drink to sip on while watching your favorite horror movie, Malibu has got you covered.
But what makes Malibu so perfect for Halloween, you ask? Well, for starters, it's a versatile and delicious rum that pairs well with a variety of flavors.
From fruity punches to creamy concoctions, there's no shortage of ways to incorporate Malibu into your Halloween drinks. Plus, with its smooth and tropical taste, it's the perfect way to add a little bit of sunshine to an otherwise spooky holiday.
So, if you're ready to impress your friends and family with some spooky and delicious cocktails this Halloween, look no further than Malibu rum.
From classic favorites to new and innovative recipes, there's something for everyone to enjoy. So, grab your shaker and let's get mixing – it's time to raise a glass to the spookiest holiday of the year!
1. Spooky Witches Brew Halloween Cocktail
If you're looking for a spooky and fruity Halloween cocktail, then the "Spooky Witches Brew" is a must-try. This colorful drink is made with pineapple and cranberry juice, Sprite, and Malibu coconut rum, creating a sweet and tart flavor with a bit of a kick.
The orange hue of the drink, enhanced by a drop of red and yellow food coloring, is perfect for Halloween parties and can be served in a cauldron-styled vessel for added effect. Add some lychee eyeballs or gummy worms for a spooky touch. This cocktail is easy to make and perfect for a crowd, making it a great addition to your Halloween party.
2. Malibu Bay Breeze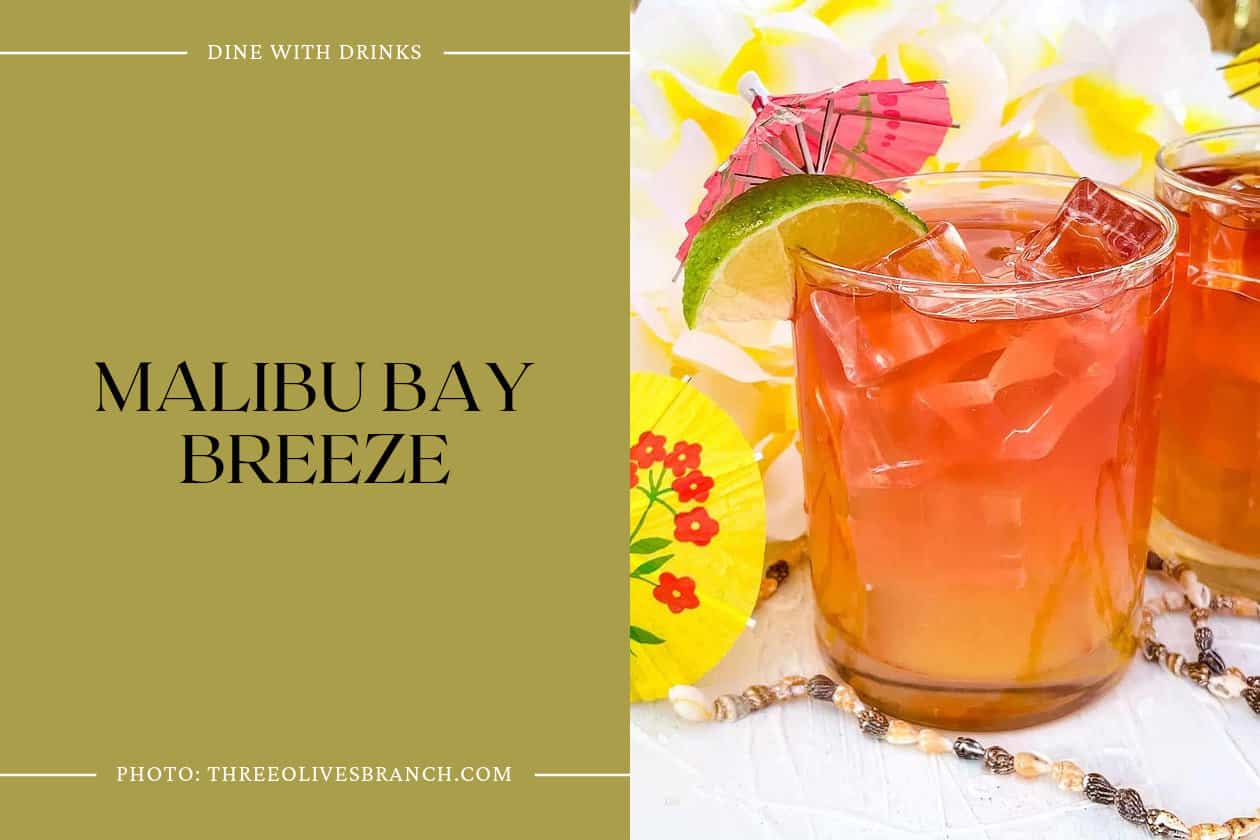 Looking for a delicious and easy Halloween cocktail recipe? Look no further than the Malibu Bay Breeze! This tropical cocktail is a variation on the classic Cape Codder, adding in pineapple juice and swapping out vodka for Malibu rum.
The result is a deliciously fruity and refreshing drink that's perfect for any Halloween party. With its beautiful color variation and classic lime wedge garnish, the Malibu Bay Breeze is a must-try cocktail for any Malibu fan. So why not give it a try this Halloween season and see for yourself just how delicious it can be?
3. The Painkiller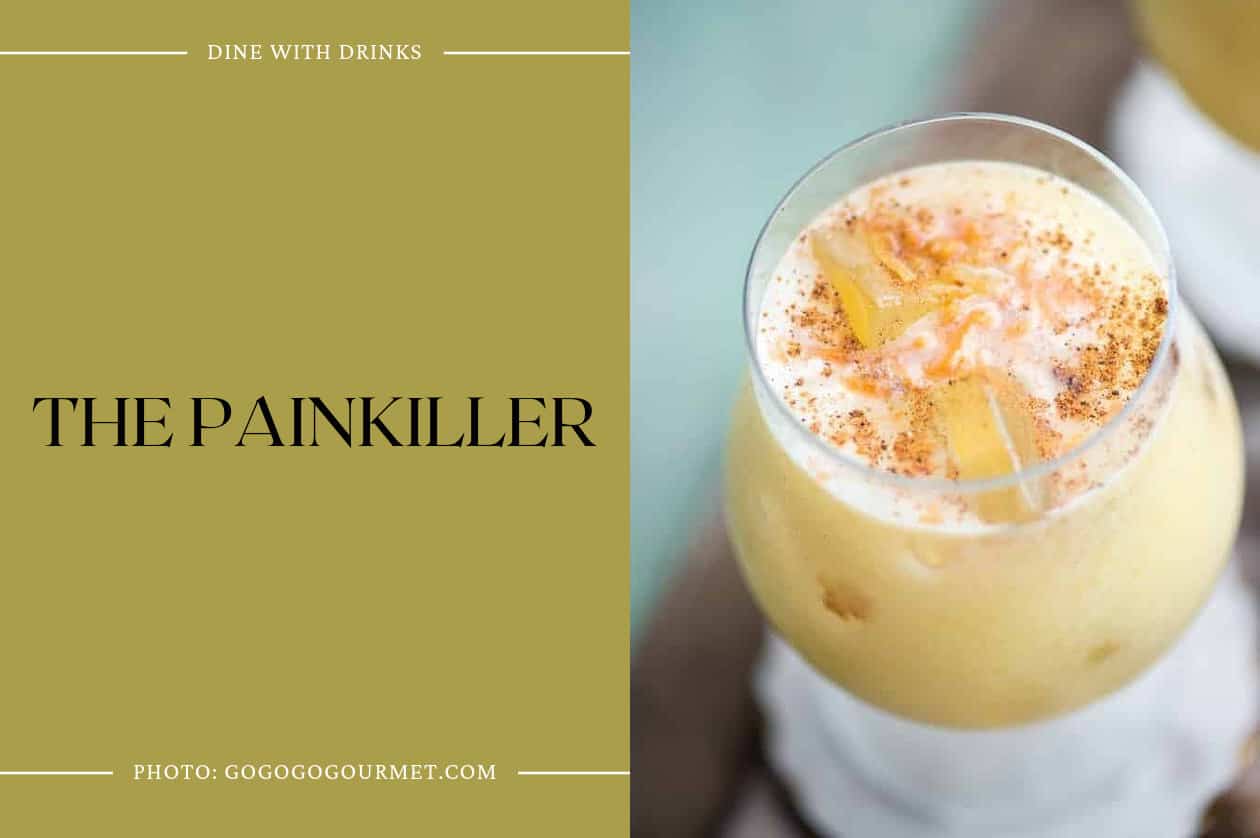 Looking for a Halloween cocktail that will transport you to a tropical paradise? Look no further than "The Painkiller." This delicious drink combines the flavors of coconut, pineapple, and orange with the smoothness of rum for a refreshing and satisfying sip.
Originally made with Pusser's rum, this recipe can be adapted to your favorite brand of white rum. Whether you're lounging on the beach or just dreaming of warmer weather, "The Painkiller" is the perfect cocktail to transport you to a sunny state of mind. Try it out at your next Halloween party for a taste of the tropics.
4. Ogre Drink
The Ogre Drink is a perfect Halloween cocktail that will make your party a hit. This cocktail is a blend of coconut rum, coke, and vanilla ice cream that creates a delicious and strong drink. It's like a rum and coke float, but with a twist.
The ice cream makes it a perfect dessert or sweet snack, and it pairs well with a burger and fries, just like an alcoholic coke float at a diner. The name itself makes it a great addition to your Halloween party, and it's sure to be a crowd-pleaser. So, if you're looking for a spooky and delicious cocktail, the Ogre Drink is definitely worth trying.