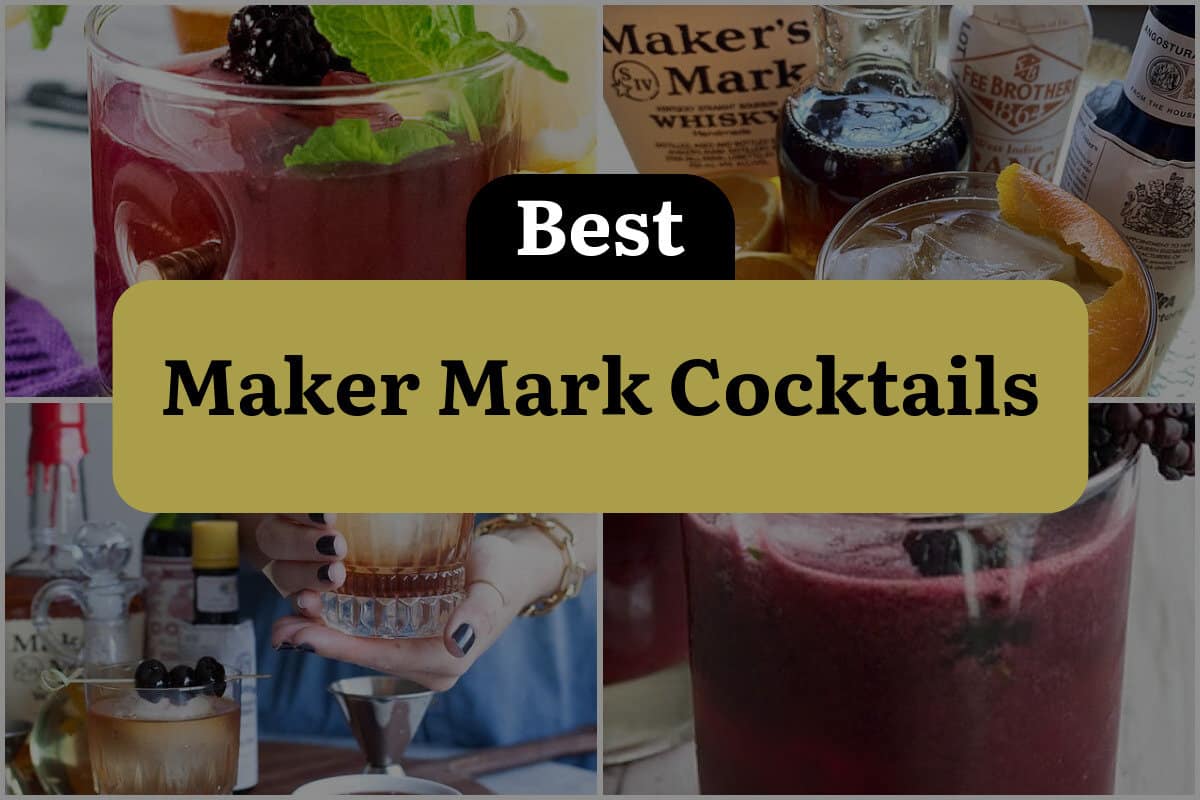 As a bartender, I've seen it all. From the classics to the avant-garde, there's no shortage of cocktail recipes out there.
But when it comes to bourbon, there's something special about Maker's Mark. The rich, smooth taste is perfect for sipping on the rocks, but it also makes for some seriously delicious cocktails.
Now, I know what you're thinking: bourbon is a man's drink. But hear me out. Maker's Mark is a versatile spirit that can be used to create a wide range of cocktails that are sure to please any palate.
From fruity and refreshing to rich and indulgent, there's a Maker's Mark cocktail out there for everyone.
In this post, I'll be sharing some of the best Maker's Mark cocktail recipes I've come across in my years behind the bar.
Whether you're a seasoned bourbon drinker or a newcomer to the world of whiskey, there's something here for you. So grab a glass and get ready to discover your new favorite cocktail.
1. Blackberry Bourbon Lemonade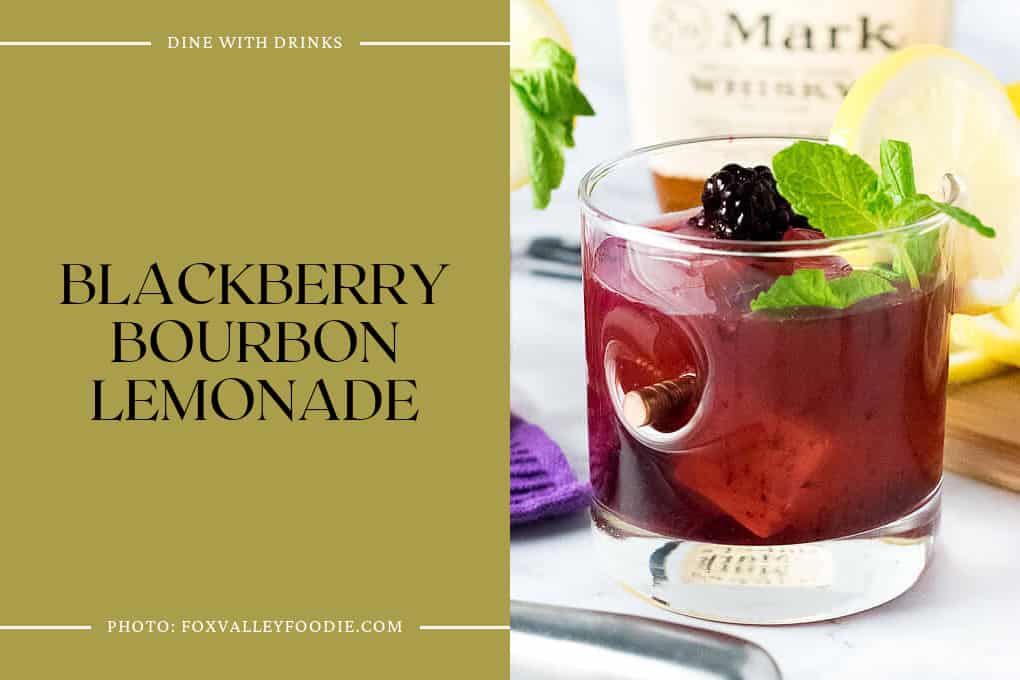 The Blackberry Bourbon Lemonade is a refreshing summer cocktail that combines the subtle flavor of mint with fresh blackberries and tart lemonade. Made with Maker's Mark bourbon, this cocktail is perfect for those who appreciate a quality whiskey. The distinctive sweet yet balanced flavor of the bourbon is complemented by the juicy blackberries and the refreshing mint.
Whether you choose to leave the muddled blackberries and mint in the glass or strain them out for a cleaner appearance, this cocktail is sure to impress. If you're looking for a delicious and easy-to-make cocktail that's perfect for summer, the Blackberry Bourbon Lemonade is definitely worth trying.
2. Maker's Mark Maple Old Fashioned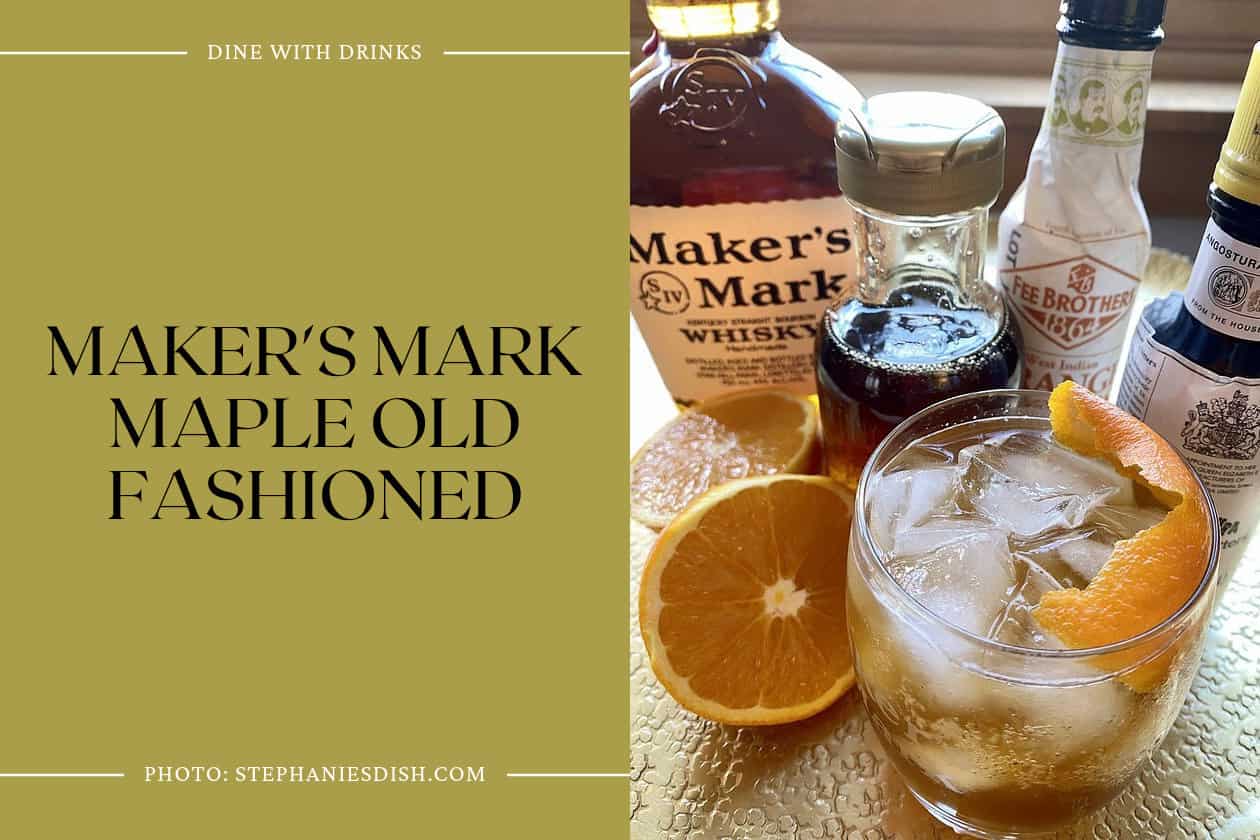 The Maker's Mark Maple Old Fashioned is a delicious twist on the classic old fashioned cocktail. Made with Maker's Mark bourbon, pure maple syrup, and bitters, this cocktail is perfect for those who love the sweet and smoky flavors of bourbon.
The maple syrup adds a unique sweetness to the cocktail, while the bitters balance it out with a slight bitterness. Served over ice and garnished with an orange peel, this cocktail is not only delicious but also visually appealing. If you're a fan of bourbon and looking for a new cocktail to try, the Maker's Mark Maple Old Fashioned is definitely worth a try.
3. Classic Manhattan Cocktail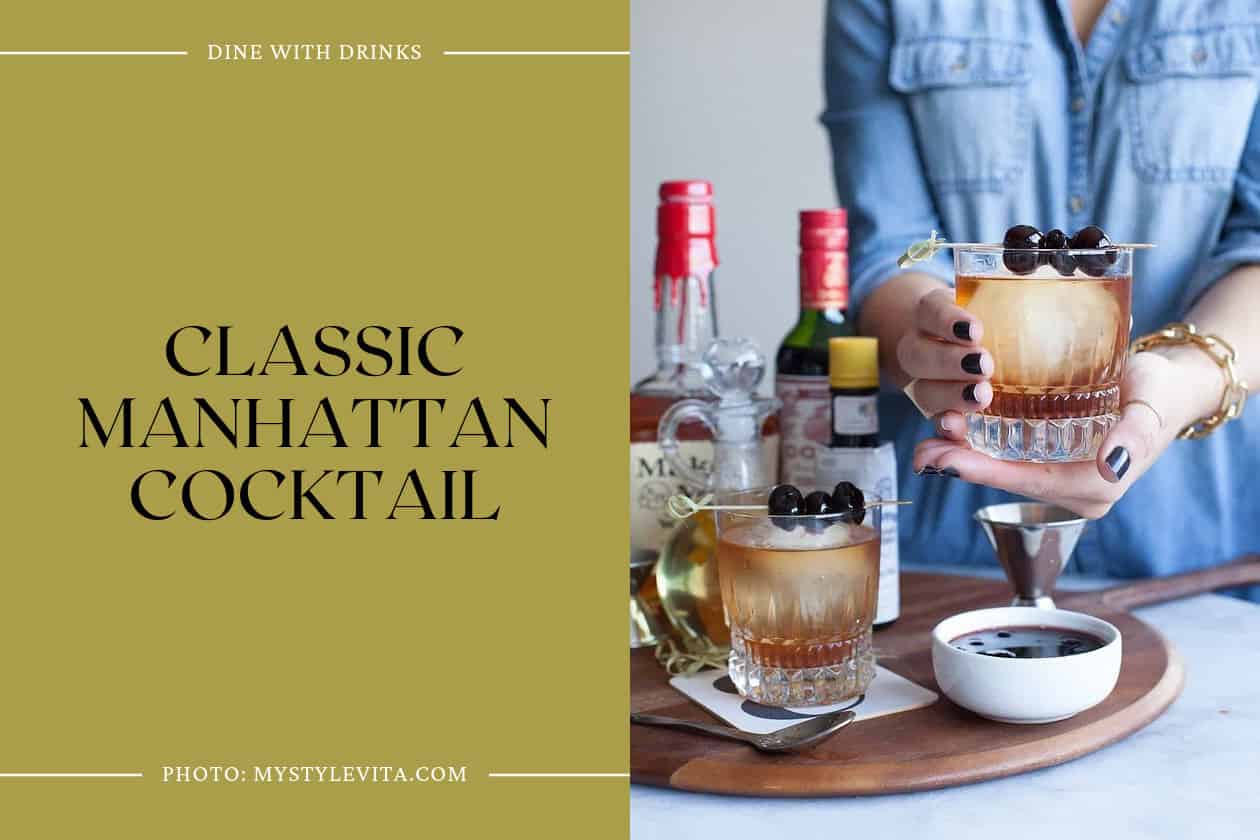 The Classic Manhattan Cocktail is a timeless drink made with bourbon, sweet vermouth, and bitters. It is traditionally served neat, but can also be served on the rocks.
The use of bourbon-soaked cherries as a garnish adds a touch of sweetness and elevates the overall taste of the drink. The Manhattan is often compared to the Old Fashioned, but the addition of sweet vermouth gives it a distinct flavor that is sure to impress.
4. The Belmont Bramble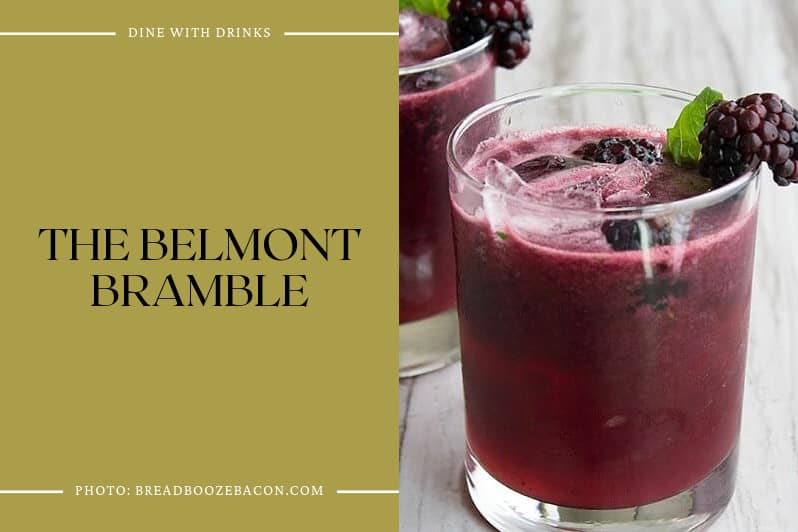 The Belmont Bramble is a modern twist on the traditional Belmont Jewel cocktail, perfect for whiskey lovers. This cocktail combines fresh blackberry puree, lemonade, and earthy basil with Maker's Mark Whisky. The blackberries give it a fruity and refreshing taste, while the whisky adds a rich and smooth flavor.
The basil adds a unique touch that pairs perfectly with the other ingredients. If you're looking for a cocktail to impress your guests at a summer party or race day event, The Belmont Bramble is definitely worth trying.
5. Maker's 46 Manhattan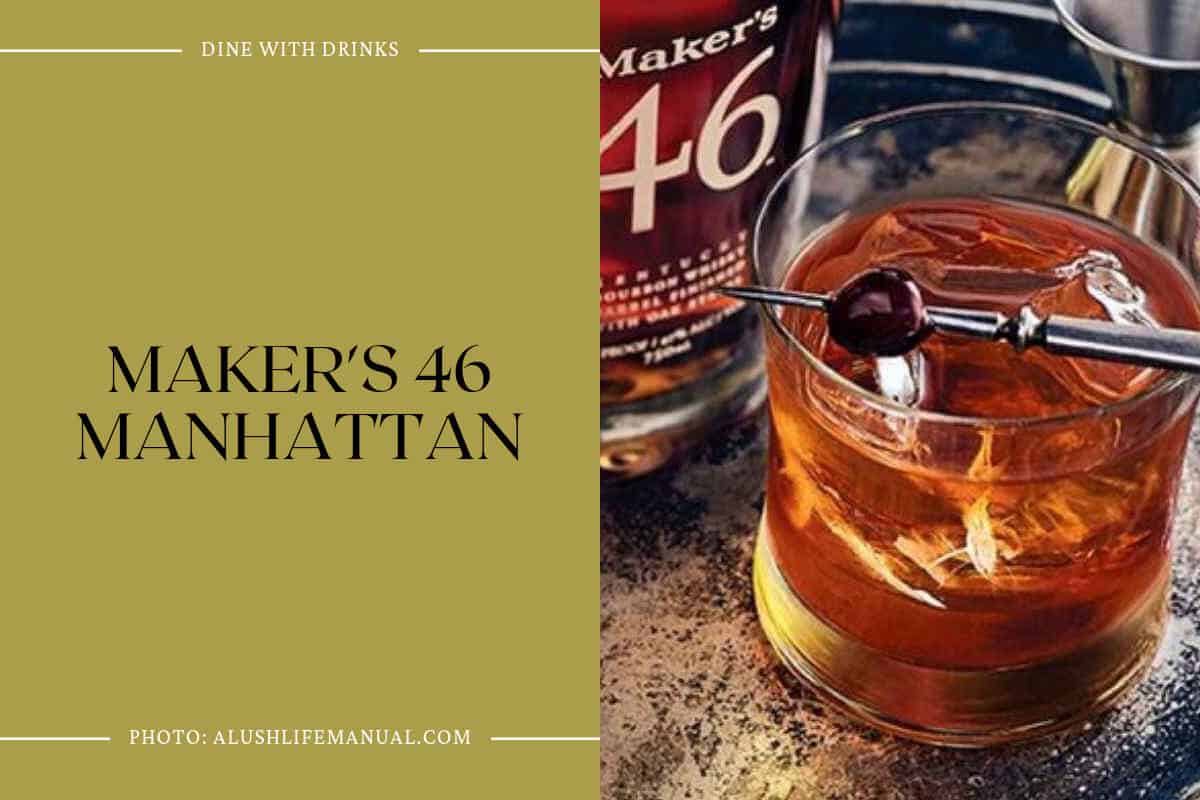 The Maker's 46 Manhattan is a bold and complex twist on the classic Manhattan cocktail. Made with Maker's Mark 46, a bourbon that has been finished with seared virgin French oak staves for nine weeks, this cocktail has a rich and deep flavor profile that is perfect for sipping.
The addition of sweet vermouth, angostura bitters, and a maraschino cherry create a well-balanced and sophisticated drink that is sure to impress. Whether you're a bourbon connoisseur or just looking to try something new, the Maker's 46 Manhattan is a must-try cocktail.
6. Makers Mark and Ginger Cocktail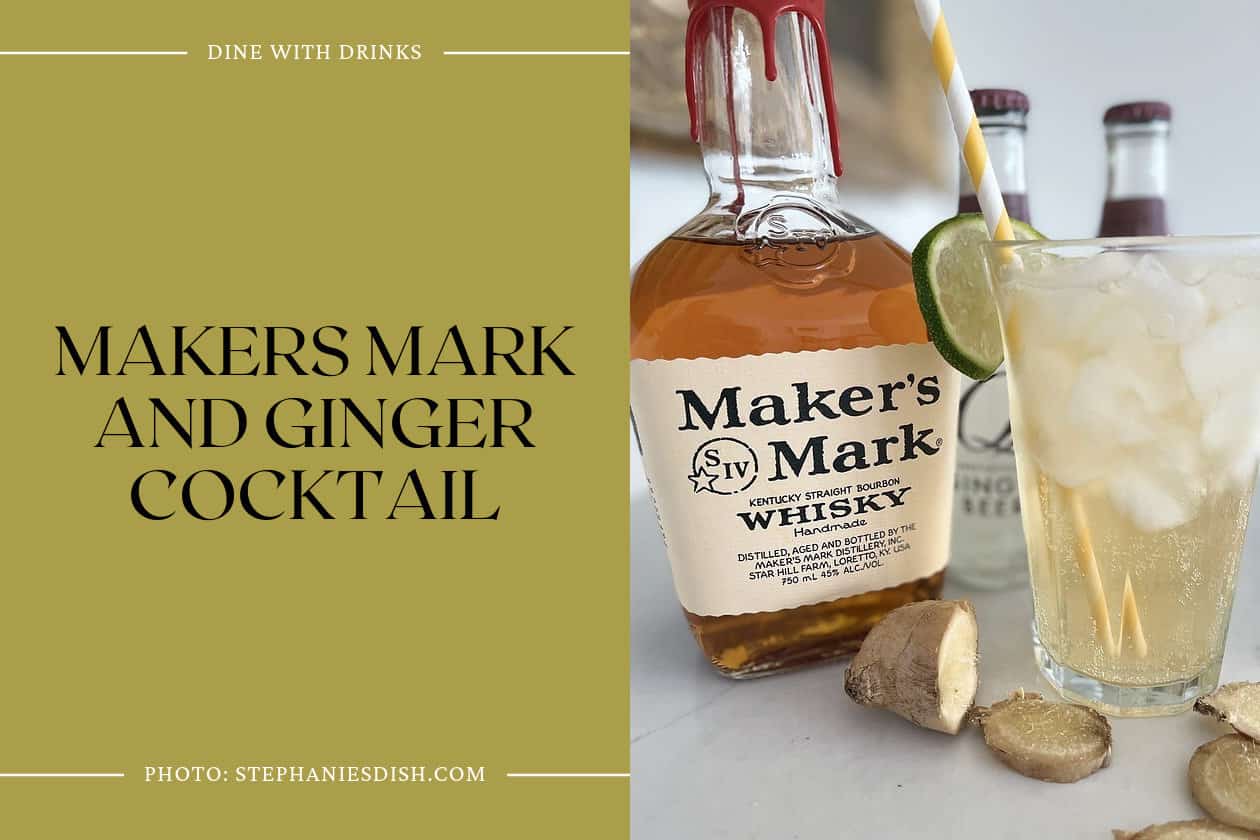 The Maker's Mark and Ginger Cocktail is a classic bourbon cocktail that combines spicy ginger ale with smooth, caramel notes of Maker's Mark bourbon. It's perfect for those who are new to bourbon and easy to make.
The cocktail's origins can be traced back to the 1890s when it was known as the Horse's Neck. Today, it's a popular cocktail that can be enjoyed at any time of the year.