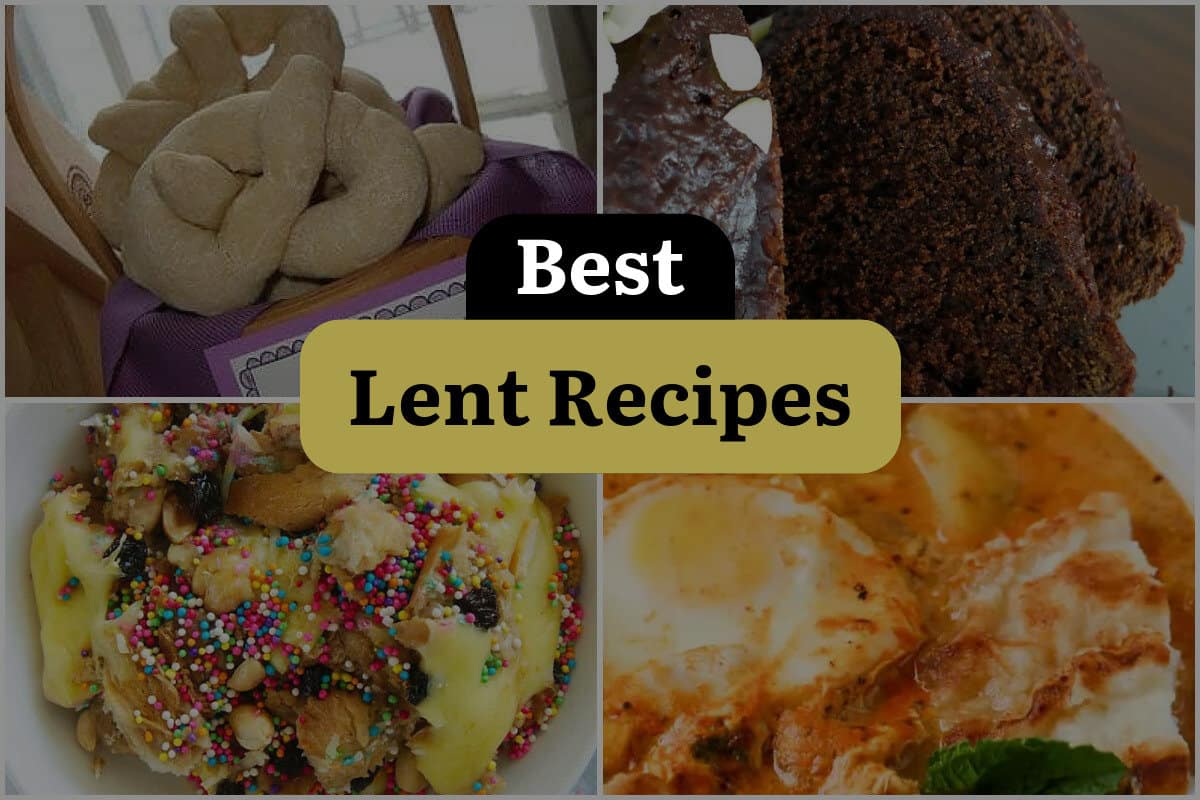 Are you ready to dive into a season of delicious and wholesome meals? Lent is the perfect time to explore new flavors and nourish your body with plant-based dishes. Whether you observe Lent for religious reasons or simply want to add some variety to your menu, this blog post is your guide to the best lent recipes.
From hearty soups to satisfying salads, we've got you covered with ideas that will tantalize your taste buds and leave you feeling satisfied. So, let's embark on a culinary adventure and discover the incredible world of lent recipes together!
1. Soft Pretzels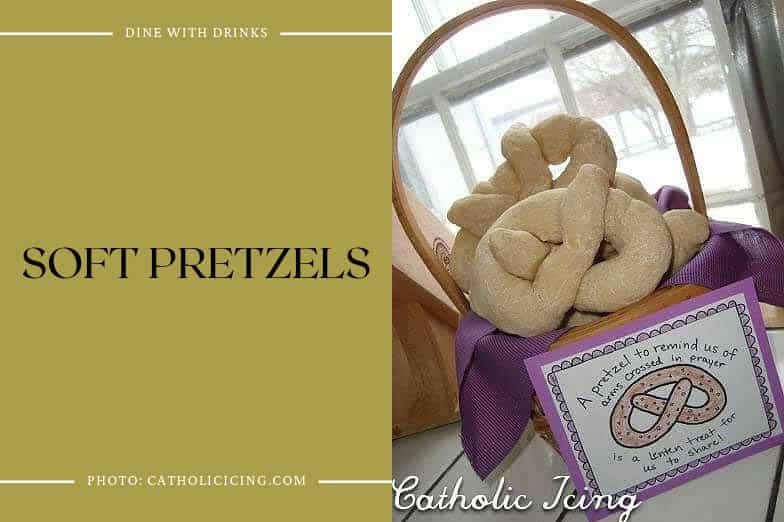 Soft Pretzels are a traditional Lenten snack that holds religious significance. This recipe uses simple ingredients like yeast, water, sugar, salt, and flour to create a dough that is shaped into crossed arms in prayer.
The pretzels are then brushed with beaten egg and sprinkled with salt before being baked to perfection. The addition of large salt on top adds a delightful crunch. Enjoy these Lenten Soft Pretzels as a meaningful and delicious treat during the Lenten season.
2. Lenten Chocolate Sponge Cake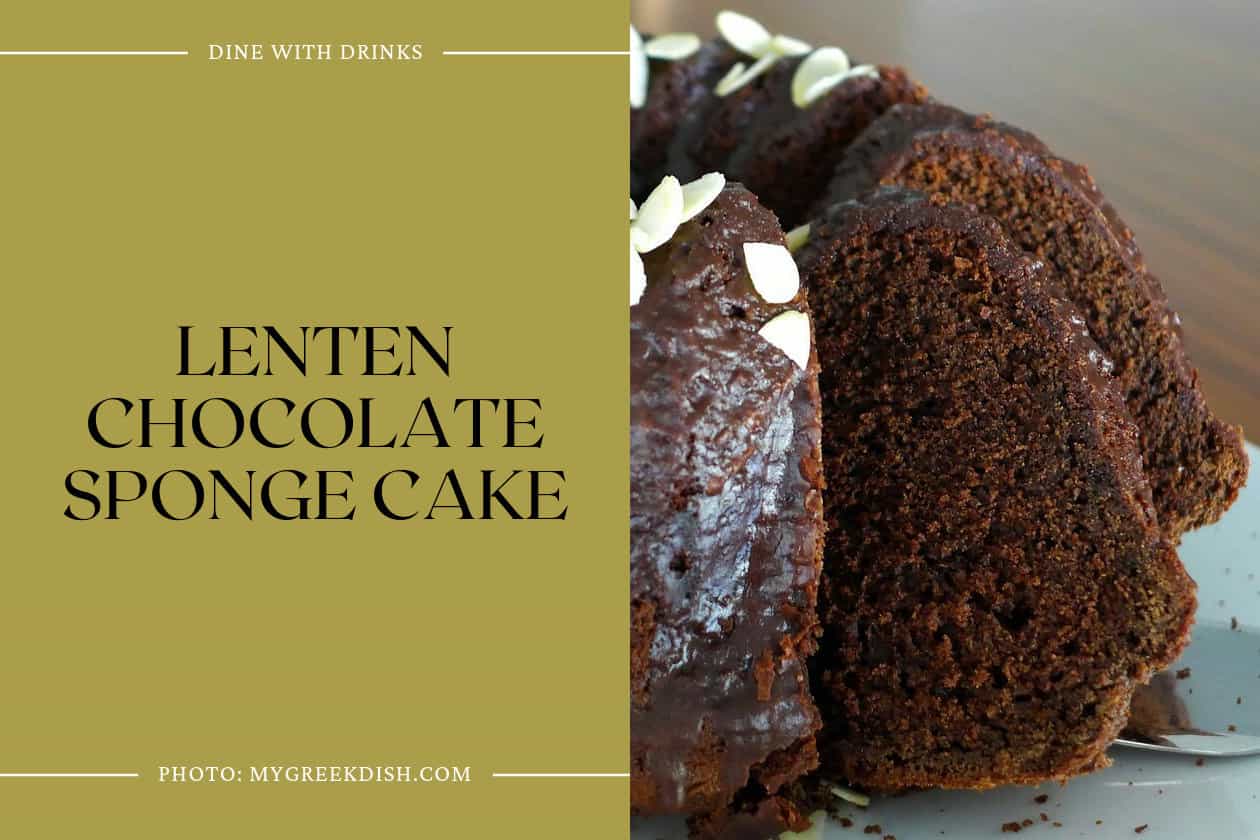 The Lenten Chocolate Sponge Cake is a delightful treat that complies with the dietary restrictions of the Lenten season. This moist and rich chocolate cake is made without eggs, dairy products, or chocolate, yet it still tastes just like the real thing.
The addition of orange juice and vanilla extract adds extra flavor, while the cocoa-based glaze with a splash of cognac gives it a luxurious touch. With the right combination of ingredients and baking techniques, this cake rises beautifully and satisfies any chocolate craving.
3. Capirotada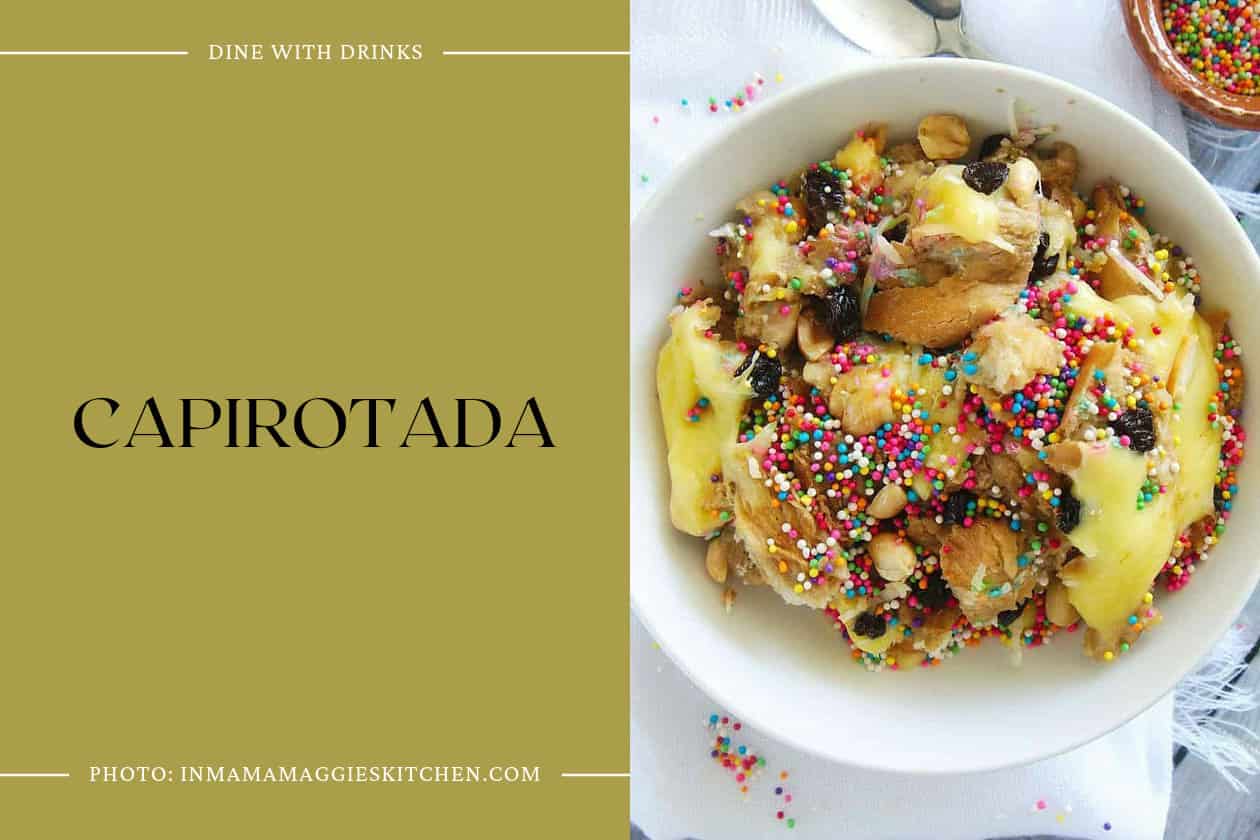 Capirotada, or Mexican bread pudding, is a delicious Lenten dessert made with bread, fruits, nuts, and cheese. It has deep Catholic roots and is traditionally enjoyed during the Lenten season. The recipe varies, but it typically includes water, star anise, cinnamon stick, and piloncillo.
The bread used is usually old bolillo, but French bread can also be used. The dish is topped with diced cheese and can be served warm or cold. Capirotada is a must-try for those looking for a sweet treat during Lent.
4. Chupe de Pescado
Chupe de Pescado is a traditional Peruvian fish soup enjoyed during Lent. It is made with fresh vegetables, white fish, and a flavorful broth. This light yet filling soup is a perfect choice for those observing meat restrictions during Lent.
The addition of Clamato(r) Tomato Cocktail adds a unique twist to the soup, enhancing its flavor. With its combination of fried fish, fresh cheese, eggs, and fried bread, Chupe de Pescado is a delicious and satisfying dish that showcases the rich culinary traditions of Peru.
5. Torta de Huevo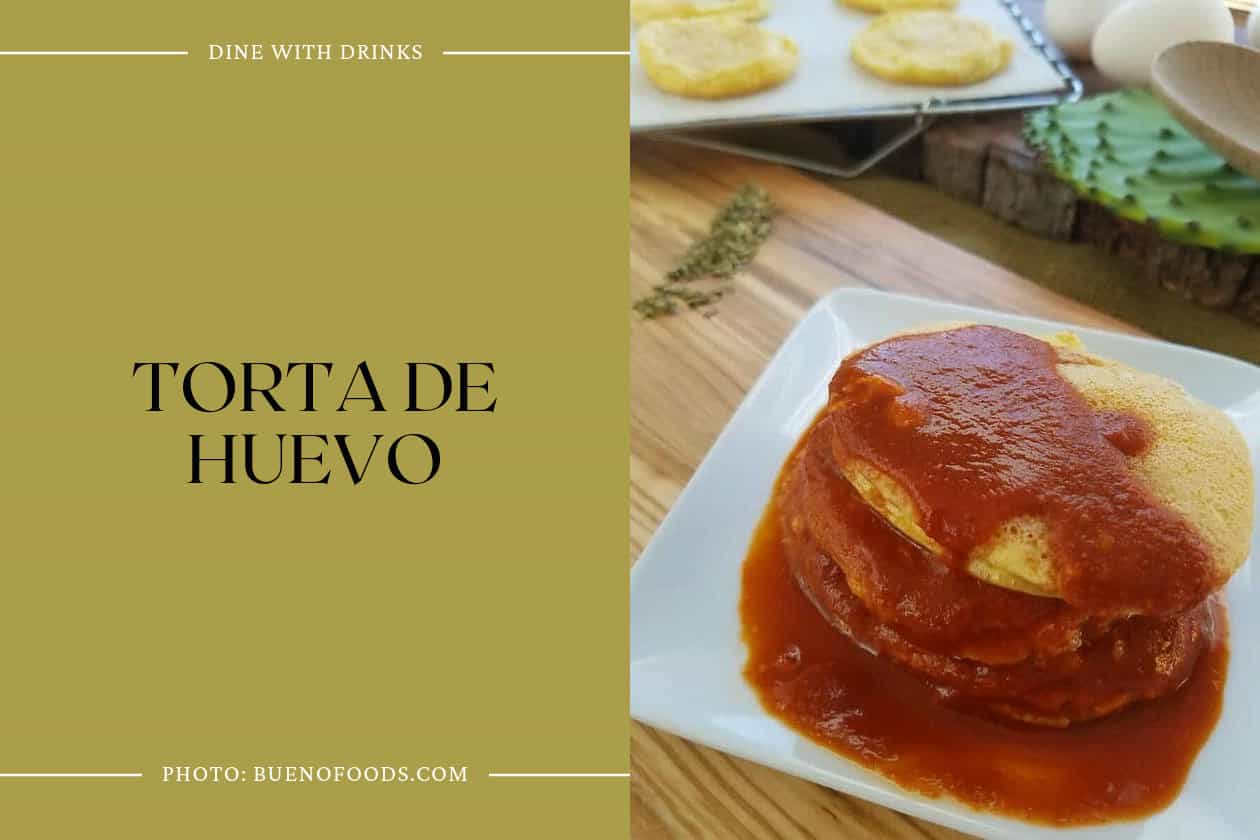 Torta de Huevo is a traditional Lenten dish from New Mexico. These Egg Fritters in Red Chile Sauce are perfect for vegetarians when the shrimp is omitted. The fritters are made with beaten egg whites, beaten egg yolks, garlic, flour, salt, baking powder, and optional shrimp.
They are cooked until golden and served with a flavorful Red Chile Sauce made with water, frozen red chile, vegetable oil, flour, oregano, garlic, salt, and sugar. Overall, Torta de Huevo is a delicious and satisfying Lenten recipe.
6. Homemade Fastnachts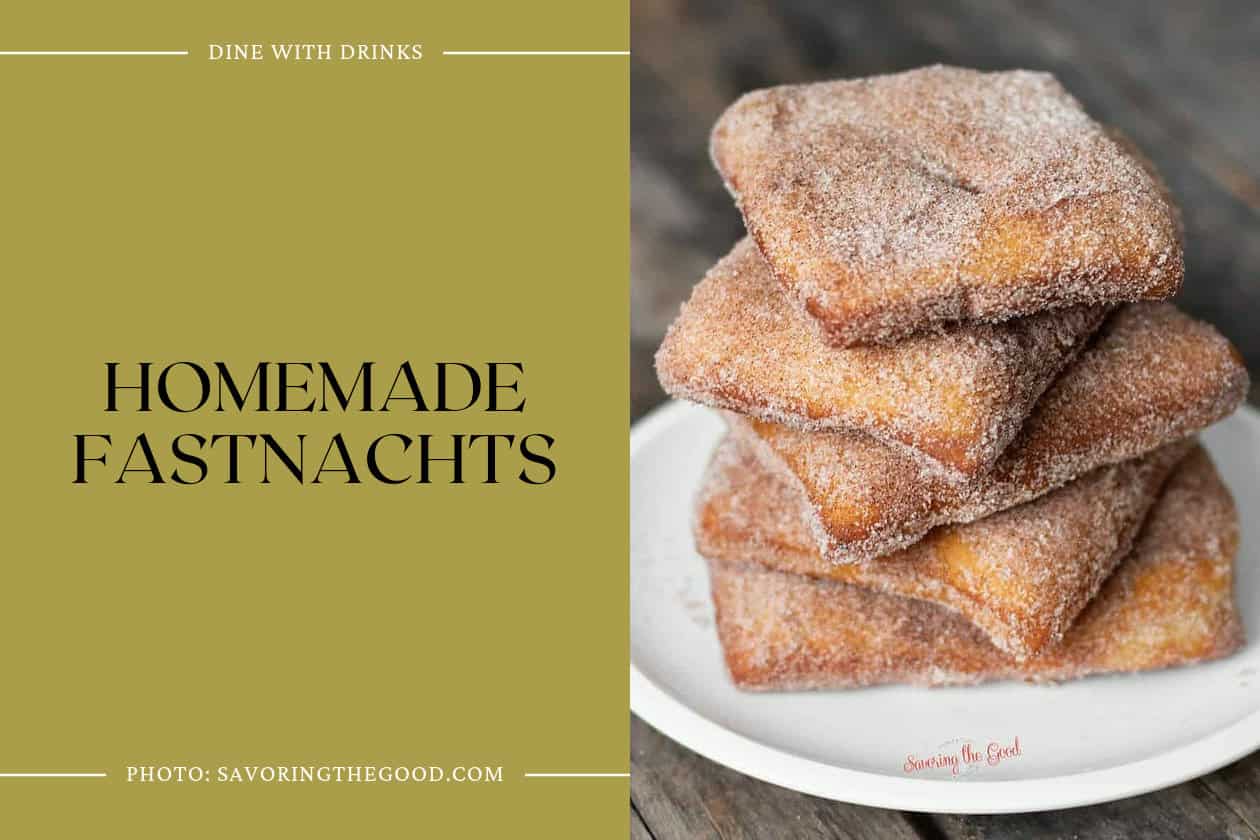 Homemade Fastnachts are traditional Pennsylvania Dutch potato donuts made for Fat Tuesday or the start of Lent. These yeast-raised donuts are soft and pillowy, and they are a delicious way to kick off the Easter season.
The recipe uses mashed potatoes or potato flakes in the dough, resulting in a unique and flavorful texture. Whether drizzled with glaze, coated in powdered sugar, or dipped in cinnamon sugar, these Fastnachts are a delightful treat to indulge in before the fasting period of Lent begins.
7. Homemade Pizza Dough with Beer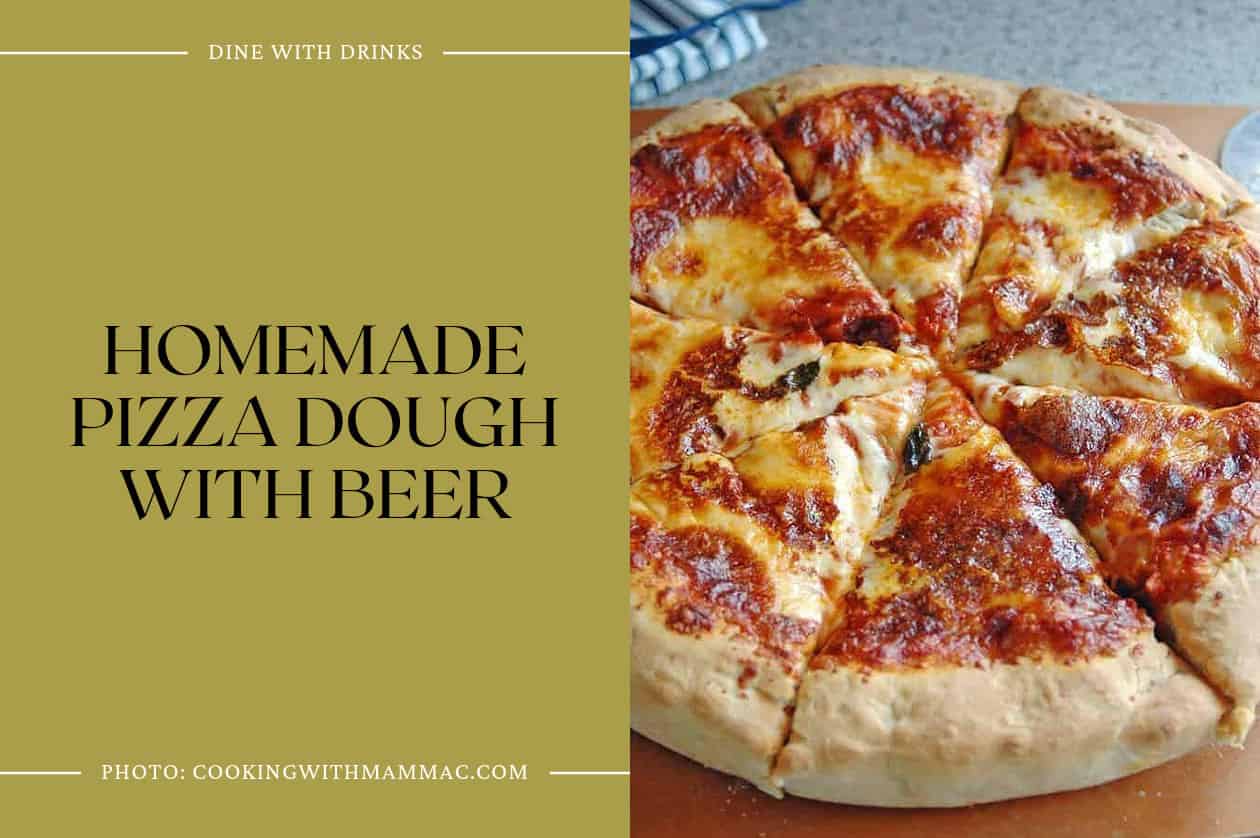 The Homemade Pizza Dough with Beer recipe is a delicious option for lent. Made with a combination of all-purpose flour and white whole wheat flour, this dough is easy to work with and can be ready in just an hour. The addition of beer adds a unique flavor to the dough. Whether you prefer a thin crust or a deep-dish pizza, this recipe allows for customization.
The dough can be divided into two halves or three equal parts, depending on the size of your pans. A second rise is optional but recommended for a more tender crust. Once baked, the pizza can be topped with your favorite ingredients and cheese. Overall, this recipe offers a flavorful and versatile option for lent-friendly pizza.
8. Loukoumades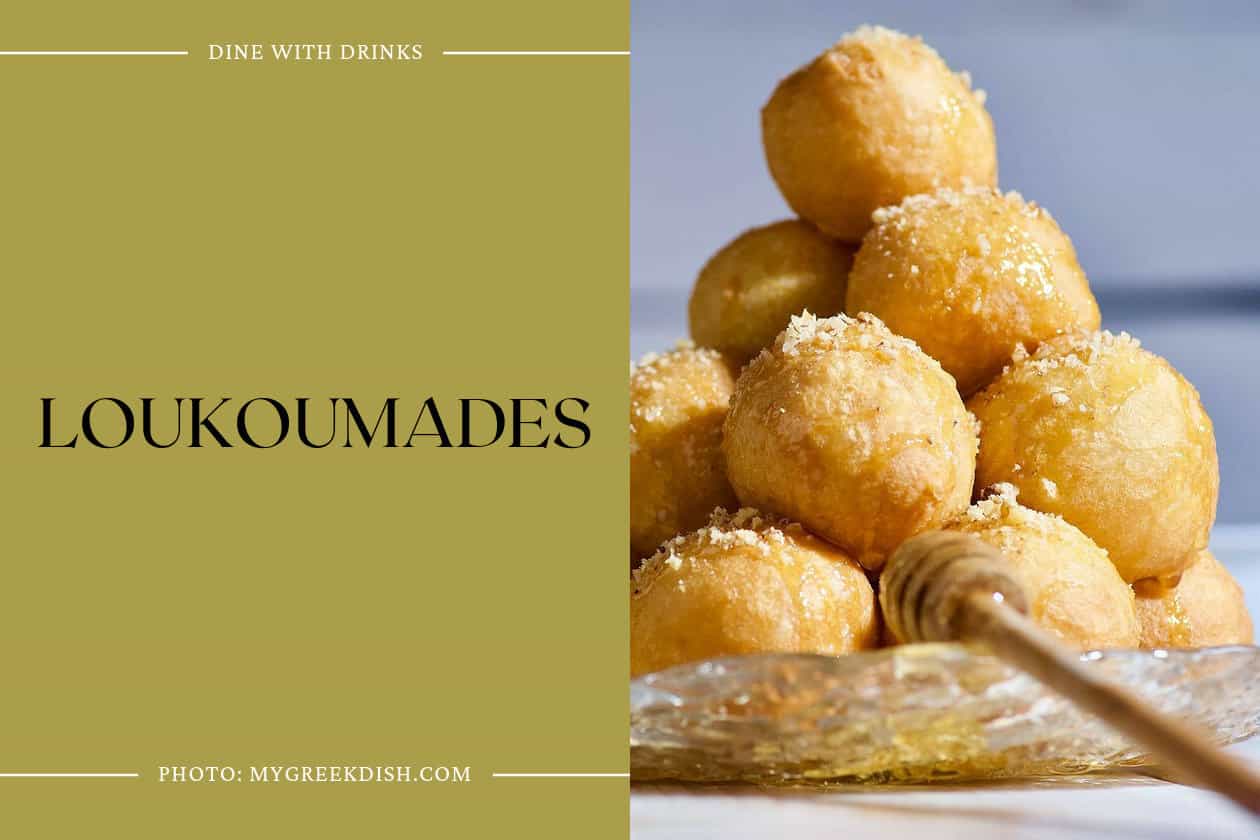 Loukoumades are a delightful Greek dessert that is perfect for Lent. These bite-sized honey puffs are deep-fried until golden and crispy, then soaked in honey and garnished with chopped walnuts and cinnamon. The combination of fluffy and airy texture on the inside and crispy exterior makes them irresistible.
With the use of self-rising flour and yeast, the dough rises beautifully, resulting in the perfect Greek honey puffs. Adding corn starch to the dough gives them a crispy and crunchy texture. Overall, Loukoumades are a delicious Lenten treat that satisfies any sweet tooth.
9. Greek Roast Leg of Lamb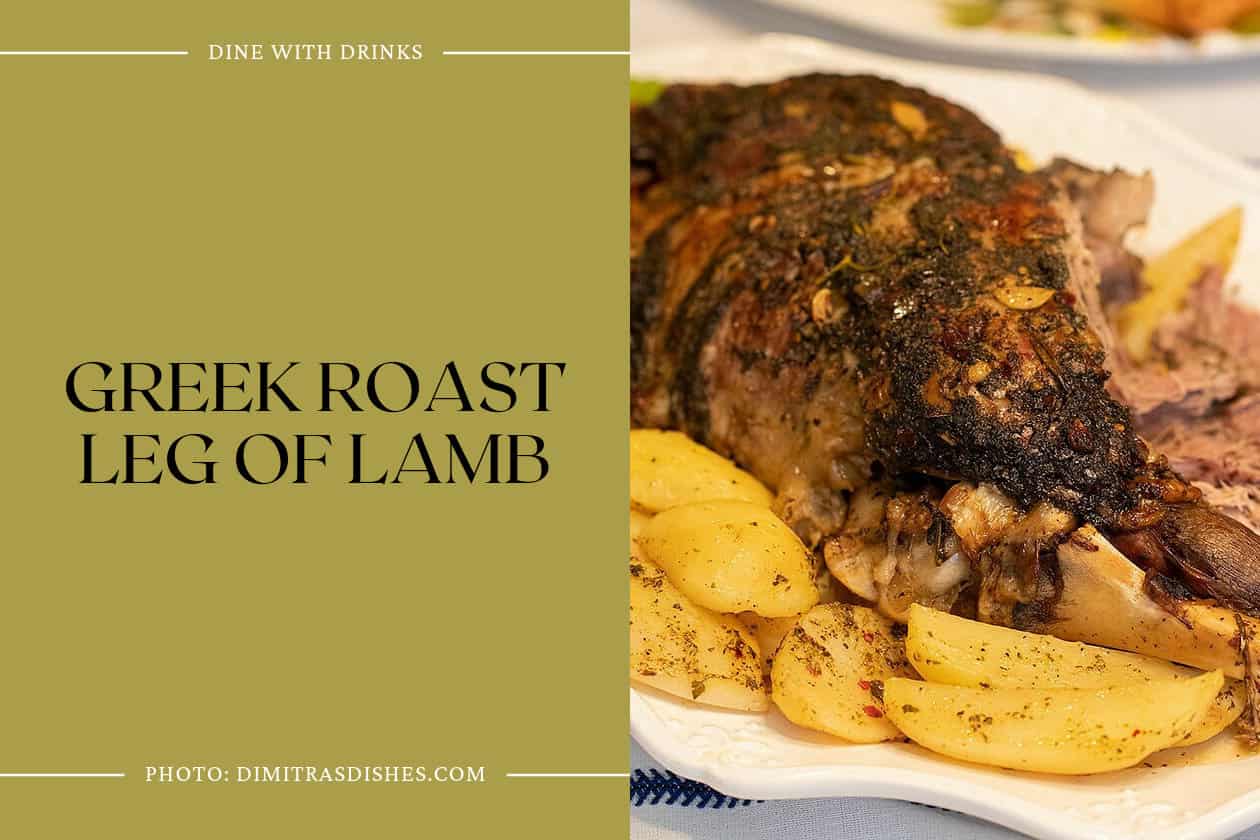 The Greek Roast Leg of Lamb is a flavorful and tender dish that is perfect for Lent. The combination of garlic, lemon, and herbs adds a robust Greek flavor to the lamb.
The meat is cooked low and slow, resulting in a juicy and fall-off-the-bone texture. Serve it with lemony roasted potatoes and creamy tzatziki sauce for a delicious Lenten meal.
10. Mexican Capirotada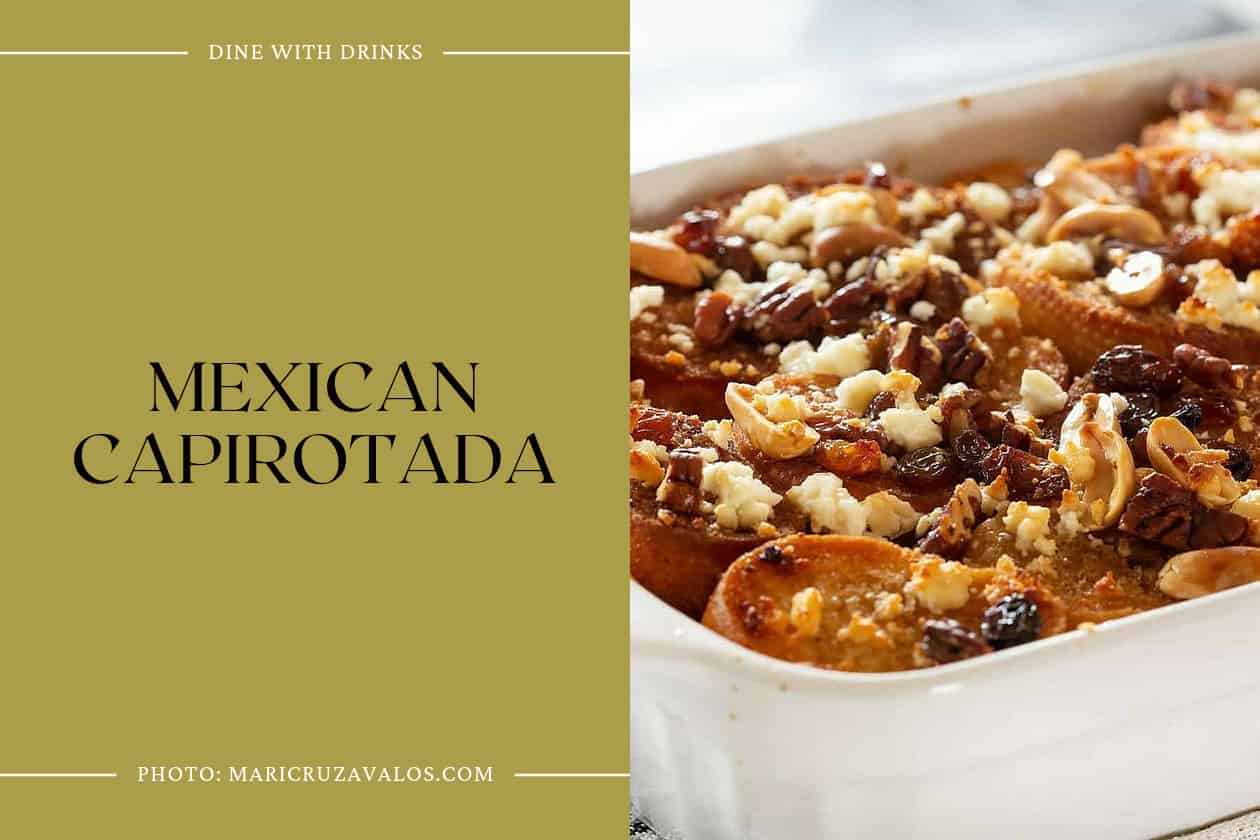 Mexican Capirotada is a traditional Lenten dessert made with layers of fried bread, peanuts, and cheese, drizzled with a sweet piloncillo syrup.
It offers a warm, sweet, and hearty taste, with smoky and caramelized flavors, and a moist texture with a satisfying crunch from peanuts and pecans. This authentic Mexican dessert combines sweet and savory elements, making it a unique and delicious treat during the Lenten season.
11. Ginisang Munggo (Monggo)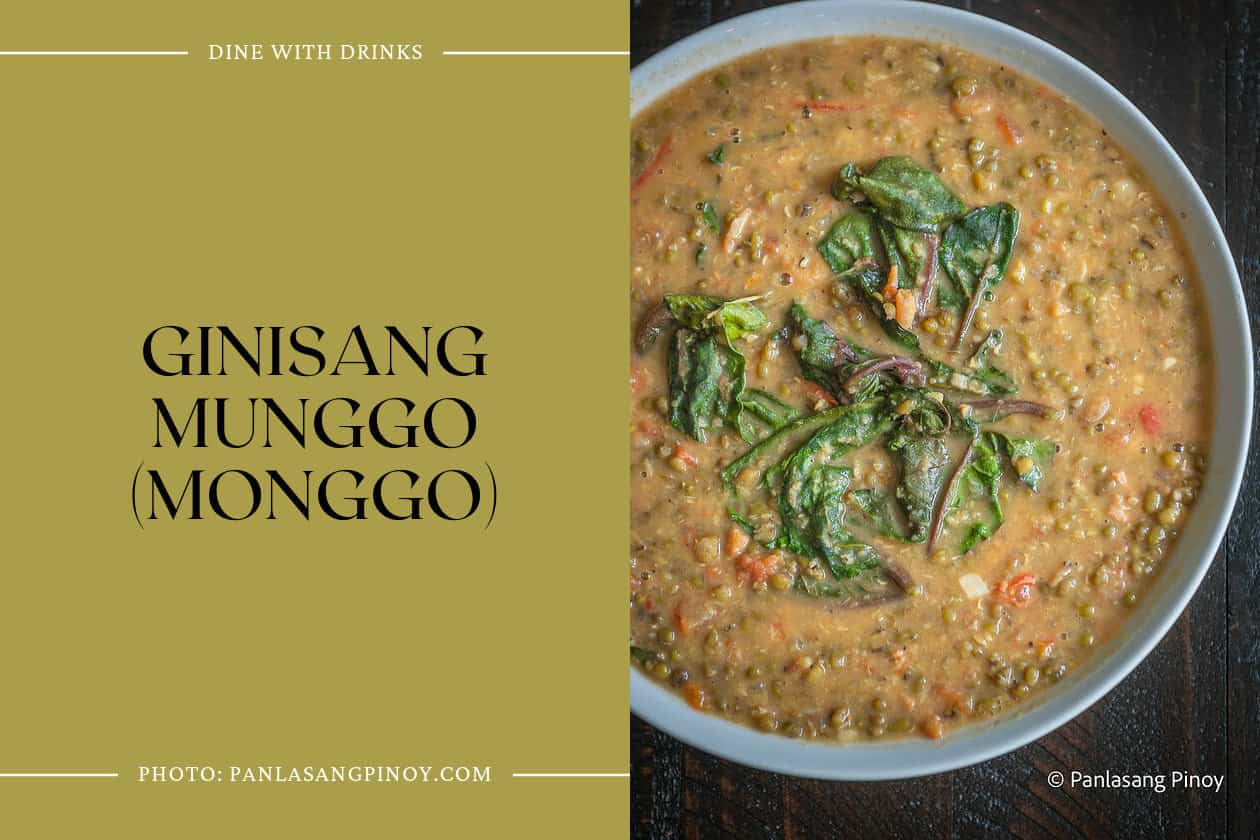 Ginisang Munggo (Monggo) is a simple and healthy Filipino dish made with sautéed mung beans and spinach. It is a perfect choice for Lent, as it is meat-free and packed with nutritious ingredients.
The combination of flavors, including garlic, onion, and fish sauce, creates a savory and satisfying dish. Ginisang Munggo is a comforting meal that pairs well with rice and is enjoyed during rainy or cold weather.
12. Mexican Tomato Soup with Corn Dumplings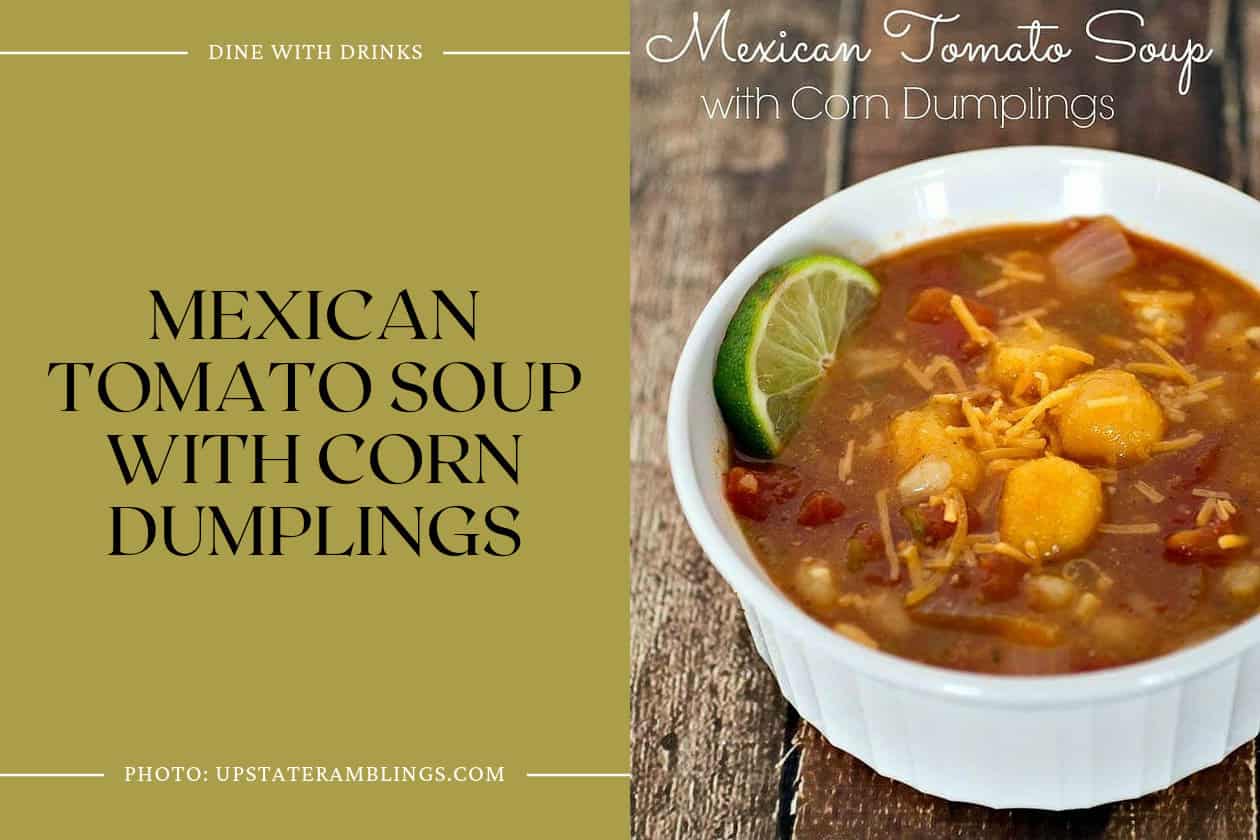 The Mexican Tomato Soup with Corn Dumplings is a flavorful and satisfying meatless soup option for Lent. It combines traditional Mexican ingredients like tomatoes, hominy, and chiles with bite-sized corn dumplings.
The use of RO*TEL diced tomatoes with green chiles adds a convenient shortcut to the recipe. Overall, this soup is quick and easy to make, and offers a rich and filling option for Lenten meals.
13. Garlic and Herb Marinated Olives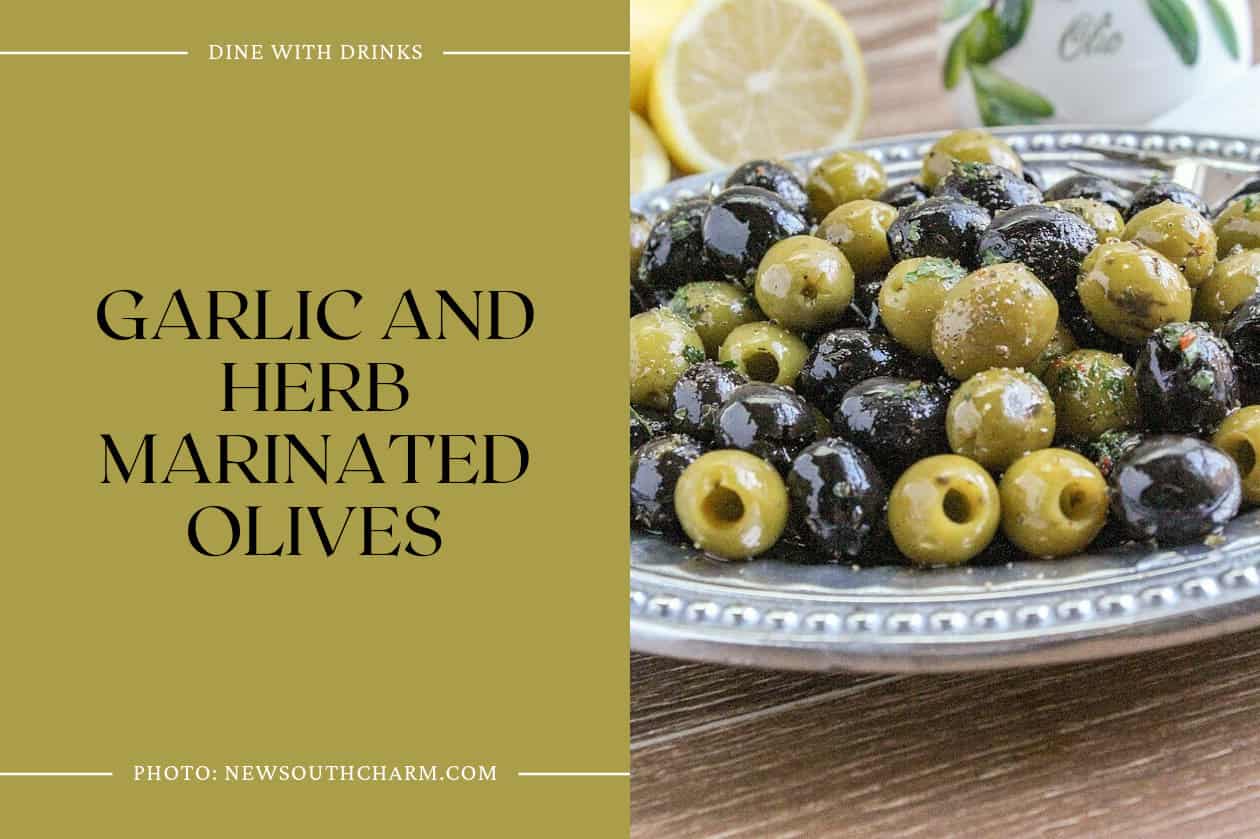 The Garlic and Herb Marinated Olives are a delicious and versatile appetizer that can be enjoyed at parties, as a healthy snack, or even given as a gift. The olives are marinated in a flavorful mixture of olive oil, parsley, oregano, garlic, red pepper flakes, cracked black pepper, and lemon zest.
The marination process takes 1 to 3 days in the refrigerator, allowing the flavors to infuse into the olives. These marinated olives are a great addition to any lent menu.
14. Roasted Vegetables Stuffed Shells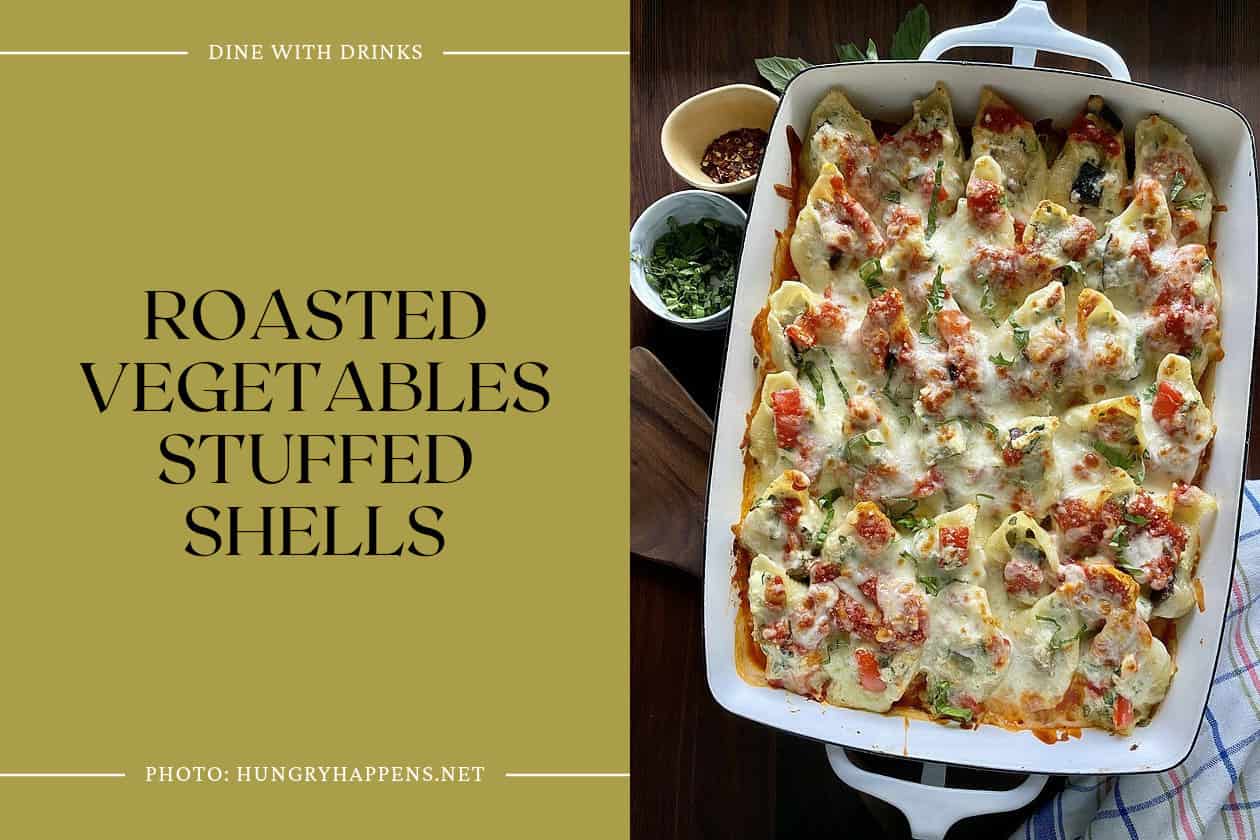 Roasted Vegetables Stuffed Shells is a delicious and guilt-free lent recipe. The shells are filled with a flavorful mixture of ricotta cheese, roasted vegetables, and herbs.
Topped with marinara sauce and melted mozzarella cheese, this dish is a satisfying and comforting option for lent. The roasted vegetables add a nice touch of flavor and texture to the dish. Overall, Roasted Vegetables Stuffed Shells is a must-try recipe for lent.
15. Sopa Seca de Fideo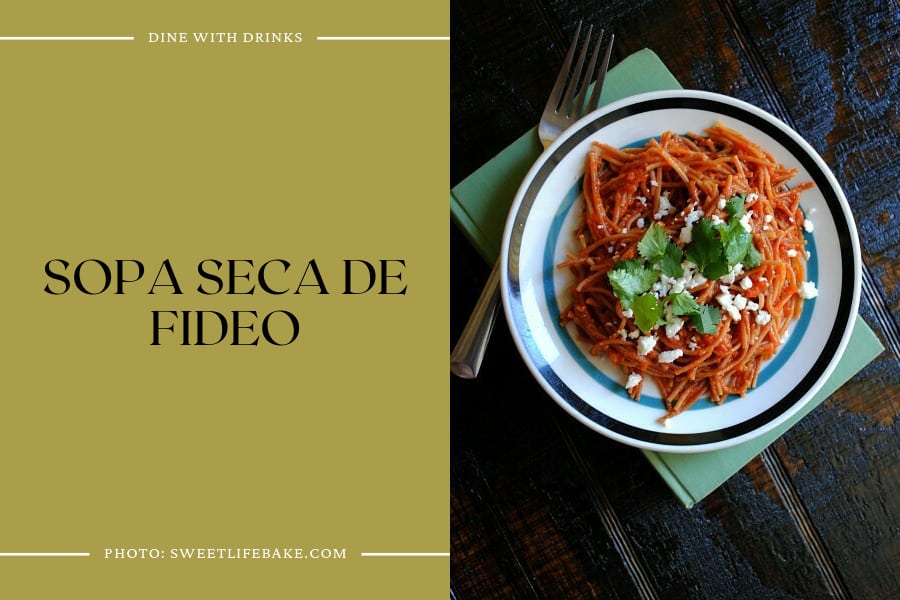 Sopa Seca de Fideo is a traditional Mexican lent recipe that offers a comforting and budget-friendly meal option. This dish features toasted fideo noodles cooked in a thick tomato-based sauce, seasoned with garlic and onion.
It is a satisfying meatless option, perfect for Lent. The addition of queso fresco and cilantro adds a delightful touch to this warm and flavorful dish.
16. Loubieh Bi Zeit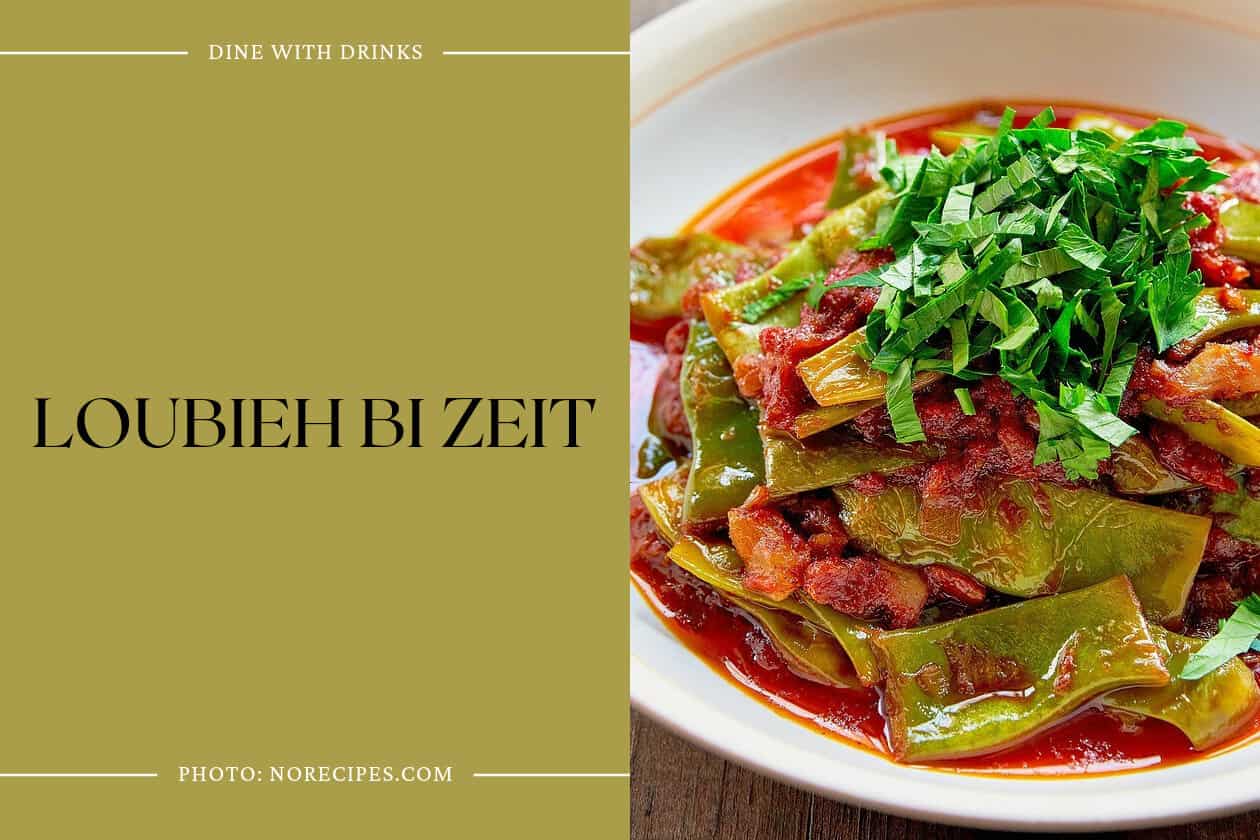 Loubieh Bi Zeit is a delicious Levantine meze made with green beans braised in olive oil, garlic, and tomatoes. The Romano beans are fried first, resulting in a creamy texture that pairs perfectly with the sweet flavors of the tomatoes.
The addition of Baharat, a Middle Eastern spice blend, adds a unique and aromatic touch. This dish can be served with pita, rice, or as a sandwich filling. It also tastes even better the next day, making it a great make-ahead option for parties.
17. Imam Bayildi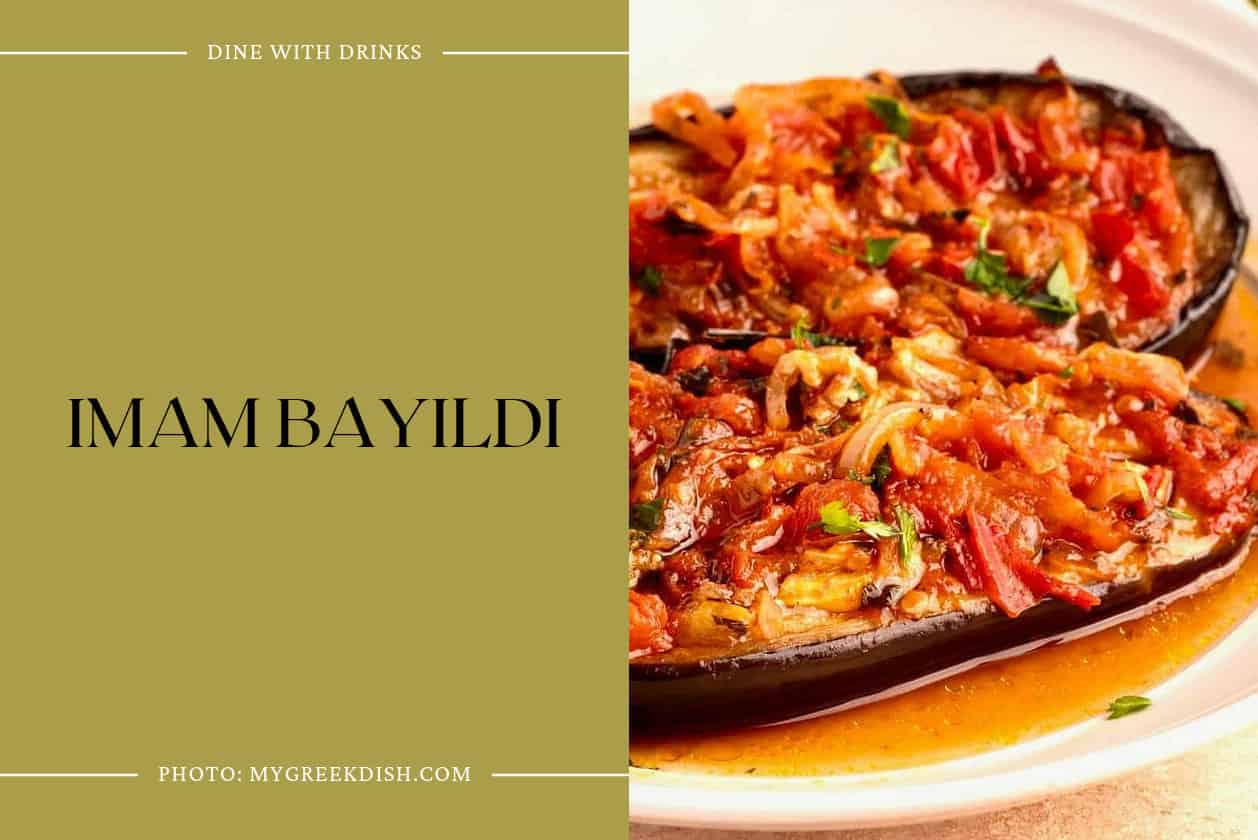 Imam Bayildi is a delicious vegan dish made with stuffed eggplants. The combination of fresh aubergines, juicy tomato filling, caramelized onions, garlic, and aromatic herbs creates a burst of flavor.
It is a classic Ottoman and Politiki cuisine recipe that can be served as a main or side dish. Perfect for those looking for a flavorful and satisfying lent option.
18. Mediterranean Shrimp and Pasta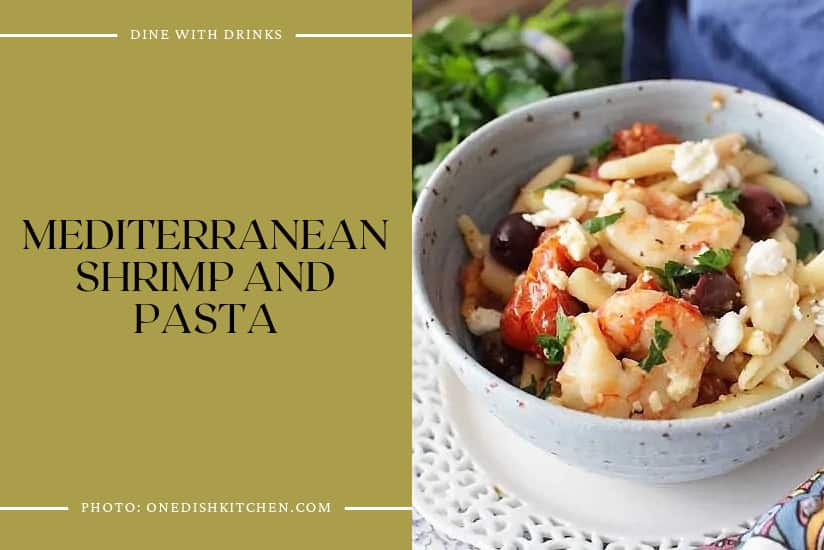 The Mediterranean Shrimp and Pasta recipe is a flavorful and satisfying dish that combines juicy shrimp, roasted tomatoes, olives, and creamy Feta cheese. It is a quick and easy meal that can be enjoyed by seafood lovers and can be prepared in minutes.
With the addition of Italian seasoning and red pepper flakes, this dish offers a burst of Mediterranean flavors. Overall, it is a delicious lent recipe that is both gourmet and effortless to make.
19. Thai Peanut Noodles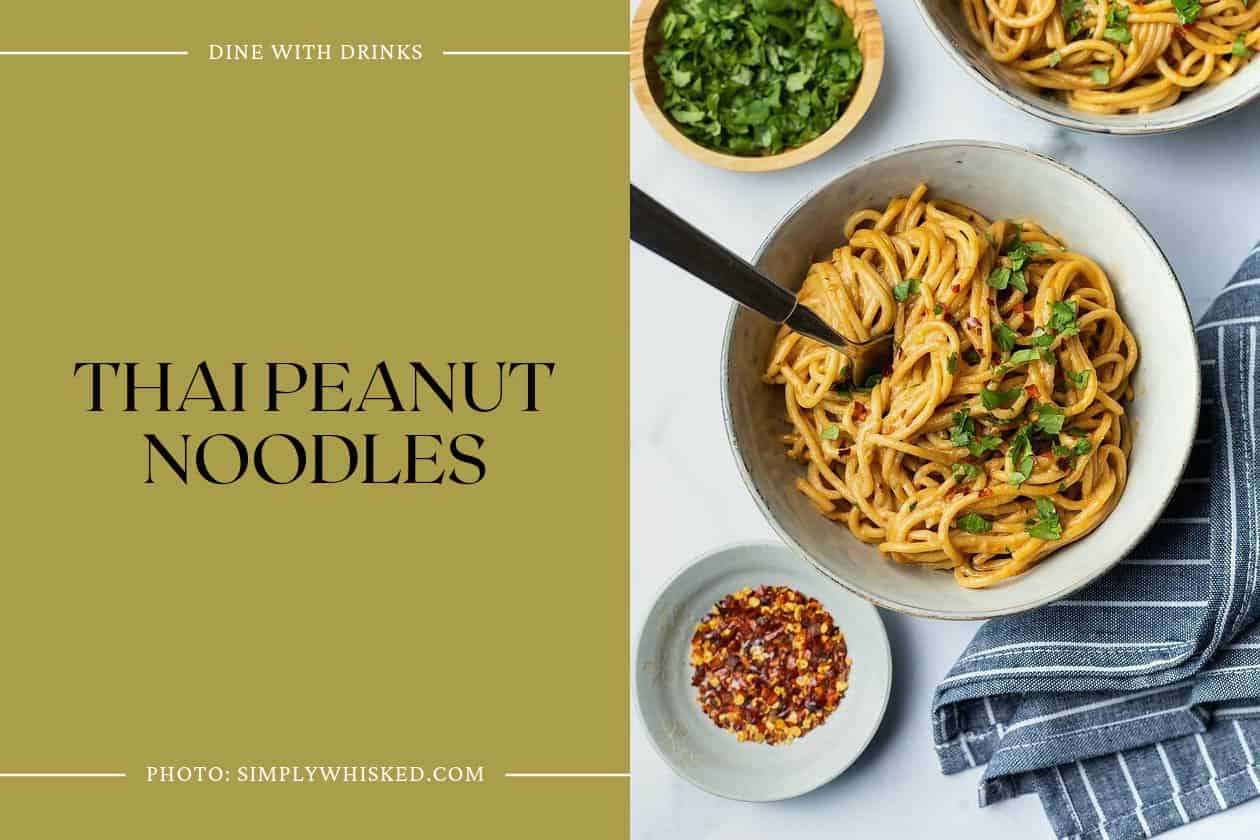 Thai Peanut Noodles is a flavorful and easy-to-make recipe that features a no-cook peanut sauce. The sauce, made with natural peanut butter, soy sauce, rice vinegar, brown sugar, garlic, ginger, and optional crushed red pepper flakes, adds a nutty and slightly spicy taste to the dish.
The noodles, such as spaghetti or linguini, are cooked according to package instructions and then tossed with the sauce until evenly coated. The dish can be garnished with fresh cilantro for an added burst of freshness. Overall, Thai Peanut Noodles is a delicious and customizable lent recipe that is perfect for those who enjoy the combination of peanut flavors with a hint of spice.
20. Salmon Caprese with Balsamic Glaze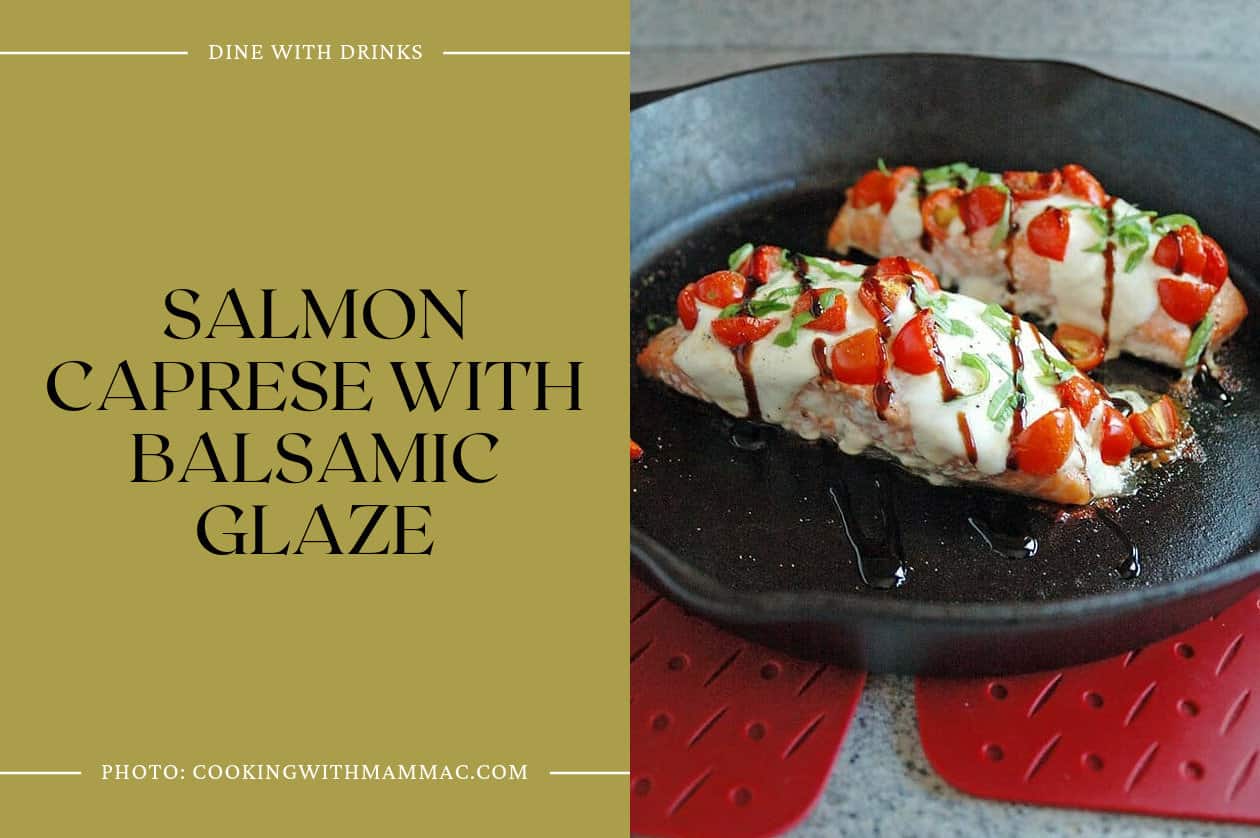 Salmon Caprese with Balsamic Glaze is a delightful lent recipe that combines the flavors of fresh mozzarella, tomatoes, and basil with succulent salmon. The dish is easy to prepare and perfect for impressing guests.
The balsamic glaze adds a tangy and sweet touch to the dish, elevating its flavors. Overall, this recipe is a must-try for seafood lovers looking for a delicious and satisfying lent option.
21. Fasolada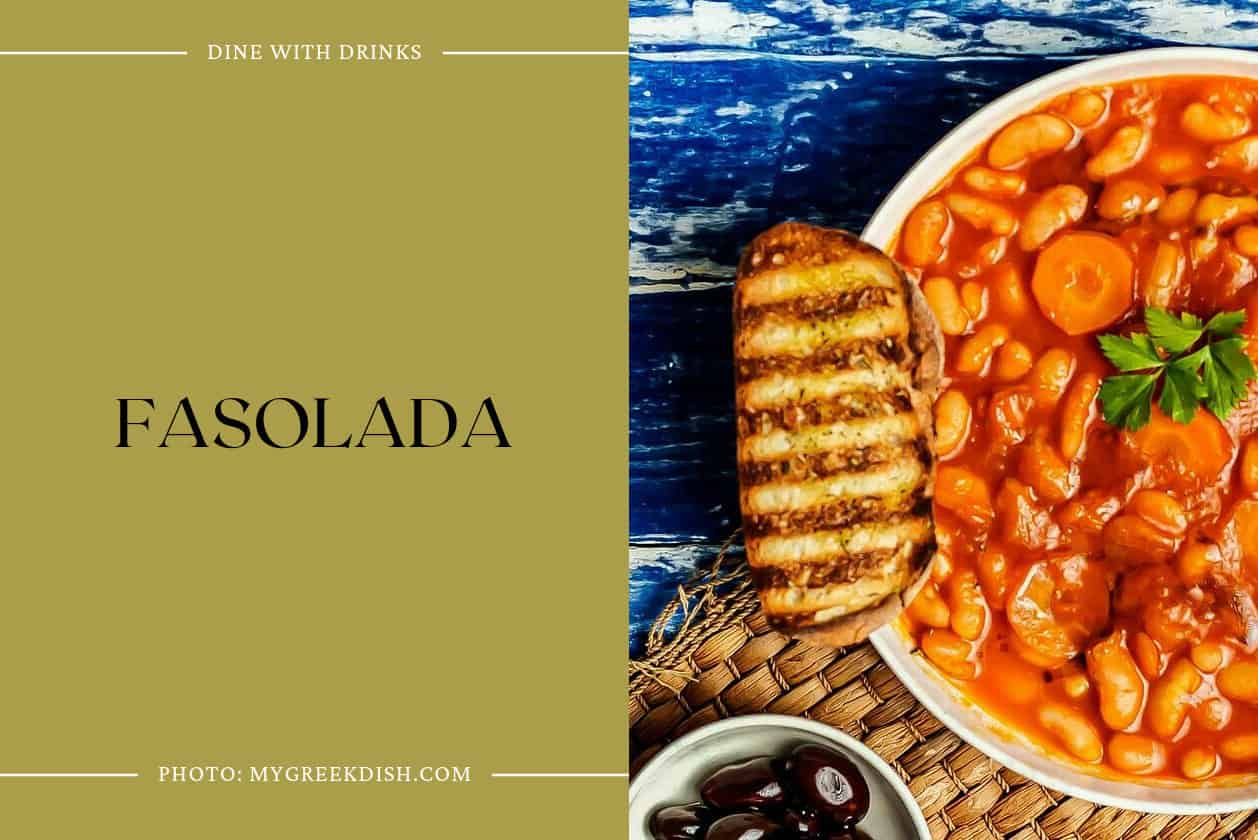 Fasolada is a classic Greek bean soup that is often referred to as the national dish of Greece. This hearty and comforting soup is made with white kidney beans, carrots, celery, onions, and a touch of tomato paste for added flavor.
It is a highly nutritious and filling soup, packed with fiber, protein, iron, and vitamin B. Fasolada is perfect for cold winter days and is a great way to boost your vitamin and mineral intake. You can also customize the recipe by adding ingredients like sausage or vegetables. Serve this traditional Greek bean soup with Kalamata olives and village bread for a complete and satisfying meal.
22. Chunky Vegetable and Spinach Soup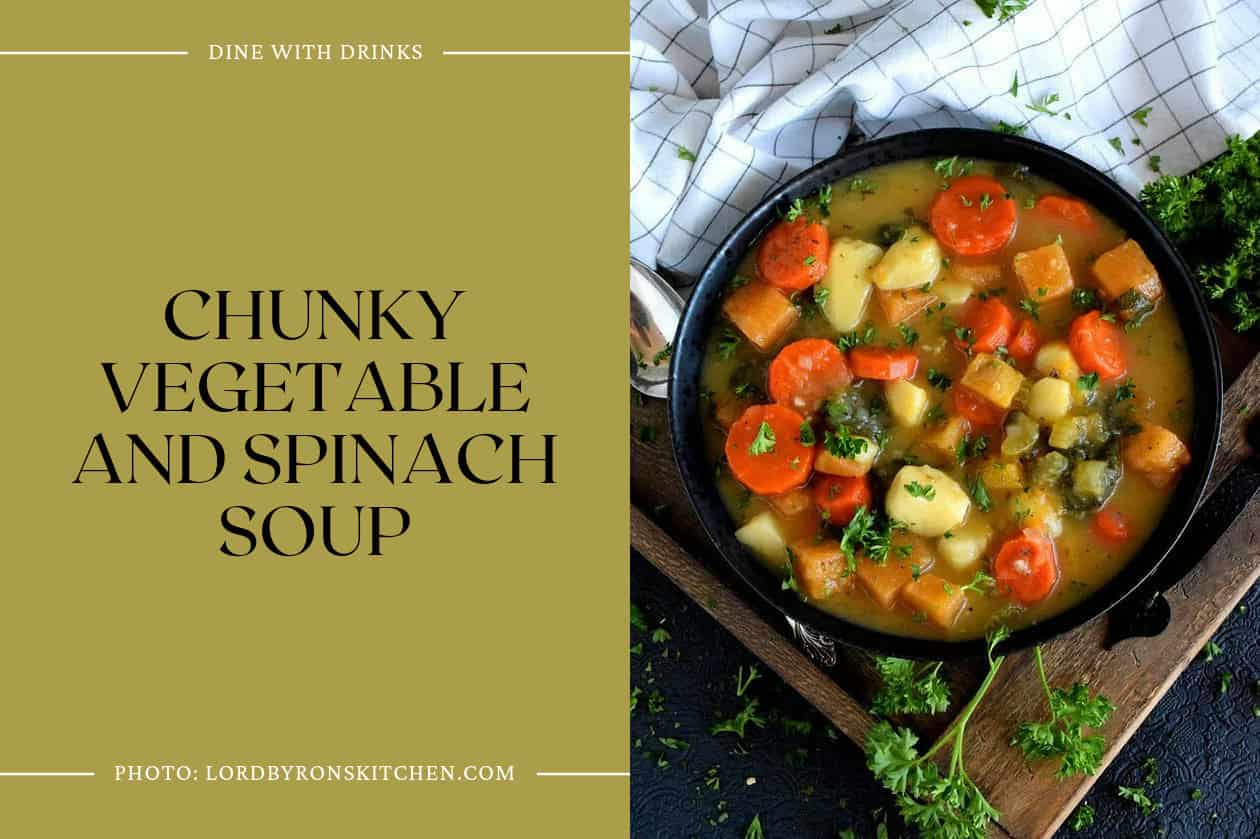 Chunky Vegetable and Spinach Soup is a heart-healthy and filling cold-weather soup. Packed with root vegetables like carrots, potatoes, and rutabaga, it offers a hearty and chunky texture.
The addition of onions, garlic, and celery adds depth of flavor, while the baby spinach leaves provide a vibrant touch. Served piping hot with crusty bread, this soup is a satisfying and nutritious option for a lent meal.
23. Grain-Free Spinach Tortillas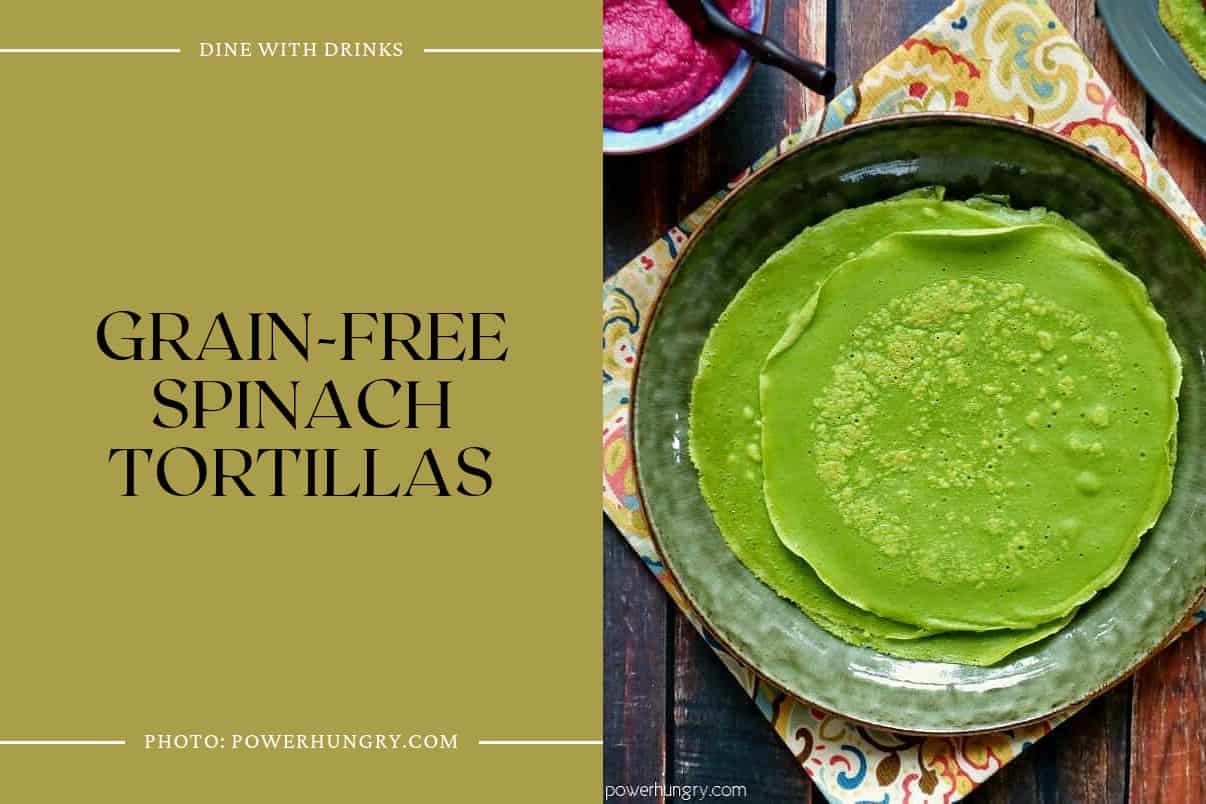 Grain-Free Spinach Tortillas are a delicious and healthy option for those following a lent diet. Made with just two ingredients – chickpea flour and fresh spinach – these tortillas are 100% grain-free and vegan.
They are easy to make and versatile, perfect for use in Tex-Mex dishes, wraps, or as a pick-up bread. The spinach adds a vibrant green color and a neutral flavor, making them suitable for any filling. Overall, these tortillas are a scrumptious addition to any lent recipe collection.