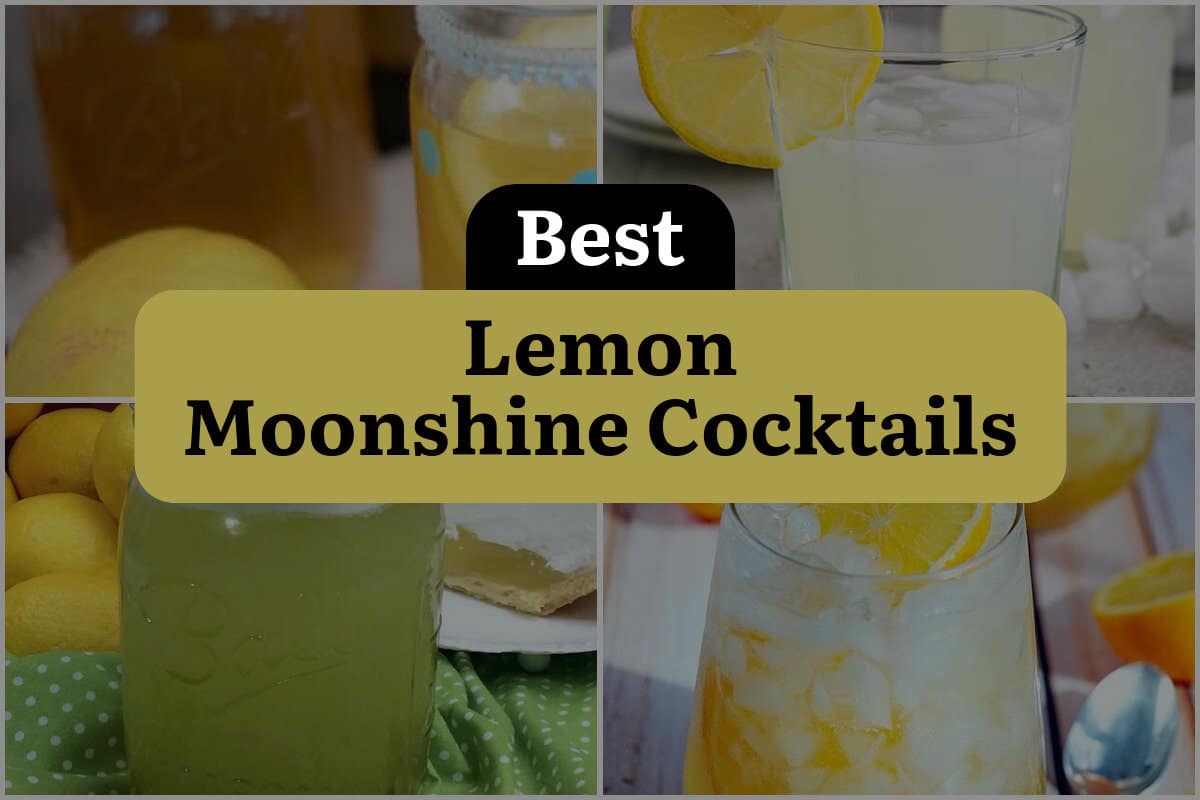 Lemons are one of the most versatile ingredients in the world of bartending. They add a bright, zesty flavor that can elevate any drink.
When combined with moonshine, the result is an explosion of flavor that is sure to impress even the most discerning cocktail aficionados.
Moonshine, also known as white lightning, is a high-proof distilled spirit that has been enjoyed for centuries.
It's made from corn, sugar, and water and is typically aged for a short period of time in oak barrels. The result is a smooth, potent drink that is perfect for mixing.
When it comes to lemon moonshine cocktails, there are countless variations to choose from. Some are sweet and fruity, while others are tart and refreshing.
Whether you're in the mood for a classic lemon drop or something a little more adventurous, there's a recipe out there that will satisfy your taste buds.
In this post, we'll explore some of the best lemon moonshine cocktail recipes out there.
From simple drinks that require only a few ingredients to more complex creations that will impress your guests, we've got you covered. So, grab your shaker and let's get started!
1. Lemon Drop Moonshine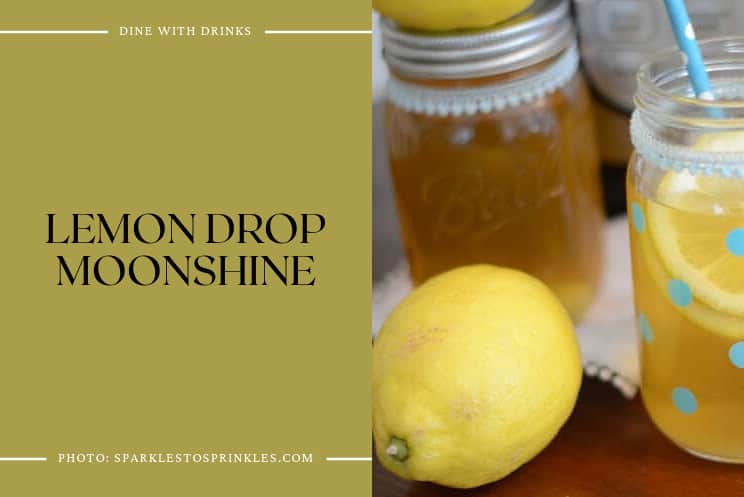 The Lemon Drop Moonshine is a refreshing and flavorful cocktail with a twist of sweet lemon drops and moonshine. It's like a hard lemonade, perfect for cooling down on a hot summer day. You can serve it over ice or use it as a base to create more complex cocktails.
The Instant Pot recipe is quick and efficient, and it can last up to two years if stored properly. Overall, it's a delicious and crowd-pleasing lemon moonshine cocktail that's perfect for any occasion.
2. Lemonade Moonshine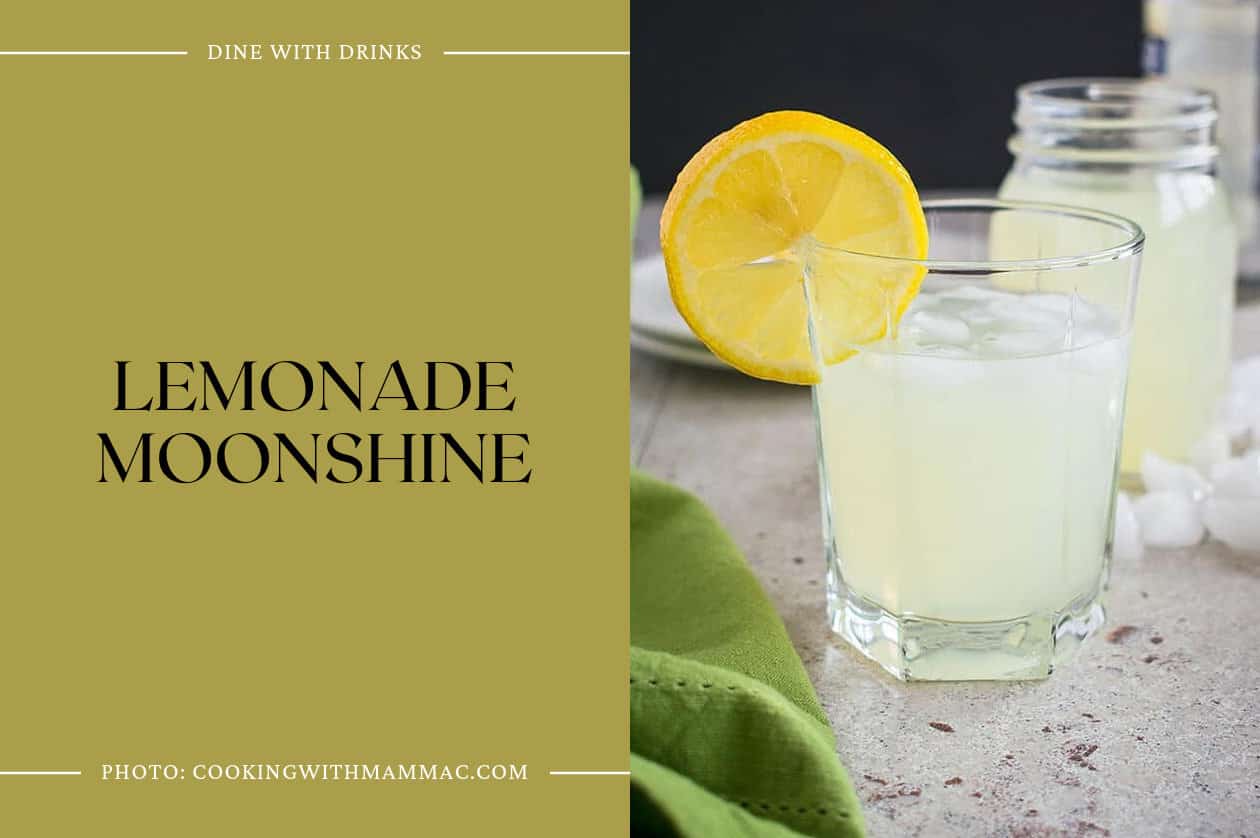 Looking for a refreshing and easy-to-make cocktail to enjoy this summer? Look no further than the Lemonade Moonshine! This sweet-tart cocktail packs a punch with its 151-proof alcohol and lemon juice, making it the perfect drink for those warm summer days.
Plus, it's quick to make and doesn't require any overnight preparation. Impress your friends and family with this delicious and unique cocktail at your next gathering. Be sure to check out the other cocktails in the article for more tasty options!
3. Lemon Pie Moonshine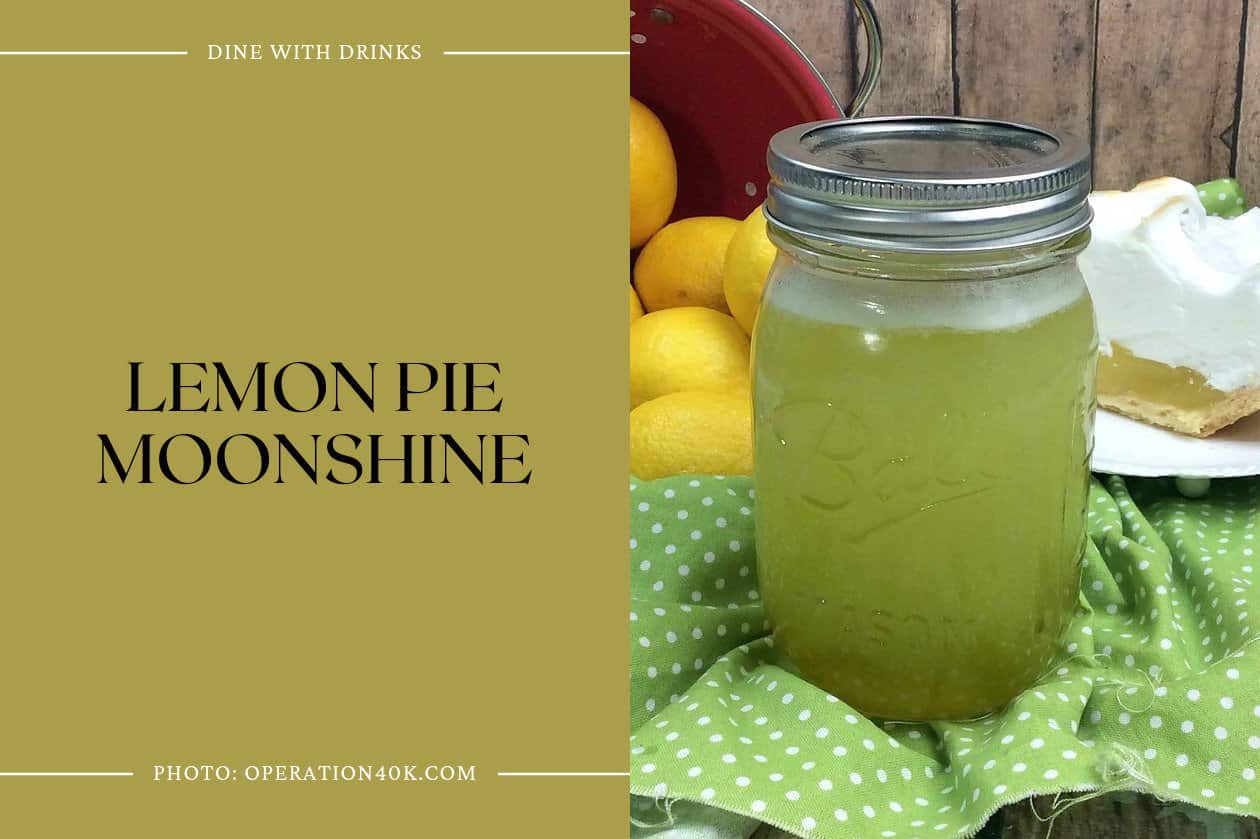 If you're a fan of tart and sweet flavors, then the Lemon Pie Moonshine cocktail is definitely worth a try. This cocktail recipe takes a few weeks to cure, but the wait is worth it. The recipe includes ingredients like lemons, Everclear, simple syrup, cupcake syrup, and marshmallow syrup.
The end result is a smooth and flavorful moonshine that can be enjoyed on its own or mixed into a cocktail. The Lemon Pie Moonshine is perfect for those who like a little bit of sweetness in their drinks without it being too overpowering. Give this recipe a try and impress your friends with your bartending skills!
4. Meyer Lemon Shrub Drink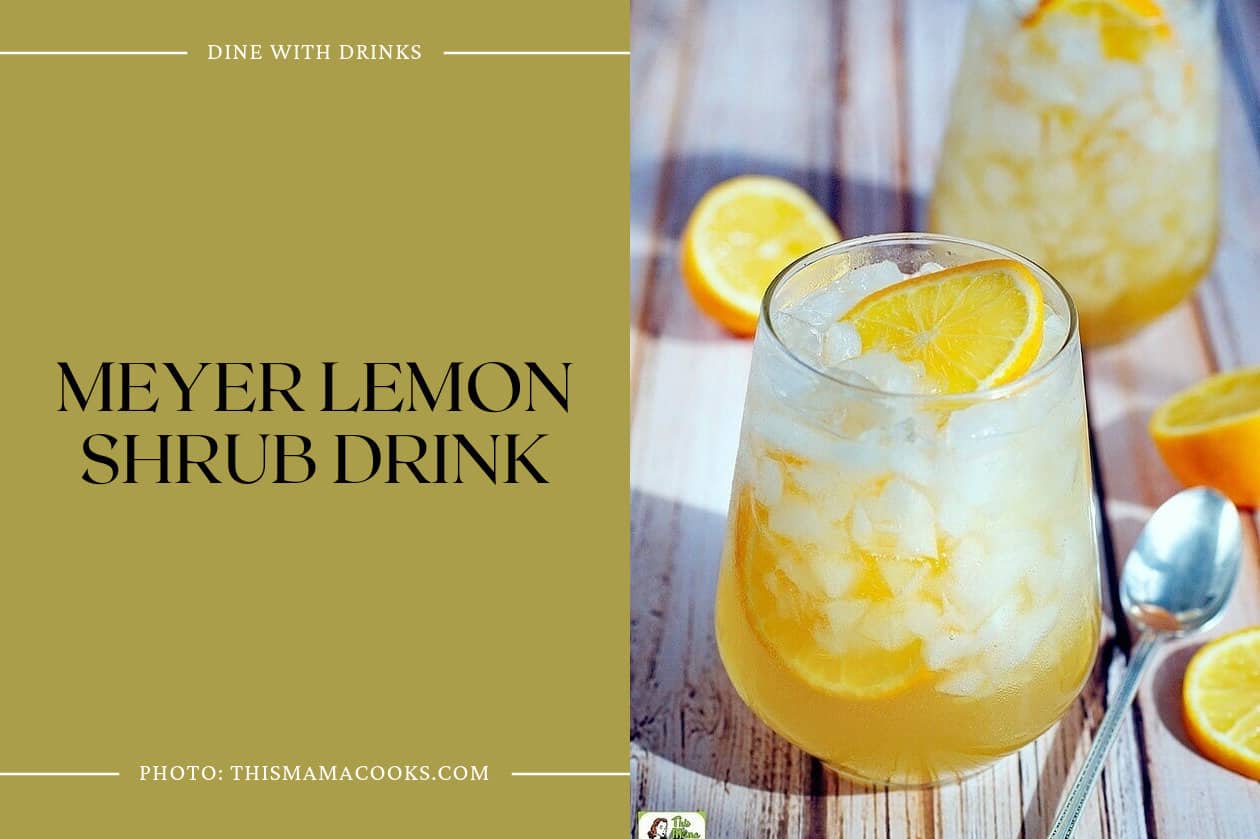 Looking for a unique and refreshing Lemon Moonshine Cocktail? Look no further than the Meyer Lemon Shrub Drink. This cocktail is a combination of sweet and tart flavors, thanks to the fermented Meyer lemon shrub mixer. The shrub is made by soaking Meyer lemon zest in vinegar for a week, resulting in a bright yellow mixer with a delicious lemony flavor.
When combined with vodka and Ole Smoky Peach Moonshine, and topped off with seltzer or club soda, the Meyer Lemon Shrub Drink is a perfect cocktail for any occasion. Plus, the probiotic properties of the shrub make it a healthy choice as well. If you're looking for a new and exciting cocktail to try, give the Meyer Lemon Shrub Drink a chance.
5. Apple Pie Hot Toddy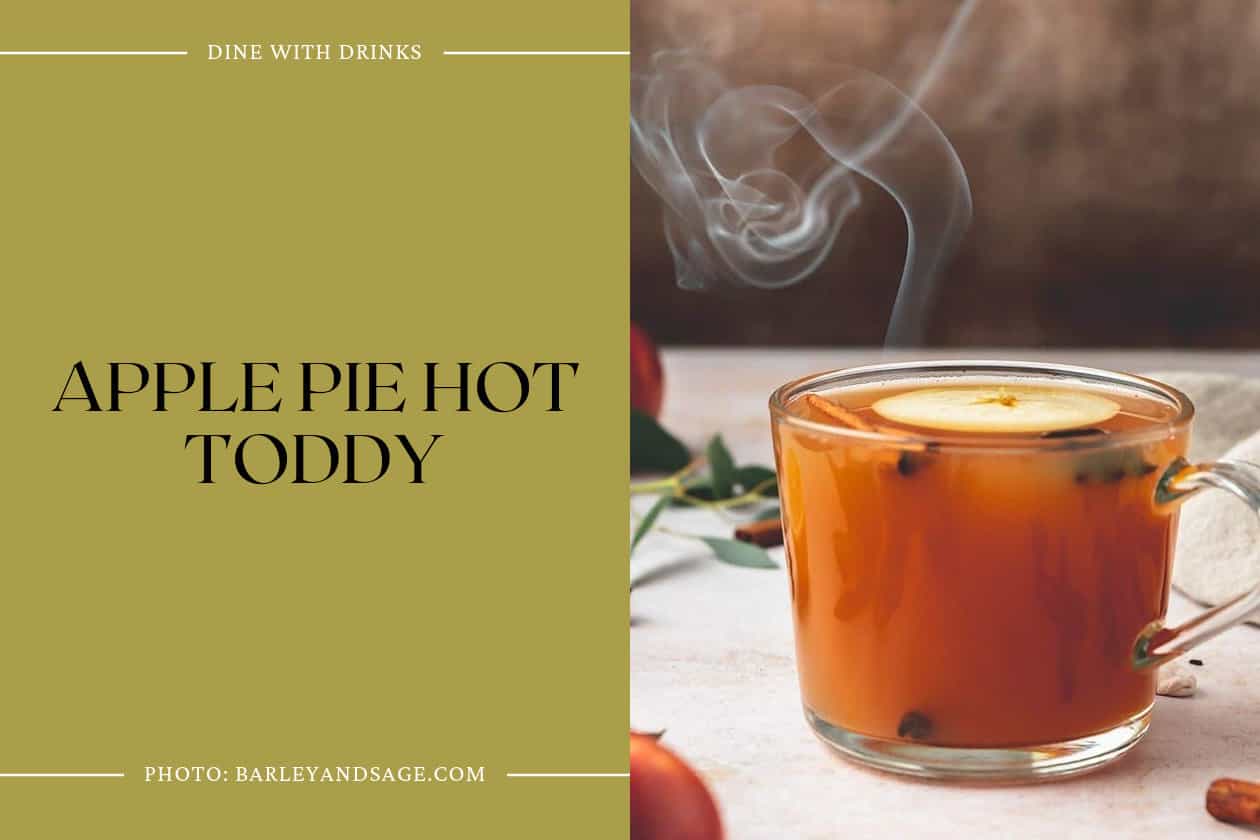 Looking for a cozy and warming winter cocktail? Look no further than the Apple Pie Hot Toddy! This delicious drink is made with apple cider, moonshine, honey, and warming spices like cinnamon and cloves.
The result is a comforting and flavorful cocktail that is perfect for sipping on a cold night. And with only four main ingredients, it's easy to whip up in just a few minutes. So if you're looking for a new winter cocktail to try, give the Apple Pie Hot Toddy a shot!