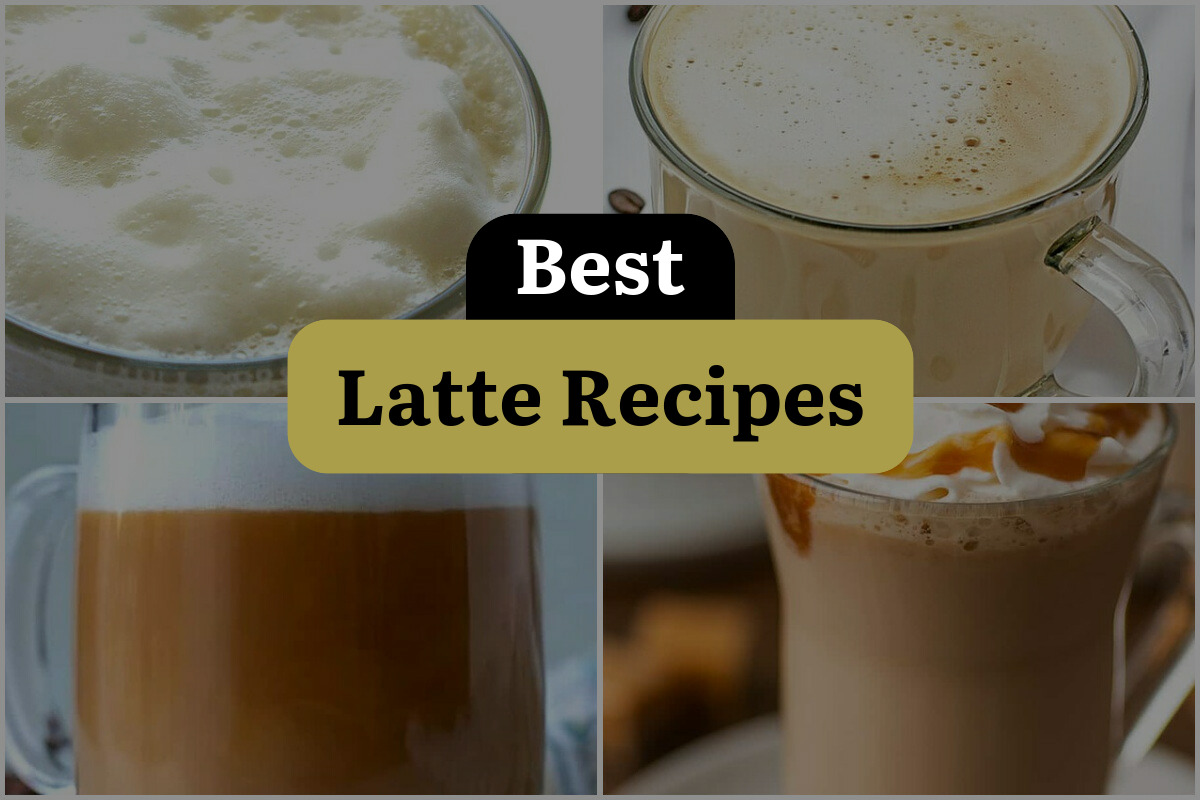 Calling all latte lovers! Are you tired of the same old latte flavors? Looking to spice up your morning routine with a little extra pizzazz? Well, you're in luck! In today's blog post, we'll be exploring the best latte recipes that will take your coffee game to a whole new level.
From rich and indulgent flavors to refreshing and unique combinations, we've got something for everyone. Get ready to tantalize your taste buds and discover your new favorite latte recipe. Let's dive in!
1. Latte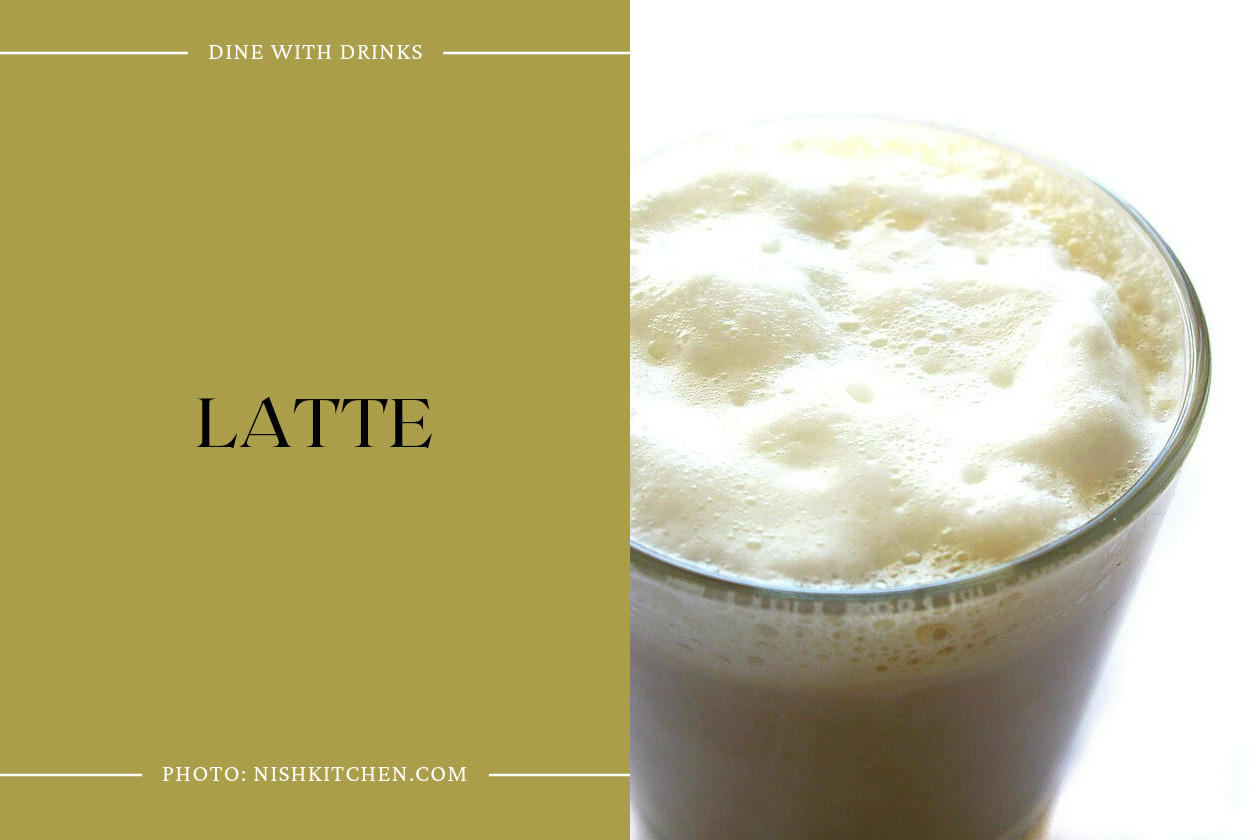 This latte recipe is perfect for those times when you can't make it to a coffee shop. It consists of an espresso base made with Nescafe espresso powder and a frothy milk layer.
The technique of shaking the warm milk creates a creamy foam without the need for a milk frother. Simply combine the espresso mixture with the heated milk and top it off with the foam. Serve immediately for a delicious cuppa.
2. Hot Vanilla Caramel Latte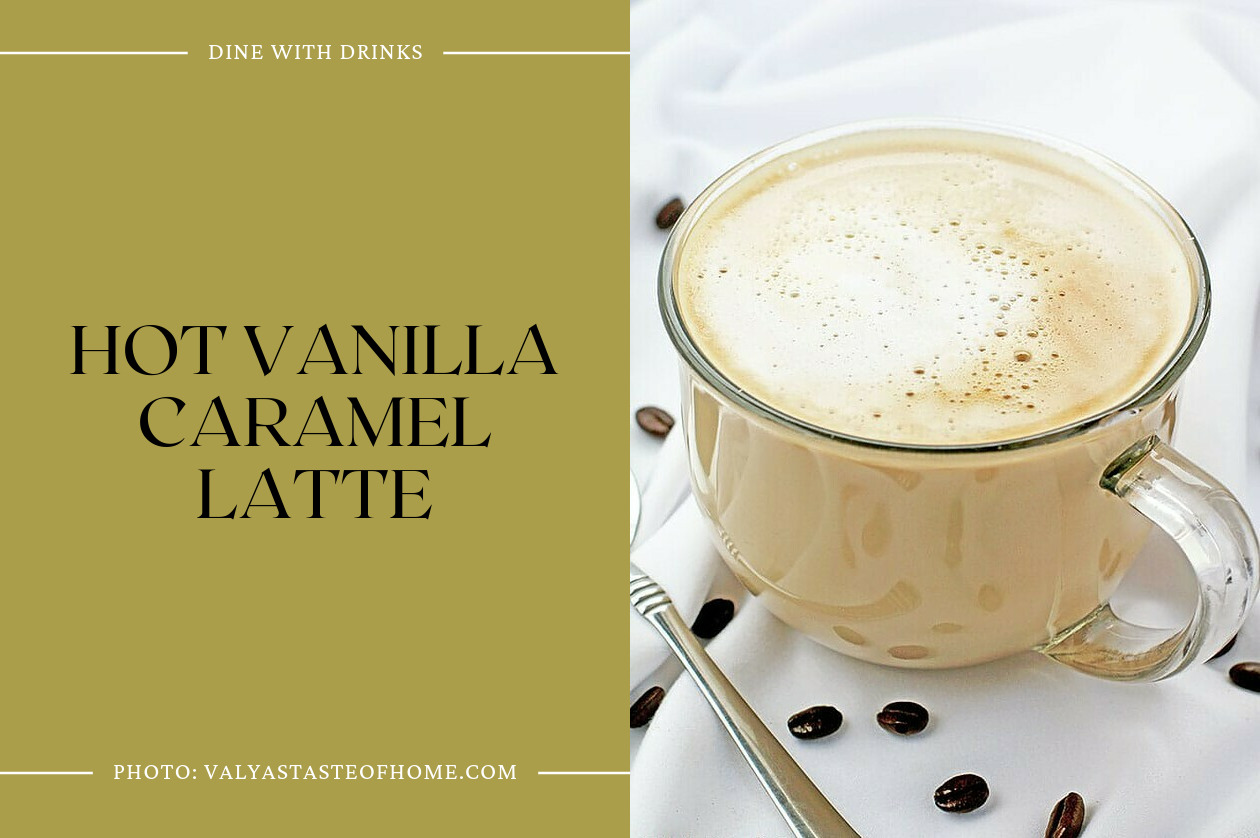 The Hot Vanilla Caramel Latte is a delicious and satisfying coffee drink. Made with organic whole milk, brewed espresso, and a touch of Vanilla Caramel Coffee Creamer, this latte is rich and creamy.
It is a perfect alternative to store-bought lattes and is comparable to those from popular coffee shops. Enjoy the indulgent flavors of this latte in the comfort of your own home.
3. Homemade Latte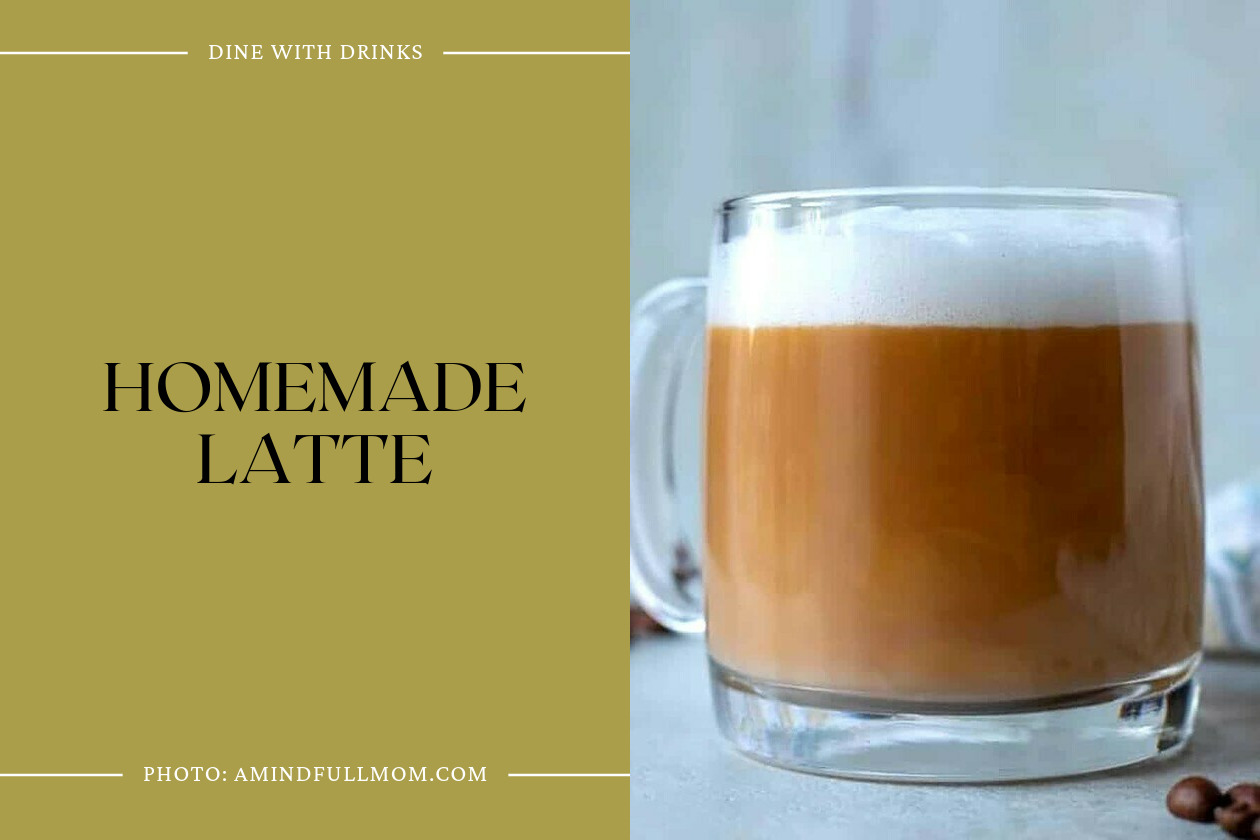 Homemade Latte is a simple and budget-friendly recipe that allows you to enjoy a delicious latte at home without any special equipment. It only requires basic ingredients like coffee or espresso and your choice of milk. The recipe also offers various options for flavoring, such as adding vanilla extract or chocolate syrup.
With just a small whisk, you can create a thick milk foam that adds the perfect touch to your latte. Whether you prefer a classic latte or want to get creative with different flavors, this recipe is a great choice for coffee lovers.
4. Easy Caramel Latte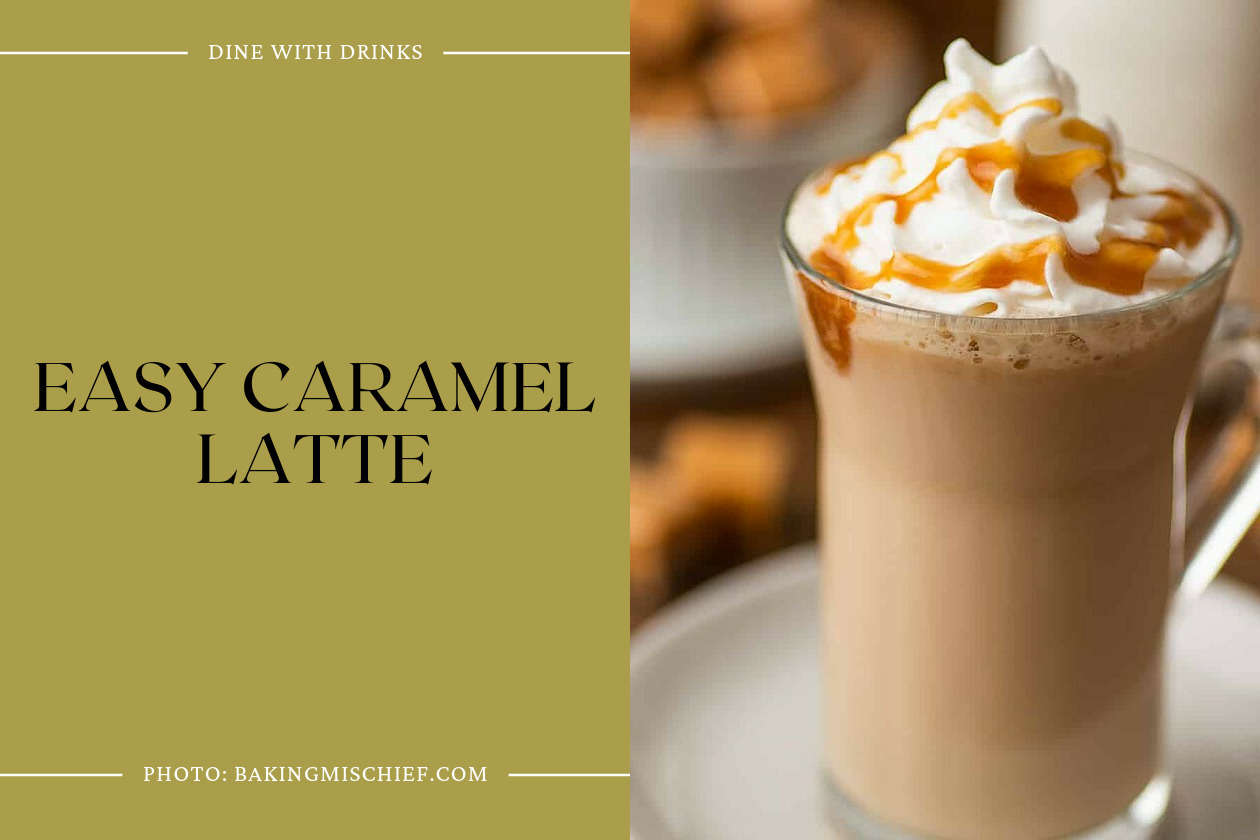 The Easy Caramel Latte recipe is a simple and delicious way to enjoy a sweet coffee drink at home. With just four ingredients and five minutes of preparation, this recipe is perfect for those looking for a quick and satisfying beverage.
The combination of caramel, coffee, milk, and optional cream creates a creamy and indulgent latte that can be customized to taste. Whether you use brewed coffee or a shot of espresso, this recipe is versatile and adaptable. Overall, the Easy Caramel Latte is a must-try for coffee lovers seeking a cozy and comforting drink.
5. Instant Latte Mix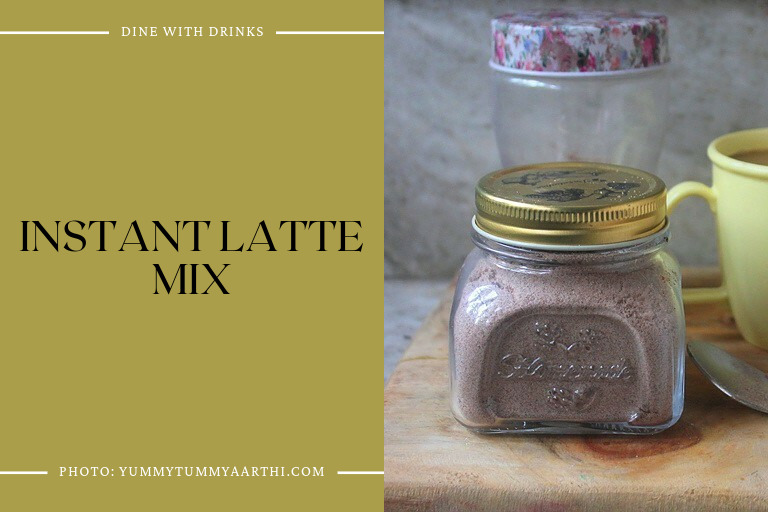 The Instant Latte Mix is a super easy and convenient way to make delicious lattes at home or on the go. It requires just a few simple ingredients, including milk powder, instant creamer mix, instant coffee, and sugar.
Simply blend the ingredients together and store in an airtight container. When you're ready for a latte, just add boiling water and enjoy. It's a great option for gifting or for those who love coffee while traveling.
6. Iced Caramel Latte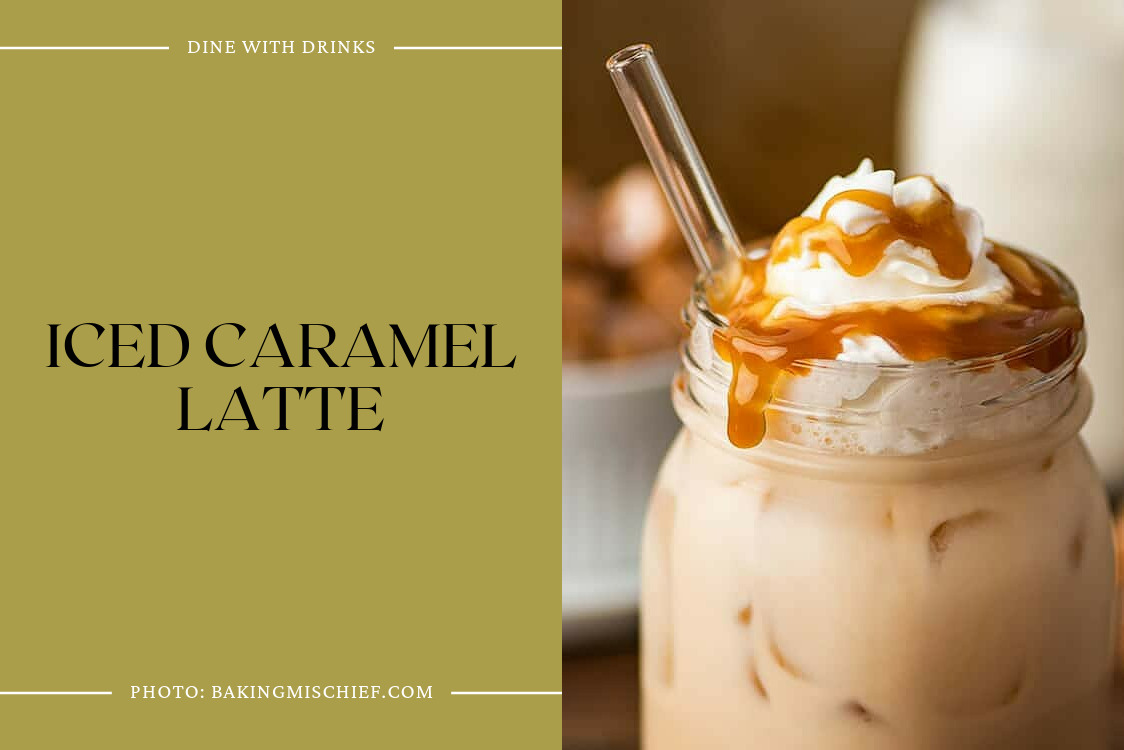 The Iced Caramel Latte is a sweet and creamy coffee drink that is perfect for warm weather. Made with coffee, milk, cream, and caramel sauce, it offers a delicious blend of flavors. It can be easily customized with your choice of milk and the addition of whipped cream and extra caramel sauce.
For those who prefer a caffeine kick, this latte is a great choice. It can also be made with cold brew coffee for a smoother taste. Overall, the Iced Caramel Latte is a refreshing and indulgent beverage that is easy to make at home.
7. Pistachio Latte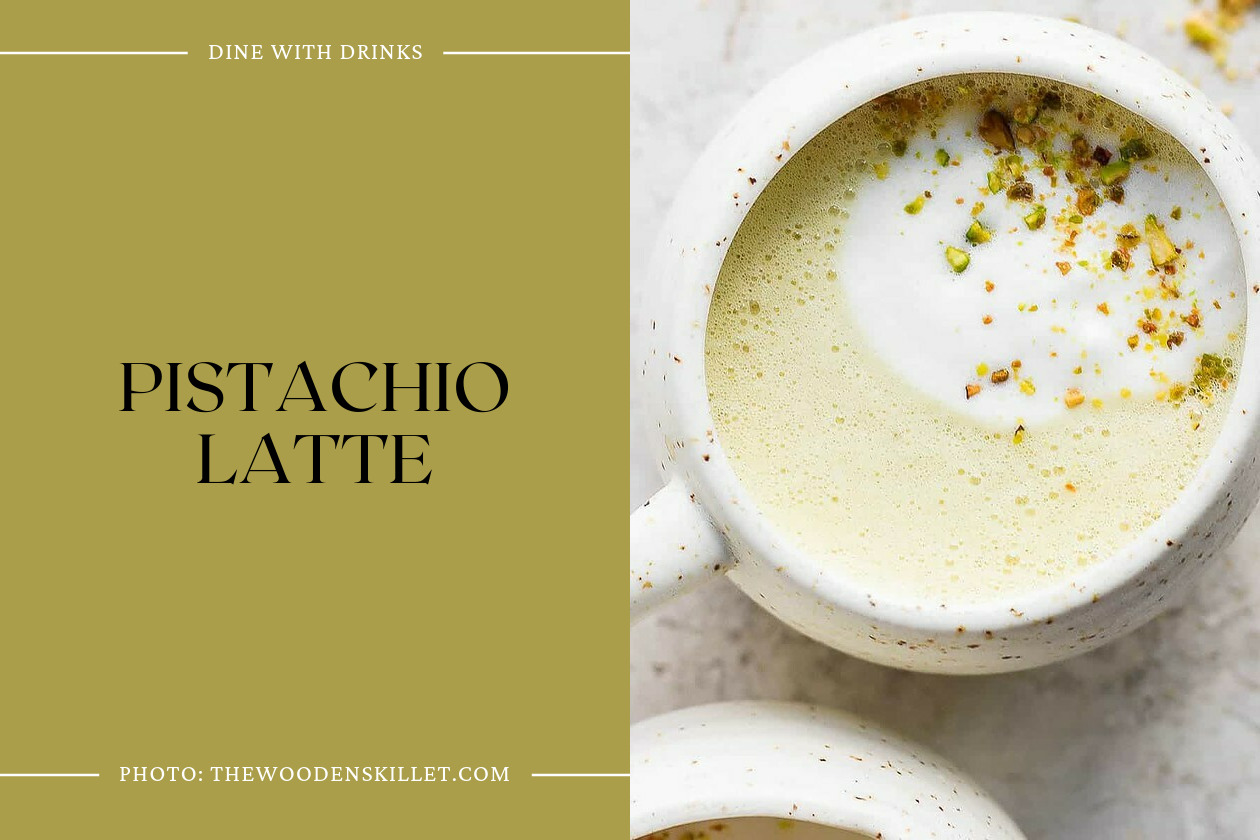 The Pistachio Latte is a creamy and delicious latte recipe that can be enjoyed hot or cold. Made with pistachio milk, vanilla extract, and a touch of maple syrup, this latte is a perfect choice for cool mornings or hot summer days.
Whether you prefer it hot or iced, this Starbucks copycat recipe allows you to customize the sweetness to your liking. Enjoy the rich and nutty flavors of this delightful latte at home with just a few simple ingredients.
8. Everyday Vanilla Latte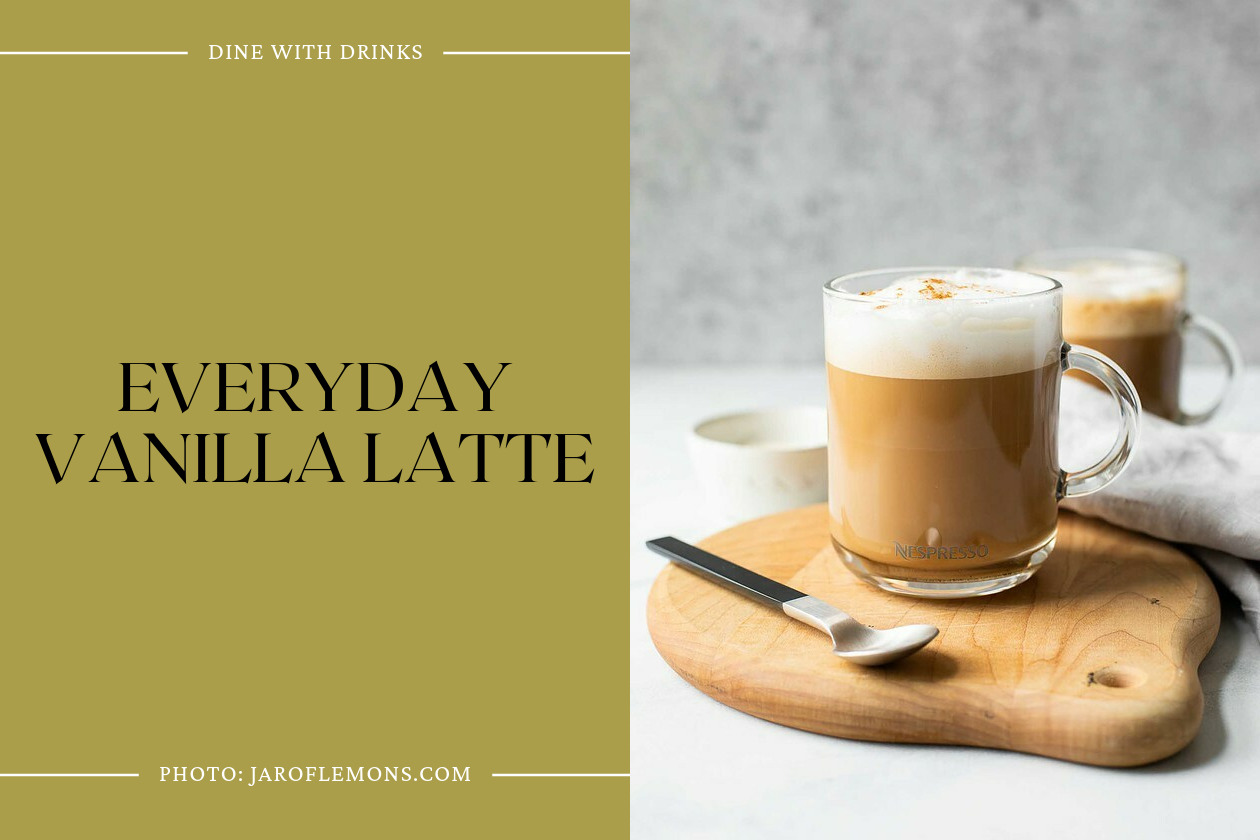 The Everyday Vanilla Latte is a simple and delicious coffee drink perfect for spring. Made with Nespresso pods, milk, and a touch of sugar, it offers a creamy and frothy texture with a light vanilla flavor.
It's a quick and easy recipe that can be enjoyed daily. Pair it with Coffee Panna Cotta or Mocha Overnight Oats for a delightful treat. Cheers to starting the day off right!
9. Caramel Latte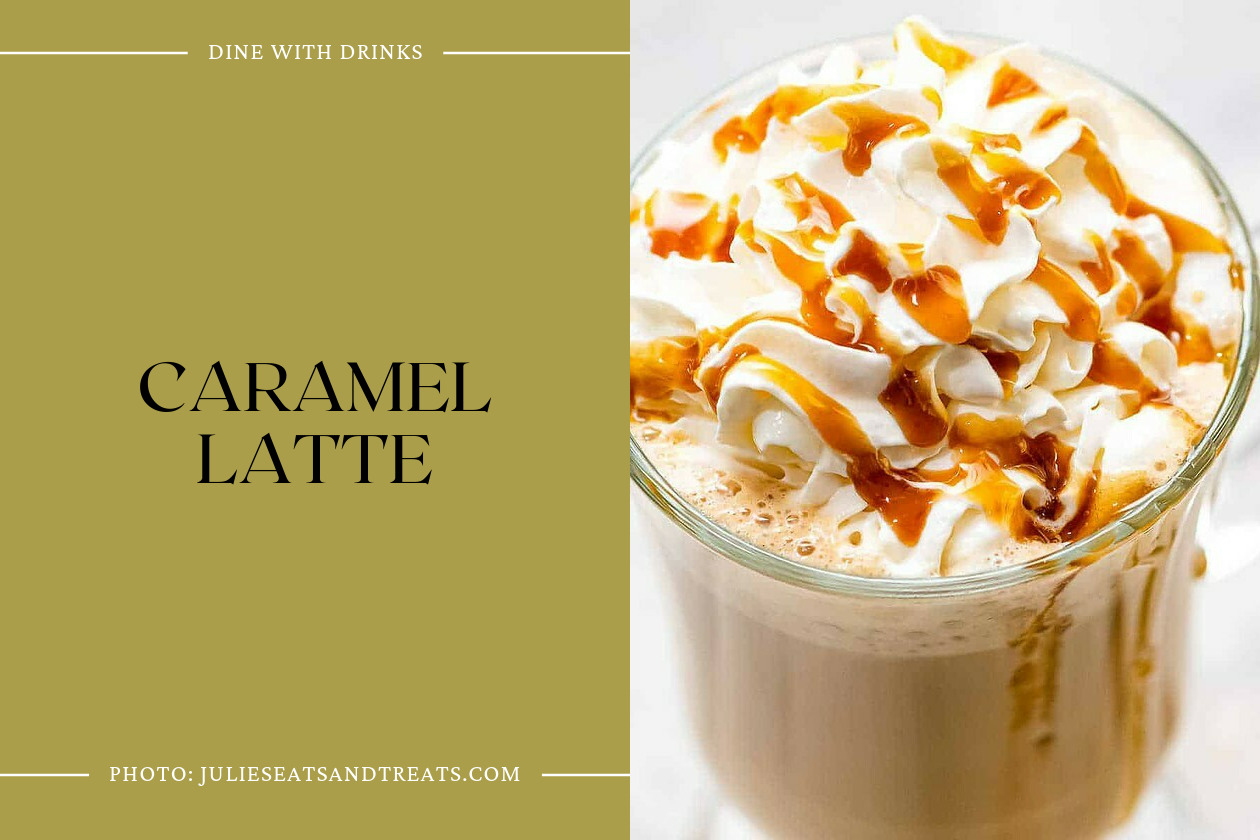 The Caramel Latte recipe is a delicious and easy way to enjoy a classic coffeehouse drink at home. With just a few ingredients, including whole milk, instant coffee, brown sugar, vanilla extract, caramel extract, Reddi Whip, and caramel ice cream topping, you can create a warm and cozy coffee drink that rivals those from expensive coffee shops.
The recipe is simple and doesn't require any special equipment, making it accessible to all coffee lovers. Sip on this caramel latte and indulge in the perfect combination of caramel, coffee, and milk.
10. Homemade Eggnog Latte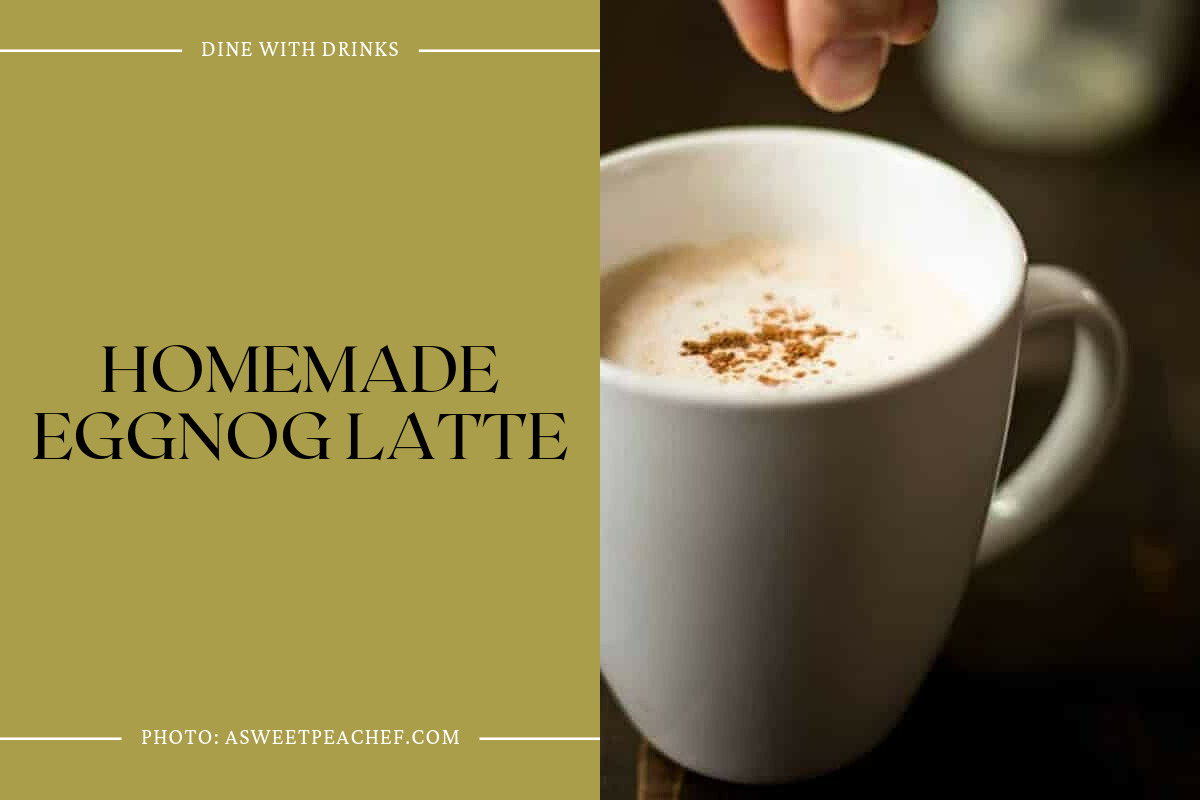 The Homemade Eggnog Latte recipe is a delicious and healthier alternative to the Starbucks version. Made with homemade eggnog, strong brewed coffee, and a touch of nutmeg, this latte is easy to make at home without an espresso maker.
It provides a festive and flavorful experience, without the excessive sugar and artificial flavors found in store-bought options. Give it a try for a satisfying and guilt-free treat.