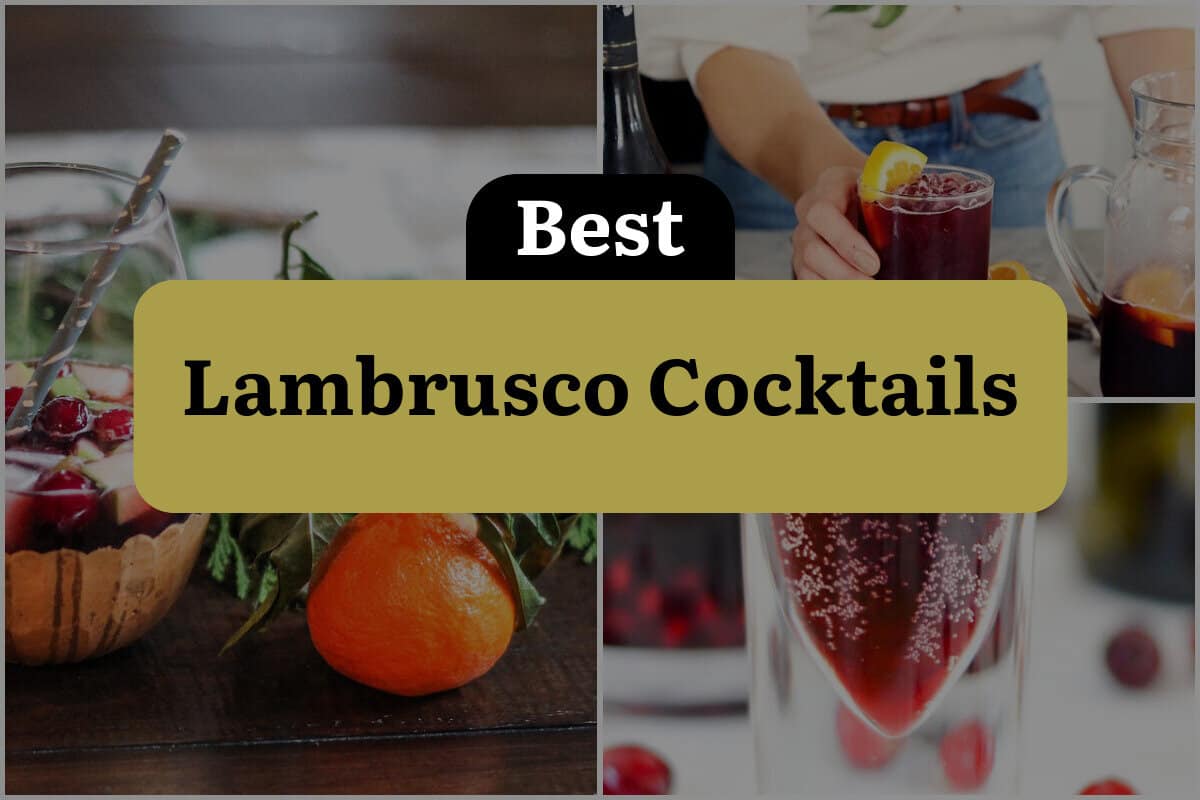 Lambrusco is a sparkling red wine that has been enjoyed in Italy for centuries. This wine is made from grapes that are grown in the Emilia-Romagna region of Italy.
The wine is known for its fruity and refreshing taste, which makes it a popular choice for cocktails.
Lambrusco is a versatile wine that can be used to make a variety of cocktails. It can be mixed with fruit juices, spirits, and other ingredients to create unique and delicious drinks.
The best Lambrusco cocktails are those that showcase the wine's natural flavors while adding a twist of creativity.
Although Lambrusco is often associated with sweet and fruity drinks, it can also be used to make more complex cocktails.
The wine's acidity and tannins make it a great base for cocktails that are both refreshing and complex. Lambrusco can be mixed with herbs, spices, and bitters to create drinks that are both savory and sweet.
In this blog post, we will explore the best Lambrusco cocktail recipes. From classic drinks to modern creations, we will show you how to make the most of this delicious sparkling wine.
Whether you are a seasoned bartender or a home mixologist, these recipes will inspire you to create new and exciting drinks using Lambrusco. So, grab a bottle of your favorite Lambrusco and get ready to mix up some amazing cocktails!
1. Lambrusco Sangria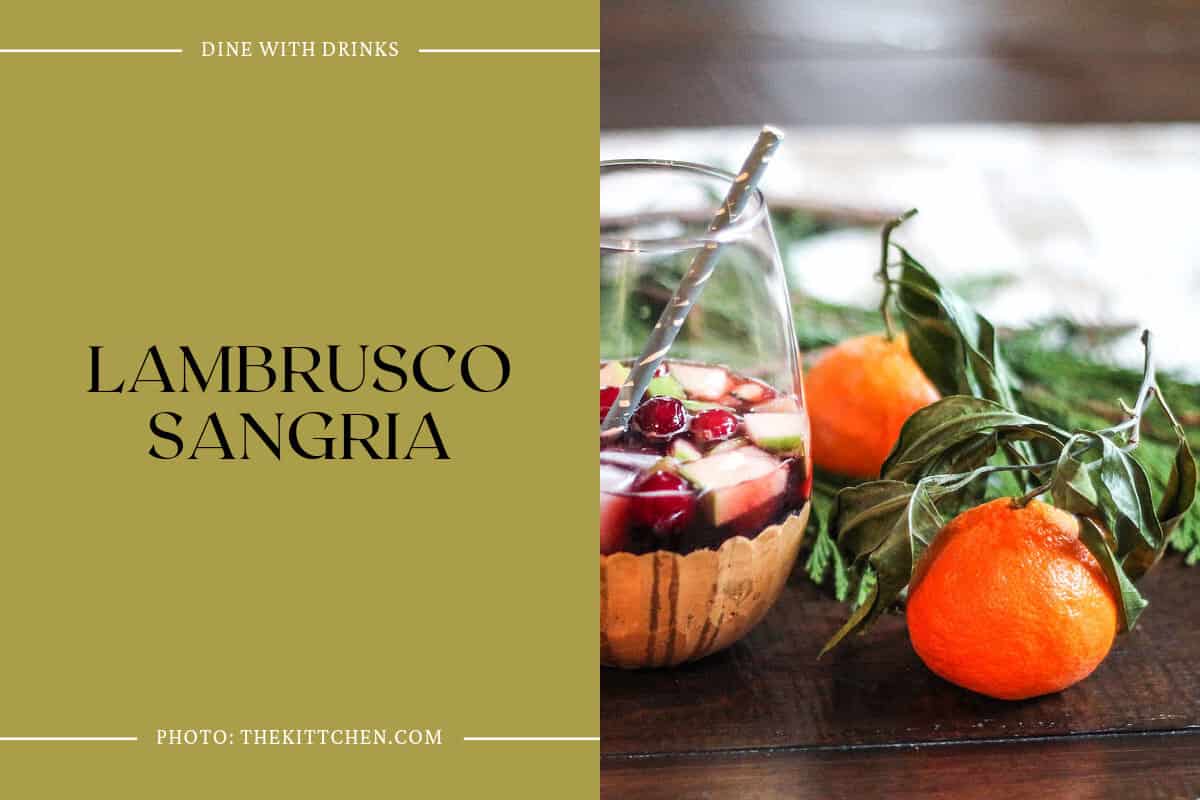 If you're looking for a festive and fruity cocktail to serve at your next party, look no further than the Lambrusco Sangria. Made with sparkling red Italian wine and paired with cranberries, apple, tangerine, orange juice, and brandy, this cocktail is perfect for big batches.
The Lambrusco Sangria has a bigger, bolder flavor than most sangrias, thanks to the sparkling wine, and the fruit adds extra sweetness to the mix. Plus, it pairs exceptionally well with salty meats and cheeses, making it the perfect addition to any antipasto platter. If you're looking for a unique and delicious cocktail to impress your guests, the Lambrusco Sangria is a must-try.
2. Super Simple Lambrusco Sangria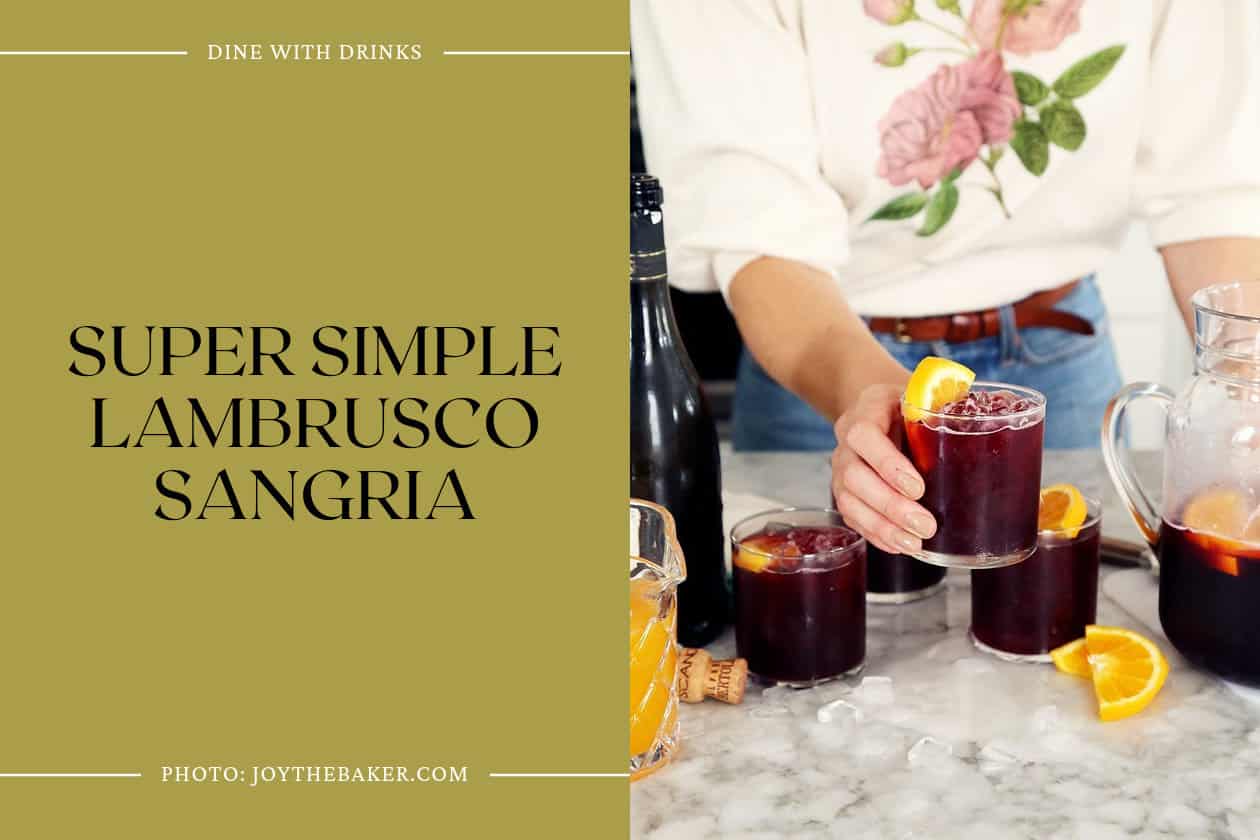 Looking for a refreshing and easy-to-make cocktail to beat the summer heat? Look no further than the Super Simple Lambrusco Sangria! This Italian-inspired cocktail combines Lambrusco, a lightly sparkling red wine, with orange soda and ice for a fruity and slightly dry taste that's perfect for sipping on a hot day.
The best part? This cocktail is super easy to make, requiring only a few ingredients that can be found at your local wine store. So why not try something new and impress your friends with this delicious and unique cocktail at your next summer gathering?
3. Pomegranate Christmas Sangria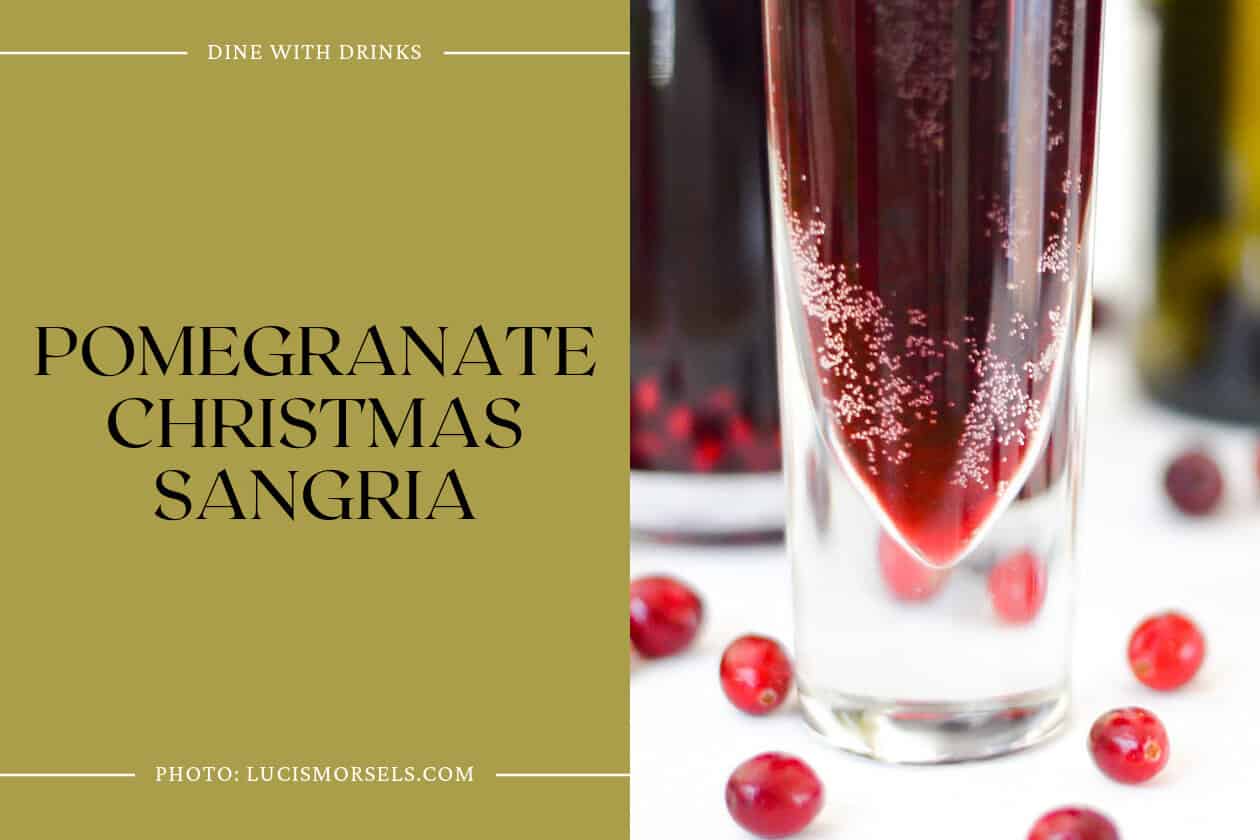 The Pomegranate Christmas Sangria is a sweet and festive cocktail that is perfect for the holiday season. Made with Lambrusco, a sweet and sparkling red wine from Italy, this cocktail provides just the right balance of fizz and flavor. The tart flavors of pomegranate and ginger are complemented perfectly by the sweetness of Lambrusco, making it a great choice for those who enjoy a sweeter cocktail.
The deep red color of the cocktail is just as beautiful as it is delicious, making it a great addition to any holiday party or gathering. Whether you're looking for a new cocktail to try or just want to add some festive flair to your holiday celebrations, the Pomegranate Christmas Sangria is definitely worth a try.