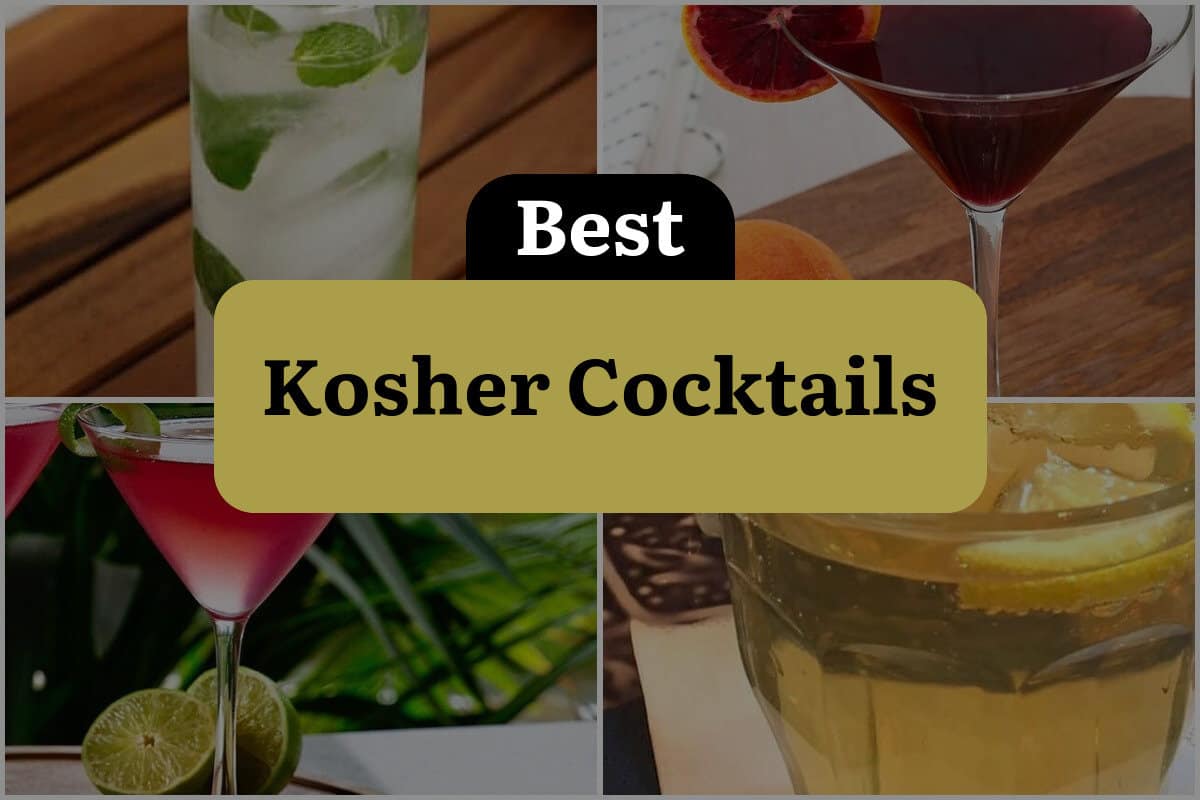 Kosher cocktails have become increasingly popular in recent years, as more people embrace the Jewish faith and its dietary laws. These laws, known as kashrut, dictate what foods and drinks are permissible for consumption, and require that all ingredients be certified as kosher.
While many people assume that kosher cocktails are limited to basic drinks like vodka tonics and gin and tonics, the truth is that there are countless delicious and creative kosher cocktail recipes that can be enjoyed by anyone, regardless of their religious background.
At their core, kosher cocktails are all about balance and harmony. They are designed to blend together different flavors and textures in a way that is pleasing to the palate and satisfying to the soul. Whether you're in the mood for something sweet and fruity, or something spicy and savory, there is a kosher cocktail out there that will hit the spot.
From classic drinks like the martini and the Manhattan, to more modern creations like the Cosmopolitan and the Mojito, there is no shortage of options when it comes to mixing up a delicious kosher cocktail.
Of course, creating the perfect kosher cocktail requires more than just a good recipe. It also requires a deep understanding of the ingredients and techniques that go into making a great drink. From choosing the right spirits and mixers, to knowing how to shake, stir, and strain your cocktails, there are countless factors that can influence the final outcome.
That's why the best kosher bartenders are not only skilled mixologists, but also passionate students of their craft. They are constantly experimenting with new ingredients and techniques, and are always on the lookout for new ways to push the boundaries of what is possible in the world of kosher cocktails.
1. Mojito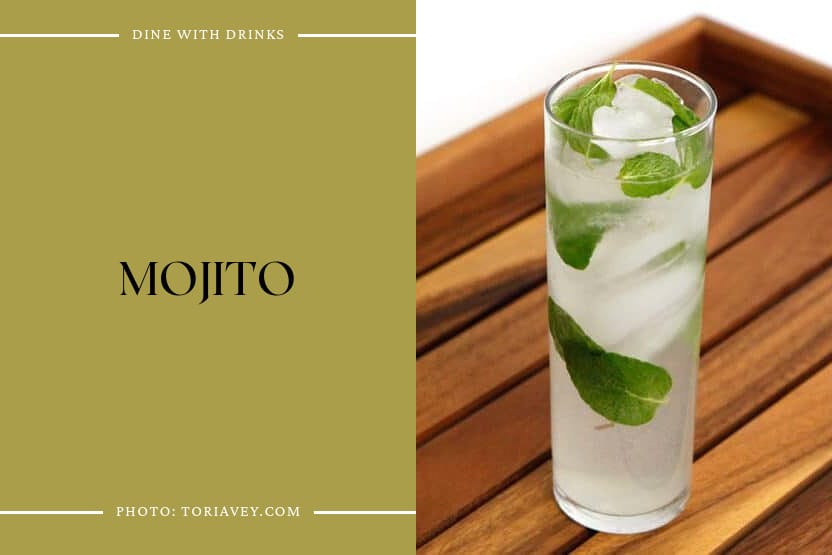 The Mojito is a refreshing and classic cocktail that is perfect for any occasion. This particular recipe is a shortcut version that uses mint-infused simple syrup, making it quick and easy to prepare. The combination of white rum, lime juice, and mint simple syrup creates a sweet and tangy flavor with a hint of mint.
It's a perfect drink for those who enjoy a light and refreshing cocktail. Plus, it's easy to make it kosher with the right ingredients. Whether you're hosting a party or just want to enjoy a delicious drink, the Mojito is a great choice. So, give it a try and see for yourself why it's one of the best kosher cocktail recipes out there.
2. Blood Orange Manischewitz Cocktail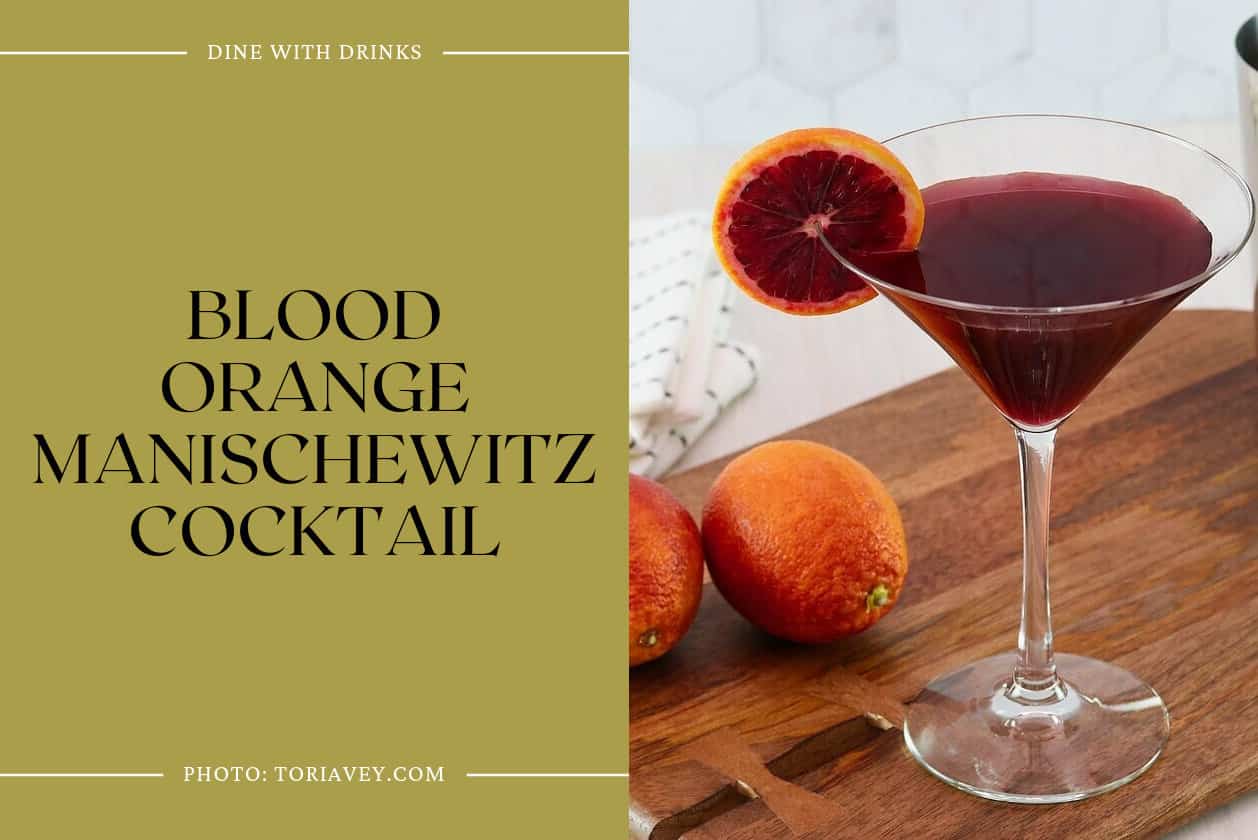 The Blood Orange Manischewitz Cocktail is a unique and flavorful addition to any Passover celebration. Made with reduced Manischewitz wine syrup and freshly squeezed blood orange juice, this cocktail offers a perfect balance of sweetness and depth.
It's a fun and festive way to incorporate the traditional Manischewitz wine into your holiday celebration. The recipe is also versatile, as regular Navel oranges can be used if blood oranges are not available. Overall, this cocktail is a must-try for anyone looking to add a creative twist to their Passover festivities.
3. Cranberry Vodka Cosmo Cocktail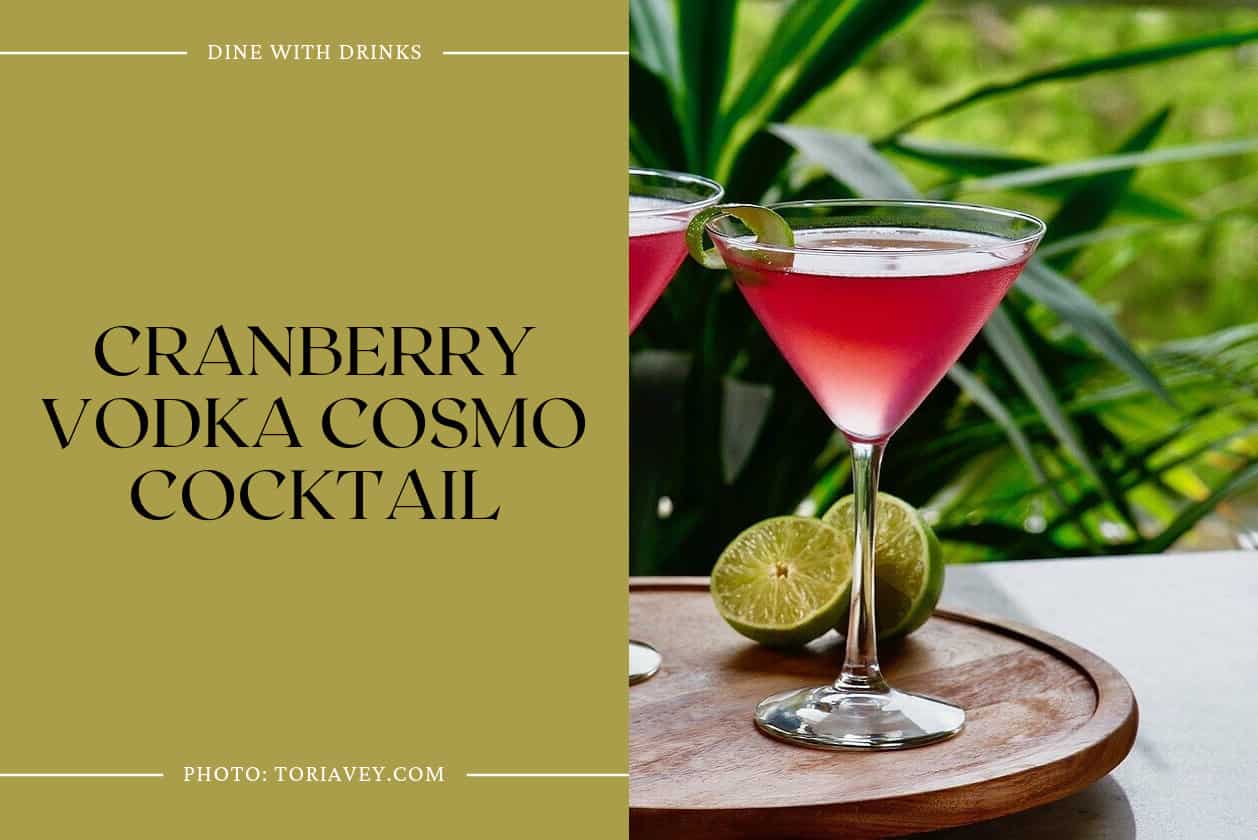 The Cranberry Vodka Cosmo Cocktail is a classic and highly drinkable cocktail that features citrus vodka, tart cranberry juice, and lime. It gained popularity in the 90s and was further popularized by its appearance on Sex in the City.
The cocktail is typically made with vodka, Cointreau or Triple Sec, fresh lime juice, and a lime or lemon twist. It is a sophisticated drink that is always a crowd pleaser and a must-try for anyone looking for a refreshing and classic cocktail.
4. Jewish Mothers Ruin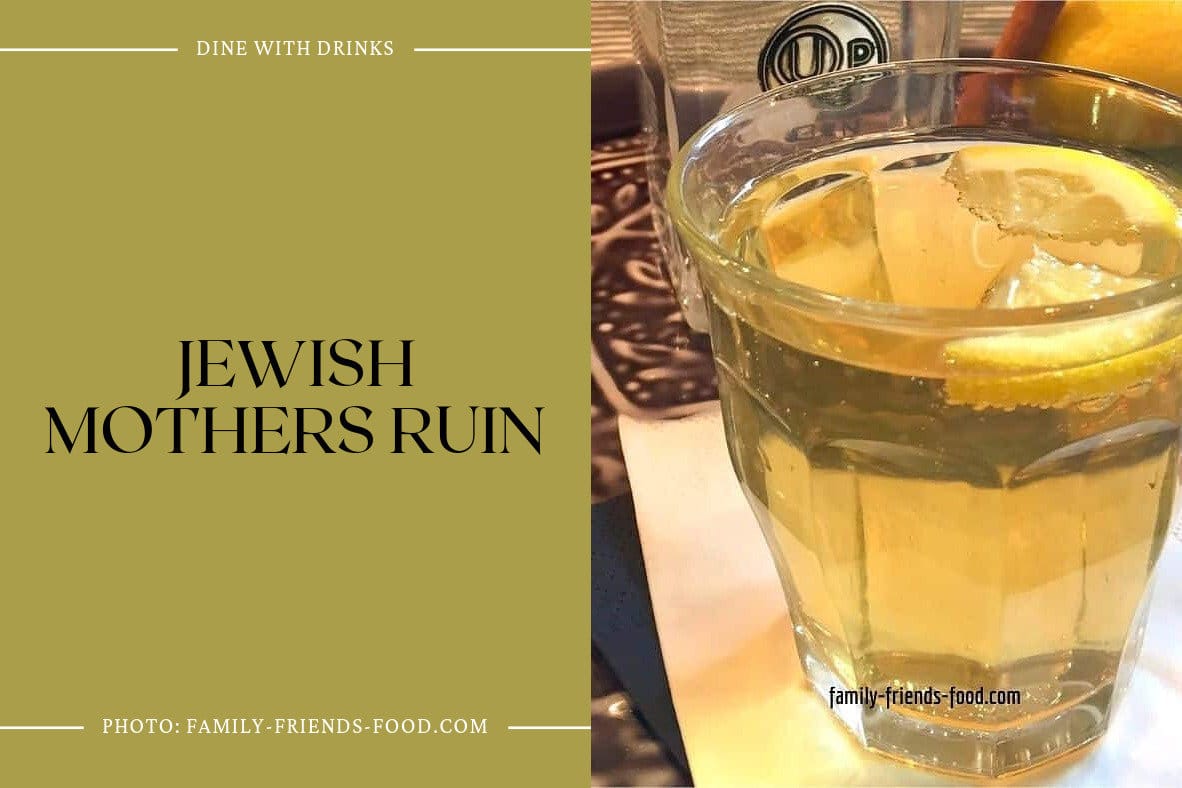 If you're looking for a refreshing and delicious Passover cocktail, look no further than the "Jewish Mothers Ruin." Made with Distillery 209's kosher for Passover gin, this cocktail is zesty and citrussy with warm and spicy undertones.
The gin is distilled five times using natural botanicals including bergamot, lemon, cassia bark, juniper, coriander, and Californian bay leaves, resulting in a smooth and fresh-tasting spirit. The cocktail emphasizes the lemon and spice flavors of the gin and is a perfect antidote to a stressful day. Whether you're celebrating Passover or just looking for a new cocktail to try, the "Jewish Mothers Ruin" is a must-try.
5. The Purim Pucker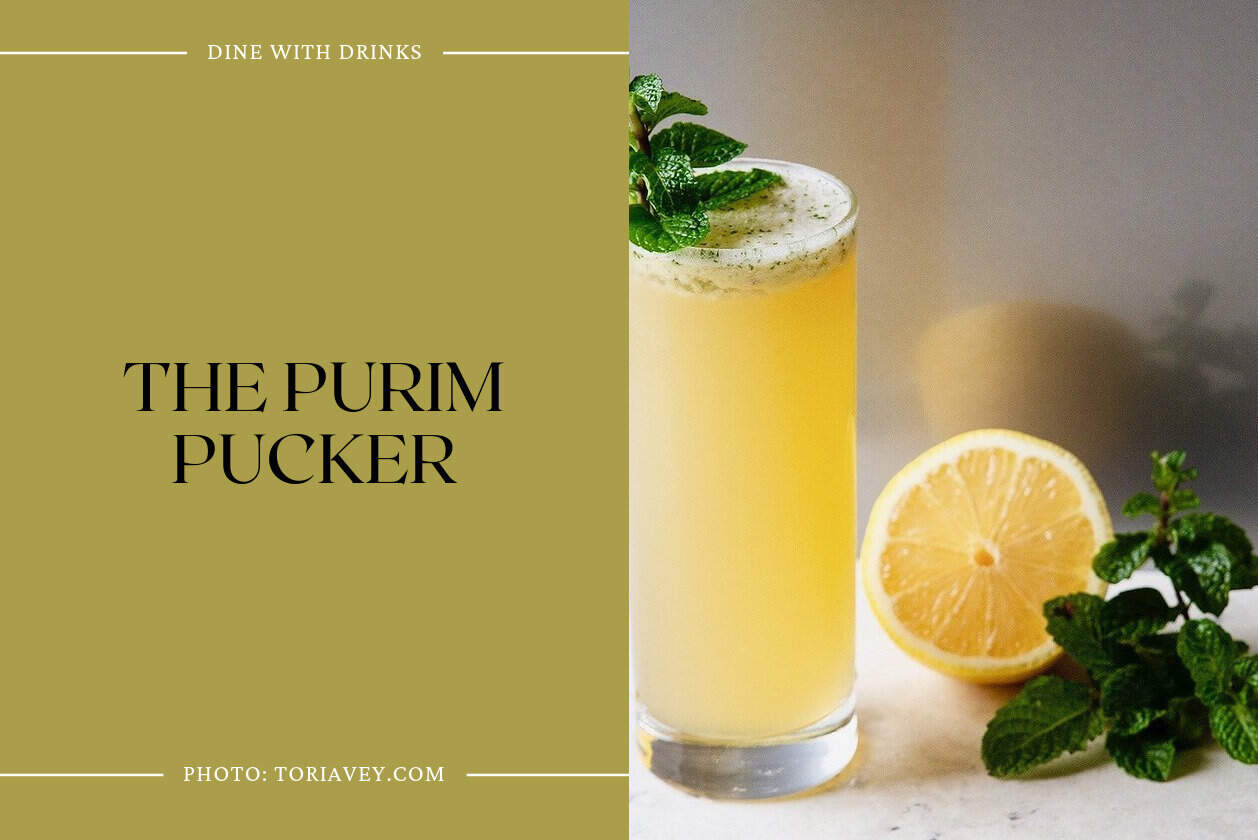 "The Purim Pucker" is a sweet and sour cocktail inspired by the unofficial national drink of Israel, limonana. This light and refreshing cocktail is perfect for a springtime Purim celebration and is made with rum for a tipsy kick.
The cocktail is a fun and festive way to celebrate the Jewish holiday of Purim, which traditionally includes alcohol as part of the celebration. The Purim Pucker is a great way to enjoy the holiday and bring a taste of Israel to your celebration. So why not give it a try and add a little bit of sweetness to your Purim celebration this year?
6. Pomegranate Martini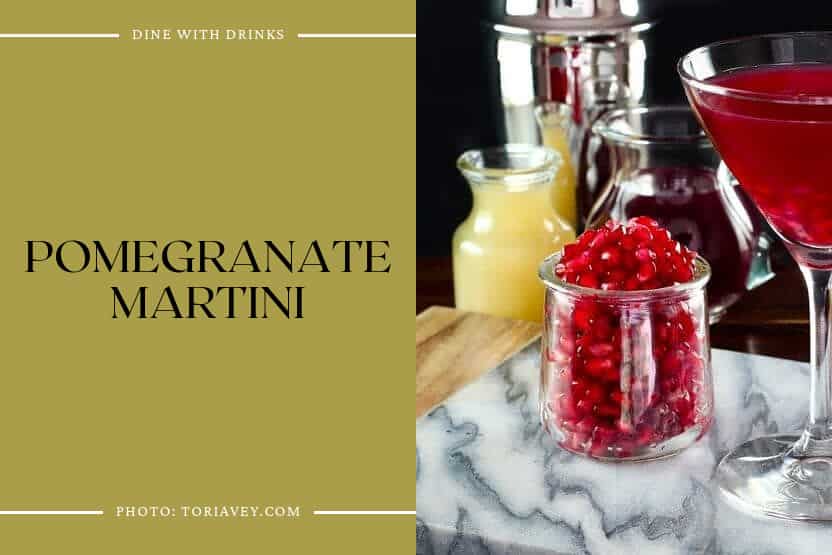 The Pomegranate Martini is a must-try cocktail for those who love a bright, crisp flavor with a gorgeous deep red color. This signature cocktail is perfect for family gatherings and holiday toasts, especially during Rosh Hashanah. The use of fresh lime juice and orange blossom water adds a subtle, balanced sweetness and lovely fragrance to the drink.
Pomegranates, a fruit mentioned several times throughout the Torah, are the star ingredient, and the pomegranate seeds at the bottom of the glass are a delectable treat. Be careful with this one, as the liquor goes down easy and you don't taste it much. For those avoiding alcohol, there's a tasty mocktail variation available. Overall, the Pomegranate Martini is a delicious and unique cocktail that's worth trying.
7. Raspberry Moscato Cocktail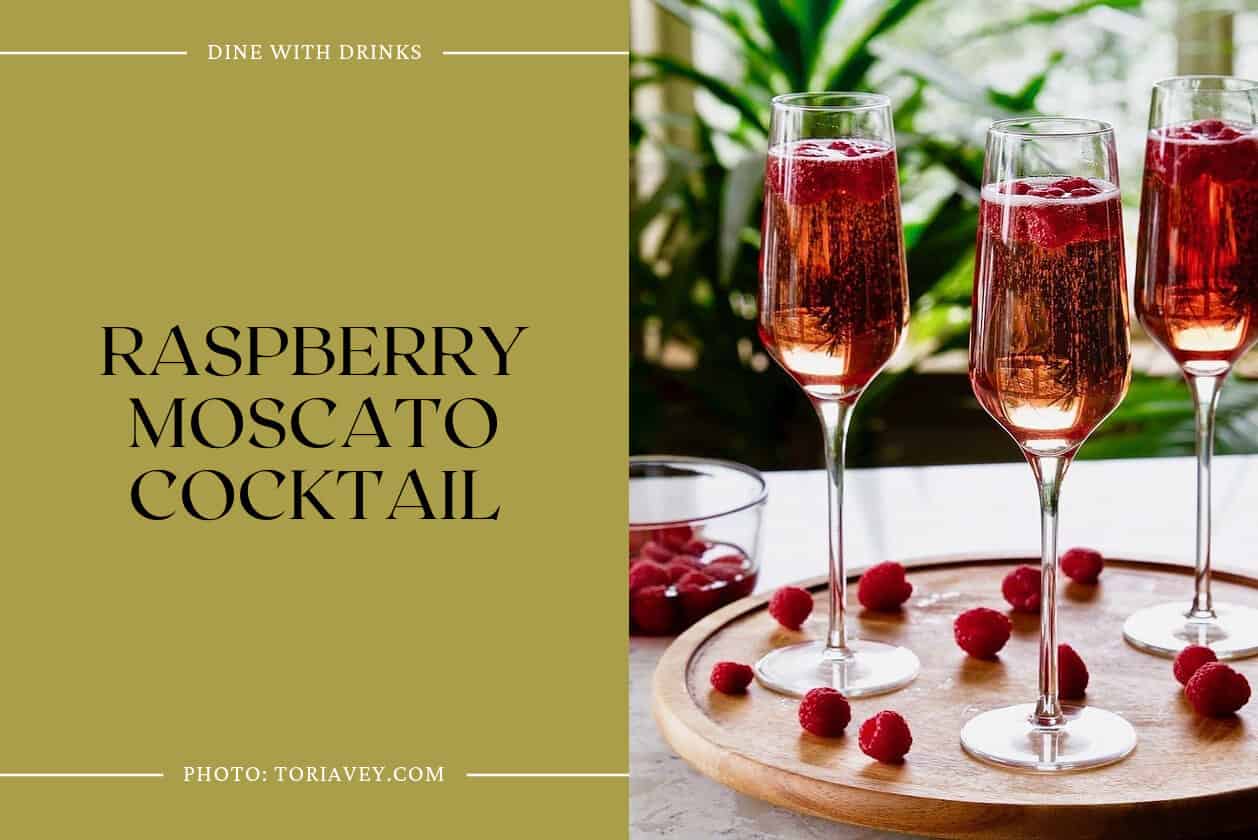 The Raspberry Moscato Cocktail is a sweet and juicy drink made with Moscato d'Asti, a sparkling white wine from Italy. It's perfect for daytime celebrations and weekend brunches. The natural sweetness of Moscato allows for a lovely cocktail without the need for a sugary simple syrup.
When paired with raspberries soaked in crème de cassis, the drink takes on a delicious flavor and a lovely reddish hue. It's like a tipsy, fruity spritzer and can easily be made kosher for any event.
8. Fig and Honey Cocktail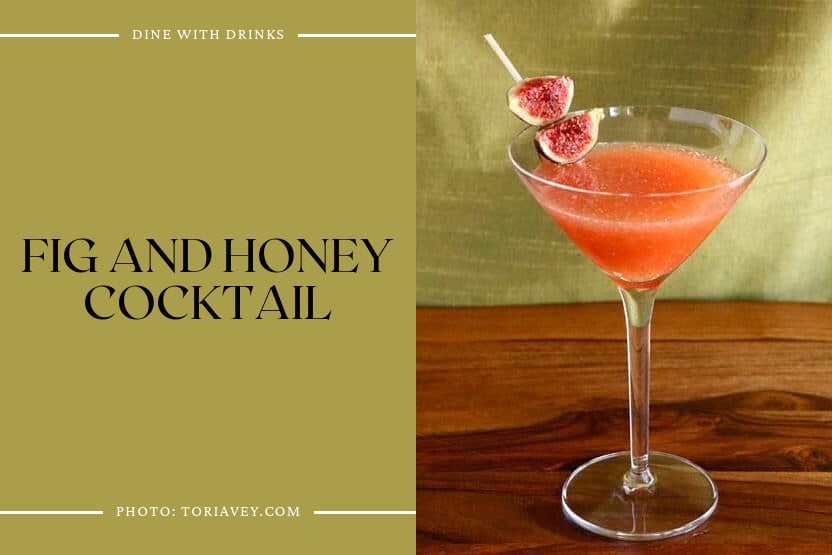 The Fig and Honey Cocktail is a delicious and naturally sweet cocktail that is perfect for any occasion. Made with ripe fig puree, honey, ginger ale, and lemon juice, this cocktail is a balanced and refreshing drink that is sure to impress. The fig seeds are suspended in the liquid, giving it a beautiful and unique appearance.
This cocktail is perfect for Rosh Hashanah, Sukkot, Labor Day, or any other special occasion. It is a great way to welcome in a sweet new year and celebrate with friends and family. If you are looking for a delicious and unique cocktail recipe, the Fig and Honey Cocktail is definitely worth trying.
9. Rosh Hashanah Sangria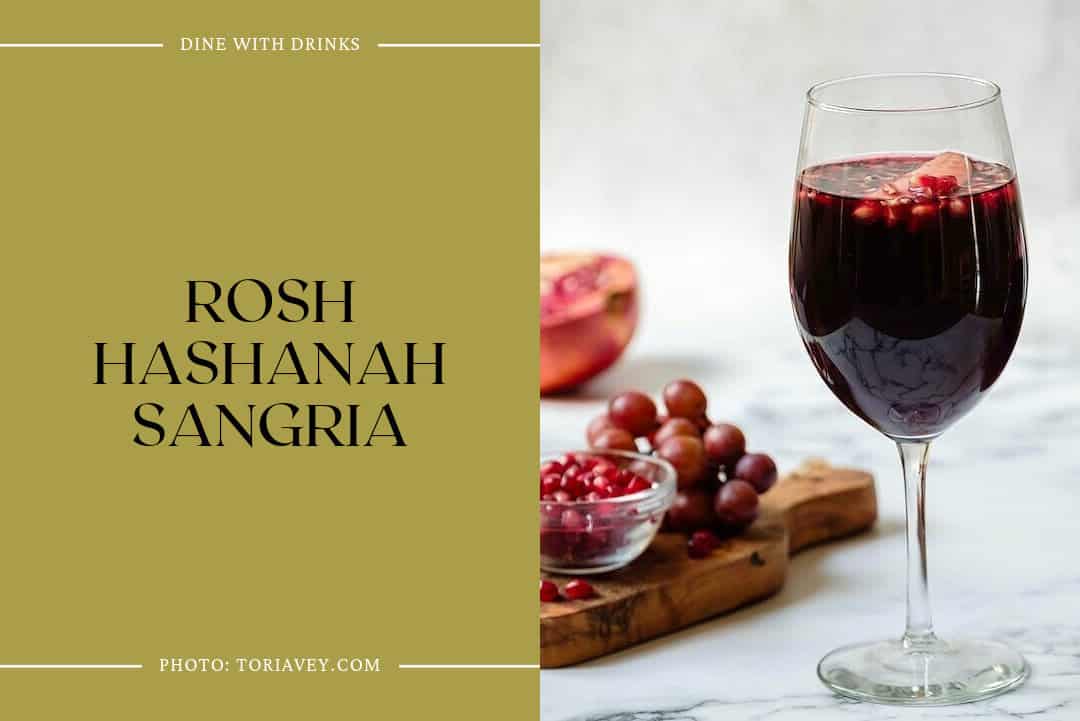 Looking for a sweet and symbolic cocktail to celebrate Rosh Hashanah? Look no further than the Rosh Hashanah Sangria. This delicious drink incorporates traditional holiday ingredients like apples, pomegranates, and grapes to create a refreshing and flavorful beverage that is perfect for toasting to a sweet new year.
The fruit soaks up the drink, and flavors develop over time, making it a perfect drink to prepare ahead of time for a holiday gathering. Whether you're keeping kosher or just looking for a tasty cocktail, the Rosh Hashanah Sangria is sure to be a hit.
10. Limonana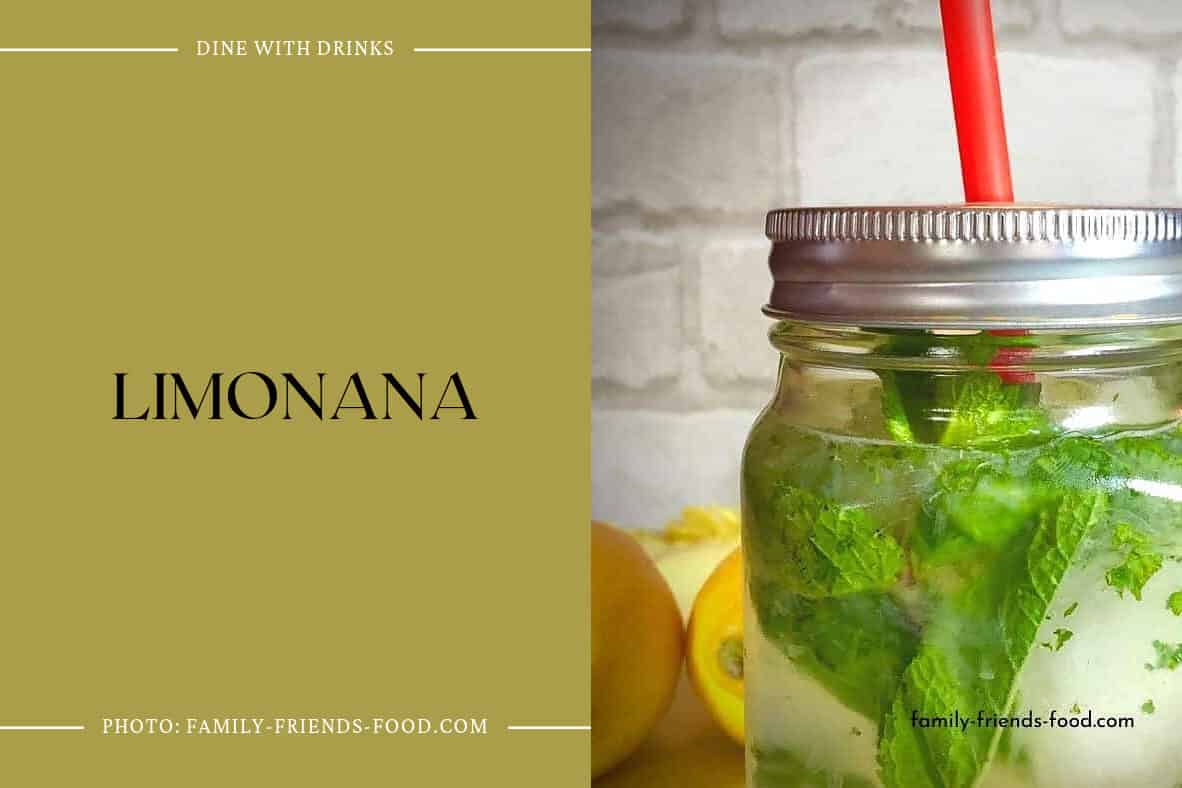 If you're looking for a refreshing and invigorating drink to cool down during hot summer days, look no further than the Limonana. This Israeli mint lemonade is a combination of homemade lemonade and fresh mint, creating a doubly cooling and thirst-quenching drink. The texture of the drink is enhanced by the lemon flesh, which bursts in your mouth with a zingy citrus flavor.
The name Limonana is derived from the Hebrew words for lemon and mint, making it a perfect representation of the drink's ingredients. To add a little kick to the drink, you can add a shot of lemon vodka or plain vodka. Limonana is a perfect drink to enjoy during a summer gathering or a relaxing afternoon on the porch.
11. Warm Pumpkin Spice Cocktail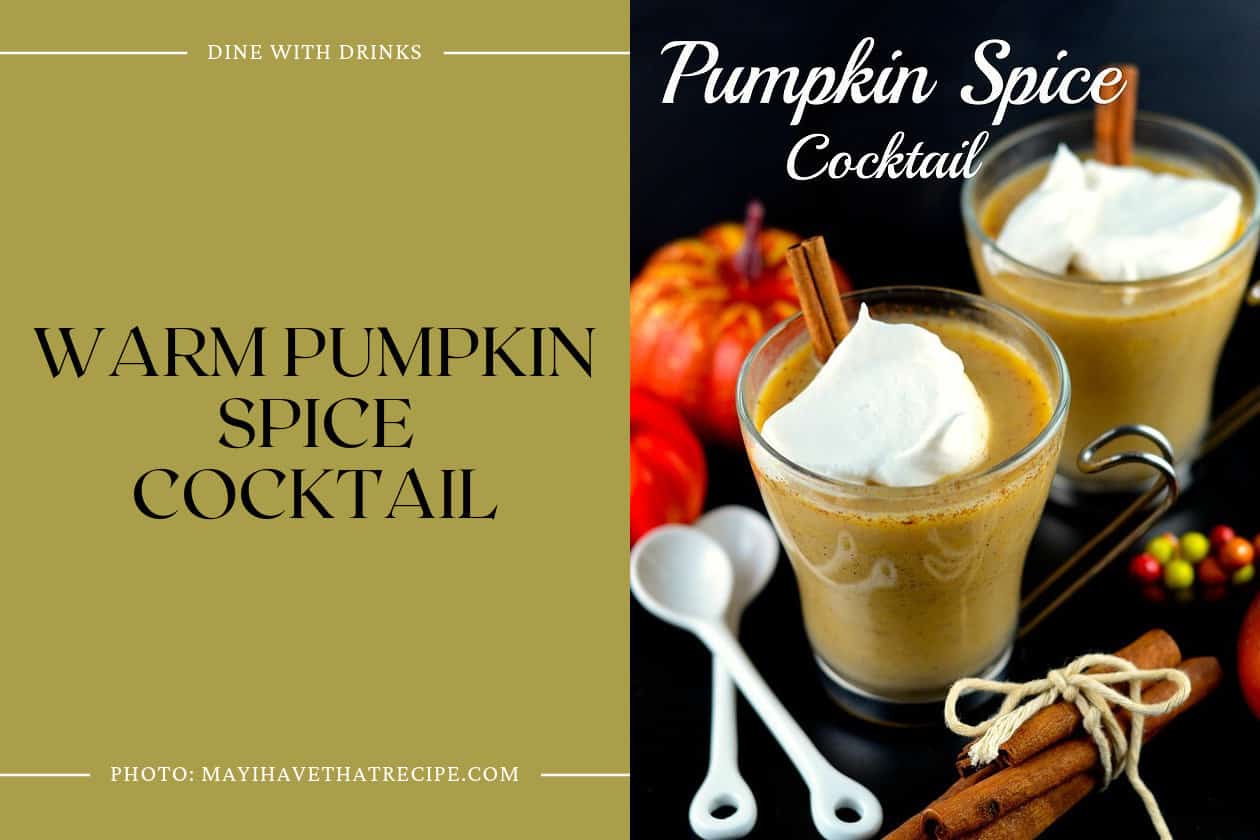 The Warm Pumpkin Spice Cocktail is a must-try for anyone who loves the taste of pumpkin pie. This vegan and gluten-free cocktail is made with real pumpkin and has a little kick that will warm you up on a chilly evening.
It's perfect for Thanksgiving or any fall gathering, and it's sure to be a crowd-pleaser. The recipe is easy to follow, and the end result is a delicious and unique cocktail that will impress your guests. If you're looking for a new twist on a classic fall flavor, give the Warm Pumpkin Spice Cocktail a try.