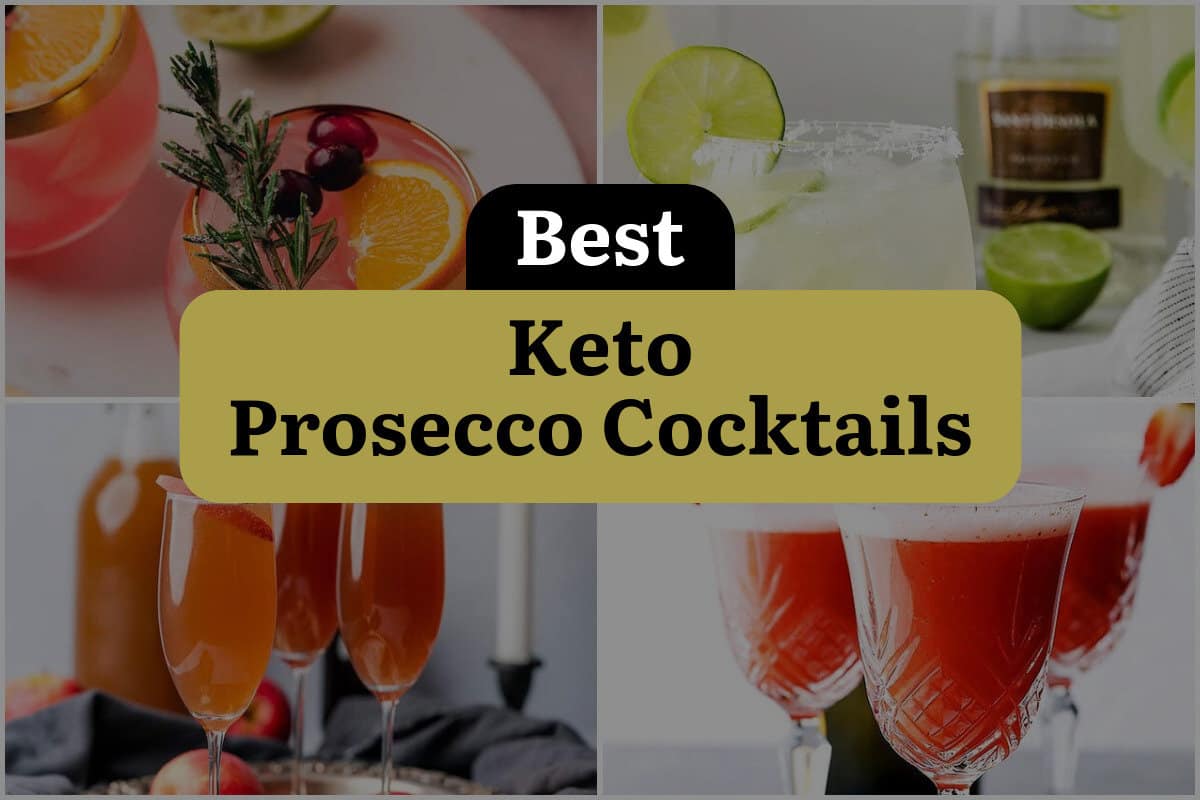 As a bartender, I have seen it all when it comes to cocktails. From classic martinis to fruity margaritas, I have mixed and served them all.
But lately, a new trend has been taking the cocktail world by storm – the keto diet.
For those who are unfamiliar, the keto diet is a low-carb, high-fat diet that has been gaining popularity in recent years. It's a diet that encourages the consumption of healthy fats and protein while limiting the intake of carbohydrates.
And while many people assume that following a keto diet means giving up alcohol altogether, that's not necessarily the case.
In fact, there are plenty of keto-friendly cocktails out there that are perfect for anyone looking to enjoy a drink while still sticking to their dietary restrictions.
And one of the best options for keto-friendly cocktails is Prosecco.
Prosecco is a light and bubbly sparkling wine that is perfect for mixing into cocktails. It's low in calories and carbs, making it an ideal choice for anyone following a keto diet.
And when mixed with the right ingredients, it can create a delicious and refreshing drink that you can enjoy guilt-free.
So, if you're looking for some delicious keto Prosecco cocktail recipes to try out, you're in luck. In this blog post, we'll be sharing some of the best recipes that are sure to be a hit at your next party or gathering.
From fruity and sweet to sour and tangy, there's a recipe for everyone. So, grab a glass of Prosecco, and let's get mixing!
1. Prosecco Margarita With Cranberry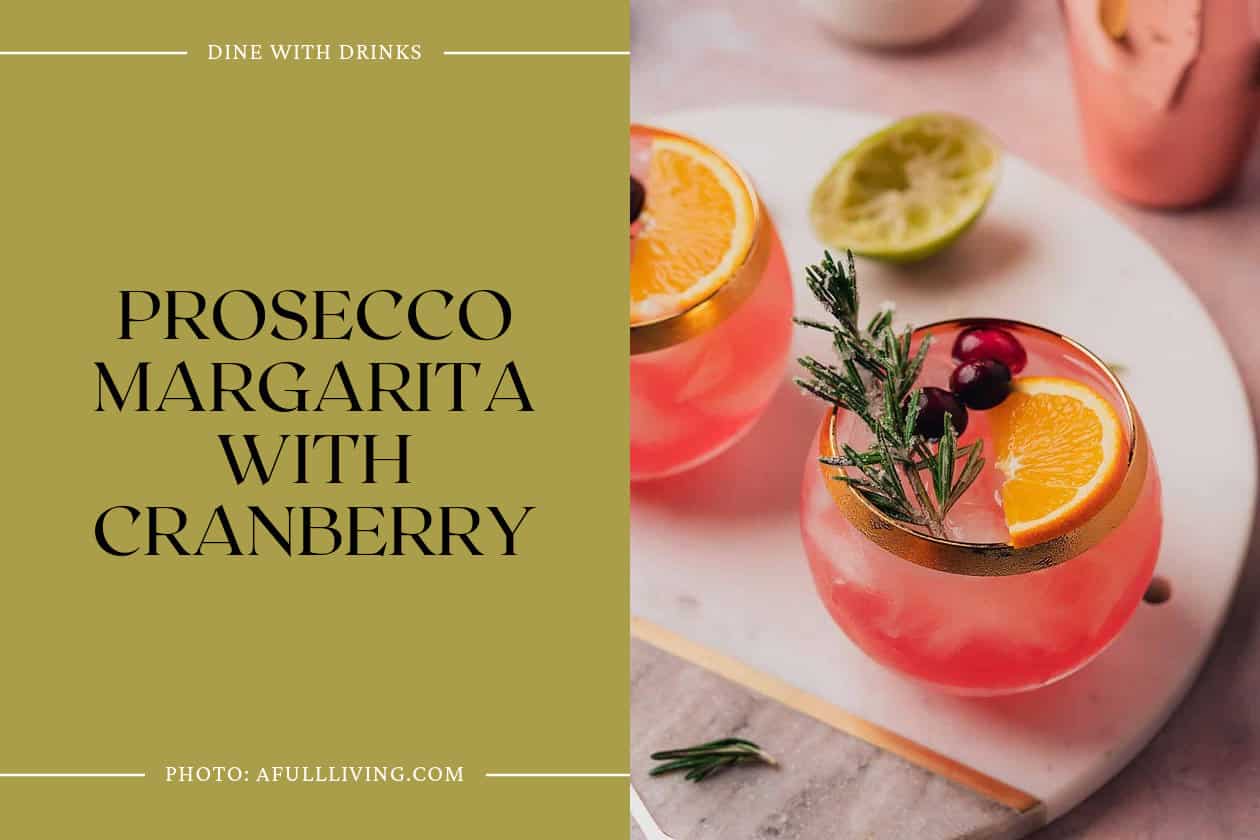 The Prosecco Margarita with Cranberry is a festive and fun cocktail that's perfect for the holiday season. It's a low-calorie and low-sugar alternative to traditional margaritas, making it an excellent choice for those on a keto diet. The cocktail features freshly squeezed lime and orange juice, sugar-free simple syrup, diet cranberry juice, tequila, and prosecco.
It's garnished with orange and lime wedges, cranberries, and sugared rosemary, making it a visually appealing drink. The combination of flavors is refreshing and tangy, with a hint of sweetness from the prosecco. This cocktail is a great way to get the party started and impress your guests with a unique and delicious drink.
2. Prosecco Margaritas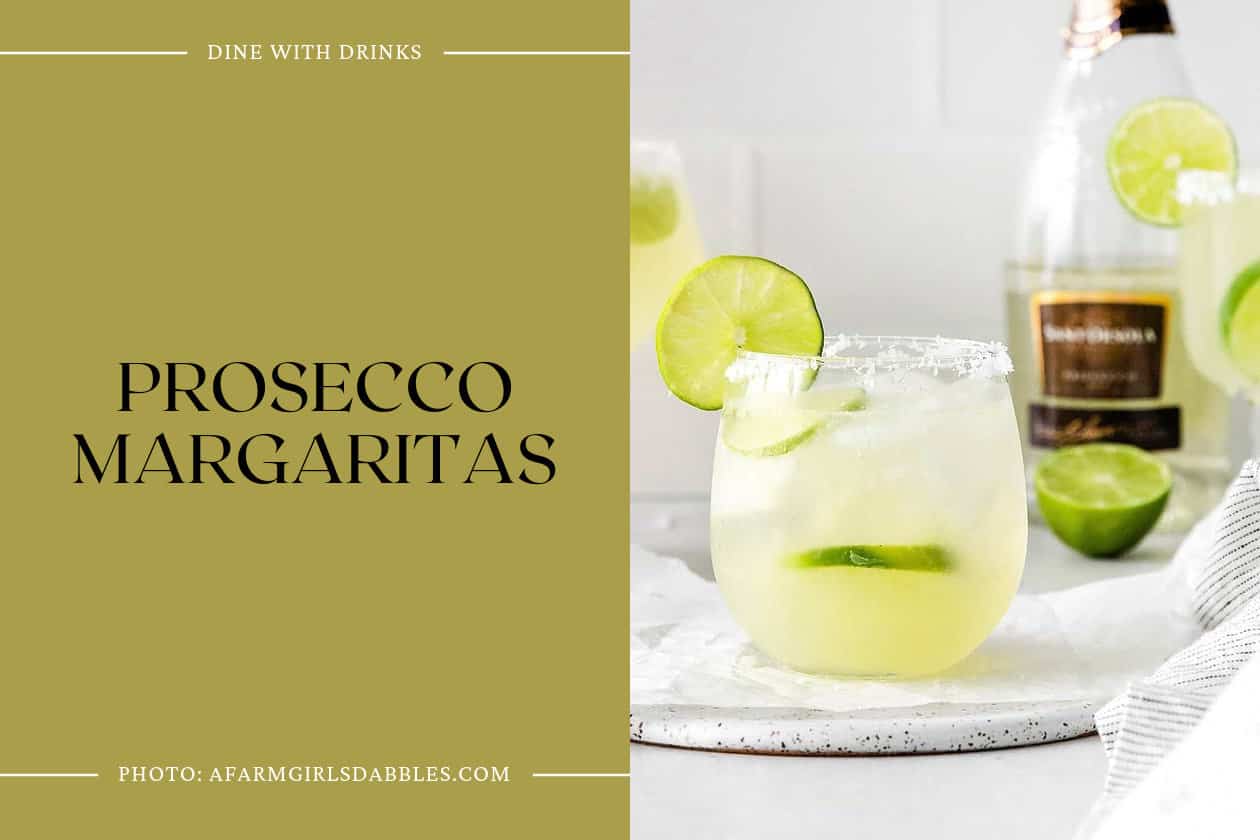 Prosecco Margaritas are a perfect combination of two classic drinks, Margaritas, and Prosecco. This sparkling cocktail is a big-batch recipe, perfect for entertaining and celebrating. The cocktail is made with just a few ingredients, very similar to a traditional margarita, but with bubbles.
The celebratory bubbles in these prosecco margaritas make them perfect for special occasions. The cocktail is crisp, refreshing, and goes down smooth and easy. It's a perfect drink to serve with delicious food. If you're a fan of champagne, you can use that instead of prosecco. Prosecco Margaritas are a must-try cocktail for anyone who loves a classic margarita with a twist.
3. Apple Cider Mimosa With Spiced Rum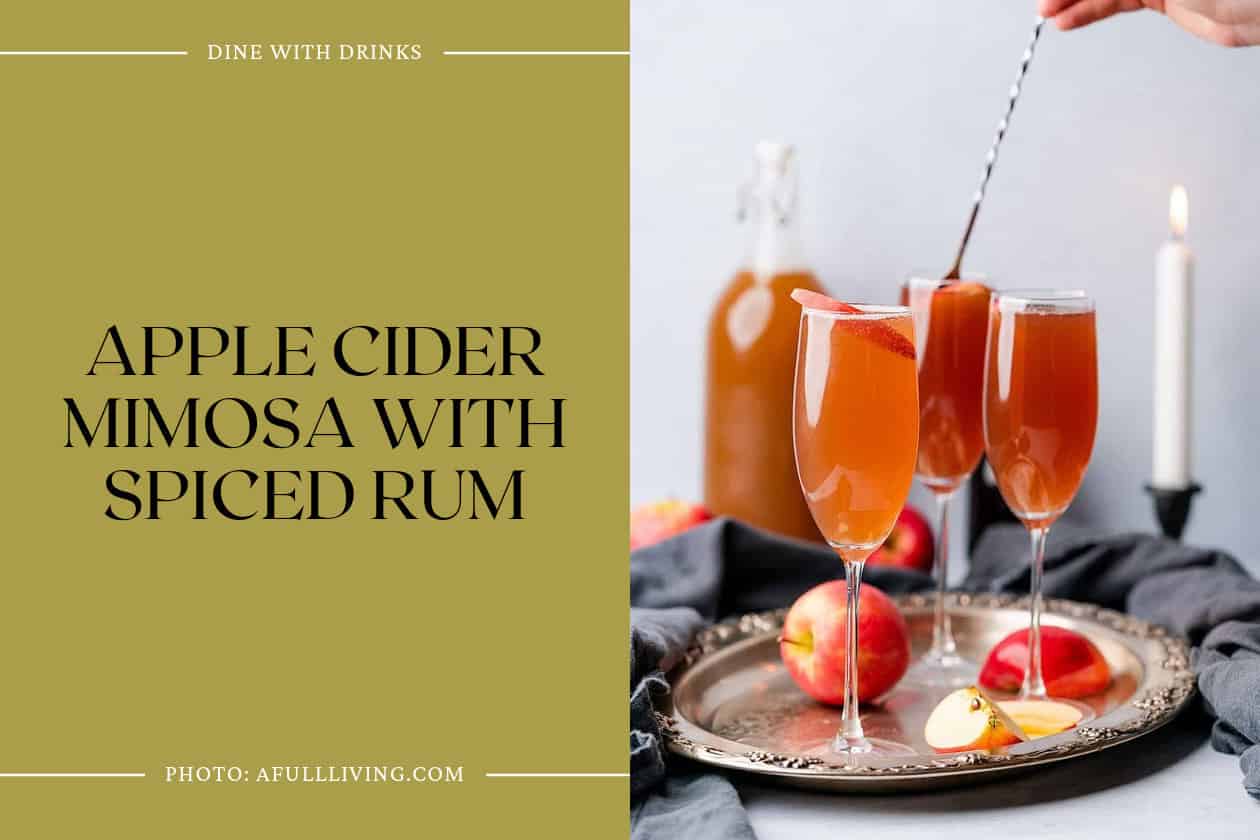 The Apple Cider Mimosa with Spiced Rum is a perfect cocktail for those who want to enjoy the flavors of autumn without worrying about their carb and sugar intake. Made with homemade low-carb sugar-free spiced apple cider and keto grenadine, this cocktail is a healthier alternative to traditional fall drinks.
The addition of spiced rum and Prosecco gives it a unique twist, making it perfect for any occasion during the fall and holiday season. The garnish of apple slice or cinnamon stick adds a touch of elegance to this already delicious cocktail. If you're looking for a keto-friendly cocktail that's both flavorful and festive, the Apple Cider Mimosa with Spiced Rum is definitely worth trying.
4. Rossini Cocktail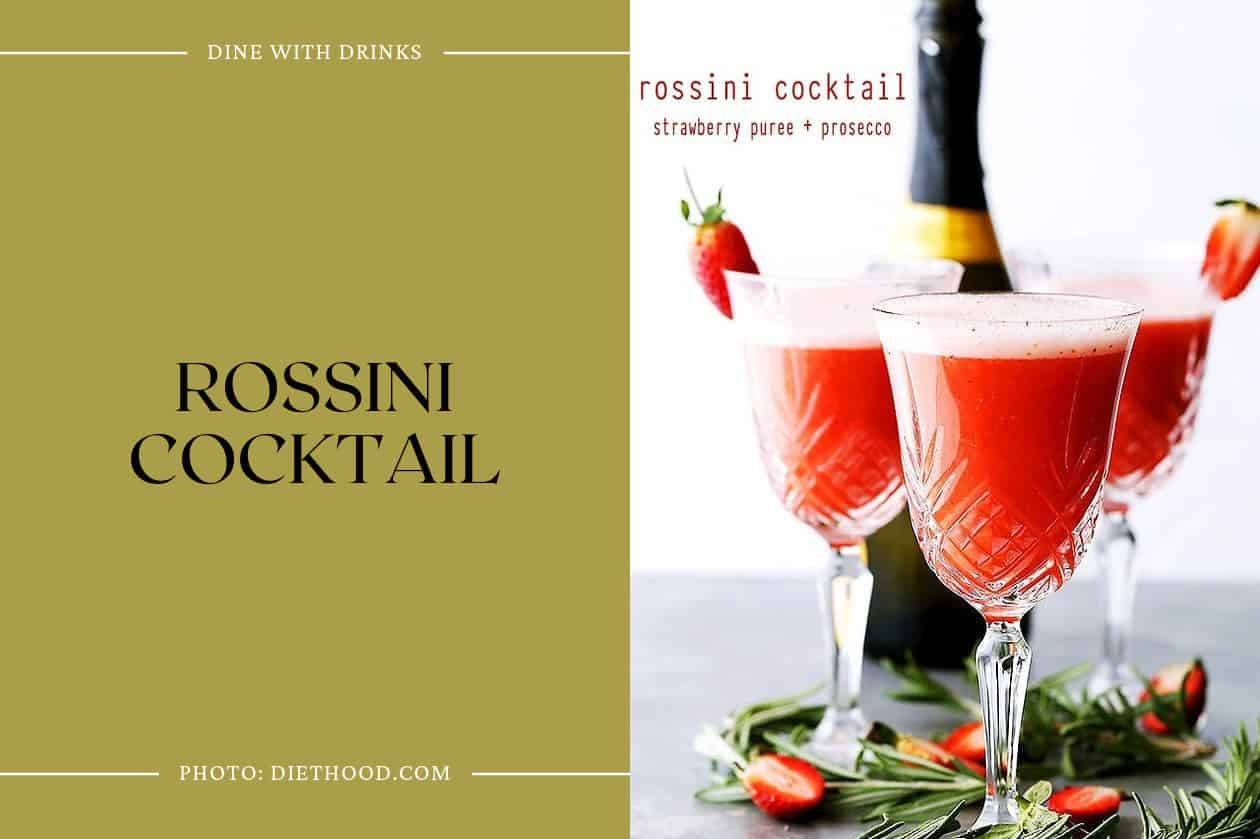 The Rossini Cocktail is a festive and delicious Prosecco-based cocktail that is perfect for any occasion, especially during the holiday season. Made with strawberry puree, this gorgeous cocktail is a beautiful ruby red color that is sure to impress your guests. It is perfect for those following a Keto diet as it is low in carbs and sugar.
The cocktail is easy to make and can be served in pretty champagne glasses, decorated with strawberries and rosemary. If you're looking for a cocktail to ring in the New Year, the Rossini Cocktail should definitely be on your list. It is a delicious and refreshing way to celebrate the start of a new year.
5. Champagne Punch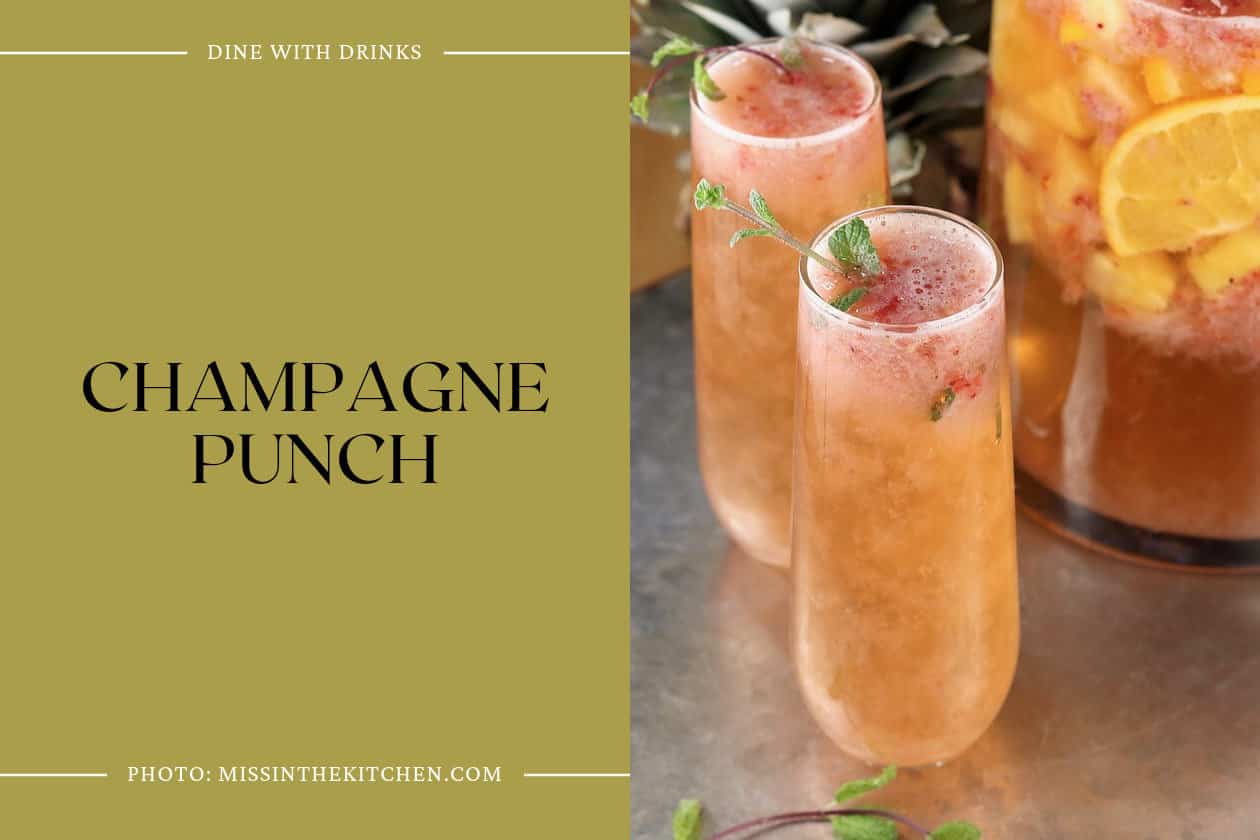 Champagne Punch is a refreshing and delicious cocktail that is perfect for any celebration or party. It is a combination of sparkling wine, pineapple, strawberry, and orange flavors that create a burst of fruity goodness with every sip. This cocktail is easy to make and can be served in stemless champagne flutes or stemless wine glasses.
The fresh fruit gives it amazing layers of flavor, making it a crowd-pleaser at any event. It is also a great make-ahead large batch cocktail, which makes it perfect for hosting parties. If you are looking for a cocktail that is both delicious and easy to make, then Champagne Punch is definitely worth a try.
6. Mimosa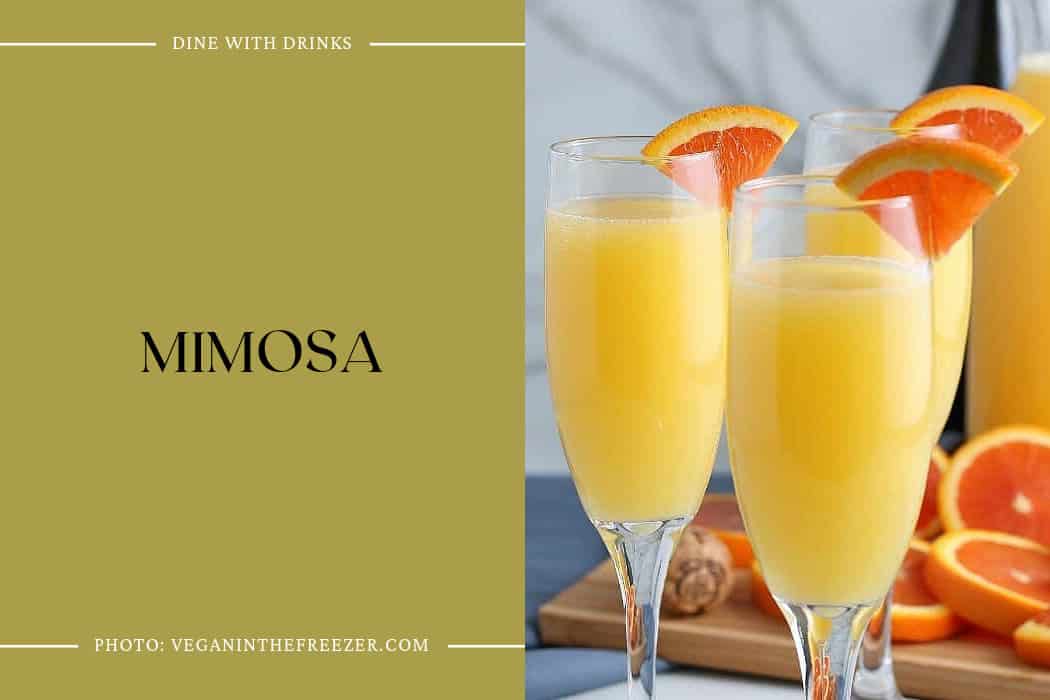 Mimosa is a classic cocktail that combines sparkling wine with orange juice. It's a refreshing and versatile drink that can be customized with different juices and liqueurs.
For those following a Keto diet, it can be made using Keto-friendly Prosecco and sugar-free orange juice. Its bright yellow color and refreshing taste make it a perfect drink for any occasion. Give Mimosa a try and enjoy the classic taste of sparkling wine and orange juice.
7. Peach Bellini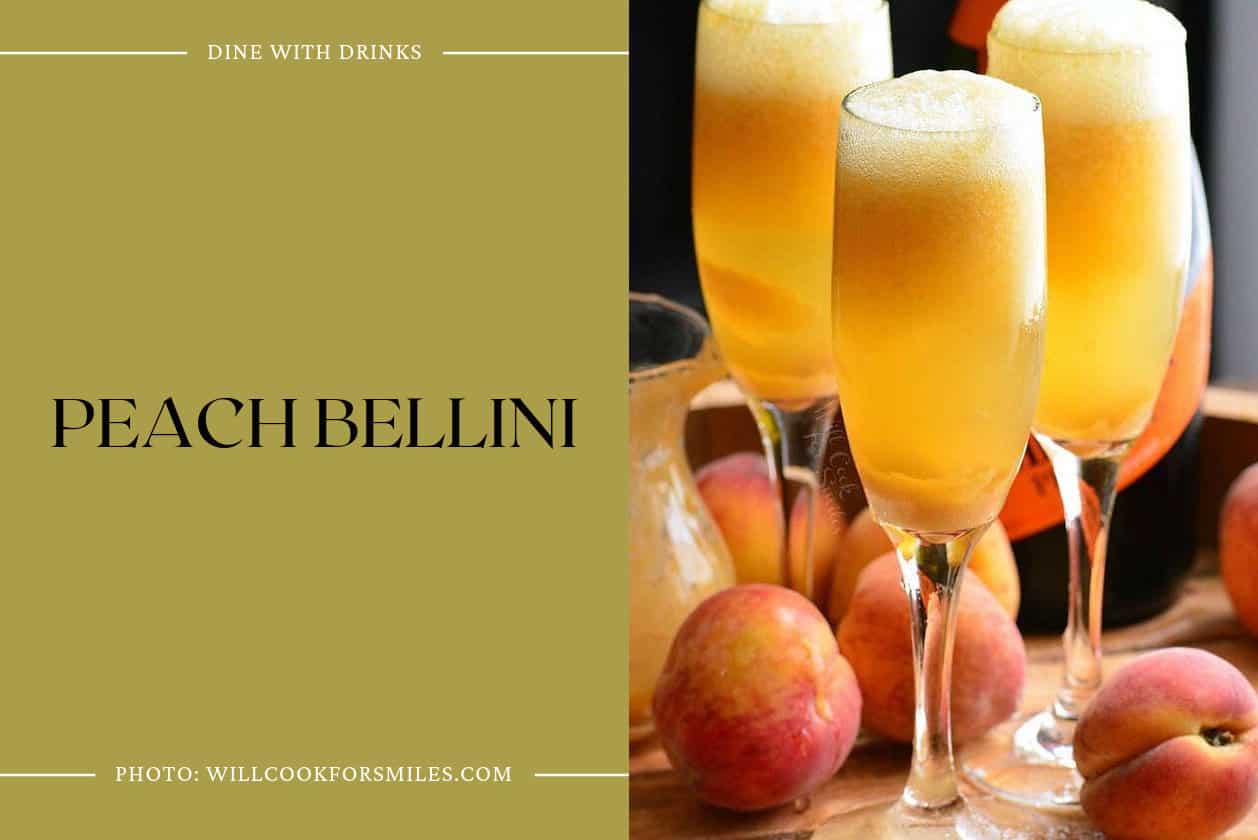 The Peach Bellini is a refreshing and easy-to-make cocktail that is perfect for brunches, baby showers, or just a hot summer day.
This cocktail originated in Venice, Italy, and is made with fresh peach puree and Prosecco. The addition of honey gives it a touch of sweetness, making it a delicious and refreshing drink.
For those following a Keto diet, this cocktail is a great option as it is low in carbs and sugar.
The use of fresh ingredients also makes it a healthier alternative to other cocktails.
Overall, the Peach Bellini is a must-try cocktail for anyone looking for a refreshing and easy-to-make drink.
Its simplicity and delicious taste make it a perfect addition to any summer gathering or brunch.