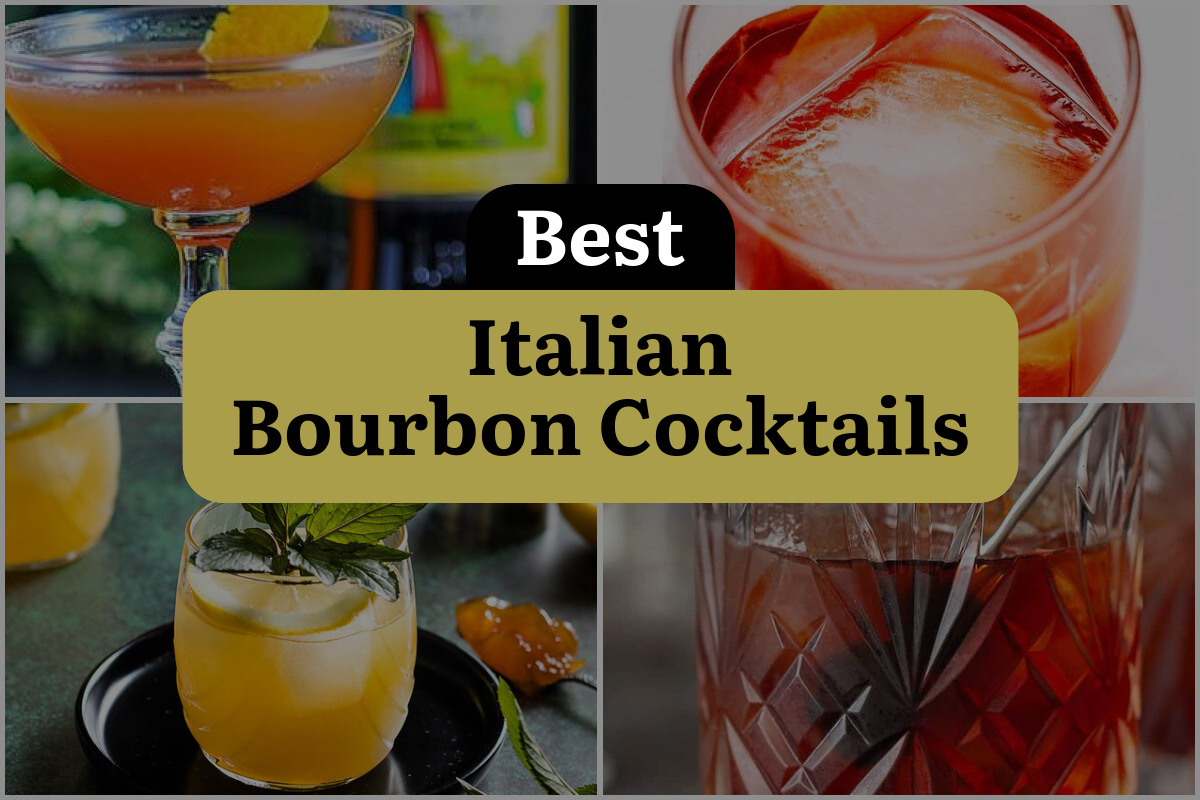 Italy is known for its rich history, culture, and of course, its delicious cuisine. But did you know that Italy also has a deep-rooted love for bourbon? Yes, you read that right.
Bourbon, the quintessential American spirit, has found a place in the hearts of many Italians. And what's more, they have found a way to infuse their own unique flavors and ingredients to create some of the most mouth-watering cocktails you'll ever taste.
Italian bartenders have taken their love for bourbon and combined it with their passion for crafting cocktails that are both delicious and visually stunning.
They have taken classic bourbon cocktails and given them an Italian twist, creating new and exciting drinks that are sure to impress even the most discerning drinkers.
Whether you're a bourbon aficionado or just looking to try something new, Italian bourbon cocktails are a must-try. From the sweet and fruity to the bold and spicy, there is a cocktail for every palate.
So, sit back, relax, and let me take you on a journey through the best Italian bourbon cocktail recipes that are sure to tantalize your taste buds.
1. The Lucky Lucano Cocktail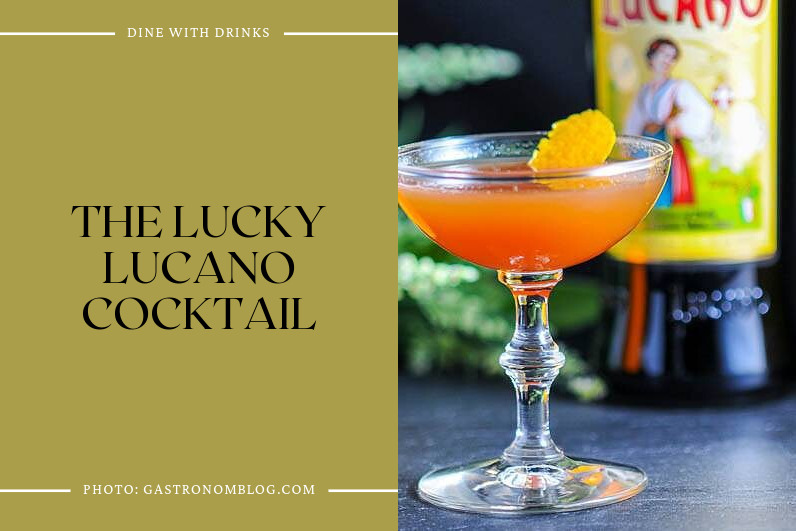 "The Lucky Lucano Cocktail" is a unique Italian Amaro Cocktail that combines the rich flavors of Amaro Lucano, a robust bourbon, and the juice of a ripe plum. The cocktail is full of warm spice and slightly bitter flavors that are balanced out by the sweetness of the plum and caramel notes of the bourbon.
A dash of fresh squeezed lemon adds a bright note that pulls the delicate citrus flavors that are a hallmark of Amaro Lucano. The Lucky Lucano is a bold and boozy cocktail that is perfect for fans of classic old fashioned cocktails. If you're looking for a unique Italian-inspired bourbon cocktail, the Lucky Lucano is definitely worth trying.
2. Boulevardier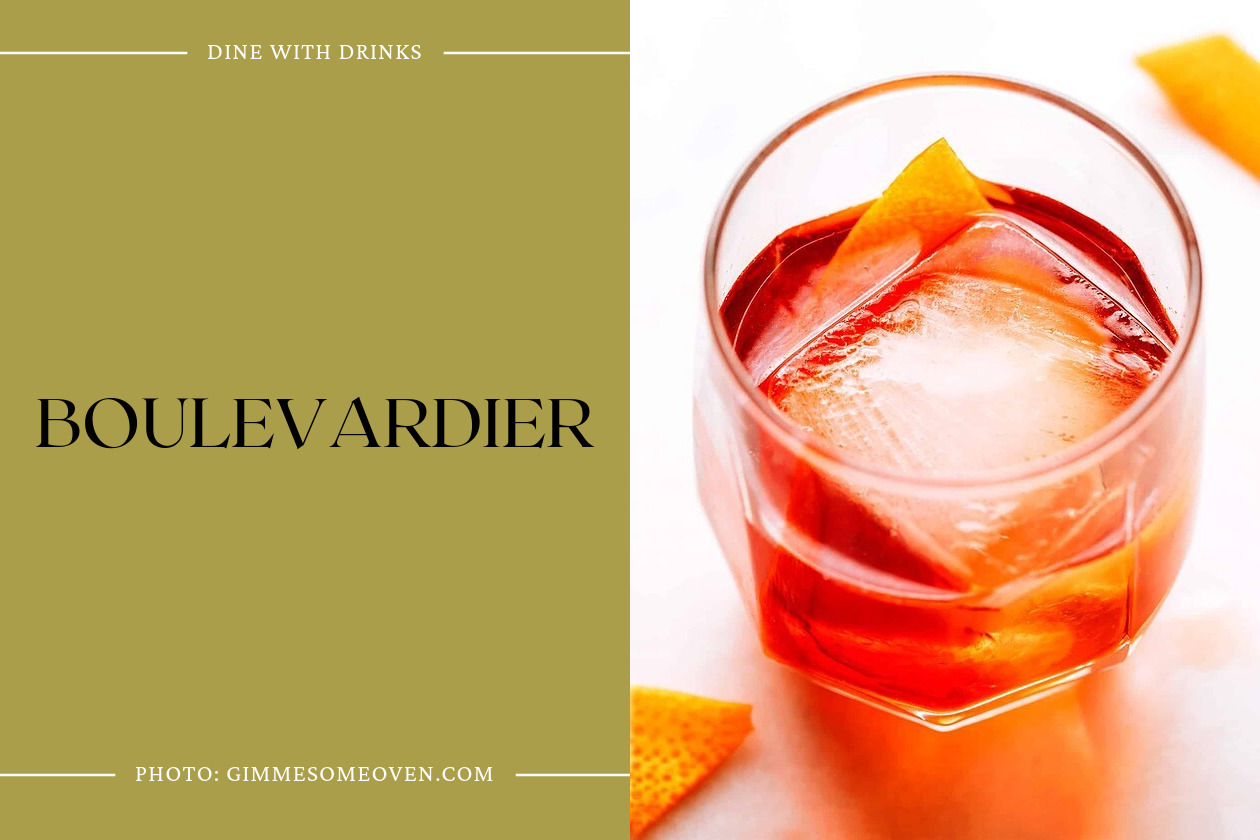 The Boulevardier is a classic Italian Bourbon Cocktail that has been gaining popularity in recent years. Made with Campari, bourbon, and sweet vermouth, this cocktail is a perfect balance of bitter and sweet flavors. It's a great sipper to warm you up during the winter months, and the vibrant red color with a twist of orange is simply stunning.
The best thing about the Boulevardier is that it's incredibly easy to mix up in just a few minutes, making it a great option for easy entertaining. Whether you prefer bourbon or spicier rye whiskey, this cocktail is a must-try for any bourbon lover. So, grab a bottle of Campari and get ready to indulge in the rich, oaky, and caramel-y flavors of the Boulevardier.
3. Bourbon Limoncello Cocktail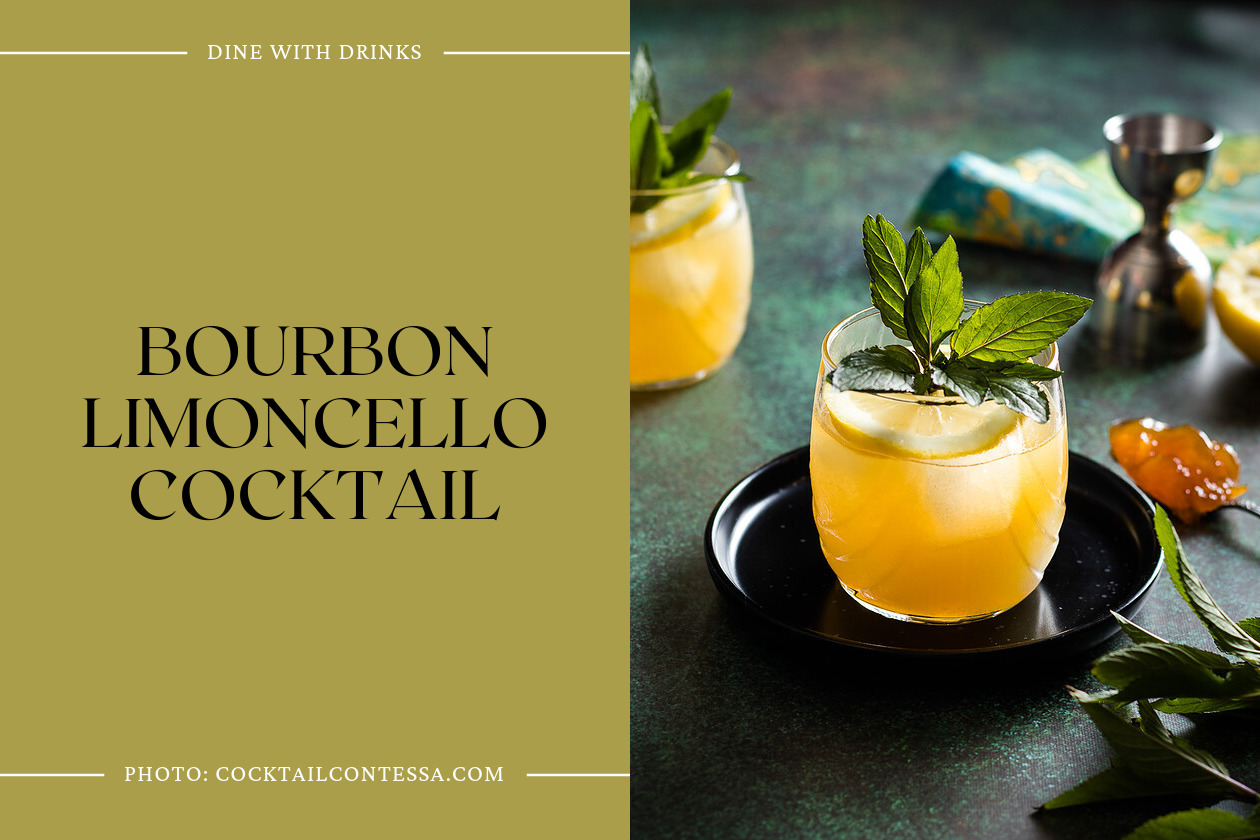 Looking for a refreshing and easy-to-make Italian bourbon cocktail? Look no further than the Bourbon Limoncello Cocktail. This cocktail combines the depth and complexity of bourbon with the sweet and tangy flavors of limoncello, fresh lemon juice, and peach preserves. The addition of Black Lemon bitters and Orleans Bitters from Scrappy's Bitters adds a perfect balance of bitterness to the sweetness of the cocktail.
Fresh herbs like mint, basil, rosemary, lavender, and sage can be added to the shaker and used for garnish. Variations on the cocktail can be made by swapping out the bourbon for rye whiskey or changing the fruit flavor of the limoncello to arancello or mirincello. This cocktail is perfect for summer sipping and is sure to impress your guests.
4. Amaro Averna Cocktail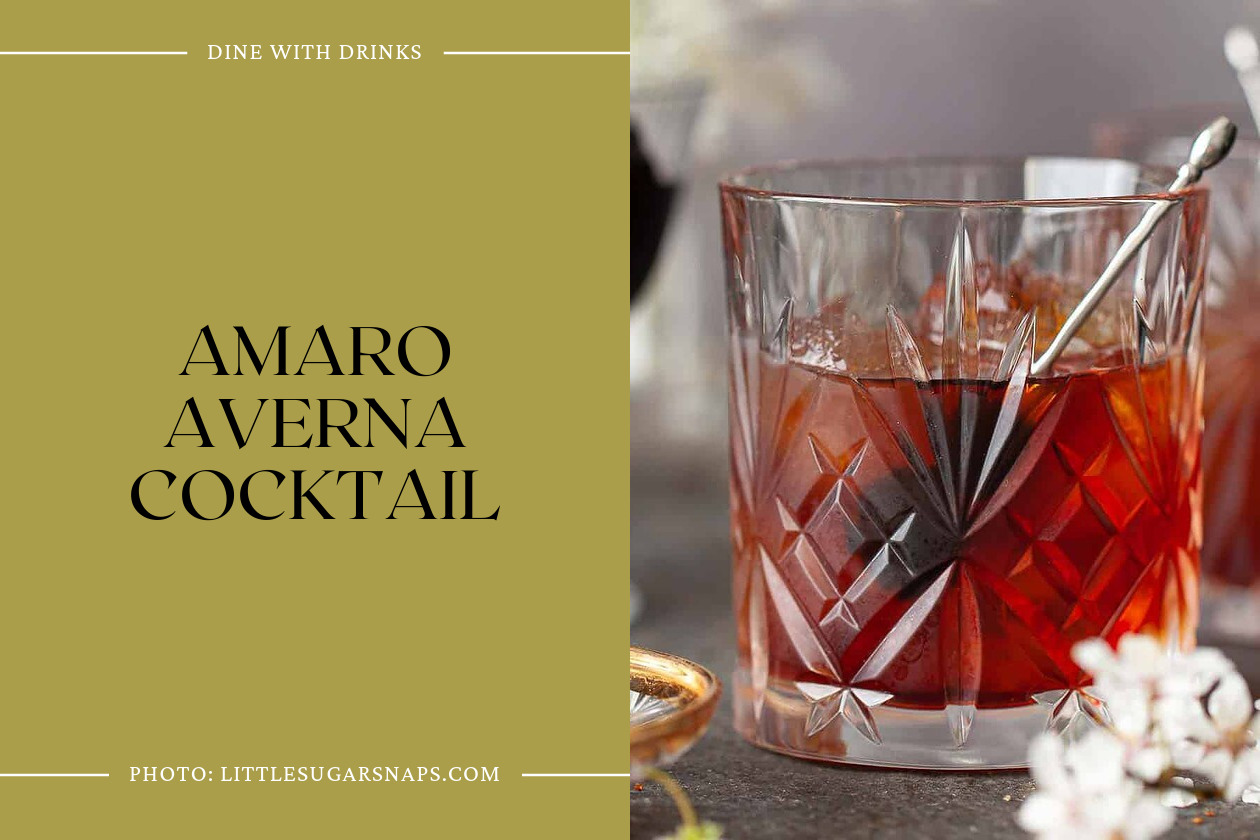 The Amaro Averna Cocktail is a must-try for anyone who loves Italian bitters and bourbon. This cocktail combines the rich flavors of Sicilian Averna liqueur with the mellowness of bourbon, resulting in a bitter-sweet yet comforting drink.
The subtle hints of chocolate, cherries, and orange add complexity to the cocktail, making it a well-balanced and enjoyable drink to linger over. A twist of orange peel or some cocktail cherries make for a perfect garnish. If you're a fan of Italian bitters, this cocktail should definitely be on your list to try.
5. Disaronno Sour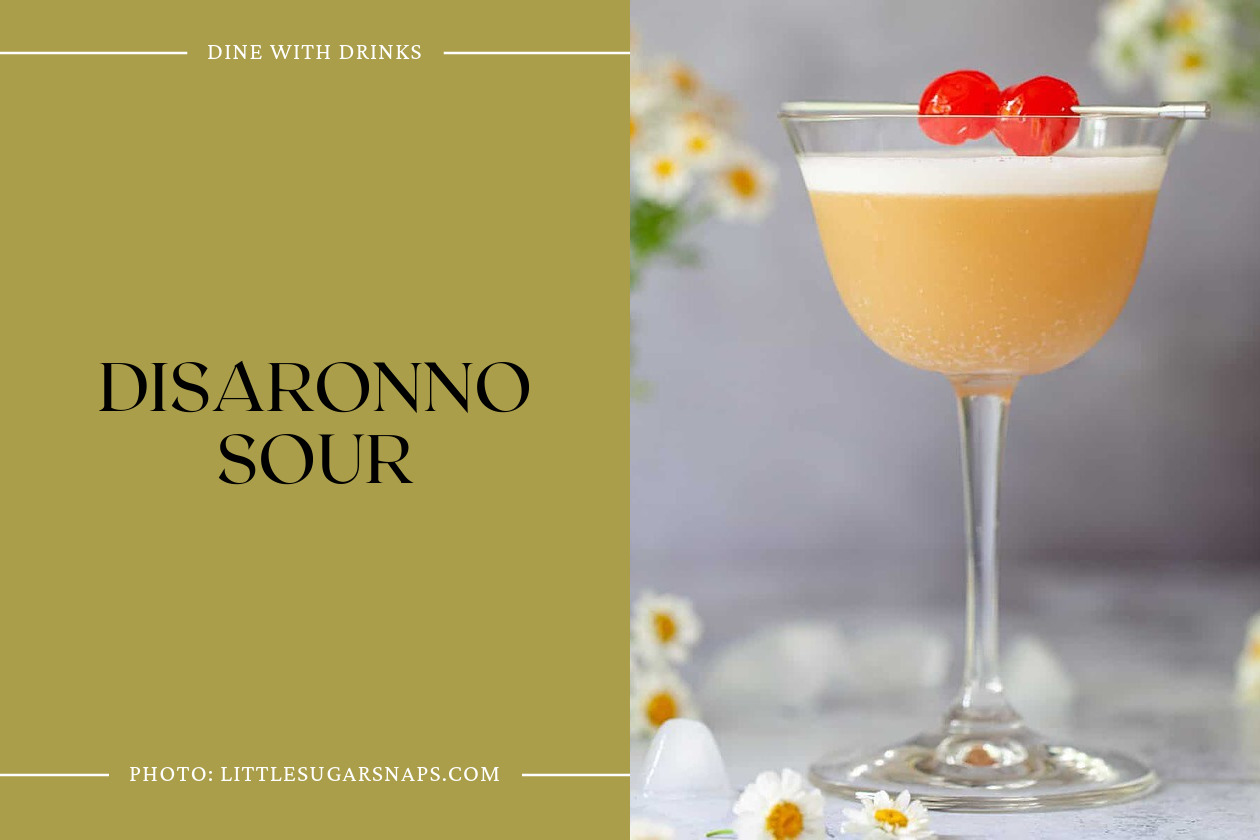 The Disaronno Sour is a classic Italian cocktail that combines the sweet and nutty flavors of Amaretto liqueur with the robust taste of bourbon and a hint of fresh lemon juice. This well-balanced libation is a perfect example of how quality ingredients can elevate a simple cocktail to new heights.
While the Disaronno Sour has often been criticized for being overly sweetened, this recipe strikes a perfect balance between sweet and sour, making it a delightful drink for any occasion. Whether you prefer the classic version or the one with bourbon, both recipes are worth trying to see which one you prefer. If you're a fan of sours cocktails, the Disaronno Sour is a must-try.
6. Black Manhattan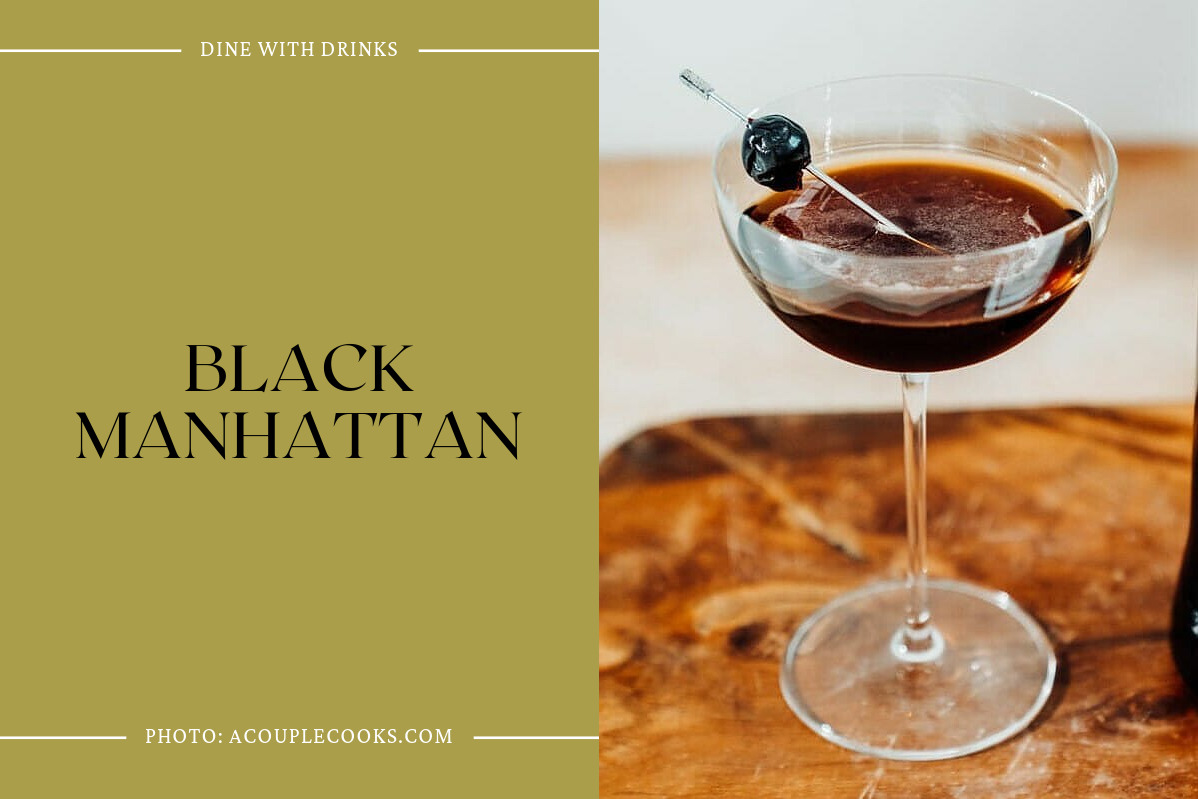 The Black Manhattan is a modern twist on a classic cocktail that is sure to impress any whiskey lover. This Italian Bourbon Cocktail swaps out sweet vermouth for an Italian amaro called Averna, which gives it a unique caramel and chocolate finish. The addition of Angostura and orange bitters adds even more complexity to the drink.
The garnish of a Luxardo cherry, with its complex fruity and nutty flavor, is the perfect finishing touch. The Black Manhattan is a sophisticated and complex cocktail that is perfect for sipping on a special occasion or impressing guests at a dinner party. If you're a fan of the classic Manhattan, you'll love this funky spin on the recipe.
7. The Italian American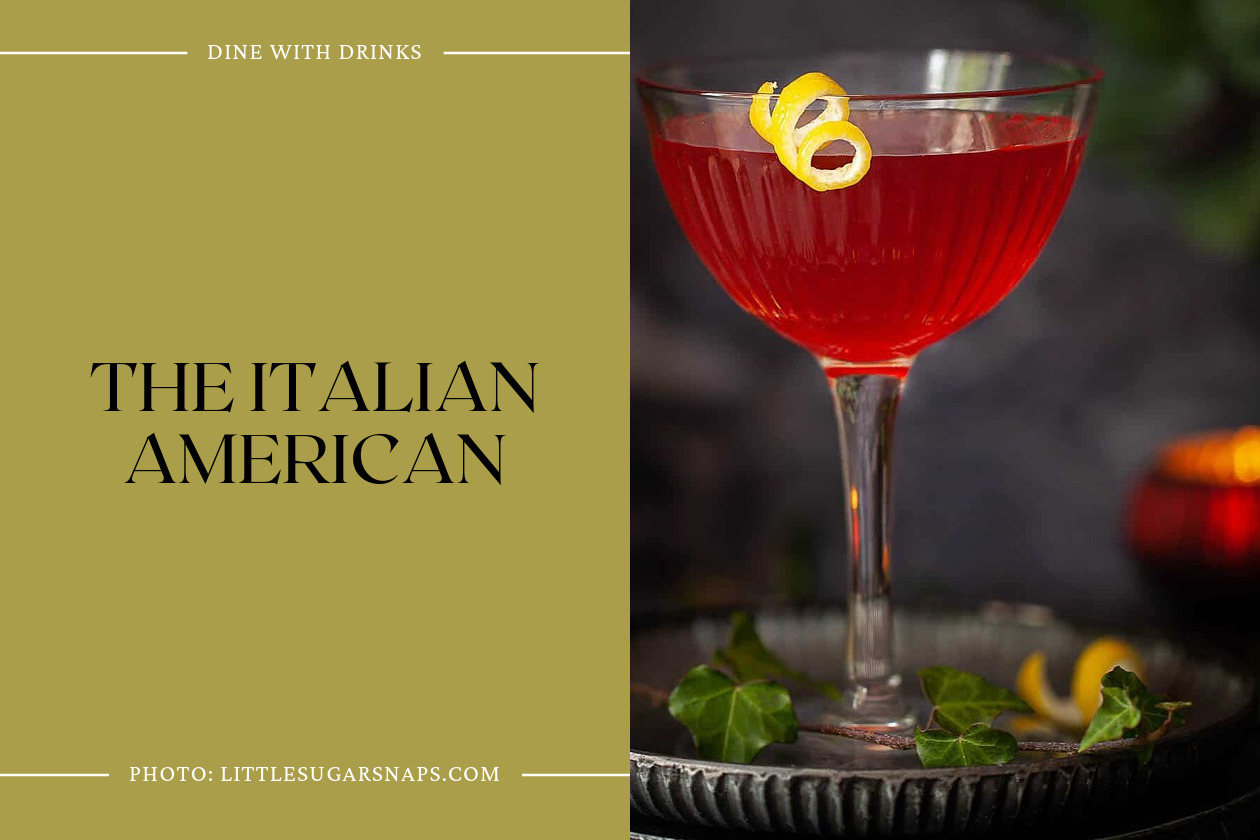 "The Italian American" is a unique and flavorful Amaro Montenegro cocktail that combines the boldness of American bourbon with the bitterness of two classic Italian liqueurs, Amaro Montenegro and Campari. The addition of a splash of maple syrup and lemon juice balances out the bitterness, resulting in a smooth and mellow libation with a slightly bitter aftertaste.
Amaro Montenegro liqueur, with its complex balance of floral, herb, spice, and citrus notes, is the star ingredient that tames and tempers the bourbon in a way that Campari alone cannot. The cocktail is perfect for those who enjoy a bold and complex drink with a touch of sweetness. If you're looking to try something new and exciting, "The Italian American" is definitely worth a try.
8. Paper Plane Cocktail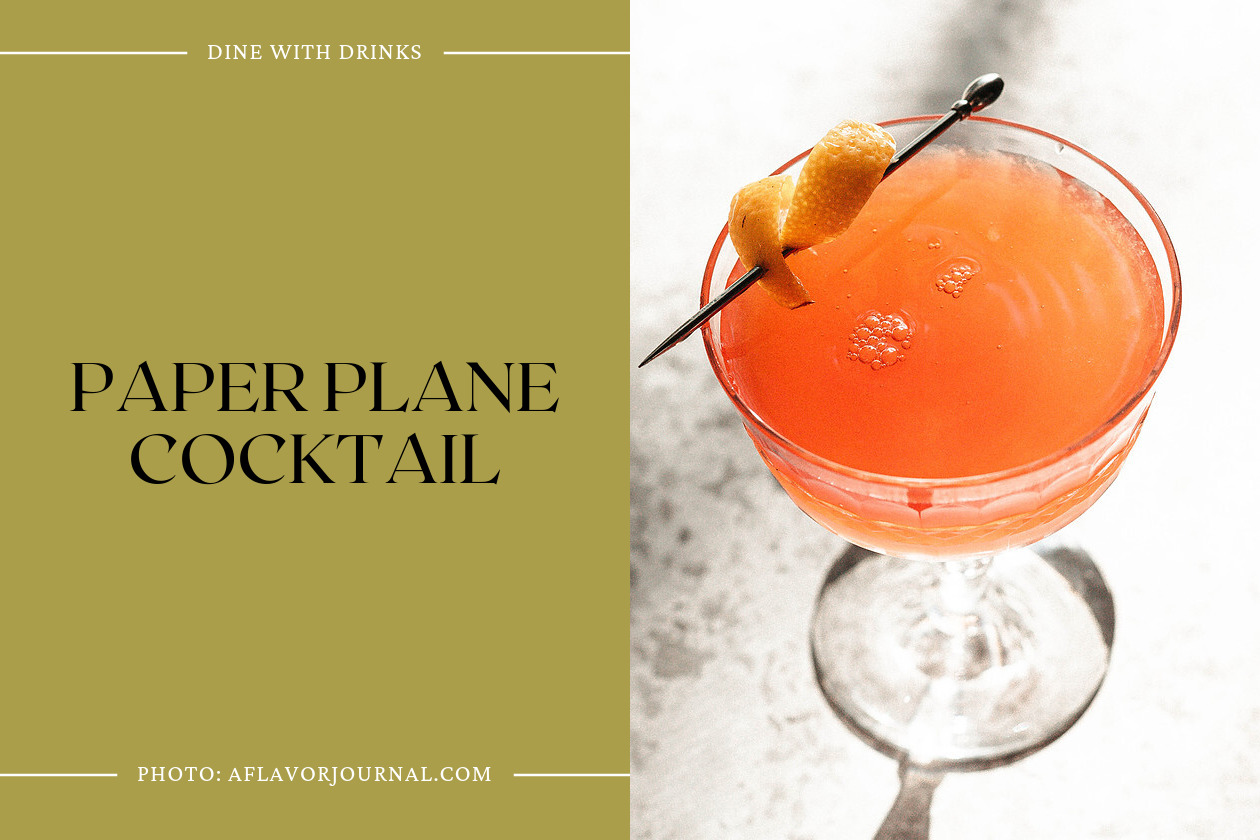 The Paper Plane Cocktail is a modern and complex Italian Bourbon Cocktail that is a must-try for cocktail lovers. Developed by NYC bartender Sam Ross in 2008, this cocktail is a twist on a prohibition-era classic, The Last Word. The combination of bourbon, Aperol, Amaro Nonino, and freshly squeezed lemon juice creates a beautifully balanced drink that is boozy, a little bitter, and a touch sour.
The Amaro Nonino, a specific type of Italian liqueur, adds a unique bittersweet flavor with caramel, citrus, and herbal notes. While it may be dangerous due to its high alcohol content, it is definitely worth trying. If you're looking for an interesting, complex, and deliciously boozy drink, the Paper Plane Cocktail is a perfect choice.
9. Sidecar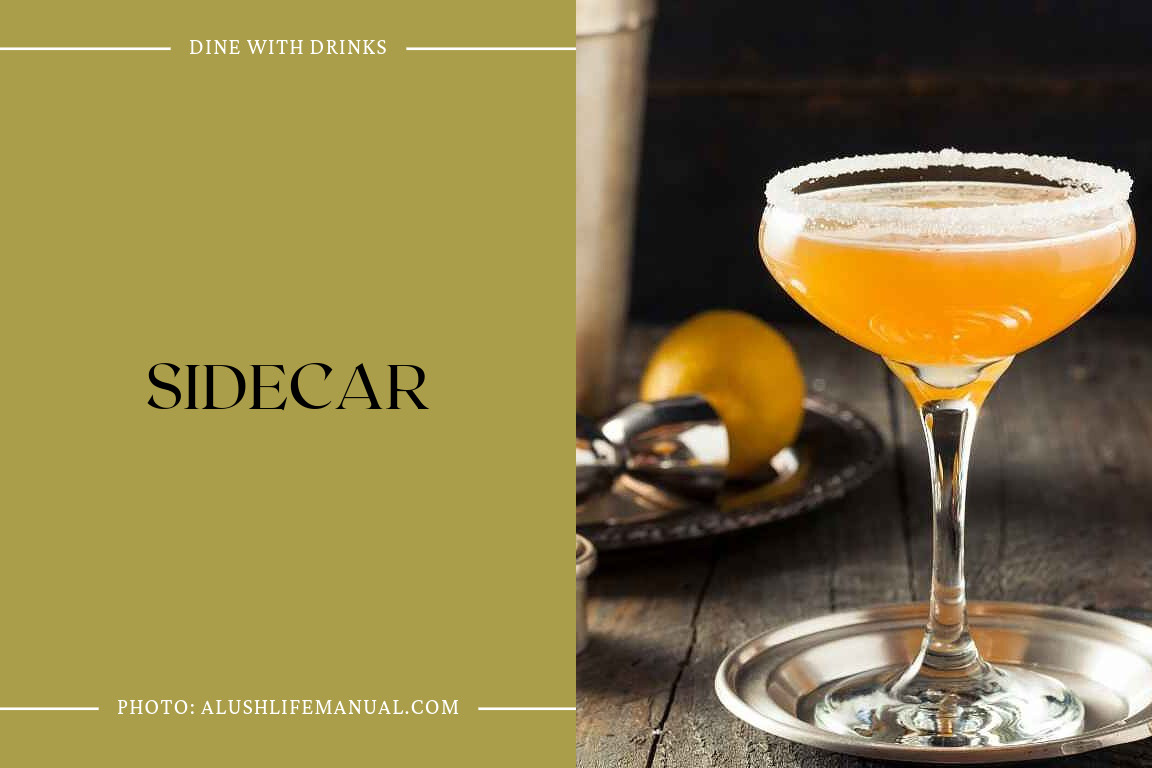 The Sidecar is a classic cocktail with a mysterious origin, believed to have been invented in France or England pre-World War I. This three-ingredient cocktail is made with cognac, Cointreau, and fresh lemon juice, with varying opinions on the ratio of each ingredient.
The Sidecar has remained a beloved cocktail for almost a century and is still being ordered today. With its smooth and citrusy flavor, the Sidecar is a must-try for any bourbon lover looking for a classic and timeless cocktail.