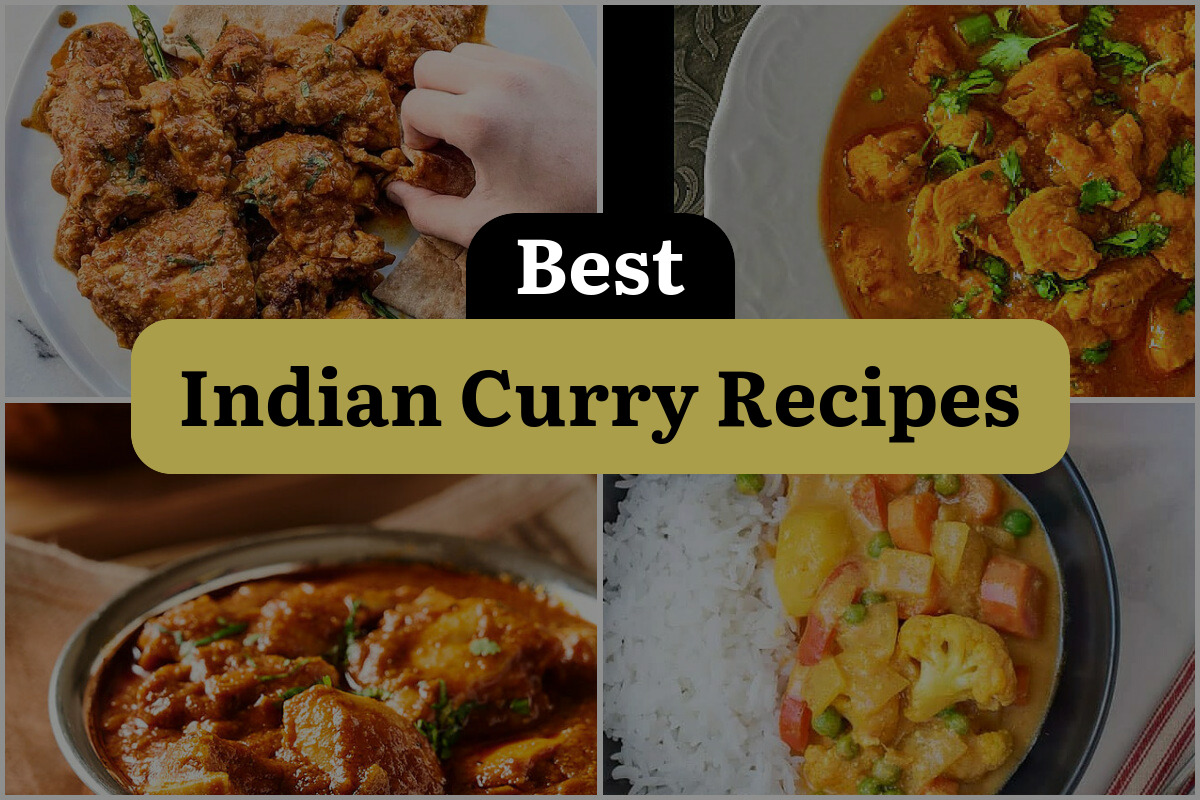 Looking to spice up your culinary repertoire? Look no further than the vibrant world of Indian curry recipes! Bursting with bold flavors and aromatic spices, Indian curries are a feast for the senses. Whether you're a fan of creamy coconut-based curries or fiery tomato-based ones, there's a curry recipe to suit every palate.
In this blog post, we'll explore some of the best Indian curry recipes that will transport your taste buds to the streets of Mumbai or the royal kitchens of Lucknow. Get ready to embark on a flavorful journey through the diverse and rich tapestry of Indian cuisine!
1. Chicken Curry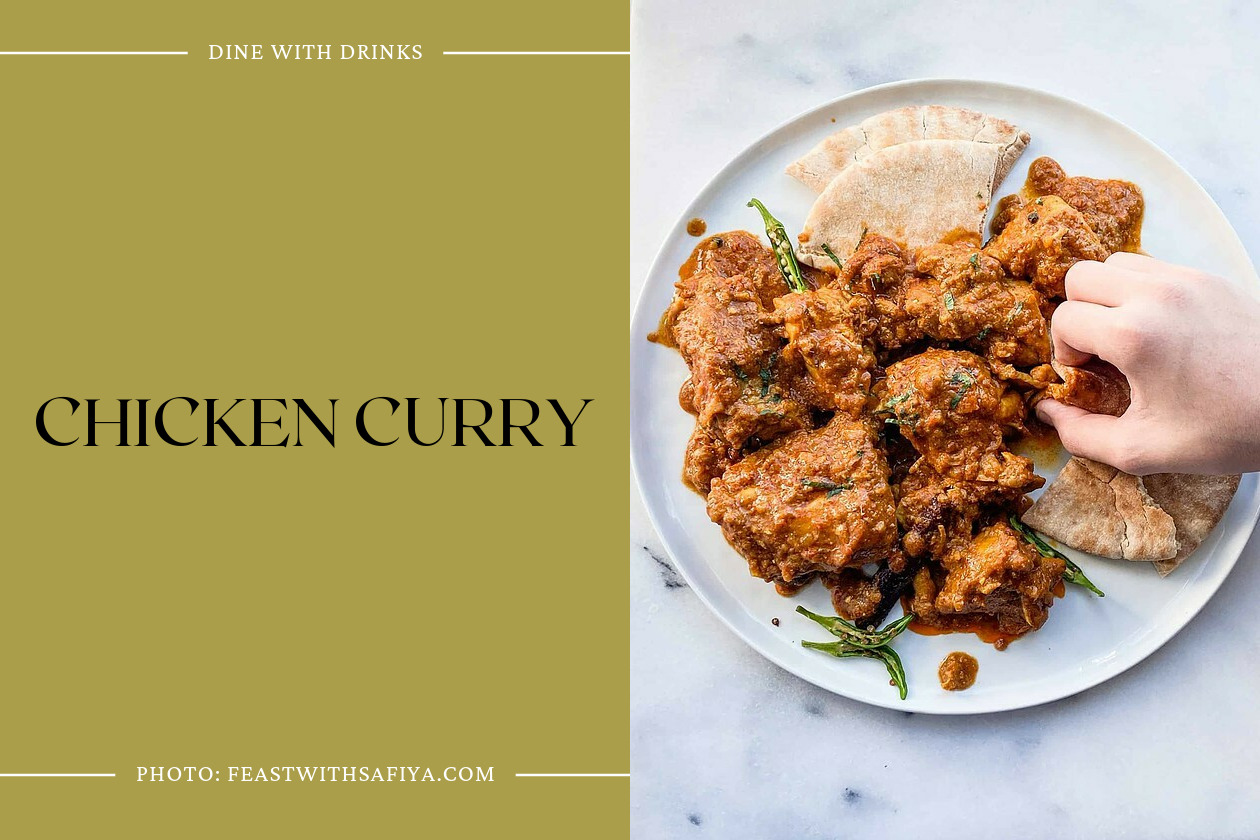 Chicken Curry is an authentic Indian dish that is packed with flavors and spices. Made with bone-in chicken pieces, onions, tomatoes, and a blend of whole and powdered spices, this curry is a delight for the taste buds.
The recipe also includes the option to add green chilis for an extra kick. It can be served with plain rice or roti, making it a versatile and satisfying meal. Overall, Chicken Curry is a must-try for anyone looking to experience the authentic flavors of Indian cuisine.
2. Easy Chicken Curry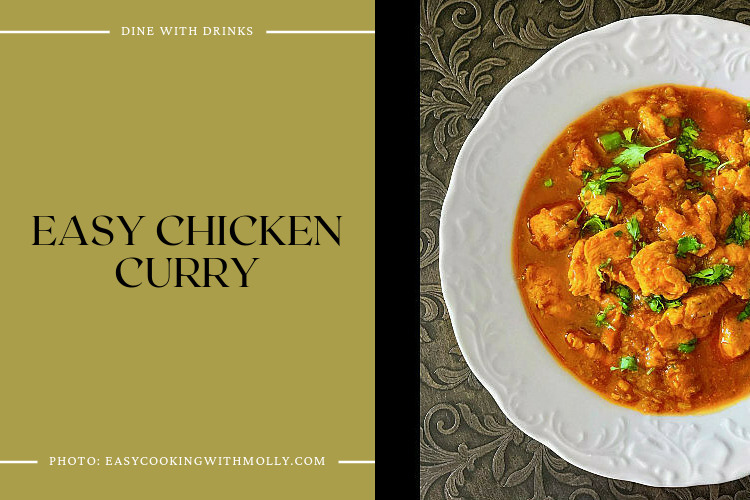 Easy Chicken Curry is a simple and delicious Indian curry recipe made with basic ingredients like chicken, onion, tomato, and spices. It can be prepared quickly and pairs well with rice, roti, or salad.
The recipe is versatile as it allows for variations in the choice of chicken and onions. Overall, it is a flavorful and satisfying dish that can be enjoyed on any occasion.
3. Restaurant Style Pathia Curry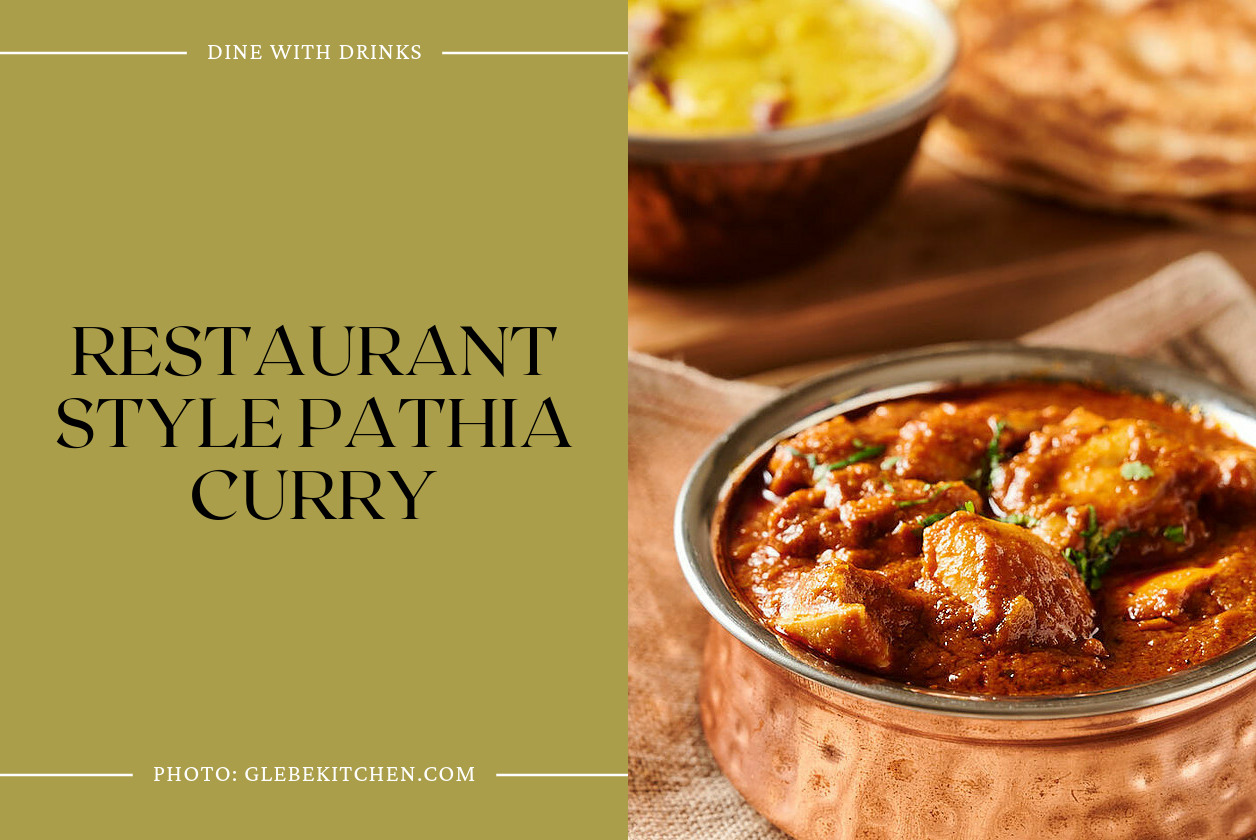 Restaurant Style Pathia Curry is a medium spicy, slightly sweet and sour Indian curry that can be made with chicken, lamb, vegetables, or paneer. It features a flavorful spice mix, including Indian restaurant spice mix, hot madras curry powder, and kashmiri chili powder.
The curry is cooked with garlic/ginger paste, tomato paste, curry base, tamarind sauce, and brown sugar. It is simmered with pre-cooked meat or vegetables and garnished with fresh cilantro. Overall, Restaurant Style Pathia Curry offers a delicious combination of flavors and is a versatile dish that can be enjoyed by all.
4. Vegetable Indian Curry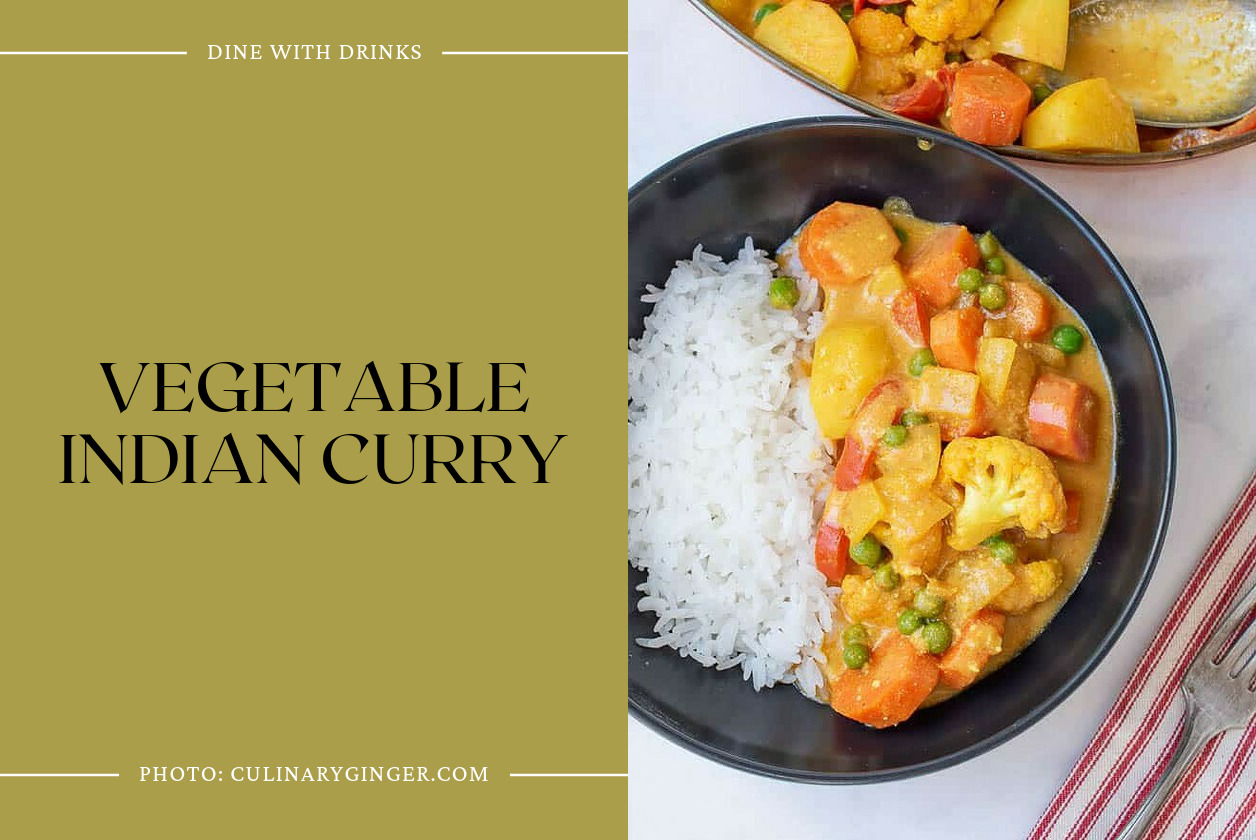 The Vegetable Indian Curry is a quick, easy, and healthy dish packed with flavorful spices and a variety of vegetables. It is gluten-free, low in fat and calories, and offers health benefits from ingredients like turmeric and Greek yogurt.
The curry sauce is made by blending spices, garlic/ginger paste, and tomatoes, resulting in a rich and aromatic flavor. The addition of yogurt adds creaminess, but can separate when heated. Overall, this curry is a delicious and nutritious option for Indian cuisine lovers.
5. Cauliflower Curry with Chickpeas and Peas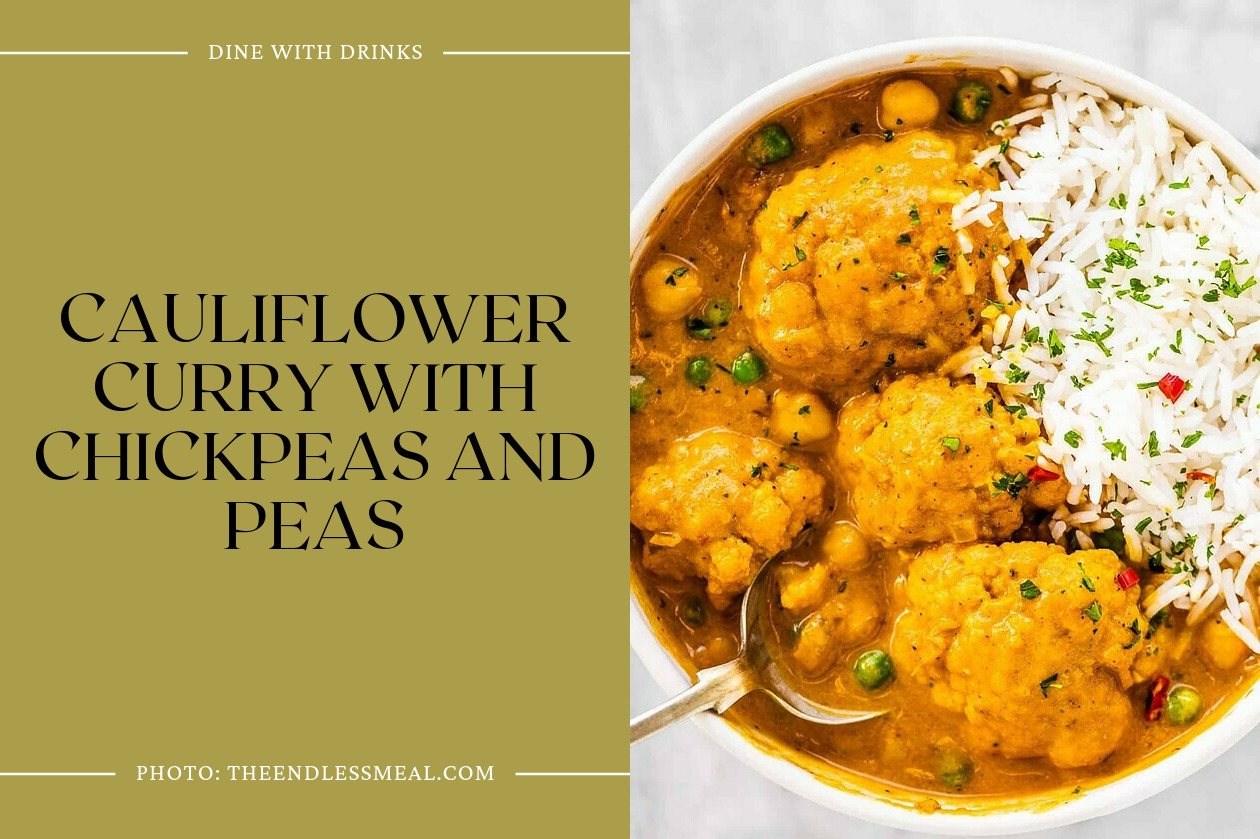 Cauliflower Curry with Chickpeas and Peas is a delicious and easy-to-make Indian curry recipe. It features a creamy coconut sauce, flavorful spices, and a combination of cauliflower, chickpeas, and peas.
This vegetarian curry is perfect for weeknight dinners or meal-prep lunches. It can also be customized with additional vegetables or even diced chicken. Overall, it's a healthy and satisfying dish that will leave you wanting more.
6. Indian Beef Curry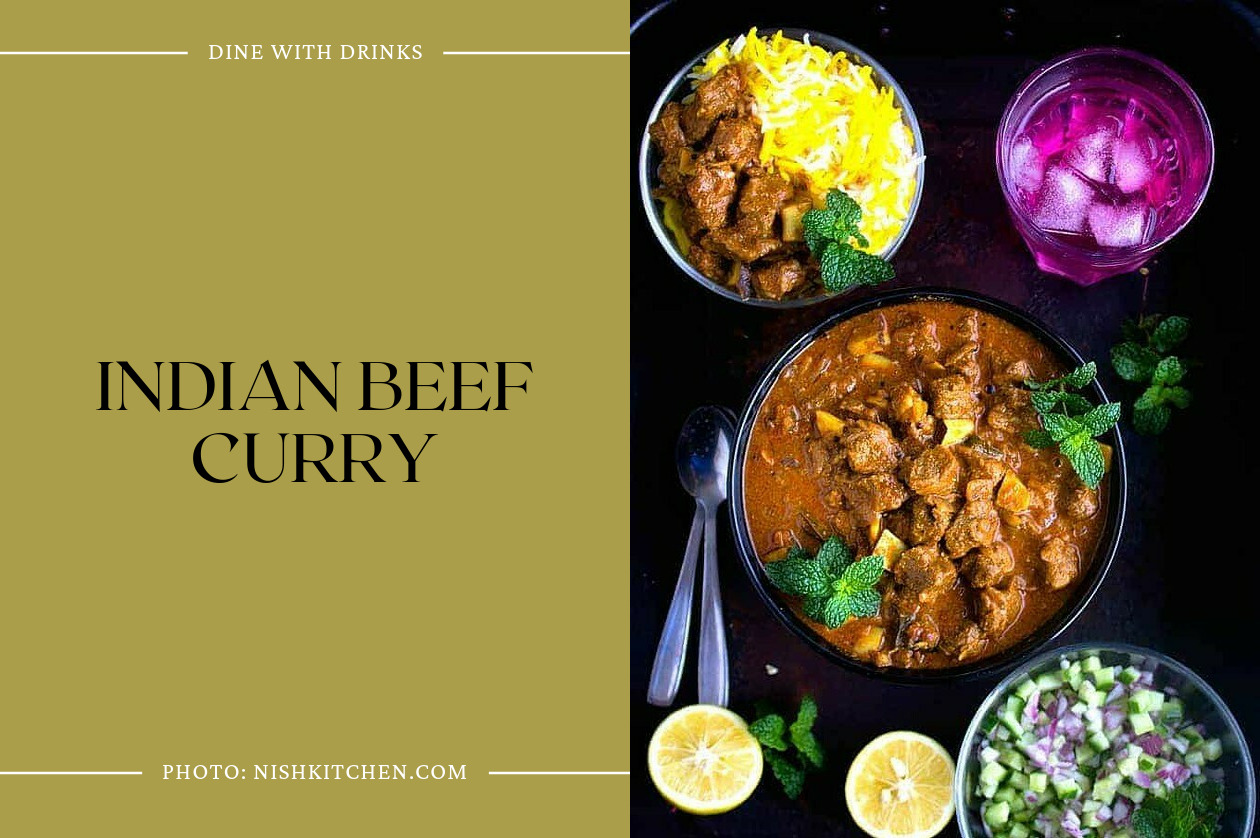 Indian Beef Curry is a flavorful and delicious dish that combines succulent meat with aromatic spices. This curry is perfect for the cooler weather and can be enjoyed with fragrant rice.
The recipe offers two cooking methods – pressure cooker and stovetop, both resulting in tender and flavorful beef. Whether cooked quickly or slowly, this curry is a must-try for curry lovers.
7. Indian Shrimp Curry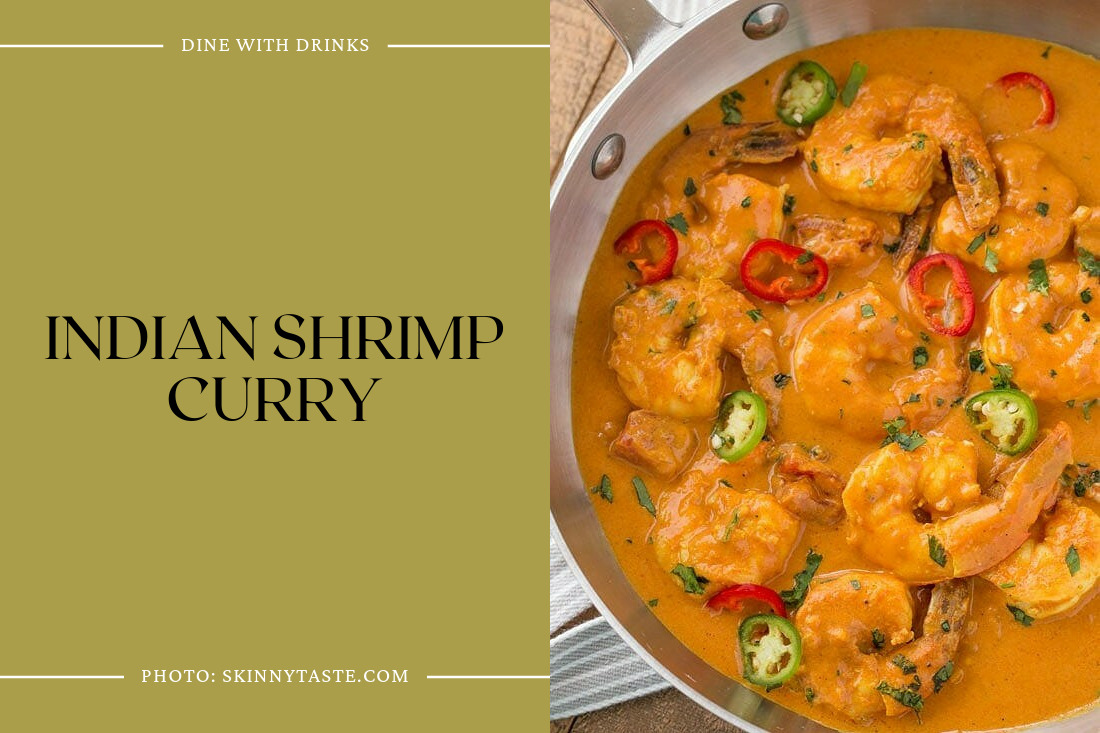 Indian Shrimp Curry is a quick and flavorful dish made with coconut milk, tomato sauce, and warm Indian spices. It is a 20-minute curry that can be enjoyed any day of the week.
The recipe uses lean shrimp and swaps heavy cream for lite coconut milk, making it a healthier option. The spices bloom in just seconds, creating bold flavors. Overall, Indian Shrimp Curry is an easy and delicious curry that can be prepared in no time.
8. Easy Weeknight Chicken Curry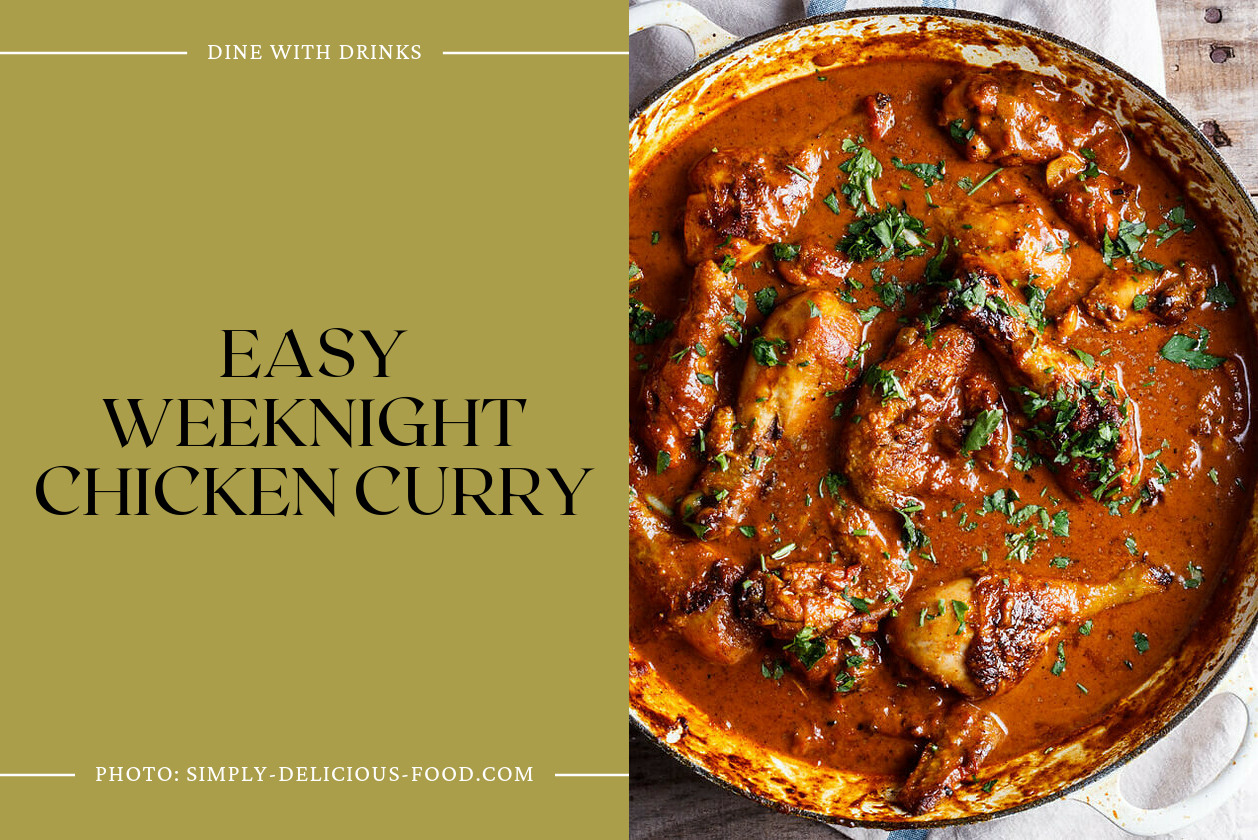 Easy Weeknight Chicken Curry is a deeply aromatic and flavorful dish that is perfect for quick and fuss-free weeknight cooking. The chicken is seared to golden brown perfection and then simmered in a rich and creamy tomato-based sauce infused with a blend of spices, including Garam Masala, paprika, cinnamon, and chili flakes.
The result is a deliciously tender and flavorful chicken curry that pairs perfectly with roti and cucumber raita. This recipe is a great option for busy individuals or families looking for a satisfying and easy-to-make Indian curry.
9. Punjabi Egg Curry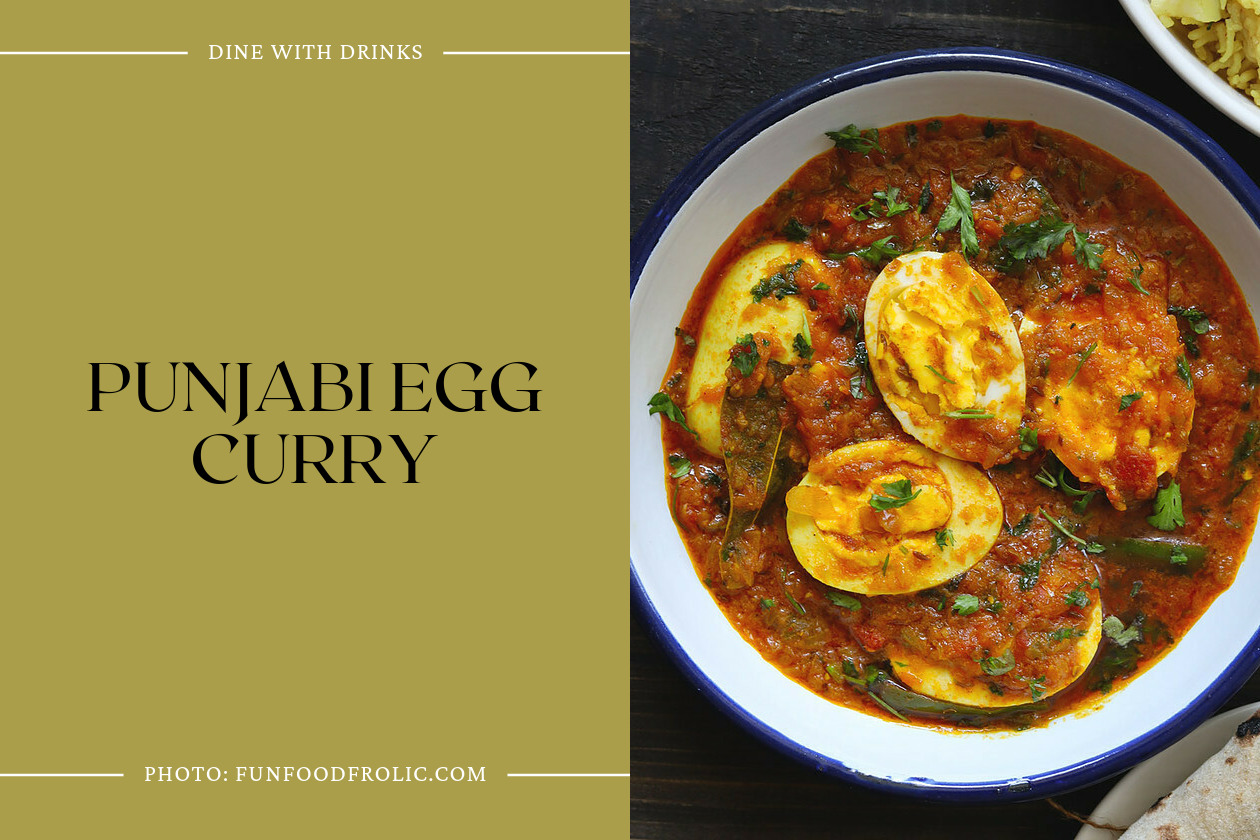 Punjabi Egg Curry is a spicy and robust Indian curry made with hard-boiled eggs and a flavorful homemade curry base. It is a delicious and easy-to-make dish that is perfect for egg lovers. The curry is rich in flavors, thanks to the combination of ripe tomatoes, spices, and Kashmiri red chili powder.
It can be enjoyed with various accompaniments like paratha, rice, naan, dosa, or poori. Overall, Punjabi Egg Curry is a satisfying and comforting main course option that is sure to please your taste buds.
10. Indian Curry Chicken & Rice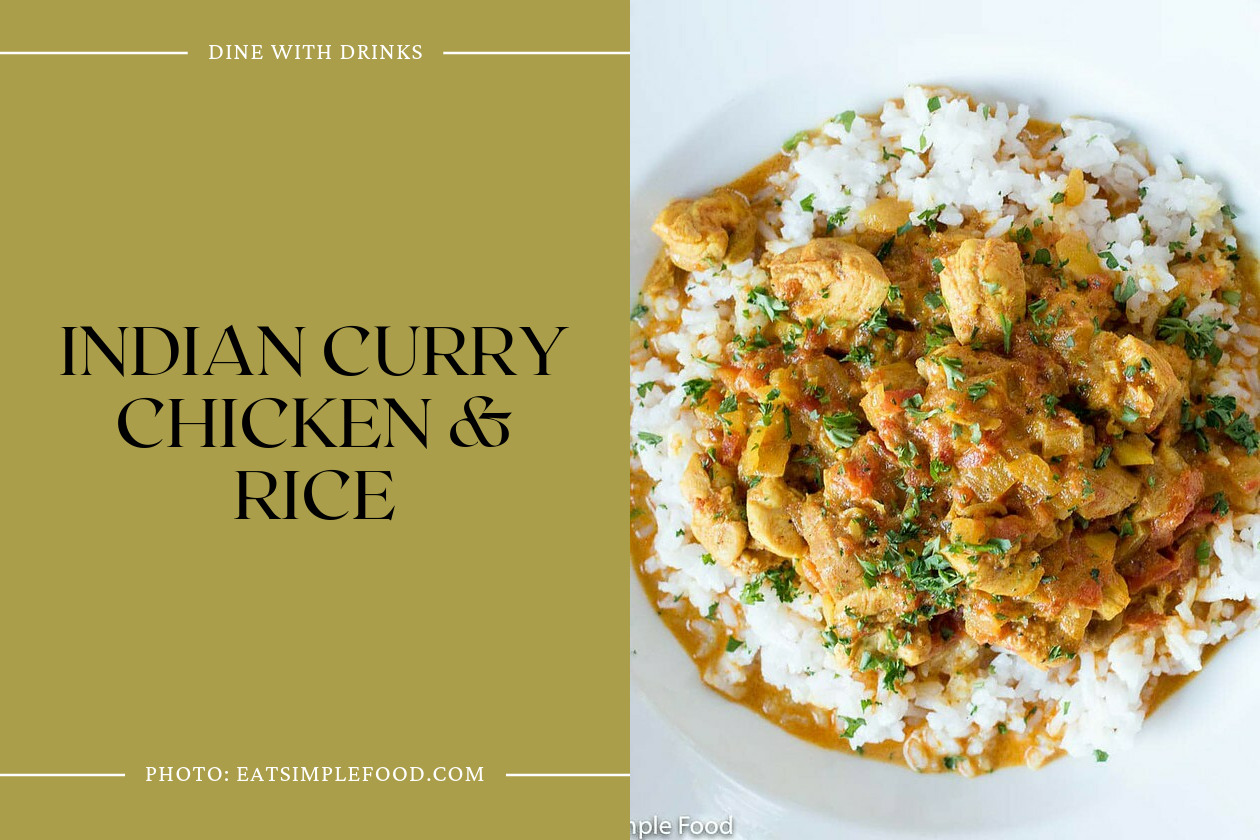 Indian Curry Chicken & Rice is a flavorful and crowd-pleasing dish that is fairly easy to make. The combination of spices like curry powder, coriander, turmeric, cumin, and garam masala creates a rich and aromatic sauce.
The chicken is tender and cooked in a creamy tomato-based curry, which gets even thicker and richer the next day. The dish can be garnished with cilantro or sliced green onions for added freshness. Serve it with rice for a satisfying meal.
11. DIY Curry Powder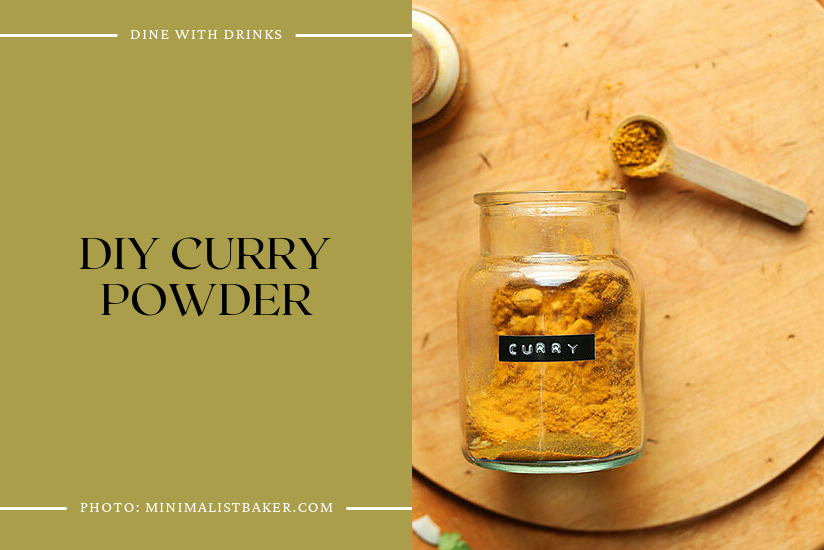 DIY Curry Powder is a quick and easy spice blend that adds authentic Indian flavors to your dishes. Made with a combination of coriander, cumin, turmeric, ginger, mustard, black pepper, cinnamon, cardamom, and cayenne pepper, this homemade curry powder is versatile and perfect for soups, stews, and curries.
It stays fresh for up to 3 months and can be used to enhance the taste of roasted vegetables, salads, and more.
12. Chicken Madras
Chicken Madras is a rich and fragrant curry with a relatively hot kick. The sauce has a thick and sumptuous texture, thanks to blended onions. This dish features a dark red sauce with tangy notes from tamarind and fenugreek.
The chicken is cooked in a blend of spices, including madras curry powder, giving it a warming heat that is not overpowering. It can be customized to your preferred level of spiciness. Overall, Chicken Madras is a flavorful and satisfying curry that is perfect for a Friday night meal.