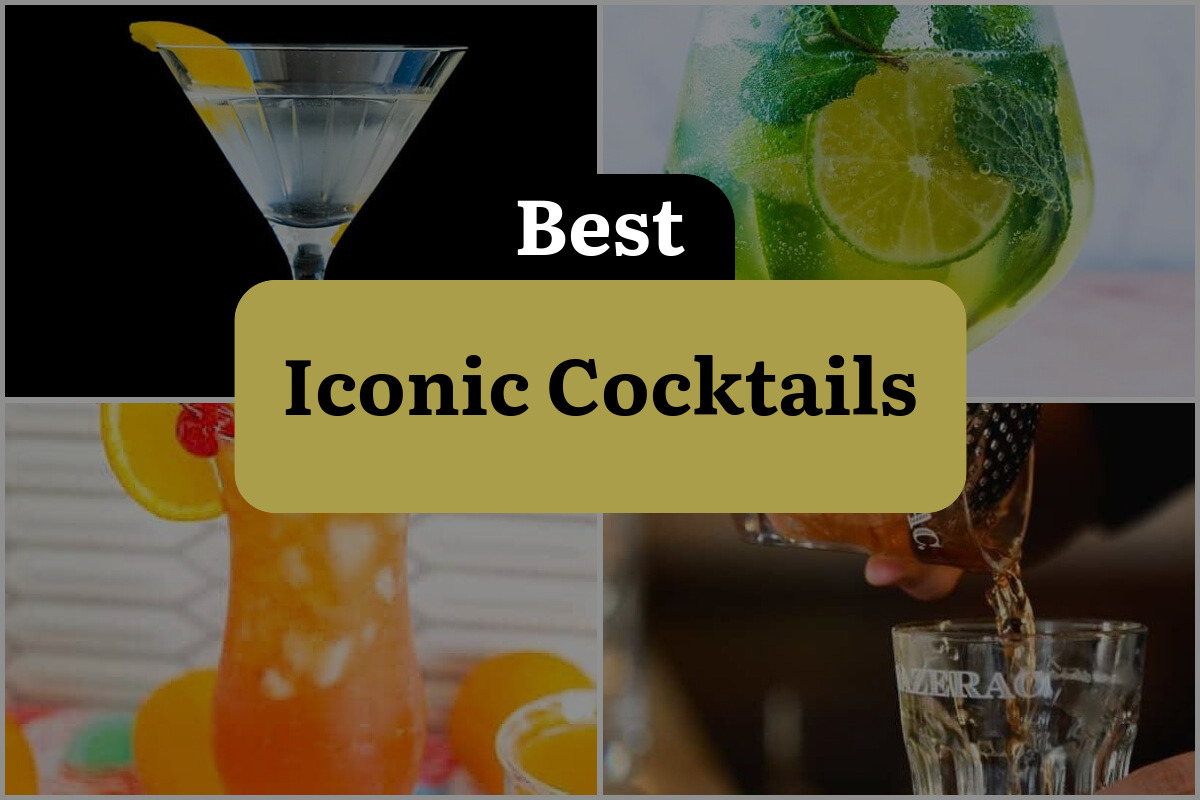 The art of mixology is a craft that has been perfected over centuries. The creation of cocktails is an art form that has become a staple in bars all over the world.
From fruity and refreshing to bold and boozy, there is a cocktail that will suit any palate. These iconic drinks have become synonymous with good times and great memories.
As a bartender, I have had the pleasure of serving up some of the most popular and well-loved cocktails. These drinks have stood the test of time and have become a part of our cultural fabric.
They are the drinks that people order when they want to celebrate, unwind, or simply enjoy a night out.
But what makes a cocktail iconic? Is it the ingredients, the preparation, or the presentation? I believe it is a combination of all three.
A great cocktail should not only taste amazing but also look and smell fantastic. It should be a sensory experience that lingers long after the last sip has been taken.
In this blog post, I will be sharing some of the best iconic cocktail recipes that every bartender should know. These drinks have been enjoyed by millions of people around the world and have become a part of our collective consciousness.
So, whether you are a seasoned mixologist or a newbie bartender, these recipes will take your cocktail game to the next level. Get ready to shake, stir, and pour your way to cocktail perfection!
1. Classic Martini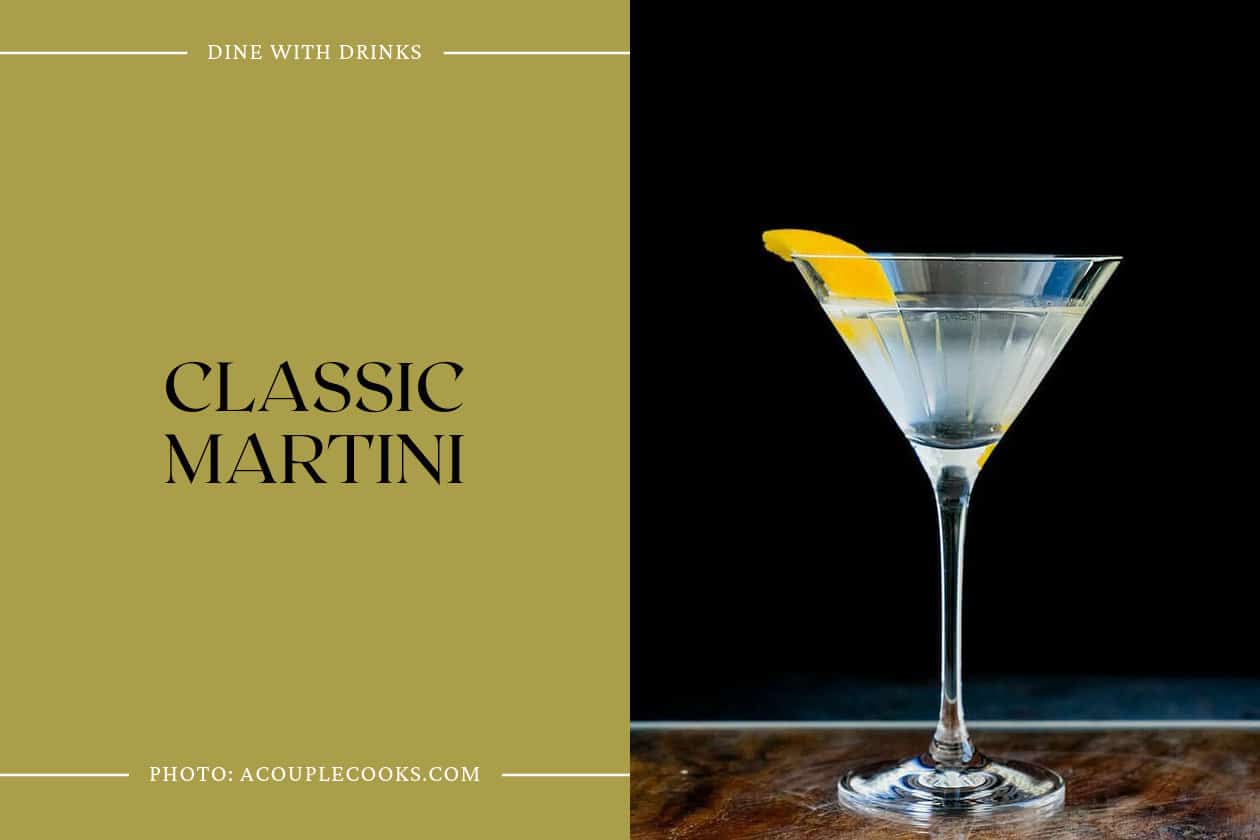 The Classic Martini is an iconic cocktail that has been enjoyed for over a century. This timeless drink is simple yet sophisticated, consisting of gin and dry vermouth, garnished with either a lemon twist or an olive. The debate over whether to use gin or vodka in a martini has raged on for years, but the traditional recipe calls for gin.
The key to a perfect martini is to stir it with ice, rather than shaking it, to ensure it stays ice cold without becoming diluted. The Classic Martini is a must-try for any cocktail enthusiast looking to experience the elegance and simplicity of a truly timeless drink.
2. Classic Mojito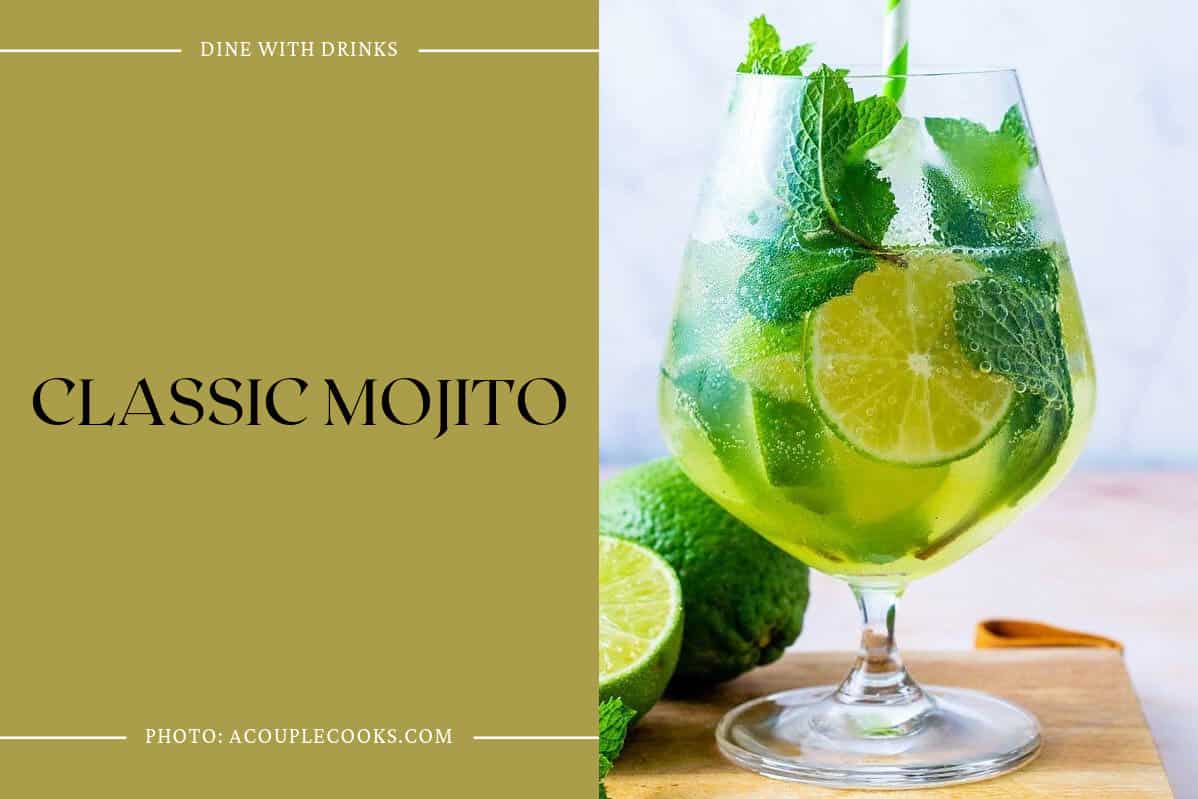 The Classic Mojito is a refreshing Cuban cocktail with a perfect blend of mint, lime juice, rum, and simple syrup, topped with club soda. It strikes the perfect balance between tartness and sweetness, making it a refreshing drink for any occasion.
The mojito has a rich history, and it has been popularized by many famous figures, including Ernest Hemingway, who helped to make it an iconic Cuban drink. Whether you're sipping it on the patio or dreaming of the beach in the dead of winter, the Classic Mojito is a perfect cocktail to enjoy year-round.
3. Hurricane Cocktail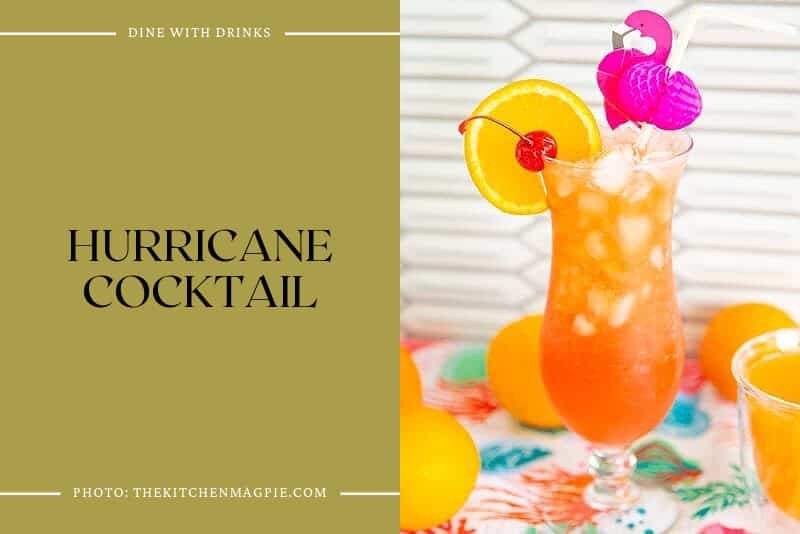 The Hurricane Cocktail is a classic drink that was invented in the 1940s in New Orleans. It's made with two types of rum, orange, passion fruit, and lime juice, and is served in a glass shaped like a hurricane lamp.
The drink is sweet and tangy, making it perfect for a hot summer day. If you're looking for a fun and flavorful cocktail to try, the Hurricane Cocktail is definitely worth a shot!
4. Sazerac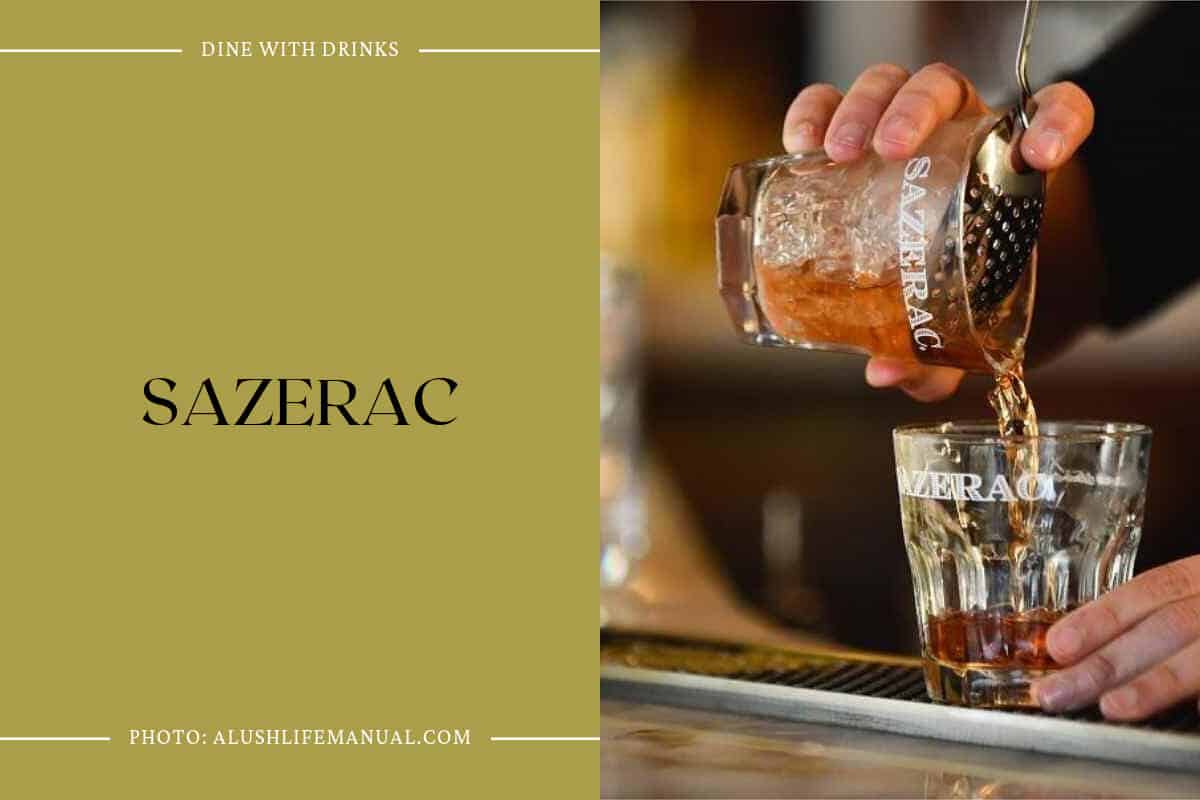 The Sazerac is a classic cocktail that has been around for over a century and is the official cocktail of New Orleans. It is a simple yet sophisticated drink that consists of Sazerac Rye whiskey, Peychaud's Bitters, Herbsaint, a sugar cube, and a lemon peel. The ritual of making the Sazerac is part of its charm and tradition in New Orleans.
The use of Herbsaint as an absinthe substitute adds a unique flavor to the drink. The Peychaud's Bitters, with its proprietary blend of botanicals, gives the drink a spicy aromatic taste with hints of dried citrus and anise. The Sazerac is a must-try for anyone who appreciates a good whiskey cocktail.
5. Daiquiri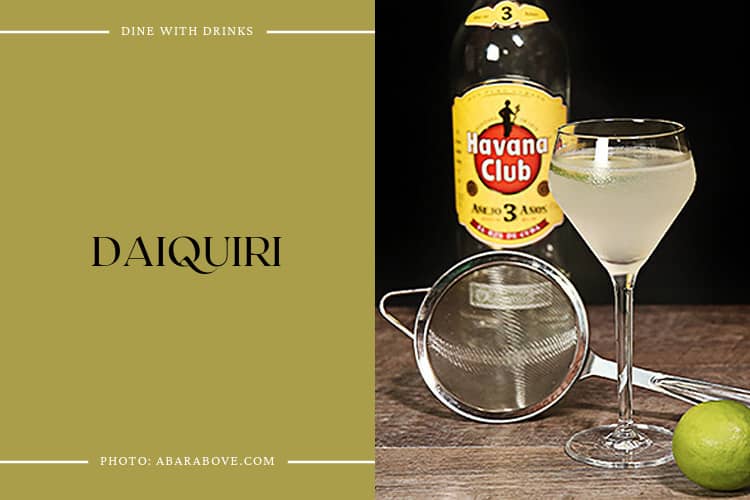 The Daiquiri is a classic cocktail made with white rum, fresh lime juice, and simple syrup. It's a refreshing and simple drink that's perfect for any occasion.
Unlike its frozen counterpart, the classic Daiquiri is shaken, not blended, resulting in a smooth and delicious flavor. It's definitely worth a taste for anyone looking for a new and exciting cocktail to try.
6. Manhattan and Old Fashioned
The Manhattan and Old Fashioned are two of the most iconic whiskey cocktails in the American cocktail tradition. The Manhattan is a sophisticated cocktail served in a stemmed glass with Luxardo cherries, while the Old Fashioned is a classic cocktail served in a low ball glass with orange peel. The Old Fashioned is actually the oldest cocktail there is, and both drinks have been around for hundreds of years.
These timeless cocktails have spawned creativity and innovation among bartenders and mixologists, resulting in several popular variations. The recipes for the classics are readily available for those who want to taste the authentic drinks. Whether you prefer the Manhattan or the Old Fashioned, both are sure to impress with their rich history and unique flavors.
7. Kir Royale Cocktail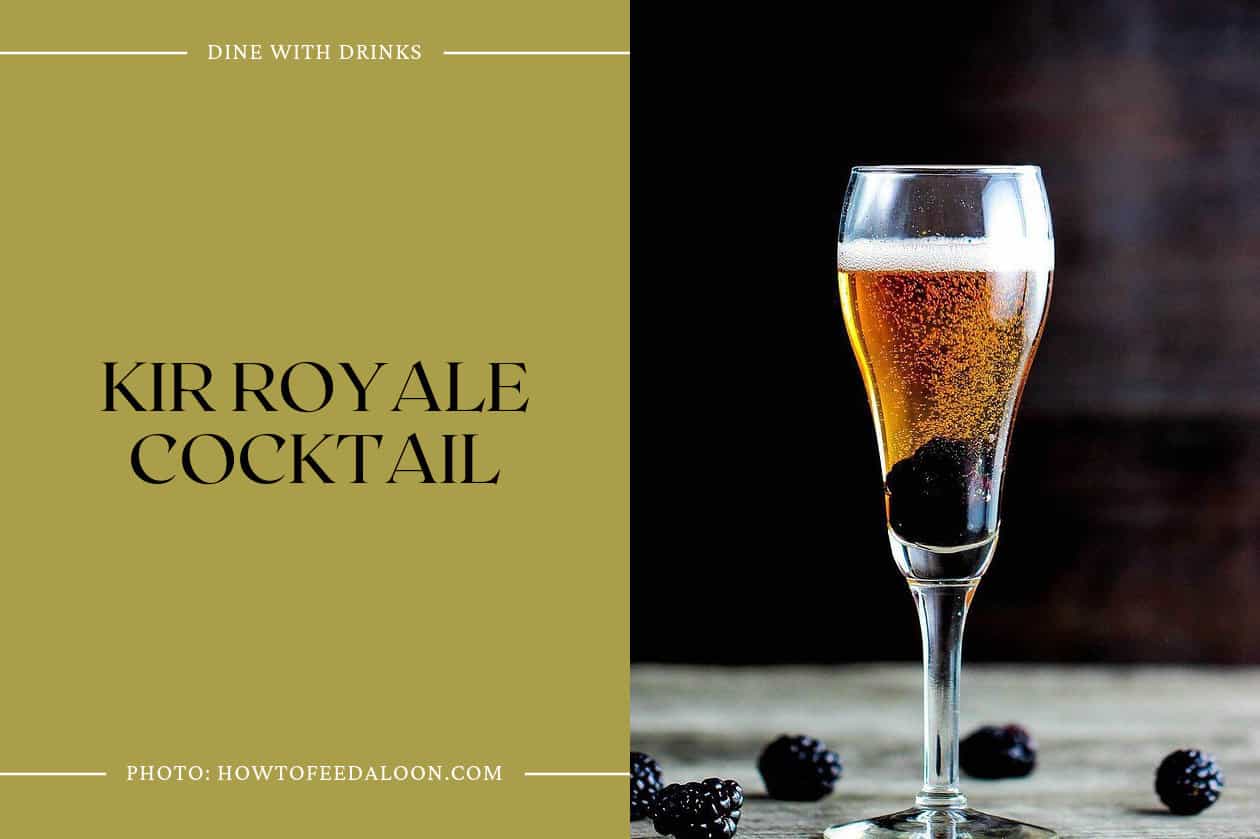 The Kir Royale Cocktail is a classic and iconic drink that has stood the test of time. This champagne-based cocktail is simple, yet incredibly delicious and beautiful. It's perfect for any occasion, whether it's brunch, pre-dinner drinks, or just a night out on the town.
The history of this drink is almost as tantalizing as the recipe itself, making it a must-try for any cocktail enthusiast. If you're looking for a drink that's both elegant and refreshing, the Kir Royale Cocktail is definitely worth a try. So, why not indulge in a little bit of Parisian flair and give this iconic cocktail a shot?
8. Brandy Old Fashioned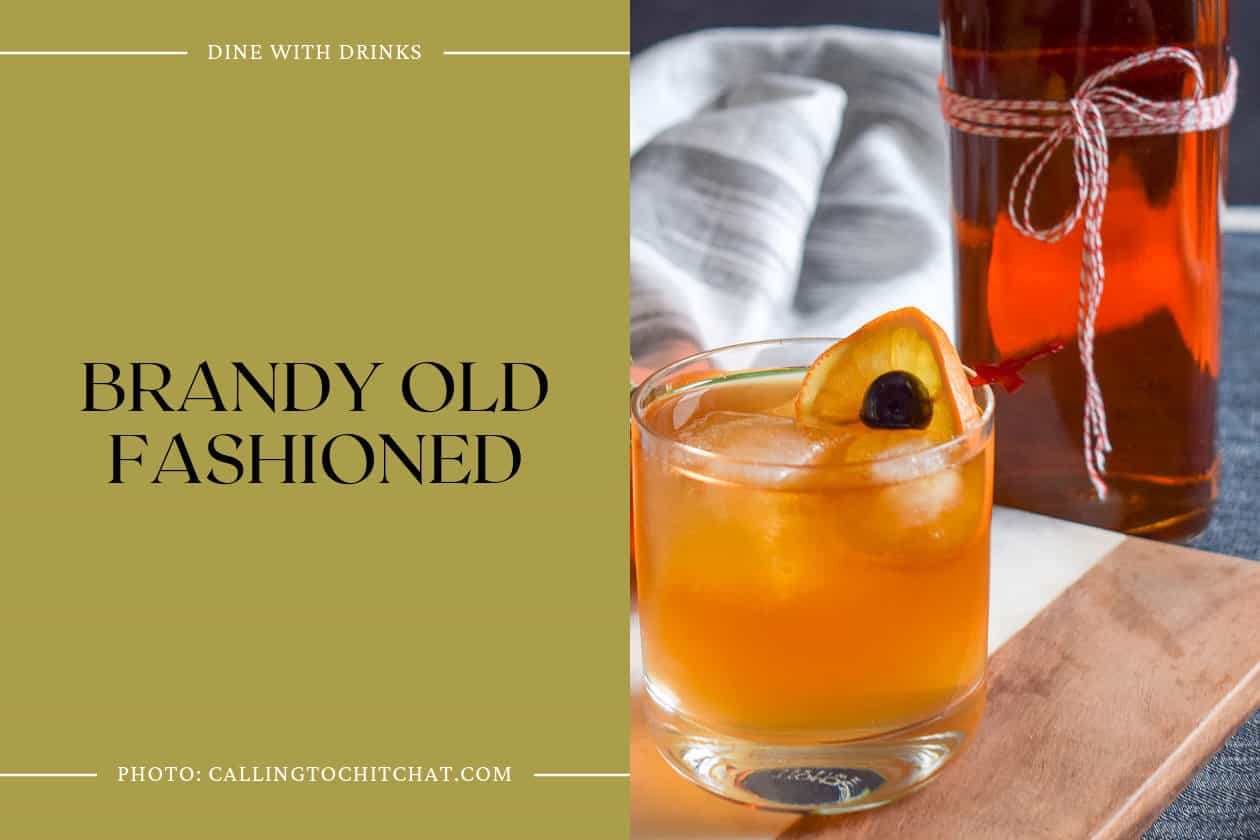 The Brandy Old Fashioned is a classic cocktail with a unique twist that originated in Wisconsin. This grape-based spirit is infused with bitters, orange, cherry, and a simple syrup to create a flavorful and sippable drink.
While some may scoff at the addition of soda, it adds a refreshing touch to this already delicious cocktail. The Brandy Old Fashioned is a must-try for anyone looking to explore the world of iconic cocktails.
9. Classic Sidecar Cocktail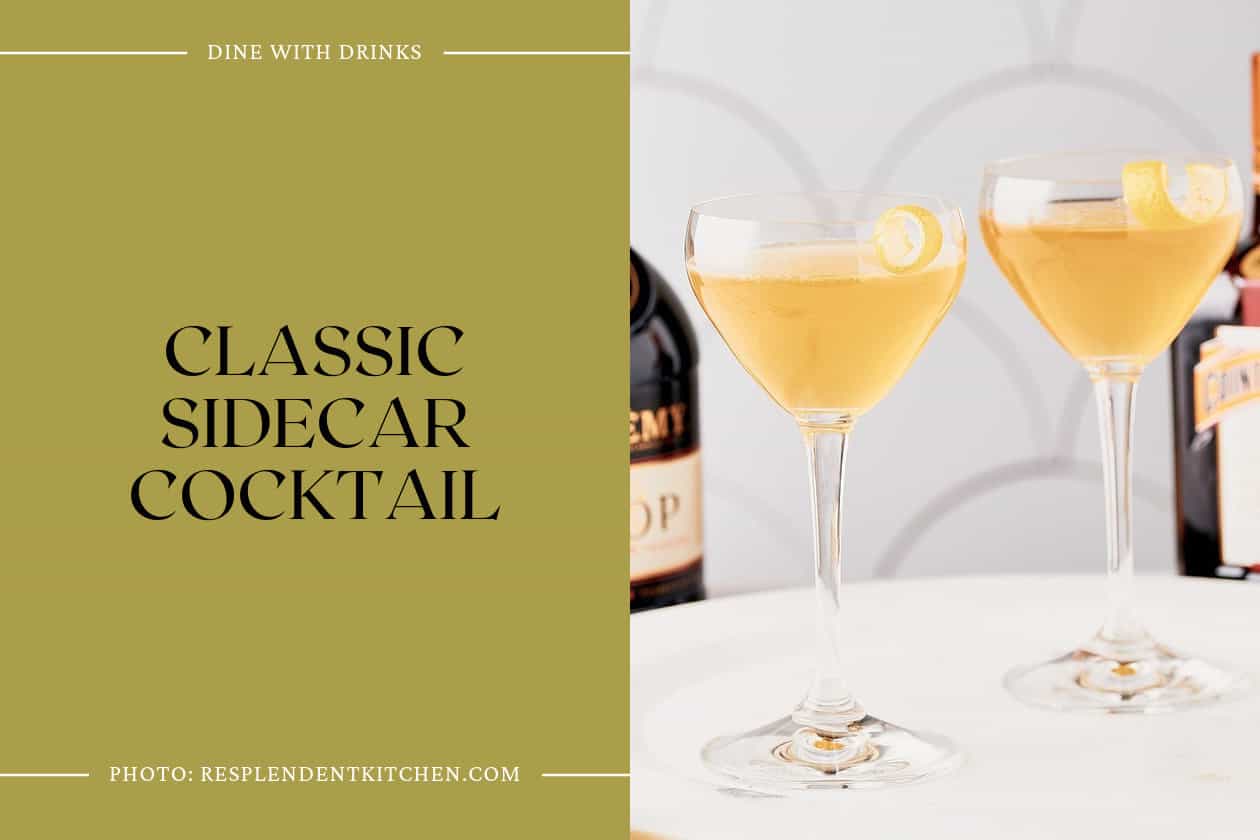 The Classic Sidecar Cocktail is a timeless drink that has been enjoyed for over a century. This brandy sour is a perfect balance of cognac, fresh lemon juice, and orange liqueur, and is often served with a sugared rim for an added touch of sweetness.
The origins of the Sidecar are shrouded in mystery, with various stories about how it got its name and who first created it. However, what is certain is that this cocktail has stood the test of time and remains a popular choice among cocktail enthusiasts. If you're looking for a classic drink that exudes sophistication and elegance, the Sidecar is definitely worth trying.
10. Kir Royale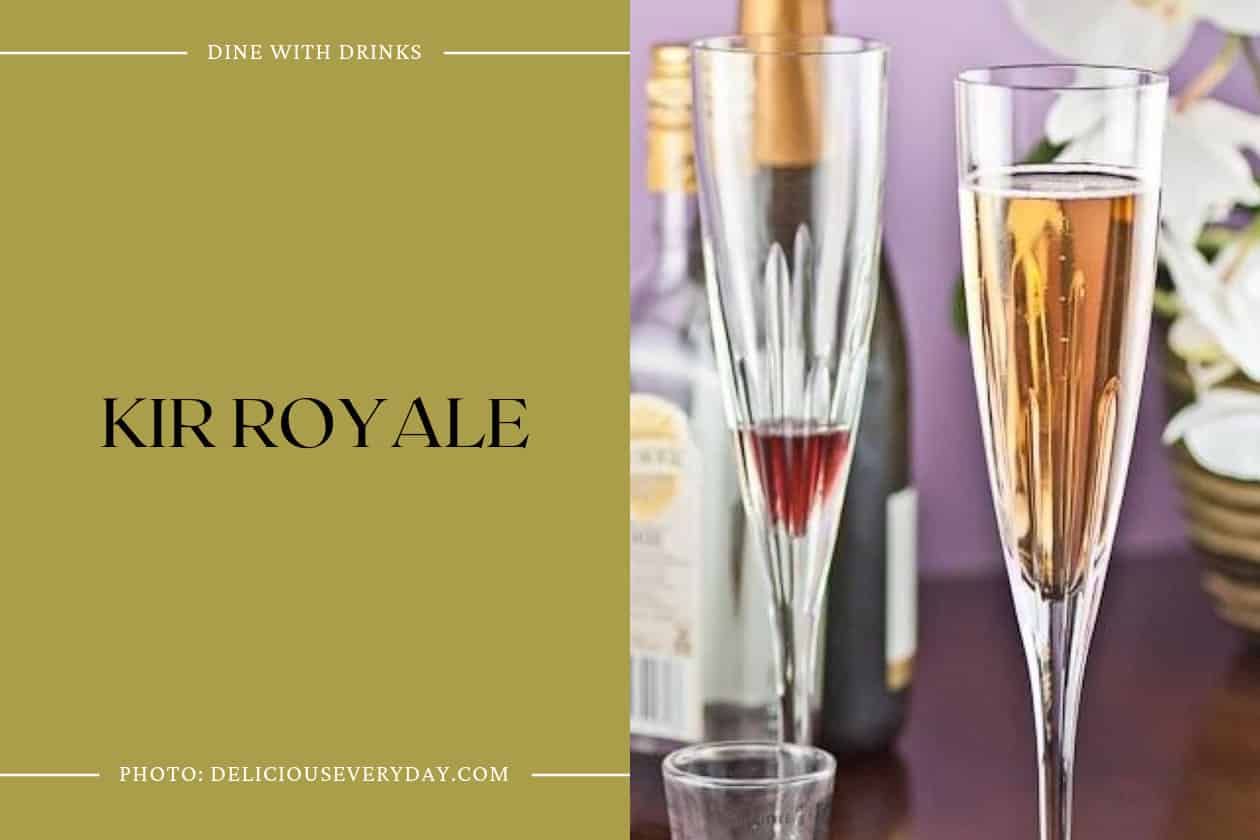 The Kir Royale is a classic and simple cocktail that combines the flavors of champagne and creme de cassis. This blackcurrant liqueur adds a delicious berry taste to the drink, making it the perfect apéritif to kick off a dinner party or a celebratory toast.
The history of champagne and its association with luxury and celebration only adds to the allure of this iconic cocktail. While there are variations of the Kir Royale, the traditional recipe is easy to make and always a crowd-pleaser. If you're looking for a timeless and elegant cocktail to serve at your next gathering, the Kir Royale is a must-try.
11. Gin and Tonic Cocktail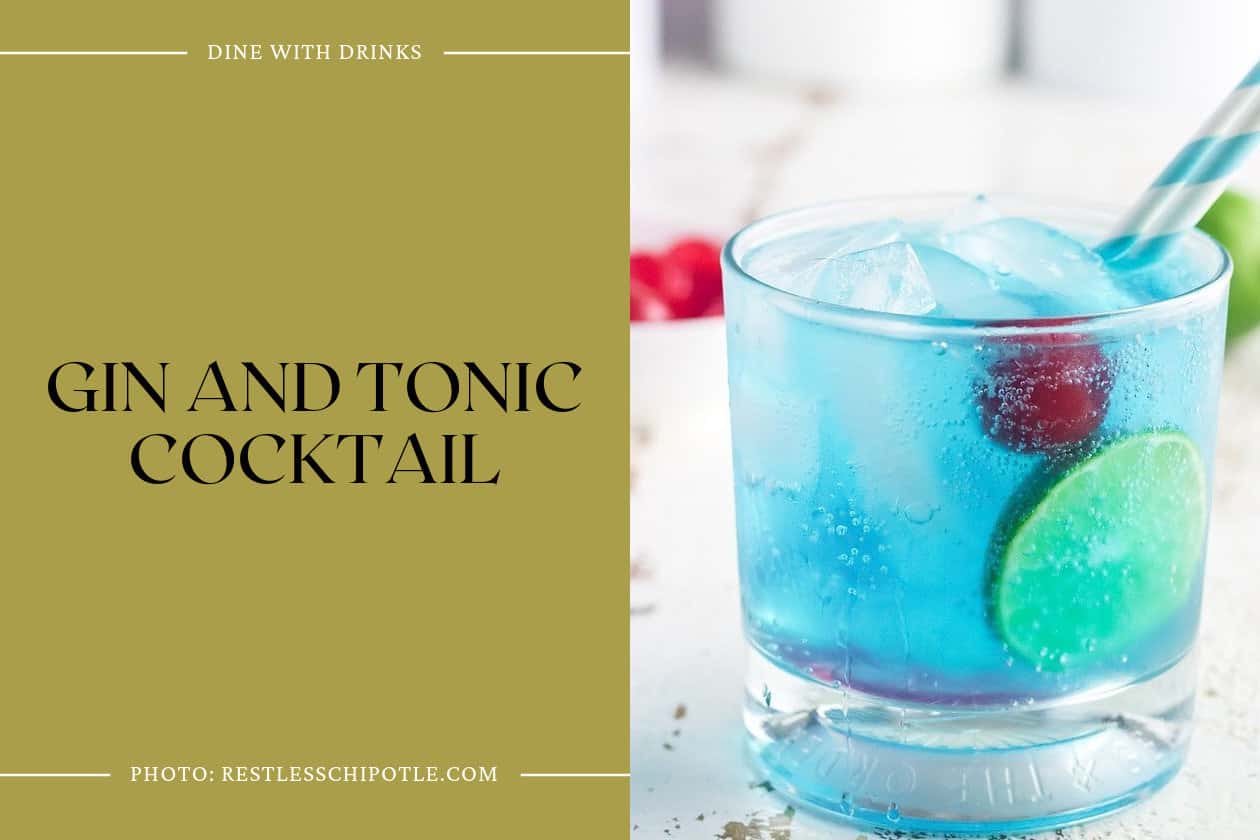 The Gin and Tonic Cocktail is a classic and refreshing drink that has been enjoyed for centuries. It is a simple blend of gin and tonic water over ice, with a slice of lime as a garnish. The drink was originally created by the British East India Company to combat malaria in India and other tropical regions.
Today, it is a popular choice for those looking for a refreshing and easy-to-make drink. The best tonic waters to pair with gin are Fentiman's and Fever Tree's classic tonic water, which have fresh and fruity flavors that perfectly balance the gin.
12. Aperol Spritz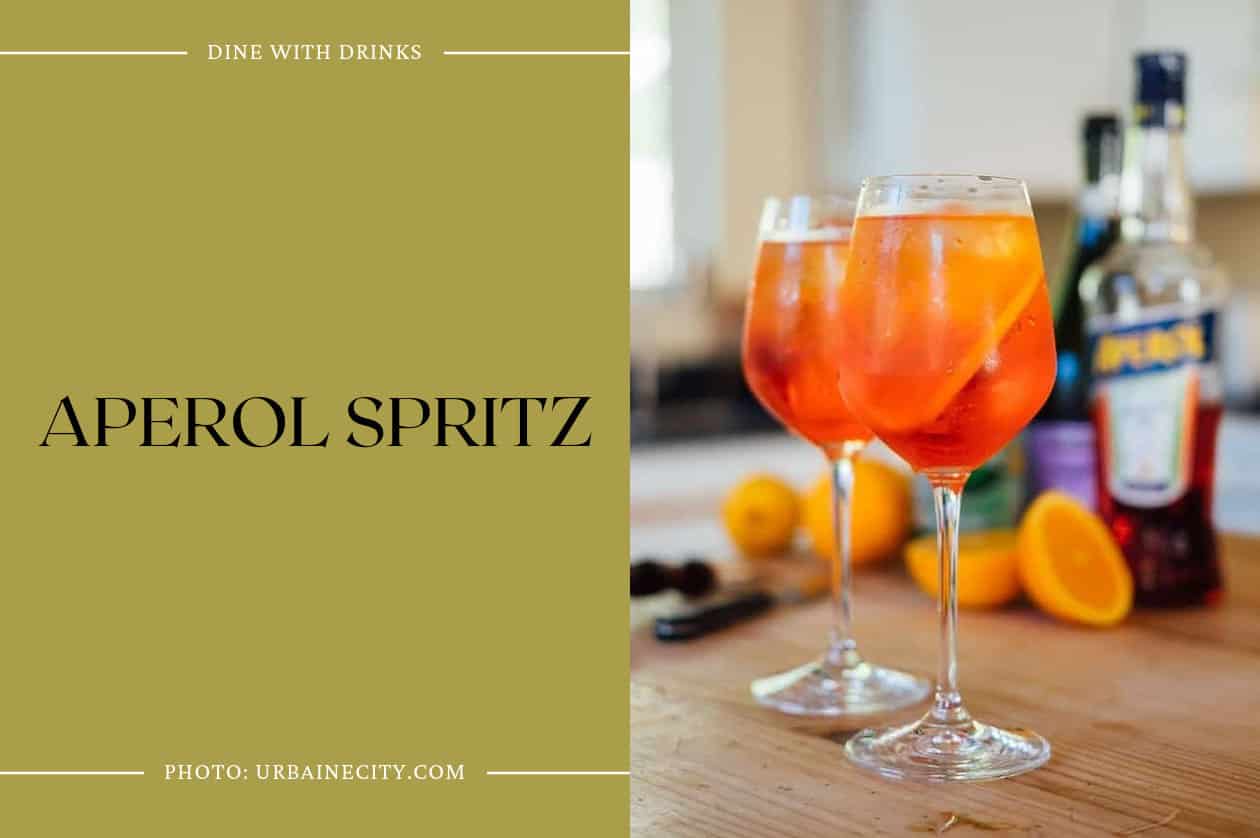 The Aperol Spritz is a refreshing and light cocktail that has quickly become a star on terraces around the world. Originating in Italy, this cocktail is made with Aperol and prosecco and is served with an olive and a slice of orange. Aperol is a drink made from bitter oranges and various herbs, giving it a beautiful bright orange color.
The Aperol Spritz is perfect for those who enjoy a little bitterness, a little sparkling, and a little sweetness all in one drink. It's no wonder that this cocktail has become a must-have for anyone visiting Italy, especially Venice. Whether you're sipping it on a terrace or enjoying it at home, the Aperol Spritz is a delicious and iconic cocktail that is sure to please.
13. Gin & Tonic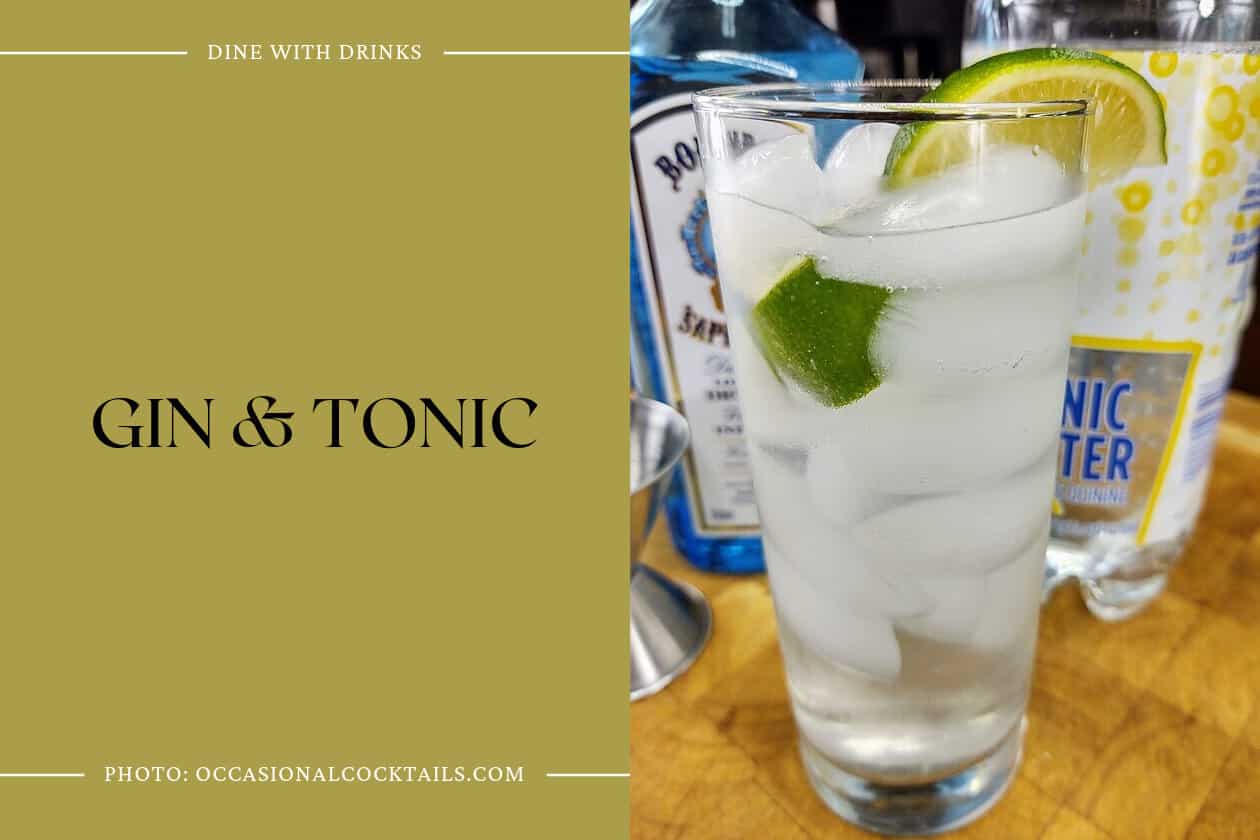 Gin & Tonic is a classic and refreshing cocktail made with gin and tonic water. The gin adds a botanical touch to the drink, making it more flavorful than a vodka tonic.
The lime wedge adds a nice touch of acidity to the drink, making it even more refreshing. It's a versatile drink that can be adjusted to your preference and goes well with any meal.