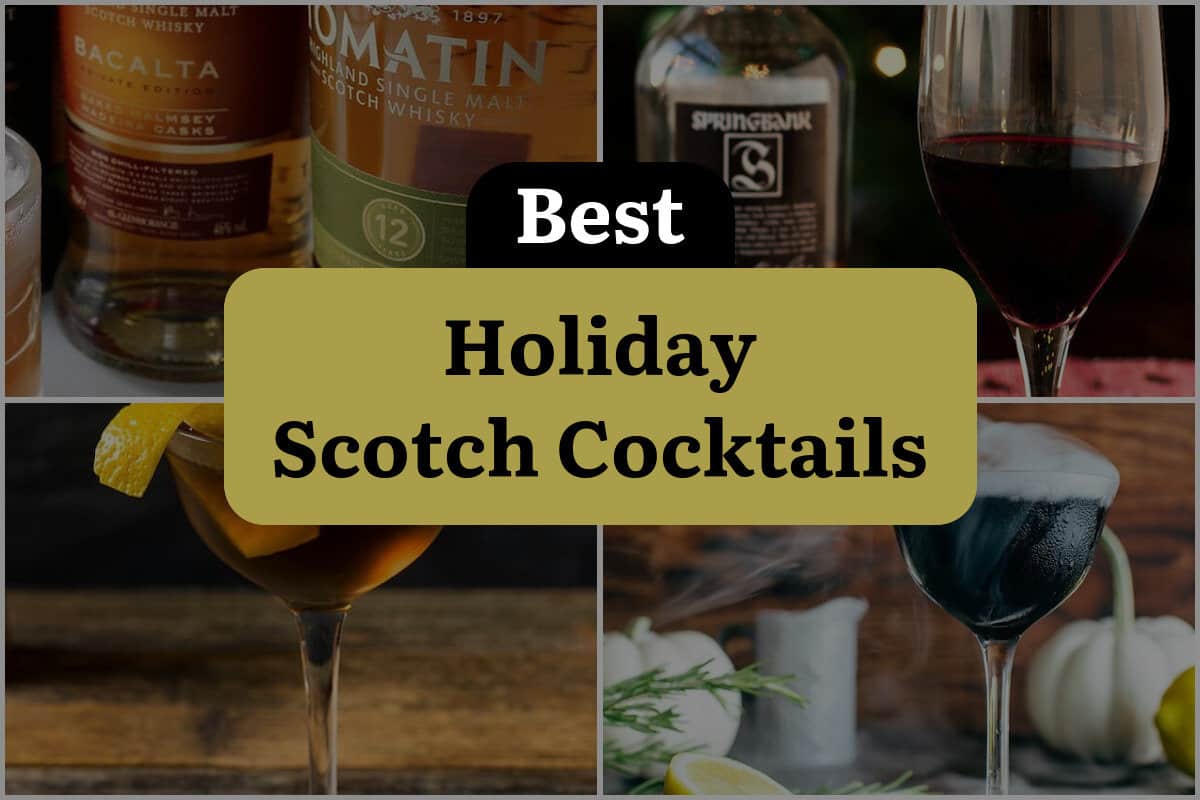 As the festive season approaches, it's time to start thinking about what drinks you'll be serving at your holiday party.
While eggnog and mulled wine are popular choices, why not switch things up this year with a delicious Scotch cocktail?
Scotch is a classic and sophisticated spirit that adds a touch of elegance to any drink. Its rich, smoky flavor pairs perfectly with the warm and cozy vibes of the holiday season.
Whether you're looking for something sweet and fruity or bold and spicy, there's a Scotch cocktail out there that will satisfy your taste buds.
The best part about Scotch cocktails is their versatility. They can be enjoyed as a pre-dinner aperitif or a post-dinner digestif. They can be served hot or cold, and can be mixed with a variety of ingredients to create unique and flavorful drinks.
Plus, Scotch cocktails are a great way to introduce your guests to the world of Scotch, which can be intimidating for those who are new to the spirit.
In this blog post, we'll be exploring some of the best Holiday Scotch Cocktail recipes that are sure to impress your guests.
From classic drinks like the Rob Roy and the Rusty Nail to modern twists like the Smoky Pear and the Spiced Apple, we've got you covered. So, grab a bottle of your favorite Scotch and let's get mixing!
1. Scotch Whisky Sour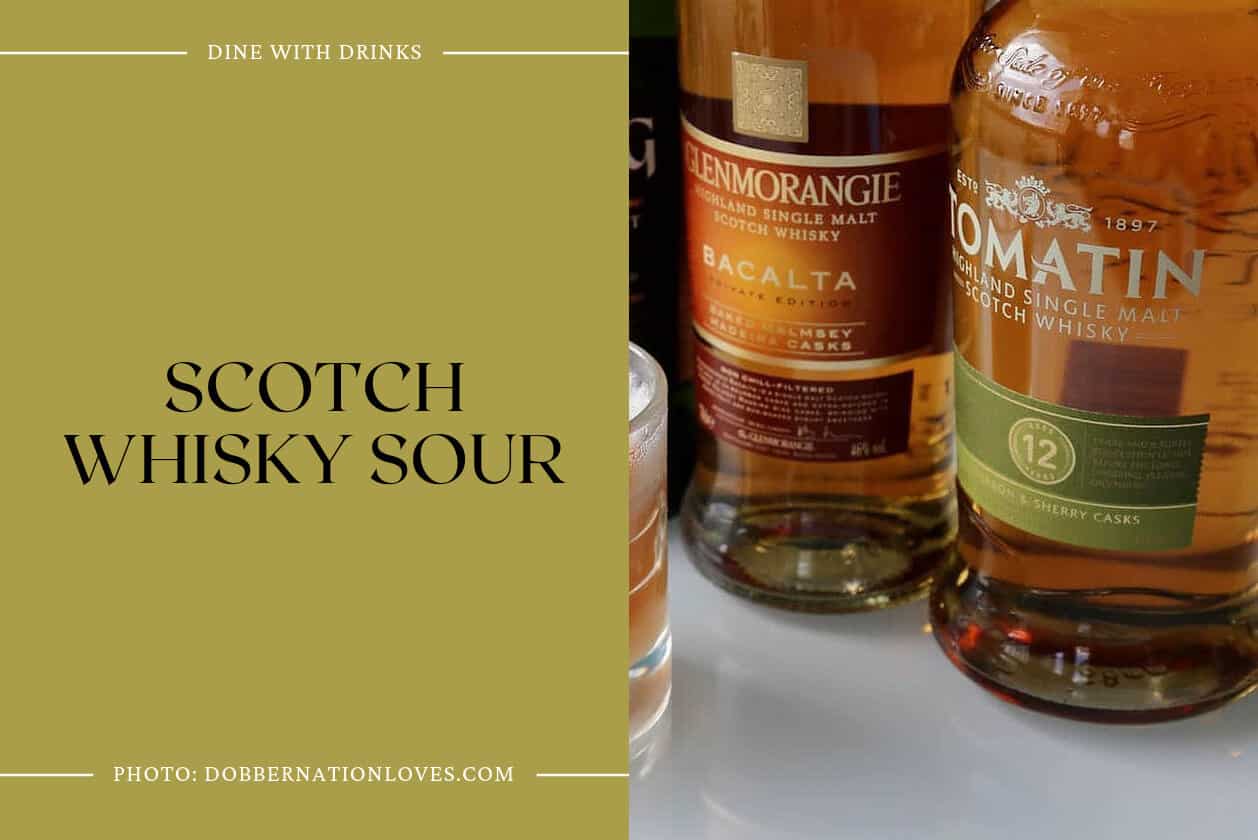 The Scotch Whisky Sour is a classic cocktail that is perfect for the holiday season. Made with premium Scotch whisky, freshly squeezed lemon juice, simple syrup, bitters, and egg white, this refreshing drink is sure to impress your guests. The combination of sweet and sour flavors, along with the smoothness of the whisky, makes this cocktail a crowd-pleaser.
Whether you're hosting a holiday party or just looking for a cozy drink to enjoy by the fire, the Scotch Whisky Sour is a must-try. So, gather your ingredients and get ready to mix up a delicious and festive cocktail that will have everyone asking for the recipe.
2. Ginger and Scotch Mulled Wine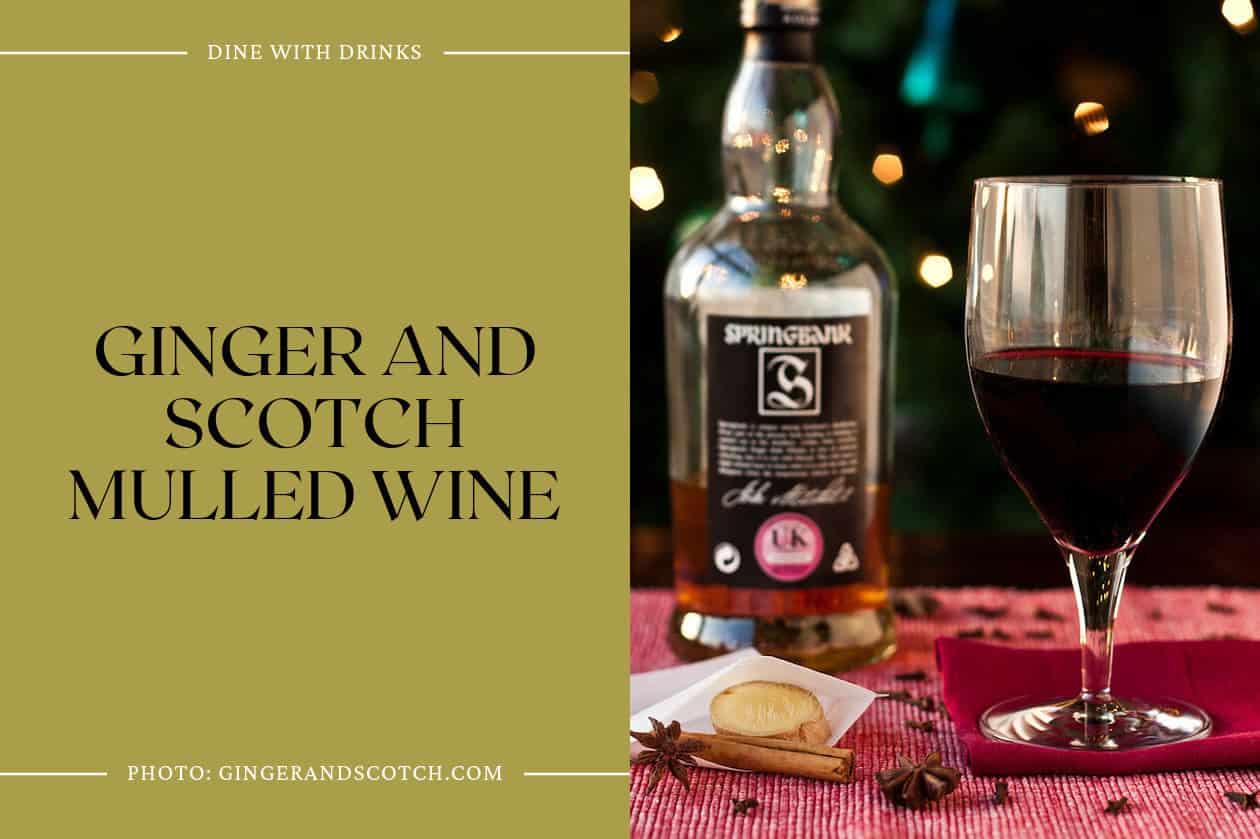 Looking for a unique and festive cocktail to serve during the holiday season? Look no further than the Ginger and Scotch Mulled Wine. This warm and spicy concoction combines the comforting flavors of mulled wine with a hint of ginger and a splash of Scotch whisky for an added kick.
Perfect for sipping on a cold winter night, this cocktail is sure to impress your guests and add a touch of holiday cheer to any gathering. So why not indulge a little this Christmas and give the Ginger and Scotch Mulled Wine a try?
3. Bobby Burns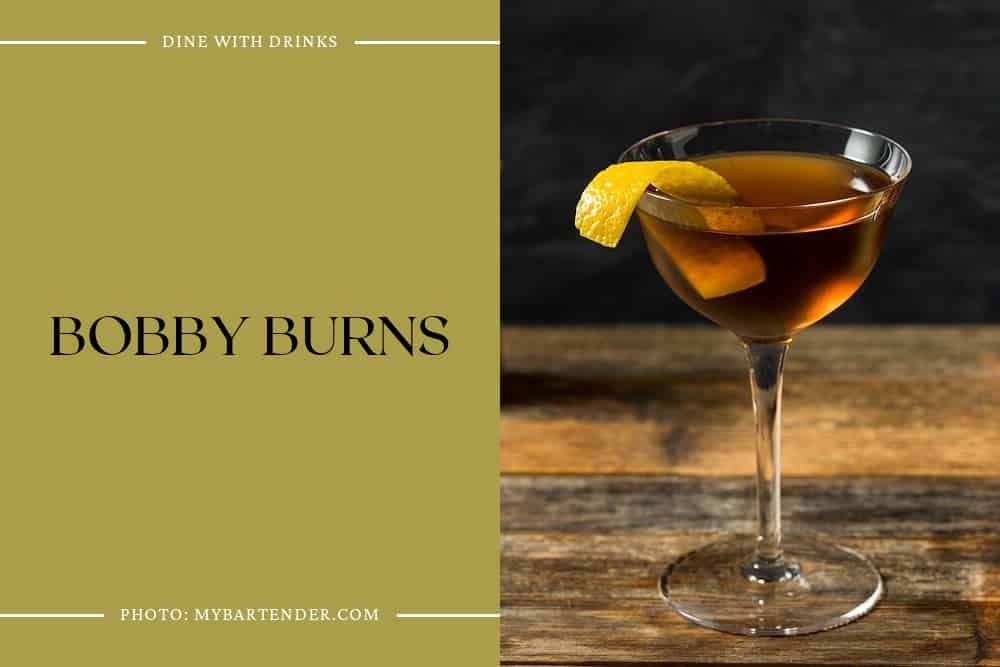 Looking for a smooth and flavorful Scotch cocktail to enjoy this holiday season? Look no further than the Bobby Burns. This lesser-known blended whisky cocktail is a dry and smooth drink with a rich, slightly herbal flavor. Made with equal proportions of blended Scotch whisky and vermouth, as well as a dash of the herbal liqueur Benedictine, the Bobby Burns is a delicious and complex cocktail that is perfect for sipping on a cozy winter evening.
Named after the famous Scottish poet Robert Burns, this cocktail is a great way to celebrate his birthday on January 25th, or to simply enjoy as a festive and flavorful holiday drink. So why not try a Bobby Burns this season and discover the delicious taste of this classic Scotch cocktail?
4. Midnight Fog Cocktail
The Midnight Fog Cocktail is a spooky and intriguing bourbon-based cocktail that is perfect for Halloween celebrations. The cocktail features a homemade rosemary spiced cola syrup that is infused with cinnamon, clove, cardamom, star anise, and a fresh rosemary sprig, which adds a sweet and spicy flavor to the drink.
The cocktail is then mixed with bourbon, scotch, lemon juice, bitters, and a hint of activated charcoal powder to give it a jet black color. The addition of dry ice creates a smoky and mysterious effect that adds to the overall Halloween vibe. The Midnight Fog Cocktail is a unique and impressive drink that is sure to impress guests at any holiday party.
5. Cranberry Old Fashioned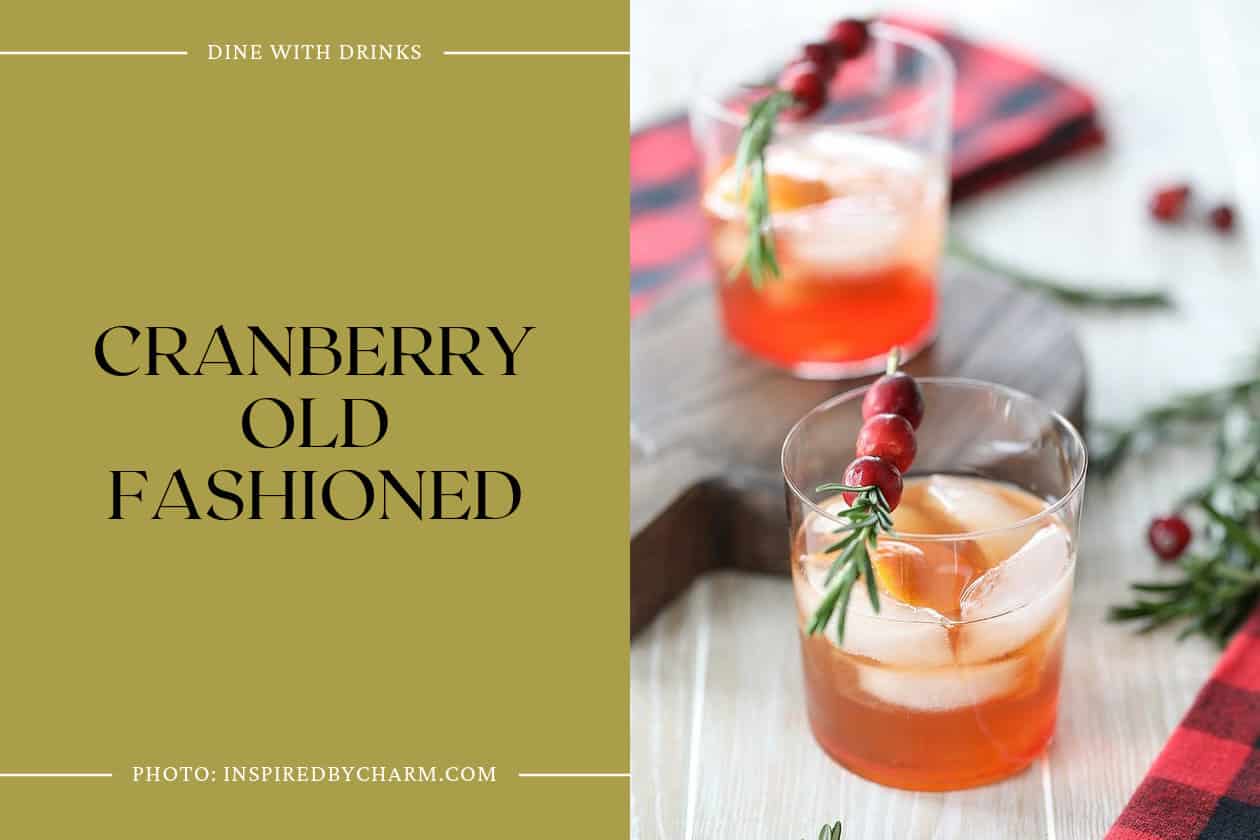 The Cranberry Old Fashioned is a perfect holiday cocktail to add to your list of festive drinks. This cocktail is a twist on the classic Old Fashioned, with the addition of cranberry simple syrup, quality bourbon, and a splash of bitters.
The cranberry simple syrup adds a sweet and tart flavor to the drink, making it a perfect balance of flavors. The cocktail is not only delicious but also visually appealing, with the addition of cranberries for garnish. If you're looking for a unique and flavorful holiday cocktail, the Cranberry Old Fashioned is a must-try.