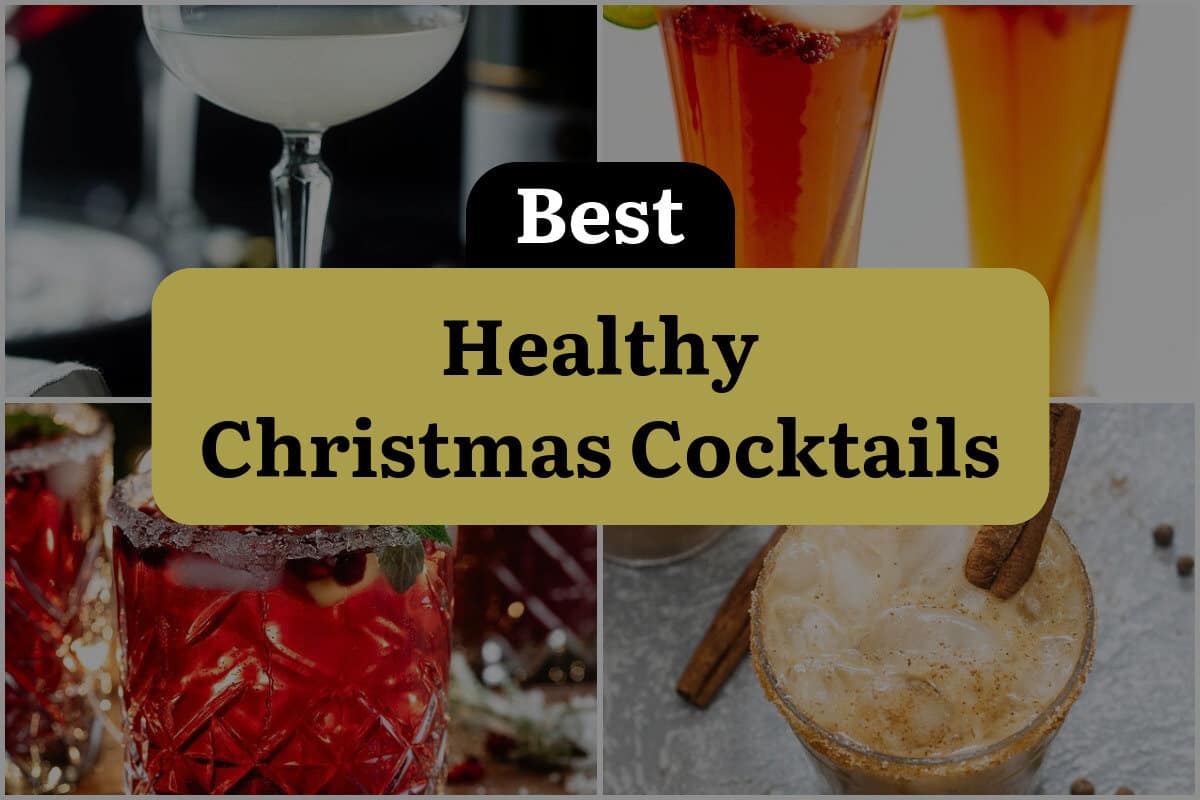 The holiday season is upon us, and for many of us, that means indulging in festive drinks and treats. However, it can be challenging to maintain a healthy lifestyle during this time of year.
With so many sugary and high-calorie options available, it can be tempting to give in to temptation and indulge in unhealthy beverages. Luckily, there are plenty of healthy Christmas cocktail recipes out there that can help you stay on track while still enjoying the holiday spirit.
When it comes to healthy Christmas cocktails, there are plenty of options to choose from. From refreshing mocktails to low-calorie cocktails, there is something for everyone.
Whether you're looking for a cozy drink to sip by the fire or a refreshing beverage to serve at your holiday party, there are plenty of healthy options to choose from.
One of the best things about healthy Christmas cocktails is that they are often made with fresh, natural ingredients. This means that you can indulge in your favorite holiday flavors without worrying about consuming artificial sweeteners or preservatives.
Plus, many of these recipes are easy to make at home, so you can experiment with different flavors and ingredients to find the perfect healthy Christmas cocktail for you.
1. Mango Coconut Champagne Cocktail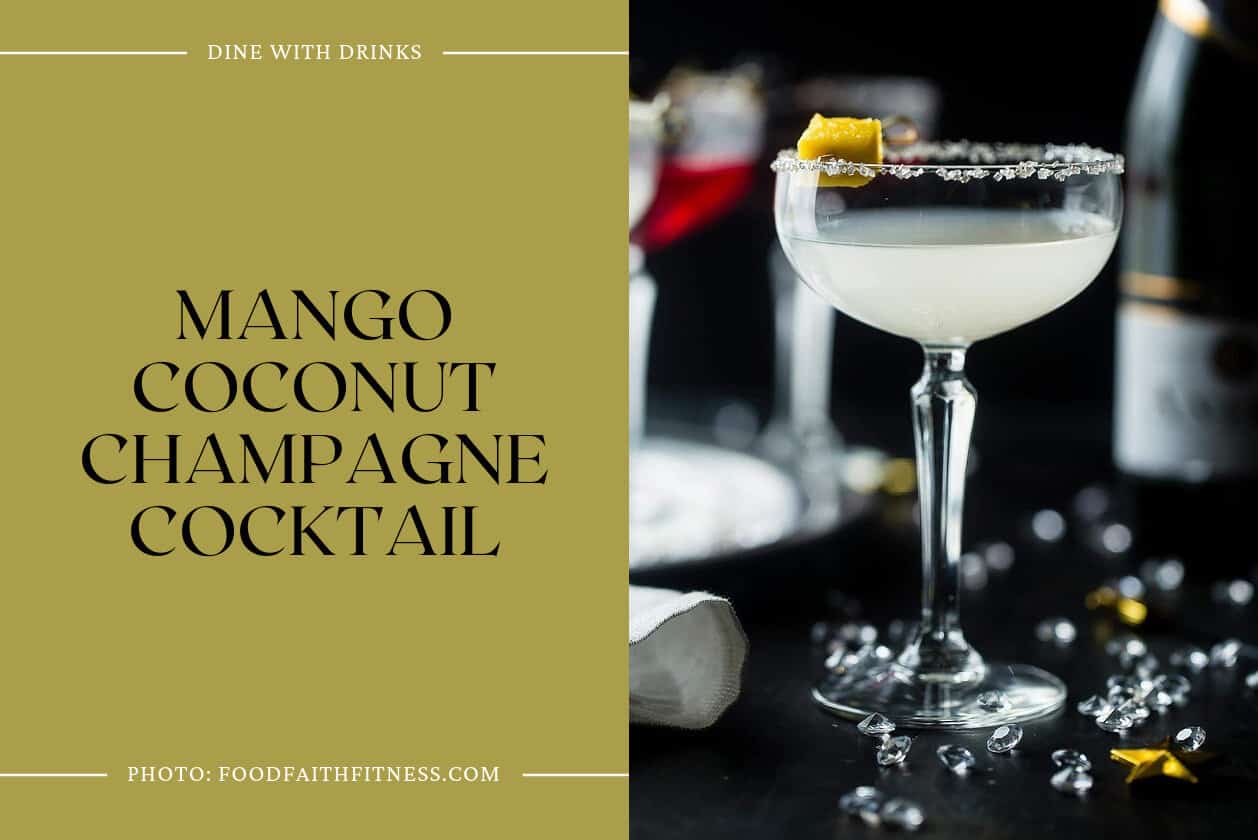 The Mango Coconut Champagne Cocktail is a delicious and healthy option for those looking to celebrate the holidays without the added sugar and calories. Made with Bai Bubbles, mango vodka, and champagne, this cocktail has a tropical twist that will transport you to a warm island getaway.
The combination of coconut and mango flavors is perfectly balanced and the champagne adds a festive touch. It's a great option for those who want to indulge in a cocktail without feeling guilty about the calories. Try this cocktail for a refreshing and healthy way to celebrate the holidays.
2. Pomegranate Lime Spritzer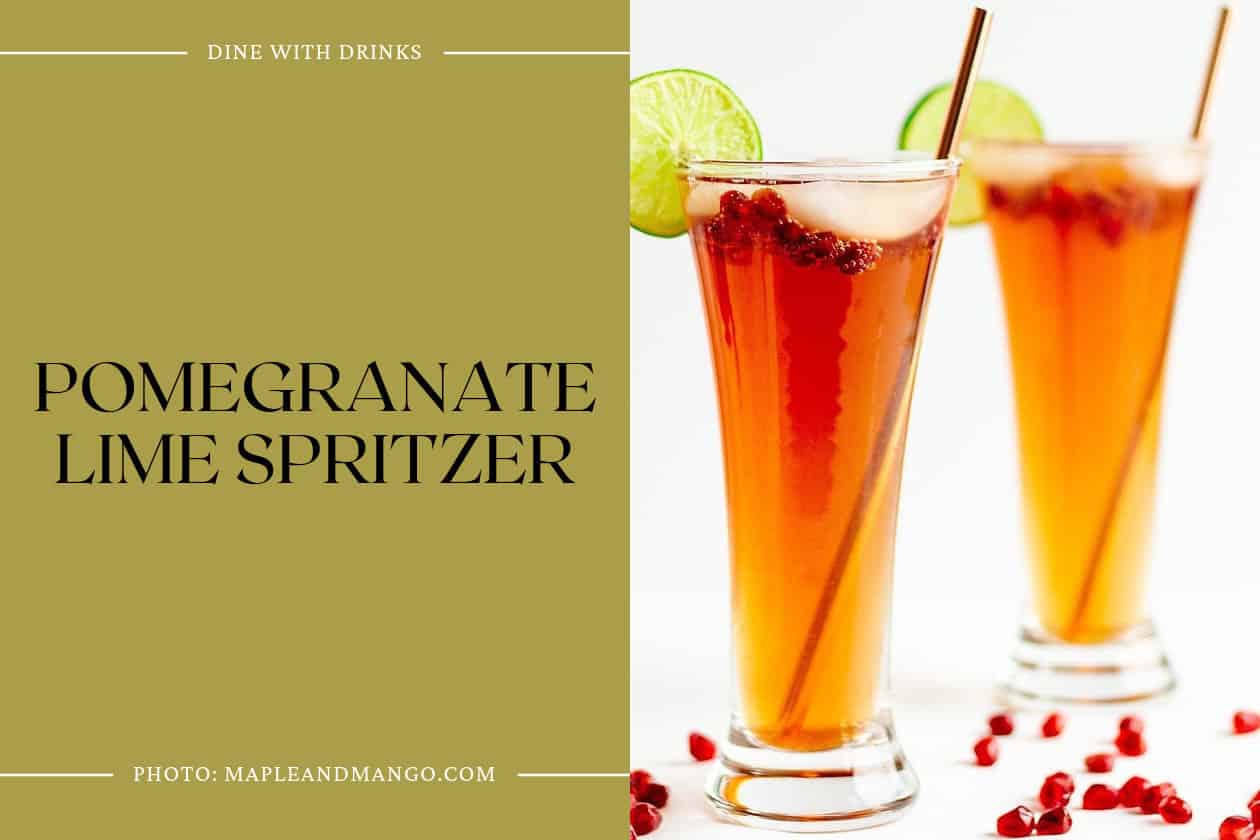 The Pomegranate Lime Spritzer is a refreshing and healthy cocktail that is perfect for the holiday season. Made with just a few simple ingredients, this cocktail is not too sweet and contains no refined sugars or syrups. It's a great alternative to the many sweet treats that are typically enjoyed during the holidays.
The combination of pomegranate juice and lime gives this cocktail a bright and tangy flavor that is sure to please. It's also highly customizable, so you can make it your own by adding different garnishes or swapping out the juice for something else. Overall, the Pomegranate Lime Spritzer is a delicious and festive cocktail that is perfect for any occasion.
3. Pomegranate Mint Cocktail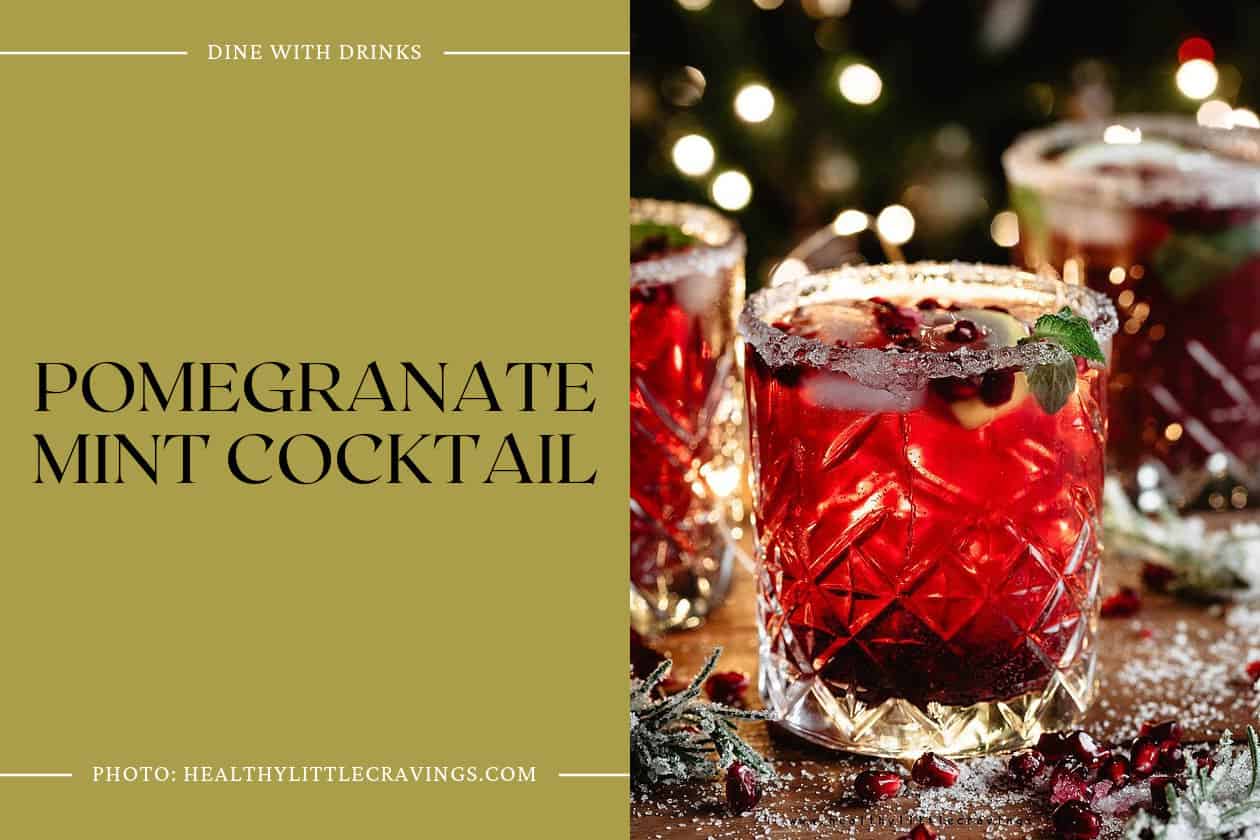 Looking for a refreshing and healthy Christmas cocktail? Look no further than the Pomegranate Mint Cocktail. Made with pomegranate juice, tonic water, and fresh mint leaves, this mocktail is perfect for those who want a non-alcoholic option. The pomegranate juice adds a tart and fruity flavor, while the tonic water provides a bit of fizz.
The fresh mint leaves give the cocktail a refreshing and herbaceous twist. This cocktail is a great option for those who want to indulge in a festive drink without the guilt. Try it out and impress your guests with this delicious and healthy Christmas cocktail.
4. Almond Spiced White Russian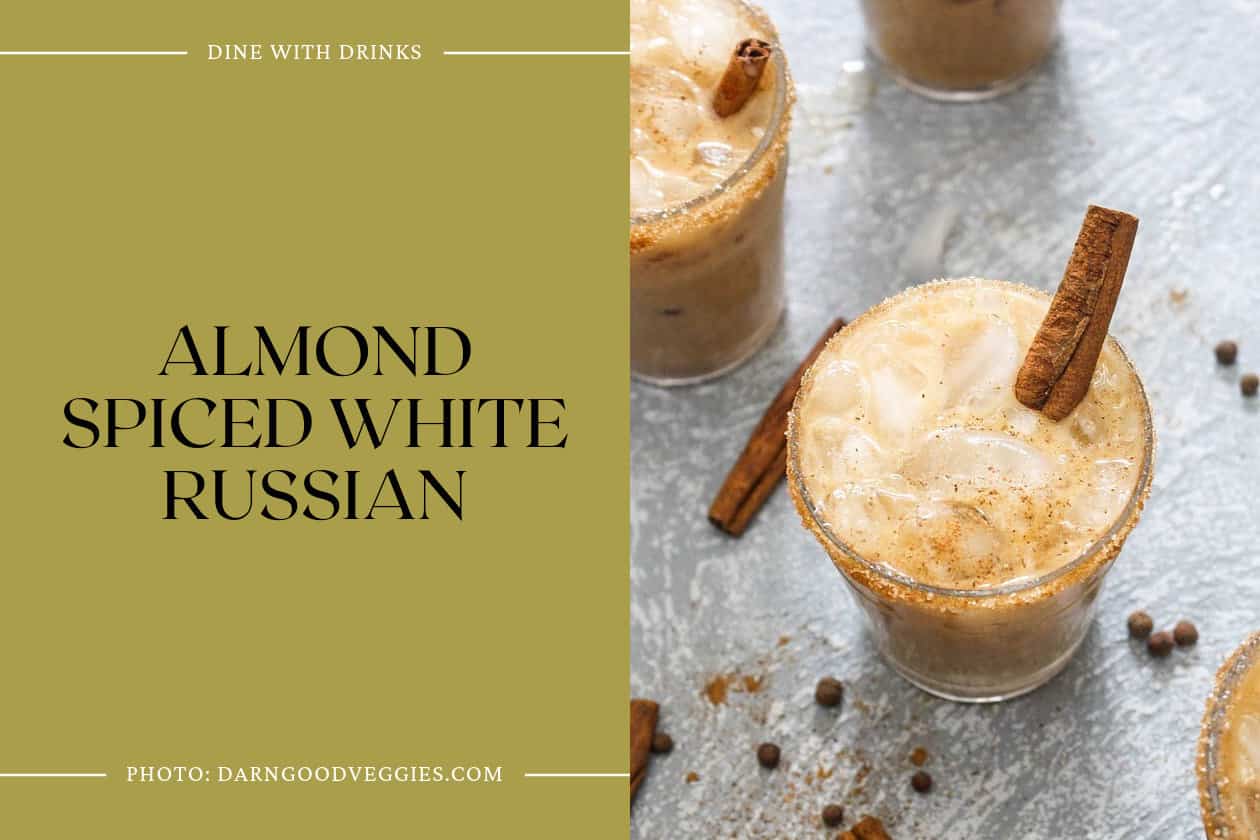 The Almond Spiced White Russian is a unique and healthy twist on the traditional White Russian cocktail. This holiday-inspired drink is infused with warm spices like cinnamon and nutmeg, and instead of using cream, it is made with almond milk. The almond milk is steeped with spices to give the drink a rich and flavorful taste.
The cocktail is topped with a cinnamon sugar rim, which adds a festive touch to the drink. This cocktail is perfect for anyone who wants to indulge in a holiday drink without the guilt of consuming too many calories. The Almond Spiced White Russian is a must-try for anyone who loves a creamy and flavorful cocktail.
5. Rosemary Champagne Cocktail With Blood Orange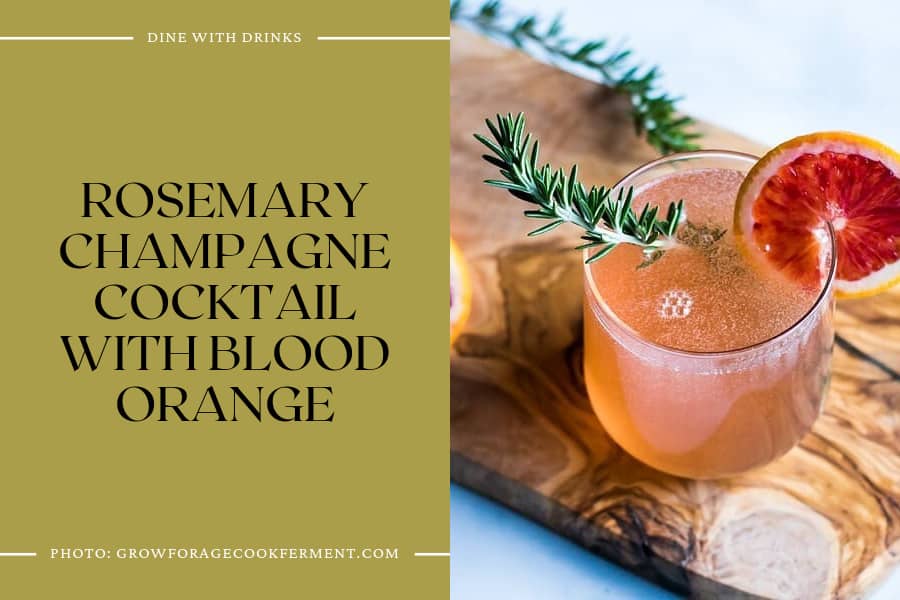 The Rosemary Champagne Cocktail with Blood Orange is a unique and flavorful addition to any holiday gathering. The cocktail features a homemade rosemary syrup that adds a delicious herbal note to the drink. The blood orange juice gives it a beautiful color and a tangy sweetness that balances the rosemary perfectly.
Whether you're looking for a festive cocktail to serve at a party or a special drink to enjoy on a cozy night in, this cocktail is sure to impress. Plus, the added health benefits of rosemary make it a guilt-free indulgence. Don't miss out on this delicious and healthy holiday treat.