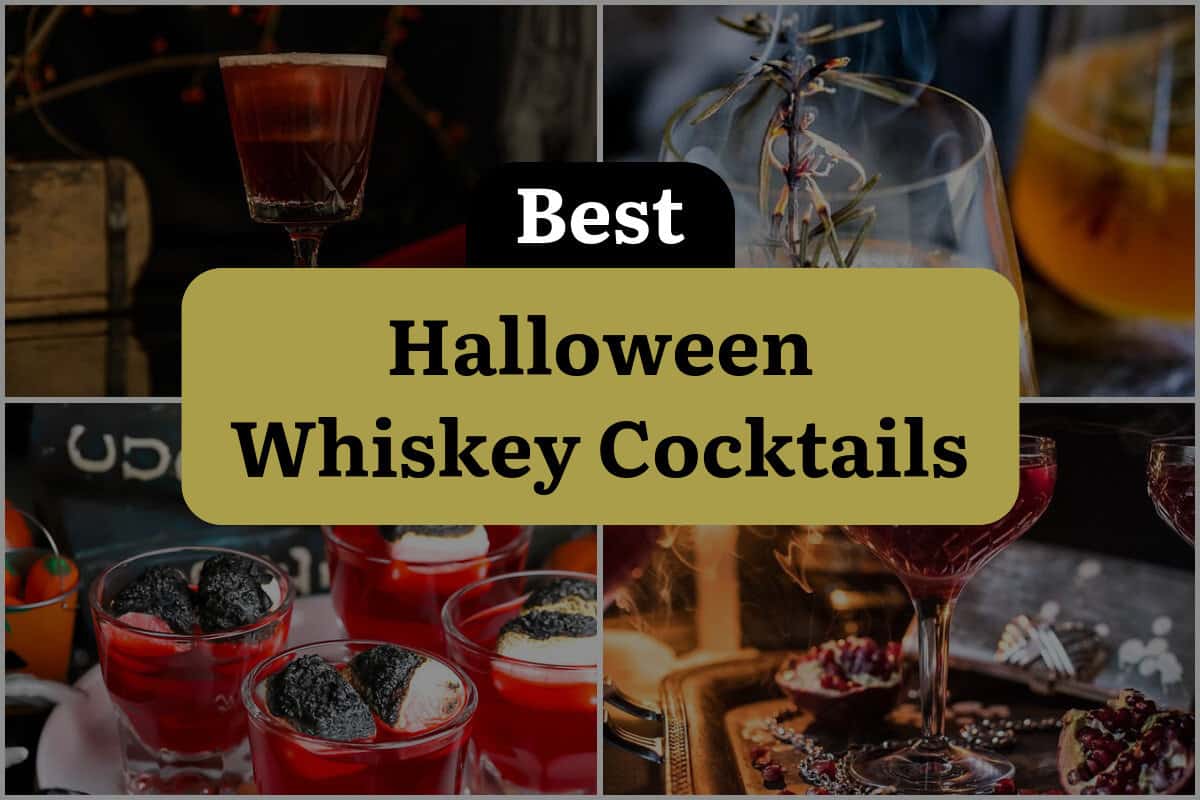 Halloween is right around the corner, and it's time to get spooky with your cocktails. If you're a whiskey lover, then you're in for a treat.
Whiskey is a perfect base for Halloween cocktails as it adds depth and complexity to any drink. Whether you're throwing a Halloween party or just looking to enjoy a delicious cocktail at home, we've got you covered.
Now, you might be thinking, "What makes a Halloween cocktail different from any other cocktail?" Well, a Halloween cocktail is all about creating a spooky atmosphere. The drink should be visually stunning, with a touch of eerie or creepy elements.
The flavors should be bold and unique, with a hint of sweetness or spiciness. A Halloween cocktail should be a conversation starter, a drink that will leave a lasting impression on your guests.
In this blog post, we'll take a look at some of the best Halloween whiskey cocktail recipes.
From classic cocktails with a spooky twist to innovative creations, we'll explore a range of drinks that will satisfy any whiskey lover. So, grab your shaker, put on your favorite Halloween playlist, and let's get mixing!
1. Whiskey Me Away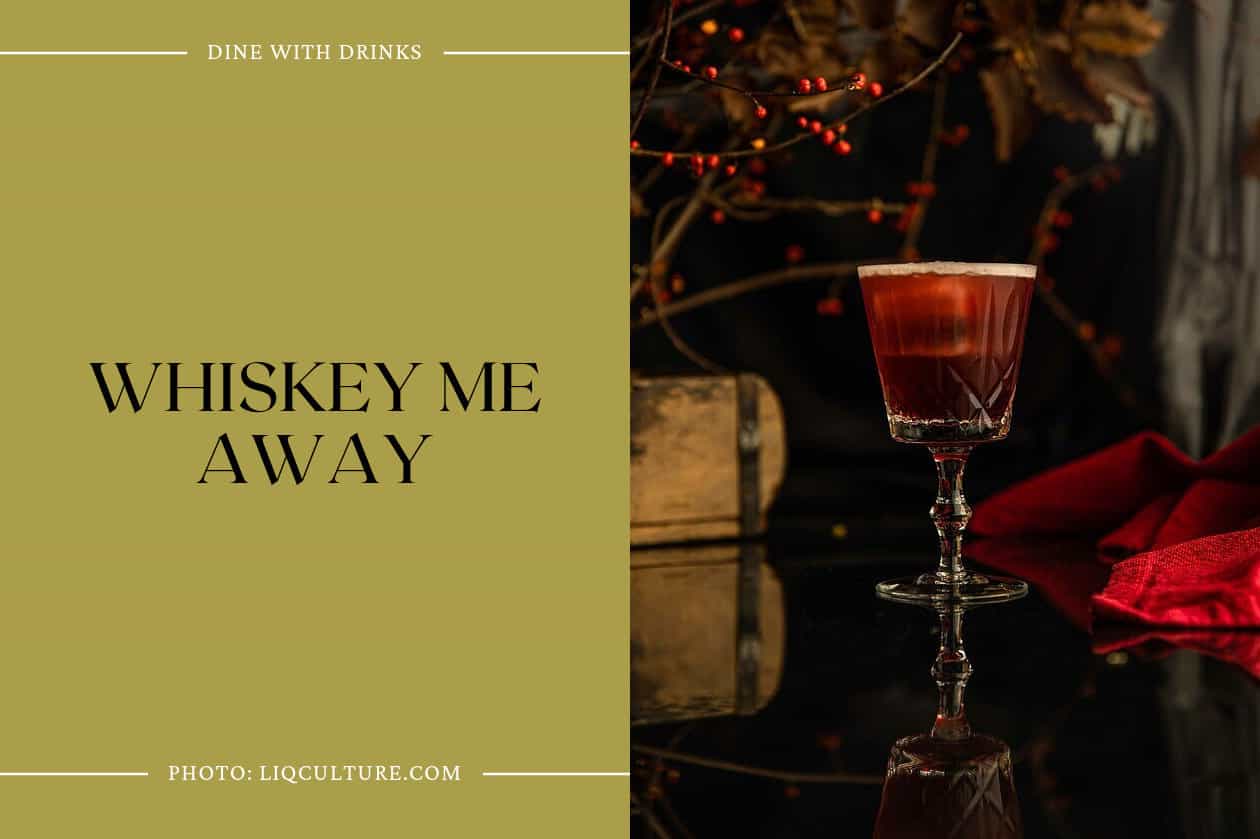 "Whiskey Me Away" is a perfect Halloween cocktail for whiskey lovers who enjoy a spicy kick. The cocktail combines the bold flavors of straight rye whiskey with the sweetness of pomegranate and the bitterness of Campari. The addition of honey syrup balances out the flavors, making it a well-rounded cocktail.
The recipe is flexible, allowing for the use of different types of whiskey, but the recommended Michter's straight rye whiskey adds a unique spiciness to the drink. Overall, "Whiskey Me Away" is a delicious and easy-to-make cocktail that is sure to impress your guests this Halloween.
2. Haunted Graveyard Halloween Cocktail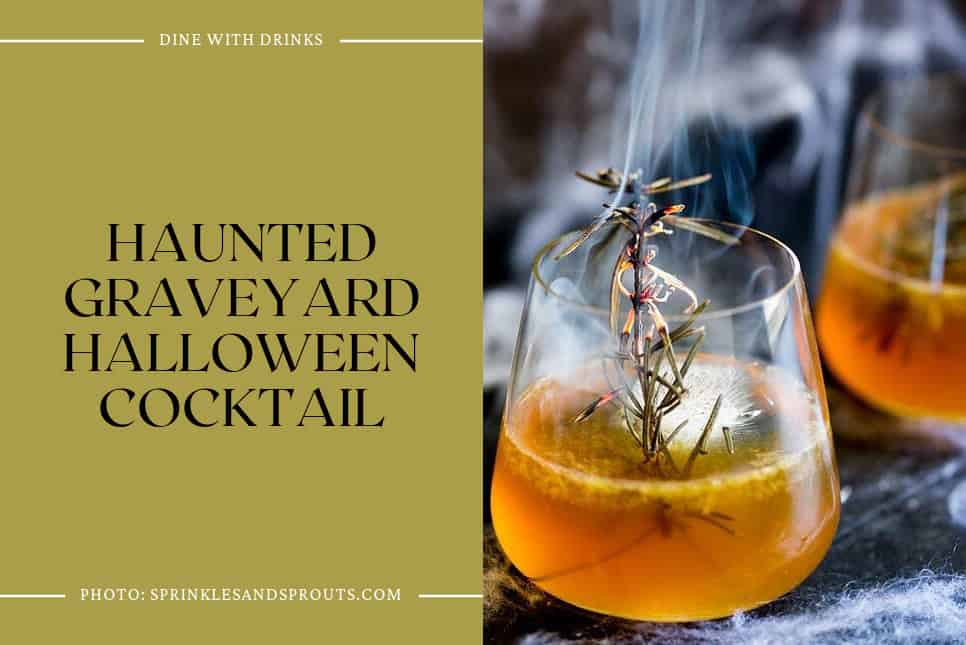 The Haunted Graveyard Halloween Cocktail is a perfect addition to any Halloween party or fall gathering. This bourbon-based cocktail is infused with maple syrup and bitters, giving it a warm and complex flavor. The addition of orange and rosemary adds a touch of spooky theater, making it the perfect Halloween cocktail.
The smoking rosemary garnish adds an extra level of intrigue to the drink. Even without the garnish, the Haunted Graveyard Halloween Cocktail is a delicious and satisfying drink that will impress your guests. If you're looking for a unique and flavorful Halloween whiskey cocktail, the Haunted Graveyard is definitely worth a try.
3. Blood Shots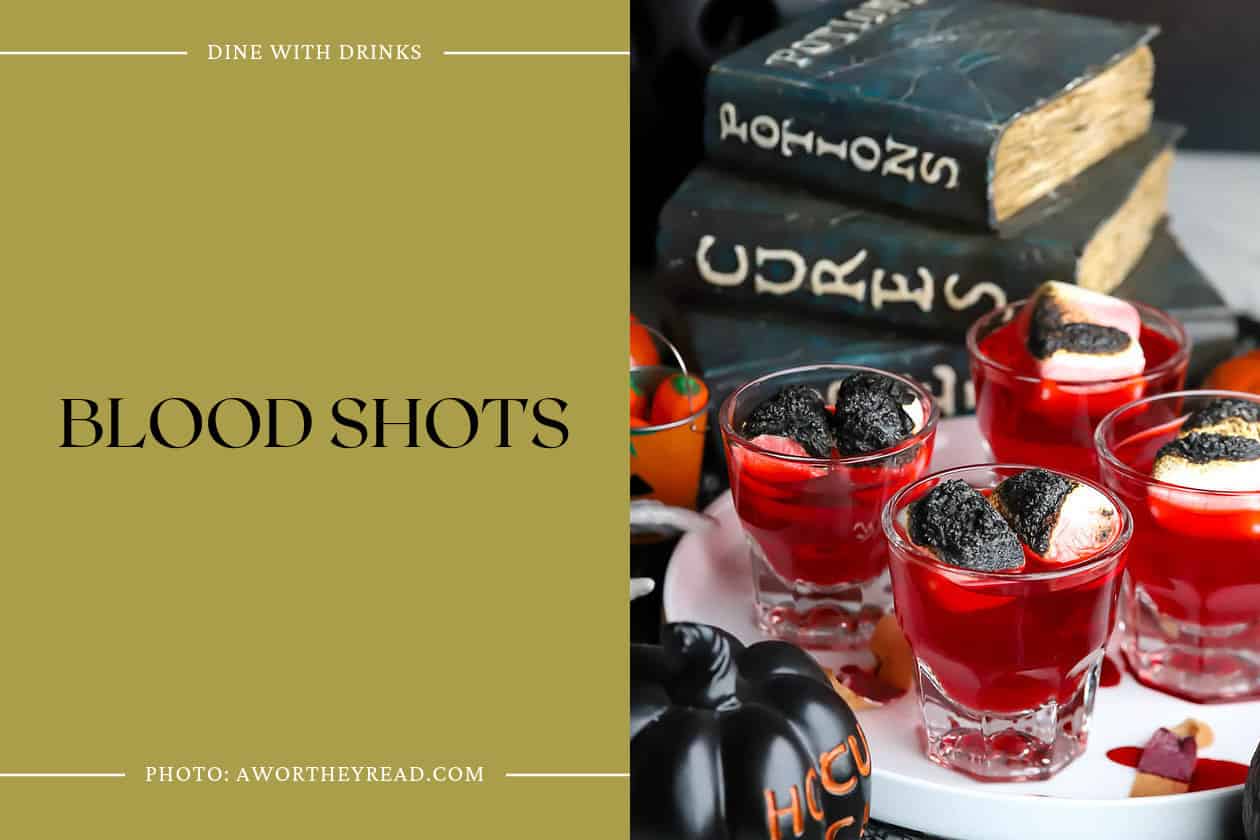 Looking for a Halloween cocktail that's both spooky and delicious? Look no further than Blood Shots! This whiskey-based drink is perfect for any Halloween party, with its deep red color and eerie name.
While the recipe may sound intimidating, don't worry – no actual chicken blood is involved! Whether you're a fan of whiskey or just looking for a fun and festive drink, Blood Shots is sure to impress. So why not give it a try and add a little extra spookiness to your Halloween celebrations?
4. The Half Blood Prince Cocktail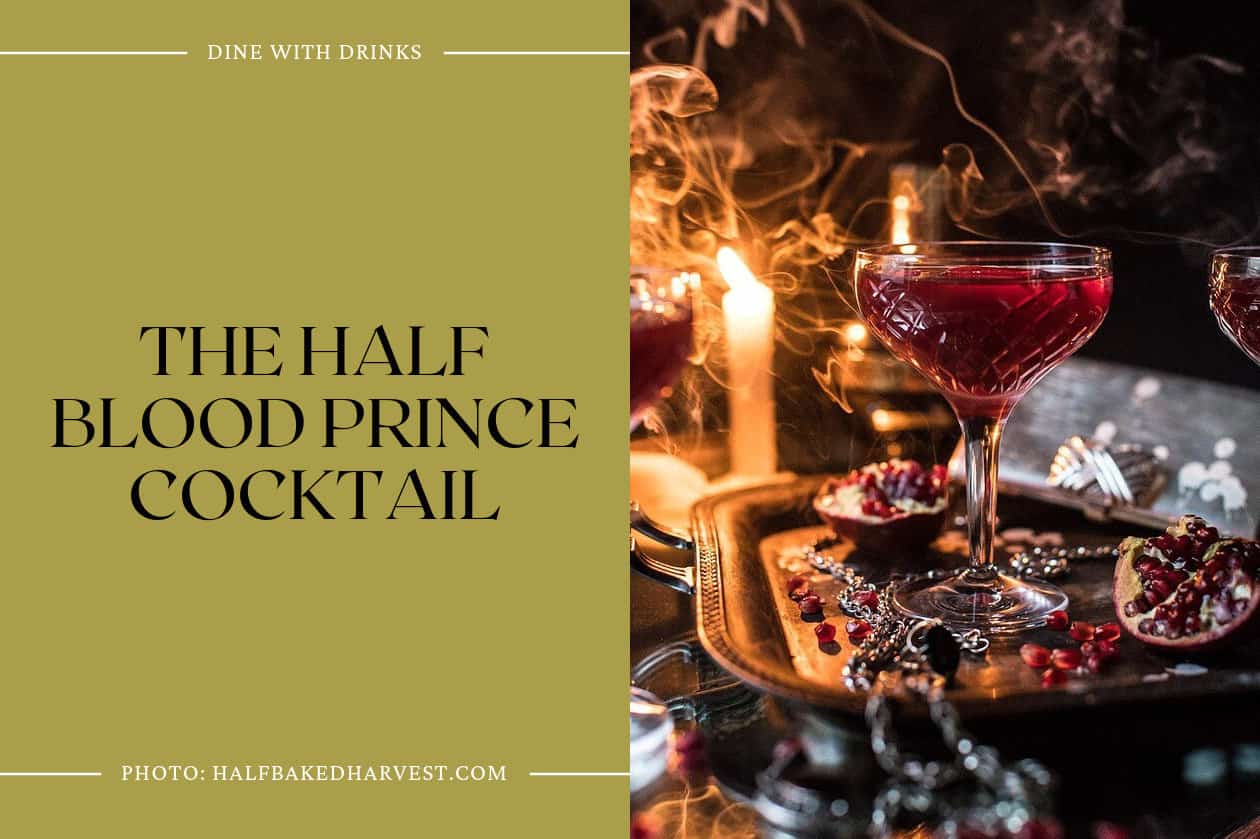 "The Half Blood Prince Cocktail" is a spooky and delicious Halloween whiskey cocktail inspired by the Harry Potter series. The cocktail features a mix of pomegranate, bourbon, Chambord (raspberry liquor), and lemon, creating a blood-red color that is perfect for any Halloween party.
The use of Chambord adds a unique and fruity flavor to the drink, while the touch of maple adds a subtle sweetness. The cocktail is easy to make and takes only a few minutes to prepare, making it perfect for any last-minute Halloween gatherings. Overall, "The Half Blood Prince Cocktail" is a must-try for any whiskey and Harry Potter fans looking for a fun and festive Halloween drink.
5. Bourbon Butterbeer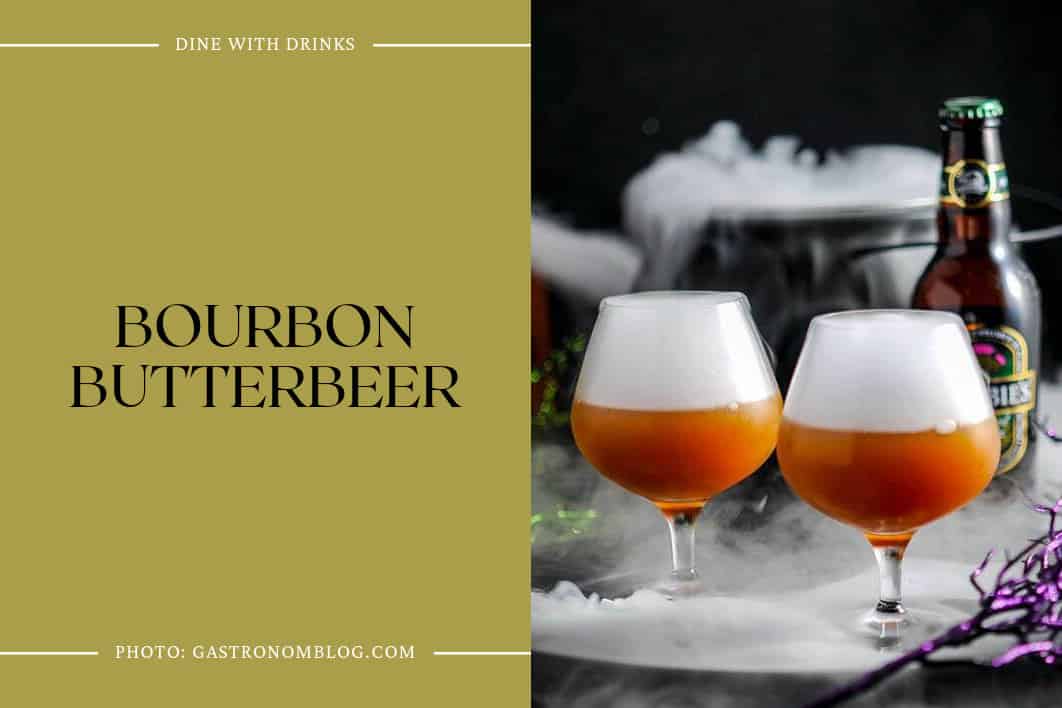 Looking for a magical Halloween whiskey cocktail? Look no further than the Bourbon Butterbeer! Inspired by the famous wizard beverage from the Harry Potter series, this cocktail combines sweet bourbon, buttered brown sugar syrup, apple cider, and spicy ginger beer for a fall-inspired flavor.
But what really sets this cocktail apart is the addition of dry ice, which creates a bubbling, smoking effect that feels like something straight out of a wizard's laboratory. Sip on this cocktail and let it transport you to a magical place this Halloween.
6. Red Moon Over Manhattan Cocktail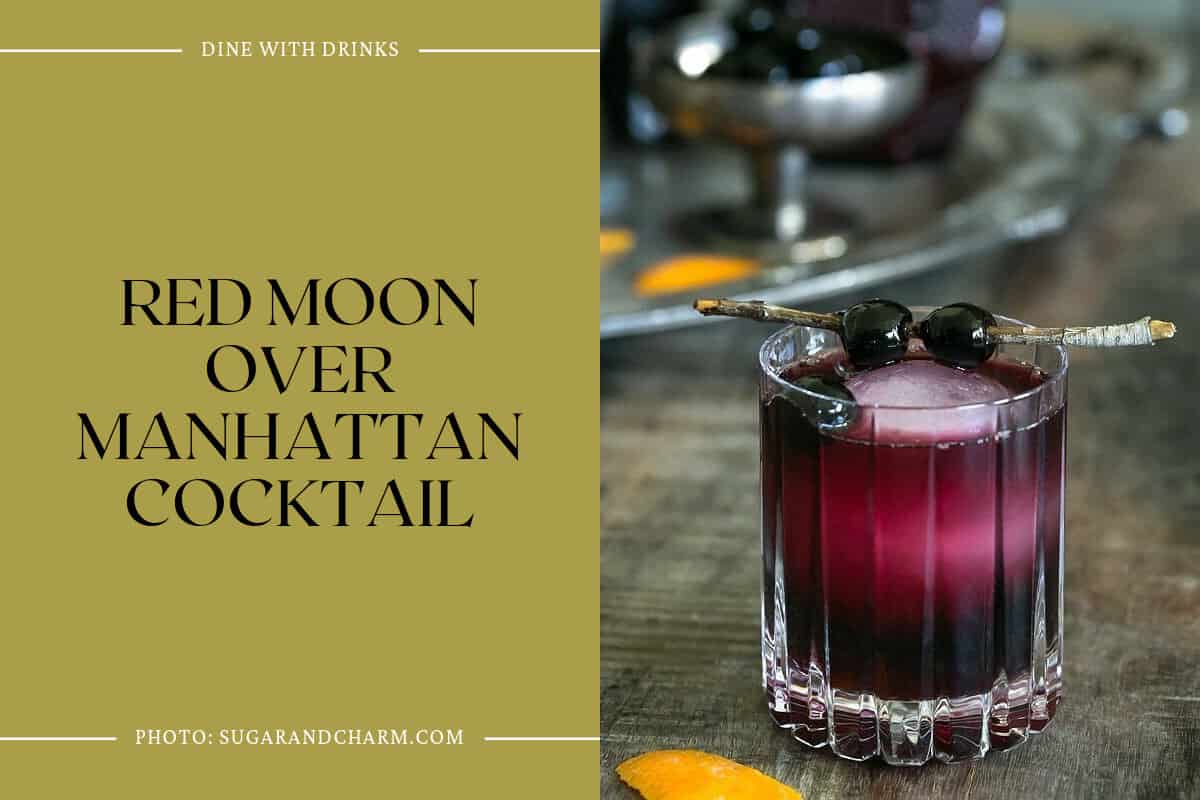 Looking for a unique and delicious whiskey cocktail to serve at your Halloween party? Look no further than the Red Moon Over Manhattan Cocktail! This twist on the classic Manhattan cocktail incorporates red wine for a rich and complex flavor that is sure to impress your guests.
Garnished with an orange peel and maraschino cherry, this cocktail is as beautiful as it is tasty. Plus, at less than 150 calories per drink, it's a guilt-free indulgence. Whether you're hosting a spooky movie night or a fall harvest party, the Red Moon Over Manhattan Cocktail is the perfect addition to your Halloween festivities.
7. Smoked Manhattan With Cinnamon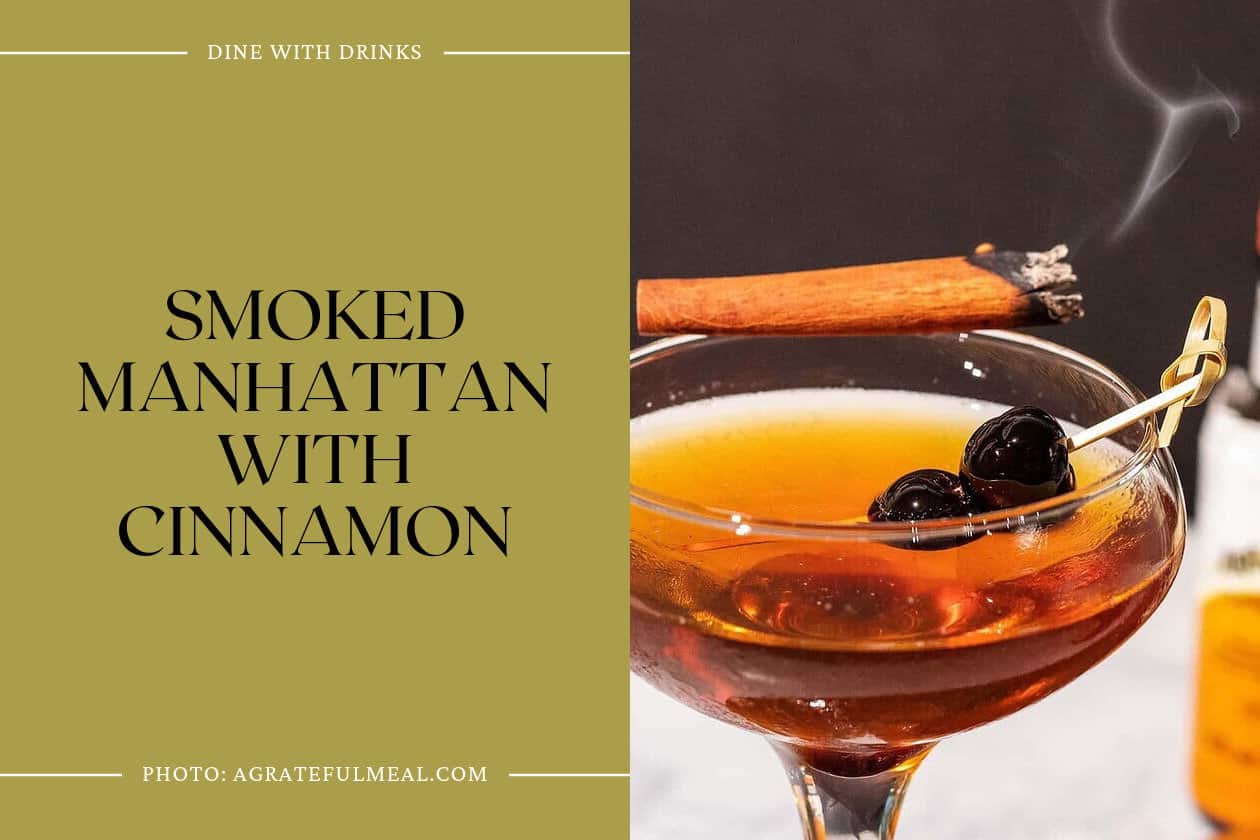 The Smoked Manhattan with Cinnamon is a twist on the classic Manhattan cocktail. It combines bourbon, sweet vermouth, bitters, and maraschino cherry syrup with the added smoky flavor of burnt cinnamon.
The warm, spicy notes of the cinnamon complement the bourbon perfectly, making it a great choice for fall and Halloween parties. It's easy to make and sure to impress your guests with its unique flavor profile.