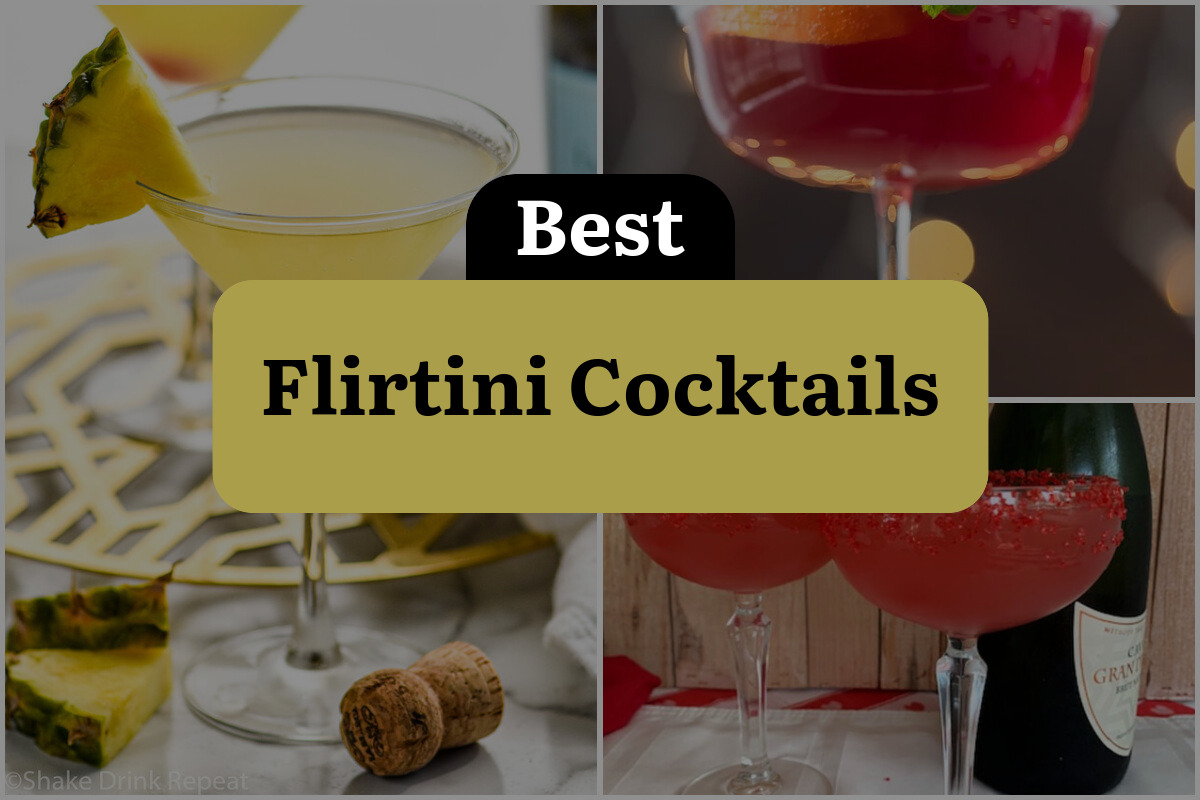 The art of mixology is a fascinating one. It is a delicate balance of flavors and creativity that can transform any drink into a masterpiece.
And when it comes to cocktails, there is nothing quite like a Flirtini. This fruity, bubbly concoction is a favorite among cocktail enthusiasts, and for good reason.
The Flirtini is a drink that is as fun to make as it is to drink. It is a perfect blend of sweet and sour, with just the right amount of fizz. And the best part?
The endless possibilities for customization. From different types of fruit juices to various spirits, the Flirtini can be tailored to suit any taste.
As a bartender, I have had the pleasure of experimenting with many different Flirtini recipes.
And let me tell you, there are some amazing variations out there. From classic recipes to more adventurous ones, the Flirtini is a drink that never gets old.
In this blog post, I will be sharing some of the best Flirtini Cocktail recipes that I have come across.
Whether you are a seasoned mixologist or just looking for a fun drink to impress your friends, these recipes are sure to delight. So sit back, grab a shaker, and let's get mixing!
1. Flirtini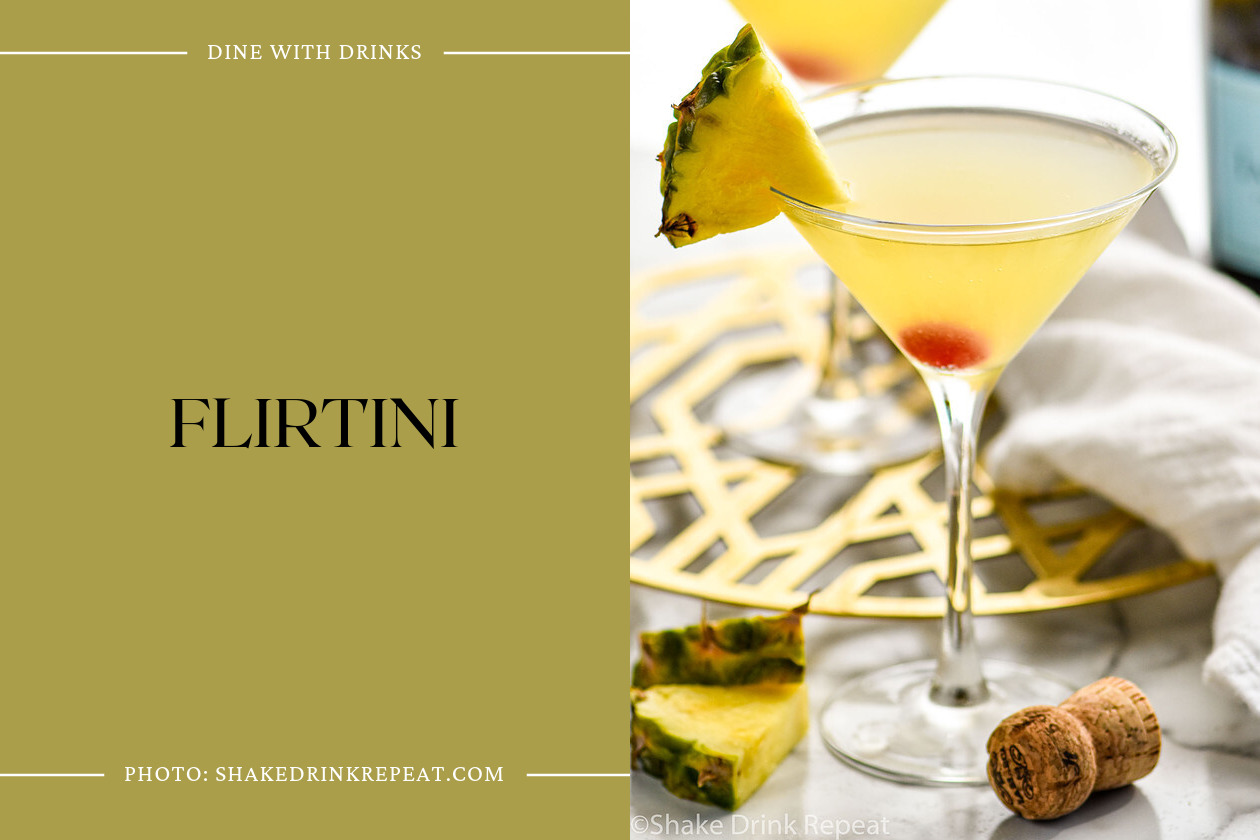 The Flirtini is a fun and flirty champagne martini that is perfect for those who love fruity and refreshing cocktails. Made with just three simple ingredients – champagne, vodka, and pineapple juice – this cocktail is easy to make and perfect for any occasion. The combination of the bubbly champagne and sweet pineapple juice creates a tropical vibe that is sure to transport you to a beachside paradise.
When served in a chilled martini glass and garnished with a pineapple slice and a cherry, the Flirtini becomes a beautiful and elegant cocktail that is sure to impress your guests. So, if you're looking for a drink that is both fun and sophisticated, give the Flirtini a try – you won't be disappointed!
2. Sparkling Holiday Flirtini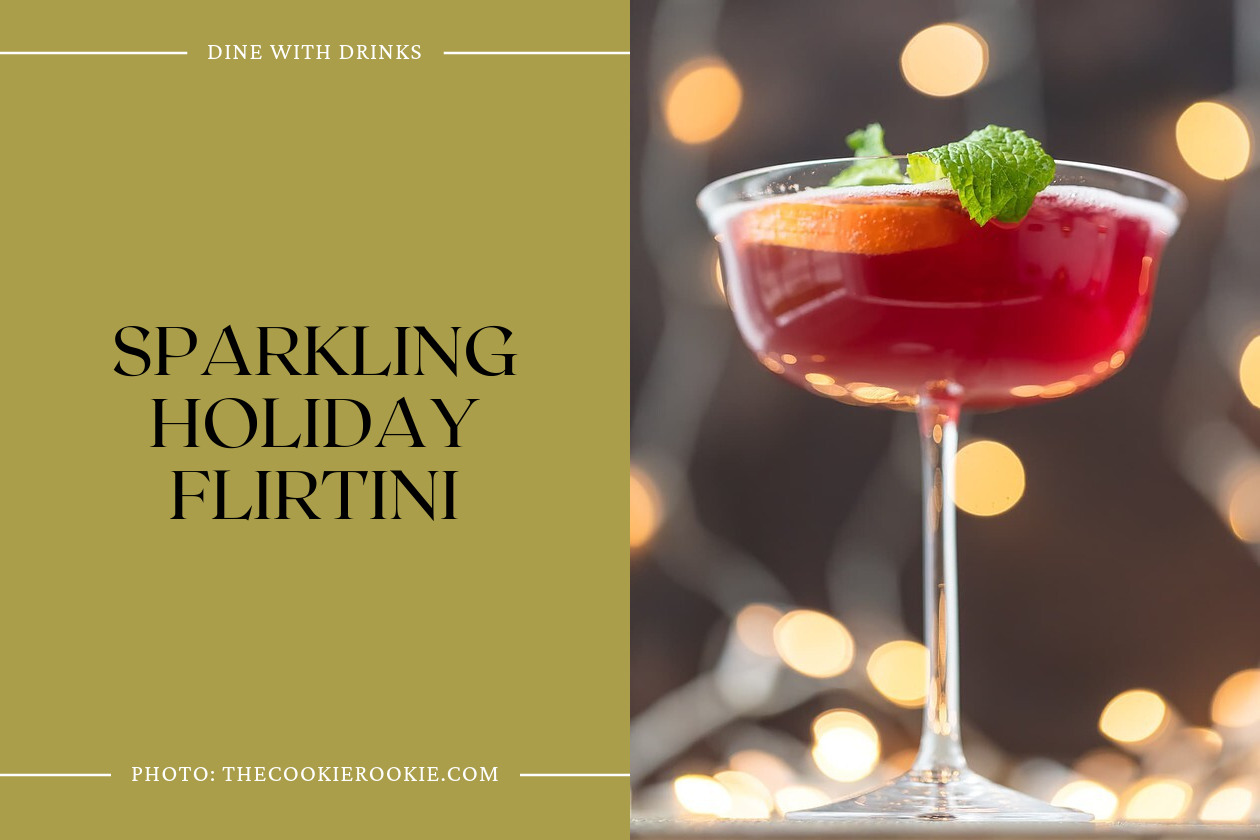 The Sparkling Holiday Flirtini is a festive and fun cocktail that is perfect for any holiday occasion. Made with orange vodka, cranberry and pineapple juice, and topped off with red Moscato champagne, this drink is both delicious and visually stunning.
The garnish of orange slices and mint adds an extra touch of elegance to this already impressive cocktail. Whether you're hosting a holiday party or just looking for a special drink to enjoy with your loved one, the Sparkling Holiday Flirtini is sure to impress. So why not add a little sparkle to your holiday season with this delightful cocktail?
3. Pink Flirtini Cocktail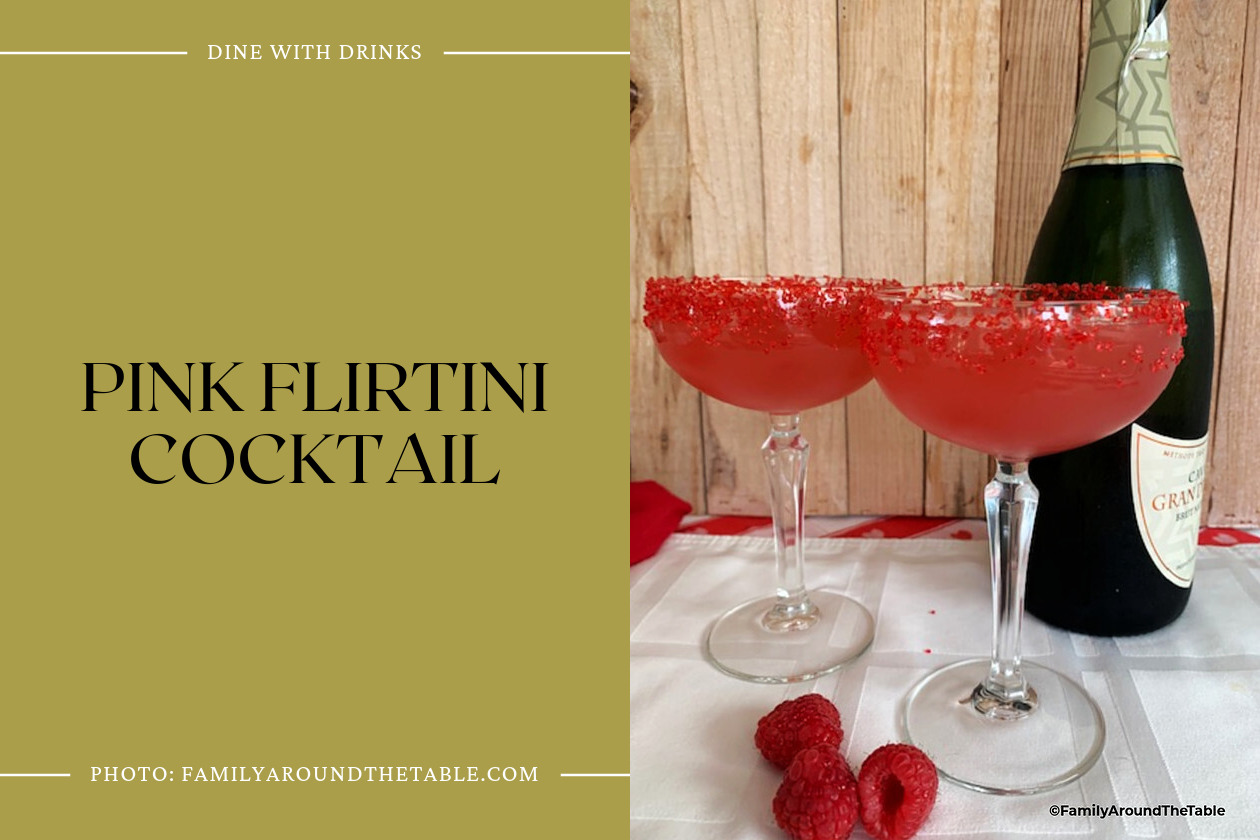 The Pink Flirtini Cocktail is a perfect drink for those who love a little bit of tartness in their cocktails. This vodka-based drink is made with fresh raspberries, which are muddled to create a homemade raspberry vodka. The cocktail is then strained and served without ice, making it a perfect drink for Valentine's Day, Galentine's Day, or a bridal shower.
The rim of the glass can be coated with sugar crystals to add to the presentation of the drink. While some may find this cocktail to be on the tart side, it can be sweetened with simple syrup to taste. This drink is perfect for those who want to impress their guests with a unique and flavorful cocktail.