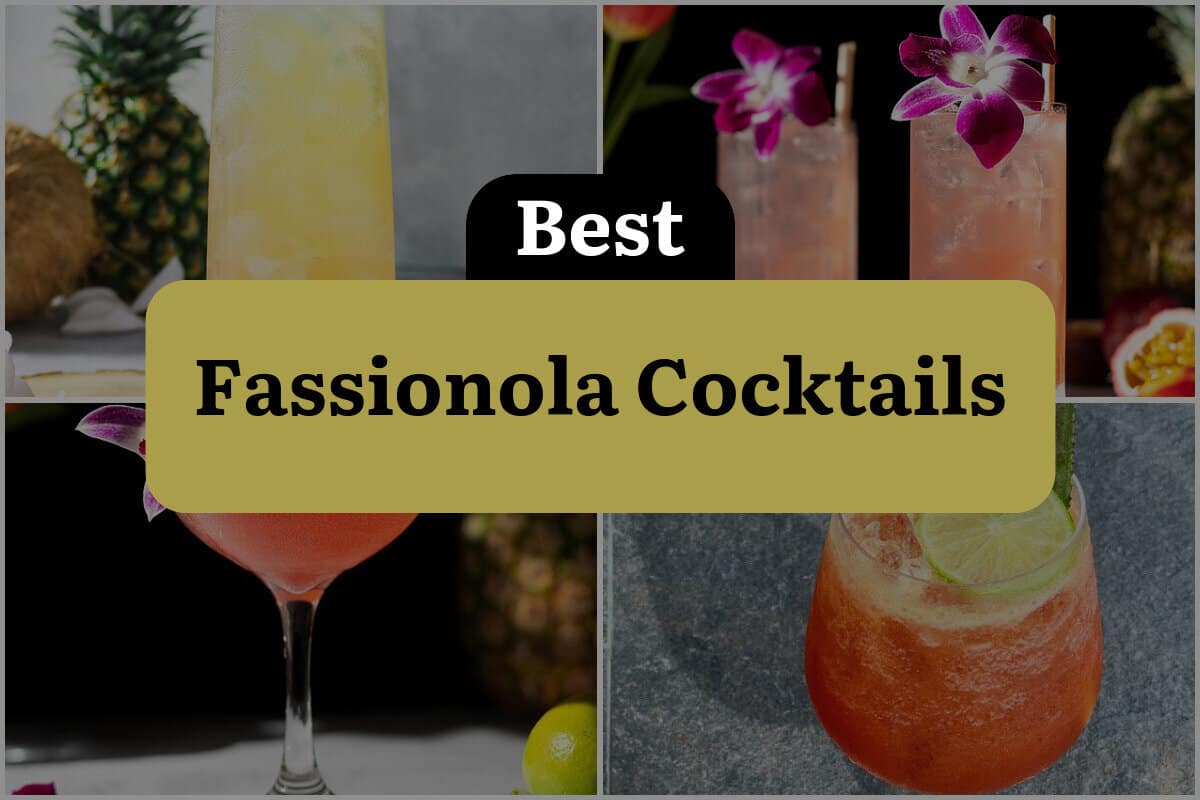 As a bartender, I'm always on the lookout for new and exciting ingredients to add to my cocktail recipes. Recently, I stumbled upon a unique syrup called Fassionola.
At first, I had no idea what it was or how to use it, but after some experimentation, I found that it adds a delicious tropical flavor to drinks.
Fassionola is a bright red syrup made from fruits such as strawberries, raspberries, and passion fruit. It was originally created in New Orleans in the early 1900s and was used in a variety of cocktails, including the Hurricane.
However, it fell out of popularity in the 1950s and was nearly forgotten until recently when bartenders started rediscovering it.
One of the reasons Fassionola is so exciting to work with is that it's versatile. It can be used in a variety of cocktails, including Tiki drinks, Margaritas, and even non-alcoholic beverages.
Its sweet and tangy flavor pairs well with rum, tequila, and gin, making it a great addition to any bar.
In this blog post, I'm going to share some of the best Fassionola cocktail recipes I've come across.
These drinks are perfect for summer parties or any time you want to add a little tropical flair to your beverage selection. So grab a shaker, some ice, and let's get mixing!
1. Fassionola Sunrise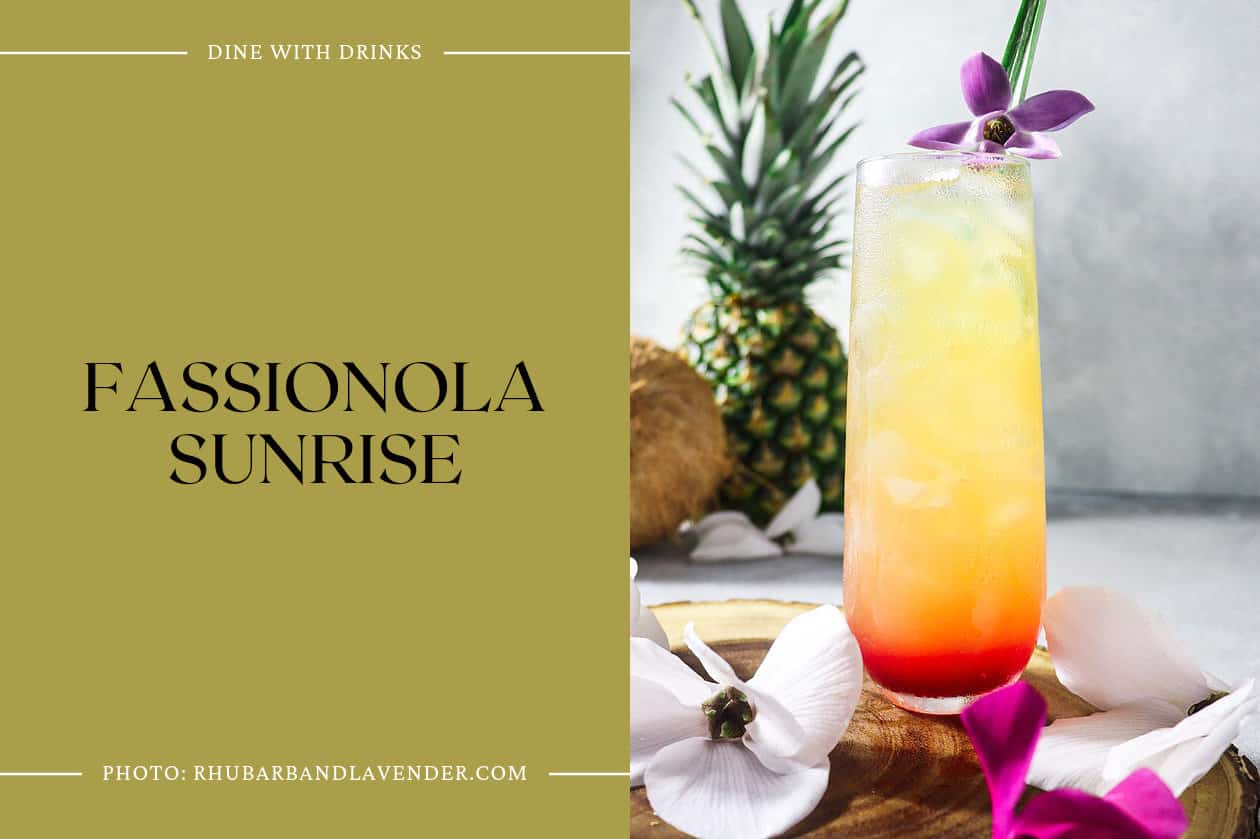 The Fassionola Sunrise is a tropical cocktail that will transport you to a sunny paradise with just one sip. This rum-based cocktail features the long-forgotten fassionola syrup, which is bursting with tangy passionfruit and sweet berries. The syrup is used to create a gorgeous sunrise color, and a splash of curaçao adds a bright, citrusy flavor.
With a pineapple-forward taste, this cocktail is perfect for those who love tropical flavors. Garnished with pineapple leaves and a wedge, the Fassionola Sunrise is a beautiful and delicious cocktail that will make you feel like you're on vacation.
2. Fassionola Soda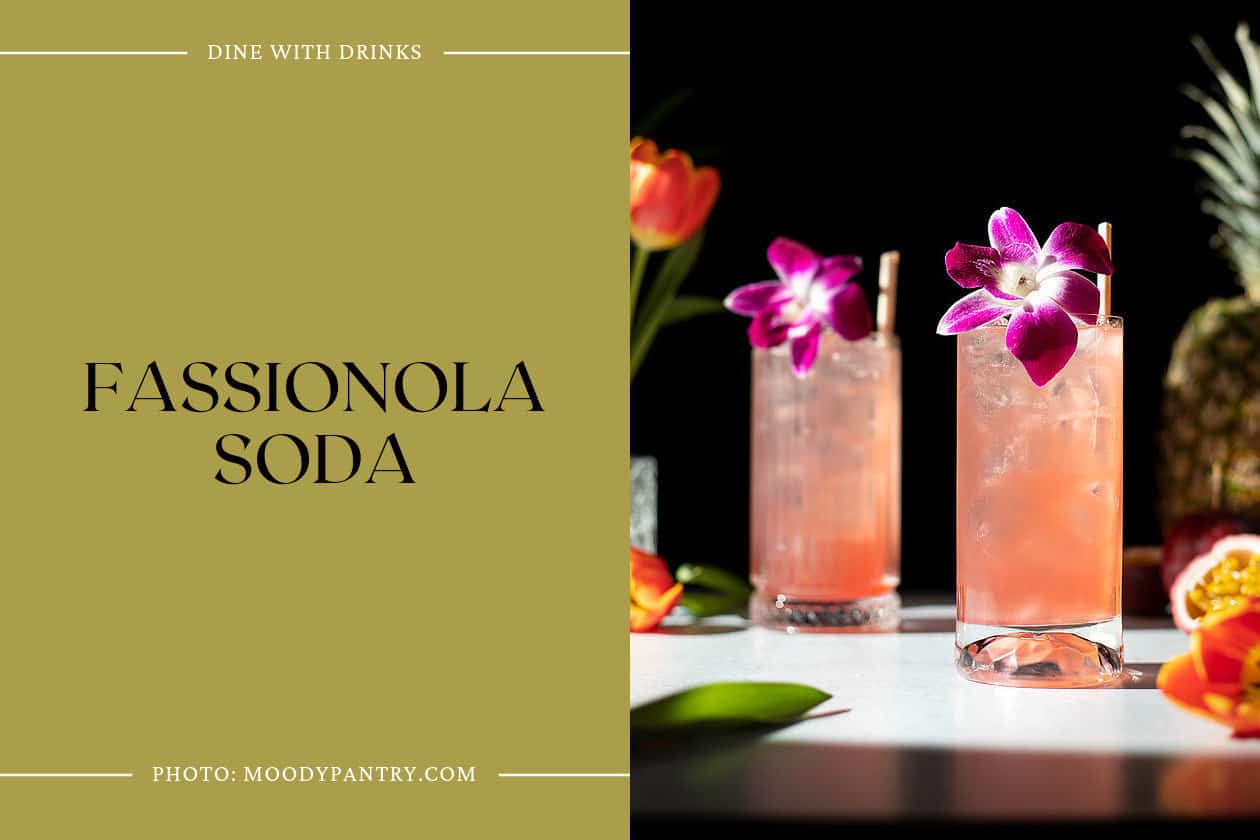 The Fassionola Soda is a refreshing and customizable drink that features a bright red syrup made from a blend of fruits including passion fruit, strawberries, blueberries, pineapple, and hibiscus. The natural sourness of the passion fruit pulp gives the syrup a sweet and sour taste that is well-balanced when mixed with sparkling water.
This cocktail is perfect for those who want a less sugary alternative to classic fruit punches. Overall, the Fassionola Soda is a fun and tropical drink that is sure to please everyone at your next summer gathering.
3. Fassionola Daiquiri
The Fassionola Daiquiri is a tropical spin on the classic rum cocktail that is sure to transport you to a sunny beach in the Caribbean. Made with fassionola syrup, a tiki ingredient that hasn't been used much since the 1960s, this fruity Daiquiri is flavored with passion fruit, berries, pineapple, and hibiscus, giving it a beautiful red color.
The syrup is both sweet and sour, so less lime juice is needed, making for a well-balanced drink. If you're feeling adventurous, you can even make your own fassionola syrup with a different selection of fruits. This cocktail is perfect for those who enjoy a tropical, fruity drink with a kick of rum. Give it a try and let the flavors take you on a journey to paradise.
4. Hurricane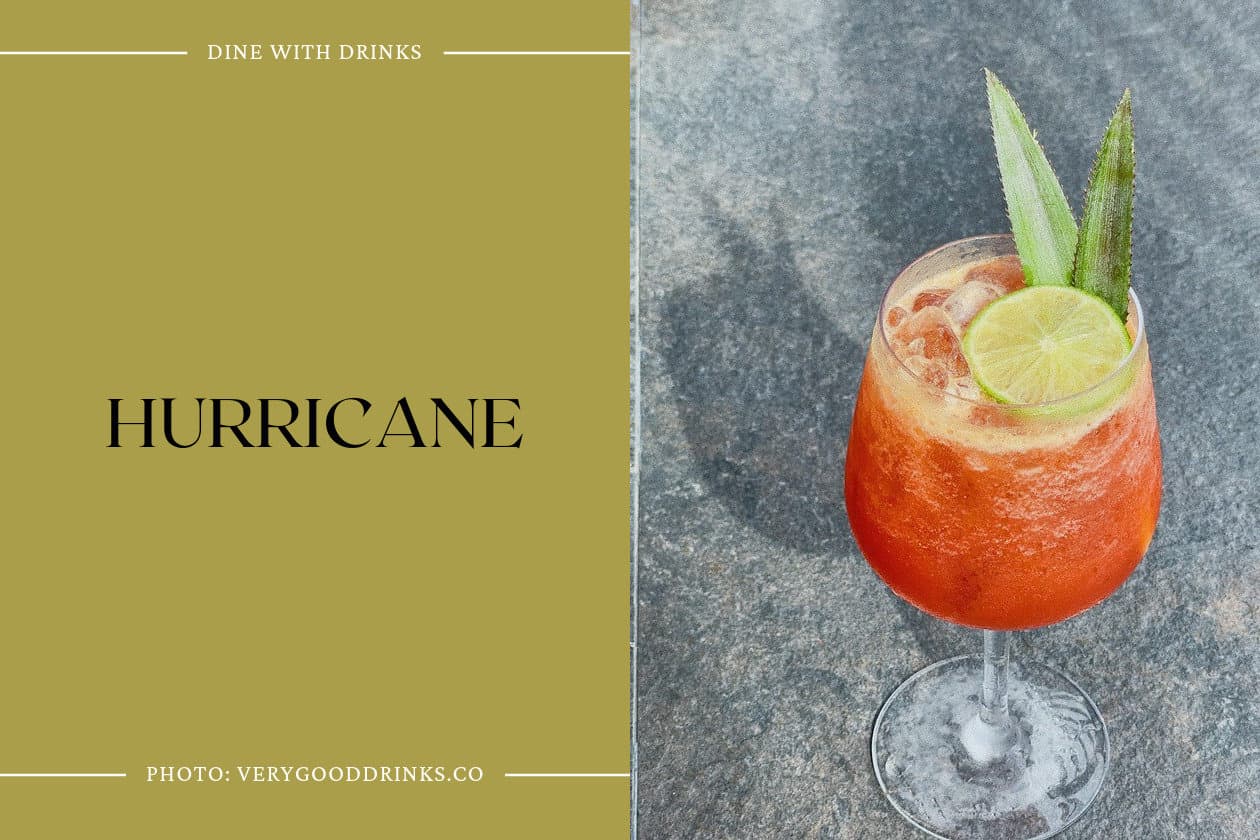 The Hurricane is a legendary New Orleans classic cocktail that is a must-try for anyone looking to experience the vibrant culture of the city. This fruity cocktail is made using the original secret ingredient, Fassionola syrup, which gives it a unique flavor that sets it apart from other cocktails.
While some may opt for the convenience of using pre-made hurricane mix, the homemade Fassionola syrup takes this cocktail to the next level. The Very Good Hurricane is a perfect blend of fruity flavors with a grown-up twist, making it the ideal drink for anyone looking to have a big easy kind of time. If you're looking for a cocktail that embodies the spirit of New Orleans, the Hurricane is a must-try.