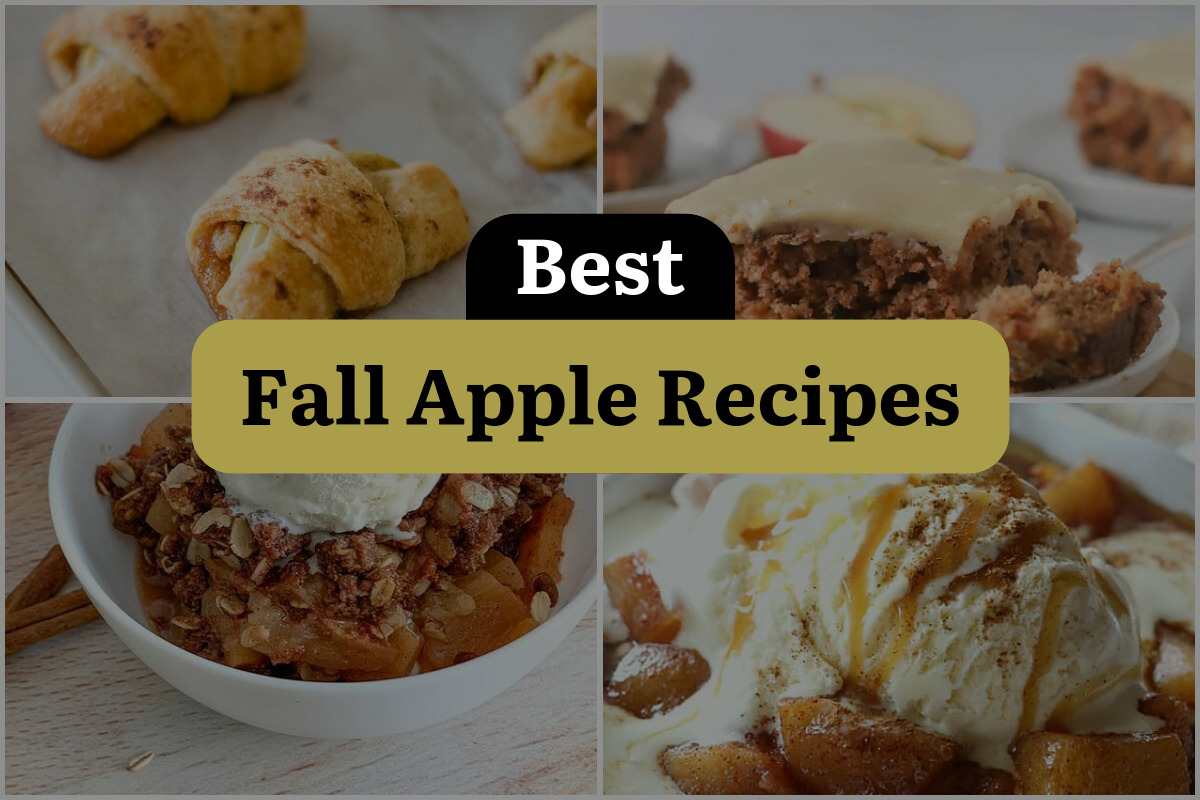 Fall is finally here, and that means one thing: apples are at their peak! Crisp, juicy, and bursting with flavor, apples are the star ingredient in countless delectable recipes. From sweet desserts to savory dishes, there's no shortage of ways to incorporate this seasonal fruit into your fall cooking.
So, grab your apron and get ready to indulge in the best fall apple recipes that will surely make your taste buds dance with delight. Whether you're craving a classic apple pie or looking to experiment with new flavor combinations, this blog post has got you covered. So, let's dive into the world of apples and discover the mouthwatering recipes that will make your autumn extra special.
1. Easy Apple Pie Bites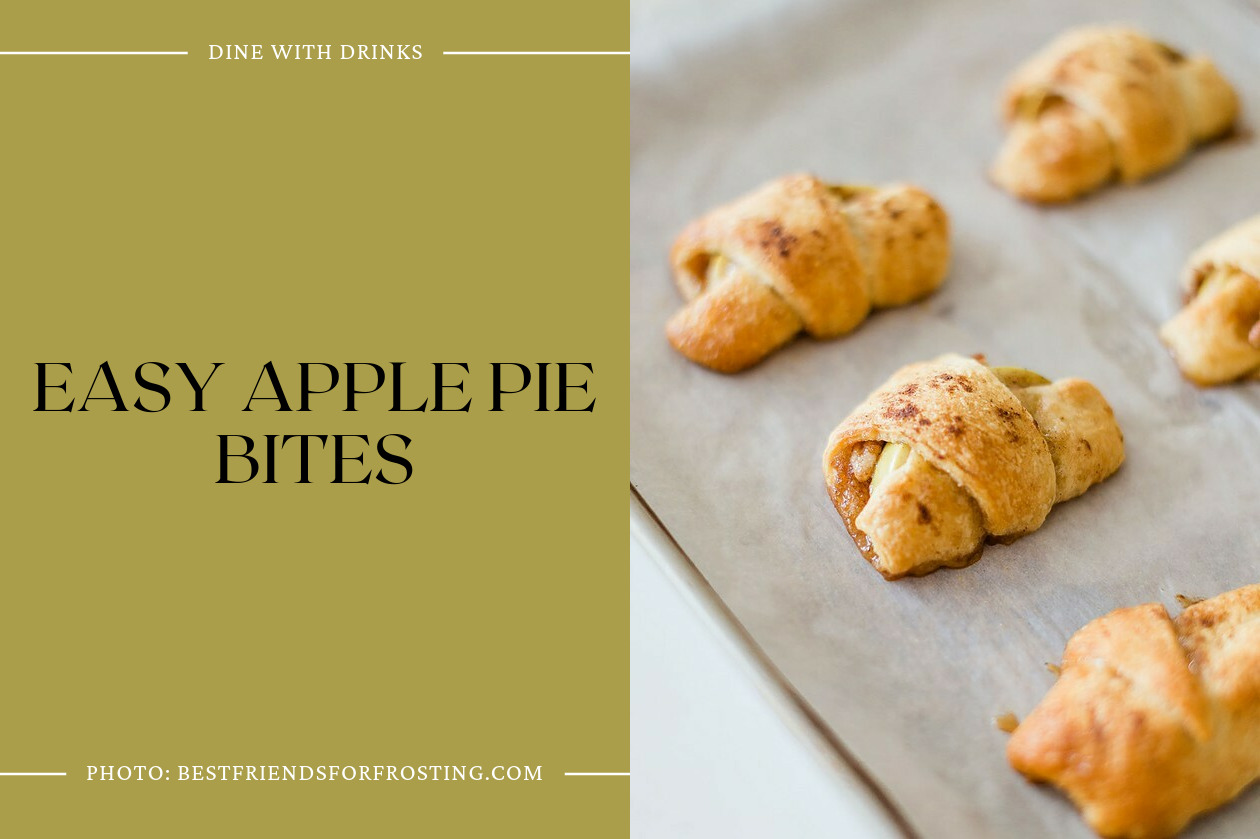 The Easy Apple Pie Bites recipe is a simple and delicious fall dessert that is perfect for using up leftover apples. With just a few ingredients, including brown sugar, pumpkin pie spice, chopped pecans, and Pillsbury Crescent Rolls, these mini apple bites are quick to make and ready in minutes.
They are a great addition to any fall occasion, from birthday parties to family gatherings. Overall, this recipe is a must-try for apple lovers looking for an easy and tasty fall dessert.
2. Apple Sheet Cake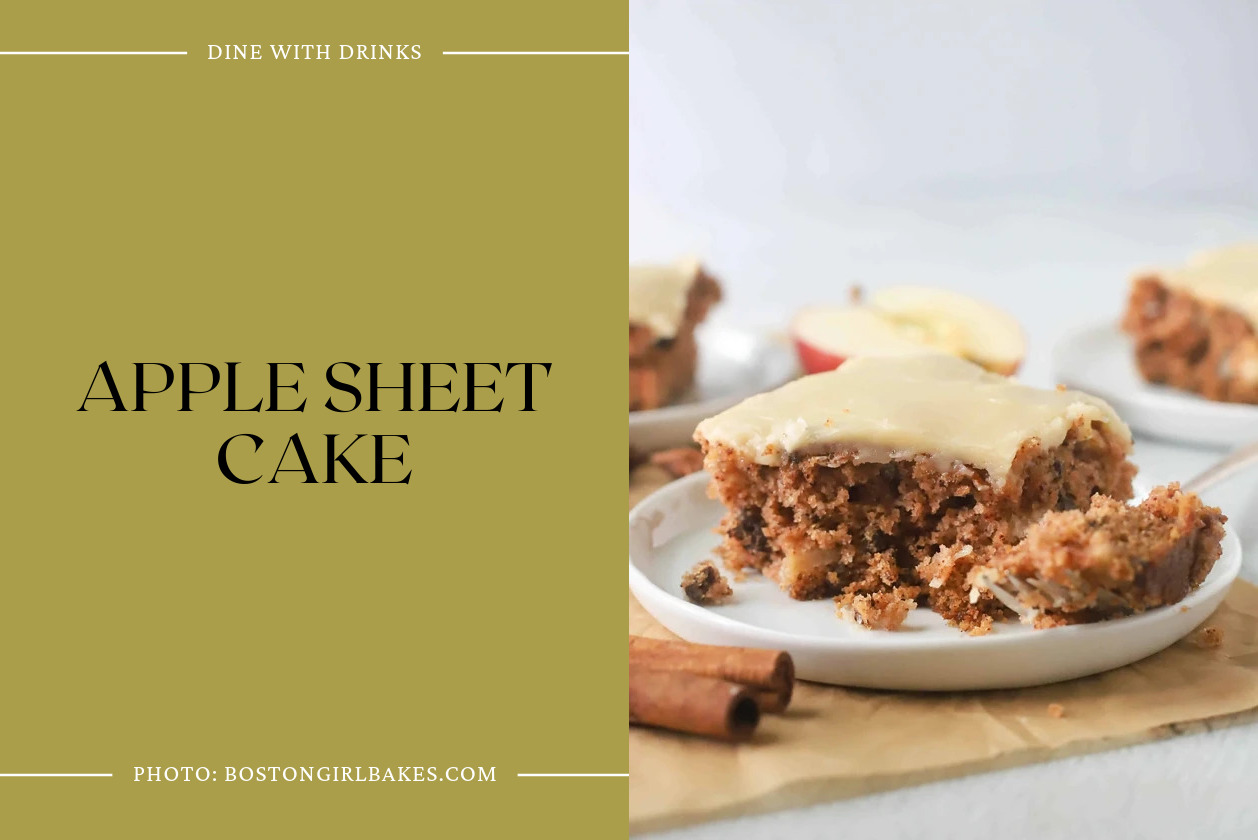 The Apple Sheet Cake is a delicious fall treat that is quick and easy to make. Made in one bowl, this cake is packed with flavors of cinnamon, ginger, and nutmeg. The cake is moist and filled with finely chopped apples and diced toasted pecans, adding a delightful crunch.
Topped with a stovetop caramel icing, this cake is the perfect autumn dessert. It can be stored at room temperature for several days or frozen for up to three months. Overall, the Apple Sheet Cake is a must-try recipe for apple lovers during the fall season.
3. Warm Apple Crisp with Oats and Cinnamon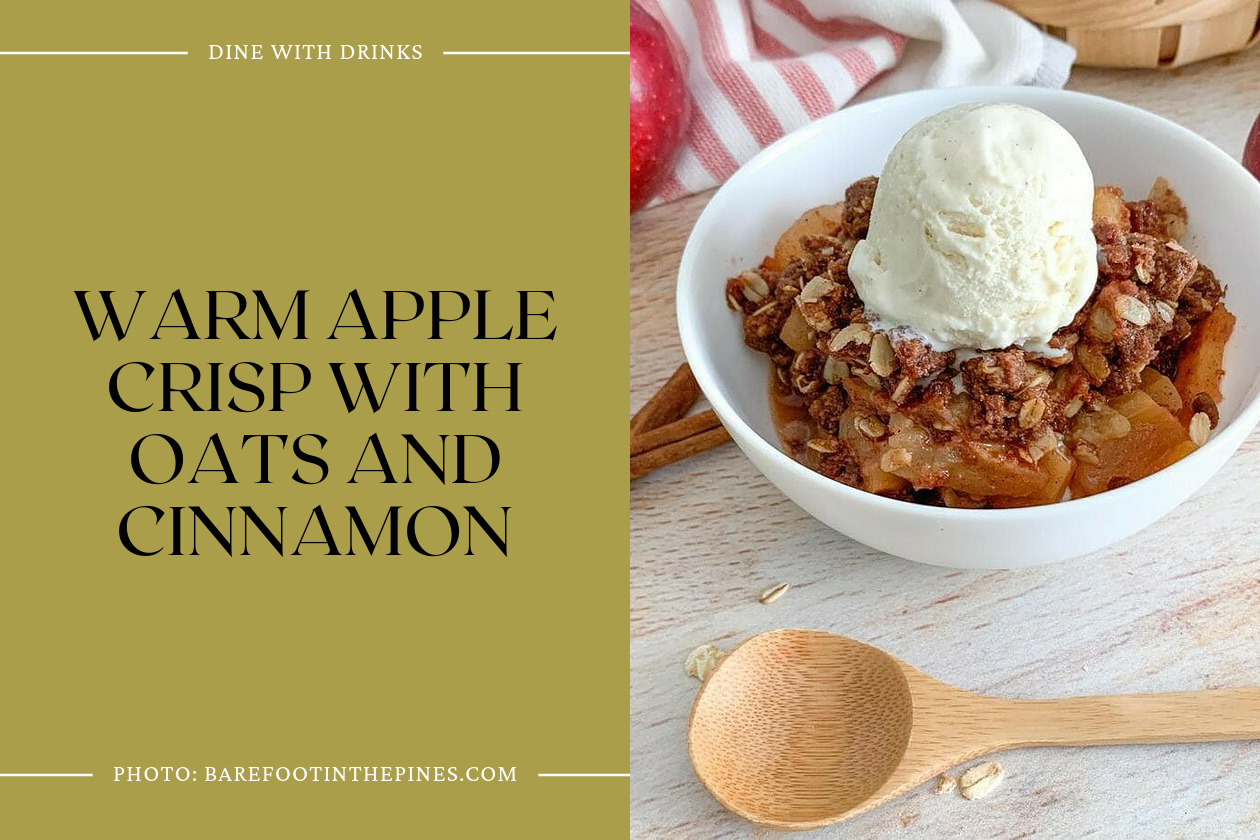 This Warm Apple Crisp with Oats and Cinnamon is a delightful fall dessert that combines fresh apples tossed in cinnamon sugar with a sweet and crunchy oat crumble topping.
The apples are perfectly seasoned, while the topping is loaded with butter, cinnamon, and sugar. The combination of textures and flavors is simply delicious. It's a must-try recipe for apple lovers this season.
4. Easy Baked Apples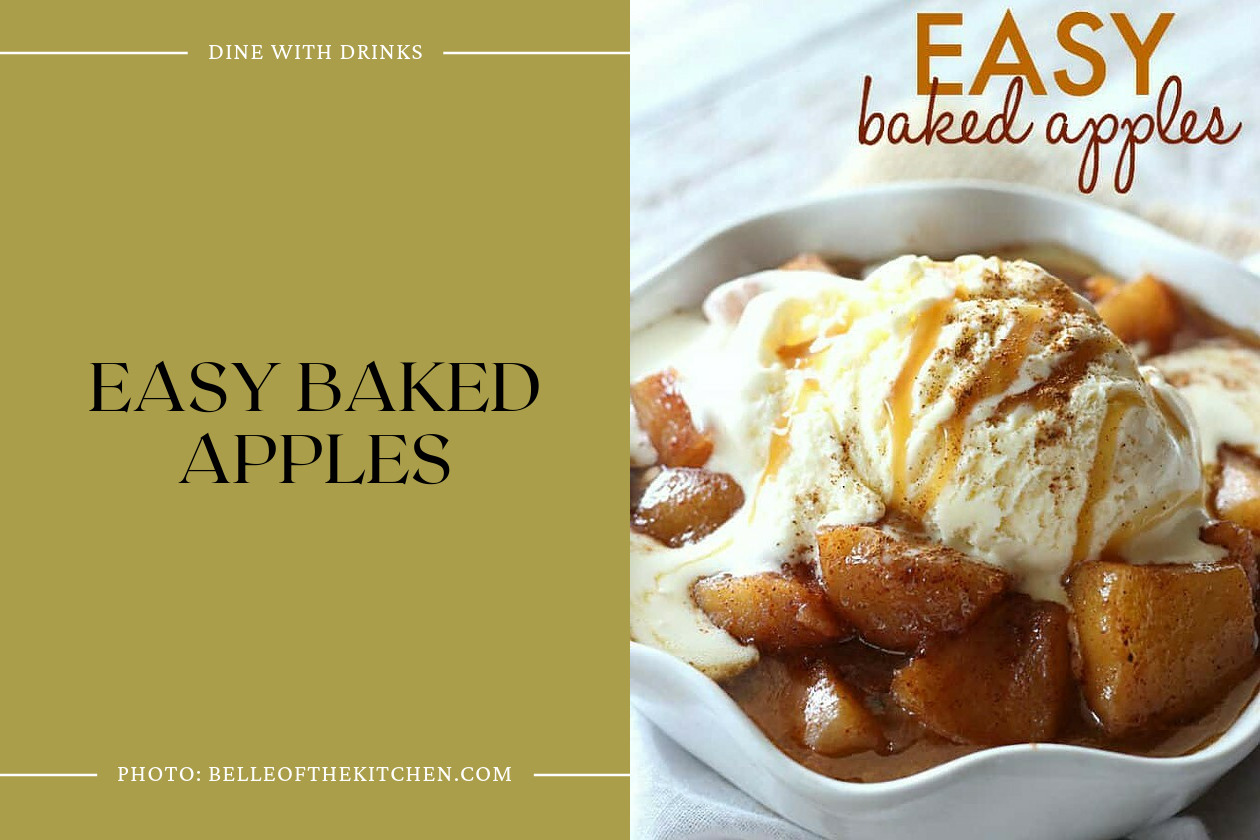 Easy Baked Apples are a delightful fall dessert that can be made quickly and easily. The recipe calls for peeled and cored apples, which are then coated in a mixture of brown sugar, lemon juice, cinnamon, nutmeg, and cornstarch.
The apples are baked until tender and can be served hot with a scoop of vanilla ice cream and a drizzle of caramel. Overall, this recipe is a delicious and comforting treat for the autumn season.
5. Cinnamon Baked Apples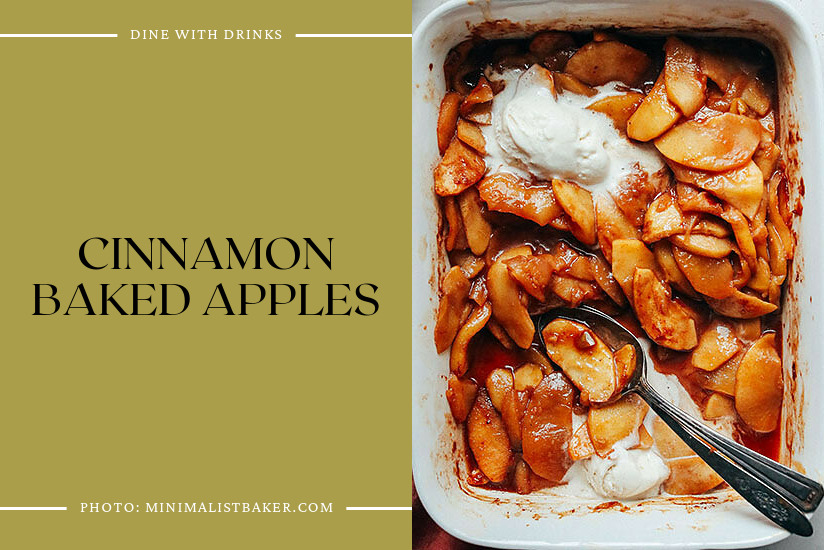 These Cinnamon Baked Apples are a delightful fall dessert. The apples are tender, coated in a delicious blend of cinnamon, ginger, and nutmeg, and caramelized to perfection.
The dish is naturally sweetened with coconut sugar and balanced with lemon juice and sea salt. It's a comforting and satisfying treat that pairs well with coconut whipped cream or vanilla bean coconut ice cream. Perfect for apple season!
6. Apple Cookies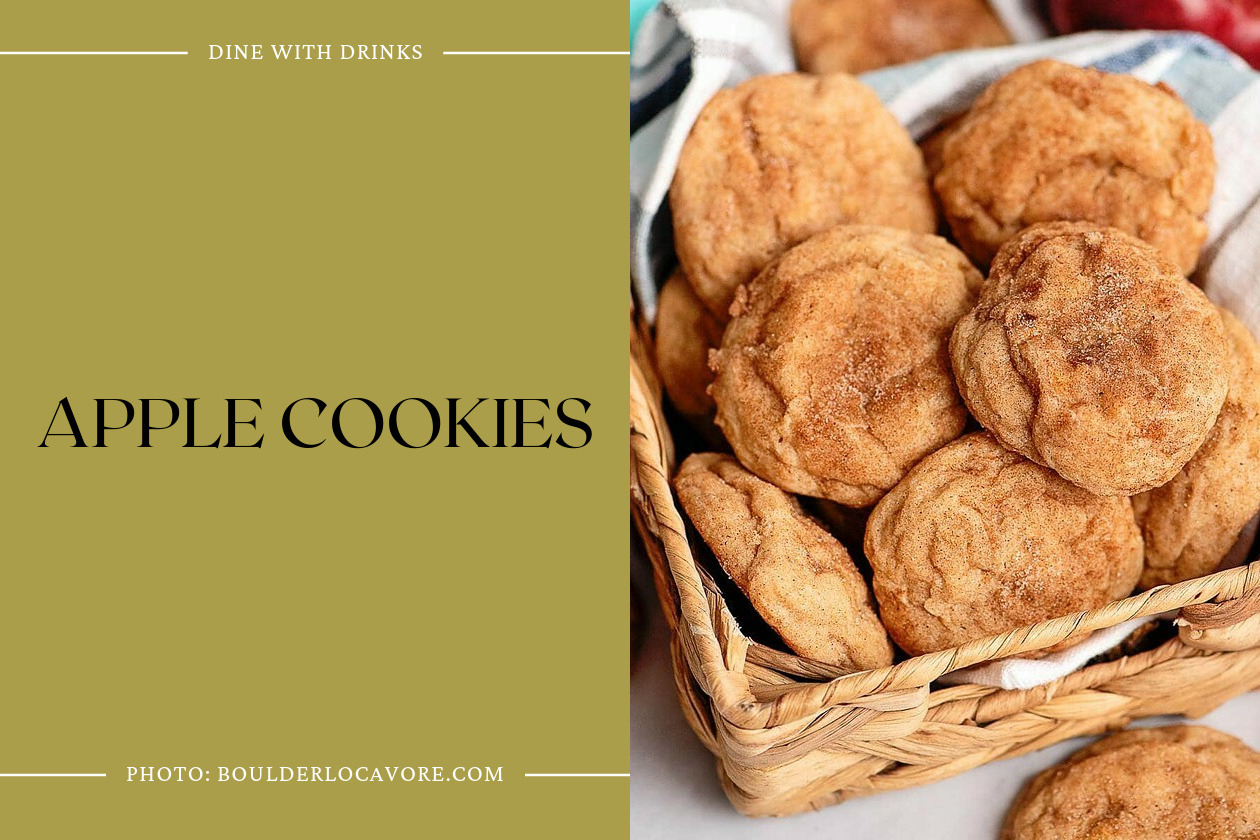 Apple Cookies are a delightful fall treat that will remind you of snickerdoodles with a twist. These cookies are packed with chopped apple and cinnamon sugar flavors, giving them the taste of apple pies in cookie form. The top of the cookie is crispy and crinkly, while the inside is airy and fluffy.
The addition of grated apple adds moisture and enhances the seasonal apple flavors. These cookies are perfect for enjoying at room temperature or chilled, where the apple flavors truly shine. Overall, Apple Cookies are a must-try for anyone looking to indulge in the flavors of fall.
7. Fall Apple Salad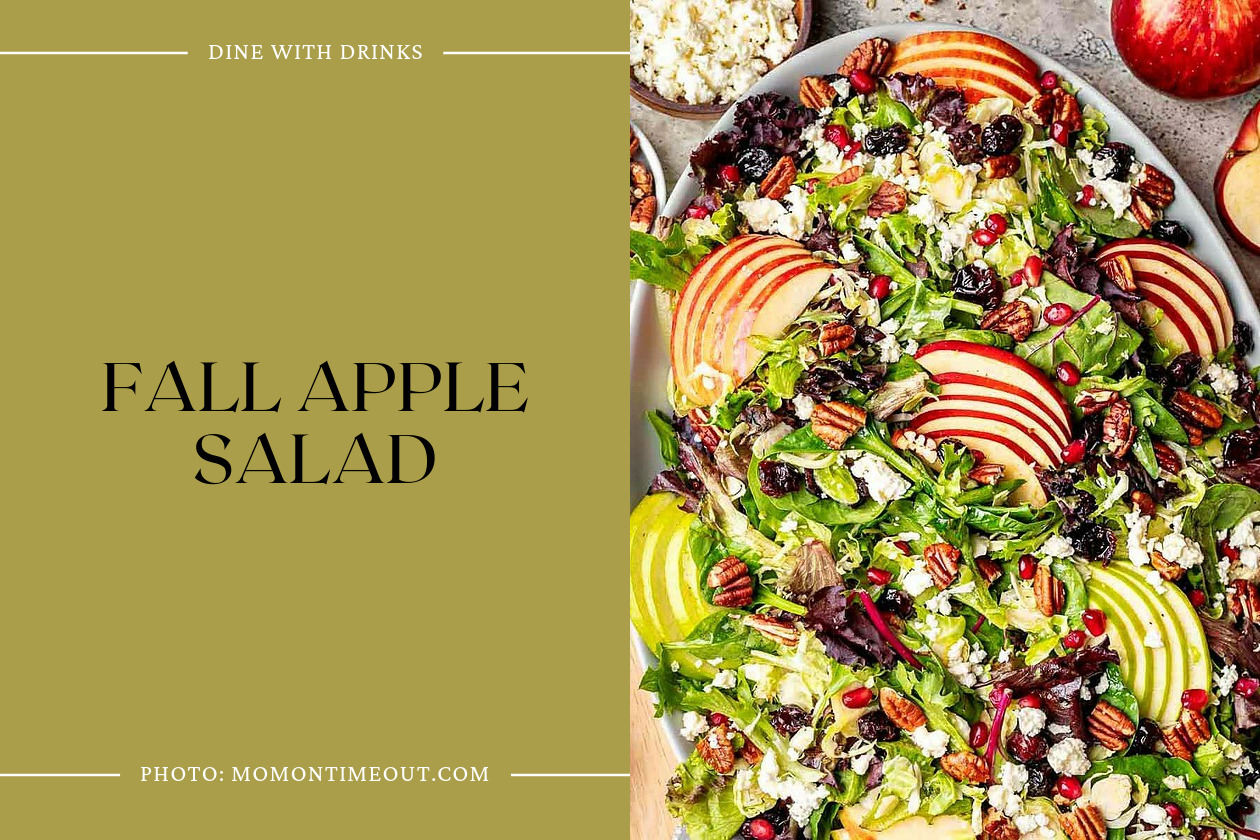 Fall Apple Salad is a delightful combination of fresh, crisp ingredients that perfectly capture the flavors of autumn. The salad features tart apples, toasted pecans, dried cranberries, and pomegranate seeds, all tossed with sliced brussels sprouts and mixed greens.
The homemade apple vinaigrette dressing adds a tangy and refreshing touch. This versatile salad can be enjoyed as a side dish or a light lunch option. With its blend of sweet, savory, and crunchy elements, Fall Apple Salad is a must-try recipe for the fall season.
8. Air Fryer Apple Fries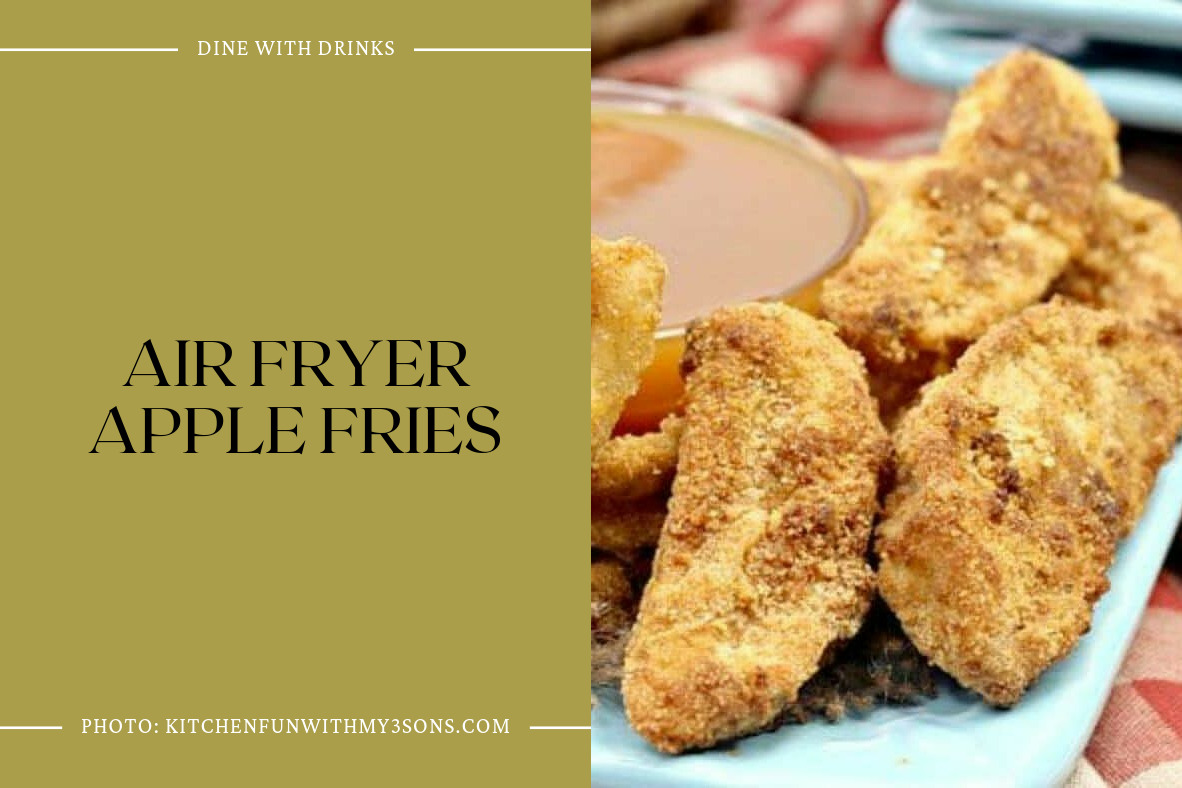 Air Fryer Apple Fries are a perfect autumn treat. Made with sweet Gala apples, these crispy and flavorful fries are coated in a delicious mixture of flour, beaten eggs, sugar, and crushed graham crackers.
They are then air-fried to perfection, resulting in a delightful snack that pairs perfectly with a warm caramel dipping sauce. Try these apple fries for a tasty and easy fall dessert option.
9. Apple Crumble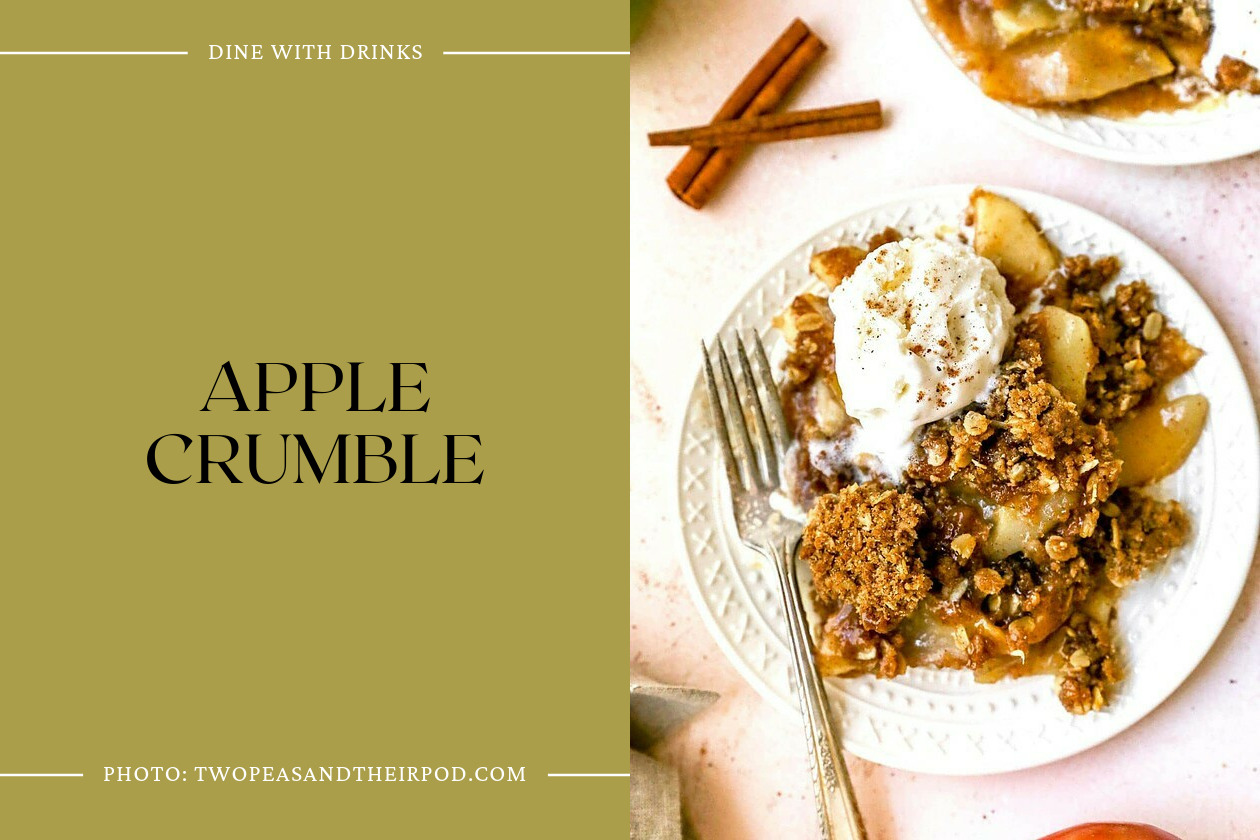 Apple Crumble is a delicious fall dessert that features tender, juicy apples covered in a sweet cinnamon crumb topping. The recipe calls for everyday baking ingredients, with options to make it gluten-free.
The crumble topping is generous and adds a delightful crunch to each bite. It can be made using a variety of apples, such as Honeycrisp or Granny Smith, and can be served warm with a scoop of vanilla ice cream for the ultimate fall treat.
10. Cinnamon Apples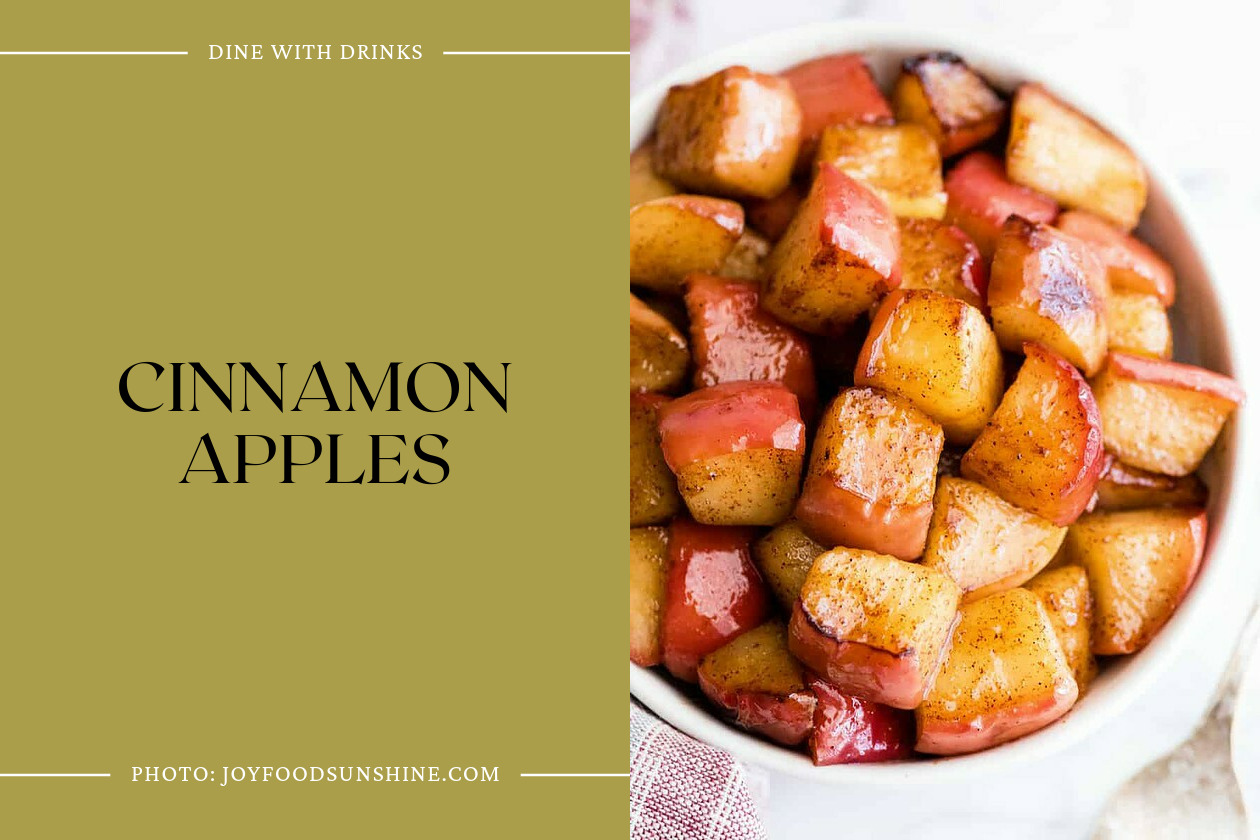 These Cinnamon Apples are a delightful fall treat that taste like a warm apple pie. Made with diced apples, cinnamon, maple syrup, and a touch of vanilla, they are sautéed until soft and caramelized.
These versatile apples can be used as a topping for pancakes, ice cream, or enjoyed on their own as a healthy sweet treat. Perfect for adults and kids alike, this recipe is a must-try during apple season.
11. Baked Apples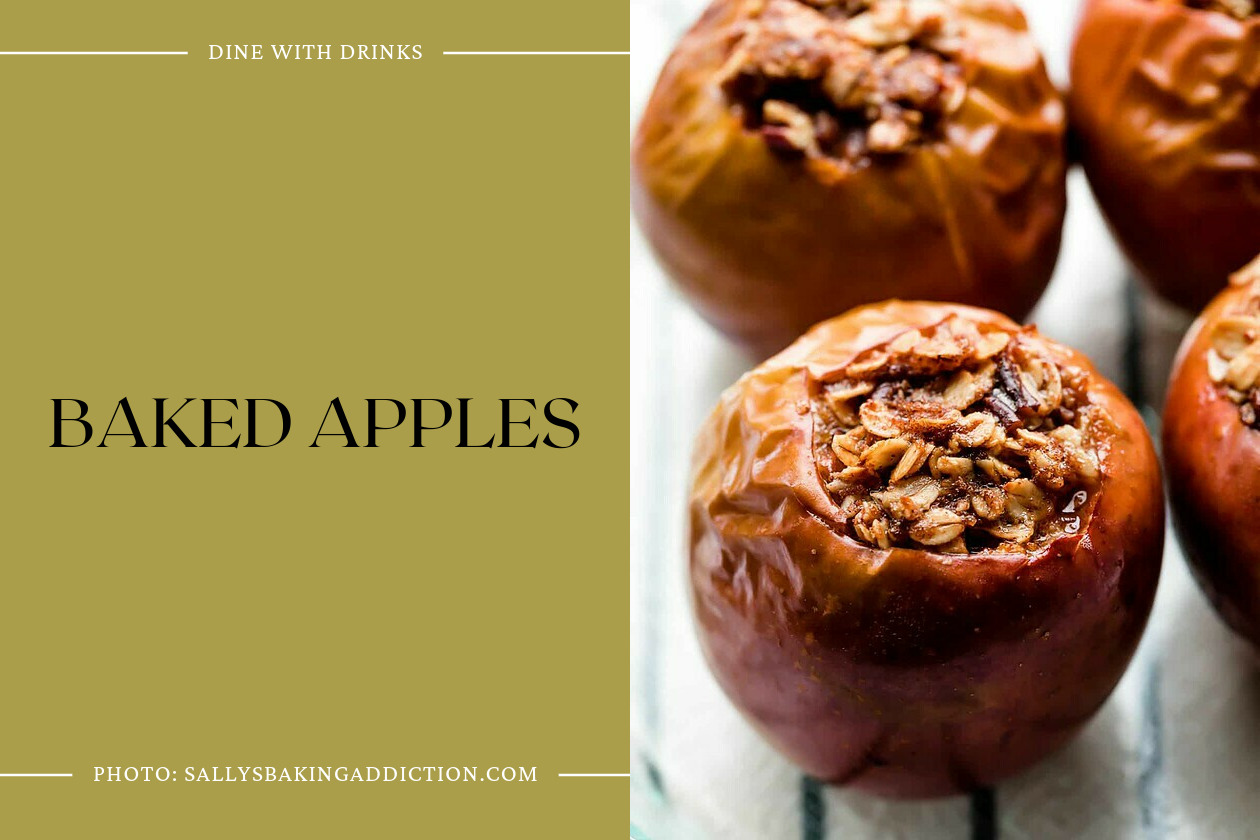 Baked Apples are a classic and comforting fall dessert that is quick and easy to make. This recipe involves coring and stuffing whole apples with a buttery brown sugar and cinnamon-spiced oat mixture. The apples are then baked until warm and juicy.
It's a delicious treat that is perfect for chilly nights and can be easily customized with additional flavors like raisins, dried cranberries, or chopped pecans. Overall, Baked Apples are a great way to enjoy the flavors of fall and make use of freshly picked apples.
12. Apple Butter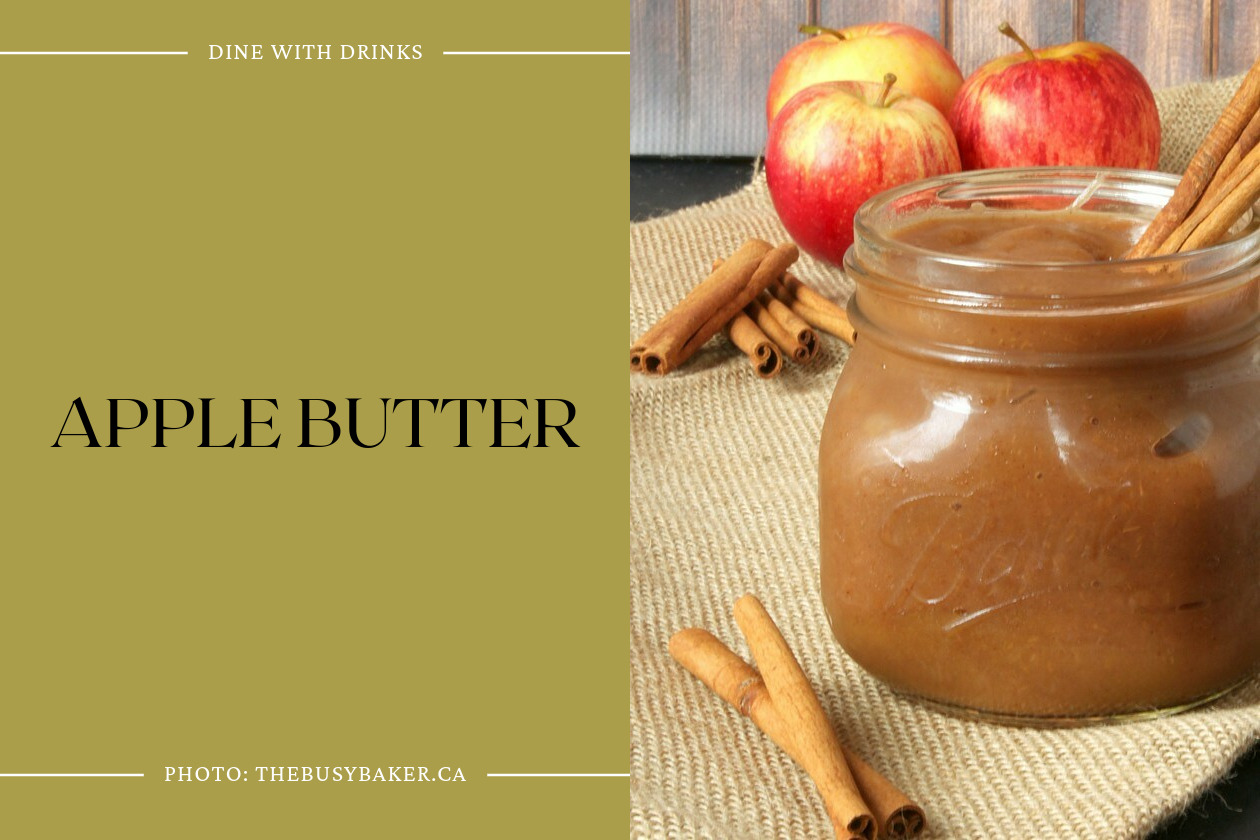 Apple Butter is a simple and healthy fall apple recipe that requires only apples and a pinch of cinnamon. It is a versatile spread that can be enjoyed on toast, as a dip for fruit and low-fat crackers, or even eaten with a spoon.
The recipe does not contain any added sugar, making it a great alternative to high-sugar fruit jams. It is thick, creamy, and spreadable, adding a delicious touch to breakfast, snacks, or even savory dishes. Apple Butter is easy to make in a crock-pot or slow cooker, making it a convenient and tasty addition to any fall menu.