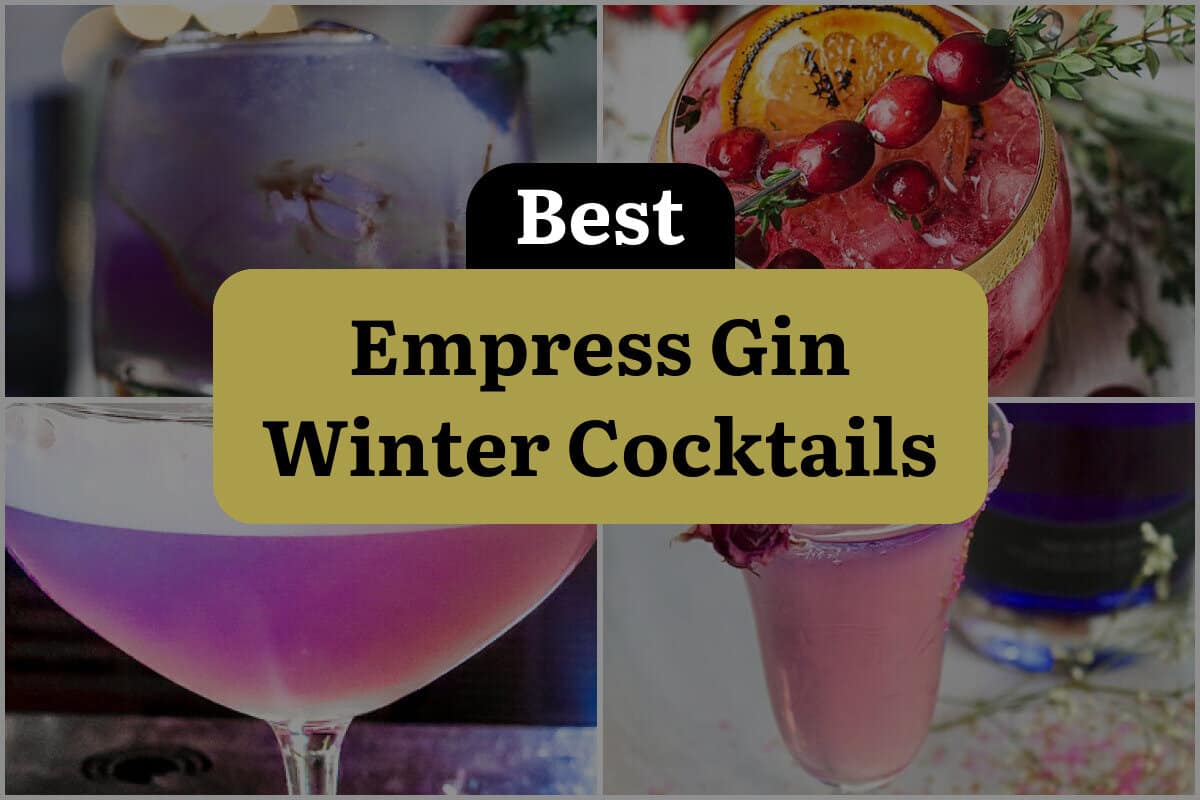 As the winter season approaches, it's time to start thinking about warm drinks to keep you cozy on those chilly evenings.
And what better way to do that than with Empress Gin? This beautiful gin not only tastes great, but it also adds a vibrant purple hue to any cocktail it's mixed with.
Empress Gin is a unique blend of eight botanicals including juniper, grapefruit peel, rose petal, cinnamon bark, butterfly pea blossom, ginger root, coriander seed, and Fairmont Empress Blend Tea.
This blend of botanicals creates a complex and well-balanced flavor profile that pairs perfectly with the flavors of winter.
Whether you're looking for a warm drink to enjoy by the fire or a refreshing cocktail to sip on while admiring the winter wonderland outside, Empress Gin has got you covered.
From classic cocktails like gin and tonic to more complex drinks like the Tom Collins, Empress Gin can be used in a variety of ways to create delicious winter cocktails.
So, if you're ready to add a little color and warmth to your winter cocktail lineup, keep reading to discover some of the best Empress Gin winter cocktail recipes that are sure to impress your guests and warm your soul.
1. Wintery Spiced Pear Fizz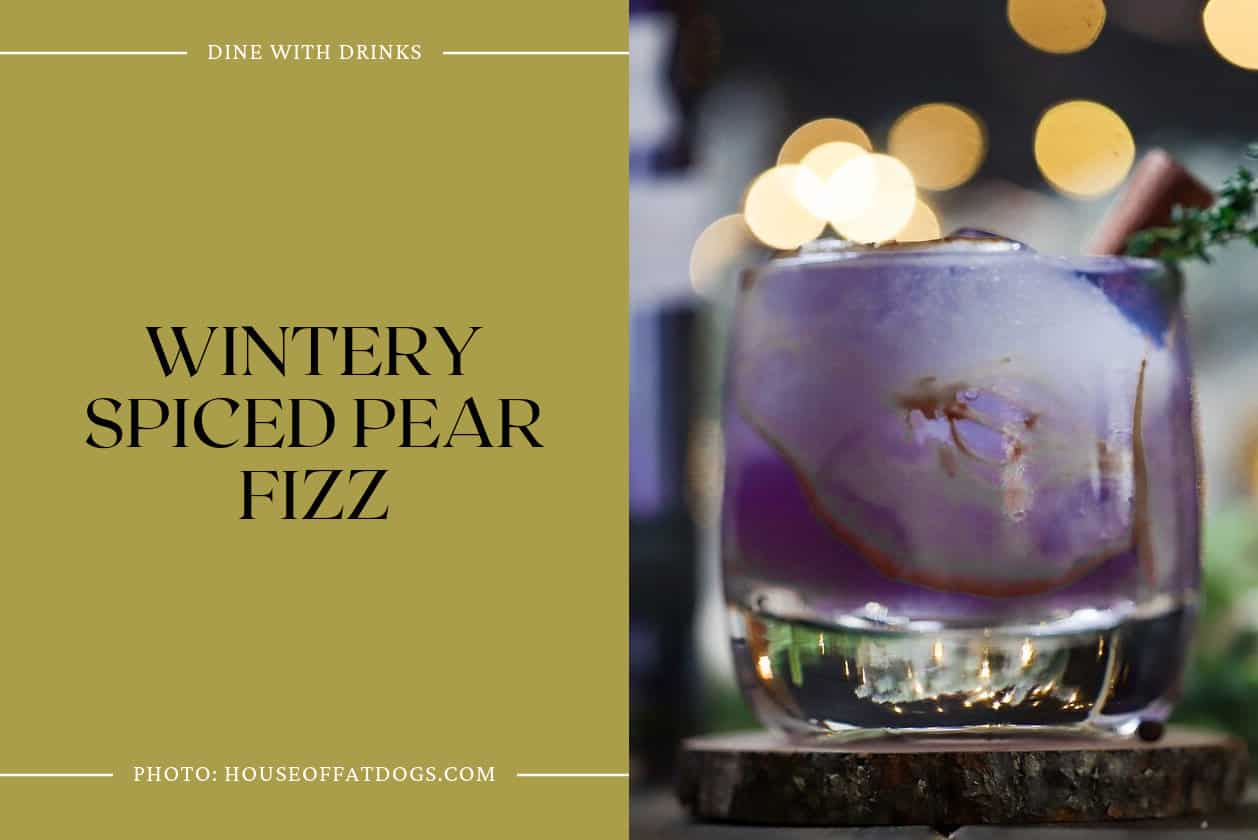 The Wintery Spiced Pear Fizz is a must-try Empress Gin Winter Cocktail for anyone looking for a cozy and festive drink. This cocktail features a pear-infused spiced simple syrup that combines warm spices, brown sugar, and fresh pear, creating a perfect wintery flavor. The addition of ginger ale and Empress 1908 Gin makes for a warm and comforting drink that is sure to be a hit at any holiday gathering.
The unique and elegant flavor of Empress 1908 Gin, which is made with eight different botanicals, perfectly complements the spiced pear flavors in this cocktail. If you're looking for a cocktail that will warm you up and get you in the holiday spirit, the Wintery Spiced Pear Fizz is the perfect choice.
2. Empress Gin Fizz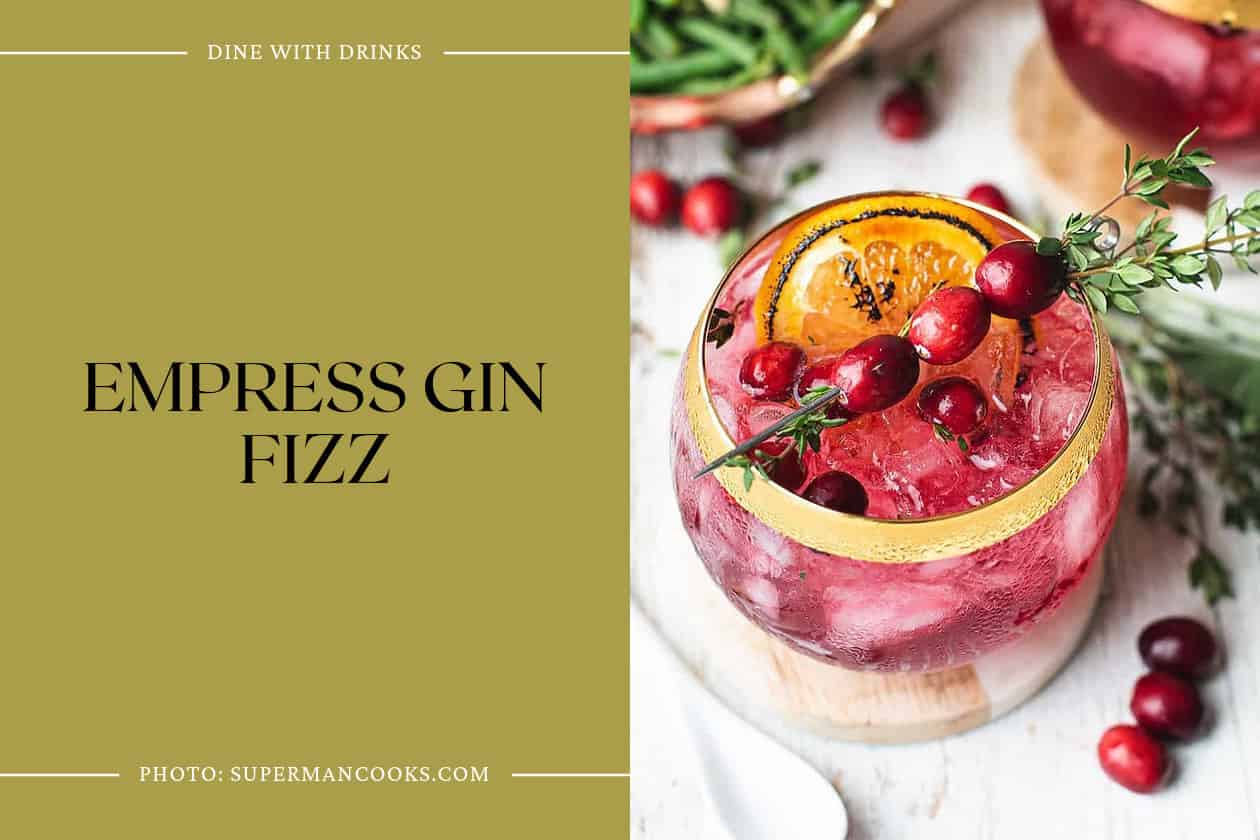 If you're looking for a sweet and easy way to start your meal this holiday season, the Empress Gin Fizz is a must-try. Made with Empress 1908 Gin, fresh cranberries, and ginger beer, this cocktail has a stunning all-natural indigo hue that will impress your guests.
The clean, crisp flavor of the gin, combined with the sweetness of the cranberry reduction and the punch of ginger beer, creates a perfect holiday feel. The recipe also offers variations, allowing you to substitute ginger beer with other ingredients to suit your taste. So why not try this delicious Empress Gin Fizz and add some sparkle to your holiday celebration?
3. The Empress Q1908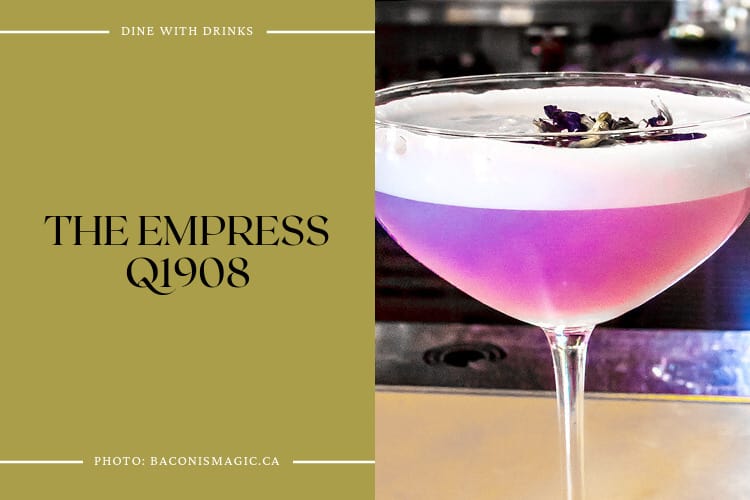 The Empress Q1908 is a gin sour cocktail made with Empress 1908 Gin, which changes from vibrant indigo to soft lavender when lemon juice is added. The gin is a collaboration with the Fairmont Empress Hotel in Victoria, and incorporates Canadian water, 7 organic botanicals, and the hotel's signature tea blend.
The cocktail is a nod to the importance of afternoon tea in Victoria and tea service at the hotel. The newly renovated Q Bar at the Fairmont Empress perfectly complements the color-changing cocktail.
4. Antique Rose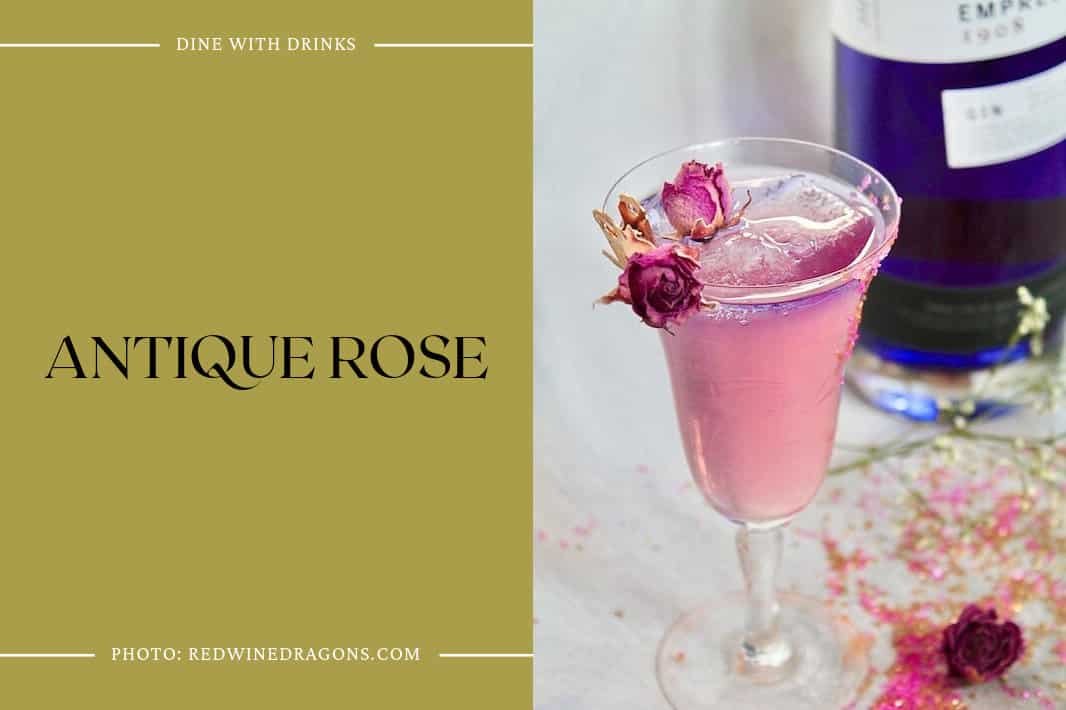 Antique Rose is a stunning sparkling cocktail made with Empress Gin, which has a natural purplish-blue color from the Butterfly Pea flower. The cocktail is topped with Fever Tree Sparkling Grapefruit and sparkling Rosé, and chilled with dainty thinner ice squares.
The Italian sparkling Moscato Rosé adds a fruity and bubbly finish, while real rose petals are used as a garnish for a floral finish. This cocktail is perfect for those who want a fun and easy Empress Gin cocktail with a festive and colorful twist.
5. Empress Gin Martini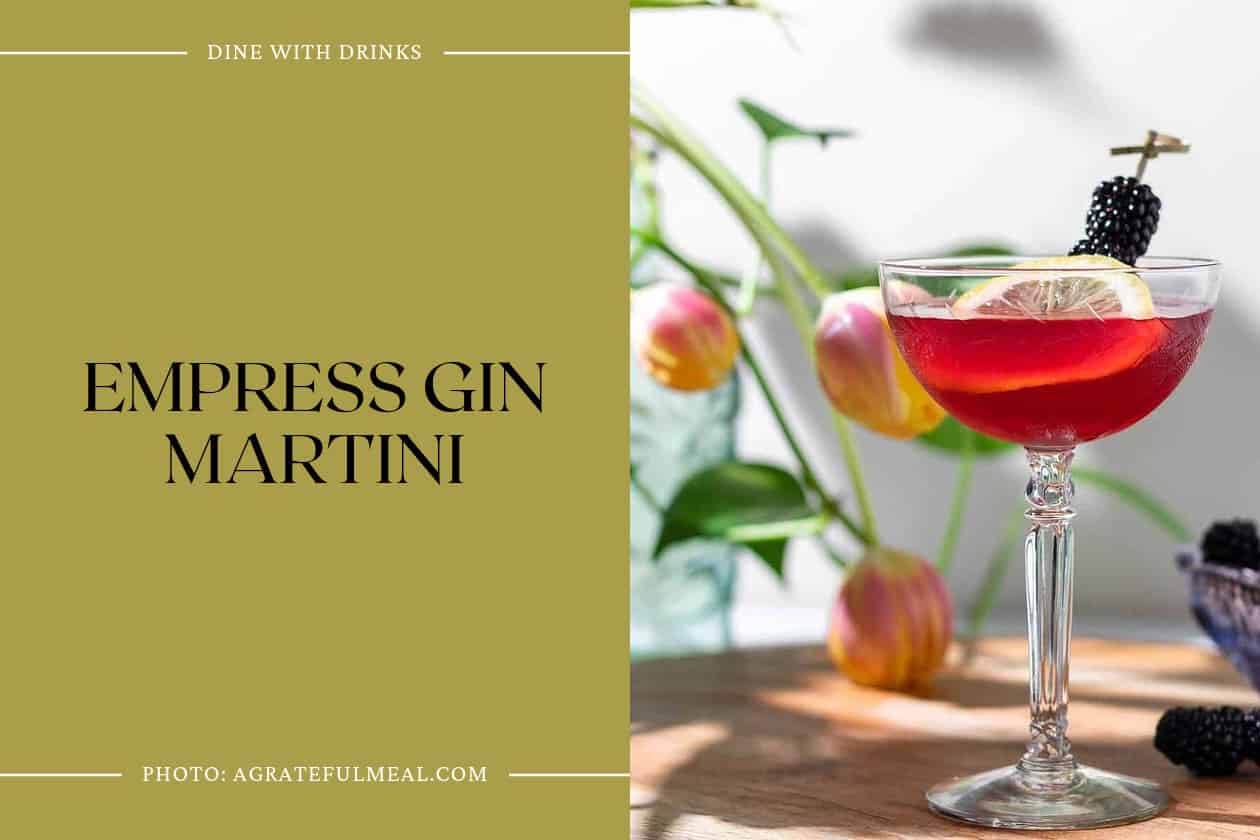 The Empress Gin Martini is a vibrant and unique take on the traditional French martini. Made with Empress 1908 butterfly pea flower gin, blackberry liqueur, pineapple juice, and lemon juice, this cocktail is a true crowd-pleaser. The Empress Gin changes colors when exposed to acid, making this cocktail not only delicious but also visually stunning.
Topped off with cranberry bitters and garnished with blackberries and lemon wheels, this cocktail is perfect for any winter occasion. If you're looking for a beautiful and delicious cocktail to impress your guests, the Empress Gin Martini is a must-try.
6. Empress Gin French 75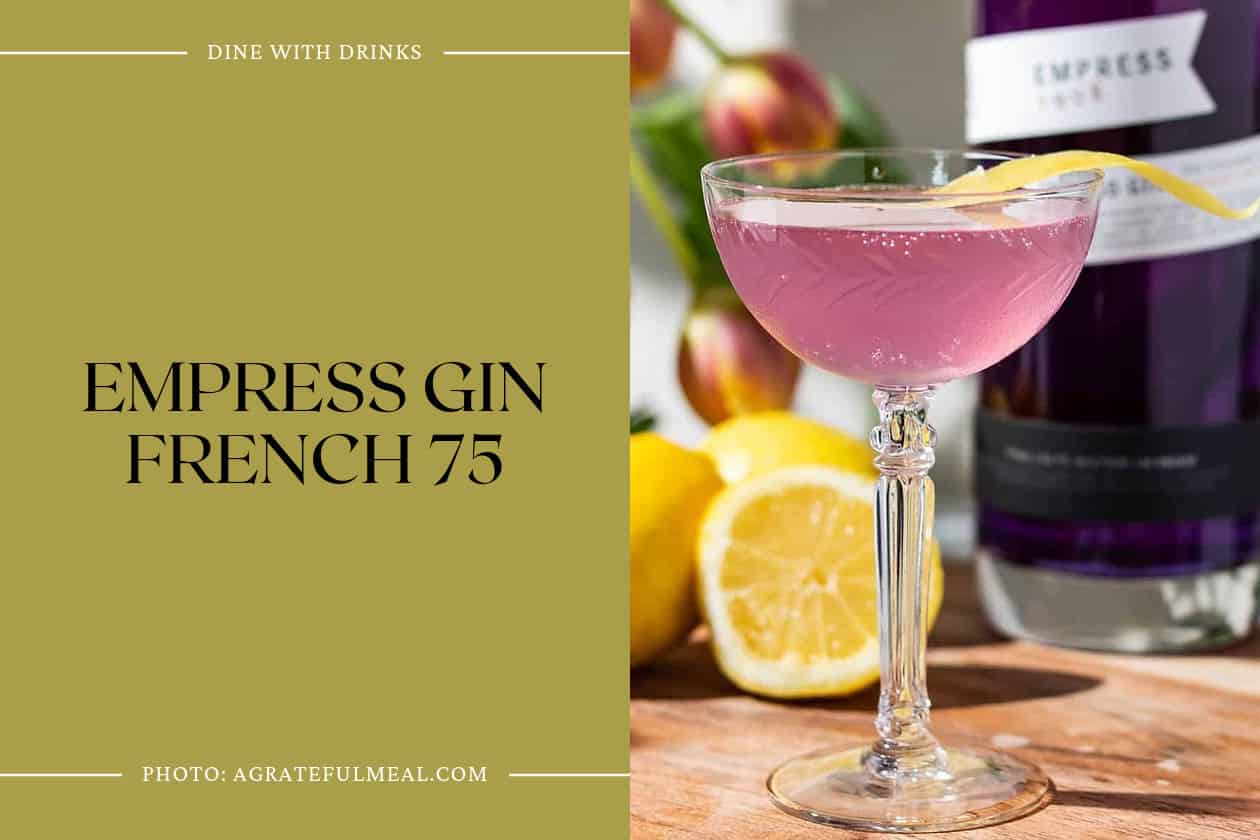 The Empress Gin French 75 is a classic cocktail that is sure to impress and excite your guests. Made with Empress 1908 gin, sparkling wine, lemon juice, and simple syrup, this cocktail packs a punch with two different types of booze. The beautiful indigo color of the gin changes to pinkish-purple when citrus or tonic is added, making for an impressive show and a really fun party trick.
This bubbly cocktail is not only visually stunning but also has a complex flavor profile that gin lovers will adore. It's the perfect drink for any occasion, from a New Year party to a boring Tuesday evening. The Empress Gin French 75 is a must-try for anyone looking for a unique and delicious winter cocktail.
7. Empress Elderflower Spanish Gin & Tonic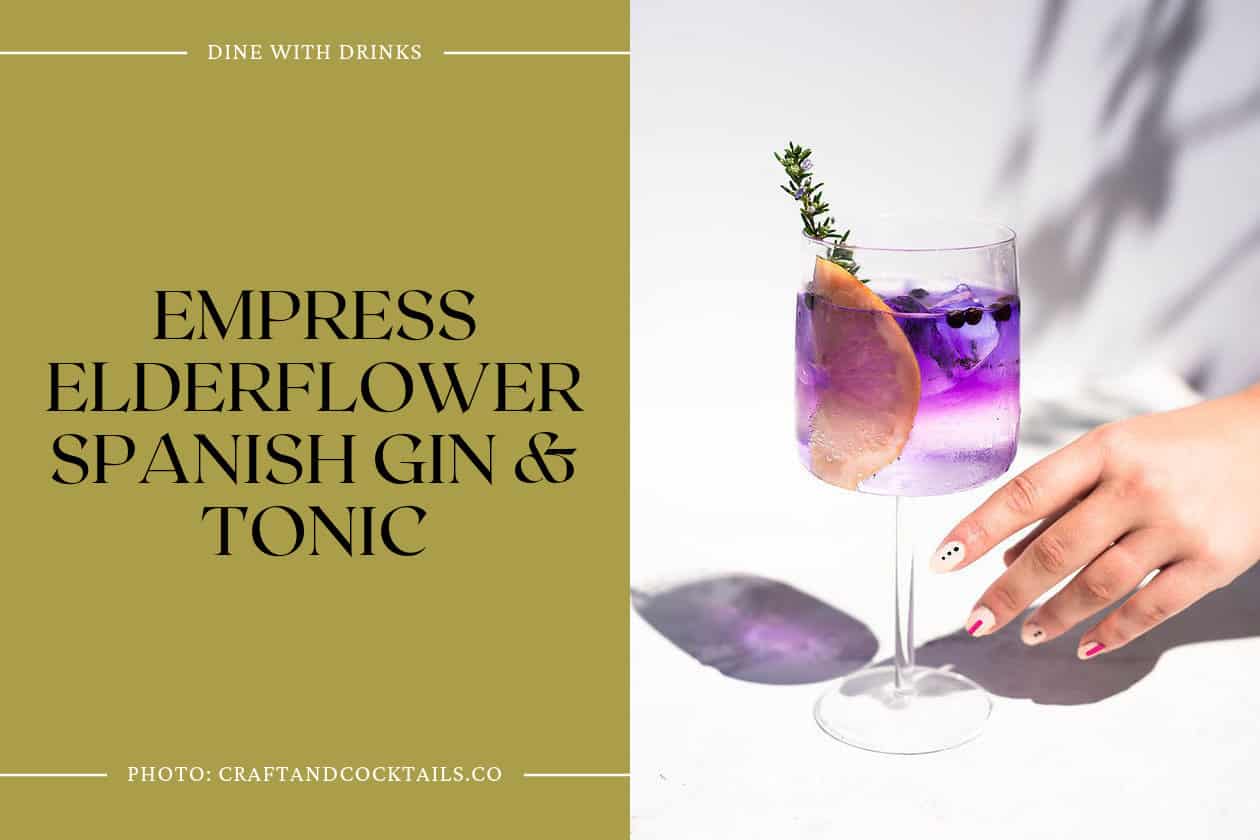 The Empress Elderflower Spanish Gin & Tonic is a magical and delicious cocktail that is perfect for winter. The drink features Empress Gin 1908, a distinctive spirit that is infused with classic ingredients like juniper, coriander, and ginger, as well as less conventional ingredients like cinnamon, tea, and the butterfly pea flower, which gives it its signature color.
The cocktail is a twist on the classic Spanish Gin & Tonic, with the addition of elderflower and citrus. The result is a refreshing and complex drink that is perfect for sipping on a winter evening. If you're looking for a unique and flavorful Empress Gin cocktail to try this winter, the Empress Elderflower Spanish Gin & Tonic is definitely worth a try.