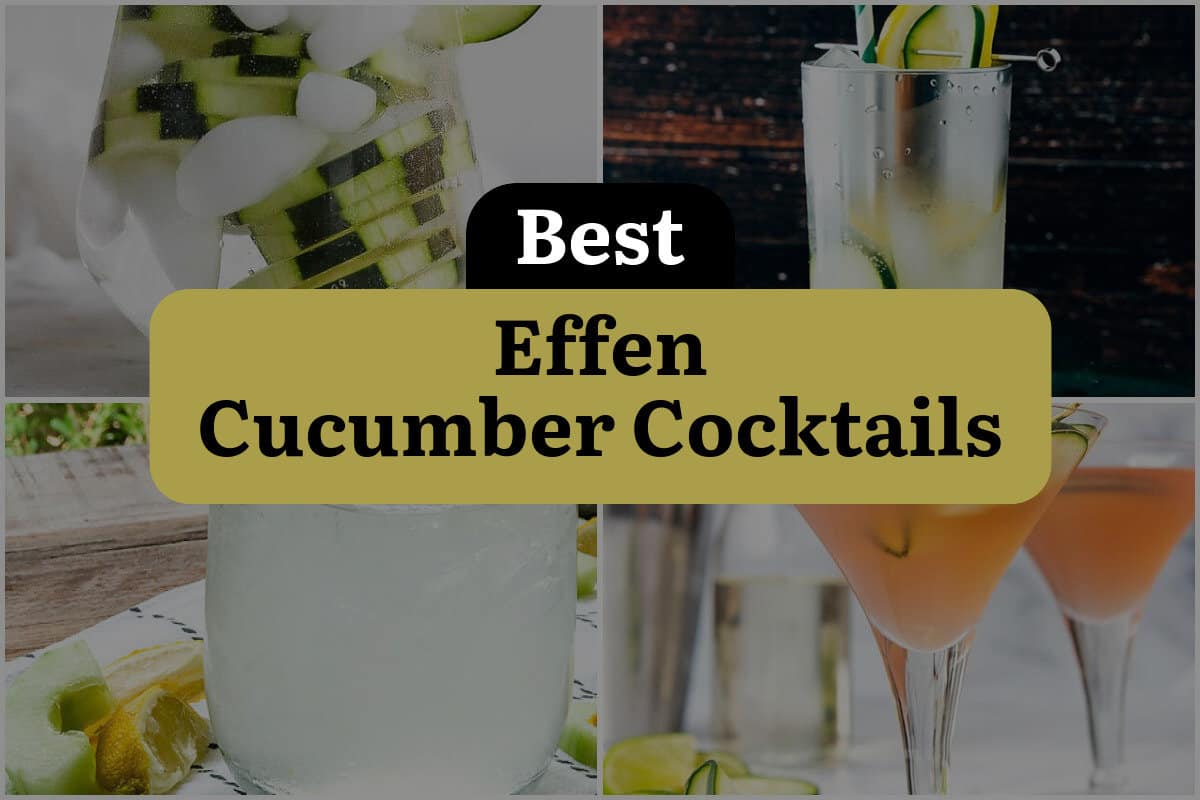 As a bartender, I have come across several people who are looking for a refreshing and unique drink that will quench their thirst and leave them feeling satisfied.
That's why I have decided to share some of the best Effen Cucumber Cocktail recipes that will leave your taste buds tingling with excitement.
With its smooth and crisp taste, Effen Cucumber Vodka has become a popular choice for those who love refreshing and light cocktails.
This vodka is made from premium wheat and is infused with the essence of fresh cucumbers, making it the perfect ingredient for creating cocktails that are light, refreshing, and perfect for any occasion.
When it comes to creating the perfect cocktail, it is all about finding the right balance of flavors. The Effen Cucumber Vodka is a versatile ingredient that can be mixed with a variety of flavors to create unique and delicious cocktails.
From fruity to spicy, there are countless ways to experiment with this vodka to create the perfect cocktail for any taste preference.
So, whether you're looking for a drink to cool off on a hot summer day or to impress your friends at your next party, these Effen Cucumber Cocktail recipes are sure to do the trick.
So, get ready to mix and match, and let's create some delicious cocktails that will leave you wanting more!
1. Cucumber Vodka Water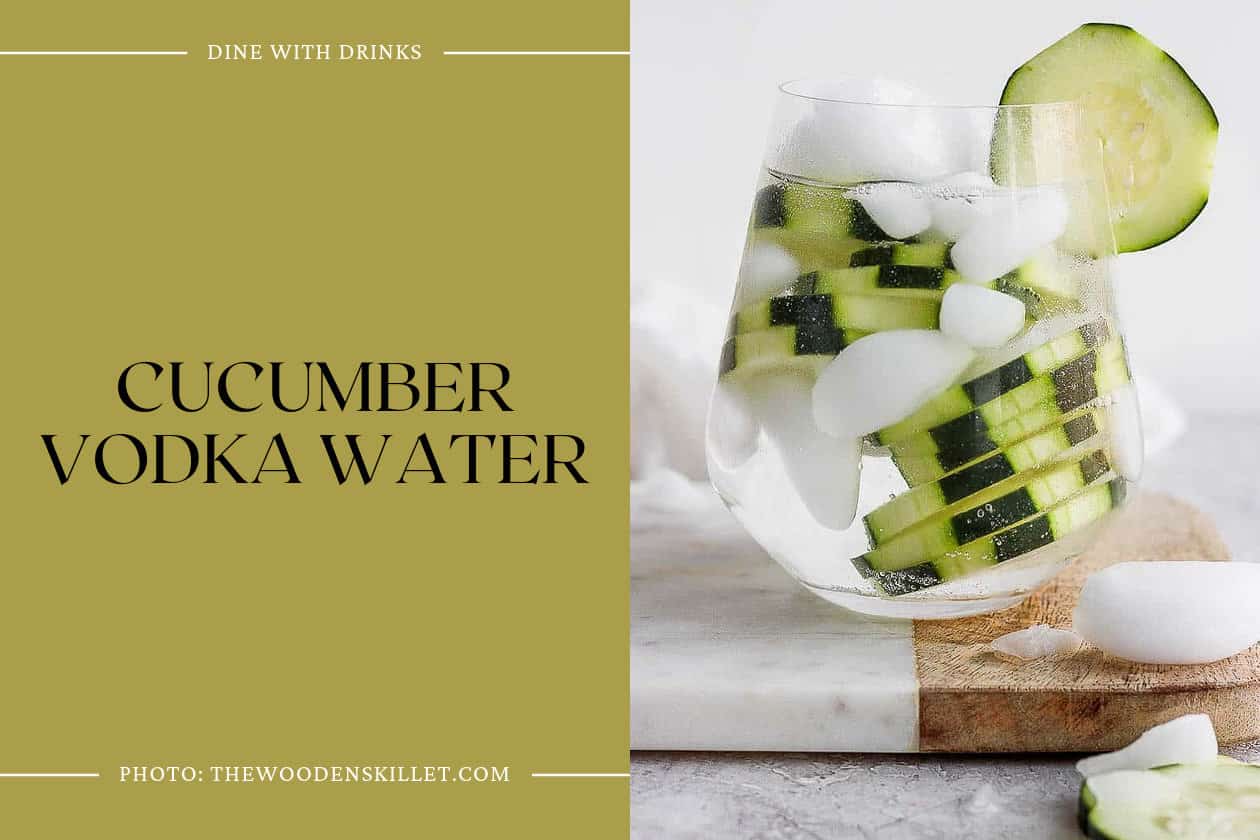 If you're looking for a refreshing and thirst-quenching cocktail this summer, look no further than the Cucumber Vodka Water. This cocktail is a perfect combination of cucumber vodka, lime juice, seltzer, and water that will make you feel like you're drinking cucumber water.
The addition of cucumber slices for garnish adds a touch of elegance to the drink. The Cucumber Vodka Water is a great choice for those who want a light and refreshing cocktail that is perfect for hot summer days. If you're looking to try something new and exciting, the Cucumber Vodka Water is definitely worth a try.
2. Sparkling Cucumber Cocktail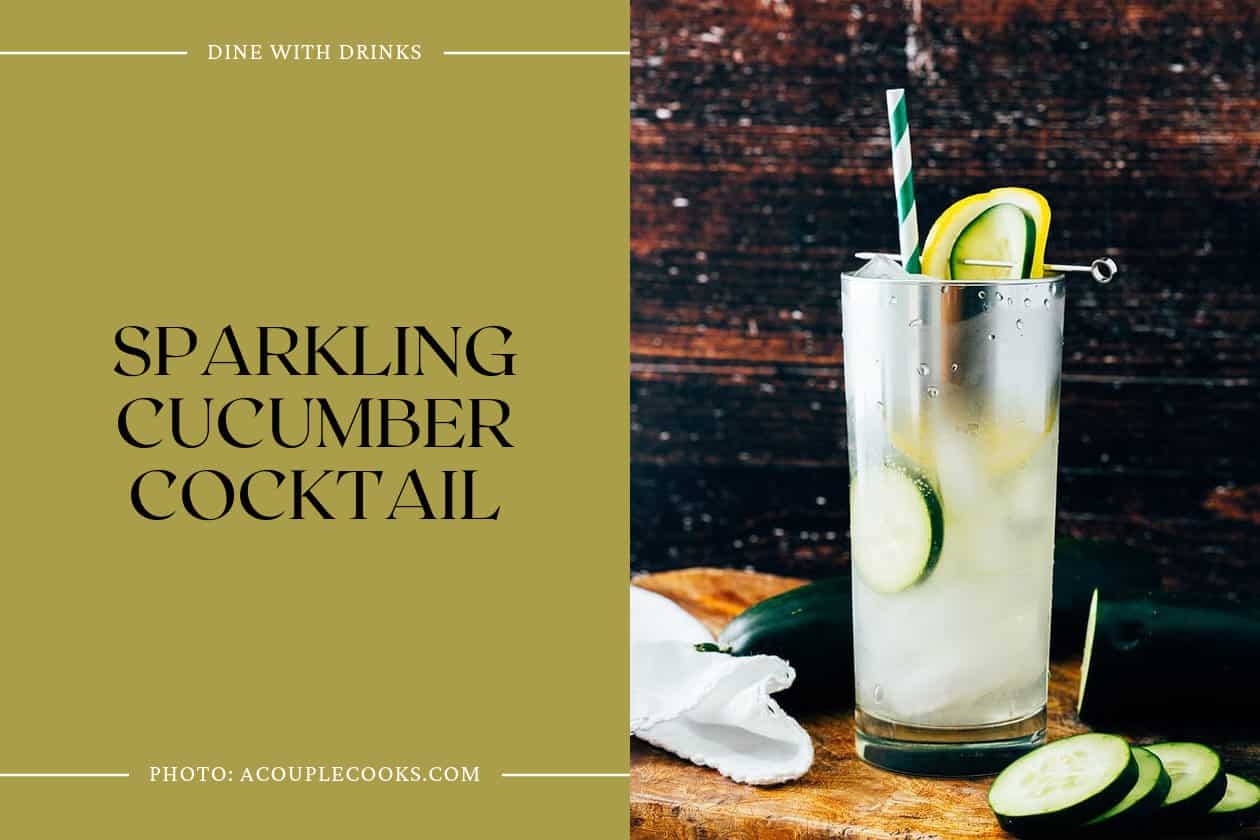 The Sparkling Cucumber Cocktail is a refreshing and bubbly drink that's perfect for any season. It's a twist on the classic Tom Collins, using vodka and cucumber vodka to infuse a subtle vegetable flavor.
The cocktail is topped with soda water and garnished with cucumber slices and lemon wedges, making it visually appealing. It's easy to make for a crowd and perfect for summer parties. Overall, it's a must-try for anyone who loves refreshing and bubbly drinks.
3. Cucumber Vodka Cocktail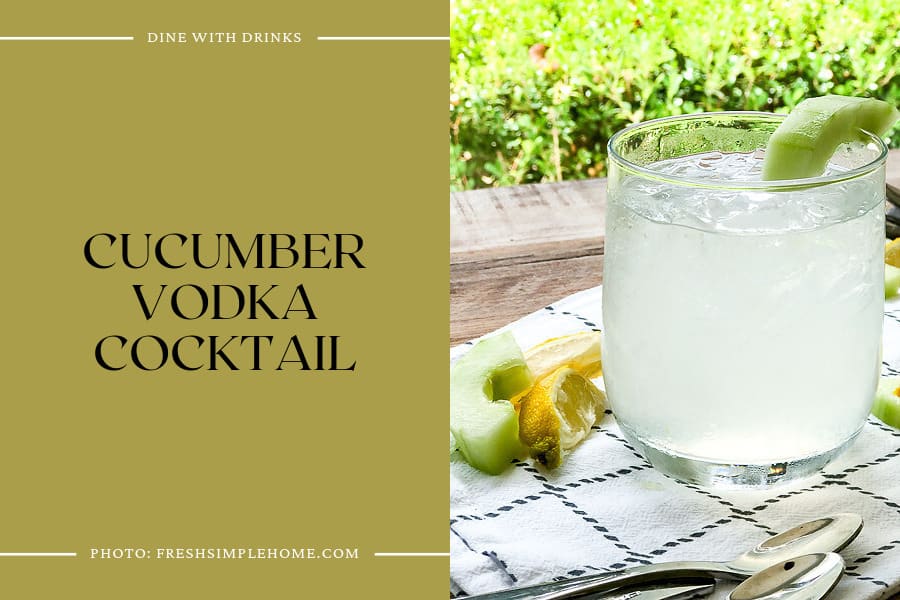 The Cucumber Vodka Cocktail is a refreshing and light drink that is perfect for a hot summer day. Made with Effen Cucumber Vodka, lemonade, and Sprite, this cocktail has a hint of cucumber that adds a unique twist to the classic lemonade and Sprite combination.
The drink is garnished with a cucumber slice that adds to its refreshing taste. This cocktail is perfect for a quiet evening on the porch or a lively gathering with friends. Whether you are a fan of cucumber or not, this cocktail is sure to impress with its unique flavor and refreshing taste.
4. Cucumber Cosmo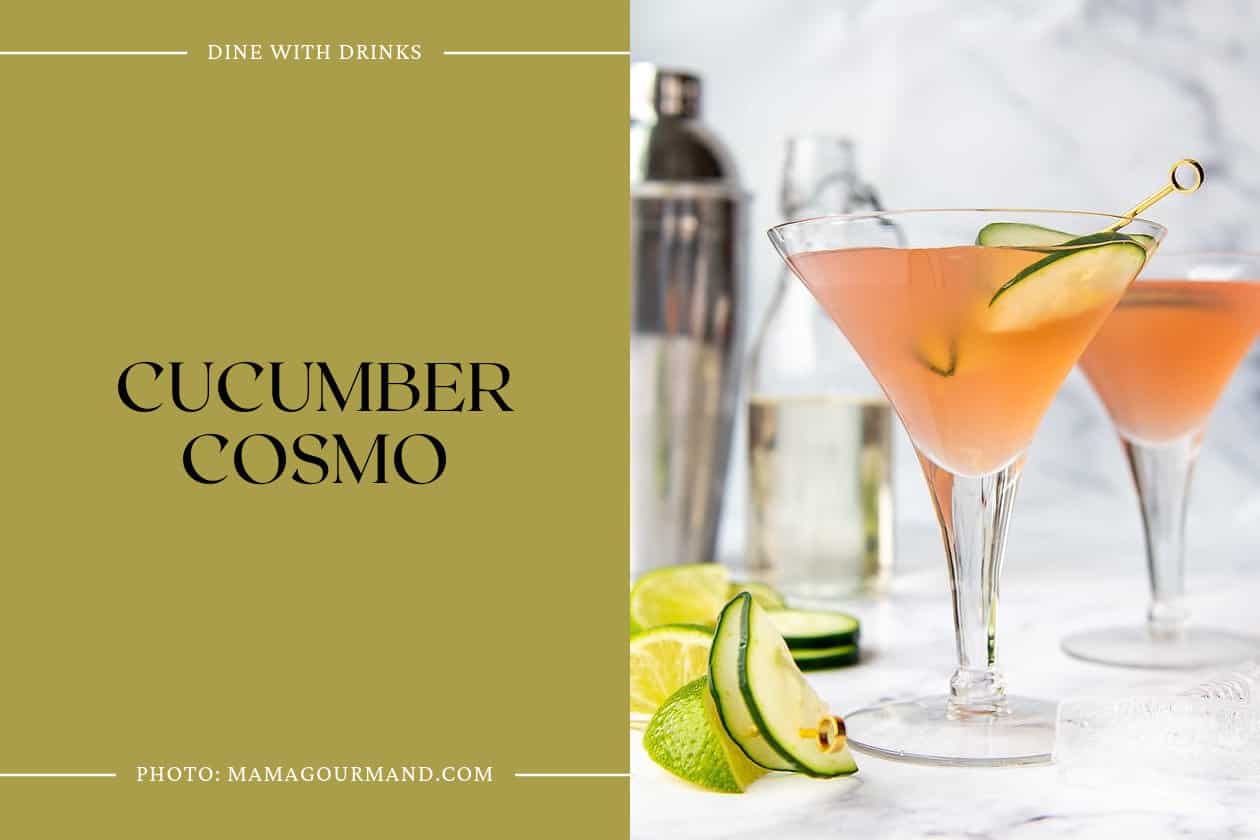 The Cucumber Cosmo is a refreshing twist on the classic pink cosmopolitan. It uses cucumber vodka instead of the traditional citrus vodka, which gives it a clean and fresh taste with a touch of herbal essence.
The combination of cranberry orange flavor and cucumber vodka makes for a perfectly balanced cocktail that is easy to drink and pairs well with any occasion. If you're looking for a unique and delicious cocktail to impress your guests, the Cucumber Cosmo is definitely worth a try.
5. Watermelon Martini With Cucumber Vodka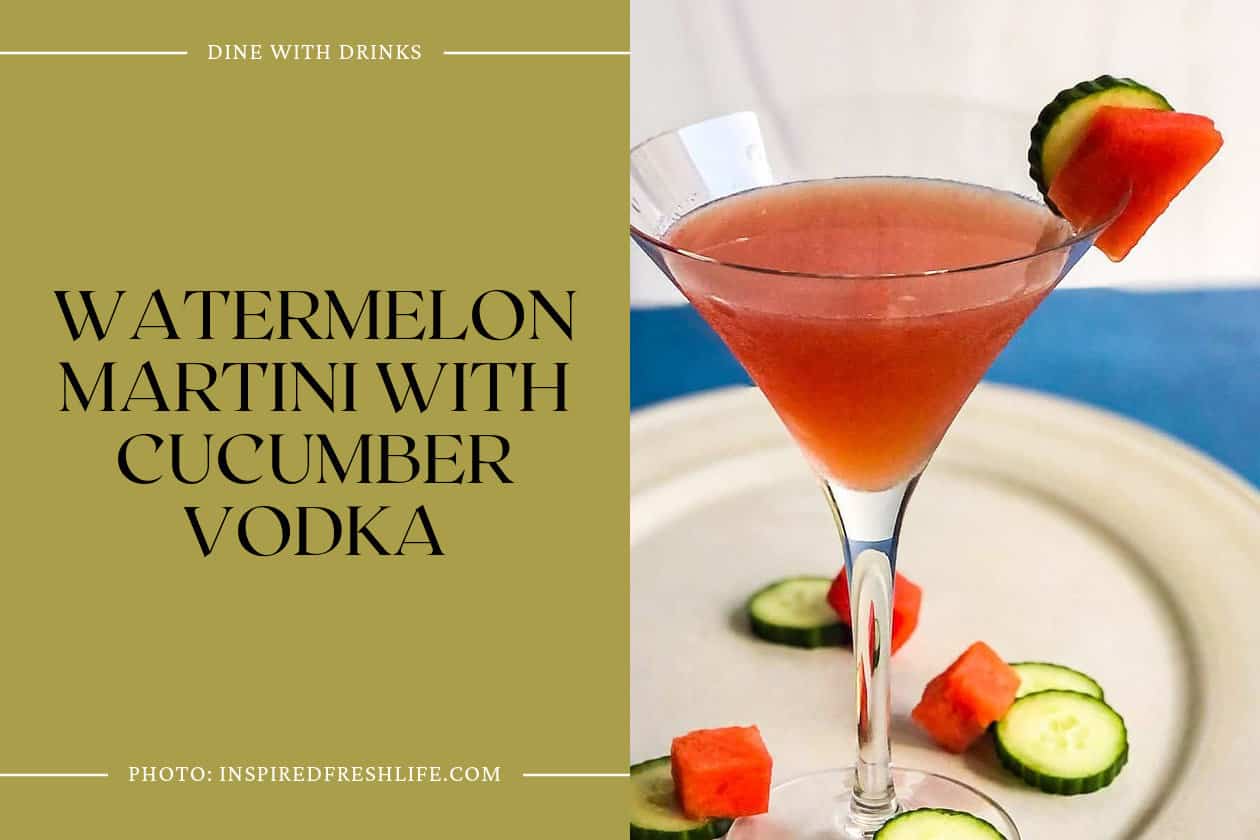 The Watermelon Martini with Cucumber Vodka is a refreshing summer cocktail that will transport you to a sunny day by the pool. This cocktail combines the sweetness of fresh watermelon with the crispness of cucumber vodka, resulting in a light and slightly sweet drink that is perfect for sipping on a hot day.
The addition of a dash of agave nectar adds just the right amount of sweetness to balance out the flavors. Whether you use fresh or frozen watermelon, this cocktail is easy to make and will impress your guests at any summer gathering. So, sit back, relax, and enjoy the refreshing taste of the Watermelon Martini with Cucumber Vodka.