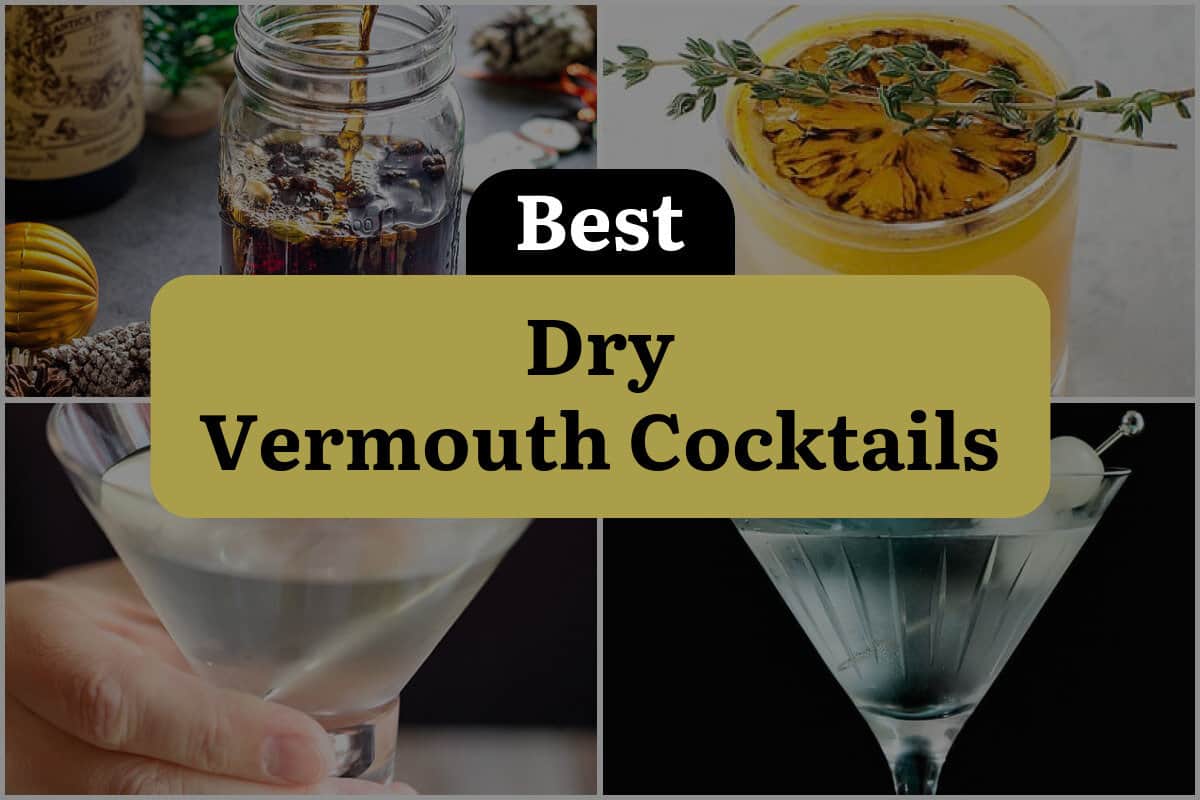 Dry Vermouth is a key ingredient in many classic cocktails, but it also shines on its own. With its herbaceous and slightly bitter flavor, Dry Vermouth is the perfect base for a refreshing and sophisticated cocktail.
Whether you prefer your drinks shaken or stirred, there's a Dry Vermouth cocktail recipe out there for you.
One of the best things about Dry Vermouth is its versatility. It can be used in a wide range of cocktails, from the classic Martini to the lesser-known Bamboo.
It's also a great ingredient for creating your own signature cocktails. With its complex flavor profile, Dry Vermouth can add depth and complexity to any drink.
But finding the perfect Dry Vermouth cocktail recipe can be a challenge. With so many options out there, it can be hard to know where to start.
That's why we've put together this guide to the best Dry Vermouth cocktail recipes. Whether you're a seasoned mixologist or a cocktail newbie, there's something here for everyone.
So grab your shaker, your favorite bottle of Dry Vermouth, and get ready to mix up some delicious cocktails.
We've got everything from classic recipes to modern twists on old favorites. So let's raise a glass to the unsung hero of the cocktail world – Dry Vermouth.
1. Christmas Mulled Vermouth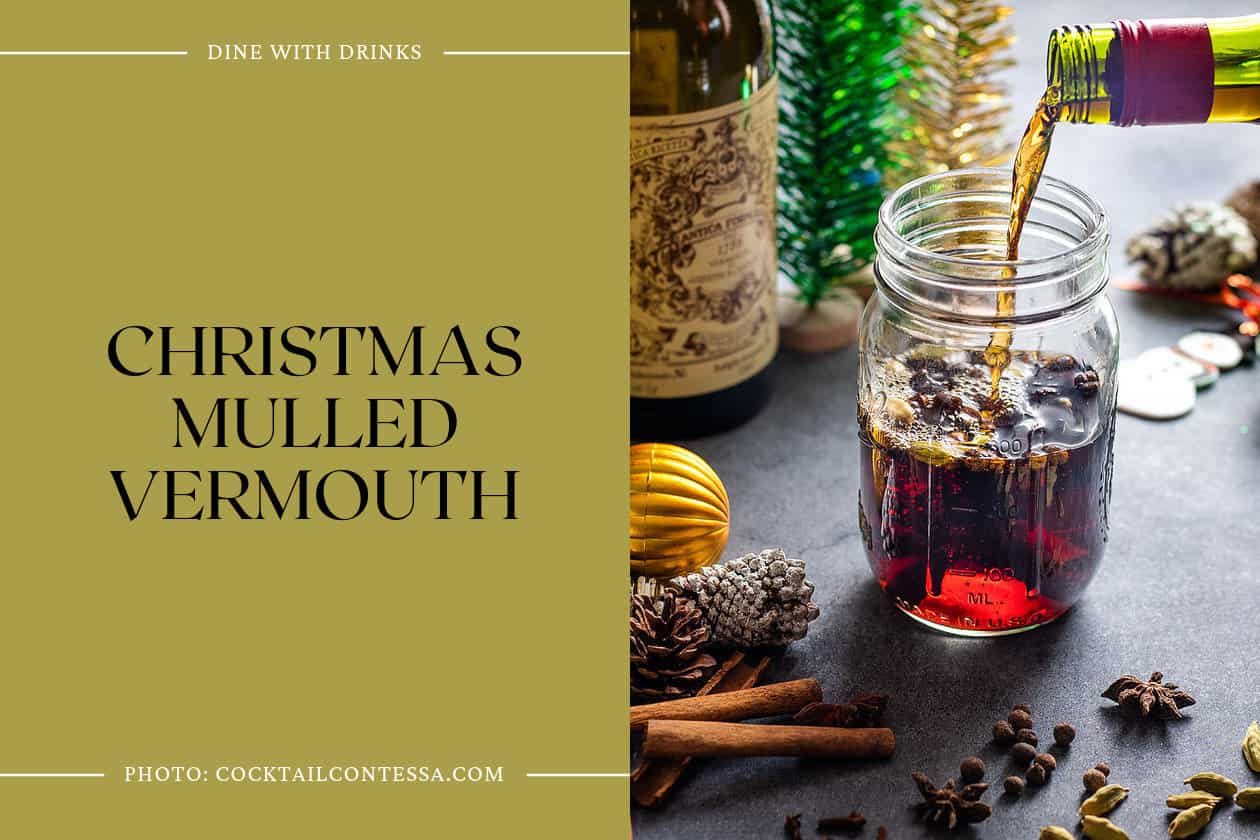 The Christmas Mulled Vermouth is a festive twist on the classic vermouth cocktail. This cocktail is infused with traditional Christmas spices like cinnamon, cardamom, clove, allspice, and star anise, giving it a warm and cozy flavor. The infusion process takes about 24 hours, making it a perfect make-ahead cocktail for holiday parties.
This mulled vermouth can be used in various cocktails like the Manhattan, Negroni, Boulevardier, Americano, Martinez, Old Pal, Vieux Carre, and Hanky Panky. The addition of orange bitters or orange slices adds a citrusy touch to the cocktail. The Christmas Mulled Vermouth is a perfect cocktail to sip on a cold winter night, and its unique flavor profile is sure to impress your guests.
2. The Aficionado Cocktail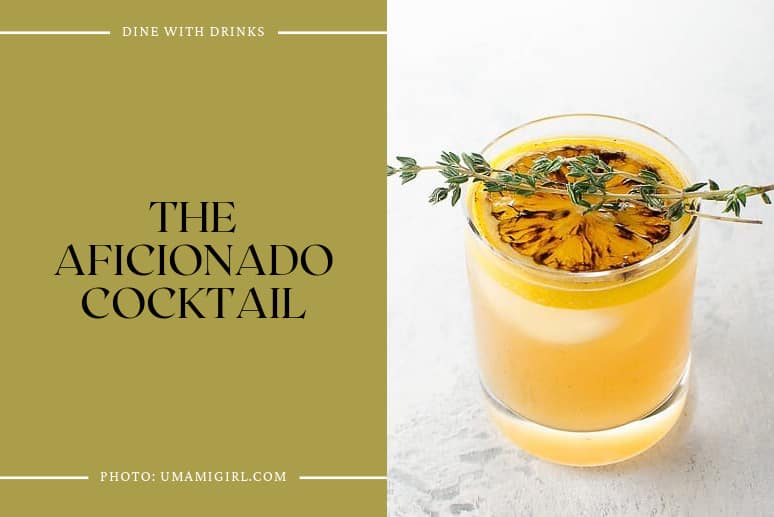 The Aficionado Cocktail is a simple yet sophisticated gin and dry vermouth cocktail that is perfect for those who appreciate the herbal and slightly astringent qualities of these ingredients. This cocktail is a perfect match for thyme and lemon, making it a dreamy and refreshing drink that is perfect for any occasion.
Vermouth, which is a fortified and aromatized wine, adds a unique flavor to this cocktail that makes it stand out from the rest. If you're looking for a drink that is both classic and modern, then The Aficionado Cocktail is the perfect choice for you. So, why not give it a try and see for yourself what makes this cocktail so special?
3. Pickle Martini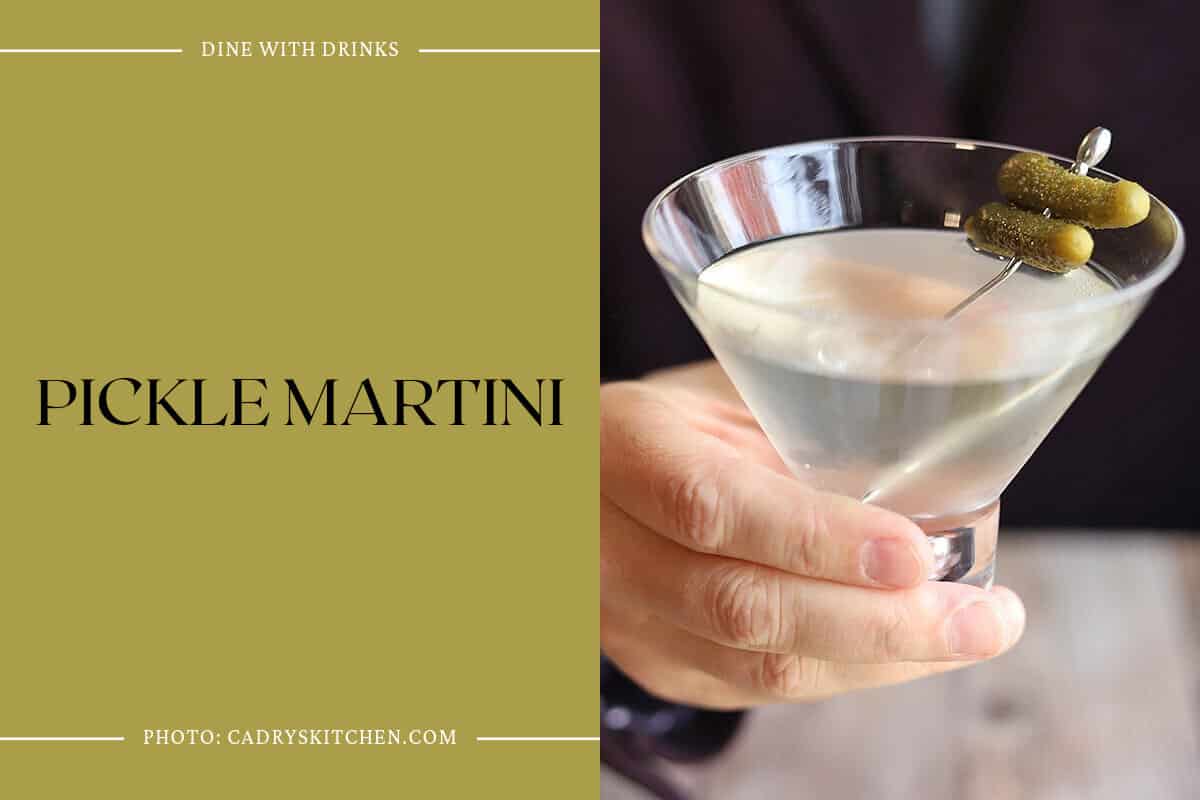 If you're a fan of savory and briny flavors, the Pickle Martini is a must-try cocktail. This unique twist on the classic dirty martini swaps out olive brine for homemade pickle vodka and extra dry vermouth. The result is a smooth and drinkable cocktail with the essence of pickles without the harsh vinegar quality of brine alone.
The key to a great martini is all about balance and temperature, and this recipe nails it. The chilled martini glass and perfectly cold mixture of vodka and vermouth make it all the more sippable. Garnish with cornichons for an adorable and delicious touch. If you're looking for a new and exciting cocktail to add to your repertoire, the Pickle Martini is a must-try.
4. Classic Gibson Cocktail
The Classic Gibson Cocktail is a gin-based drink that's essentially a dry martini with a pickled onion garnish, which adds a savory element that makes it an altogether new drink. This cocktail is all about the gin, with only a hint of dry vermouth, making it a perfect choice for those who want a strong and sophisticated drink.
The Gibson is crisp, cool, searing, and spirit-forward, punctuated by the pungent onion garnish. If you're looking to try something new, give the Classic Gibson Cocktail a try and experience the unique flavor that this drink has to offer.
5. Extra Dirty Martini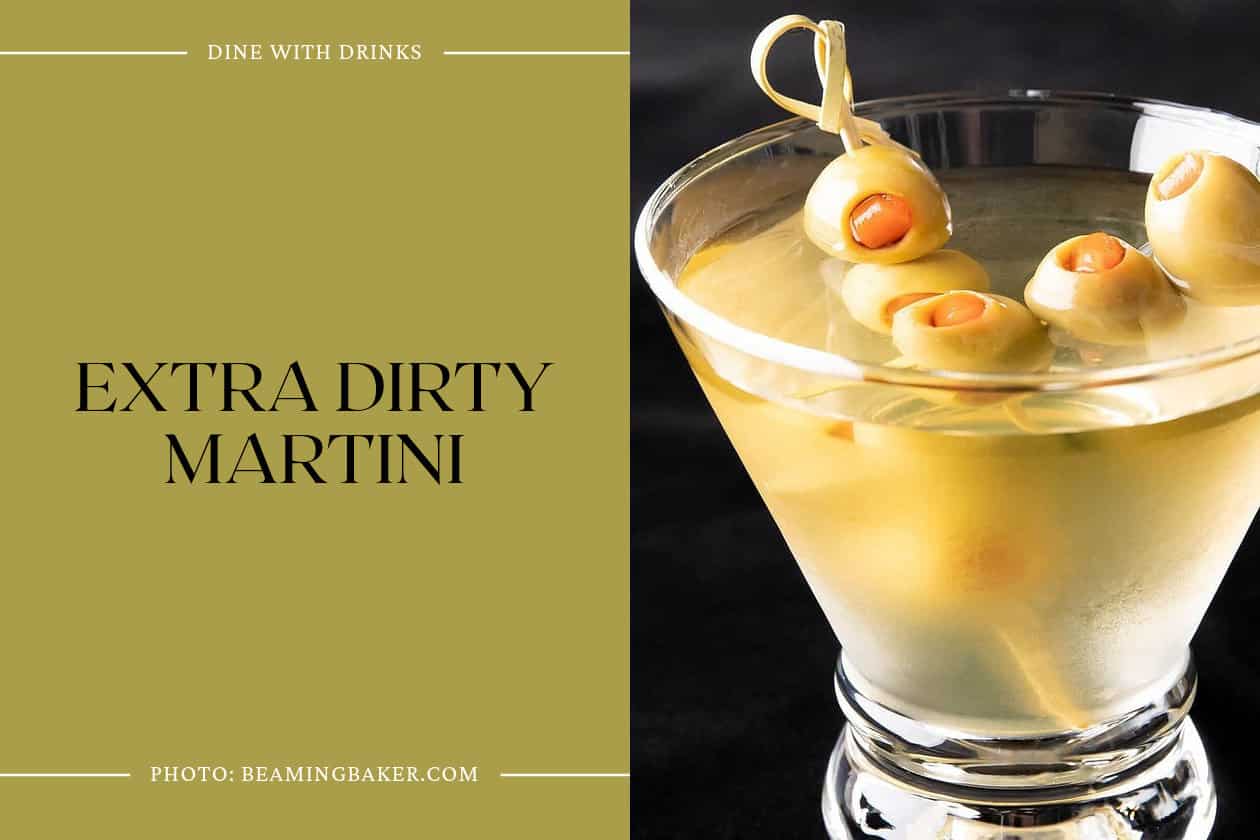 The Extra Dirty Martini is a bold and savory cocktail made with vodka or gin, dry vermouth, and an unusually high amount of olive brine. The more olive brine that's added, the "dirtier" the martini gets.
The combination of the salty olive brine and the smoothness of the vodka or gin creates a bold and satisfying flavor. Plus, the addition of olives on a skewer makes for a fun and playful garnish.
6. Classic Martini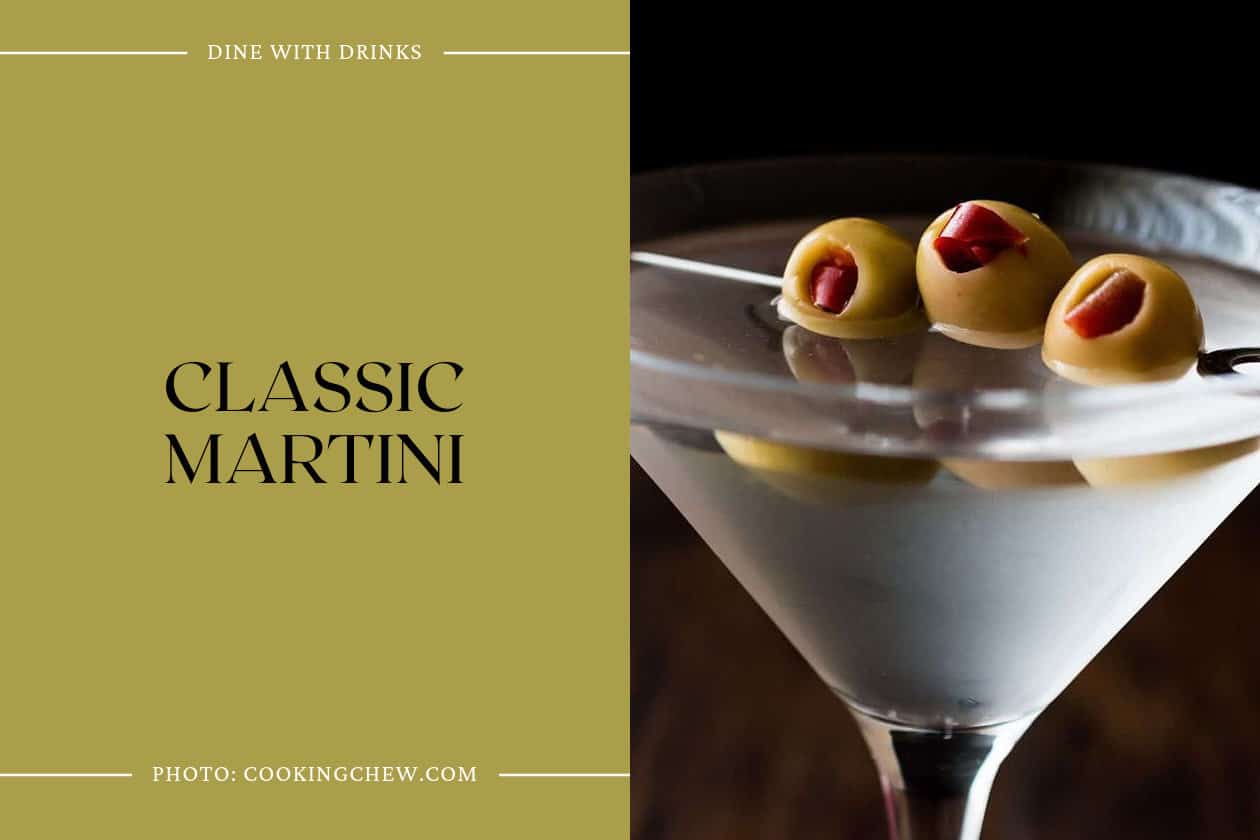 The Classic Martini is an iconic cocktail made with only two ingredients: vermouth and either gin or vodka. It's a timeless drink that has stood the test of time and remains a favorite among cocktail enthusiasts.
The key to making the perfect Classic Martini is using high-quality ingredients and finding the right balance between the vermouth and spirit. Whether you prefer it shaken or stirred, with a lemon twist or olives, the Classic Martini is a must-try for any cocktail lover.
7. Old Pal Cocktail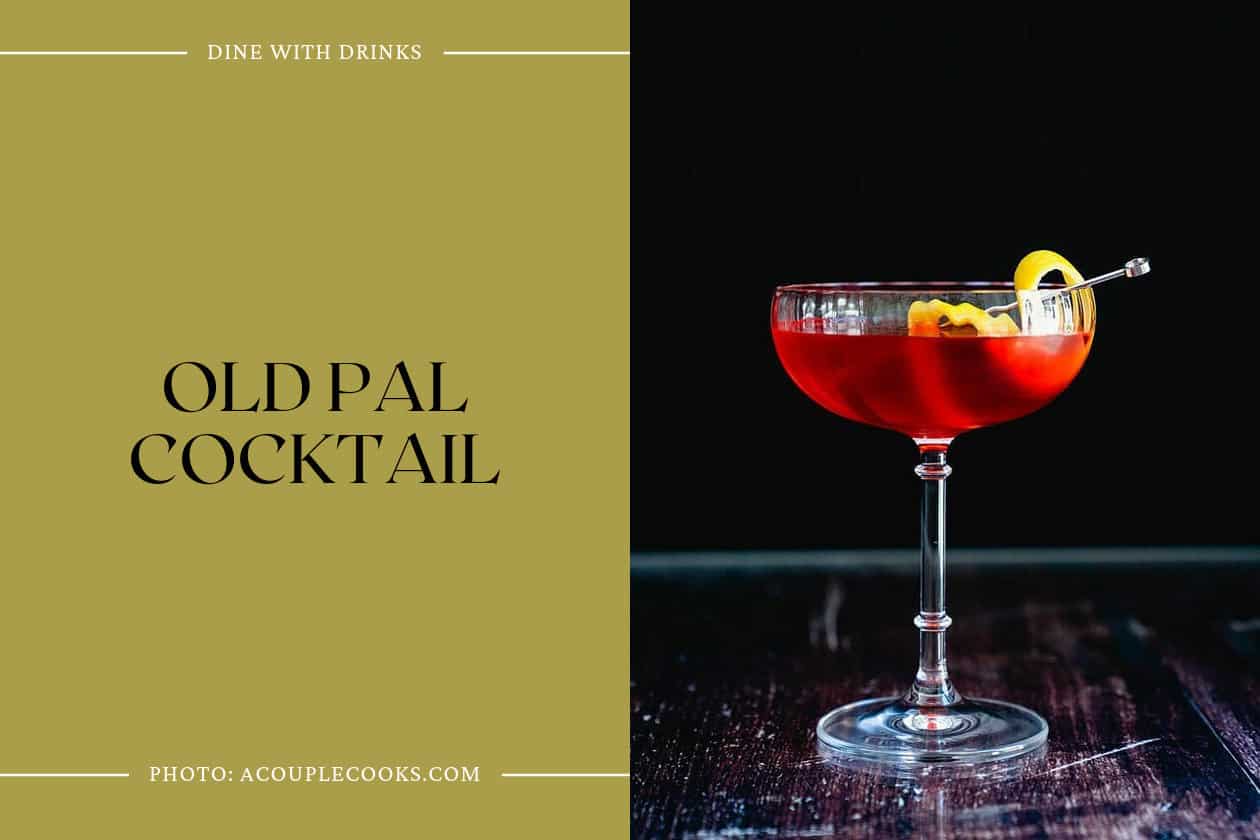 The Old Pal Cocktail is a classic, three-ingredient drink that pairs bitter Campari with dry vermouth and fiery rye whiskey. It's dry, bitter, and spicy all at once, making it a unique whiskey cocktail that is perfect for sipping.
The cocktail was invented in the 1920s by a famous bartender for his "old pal," a journalist friend. If you're a fan of Campari, you'll love the Old Pal, and it's a great drink to try if you're looking for something new and exciting.
8. Elderflower Martini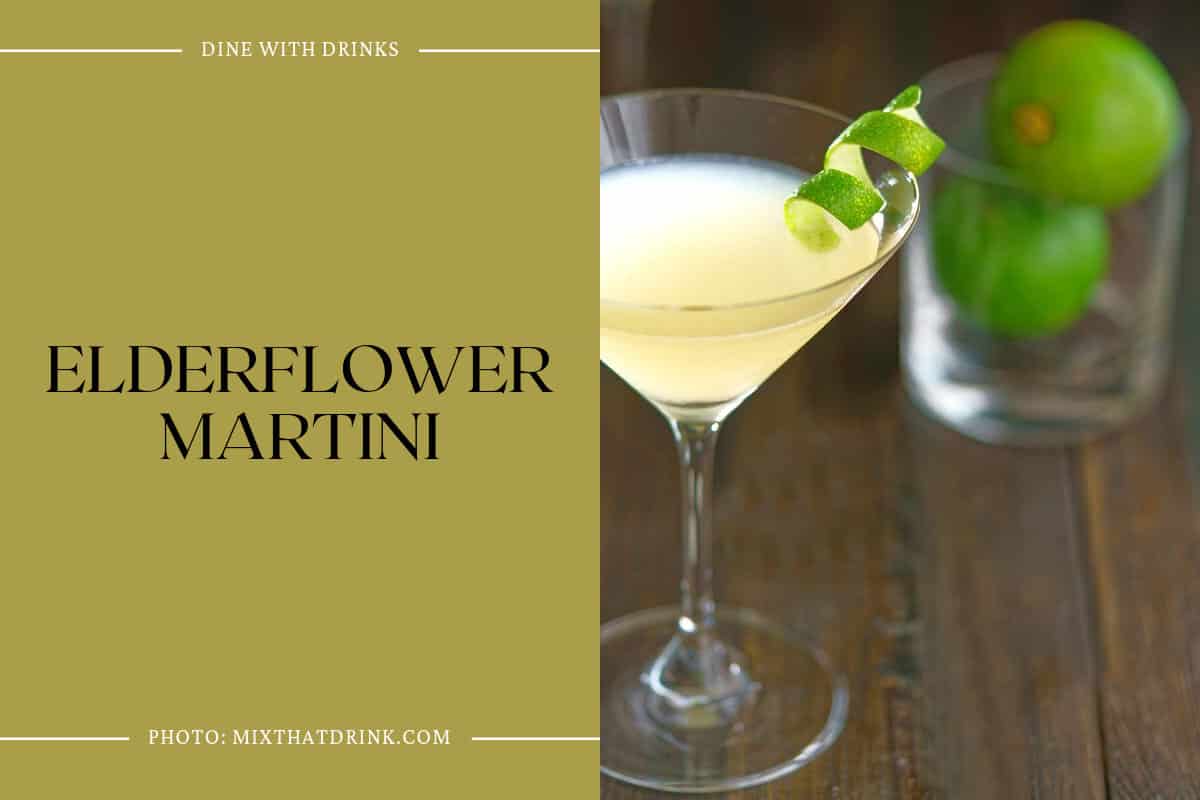 The Elderflower Martini is a delightful twist on the classic Gin Martini recipe. This cocktail adds a touch of St-Germain Elderflower liqueur and lime to the mix, resulting in a drink that's both sweet and tart. The elderflower liqueur and gin blend together to create a unique and complex flavor profile, while the lime adds a bright and refreshing note.
The small amount of vermouth used in the recipe enhances all the other flavors, adding a hint of bitterness that rounds out the drink perfectly. This cocktail is perfect for relaxing and unwinding, and is best enjoyed slowly to fully appreciate all the nuances. If you're a fan of St-Germain cocktails, the Elderflower Martini is a must-try.
9. Gibson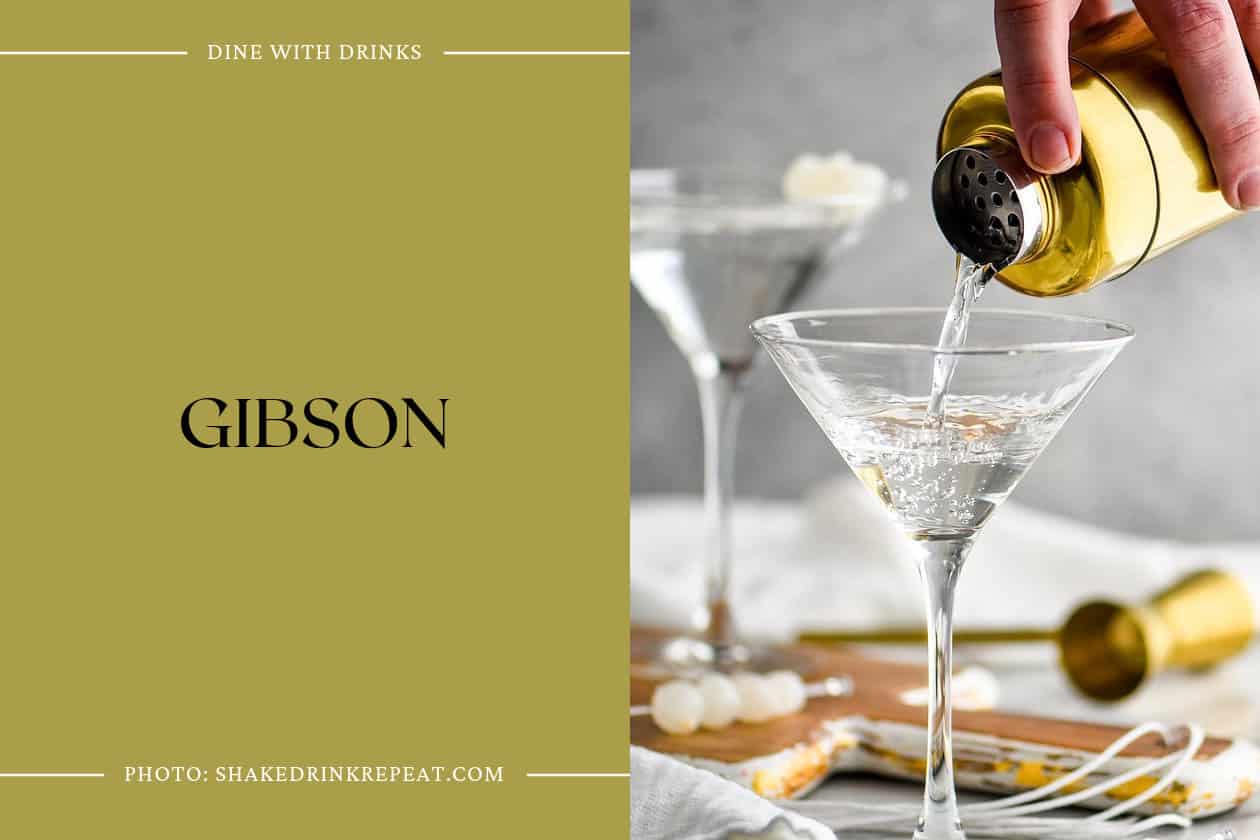 The Gibson is a classic and sophisticated cocktail that is often referred to as the cousin of the Martini. It is made using a shaker to combine the ingredients and is typically garnished with a cocktail onion.
The drink is perfect for those who want to unwind after a long day and enjoy a smooth, crisp taste. If you're looking for a timeless and elegant drink, the Gibson is definitely worth a try.
10. Brooklyn Cocktail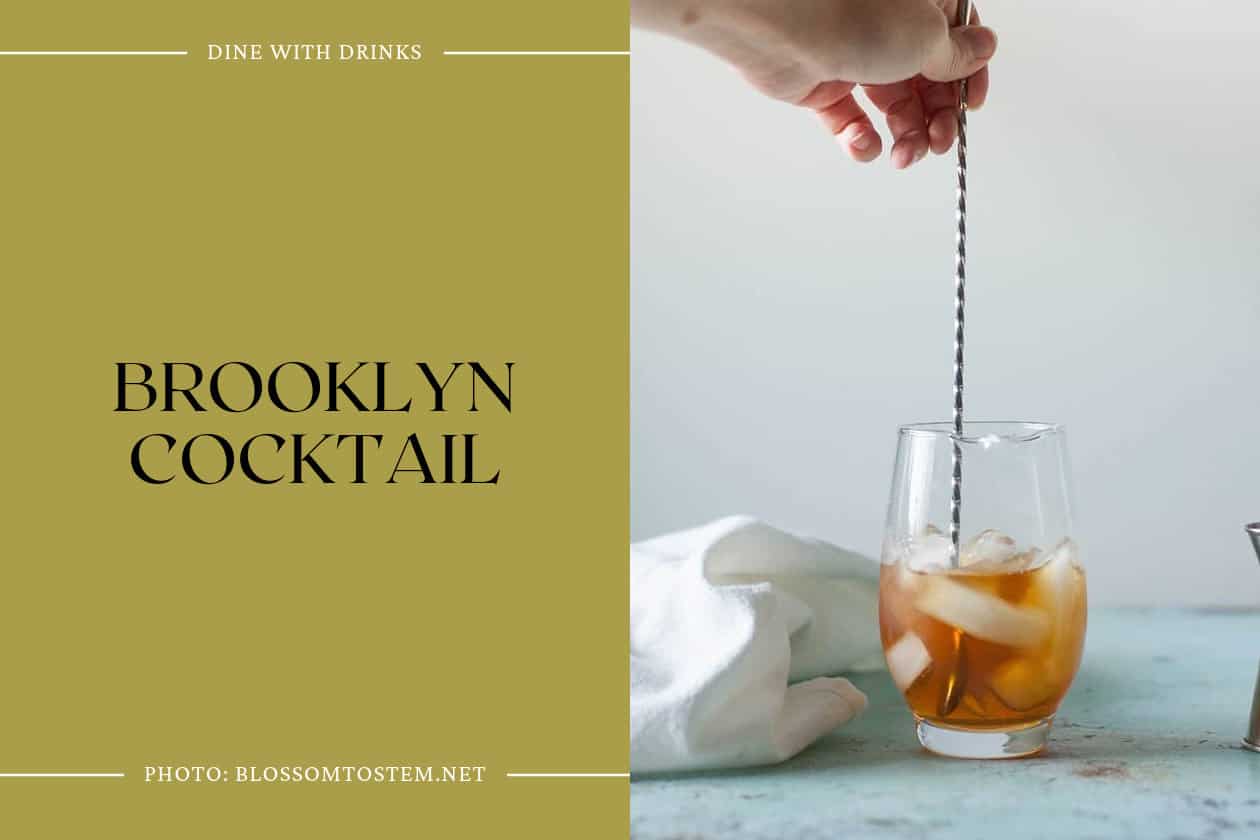 The Brooklyn Cocktail is a classic cocktail that is a must-try for any cocktail lover. It is a variation of the Manhattan, but with a twist. The cocktail is made with rye whiskey, dry vermouth, maraschino liqueur, and Amer Picon, a bitter orange liqueur that is traditionally used in the recipe. However, due to its unavailability, bartenders have come up with their own versions of the liqueur.
The cocktail is less sweet than the Manhattan, making it a perfect choice for those who prefer a less sweet drink. The combination of the ingredients creates a complex and well-balanced flavor that is sure to impress. If you are a fan of classic cocktails, then the Brooklyn Cocktail is definitely worth a try.
11. Eeyore's Requiem Cocktail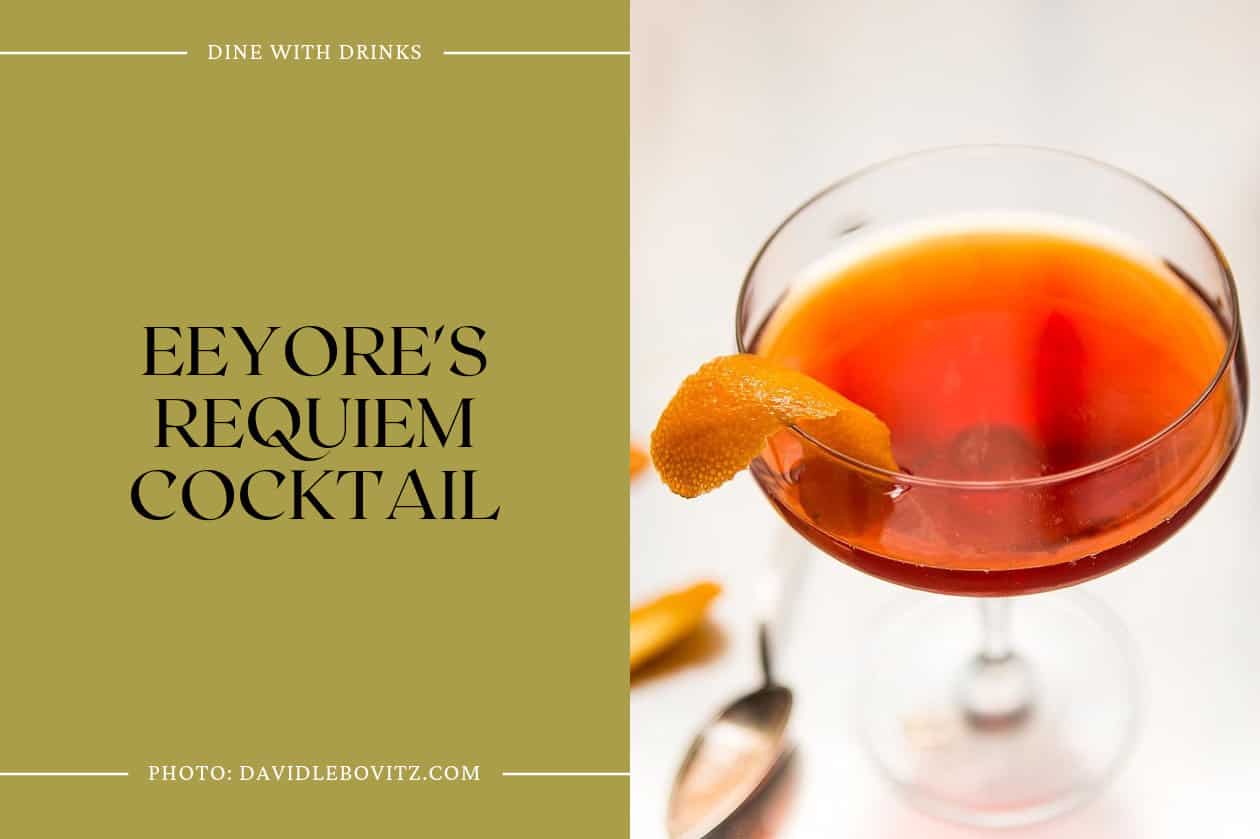 Eeyore's Requiem Cocktail is a Dry Vermouth Cocktail with a bitter twist. The cocktail gets its beautiful hue from red bitters and holds its own alongside the sweet blanc vermouth.
A dose of gin and a few dashes of amaro make sure the cocktail remains firmly in the "not sweet" cocktail camp. The blend of Franco-Mexican alchemy makes it unique. Overall, it's bitter at its best and definitely worth trying if you're a fan of Dry Vermouth Cocktails.