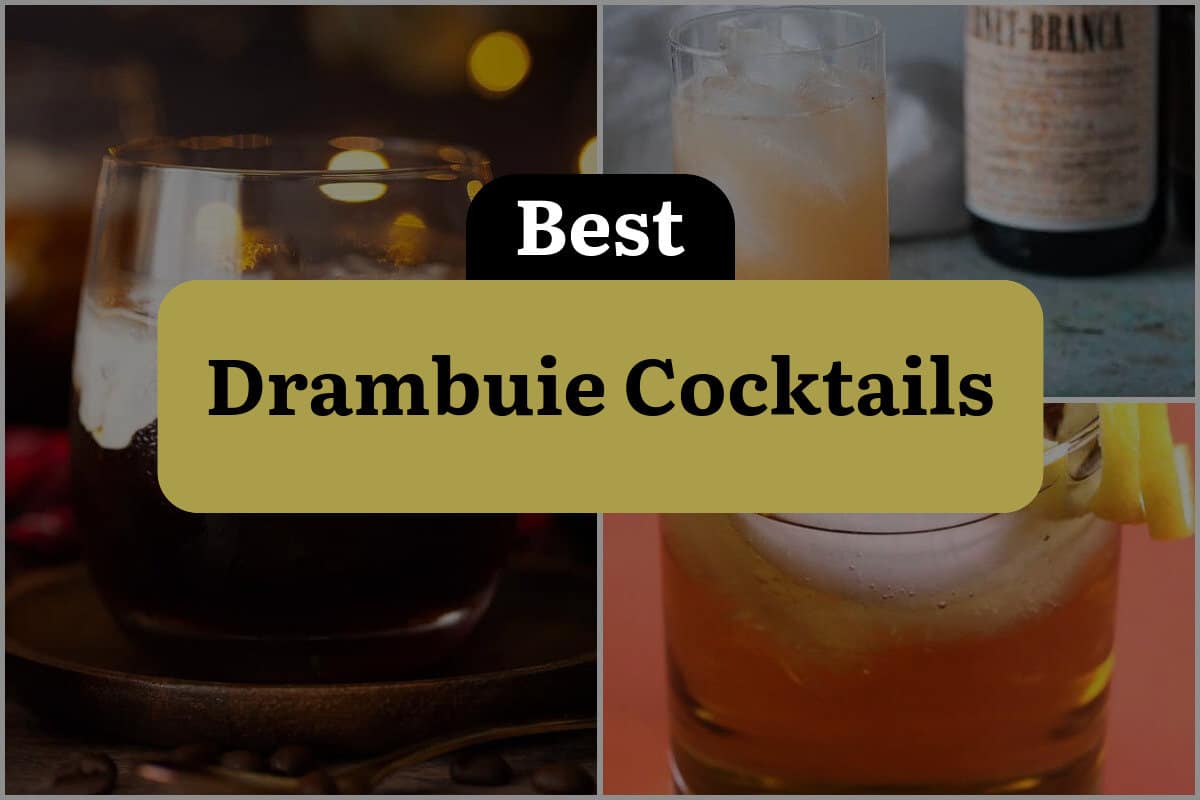 As a bartender, I am always on the lookout for new and exciting ways to mix drinks. And one of my all-time favorites is Drambuie, a Scottish liqueur made with honey, herbs, and spices.
Its unique flavor profile and versatility make it a popular ingredient in many cocktails. But what are the best Drambuie Cocktail recipes out there?
Well, that's what I'm here to explore. Whether you're a seasoned mixologist or just starting out, I've got you covered.
I've scoured the internet, experimented with different combinations, and consulted with other bartenders to bring you the most delicious and innovative Drambuie Cocktail recipes.
But before we get into the recipes themselves, let's talk a bit more about Drambuie. This sweet and spicy liqueur has been around since the 18th century and has a rich history.
Its name comes from the Gaelic phrase "An dram buidheach," which means "the drink that satisfies." And it certainly lives up to that name.
Drambuie is made with a blend of aged Scotch whisky, heather honey, herbs, and spices, including saffron, anise, and nutmeg.
The result is a complex and flavorful liqueur that can be enjoyed on its own or mixed into a variety of cocktails. It's perfect for adding a touch of sweetness and spice to your favorite drinks.
So, whether you're a fan of classic cocktails or more modern creations, there's a Drambuie Cocktail recipe out there for you.
So, let's get mixing and discover the best ways to enjoy this delicious liqueur.
1. The Coffee Crème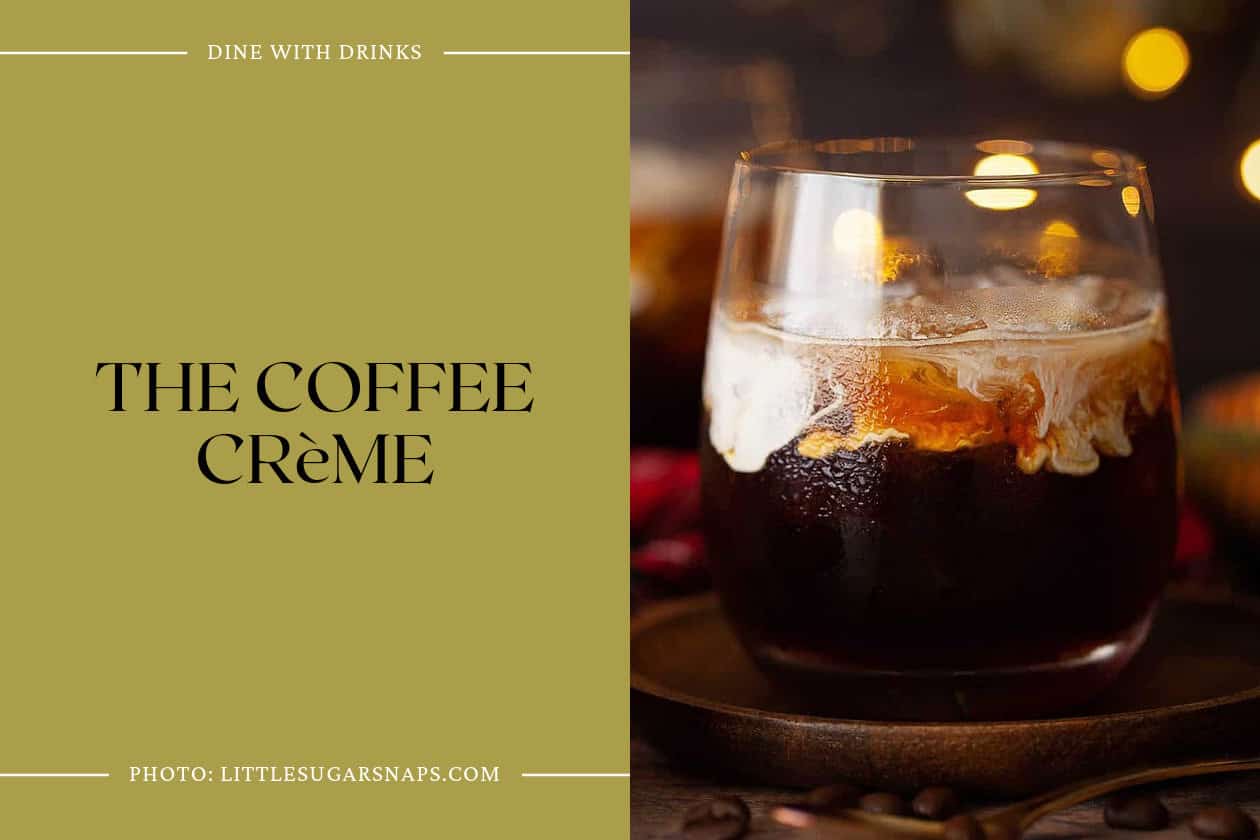 "The Coffee Crème" is a must-try Drambuie cocktail for any coffee lover. This Scottish-inspired drink combines the rich flavors of espresso coffee, Scottish whiskey, and Creme de Cacao with the sweetness of Drambuie liqueur.
Topped with a float of cream, this cocktail is not only visually stunning but also has a well-rounded flavor profile with undertones of honey and chocolate. It's the perfect option for a winter celebration, especially for Burns Night or Christmas. If you're looking for a Scottish-themed cocktail that will impress your guests, "The Coffee Crème" is definitely worth a try.
2. The Kingston Club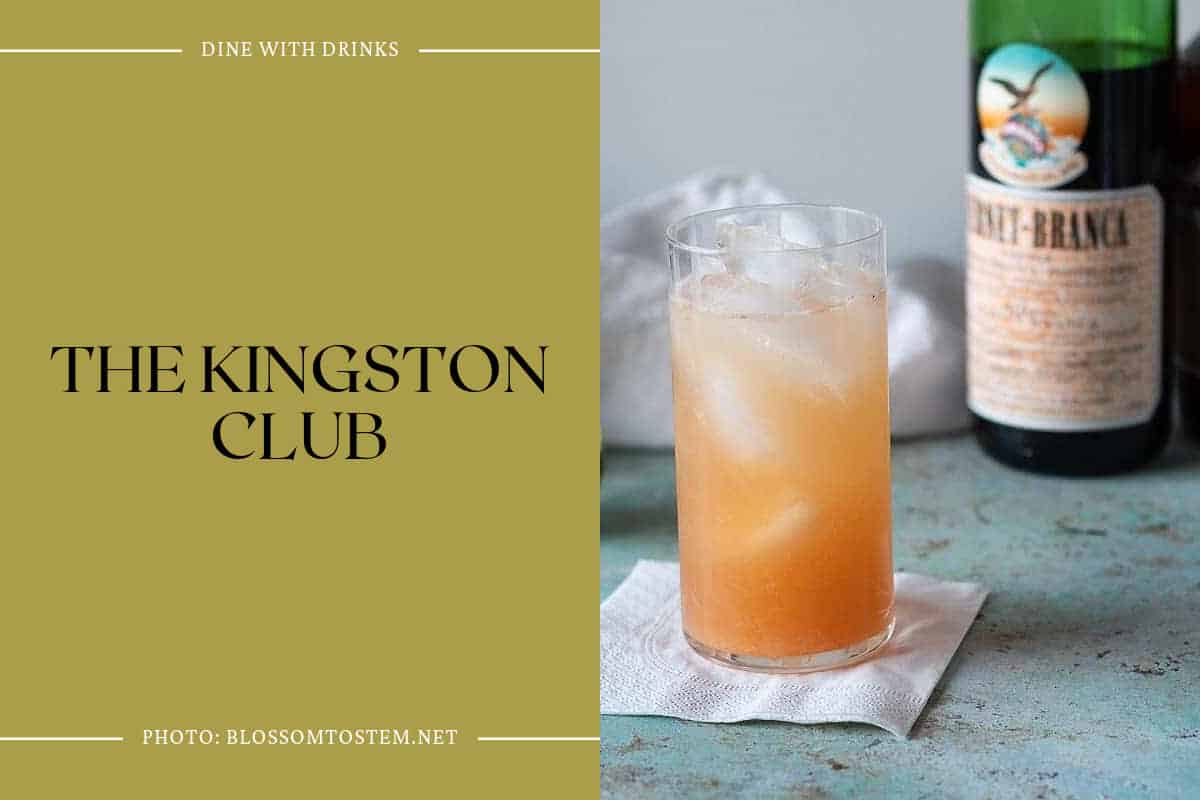 The Kingston Club is a refreshing and fruity cocktail that is perfect for those who love tiki drinks but want to avoid overly sweet cocktails. This cocktail uses Drambuie, a Scotch whisky liqueur, instead of rum, and is combined with fresh pineapple and lime juices, a splash of Fernet Branca, and Angostura bitters.
Topped with soda water and a twist of orange peel, this cocktail has a lovely sweet citrusy fragrance and a subtle effervescence. The Kingston Club is a must-try for anyone looking for a unique and delicious cocktail that is both familiar and surprising.
3. Rusty Nail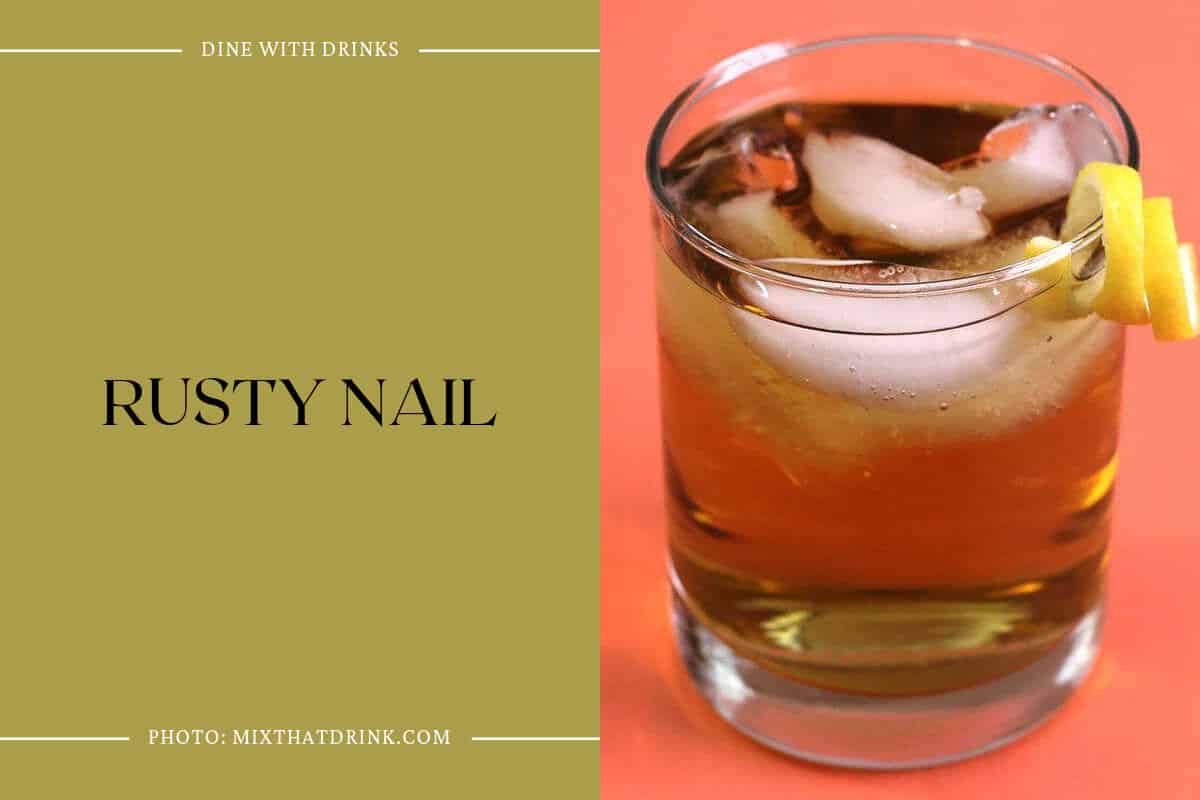 The Rusty Nail is a classic cocktail that blends smoky scotch with sweet Drambuie for a surprisingly easygoing flavor. It's perfect for unwinding after a long day and pairs well with a good book.
If you're not a fan of scotch or Drambuie, the combination of the two might just work for you. It's a great addition to any cocktail menu.