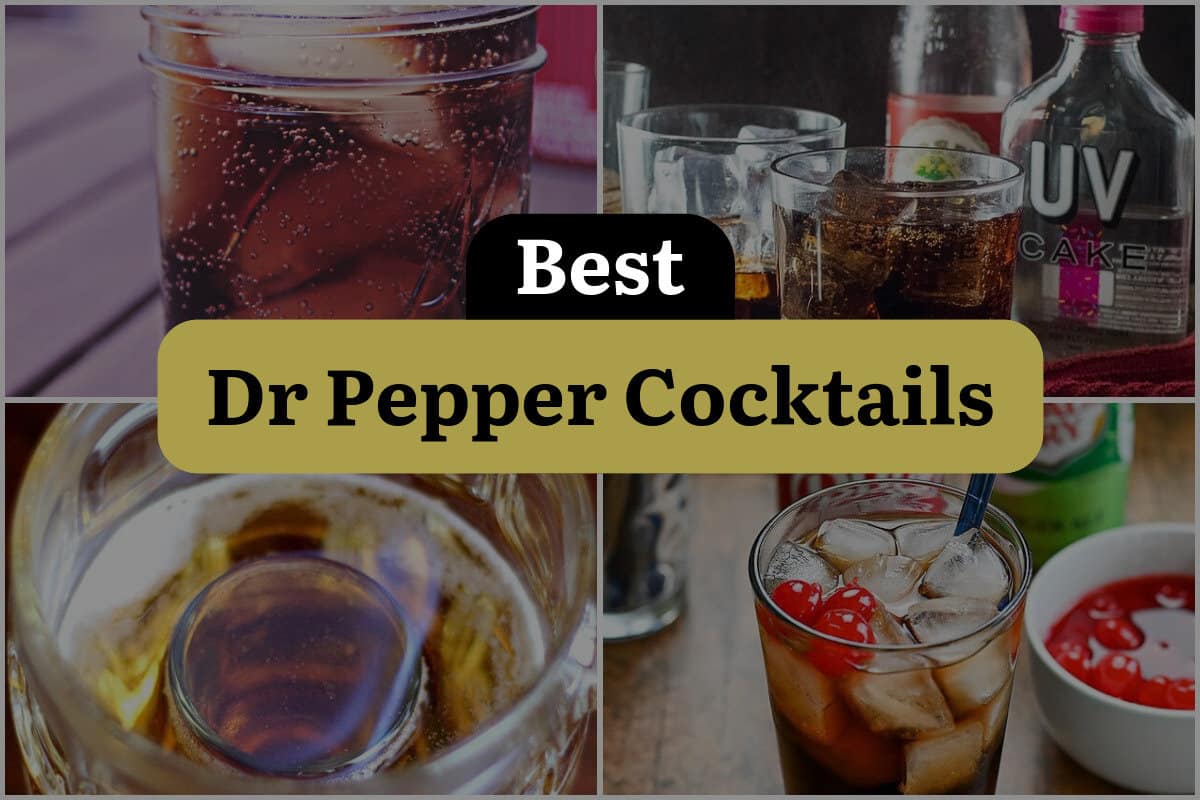 Dr Pepper is a beloved soda that has been a staple in American culture for over a century. With its unique blend of 23 flavors, it has become a favorite beverage for many.
But did you know that Dr Pepper can also be used to make delicious cocktails? That's right – this classic soda can be transformed into a refreshing and flavorful drink that is perfect for any occasion.
There are countless Dr Pepper cocktail recipes out there, each with its own unique twist on this iconic soda. From simple and classic combinations to more complex creations, there is a Dr Pepper cocktail out there for everyone.
Whether you prefer a sweet and fruity drink or something with a bit more kick, you are sure to find a recipe that will satisfy your taste buds.
One of the best things about Dr Pepper cocktails is their versatility. They can be enjoyed on their own or paired with a variety of different spirits and mixers to create a truly unique drink.
Plus, with so many different ingredients and flavors to choose from, the possibilities for experimentation are endless. So why settle for a boring old soda when you can mix things up and create a delicious Dr Pepper cocktail that is sure to impress?
1. El Doctor Libre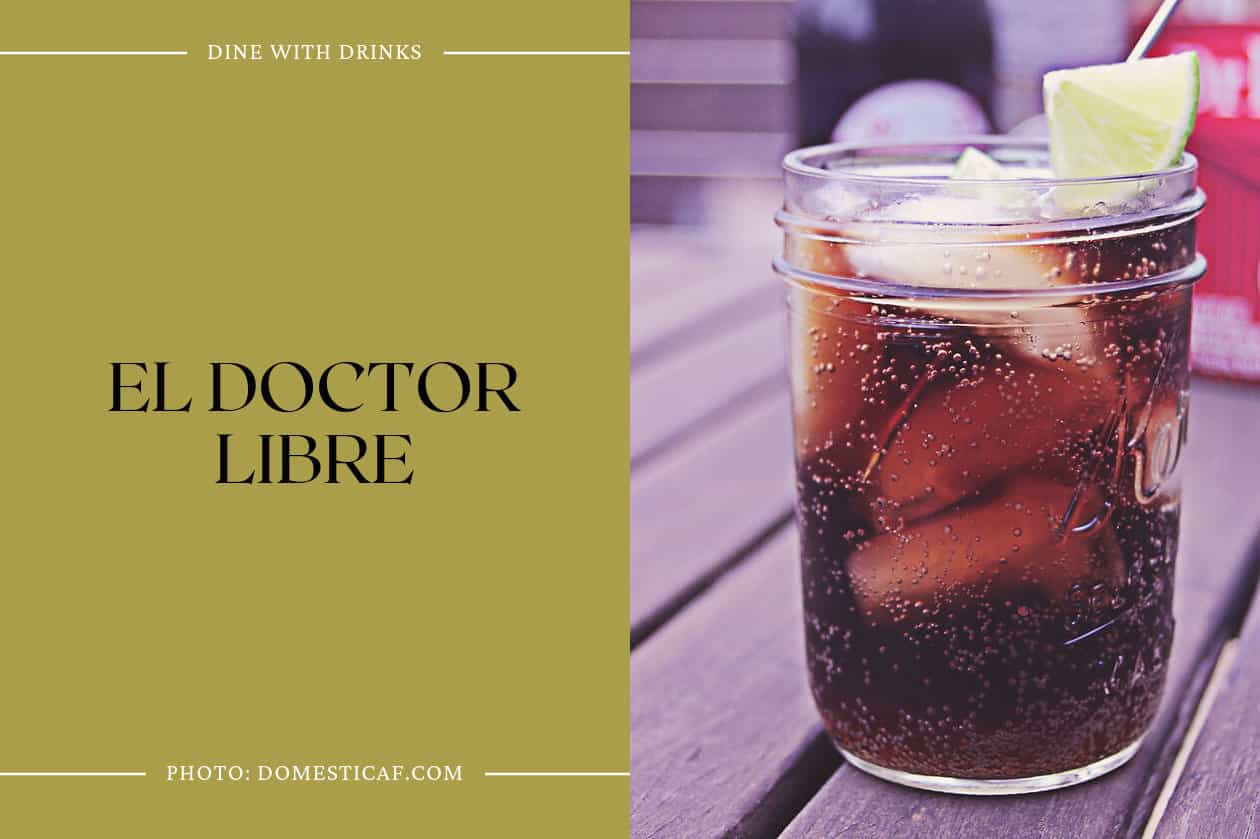 "El Doctor Libre" is a Dr Pepper cocktail that is a spin on the classic Cuba Libre. Made with Angostura White Oak rum, Dr Pepper, and lime juice, this drink is complex and bubbly with bittersweet notes reminiscent of chocolate and molasses.
The ripe fruit flavor comes through on the finish, making it an incredibly delicious and unique cocktail. If you're looking for a Texan twist on a classic cocktail, the El Doctor Libre is definitely worth a try.
2. Cake Doctor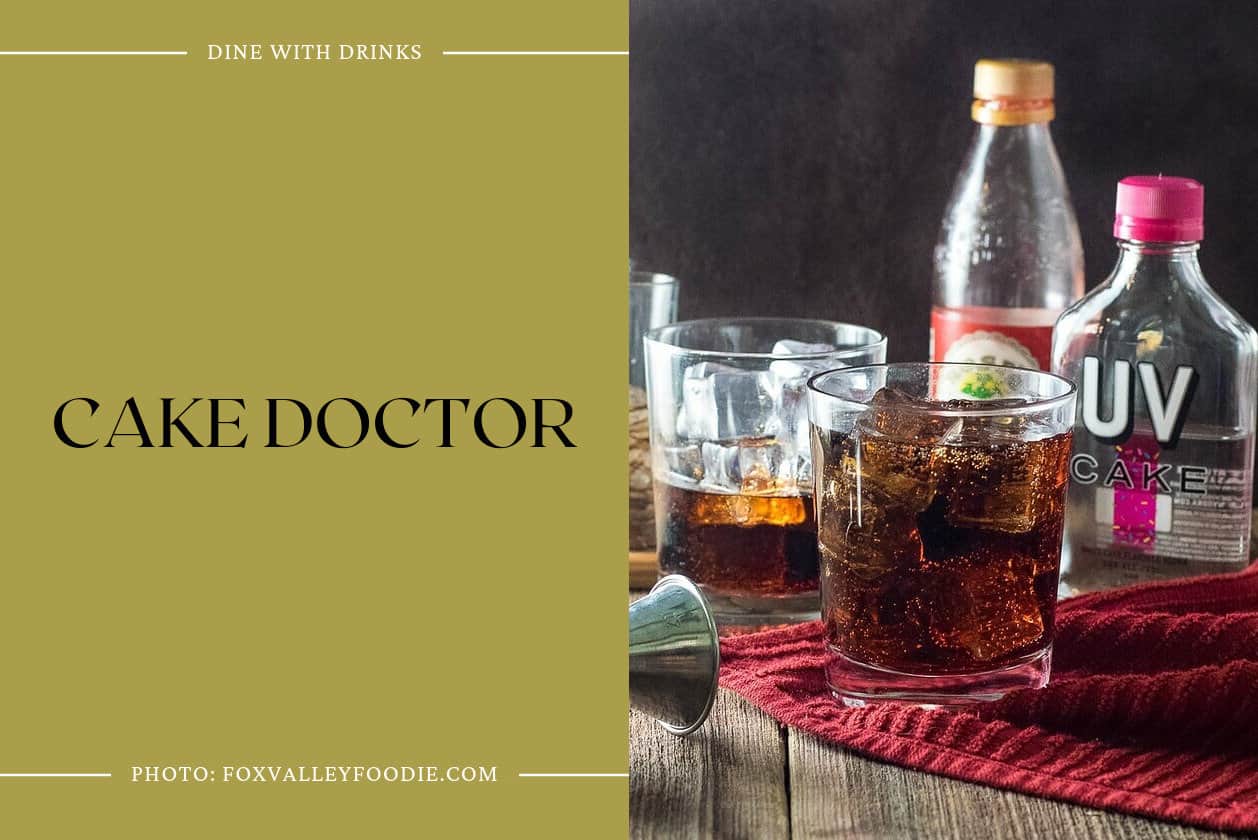 Looking for a unique and delicious Dr Pepper cocktail recipe? Look no further than the Cake Doctor! This cocktail infuses the distinct flavor of cake vodka with the carbonated goodness of Dr Pepper, creating a truly one-of-a-kind drink.
A splash of grenadine adds another layer of flavor to this already tasty concoction. Perfect for summer barbecues, parties, or whenever you're in the mood for a refreshing mixed drink. Don't miss out on trying this must-try cocktail!
3. Flaming Dr. Pepper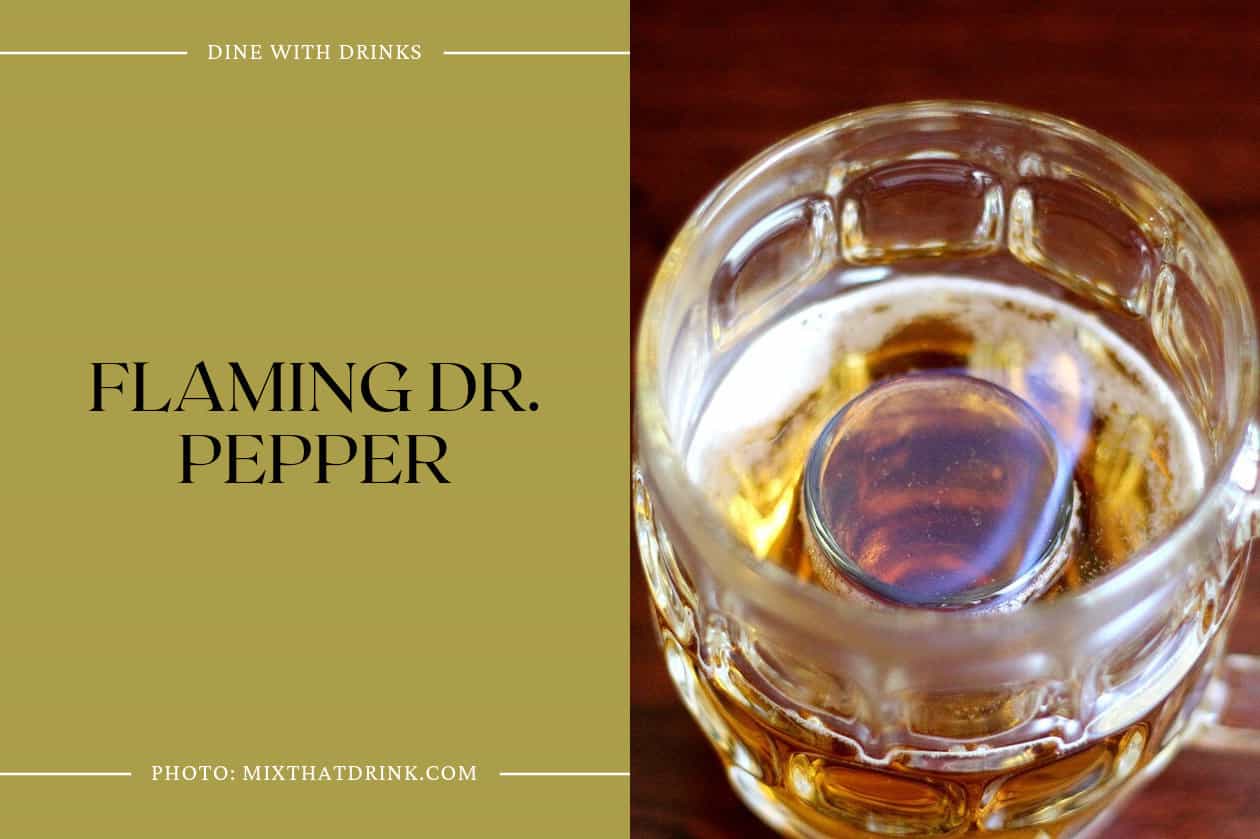 If you're looking for a unique and exciting cocktail to impress your guests, the Flaming Dr. Pepper is a must-try. This cocktail is named after the popular soft drink and has a surprisingly similar taste. The best part? It's lit on fire before serving, adding a touch of spectacle to your party.
While it's important to note that safety precautions should be taken when handling fire and alcohol, the Flaming Dr. Pepper is a fun and memorable addition to any event. So, if you're feeling adventurous and want to try something new, give the Flaming Dr. Pepper a shot.
4. Dr. Pepper Surprise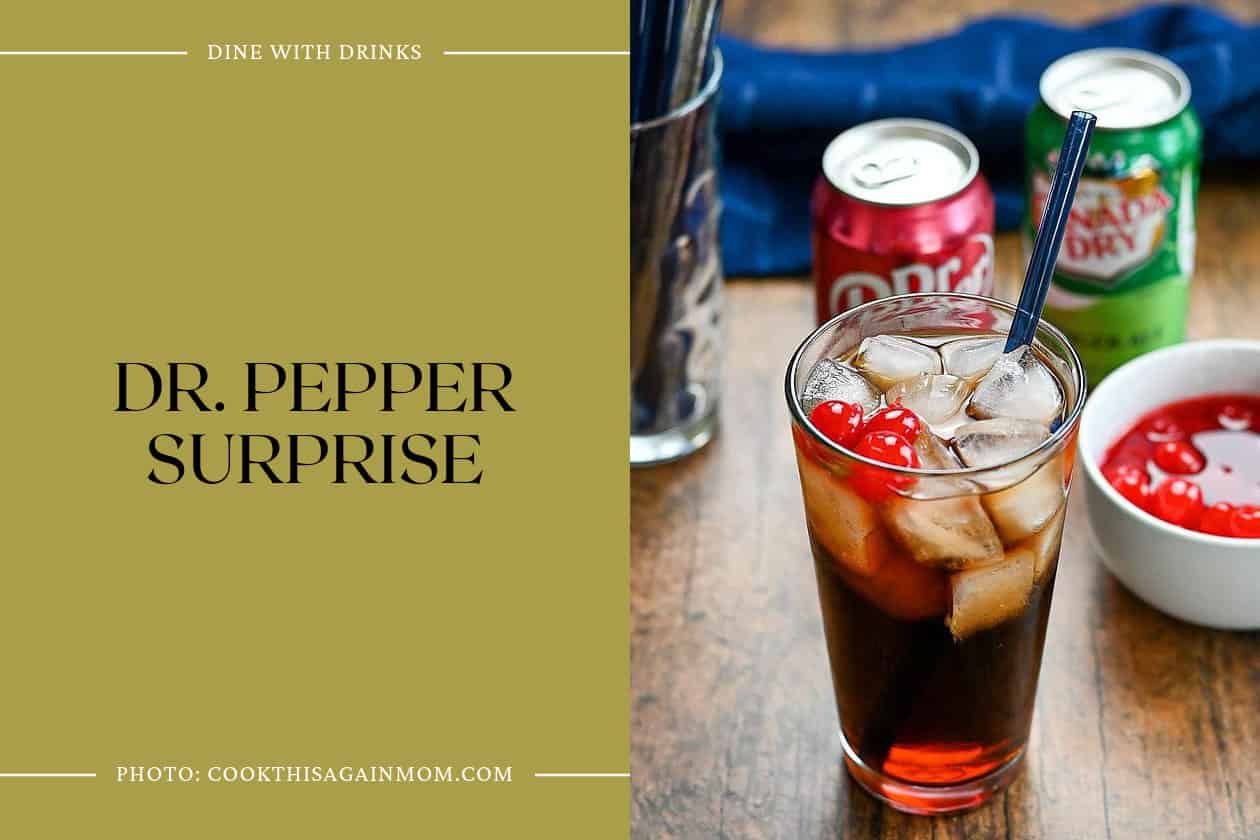 "Dr. Pepper Surprise" is a fun and tasty mixed soda beverage that is perfect for kids and adults alike. This classic cocktail recipe combines the unique flavors of Dr. Pepper and ginger ale with the sweetness of maraschino cherries.
The result is a refreshing and delicious drink that is sure to please everyone. If you're looking for a fun and easy cocktail recipe to try at home, "Dr. Pepper Surprise" is definitely worth a shot. So why not give it a try and see for yourself why this cocktail has been a favorite of so many for years?
5. Dirty Dr. Pepper Floats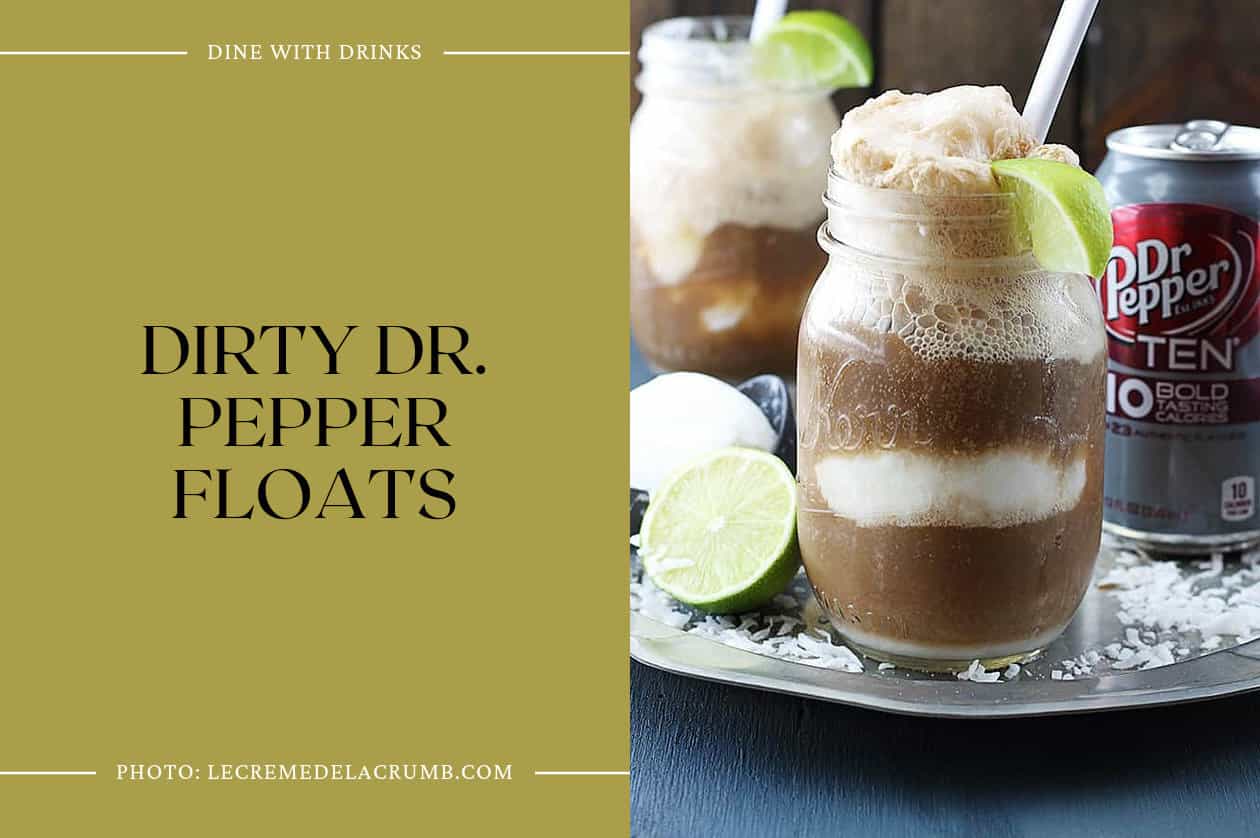 "Dirty Dr. Pepper Floats" is a refreshing and unique cocktail that combines the classic taste of Dr. Pepper with coconut and lime sorbet. This summertime dessert is perfect for those hot afternoons when you need a cool treat to beat the heat.
If you're a fan of the popular Dirty Dr. Pepper drink, then you'll love this fun twist on the classic. It's a must-try for anyone looking for a new and exciting cocktail to add to their repertoire. So, grab a glass and get ready to indulge in the delicious flavors of Dirty Dr. Pepper Floats.
6. Super Bowl Slammer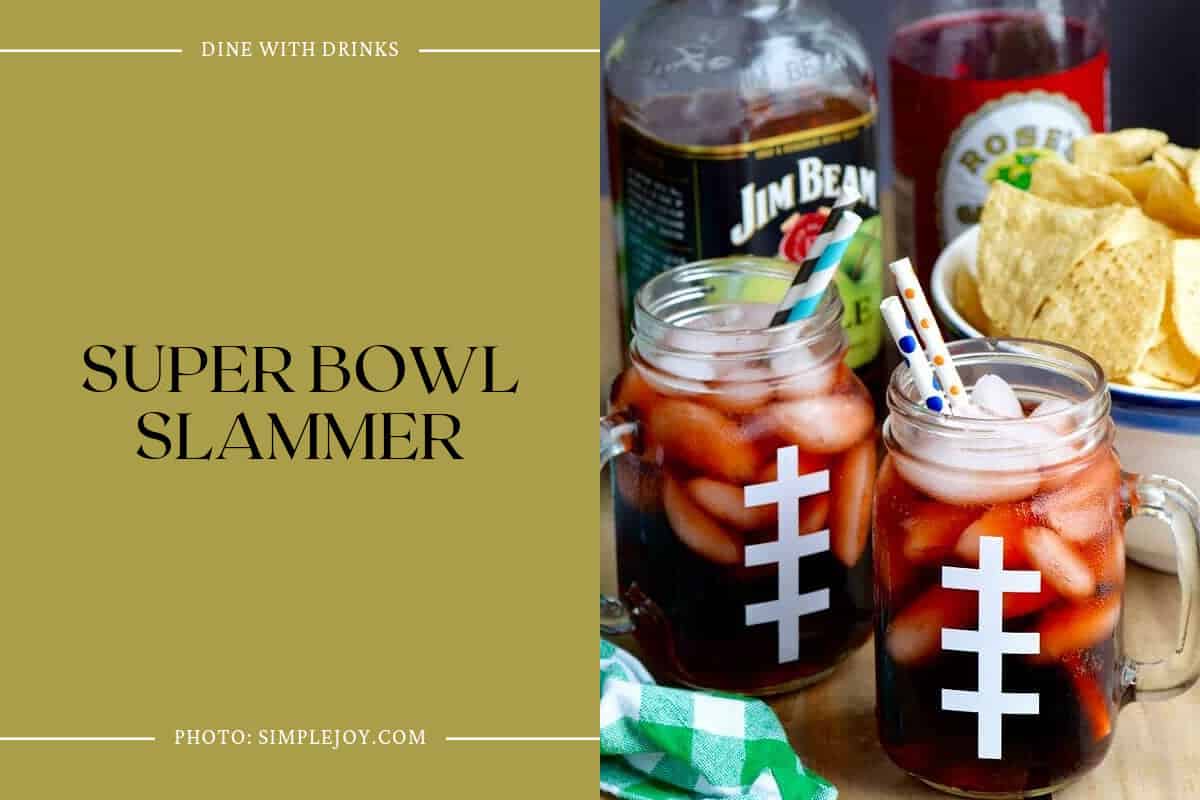 The Super Bowl Slammer is a must-try Dr Pepper Cocktail recipe for any football fan. This drink is perfect for game day or any other occasion. The combination of apple whiskey, Dr Pepper, and grenadine creates a unique and delicious flavor that is sure to impress your guests.
The drink is easy to make and can be served in fun DIY football glasses that add to the festive atmosphere. Overall, the Super Bowl Slammer is a fantastic addition to any cocktail menu and is sure to be a hit with anyone who tries it.