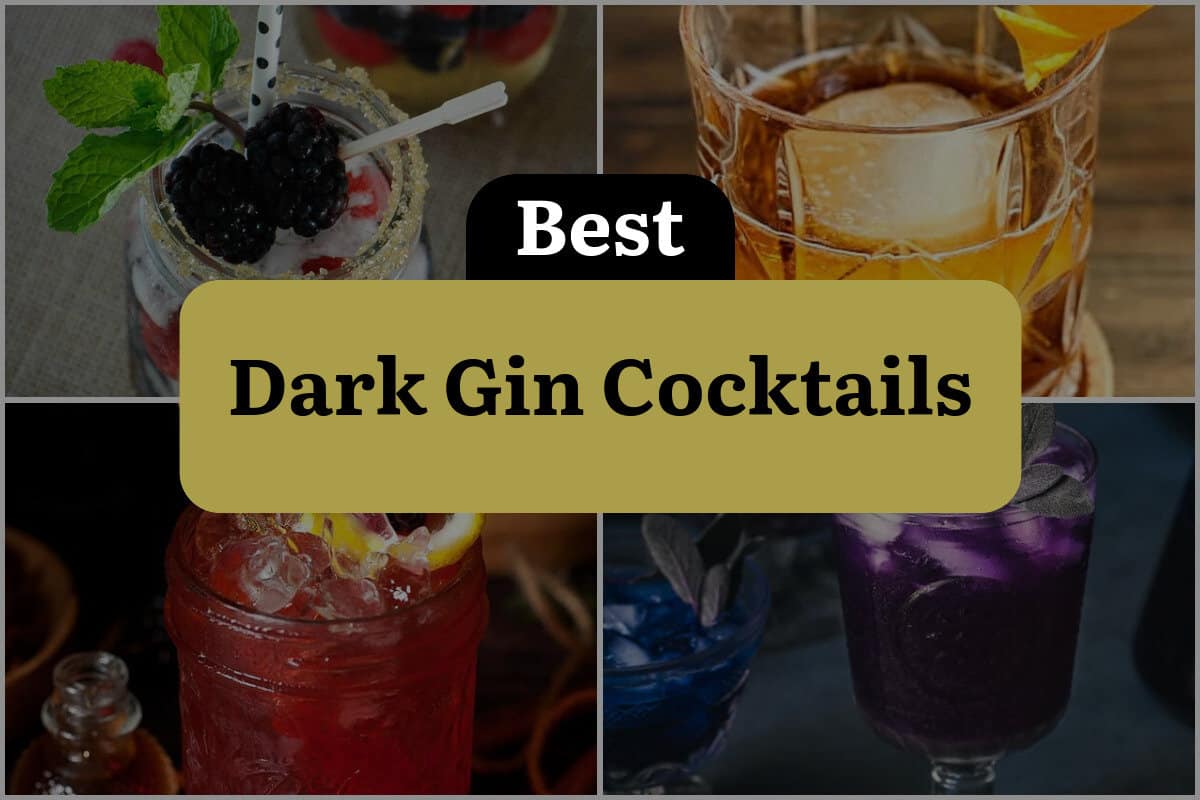 Dark gin cocktails are the perfect way to add a bit of mystery and intrigue to any cocktail menu. These drinks are made with dark gin, which is a type of gin that has been aged in barrels, giving it a richer, more complex flavor profile than traditional clear gins.
The result is a spirit that is perfect for mixing with other ingredients to create unique and flavorful cocktails.
One of the great things about dark gin cocktails is that they are incredibly versatile. Whether you prefer sweet, fruity cocktails or something a bit more bitter and complex, there is a dark gin cocktail out there for you.
Some of the most popular ingredients used in dark gin cocktails include citrus fruits, herbs like rosemary and thyme, and sweeteners like honey or maple syrup.
Another reason why dark gin cocktails are so popular is that they are perfect for any occasion. Whether you are hosting a fancy cocktail party or just want to enjoy a drink on a lazy Sunday afternoon, there is a dark gin cocktail that will fit the bill.
And because they are so easy to make, you can whip up a batch of these delicious drinks in no time at all.
So if you are looking for a new and exciting addition to your cocktail menu, look no further than dark gin cocktails. With their rich and complex flavor profiles, these drinks are sure to be a hit with anyone who tries them.
So why not give them a try today and see for yourself why they are quickly becoming one of the most popular cocktail trends of the year?
1. Gin Berry Cobbler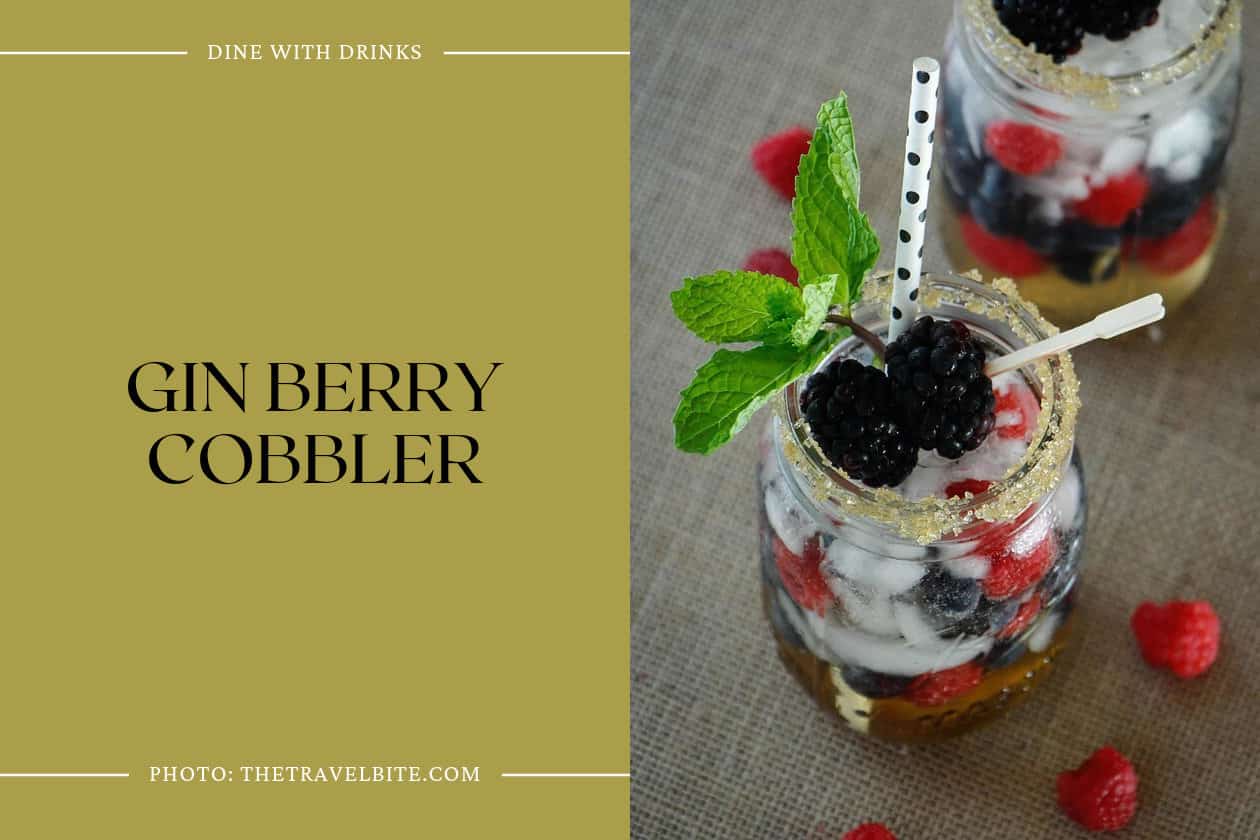 If you're looking for a cocktail that's like dessert in a jar, then the Gin Berry Cobbler is the perfect drink for you. This cocktail is inspired by a strawberry cocktail from Belfast Bar & Grill in Ireland and has an American twist with the addition of blueberries and blackberries.
The dark simple syrup made with turbinado sugar adds a cobbler flavor and a honey color to the drink. The Gin Berry Cobbler is a refreshing mix of gin, club soda, and a handful of berries. It's a great drink to enjoy with friends and perfect for those who love a classic gin and tonic but want to try something new.
2. Black Walnut Social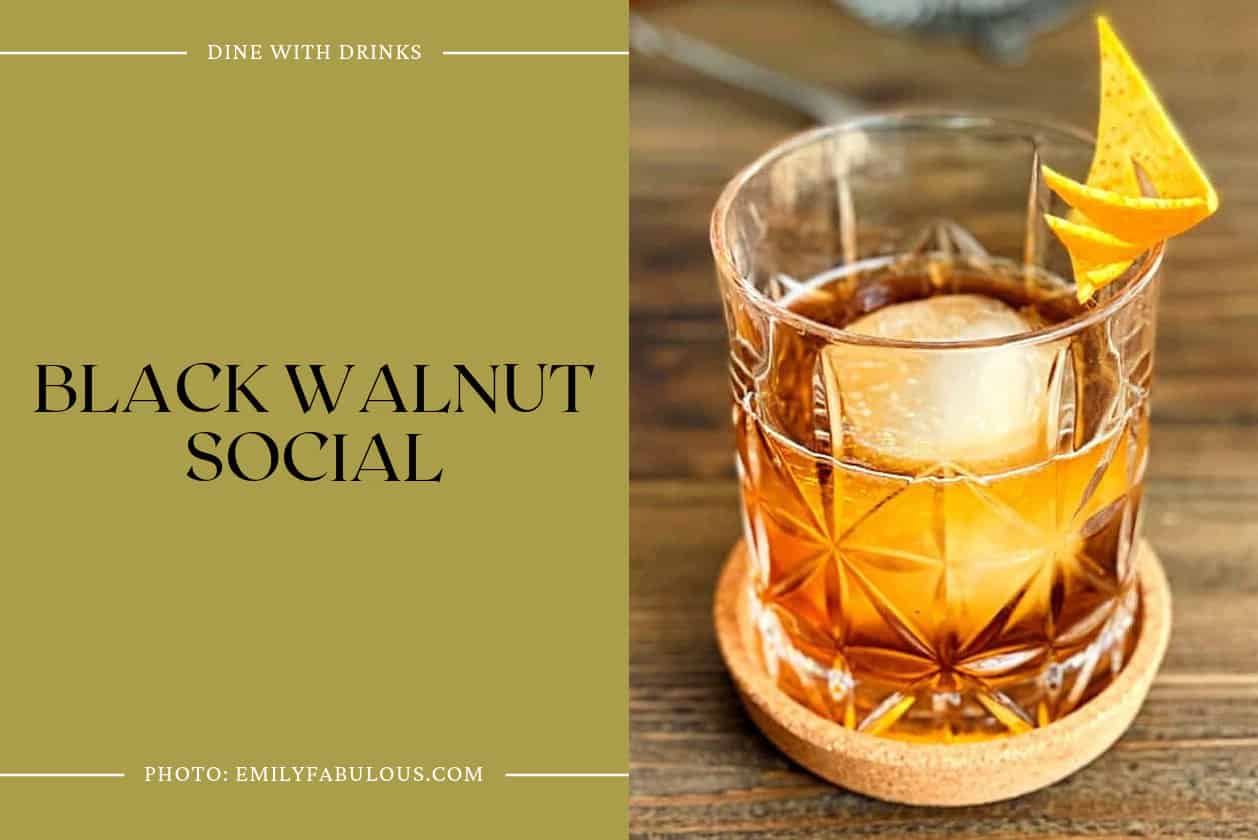 The Black Walnut Social is a dark and spicy gin cocktail that is perfect for sipping by the fire or entertaining friends. Made with black walnut bitters and a bourbon barrel gin, this cocktail has a little bit of a kick to it. It's similar to a Negroni, but with a unique twist that sets it apart.
The addition of Cardamaro, a wine-based amaro, adds an herbal and spicy note that pairs perfectly with the black walnut bitters. This cocktail is smooth and delicious, but be careful, it's boozy and easy to drink quickly! If you're looking for a dark gin cocktail with a little bit of edge, the Black Walnut Social is definitely worth trying.
3. Blackberry Bramble Cocktail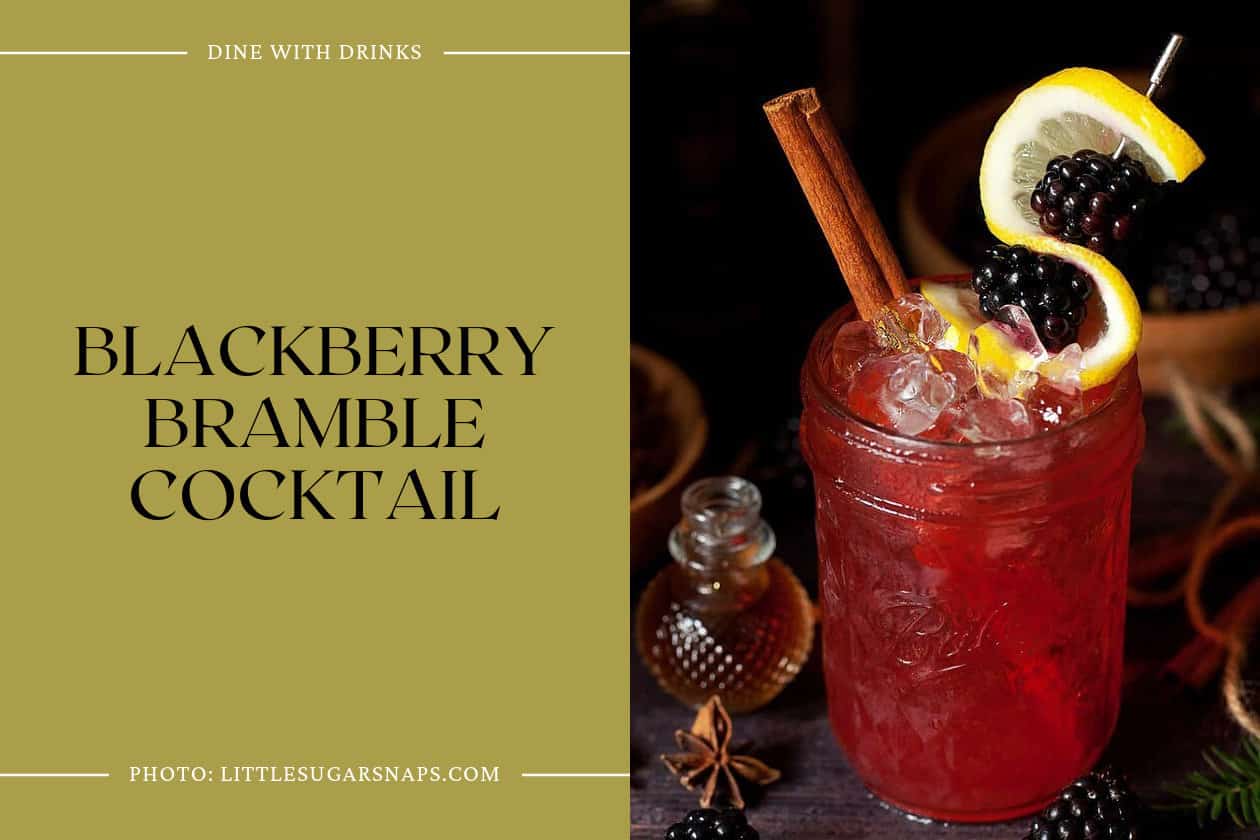 The Blackberry Bramble Cocktail is a spiced twist on the classic Bramble cocktail, perfect for the cooler months. This winter bramble is bursting with tart blackberries and a hint of cinnamon spice, making it a cozy and comforting drink. The recipe features Gutsy Monkey gin, a premium gin from The Gin Kitchen, which adds a smooth and luxurious touch to the cocktail.
The spiced syrup, made with cinnamon and star anise, adds complexity and depth to the drink without overpowering the subtle flavors. If you're a fan of gin and looking for a cozy and flavorful cocktail, the Blackberry Bramble is definitely worth trying.
4. Polyjuice Potion Cocktail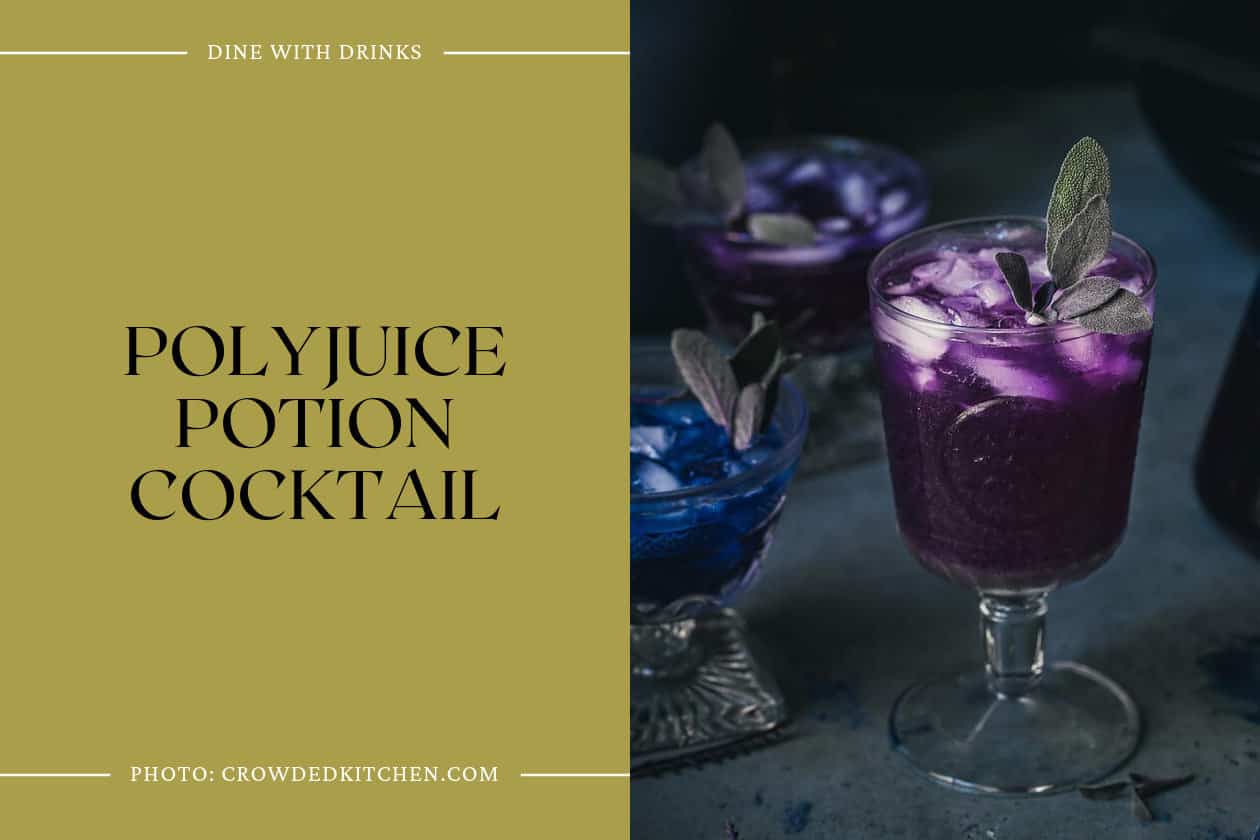 The Polyjuice Potion Cocktail is a magical drink inspired by Harry Potter. It changes color from blue to purple when lemon juice is added.
The color comes from butterfly pea powder, a natural food coloring derived from butterfly pea flowers. This cocktail is perfect for Halloween parties or any occasion where you want to add a touch of magic to your drinks.
5. The Jockey Club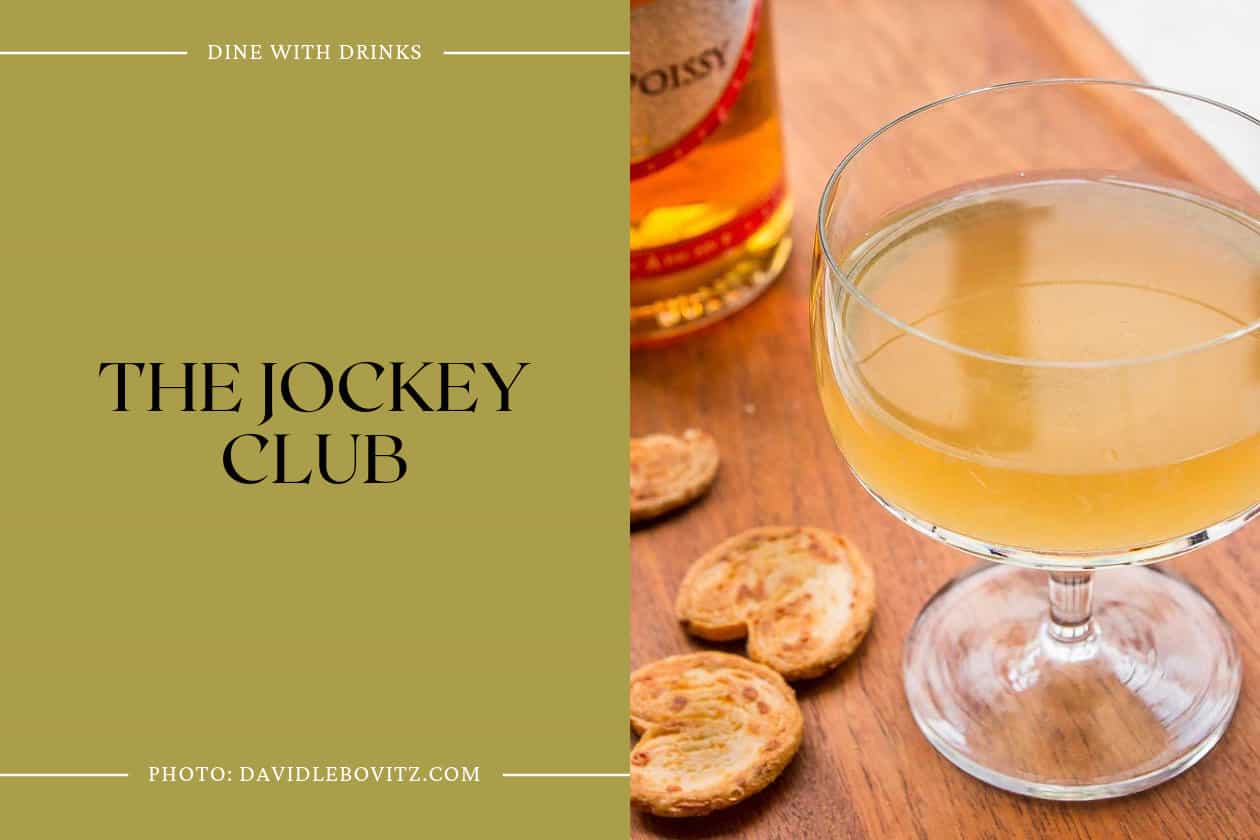 If you're looking for a unique and flavorful dark gin cocktail, look no further than "The Jockey Club." This cocktail features a generous amount of gin, tangy lemon juice, and noyau liqueur, which adds a nutty and slightly sweet flavor to the mix.
The Jockey Club is a straightforward cocktail that's perfect for those who want a classic drink with a twist. It's easy to make and perfect for any occasion. So, if you're looking for a new dark gin cocktail to try, give The Jockey Club a shot.