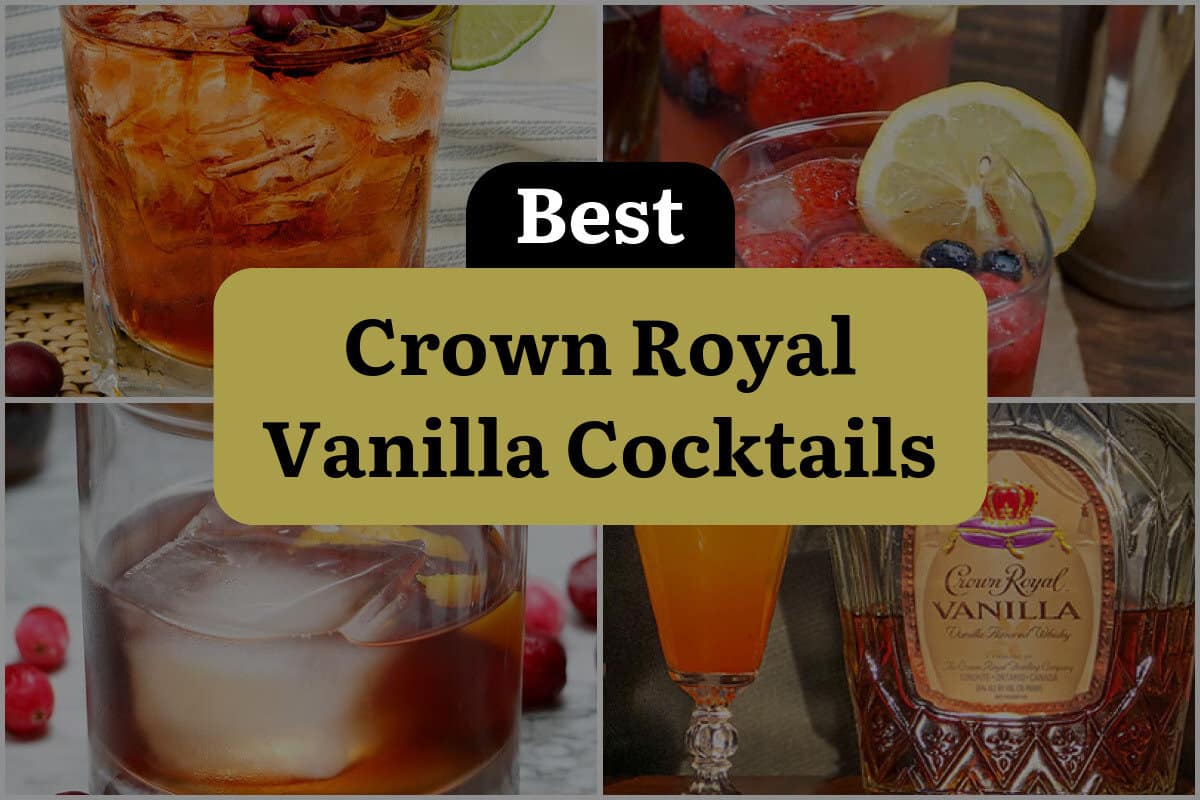 As a bartender, I have had the pleasure of serving a wide array of drinks to customers from all walks of life. While there are countless types of spirits and mixers to choose from, one of my personal favorites is Crown Royal Vanilla.
This smooth and flavorful whiskey is perfect for sipping on its own, but it also serves as the perfect base for a variety of cocktails.
Whether you're a seasoned mixologist or simply looking to impress your friends at your next party, there are plenty of creative and delicious Crown Royal Vanilla cocktail recipes to choose from.
From classic drinks with a twist to unique concoctions that will surprise and delight your taste buds, there is something for everyone to enjoy.
One of the best things about Crown Royal Vanilla is its versatility. This whiskey pairs well with a variety of mixers, from fruity juices to spicy ginger beer.
Additionally, the smooth vanilla flavor of the whiskey can complement a variety of other flavors, making it easy to customize your cocktail to your liking.
In this blog post, I will be sharing some of my favorite Crown Royal Vanilla cocktail recipes. Whether you're in the mood for a refreshing summer drink or a cozy winter nightcap, there is a recipe here for you.
So sit back, relax, and get ready to discover some of the best ways to enjoy this delicious whiskey.
1. Crown and Cranberry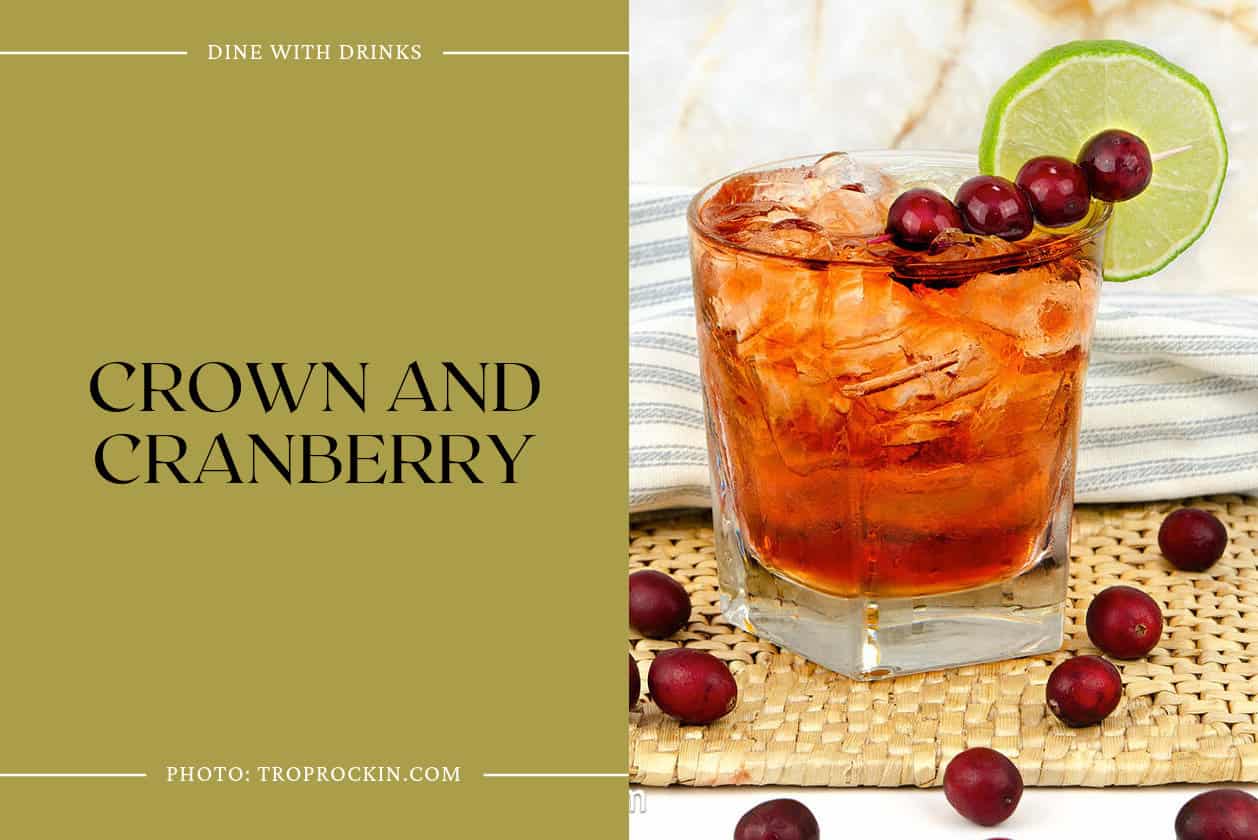 Crown and Cranberry is a refreshing and easy-to-make cocktail that is perfect for any occasion. Made with Crown Royal Whisky, cranberry juice, and simple syrup, this cocktail is sweet and tart with a smooth finish.
The addition of fresh fruit garnish adds an upscale touch to this delicious drink. Crown and Cranberry is a great choice for those who prefer a mild whiskey with a hint of vanilla flavor. If you're looking for a refreshing and tasty cocktail, give Crown and Cranberry a try!
2. Crown Vanilla Mixed Berry Lemonade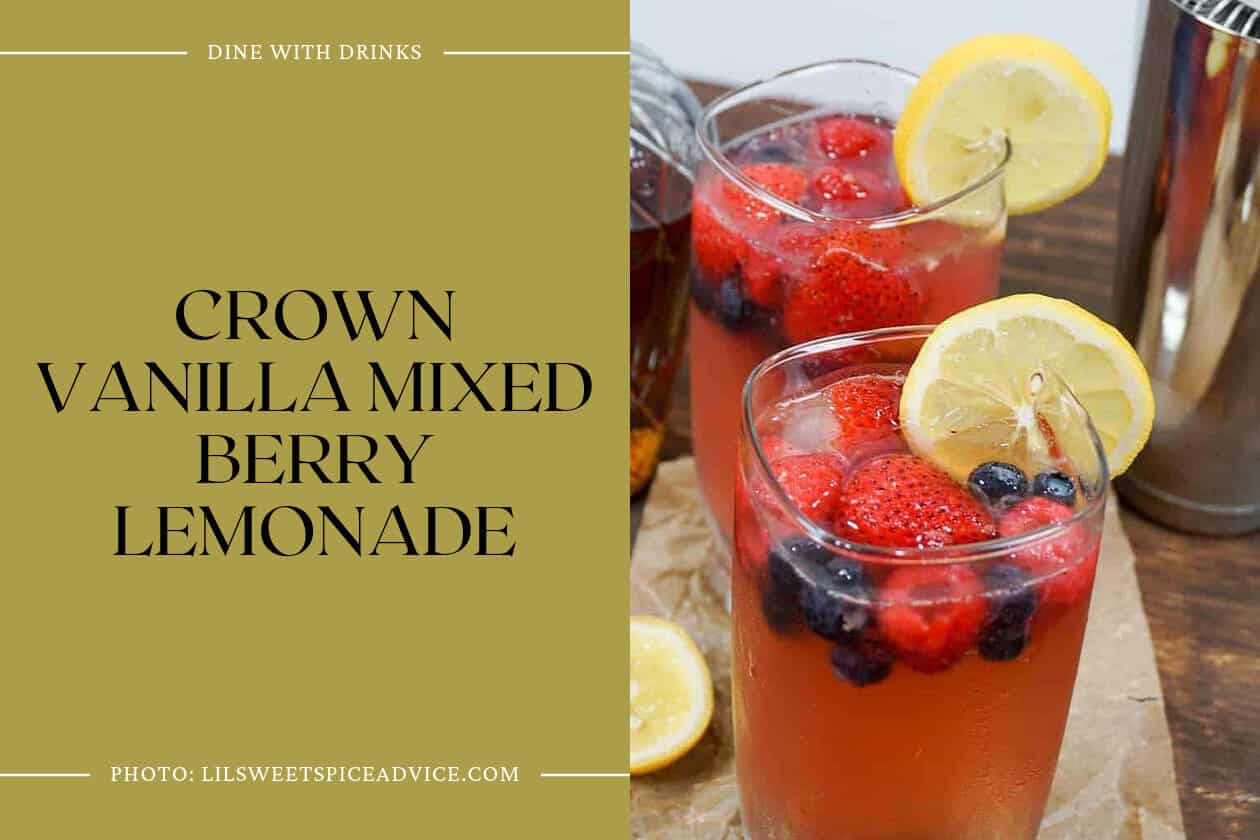 The Crown Vanilla Mixed Berry Lemonade is a refreshing and flavorful cocktail that combines the smoothness of Crown Royal Vanilla with the tartness of lemonade and the sweetness of mixed berries. This easy-to-make cocktail is perfect for a summer day or a weekend get-together with friends.
The lemon-infused simple syrup adds a zesty kick to the drink, while the frozen strawberries, blueberries, and red raspberries give it a burst of fruity flavor. This cocktail is a must-try for anyone who loves a good mixed drink.
3. Crown Vanilla Whiskey Cocktail With Cranberry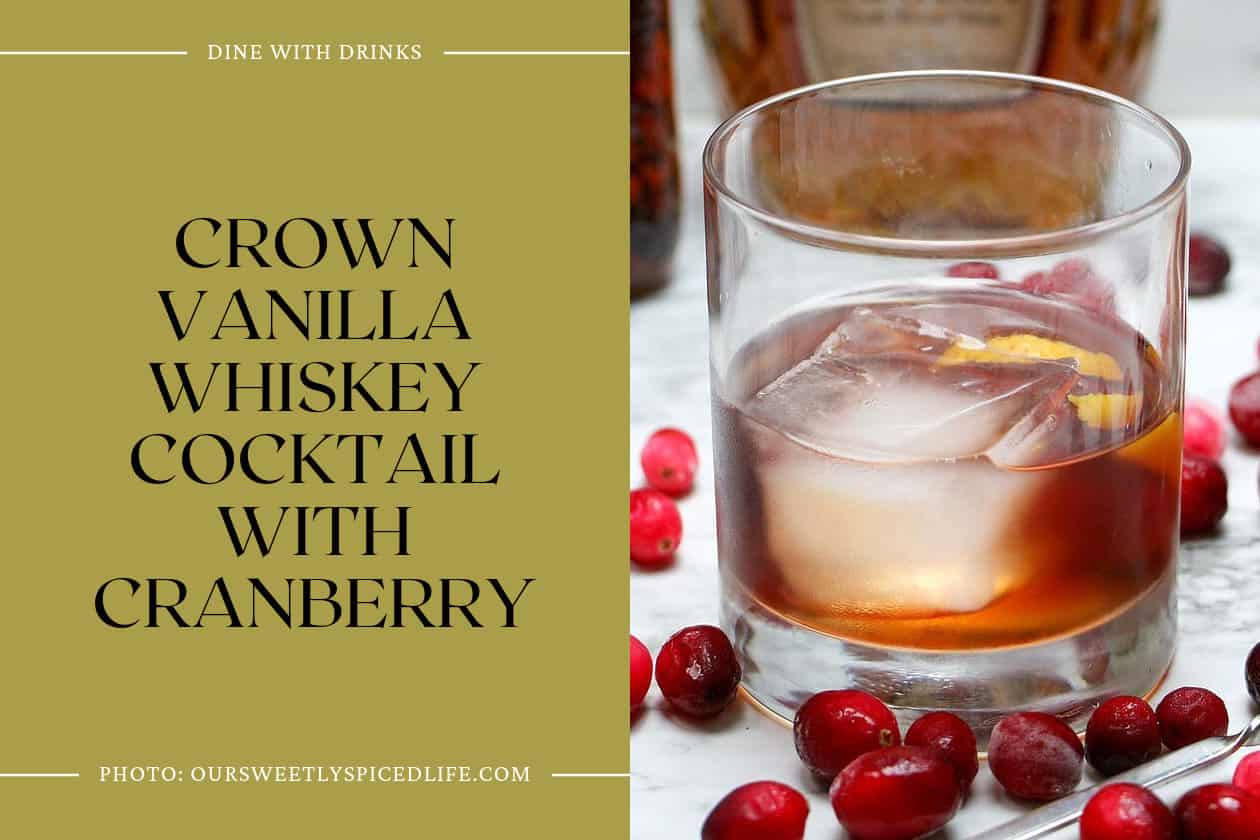 The Crown Vanilla Whiskey Cocktail with Cranberry is a perfect drink for the fall season. The combination of Crown Vanilla, Disaronno, and cranberry creates a sweet and smooth taste that is perfect for sipping while enjoying the cool fall weather. This cocktail is easy to make and requires only three ingredients, making it a great choice for those who want a delicious drink without spending too much time mixing it up.
The addition of an orange peel garnish adds a nice touch to the presentation of the cocktail. Overall, the Crown Vanilla Whiskey Cocktail with Cranberry is a must-try for whiskey lovers who want to enjoy a sweet and smooth drink during the fall season.
4. Pineapple Upside Down Cake Shot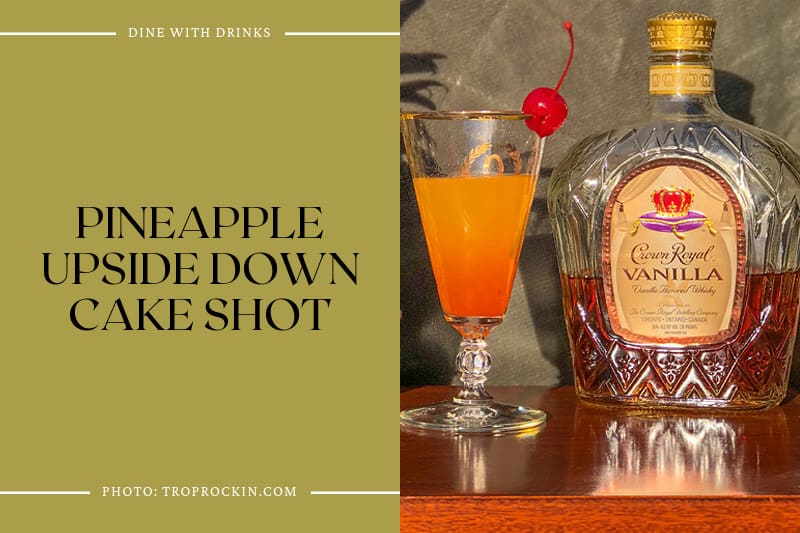 If you're looking for a fun and festive drink to share with friends or celebrate a milestone, the Pineapple Upside Down Cake Shot is a must-try. This sweet and smooth cocktail combines the flavors of vanilla and pineapple juice, with a splash of Grenadine for a layered look.
While vanilla vodka is the most common alcohol used in this recipe, substituting it with Crown Royal Vanilla whiskey makes for an even more delicious drink. The combination of flavors does a great job of mimicking the taste of a classic pineapple upside down cake, and the addition of Grenadine creates a beautiful presentation. This shot is perfect for clinking glasses and shouting "cheers" with your best buddies.