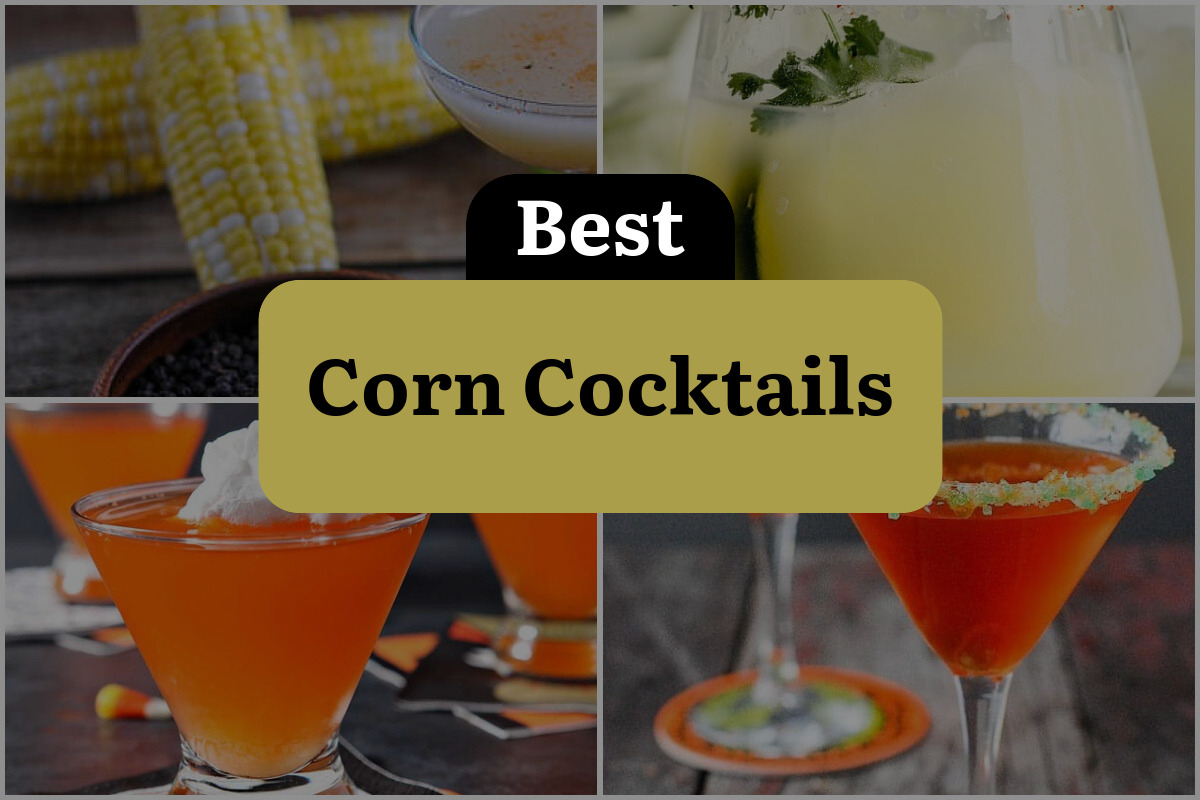 Corn, the humble vegetable that has been a staple food for centuries, is now making its way into the world of mixology.
Bartenders across the globe are experimenting with this versatile ingredient to create unique and delicious corn-based cocktails. From sweet to savory, there is a corn cocktail recipe for every palate.
But why corn? Well, for starters, it is a great source of dietary fiber, vitamins, and minerals.
Corn is also gluten-free and can be used as a base for both alcoholic and non-alcoholic drinks. Plus, it has a subtle sweetness that can complement a variety of flavors.
In addition to its nutritional benefits, corn is a crop that has a rich history and cultural significance. It has been a staple food for indigenous communities in the Americas for thousands of years and has played a crucial role in their traditions and ceremonies.
By incorporating corn into cocktails, bartenders are not only creating delicious drinks but also paying homage to the history and culture of this incredible crop.
So, whether you are a fan of classic cocktails or love trying new and innovative drinks, corn cocktails are worth a try.
In this blog post, we will explore some of the best corn cocktail recipes that you can make at home or order at your favorite bar. Get ready to sip on some delicious drinks that celebrate the humble yet mighty corn.
1. The Nebraskan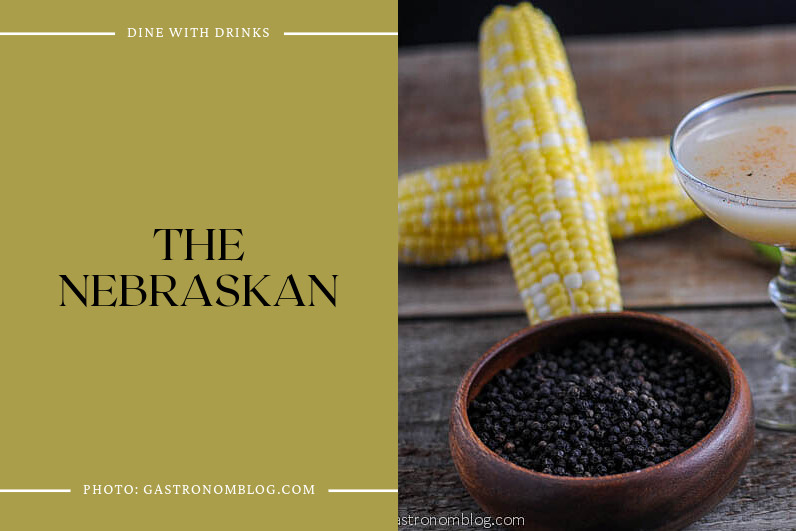 "The Nebraskan" is a unique corn cocktail that celebrates the state's famous crop. The cocktail features a sweet corn milk recipe, which gives it a silky mouthfeel and a fresh sweetness that perfectly captures the taste of a freshly picked ear of corn. The black pepper, salt, and cayenne add a hint of classic seasonings, making it a perfect summer drink.
To add a local touch, the cocktail uses Cut Spike Vodka, a locally distilled vodka from Nebraska that uses water from one of the most picturesque and unspoiled parts of the state. If you're looking for a one-of-a-kind cocktail that truly captures the essence of Nebraska, "The Nebraskan" is definitely worth a try.
2. Maíz Tierno Margarita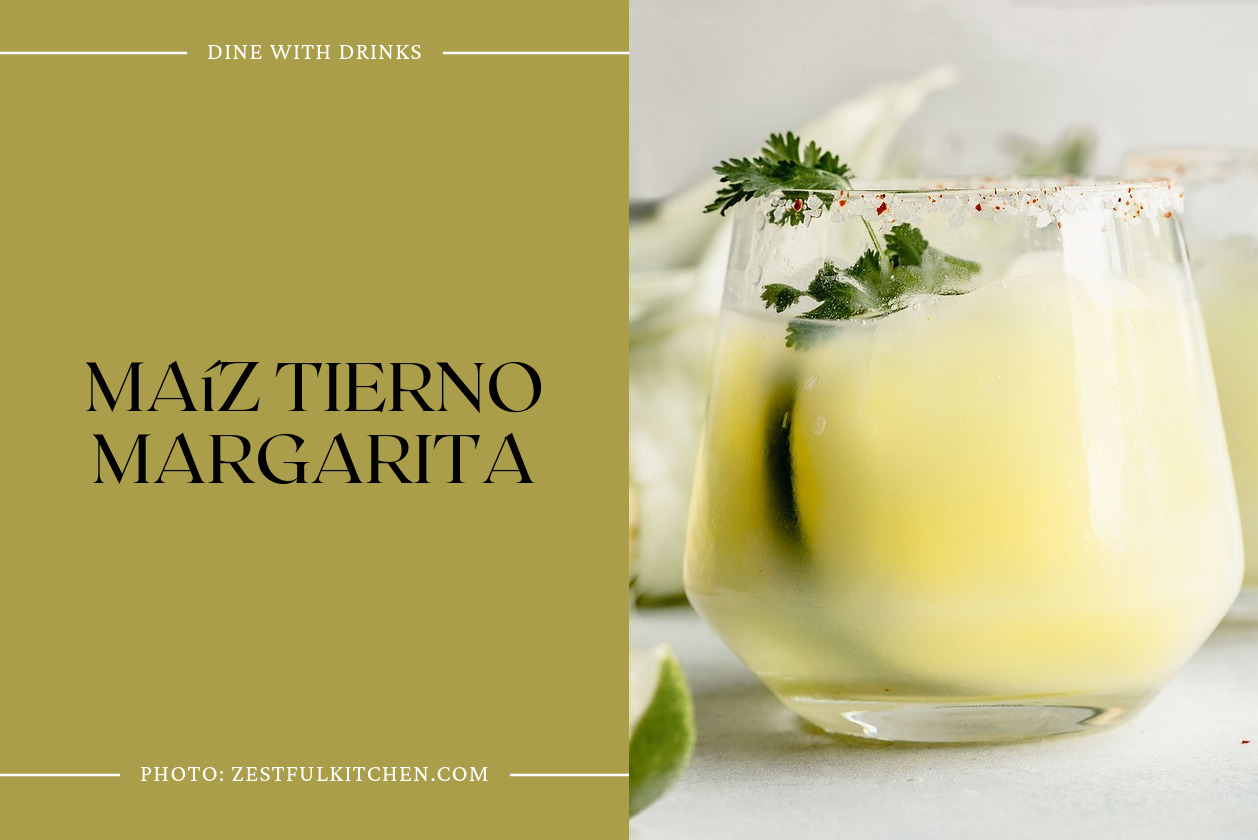 The Maíz Tierno Margarita is a perfect drink for the summer season. The cocktail is a delightful blend of sweet corn and cilantro, which gives it a unique and surprising flavor. The drink is creamy and lightly sweetened, making it perfect for those who prefer a milder taste.
The cocktail is made with fresh sweet corn, which is in season during the summer months. The starch in the corn gives the drink a lovely creaminess, which is reminiscent of a pisco sour. The Maíz Tierno Margarita is a fun and seasonal drink that is perfect for any occasion.
3. Candy Corn Martini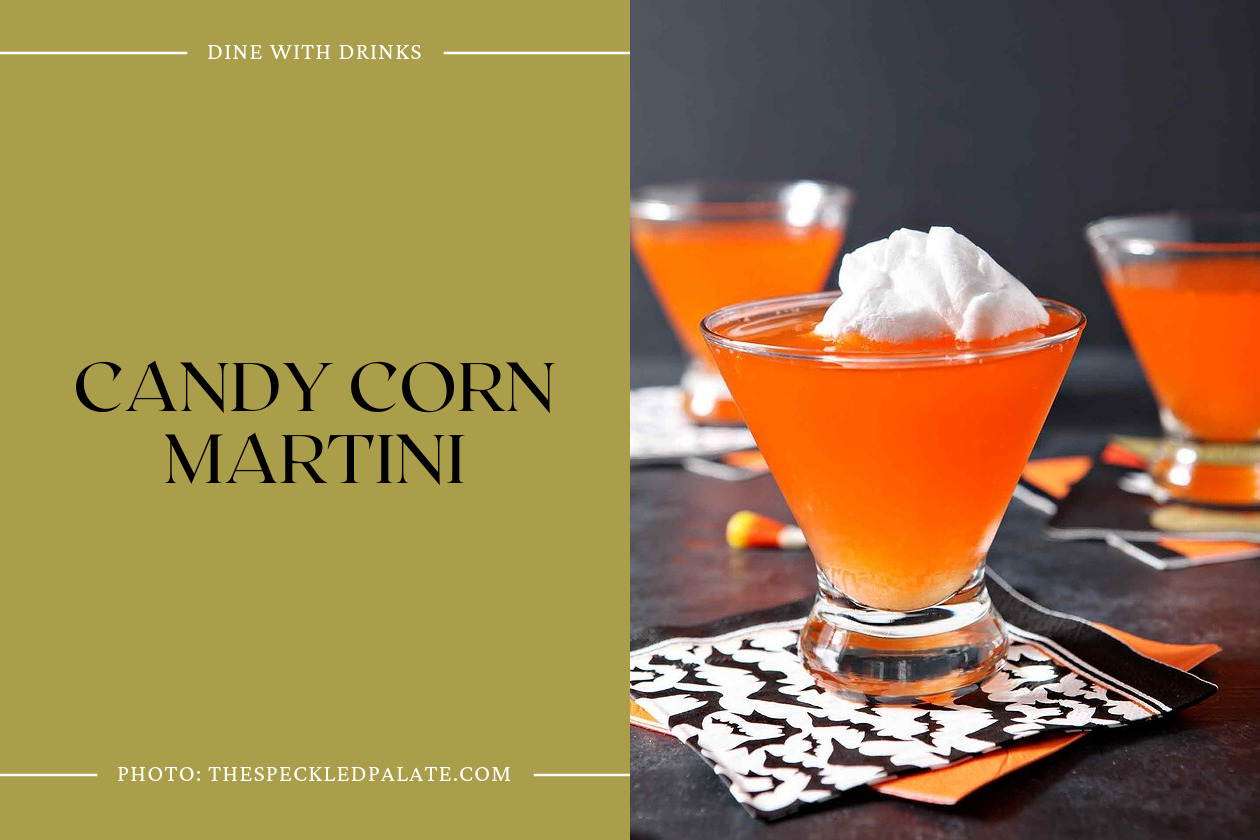 The Candy Corn Martini is a perfect cocktail to celebrate Halloween in style. This sweet drink is infused with candy corn flavors and creates a delightful orange infused spirit. The key to this cocktail is infusing the vodka a few days in advance so it's ready to go when you're ready to mix Halloween drinks.
The cocktail is garnished with cotton candy, adding to its festive look. This Candy Corn Martini recipe is excellent to share with friends at a Halloween party. If you're looking for a sweet and festive cocktail, the Candy Corn Martini is a must-try.
4. Candy Corn Martini With Pop Rocks Rim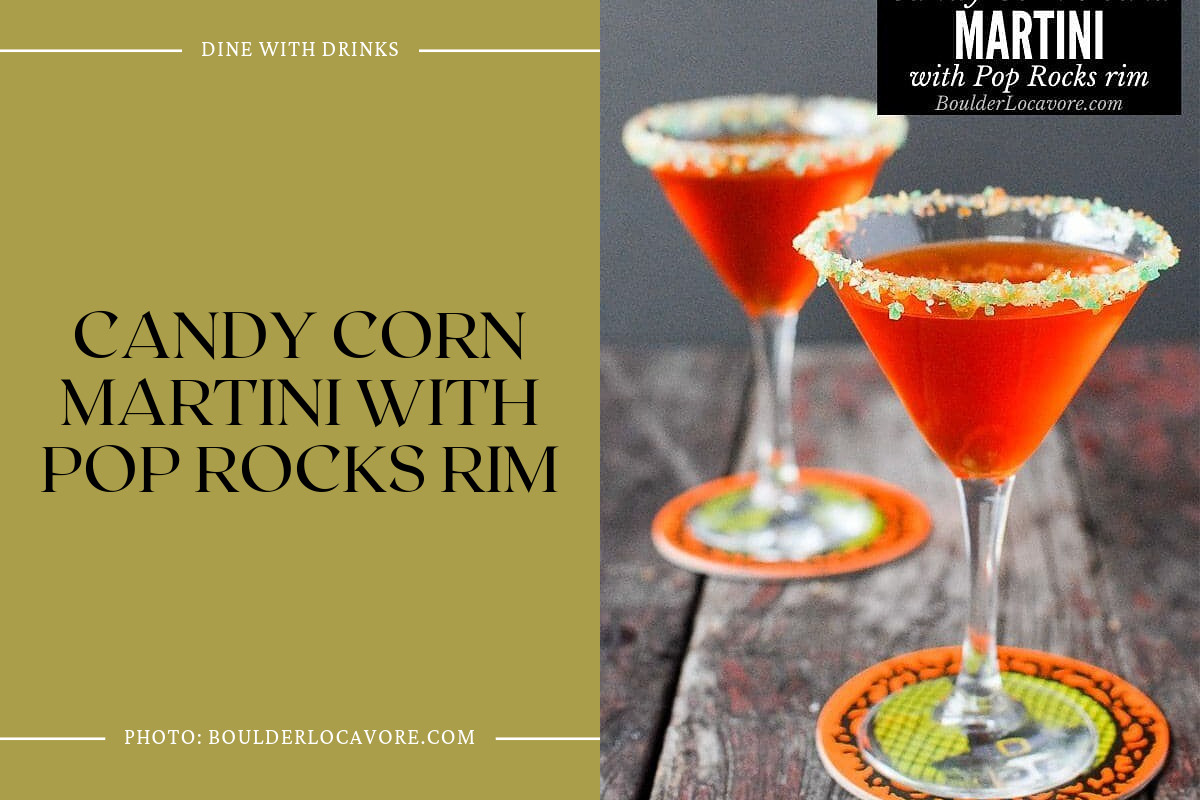 The Candy Corn Martini with Pop Rocks Rim is a must-try cocktail for Halloween parties. The drink is made with homemade candy corn-infused vodka and vanilla vodka, giving it a warm buttery flavor without being too sweet.
The Pop Rocks on the rim of the glass add a fun twist to the drink, creating a unique and exciting experience for your taste buds. This cocktail is perfect for those who love candy corn or those who want to try something new and exciting. It is a great addition to any Halloween-themed party and is sure to impress your guests.
5. Candy Corn Moonshine Infusion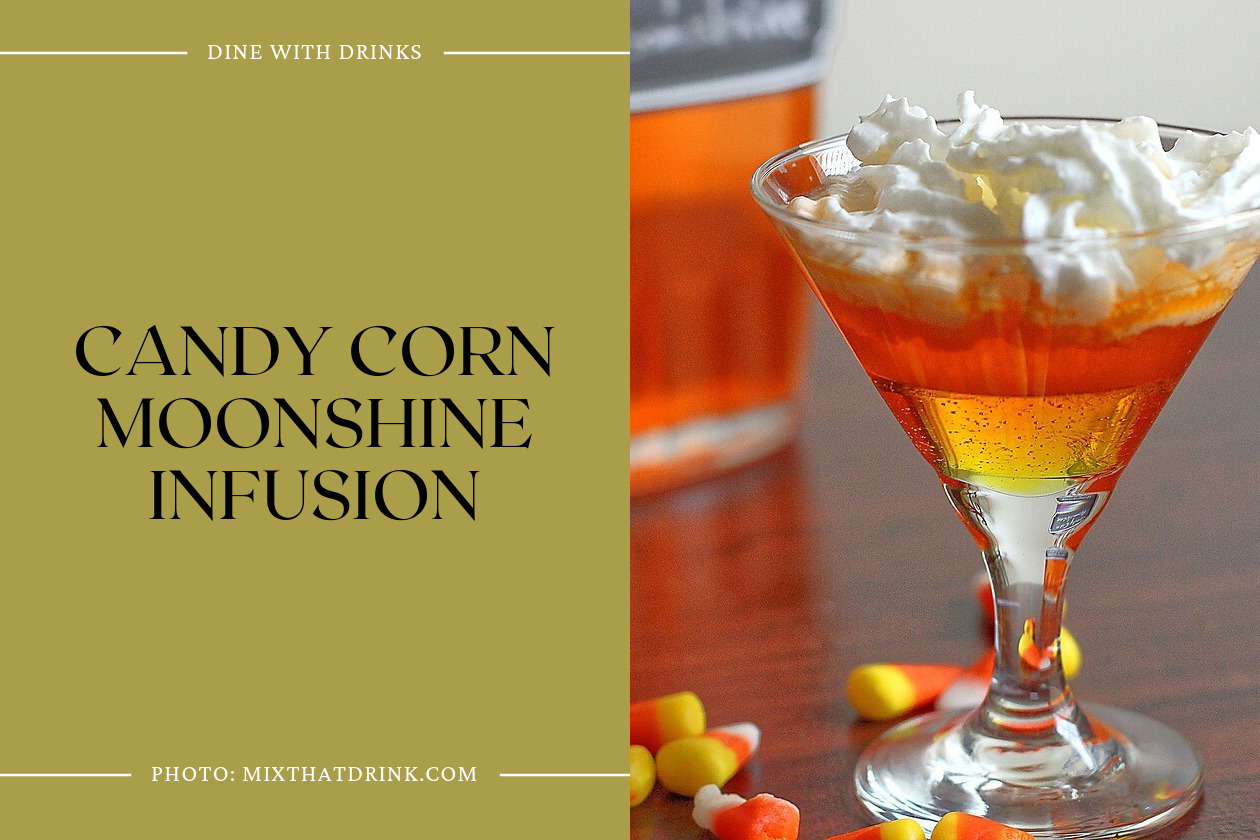 Looking for a unique and flavorful cocktail to serve at your next Halloween party or fall tailgate? Look no further than the Candy Corn Moonshine Infusion. This infusion combines the sweetness of candy corn with the kick of moonshine, resulting in a deliciously unique flavor that is sure to impress your guests.
Whether you choose to enjoy it straight or mixed into a cocktail, this infusion is a must-try for any fan of corn cocktails. So why not give it a try and see for yourself what all the fuss is about?