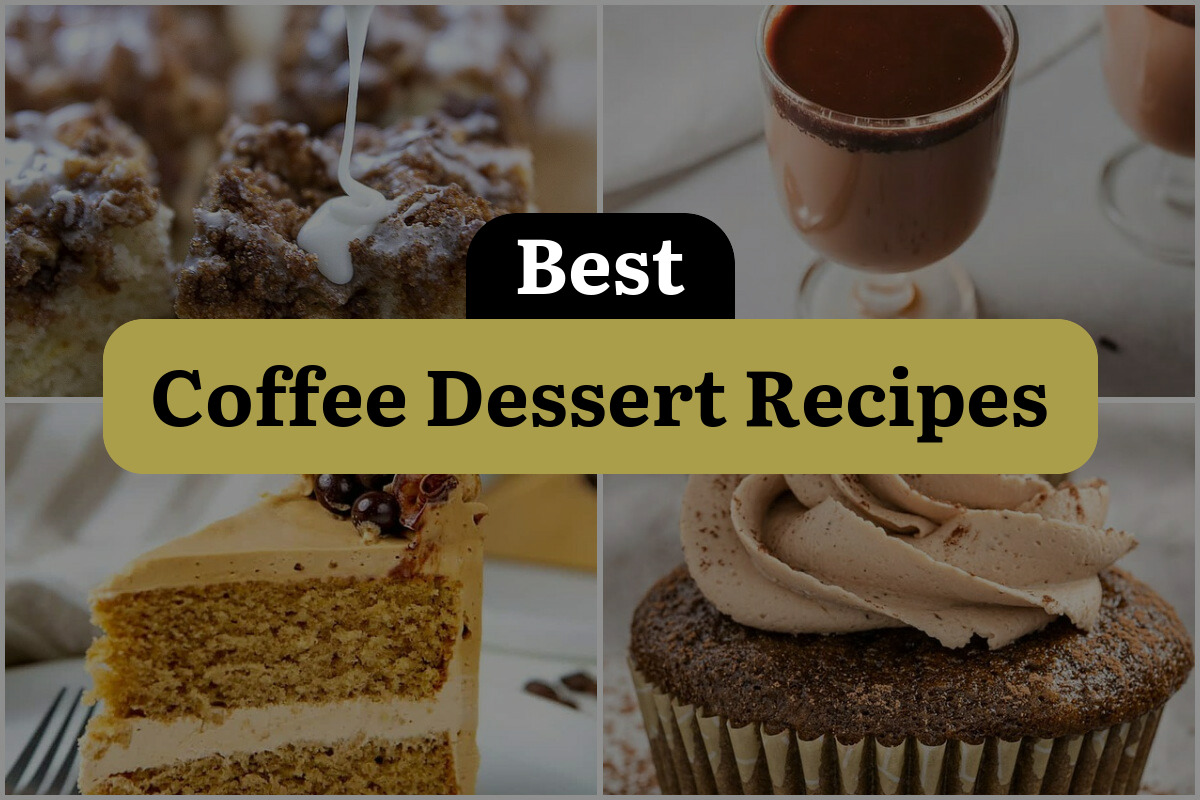 Are you a coffee lover with a sweet tooth? If so, then you're in for a treat! In this blog post, we'll be exploring the world of coffee dessert recipes and sharing some of the best ones out there.
Whether you prefer a classic tiramisu or a decadent coffee-infused cake, we've got you covered. So grab a cup of your favorite brew and get ready to satisfy your cravings with these irresistible coffee-infused treats. Let's dive in!
1. Coffee Cake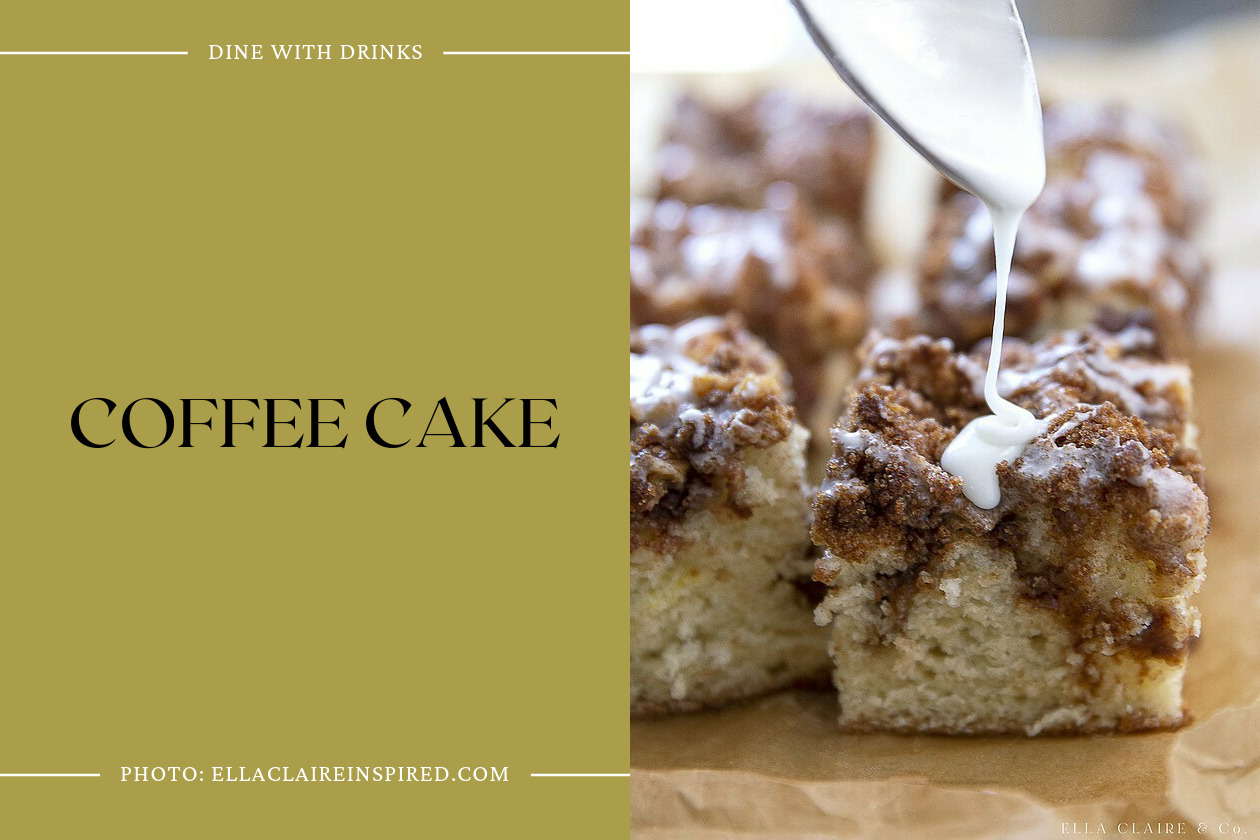 Coffee Cake is a classic American dessert that is perfect for any time of day. With a moist and dense crumb, it pairs perfectly with a cup of coffee. This recipe is easy to make with just a few staple ingredients and a simple cinnamon streusel topping.
Optional walnuts and icing add extra flavor, but the cake is delicious on its own. Whether enjoyed for breakfast, snack time, or even dinner, Coffee Cake is a must-try dessert.
2. Coffee Panna Cotta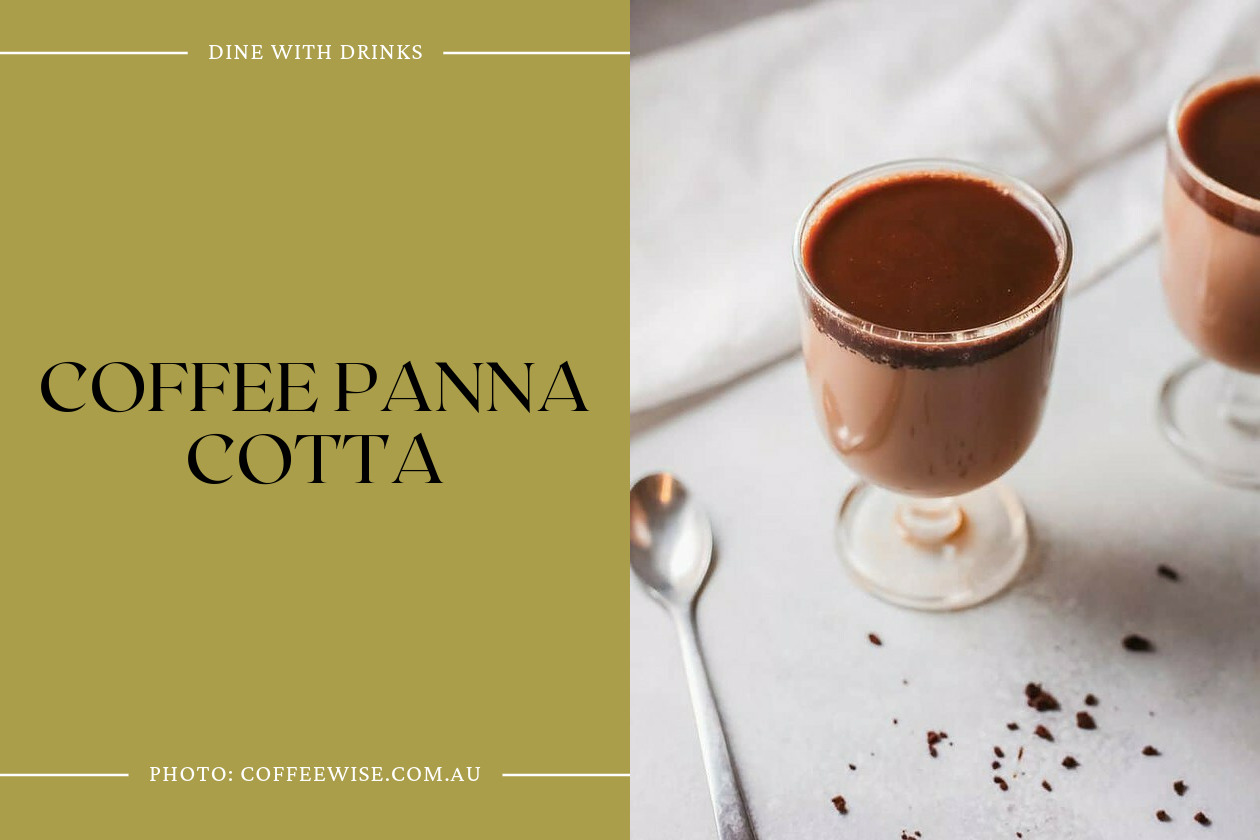 Coffee Panna Cotta is a luxurious and creamy no-bake dessert that is perfect for coffee lovers. With a melt-in-your-mouth texture and a lightly flavored espresso syrup, it is a delightful treat. This recipe is surprisingly quick and easy to prepare, making it a great option for entertaining or as a make-ahead dessert.
The combination of the creamy panna cotta and the sweet espresso syrup is a dreamy indulgence for coffee enthusiasts. Whether served in glasses or unmolded on plates, this coffee panna cotta is a must-try dessert for any occasion.
3. Coffee Layer Cake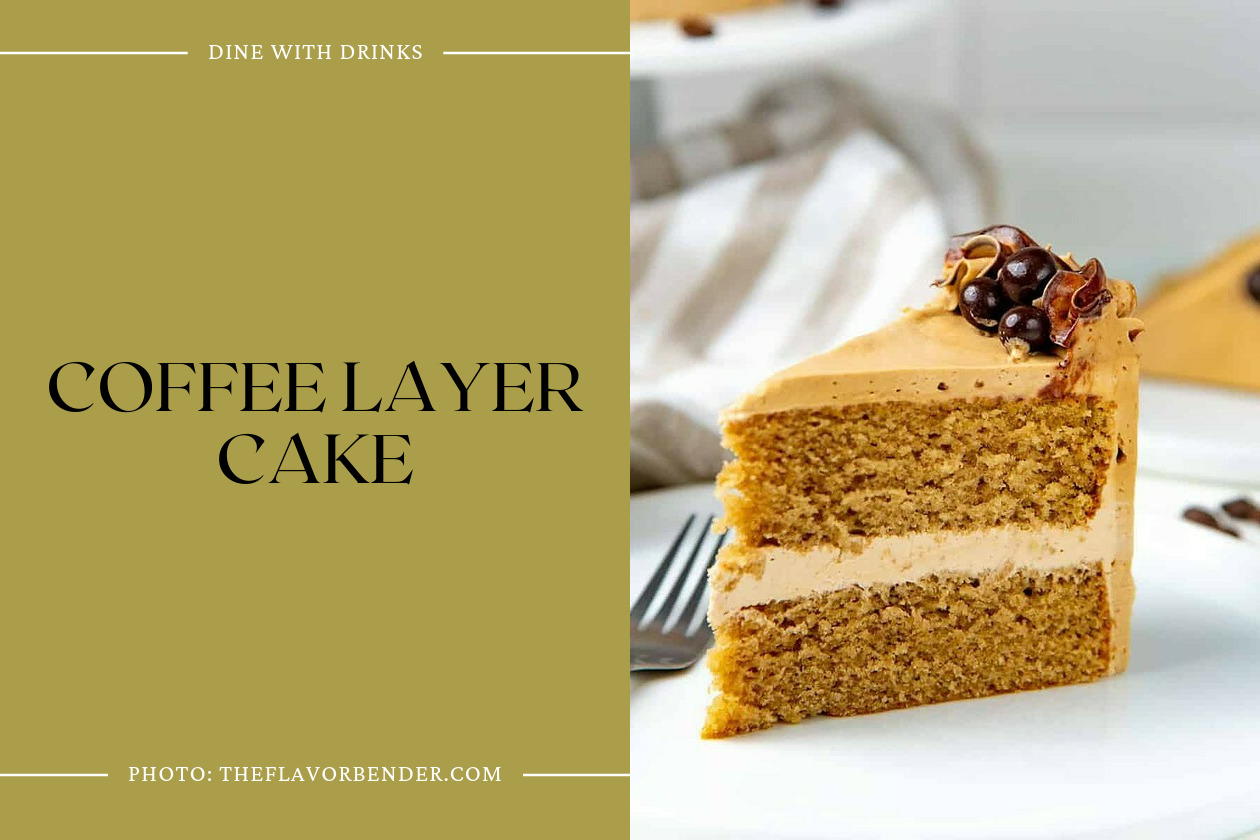 The Coffee Layer Cake is a delightful dessert for coffee lovers. It features soft coffee-flavored cake layers filled and frosted with a creamy and fluffy coffee buttercream. The cake has a perfectly balanced coffee flavor that is not overwhelming.
It is easy to make and is a fantastic choice for any occasion, especially for coffee-themed birthdays. Overall, this recipe is a must-try for those who enjoy the combination of coffee and cake.
4. Coffee Cupcakes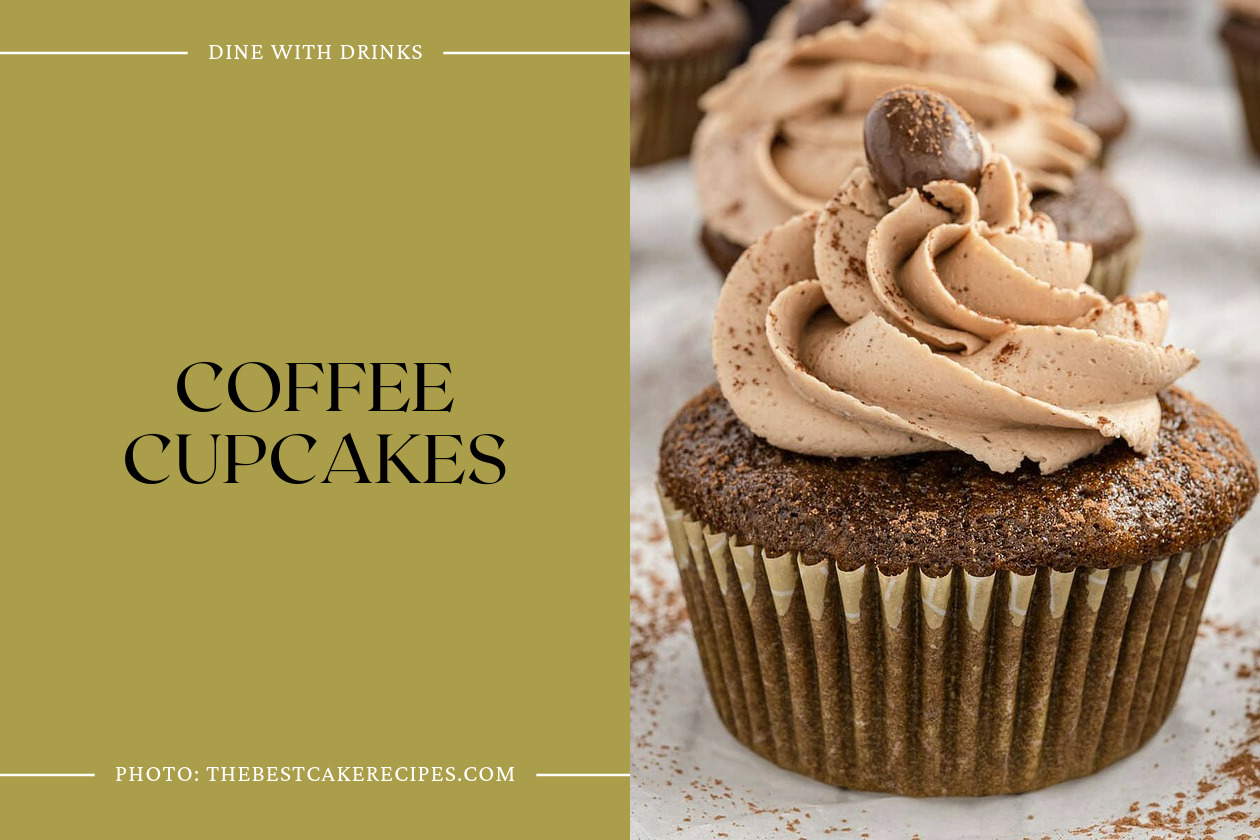 Coffee Cupcakes are a must-try dessert for coffee lovers. These cupcakes are made from scratch with a rich coffee flavor in both the cake and the mocha buttercream frosting.
The texture is smooth and the cupcakes have a beautiful brown color from the coffee. If you enjoy the taste of coffee, these cupcakes are a delicious treat to satisfy your coffee cravings.
5. Mini Coffee Cheesecakes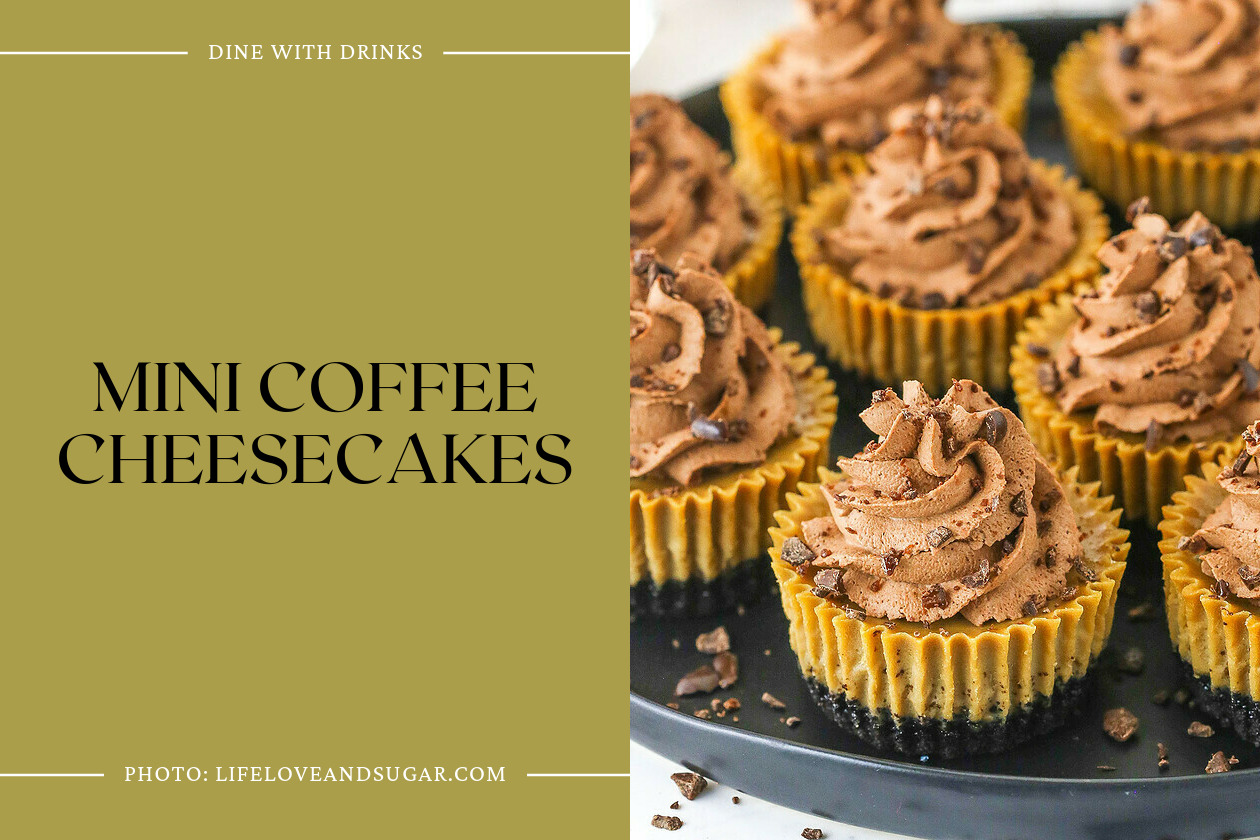 These Mini Coffee Cheesecakes are a coffee lover's dream dessert. Filled with rich mocha flavors, the creamy coffee cheesecake sits on an Oreo cookie crust and is topped with chocolate whipped cream and chocolate covered espresso beans.
It's the perfect combination of coffee and cheesecake in every bite. Easy to make and bursting with flavor, these mini cheesecakes are a must-try for any coffee addict.
6. Coffee Macarons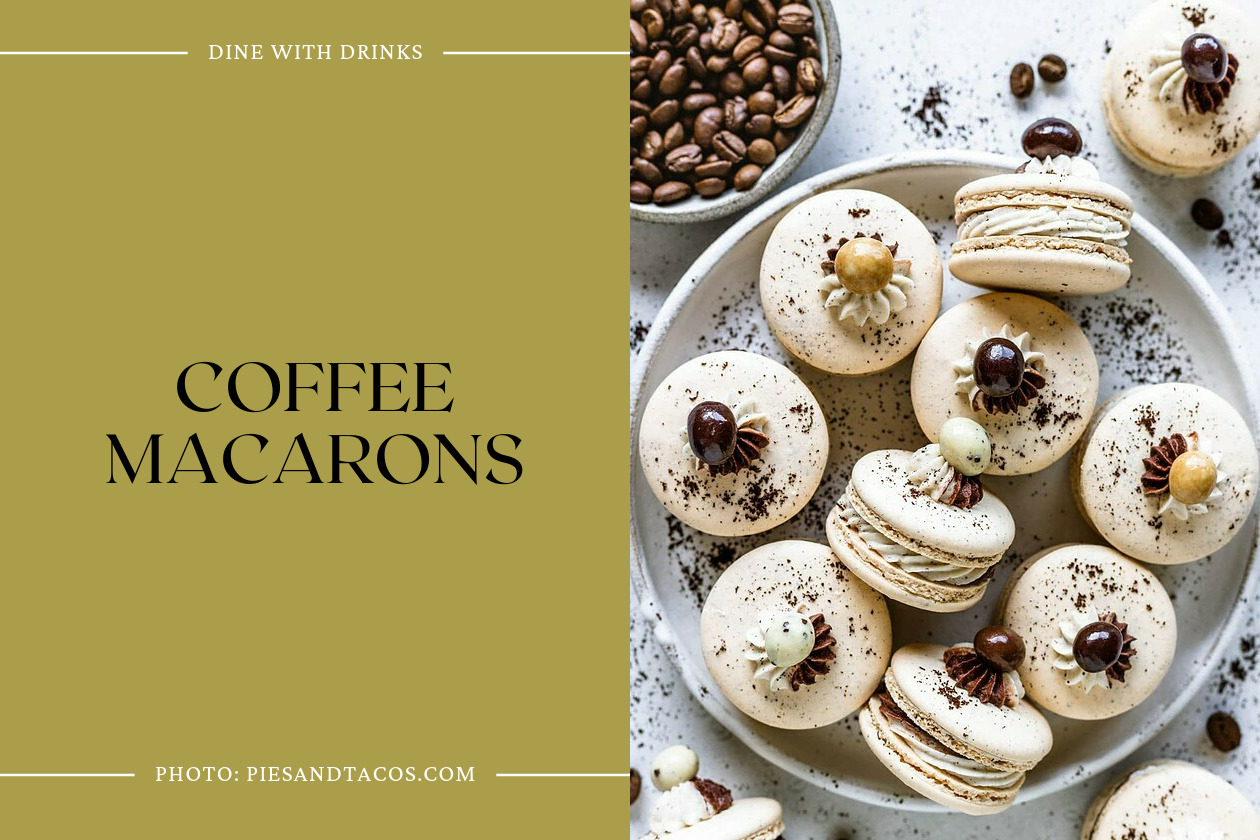 Coffee Macarons are a delightful coffee-flavored dessert filled with a swirl of espresso and mocha frosting. Topped with a chocolate-covered espresso bean, these macarons offer a perfect balance of flavors.
The recipe includes tips for achieving the perfect macaron shells and provides options for customization, such as using different types of coffee liqueur or extracts. These macarons can be stored in the fridge for up to 5 days or in the freezer for about 1 month. Overall, Coffee Macarons are a delicious and visually appealing treat for coffee lovers.
7. Easy Cold Brew Coffee Pie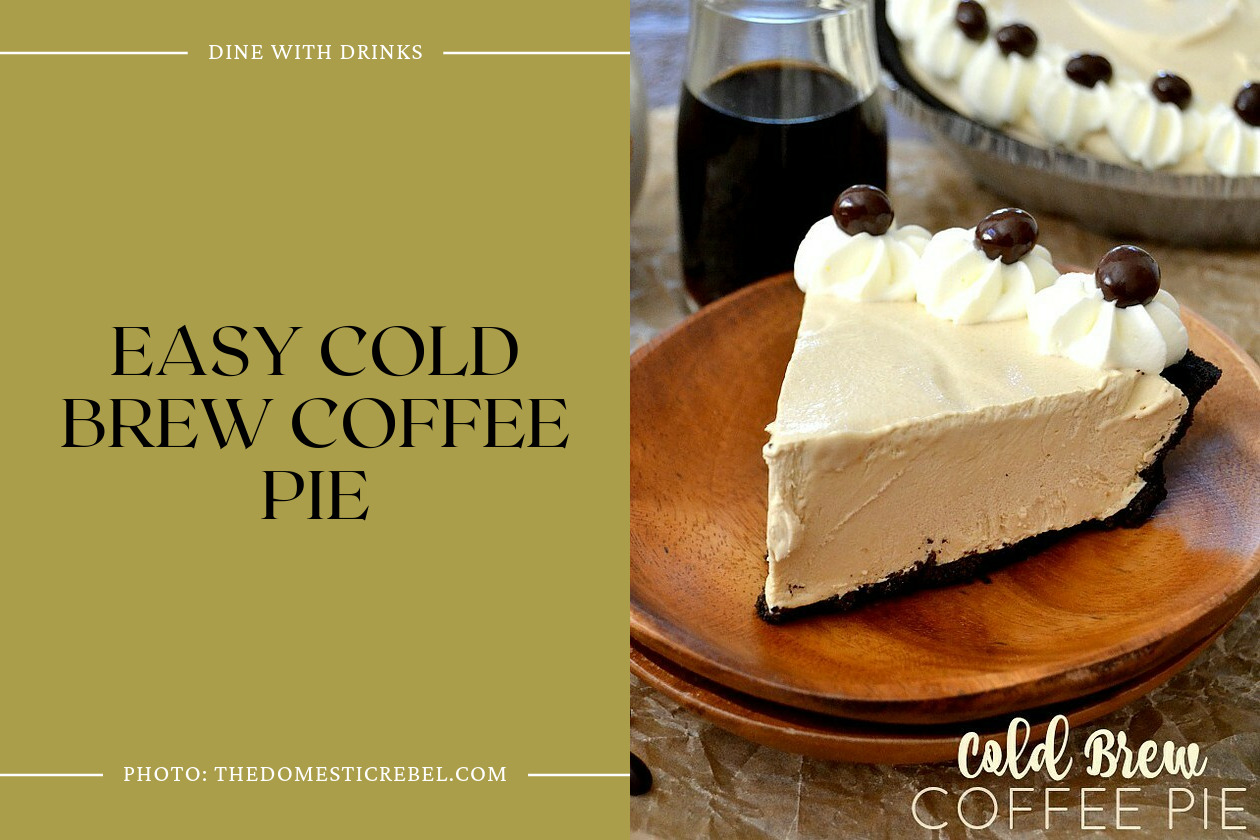 The Easy Cold Brew Coffee Pie is a creamy and addictive dessert that coffee lovers will adore. With a smooth and dreamy texture, this pie is bursting with amazing coffee flavor. The addition of a chocolate crust complements the coffee perfectly.
Made with cold brew coffee concentrate, milk, instant pudding mix, and coffee extract, this pie is easy to whip up. Once chilled, it's ready to be enjoyed with a dollop of whipped cream and dark chocolate-coated espresso beans for garnish. Perfect for hot days and coffee fanatics, this frozen, no-bake pie is a must-try.
8. Coffee Mousse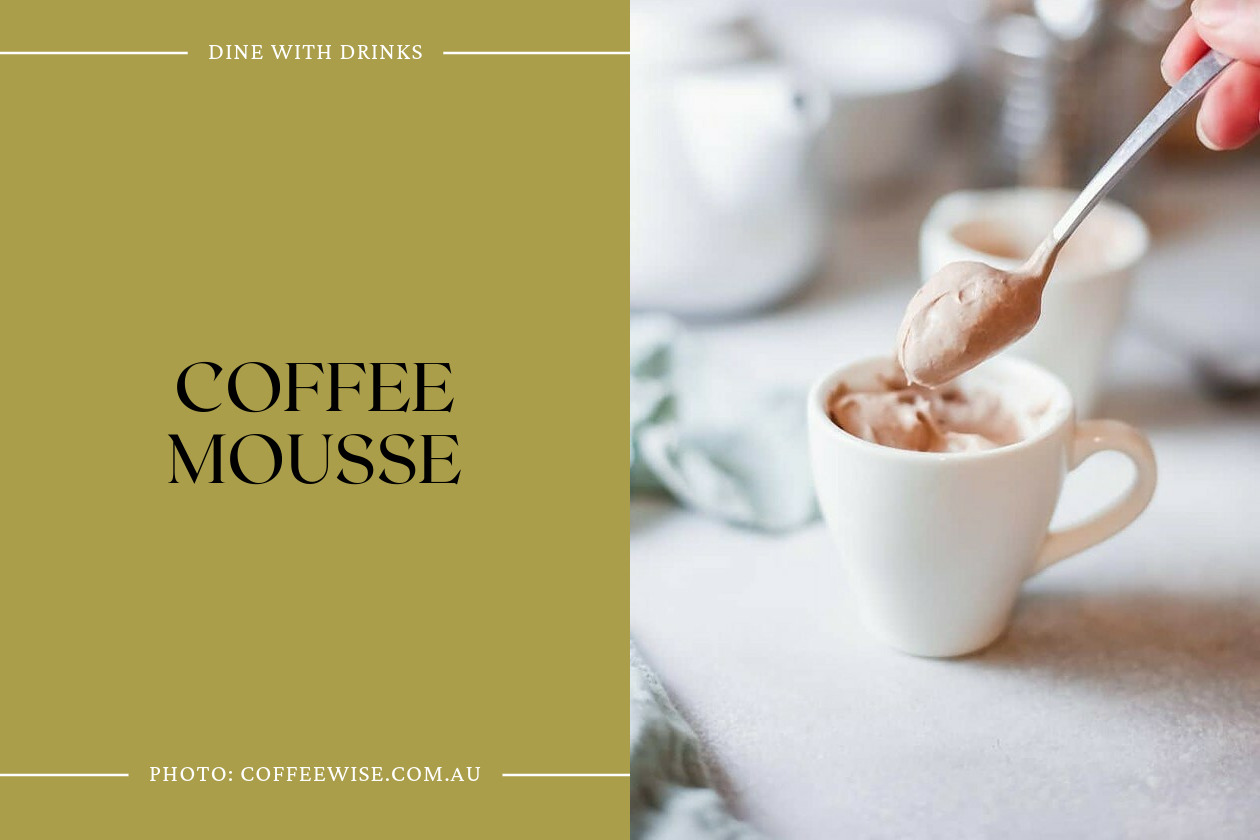 Coffee Mousse is a simple and creamy no-bake dessert that is perfect for coffee lovers. With just 4 ingredients, it is quick to make and can be stored in the fridge until needed.
The mousse has a subtle coffee flavor and a fluffy texture, making it an elegant choice for dinner parties or celebrations. It can be served in individual cups or glasses, and can be made ahead of time. Overall, Coffee Mousse is a delicious and easy coffee dessert that is sure to impress.
9. Coffee Cupcakes with Mocha Buttercream Frosting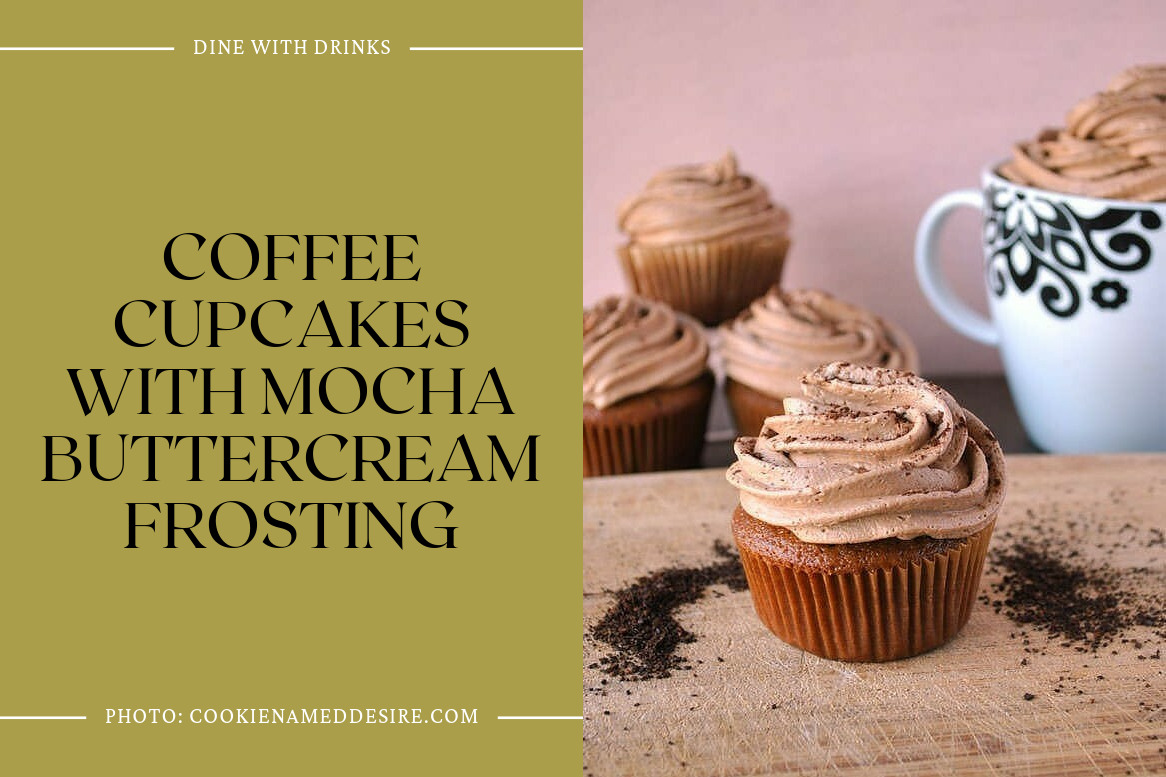 These coffee cupcakes are a coffee lover's dream. The moist and flavorful cupcakes are infused with the rich taste of coffee, while the mocha buttercream frosting adds the perfect finishing touch.
The recipe recommends using darker roasts or strong-flavored coffee to enhance the coffee taste. Overall, these cupcakes are a crowd-pleaser and a great way to indulge in your favorite beverage in dessert form.
10. Coffee Brownies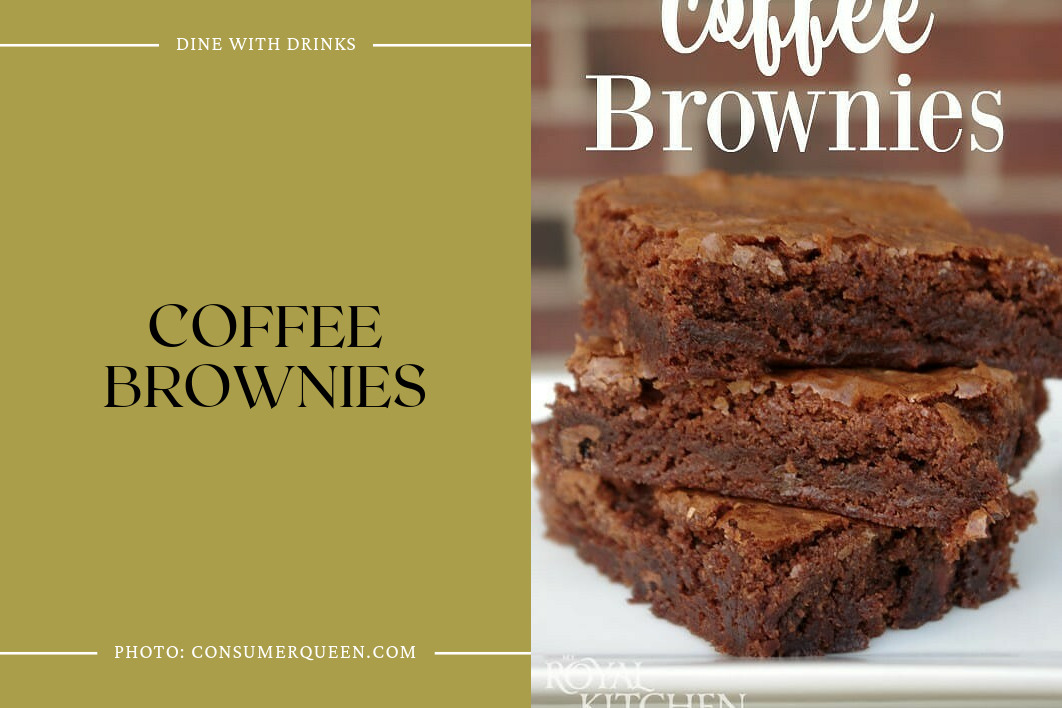 Coffee Brownies are a delightful twist on traditional brownies. By adding coffee to the mix, these brownies have a bold and flavorful taste. The coffee intensifies the chocolate flavor and creates a chewy texture. The recipe allows for personal preference, with the option to add more instant coffee for a stronger coffee flavor.
The addition of chocolate chips enhances the coffee taste, but is not necessary. These brownies can be enjoyed warm with vanilla ice cream or even as a breakfast treat. Overall, Coffee Brownies are a delicious and indulgent dessert option.
11. Chocolate Coffee Cake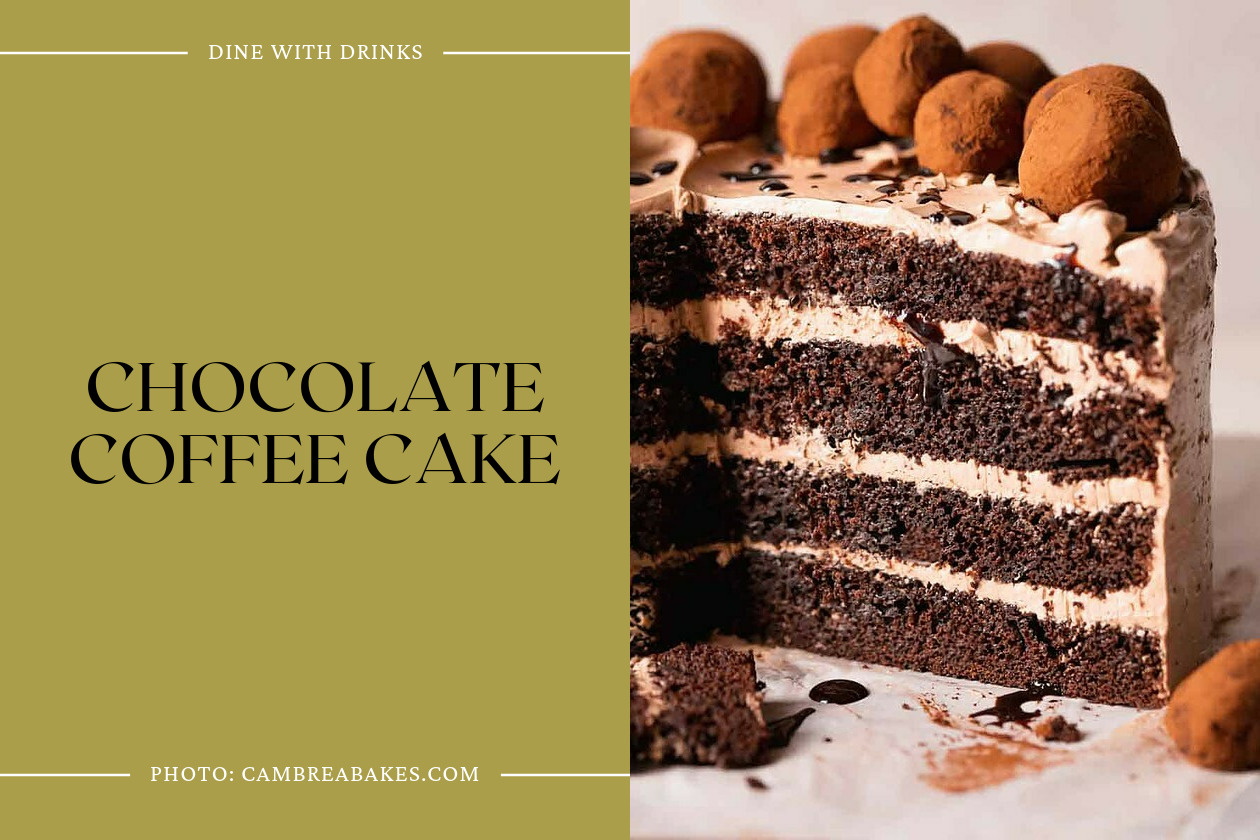 The Chocolate Coffee Cake is a delightful dessert that is packed with rich coffee flavor. The combination of hot coffee, espresso powder, and chocolate syrup creates a deliciously indulgent taste.
The chocolate cake itself is perfectly dense yet fluffy, with a moist and tender texture that is not crumbly. It is truly the best chocolate cake I have ever tasted. This cake is versatile and can be enjoyed for any occasion, from birthdays to holidays.
12. Cappuccino Coffee Chocolate Chip Cookies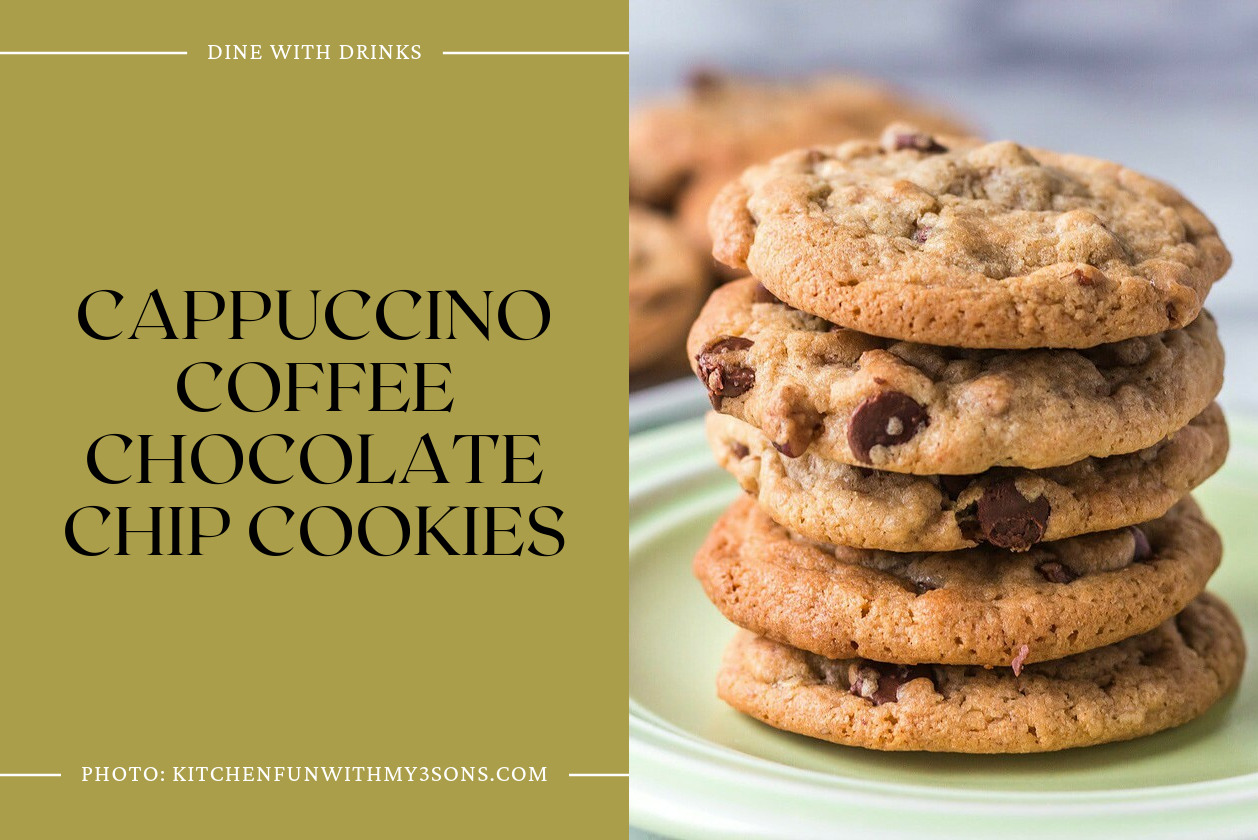 Cappuccino Coffee Chocolate Chip Cookies are soft and chewy cookies bursting with the flavors of coffee, chocolate, and toffee. These cookies are a delightful treat to enjoy with a cup of coffee or a glass of milk.
They are perfect for an easy dessert, ice cream cookie sandwiches, or a twist on classic chocolate chip cookies for a bake sale. The combination of espresso powder, chocolate chips, and heath brickle chips creates a unique and delicious cookie that will satisfy any coffee lover's cravings.
13. Chocolate Mocha Mousse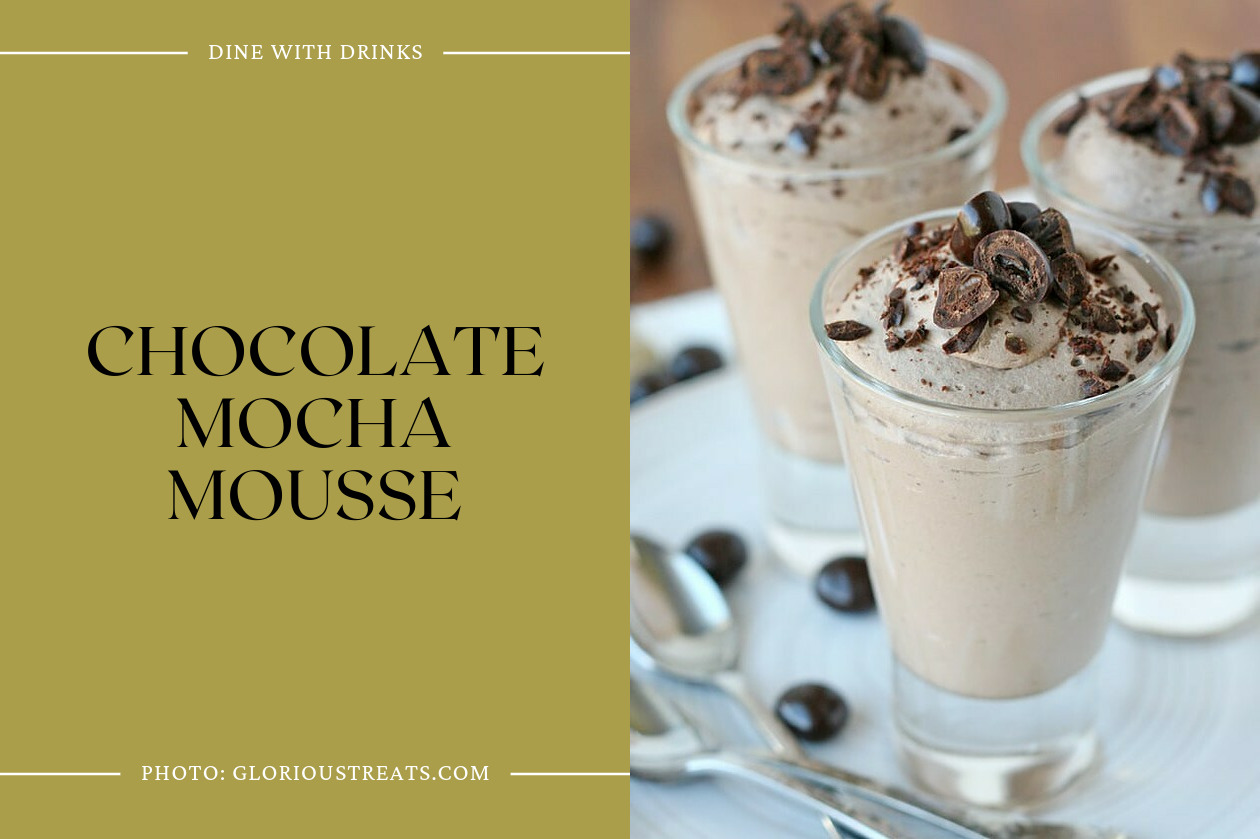 The Chocolate Mocha Mousse is a creamy and fluffy coffee-flavored dessert that is surprisingly easy to make. It has a nice thick consistency and feels like a fancy treat.
The mousse can be garnished with chocolate covered espresso beans or other toppings of your choice. Overall, it is a delicious and indulgent dessert that coffee and chocolate lovers will enjoy.
14. Healthy Coffee Cake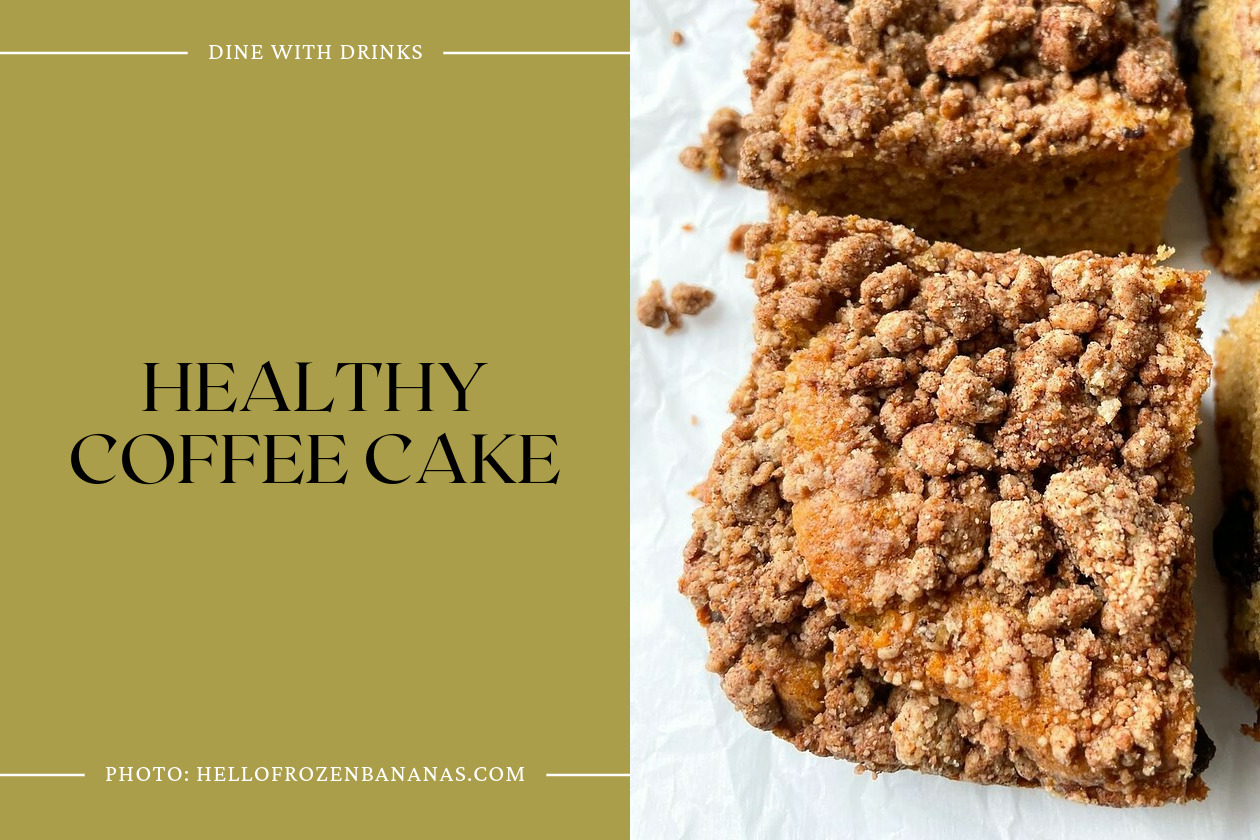 Healthy Coffee Cake is a delightful dessert made with almond flour, coconut sugar, and optional dark chocolate chips. It has a fluffy and moist texture, thanks to the combination of almond and tapioca flour.
The crumb topping, made with gluten-free oat flour, coconut oil, coconut sugar, cinnamon, and vanilla extract, adds a deliciously sweet and crumbly finish. This coffee cake is a healthier alternative to traditional recipes, perfect for enjoying with a cup of coffee any time of the day.
15. Coffee Buttercream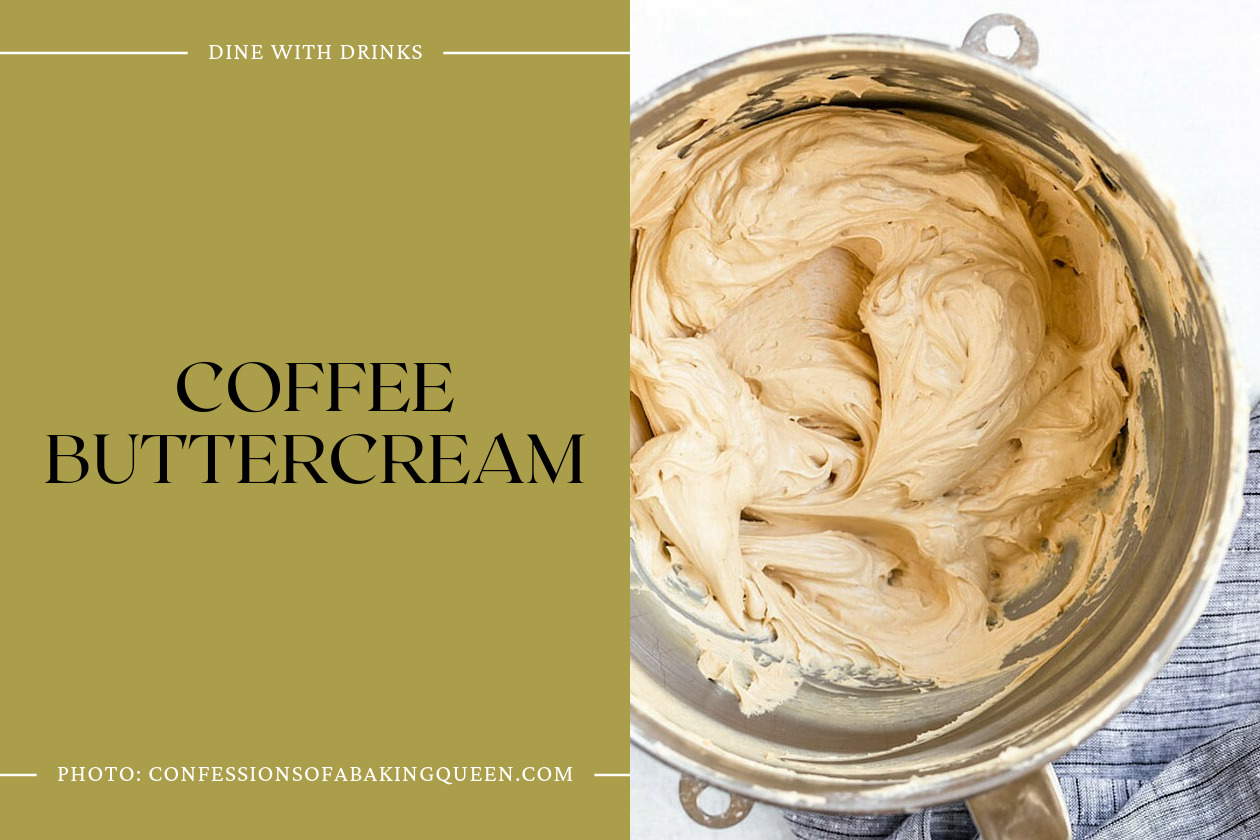 Coffee Buttercream is a delicious and easy-to-make frosting that adds a rich coffee flavor to any dessert. Made with instant coffee granules, butter, powdered sugar, and heavy cream, this frosting is creamy, fluffy, and not overly sweet. It pairs perfectly with coffee layer cakes or brownies, taking them to the next level.
You can make the frosting ahead of time and store it in the fridge for up to 7 days or in the freezer for up to 1 month. Simply let it come to room temperature and mix before using. Overall, Coffee Buttercream is a must-try for coffee lovers looking to elevate their desserts.
16. Cappuccino Cheesecake Dessert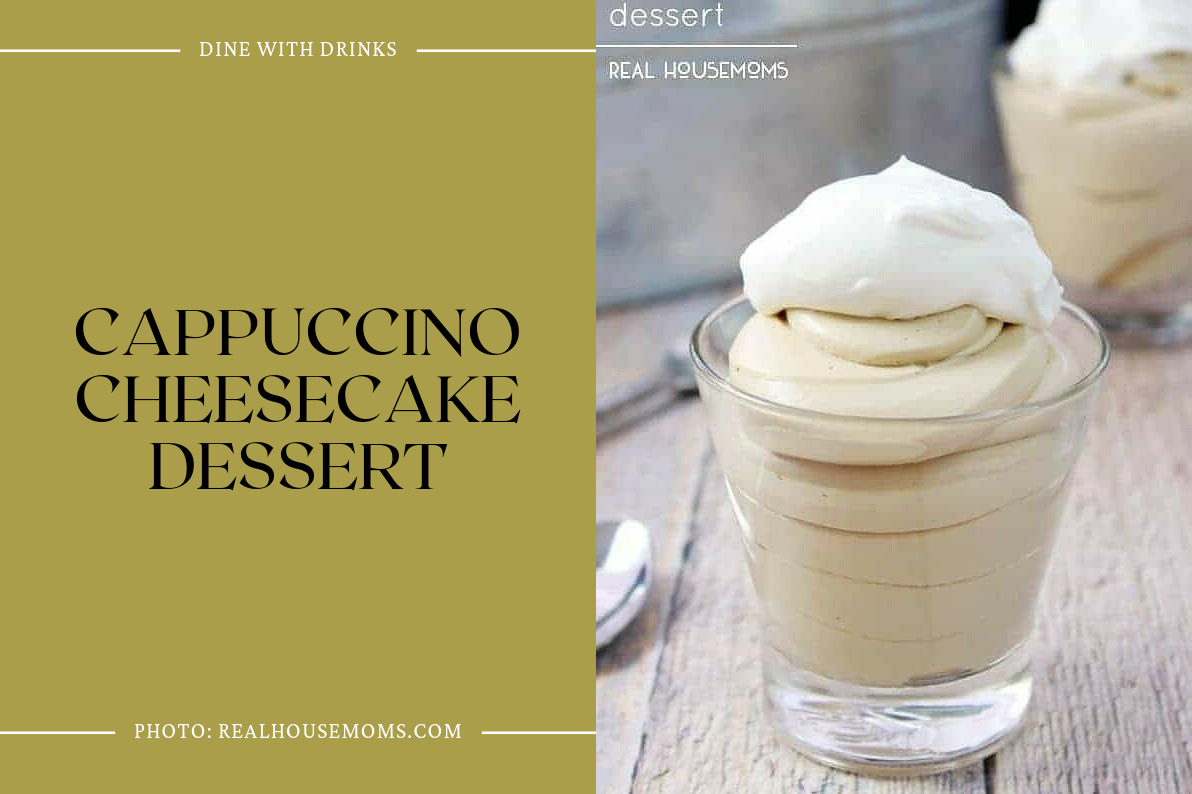 The Cappuccino Cheesecake Dessert is a quick and easy no-bake treat that combines the flavors of coffee and cheesecake. With a creamy cappuccino-y taste, this dessert is perfect for coffee lovers.
The recipe calls for cream cheese, sugar, instant coffee granules, vanilla extract, and whipped topping. Simply mix the ingredients together, refrigerate, and enjoy! It's a great way to end a meal or satisfy your sweet tooth.