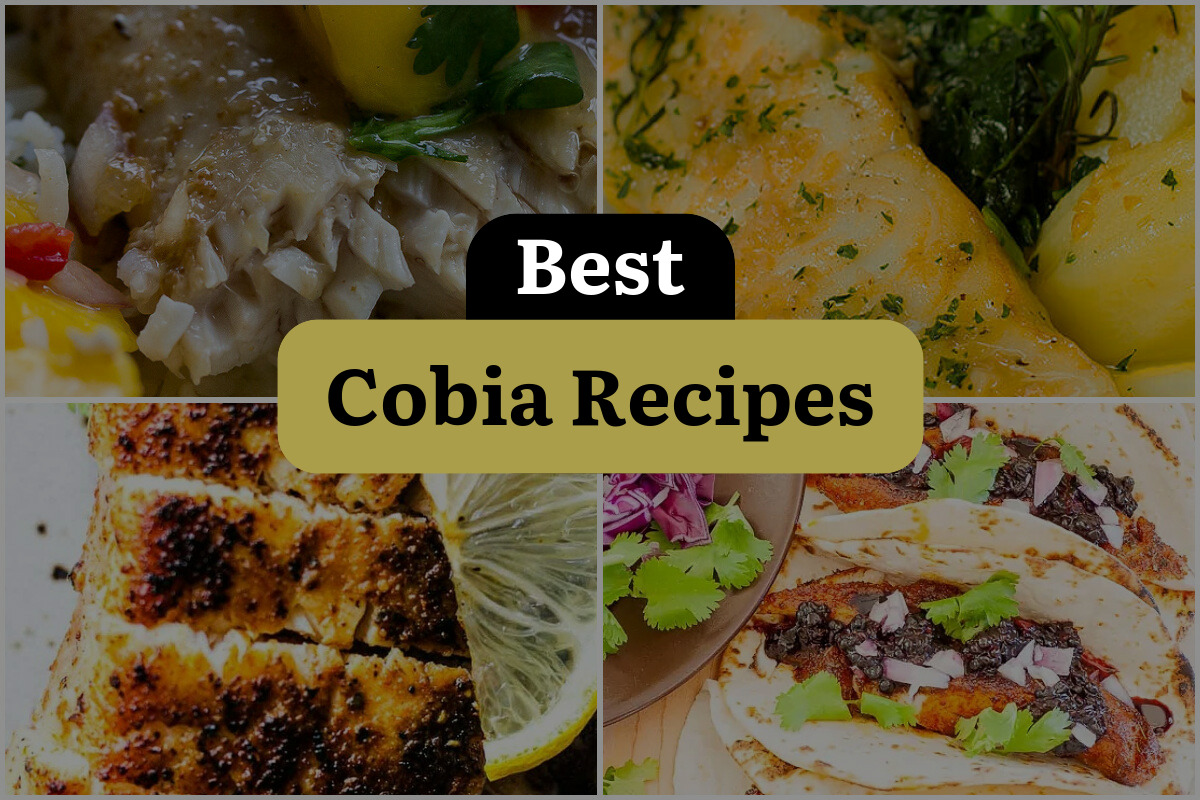 Are you looking for a delicious and versatile fish to add to your recipe repertoire? Look no further than cobia! With its firm texture and rich flavor, cobia is a favorite among seafood lovers. Whether you prefer grilling, baking, or pan-searing, cobia can be prepared in a variety of ways to suit your taste.
In this blog post, we will explore some of the best cobia recipes that are sure to impress your family and friends. So, get ready to dive into the world of culinary delights with these mouthwatering cobia dishes!
1. Cobia with Mango Salsa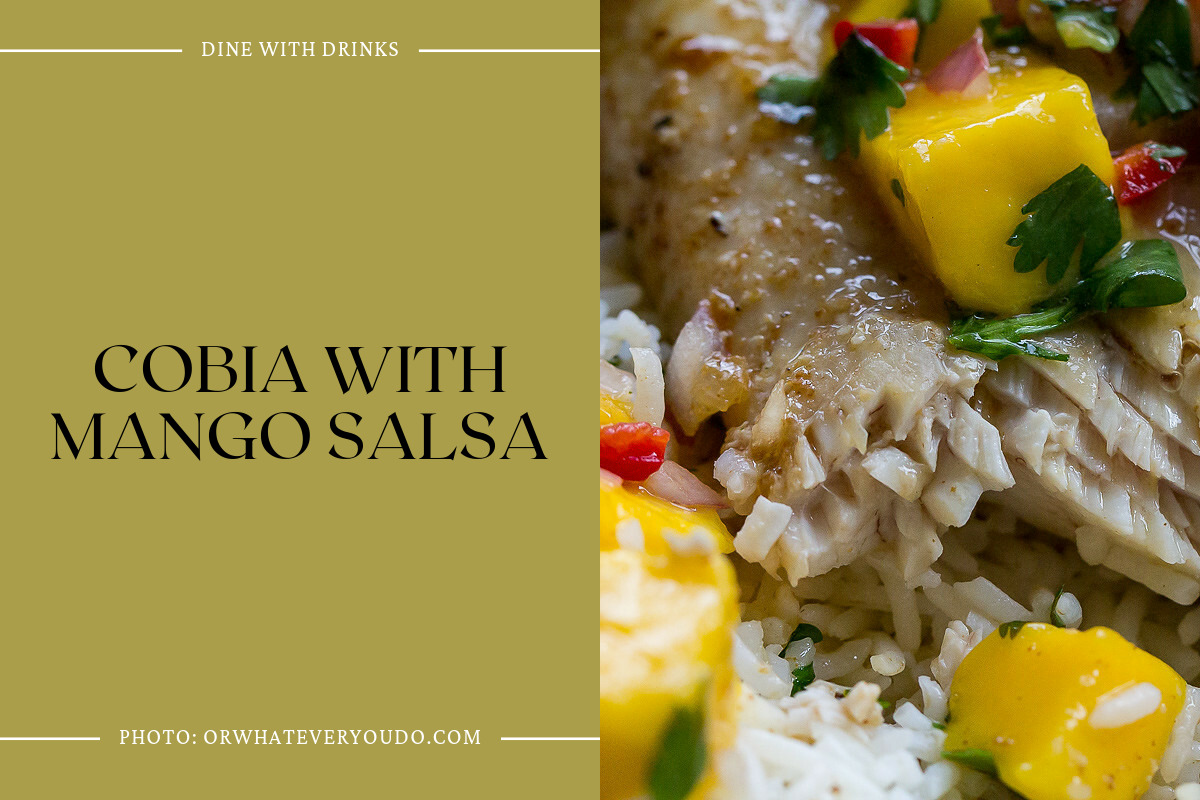 Cobia with Mango Salsa is a delicious Caribbean-inspired seafood dish featuring pan-seared and poached cobia topped with a refreshing mango salsa.
The buttery flavor of the cobia perfectly complements the fresh and tangy flavors of the salsa. It's a quick and easy recipe that brings together the flavors of the sea and the sweetness of mangoes. A must-try for seafood lovers.
2. Lemon Butter Cobia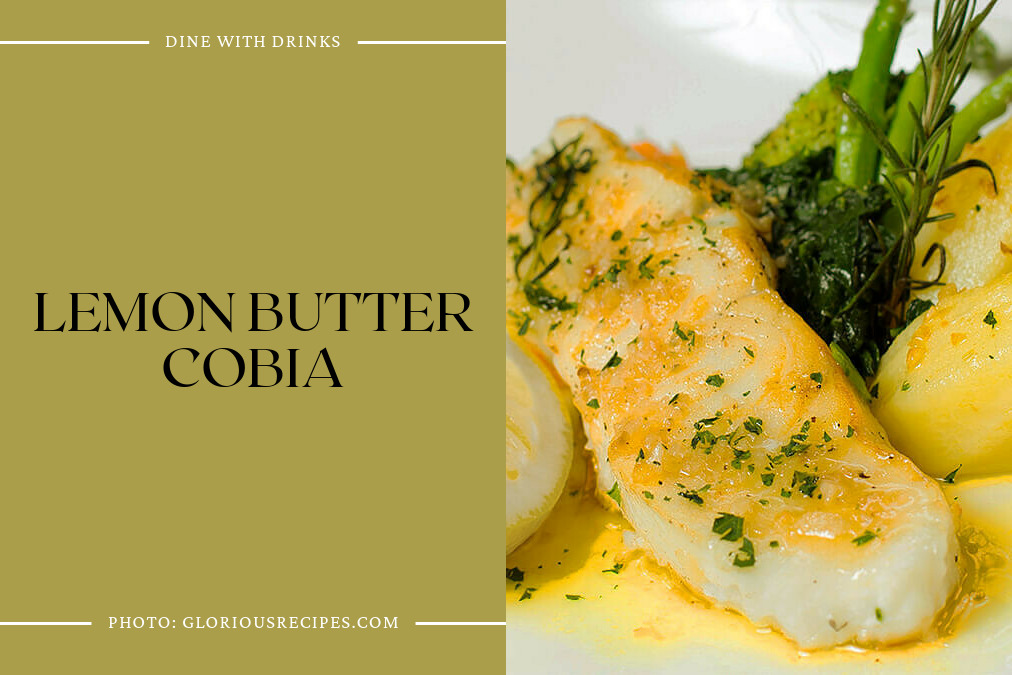 The Lemon Butter Cobia recipe is a simple and flavorful dish that showcases the delicate taste of cobia. The fish is seasoned with salt and pepper, coated in flour, and pan-seared to perfection.
The star of the dish is the lemon butter sauce, made with melted butter and lemon juice, which adds a tangy and buttery flavor to the cobia. This recipe is a great way to enjoy the natural taste of cobia in a quick and easy way.
3. Blackened Cobia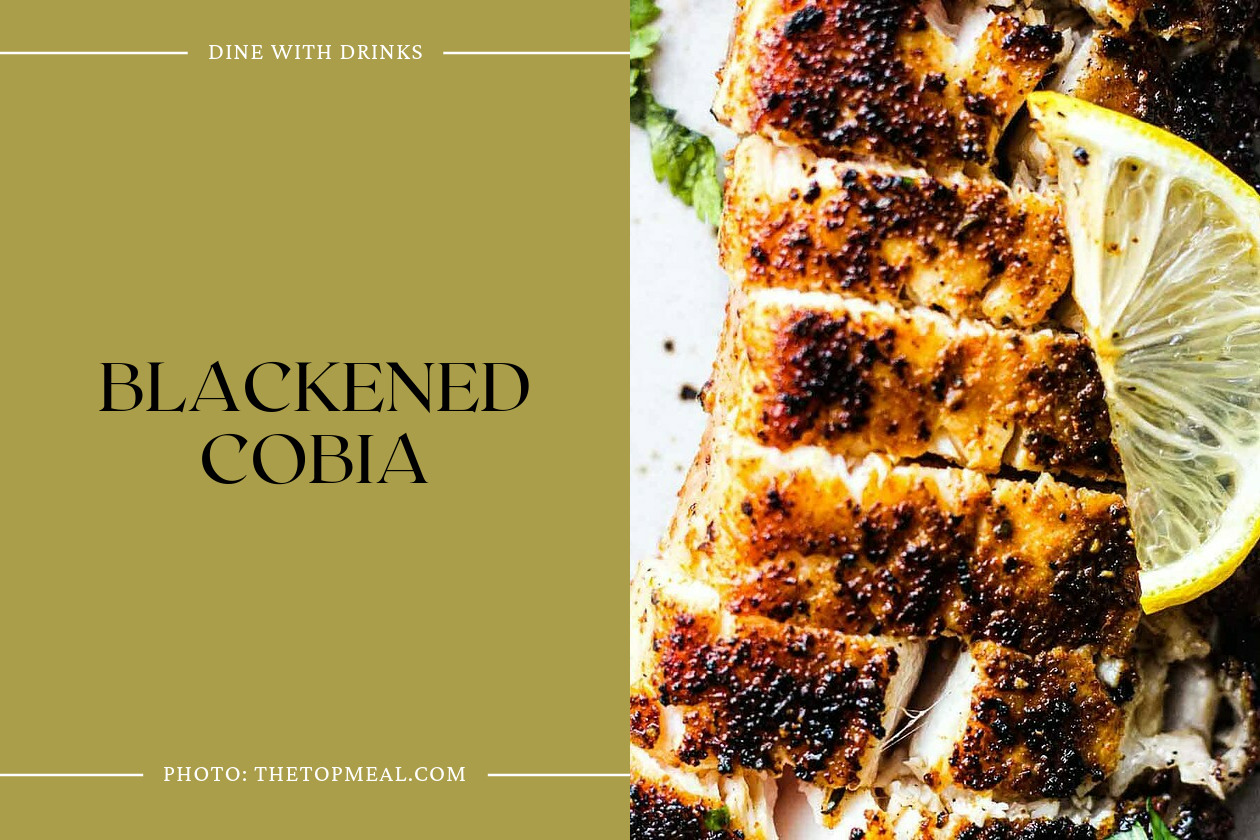 Blackened Cobia is a quick and easy recipe that produces a firm and buttery fish with a delightful blend of spices. It can be cooked in less than 10 minutes and pairs well with rice, potatoes, or vegetables.
The fish itself has a mild and non-fishy taste, making it a great option for those who are new to trying different types of fish. Overall, Blackened Cobia is a healthy and delicious dish that is sure to impress even beginner cooks.
4. Blackened Fish Tacos with Blackberry Balsamic Salsa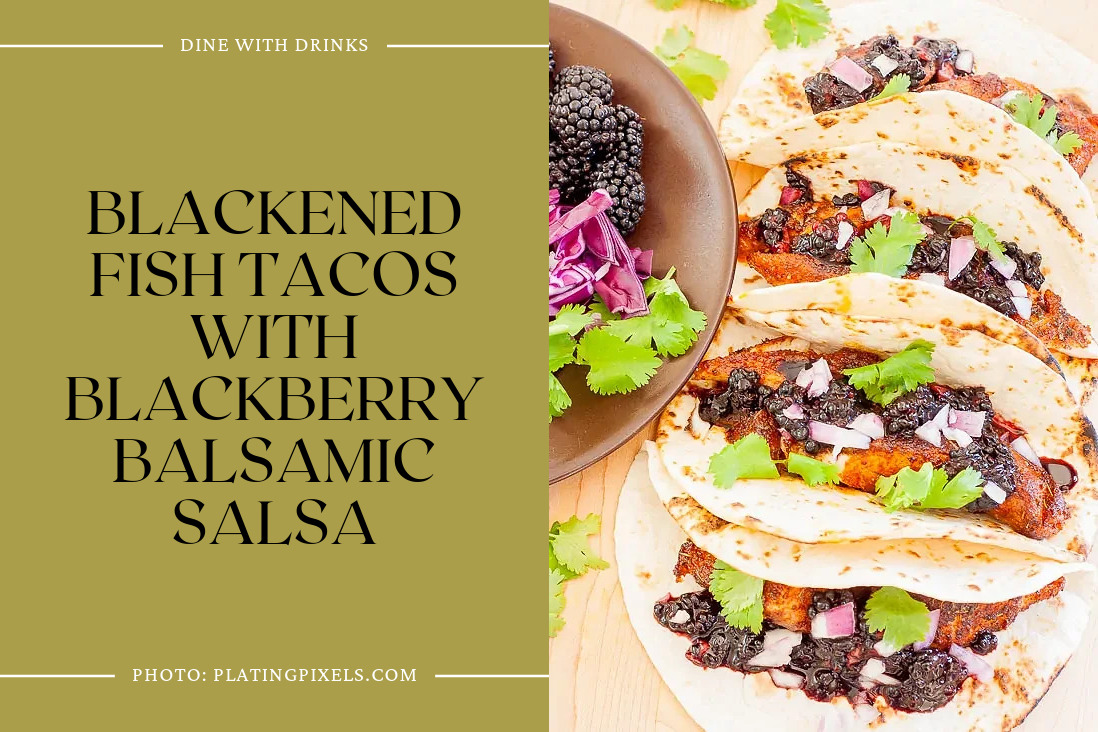 Blackened Fish Tacos with Blackberry Balsamic Salsa is a unique and flavorful recipe that combines the savory taste of blackened Cobia fish with a sweet and slightly tart blackberry salsa.
The fish is coated in a rich blend of spices and pan-fried to perfection, resulting in a crispy outer layer and tender, flaky fish inside. The fresh blackberry balsamic salsa adds a refreshing and vibrant element to the tacos. Overall, this recipe offers a delicious and healthy twist on traditional fish tacos.
5. Mediterranean Baked Cobia Fish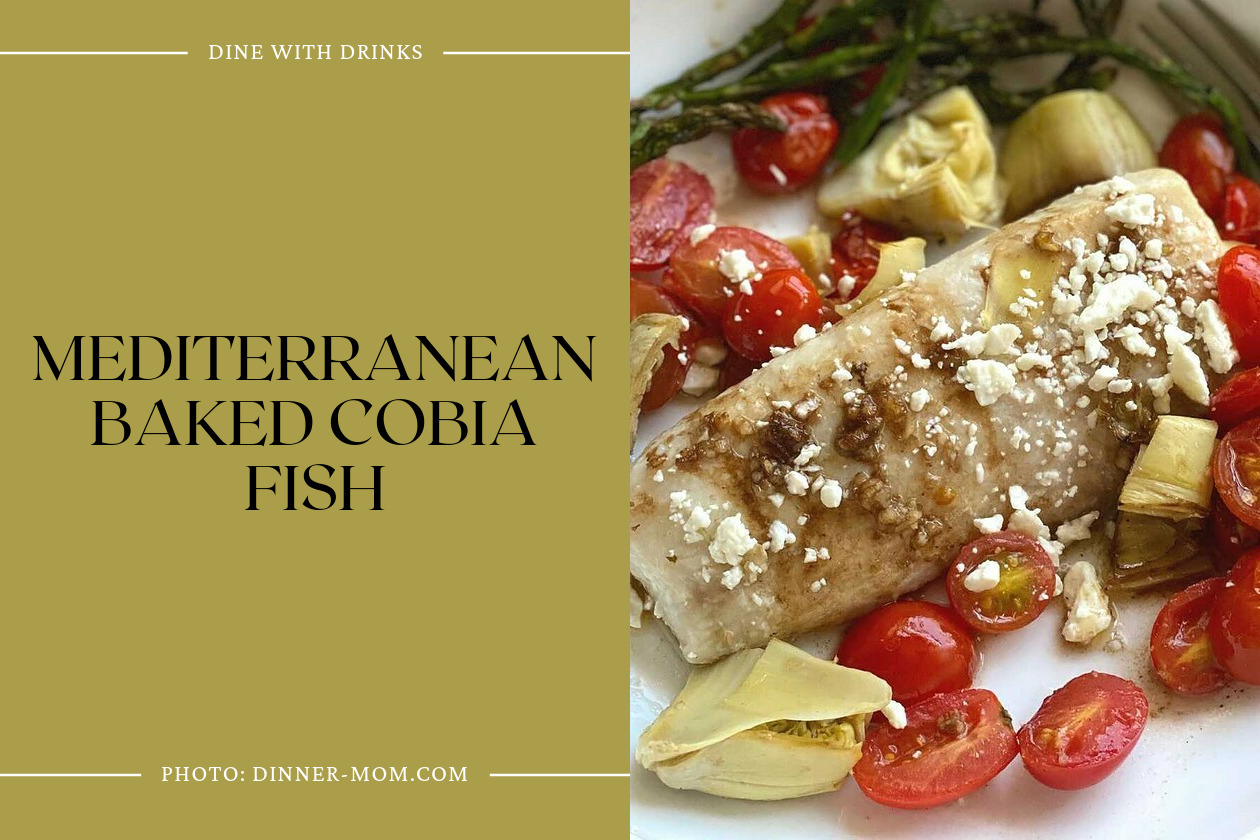 The Mediterranean Baked Cobia Fish recipe is a delicious and healthy way to enjoy cobia or any mild white fish.
With just a few simple ingredients, including artichokes, cherry tomatoes, olive oil, balsamic vinegar, garlic, and feta cheese, this dish is easy to prepare and full of Mediterranean flavors. The fish is baked to perfection, flaky and tender, making it a satisfying and nutritious meal option.