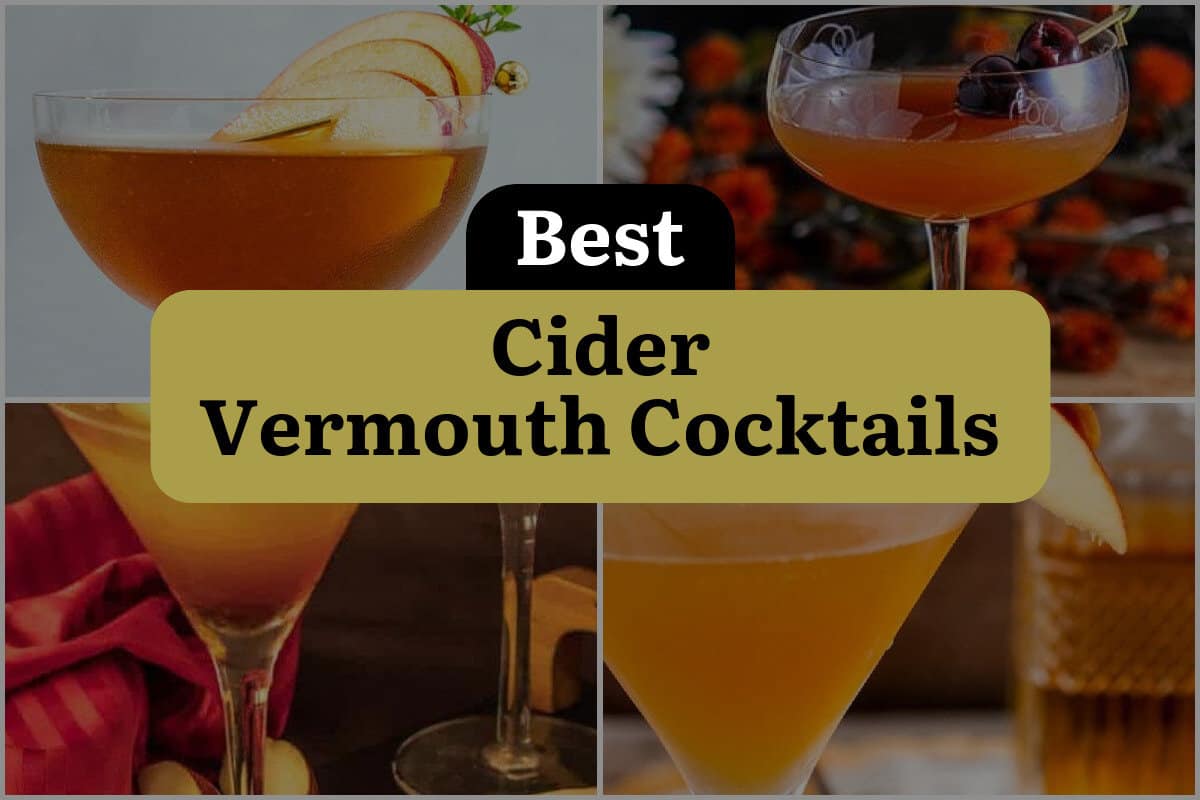 As the leaves start to turn and the air cools, there's nothing quite like a crisp and refreshing cider to savor the season. But why settle for just a simple glass of cider when you can elevate it to a whole new level with the addition of vermouth?
That's right, the sweet and aromatic fortified wine pairs perfectly with the tart and fruity flavors of apple cider to create a cocktail that's perfect for autumn sipping.
With so many different types of vermouth and cider available, the possibilities for creating a unique and delicious cider vermouth cocktail are endless.
Whether you prefer a dry or sweet vermouth, a traditional or flavored cider, or a cocktail that's light and refreshing or rich and complex, there's a recipe out there that's sure to satisfy your taste buds.
So, why not take a break from the usual fall favorites like pumpkin spice lattes and apple cider donuts, and try something new and exciting?
Whether you're hosting a cozy gathering with friends, or just looking to unwind after a long day, a cider vermouth cocktail is the perfect way to welcome the season with open arms. So, let's dive into some of the best cider vermouth cocktail recipes out there and discover your new favorite fall drink.
1. Apple Cider Bourbon Cocktail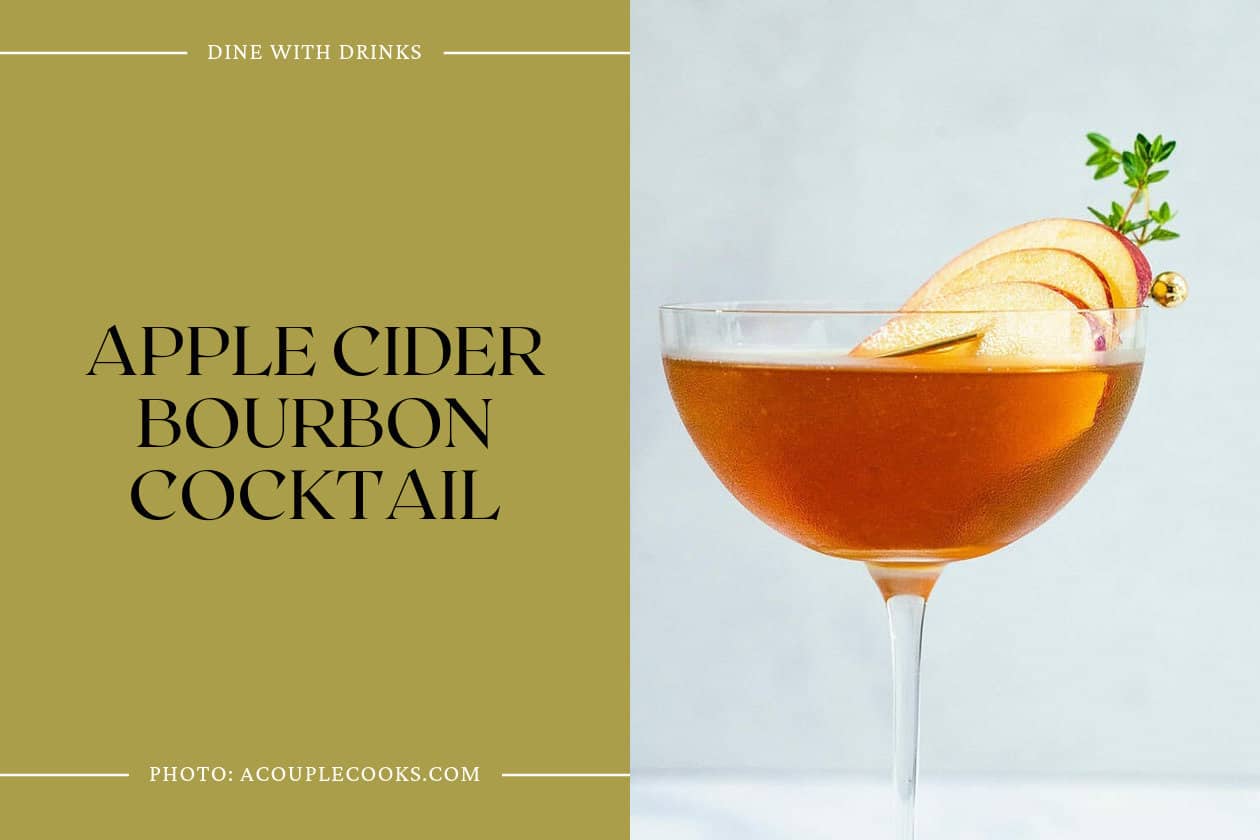 The Apple Cider Bourbon Cocktail is a sophisticated drink that combines the sweetness of apple cider with the spiciness of bourbon and a hint of lemon.
The addition of sweet red vermouth adds complexity to the drink, making it intriguing and highly drinkable. This cocktail is perfect for sipping on a chilly evening and is sure to be a crowd-pleaser.
2. Apple Cider Manhattan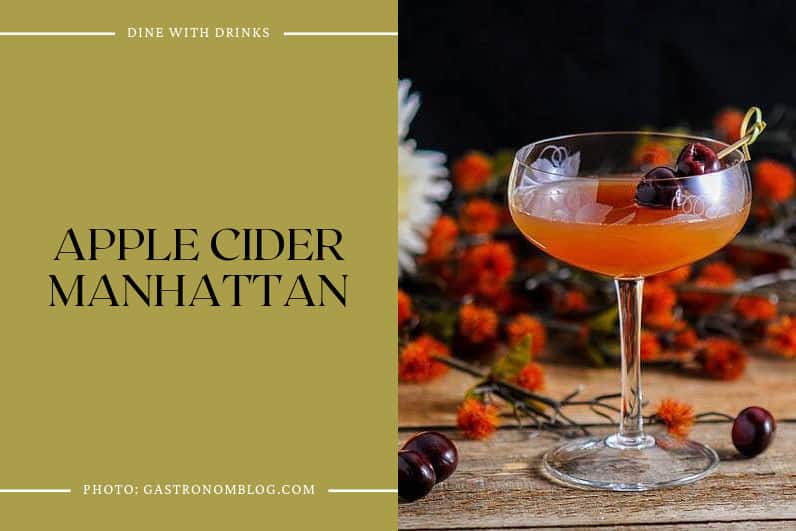 The Apple Cider Manhattan is a delightful twist on the classic Manhattan cocktail, perfect for fall. This cocktail combines the sweetness of apple cider with the complex herbal notes of vermouth and the smoothness of whiskey.
The caramel color of the drink makes it visually appealing, while the taste is a perfect balance of sweet and tart flavors. This cocktail is a smooth sipper, perfect for a cool fall evening by a fire. If you are looking for a unique and delicious cider vermouth cocktail, the Apple Cider Manhattan is definitely worth a try.
3. Apple Pear and Sage Martini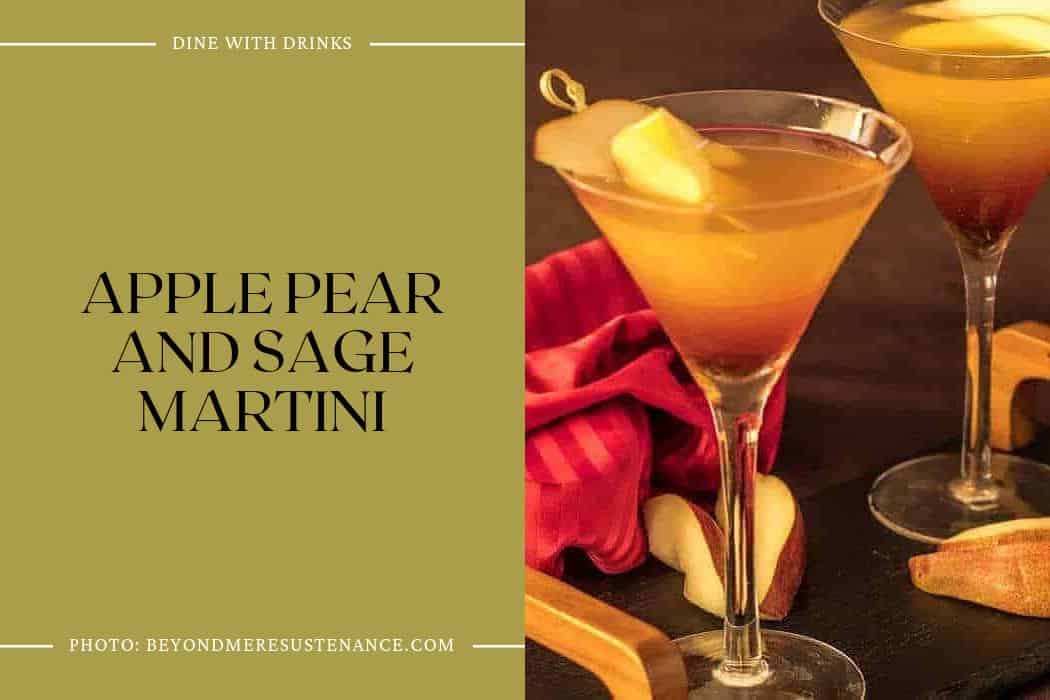 The Apple Pear and Sage Martini is a unique and delightful cocktail that perfectly captures the flavors of autumn. This off-dry martini infuses gin with the flavors of apple and pear, and is complemented by the addition of absinthe, apple cider, dry vermouth, aromatic bitters, and muddled fresh sage.
The result is a fruit-forward cocktail with a subtle hint of absinthe that is perfect for pairing with holiday meals. While the cocktail requires some preparation, including infusing the gin for 5-7 days, the end result is well worth the effort. If you're looking for a sophisticated and artisanal cocktail to impress your guests this holiday season, the Apple Pear and Sage Martini is definitely worth considering.
4. Caramel Apple Manhattan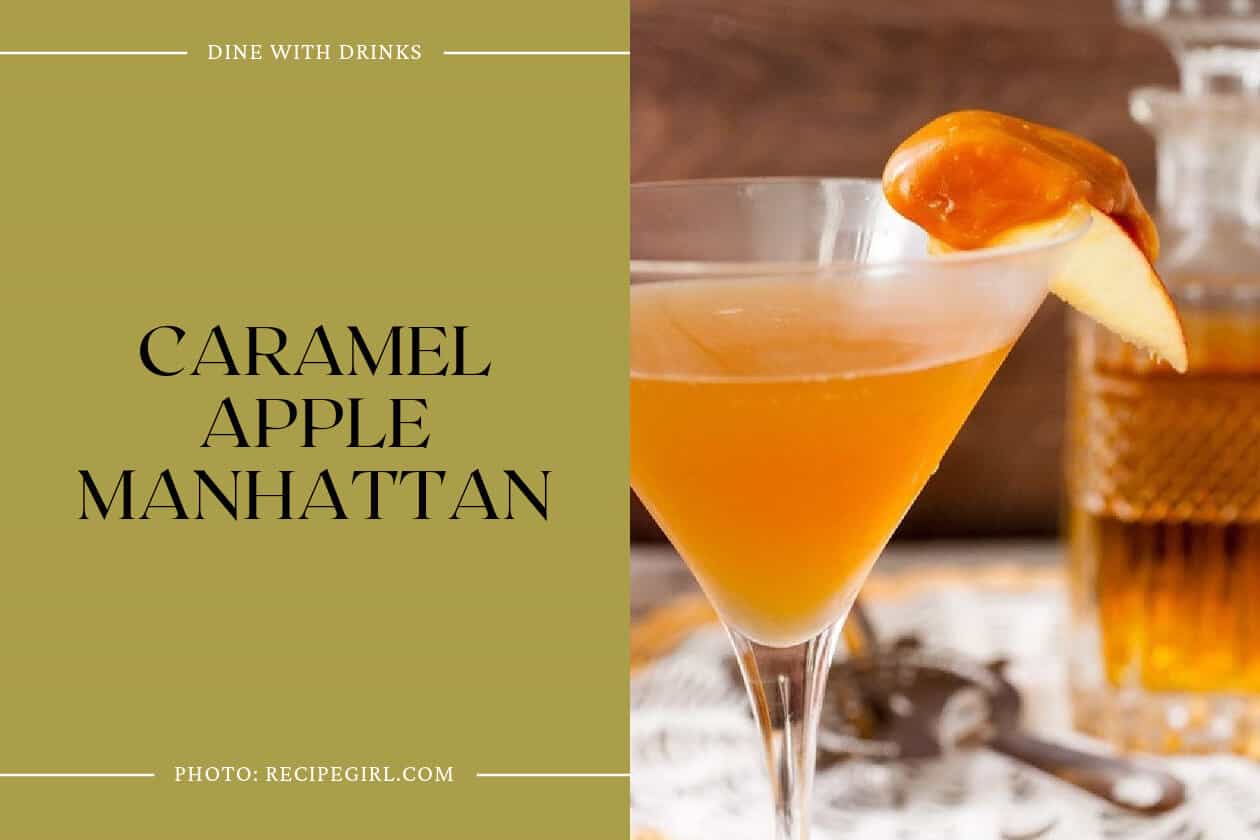 The Caramel Apple Manhattan is a delightful twist on the classic Manhattan cocktail. This fall-inspired drink combines the rich flavors of bourbon and sweet vermouth with the sweetness of apple cider and the fruity notes of Calvados.
The garnish of caramel-dipped apple slices adds a touch of whimsy to this elegant cocktail. It's perfect for sipping on a chilly autumn evening or serving at a holiday gathering. If you're looking for a delicious and unique cider vermouth cocktail, the Caramel Apple Manhattan is definitely worth trying!
5. Bourbon Manhattan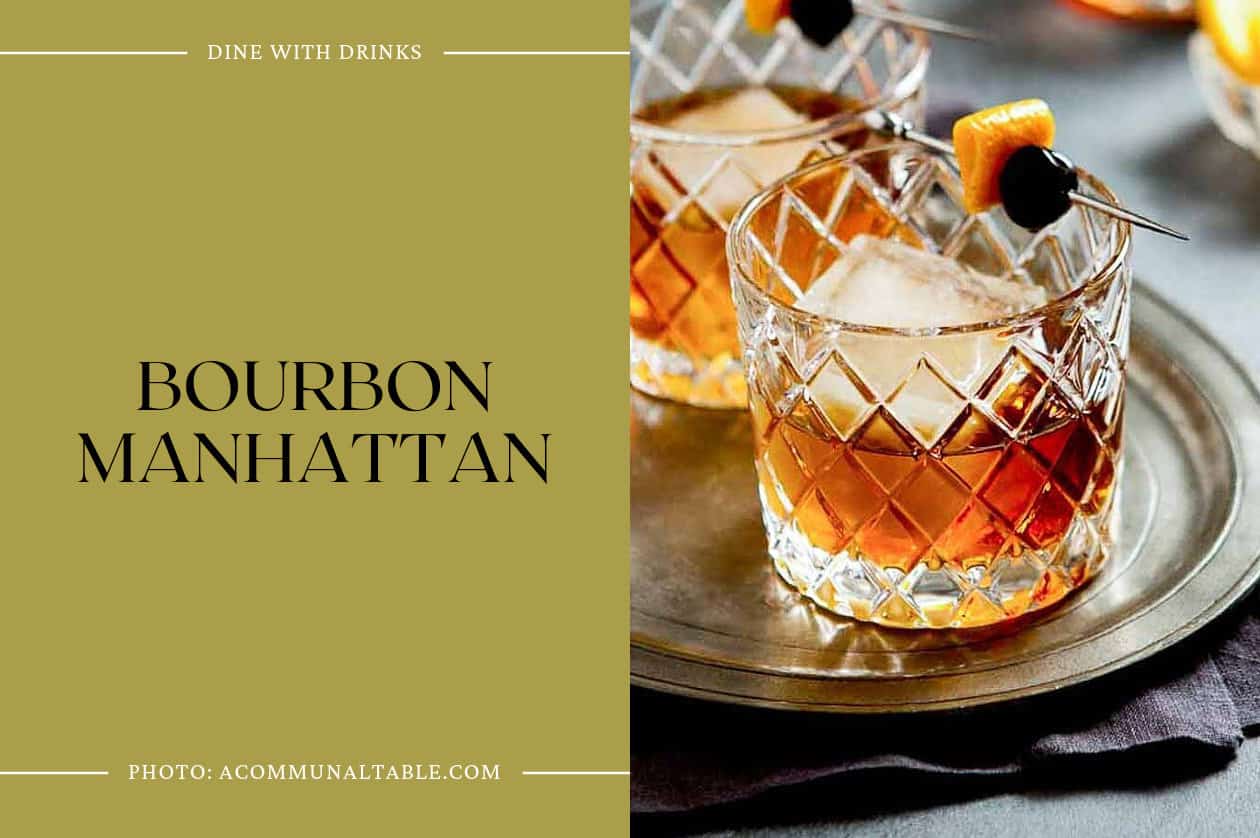 The Bourbon Manhattan is a classic cocktail that is perfect for a cold night. Made with bourbon whiskey, sweet Italian vermouth, and bitters, this cocktail is a simple yet elegant drink that is sure to impress. The key to a great Bourbon Manhattan is finding the right balance between the smoky, sweet burn of bourbon and the sweet, herbaceousness of vermouth.
While there are many variations of this cocktail, the classic 2:1 ratio of bourbon to vermouth is still the best. If you're a fan of bourbon, then you'll definitely want to give this cocktail a try. So why not mix up a Bourbon Manhattan tonight and enjoy the rich, sweet, and smoky flavors that this classic cocktail has to offer?