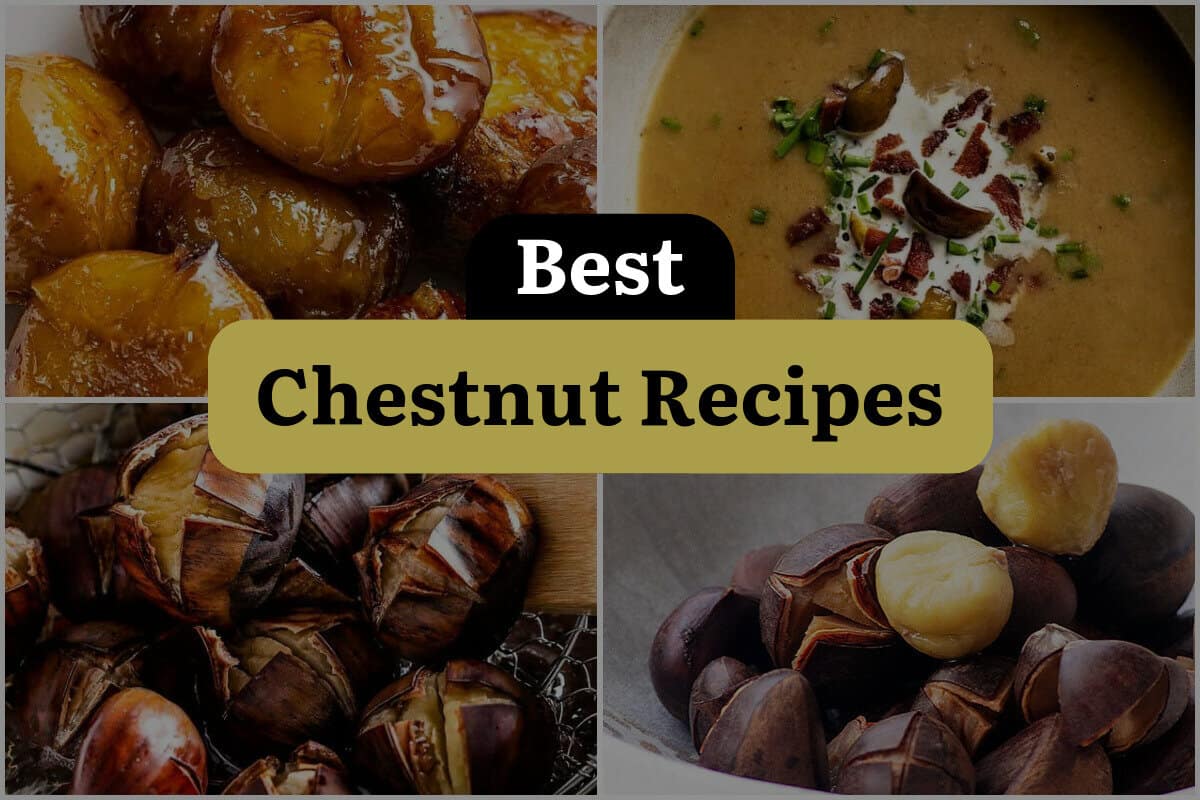 Are you ready to embrace the cozy flavors of autumn? Look no further than the humble chestnut. Bursting with earthy and nutty goodness, chestnuts are a versatile ingredient that can elevate any dish to new heights.
From comforting soups to delectable desserts, there's no shortage of ways to incorporate this seasonal delight into your culinary repertoire. Join me as we explore the best chestnut recipes that will warm your heart and tantalize your taste buds. Get ready to fall in love with this autumnal treasure!
1. Quick Candied Chestnuts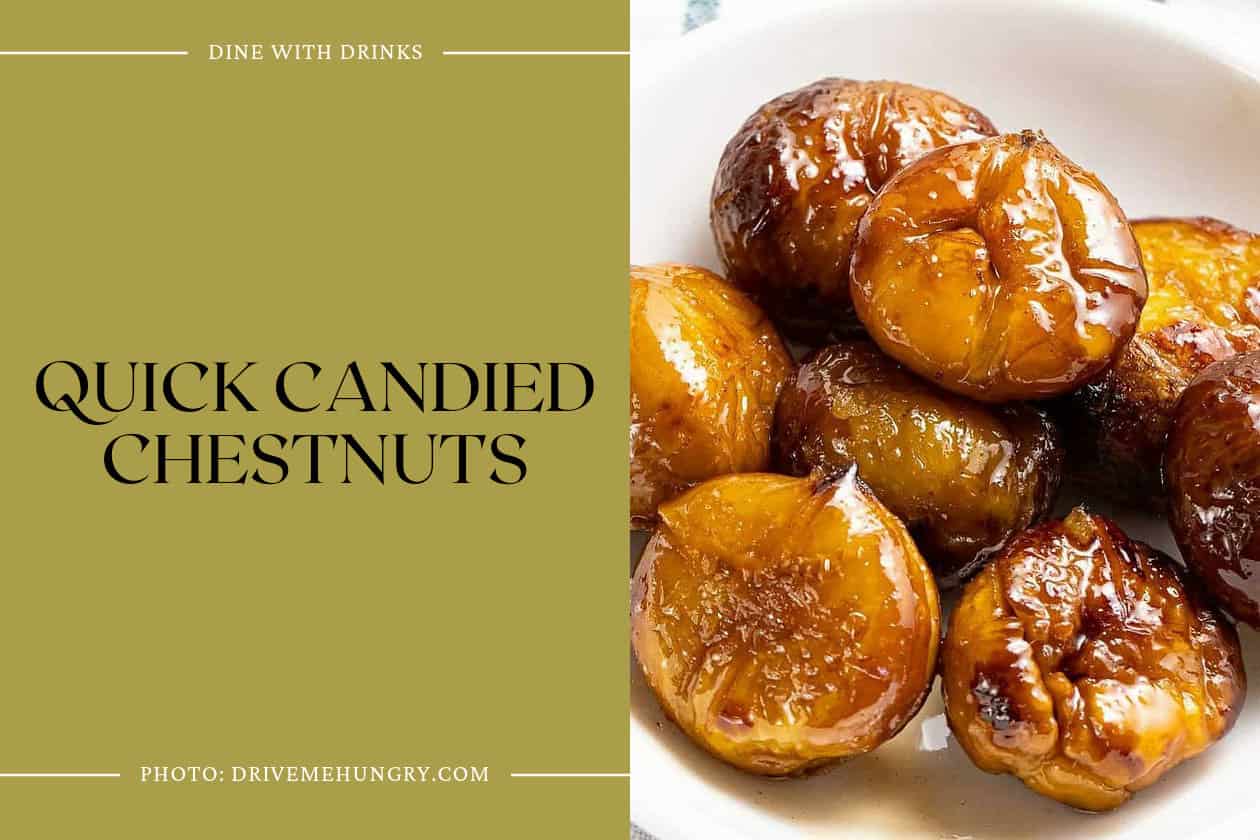 Quick Candied Chestnuts are a delightful holiday treat made with soft, tender chestnuts coated in a sweet and sticky glaze. This easy recipe requires minimal ingredients and preparation time, making it perfect for Christmas snacking. The combination of brown sugar, butter, and cinnamon creates a deliciously flavorful candy syrup that coats the chestnuts beautifully.
Unlike traditional candied chestnuts, this recipe doesn't require days of preparation, yet still delivers a satisfyingly sweet and glazed result. Overall, Quick Candied Chestnuts are a must-try for anyone looking for a simple and delicious chestnut recipe for the holidays.
2. Chestnut Soup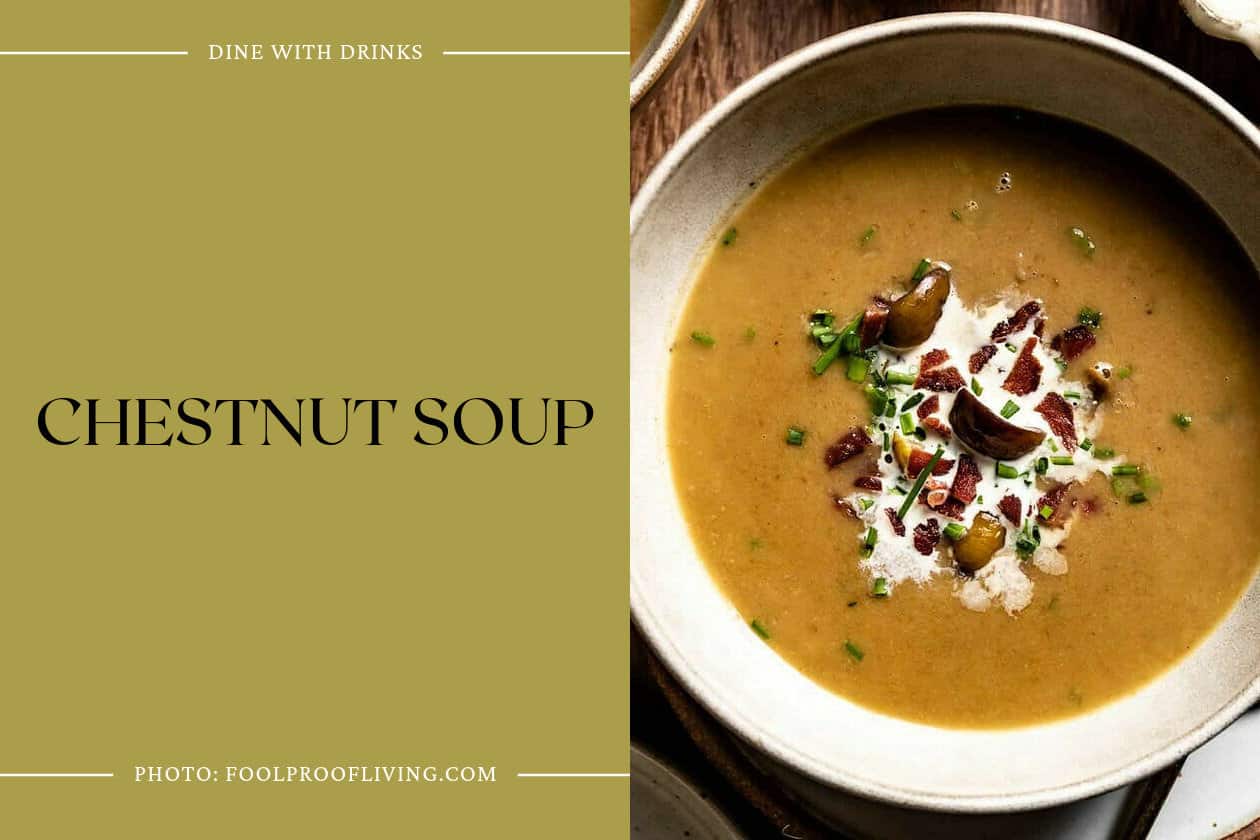 Chestnut Soup is a comforting and versatile recipe that highlights the subtly sweet and nutty flavor of chestnuts. This creamy soup is made with fresh veggies, herbs, vegetable broth, and a touch of cream for a luxurious texture.
It can be garnished with creme fraiche, chives, or bacon for added flavor. The soup can be made vegan by omitting the cream and using almond milk instead. Overall, Chestnut Soup is a delicious and satisfying dish that can be enjoyed for a cozy weeknight dinner or dressed up for a special occasion.
3. Boiled Chestnuts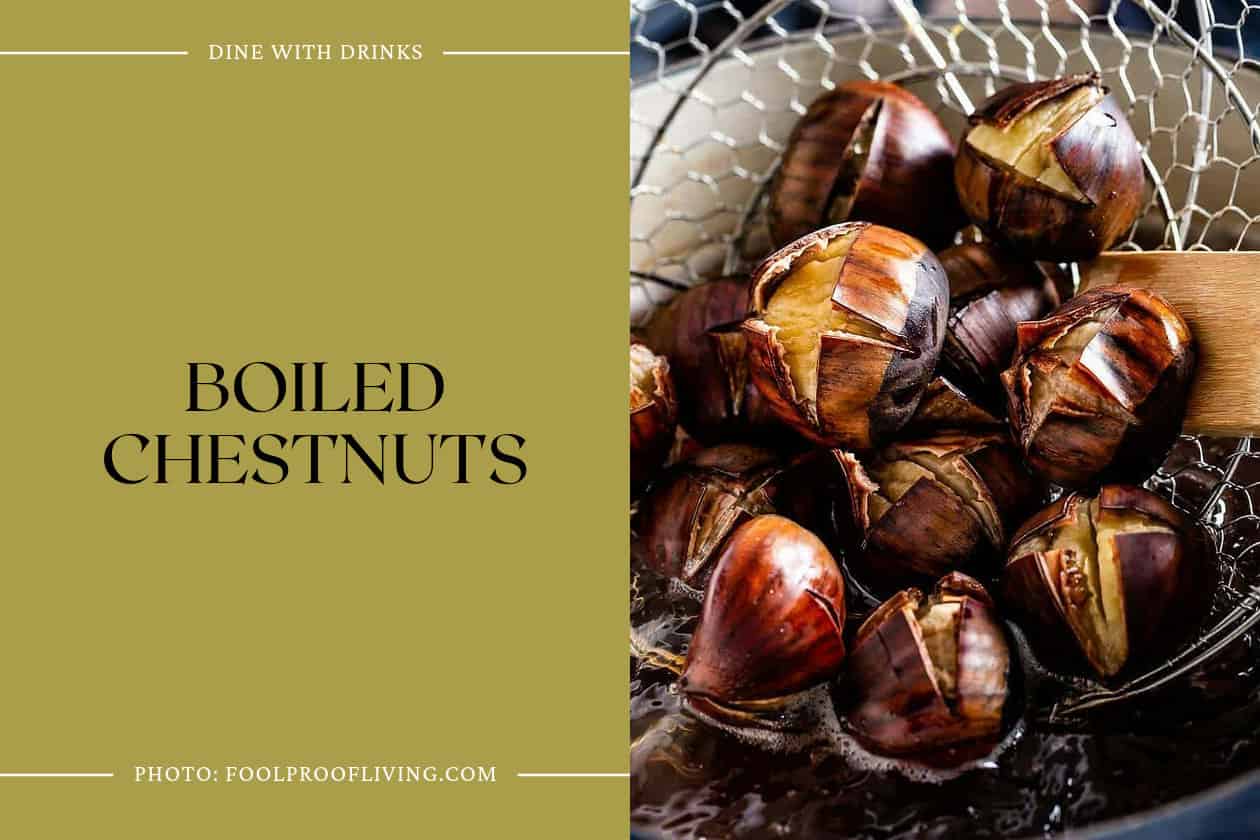 Boiled Chestnuts is a simple and easy recipe that requires only raw chestnuts, water, and optional seasonings. The recipe provides tips on selecting the right type of chestnuts and suggests flavoring the boiling water with bay leaves, orange peel, or cinnamon sticks.
The cooking process involves boiling the chestnuts until the scored section opens up, indicating they are fully cooked. The recipe also offers suggestions for checking doneness and provides alternative methods for peeling the chestnuts. Overall, Boiled Chestnuts is a straightforward recipe that allows the natural flavors of the chestnuts to shine.
4. Instant Pot Chestnuts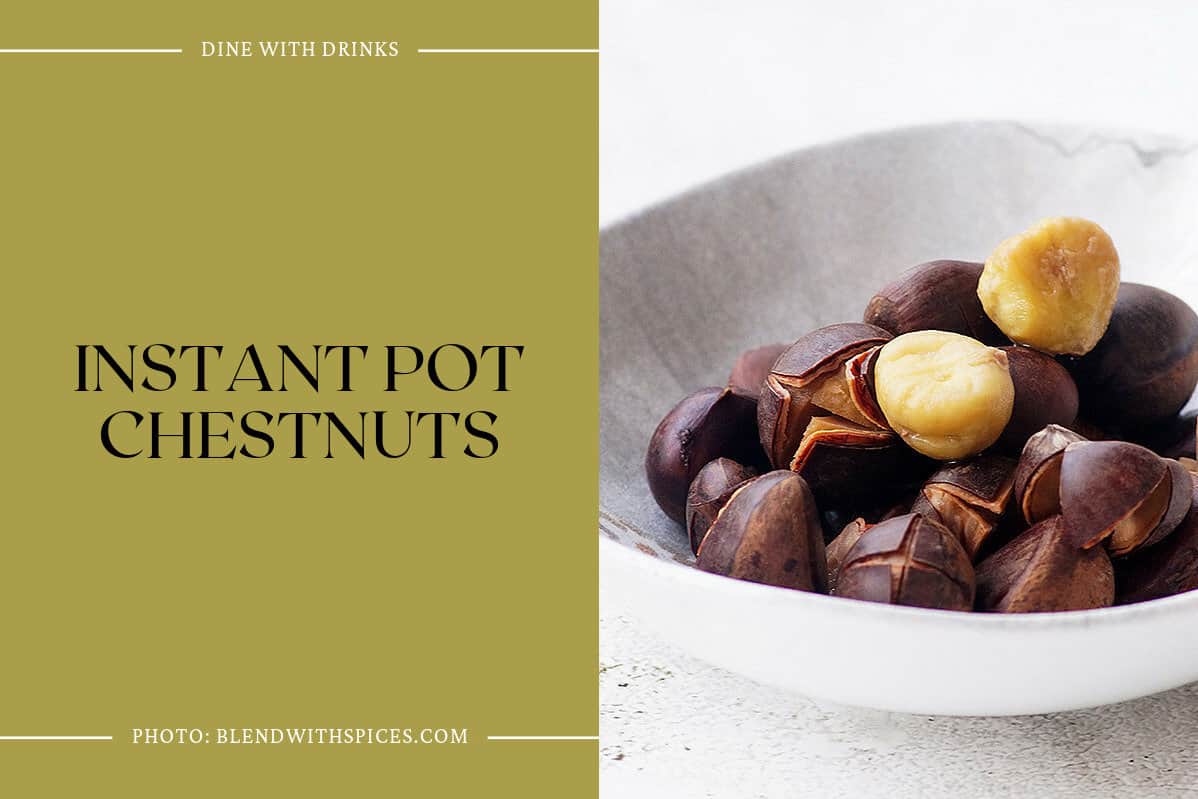 Instant Pot Chestnuts are a delightful and easy-to-peel treat perfect for the holiday season. These soft, nutty, and sweet chestnuts can be boiled in the Instant Pot, resulting in a delicious snack or ingredient for various recipes.
The recipe provides step-by-step instructions on how to cook and peel the chestnuts, ensuring a hassle-free experience. Whether enjoyed warm on their own or used in dishes like Chestnut Hummus or Chestnut Chocolate Truffles, Instant Pot Chestnuts are a must-try for chestnut lovers.
5. Instantpot Chestnut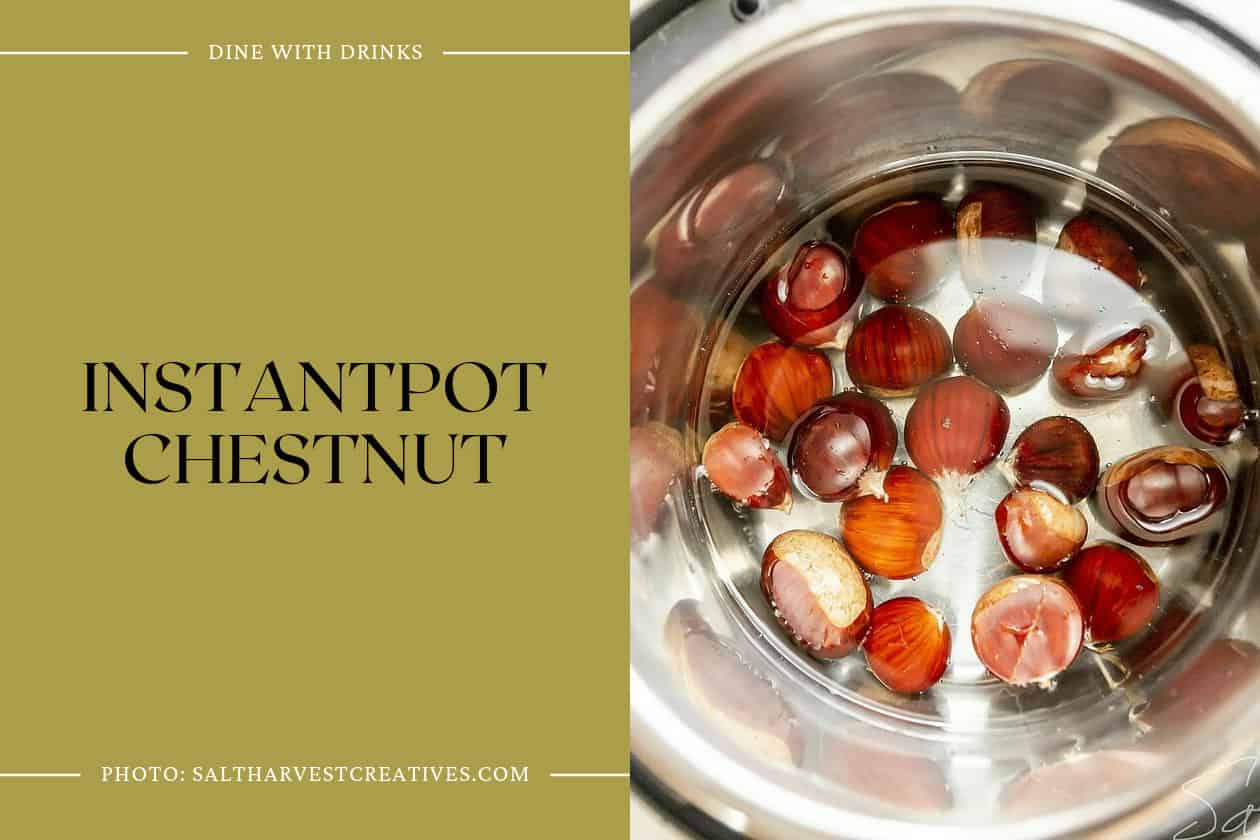 The Instantpot Chestnut recipe offers a quick and easy way to cook and enjoy chestnuts. With just two basic ingredients and 15 minutes of cooking time, these chestnuts are ready to eat.
The recipe provides helpful tips for cracking and peeling the chestnuts, and suggests using tools like a chestnut clip for easier preparation. Overall, the Instantpot Chestnut recipe is a convenient option for enjoying this seasonal treat.
6. Chestnuts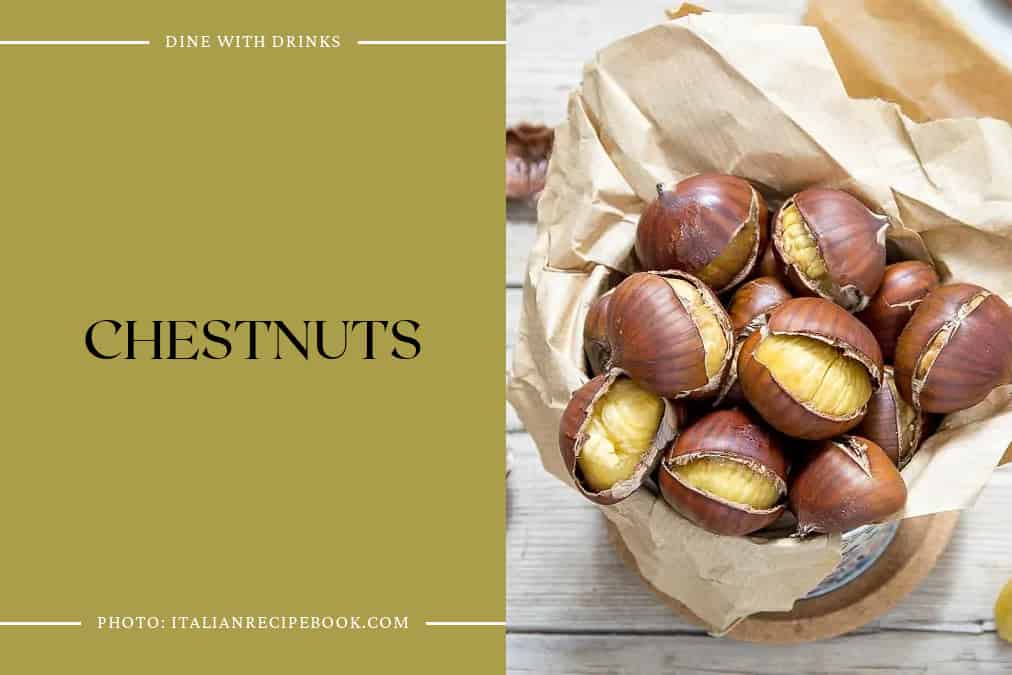 Chestnuts are a delicious winter snack that can be easily roasted in the oven. This recipe requires no special tools or equipment, making it accessible for everyone.
The roasted chestnuts have a sweet, buttery pulp with a light crunch and earthy flavors. They taste somewhat like a tastier version of a sweet potato. Overall, this recipe is simple, tasty, and perfect for the holiday season.
7. Roasted Chestnuts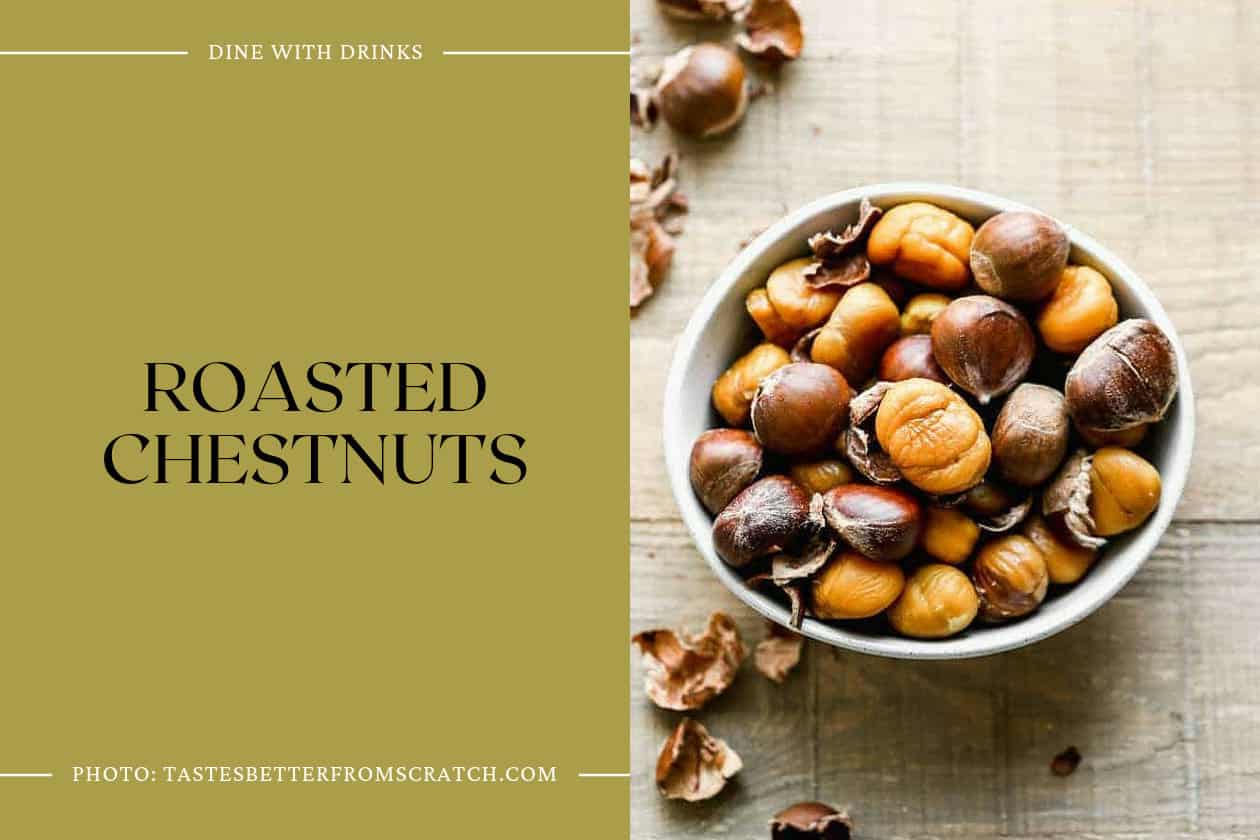 Roasted Chestnuts is a simple and delicious recipe that can be made in the oven. Slitting the chestnuts before roasting ensures they don't explode and makes them easier to peel. Soaking them overnight or for 10-12 hours adds moisture and enhances their texture.
After roasting, steaming the chestnuts in a damp towel helps with the peeling process. The end result is soft and flavorful chestnuts that can be enjoyed plain or used in various dishes.
8. Chestnut Mushrooms with Roasted Chestnuts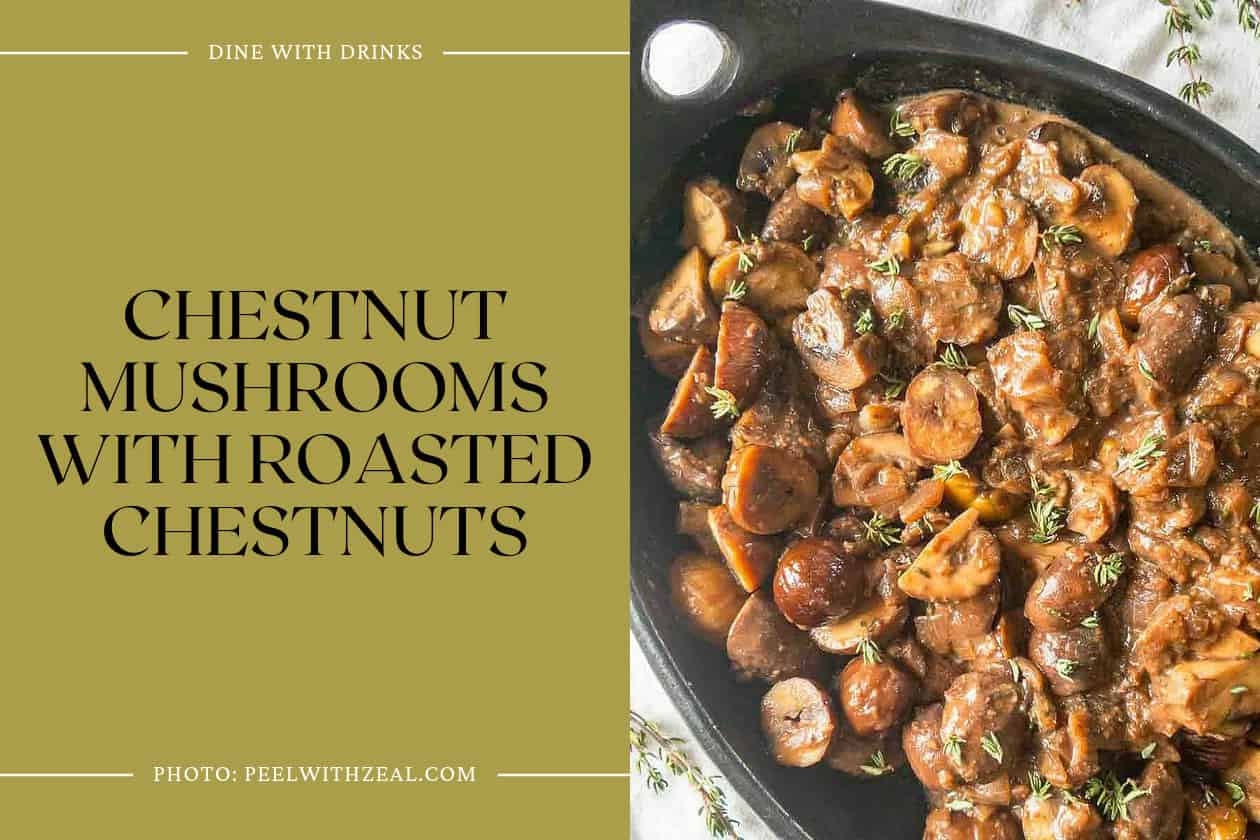 Chestnut Mushrooms with Roasted Chestnuts is a versatile and flavorful recipe that can be enjoyed as a side dish or a vegetarian main course. The combination of chestnut mushrooms, roasted chestnuts, and a Madeira wine sauce creates a delicious and satisfying dish.
It's a great option for gatherings where both meat-eaters and vegans are present. With easy-to-find ingredients and simple preparation, this recipe is a winner for any occasion.
9. Potato Chestnut Soup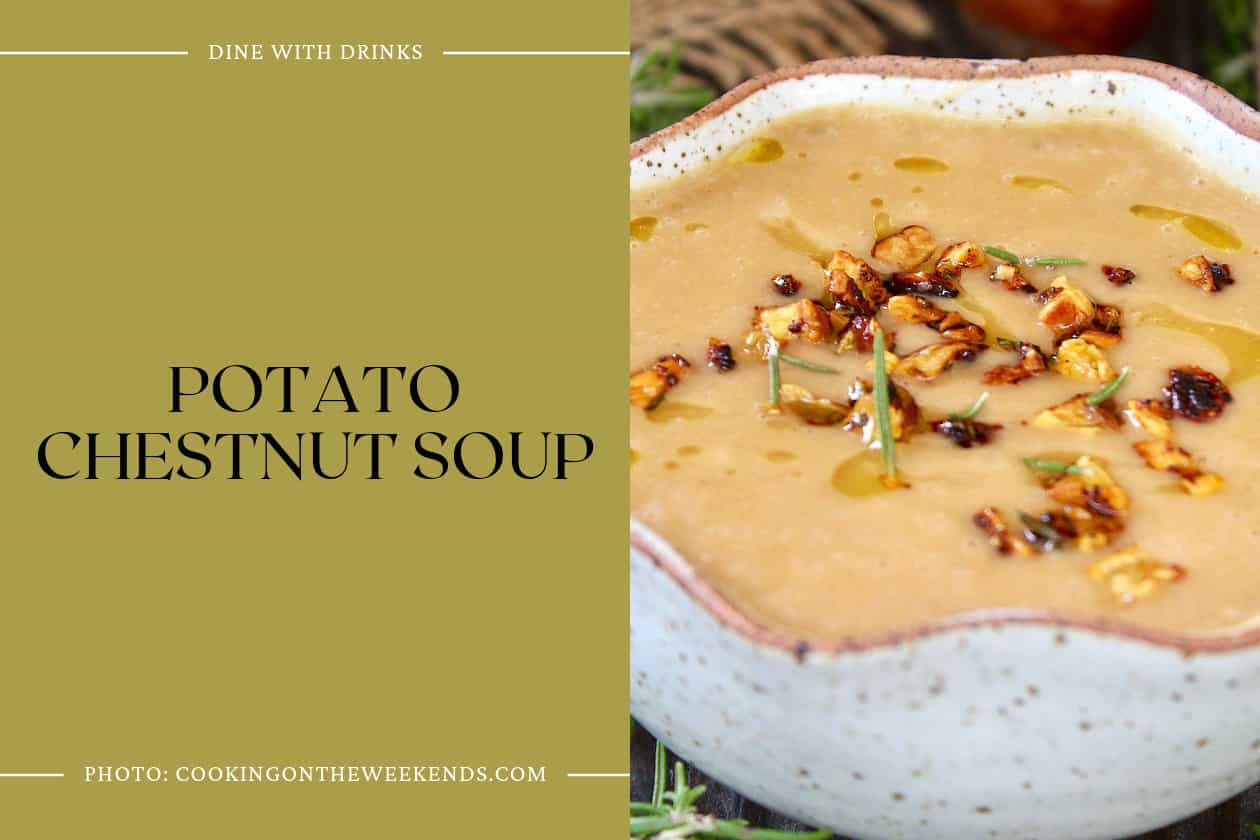 Potato Chestnut Soup is a delightful fall and winter dish that showcases the earthy and creamy flavors of roasted chestnuts. The addition of rosemary adds a lovely aromatic touch to this comforting soup.
The optional spiced chestnut garnish adds a crunchy and sweet element that perfectly complements the soup. Overall, this recipe is a must-try for chestnut lovers looking for a warming and delicious dish.
10. Easy Chestnut Hummus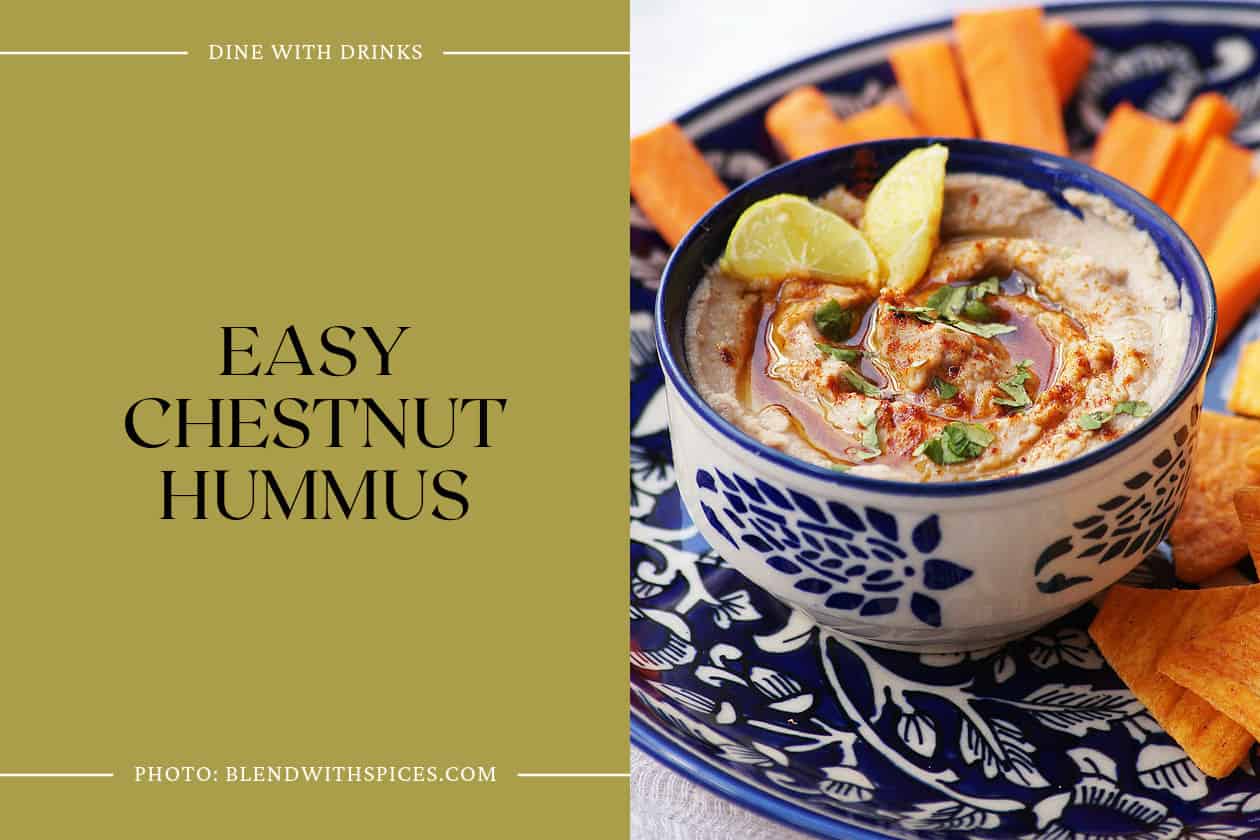 Easy Chestnut Hummus is a flavorful and quick Middle Eastern-inspired dip made with roasted or cooked chestnuts, tahini, lemon, and garlic. It is a delicious twist on traditional hummus, replacing chickpeas with chestnuts.
This creamy and smooth dip can be enjoyed with pita bread, vegetables, or crackers. It is a simple recipe that can be made with just a few ingredients and stays well in the refrigerator for up to 2 days. Drizzling olive oil and sprinkling paprika on top adds a finishing touch to this tasty hummus.
11. Roasting Chestnuts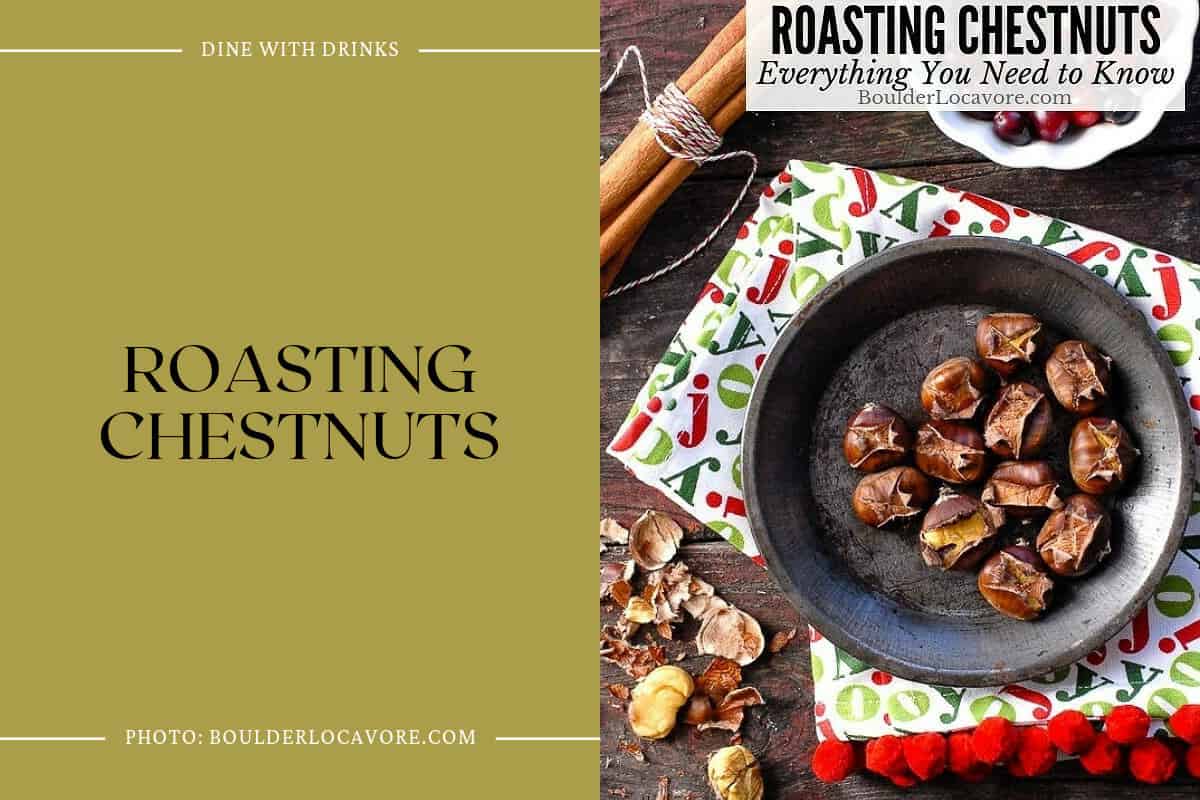 Roasting Chestnuts is a simple and delicious holiday treat that should not be missed. This recipe provides easy-to-follow instructions on how to roast chestnuts in the oven. The chestnuts are sliced with an X to prevent them from exploding while cooking and to make them easier to peel afterwards.
The roasted chestnuts have a slightly sweet flavor and a soft, spongey texture. They can be enjoyed plain or added to dishes like stuffing for a delightful crunch. Overall, this recipe is a must-try for anyone looking to add a unique and festive touch to their holiday dining experience.
12. Marrons Glacés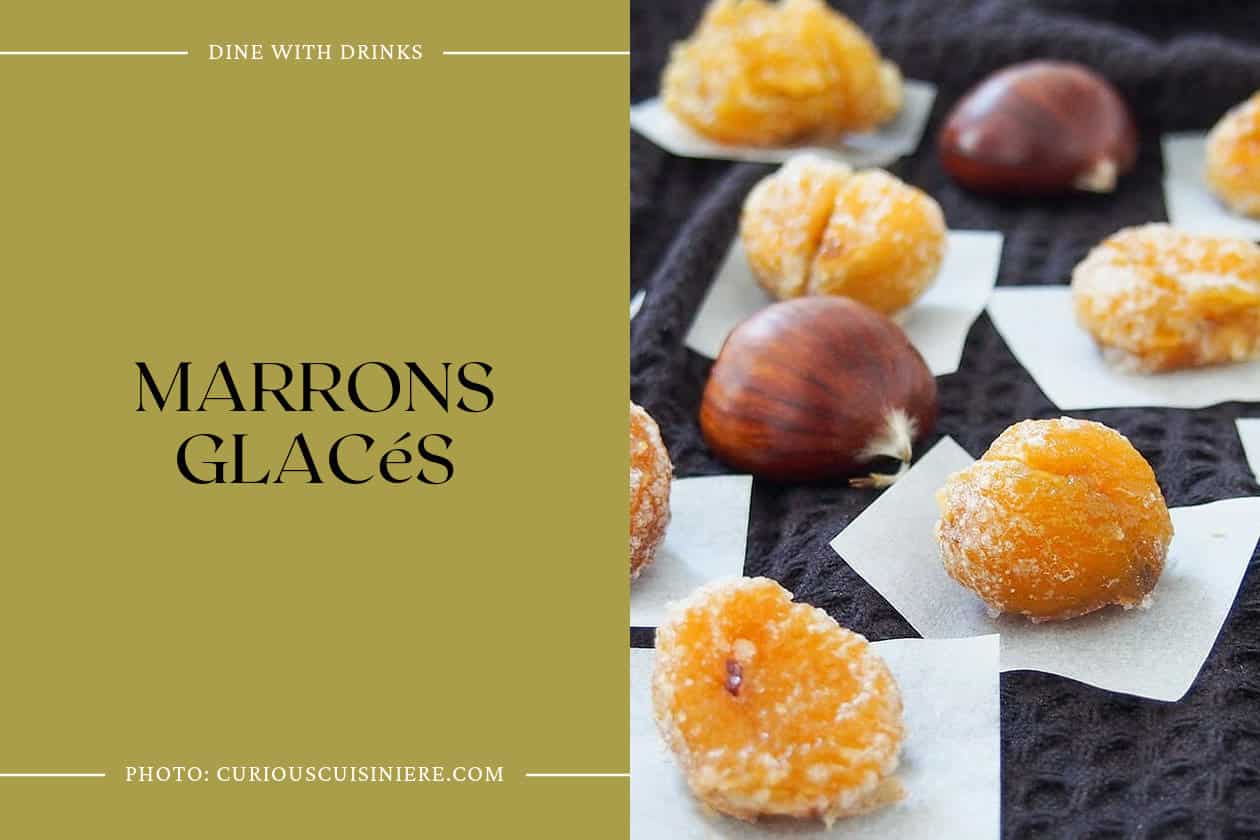 Marrons Glacés are delightful candied chestnuts that make for a perfect holiday treat or gift. The process of simmering and soaking the chestnuts in sugar syrup over a few days may require some patience, but the end result is definitely worth it. These sweet treats have a slight glaze on top and are best enjoyed on their own, alongside a cup of tea or coffee.
They are typically sold individually wrapped, highlighting their tender and sweet nature. While they can be quite expensive to purchase, making them at home is not overly difficult and allows for a more personalized touch. Marrons Glacés are a festive and delicious way to enjoy chestnuts during the holiday season.
13. Chestnut Vanilla Ice Cream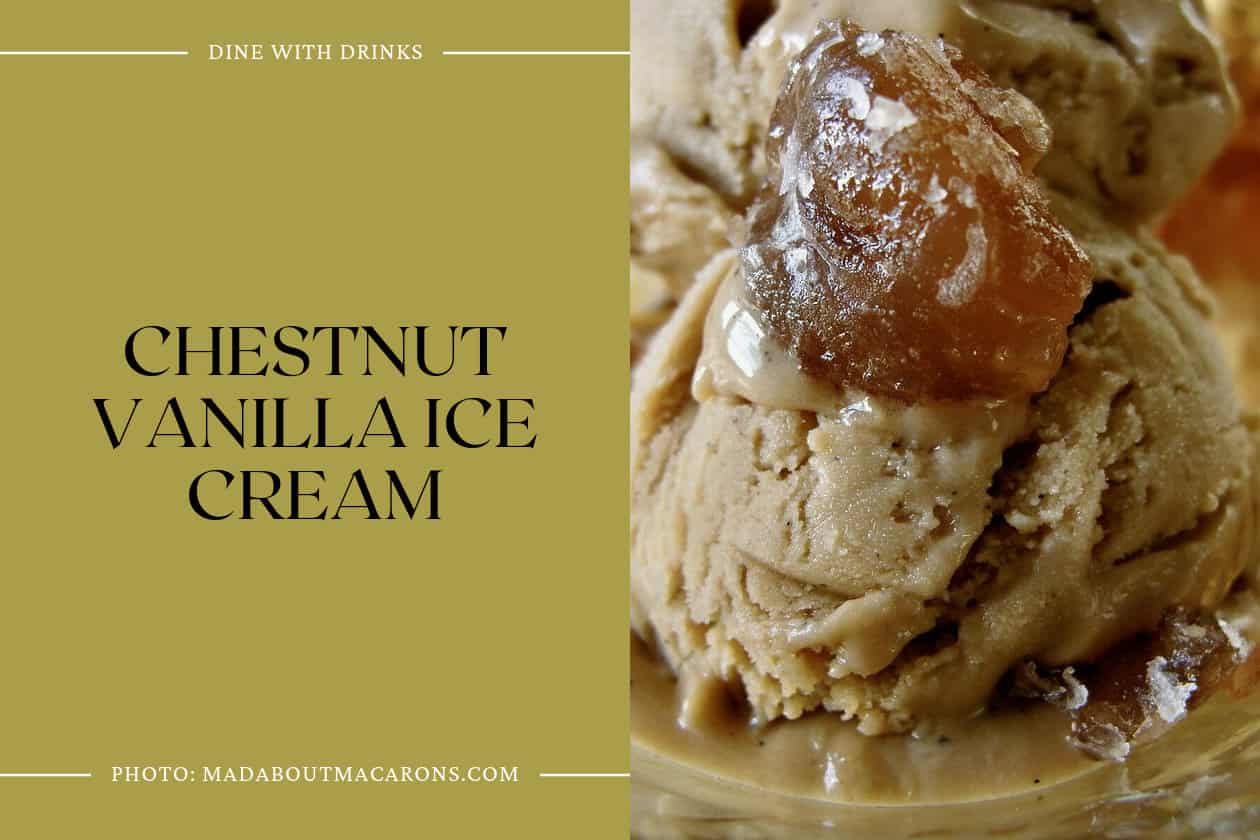 Chestnut Vanilla Ice Cream is a delightful French dessert that captures the essence of the holiday season. Made with sweetened chestnut spread, egg yolks, milk, cream, and vanilla, this ice cream is rich, creamy, and full of flavor.
The addition of caramel powdered coloring gives it a beautiful touch. Whether enjoyed during the festive season or any time of year, this ice cream is a true treat for chestnut lovers.
14. Chestnut Flour Waffles with Vanilla Cranberry Compote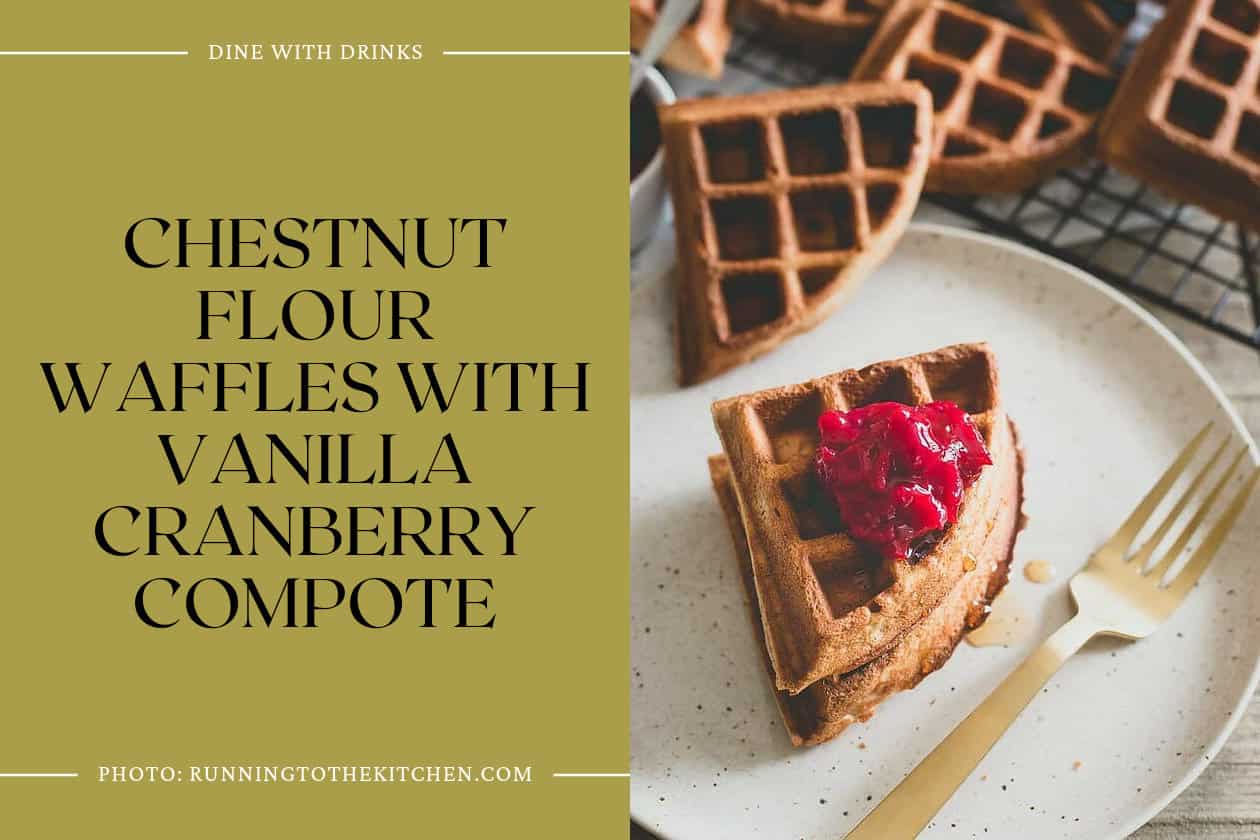 These nutty and malty chestnut flour waffles with a hint of cardamom are a delightful winter breakfast. The waffles pair perfectly with the vanilla cranberry compote, adding a burst of flavor to each bite.
The use of chestnut flour, a gluten-free option, adds a unique and seasonal touch to the recipe. Overall, a delicious and satisfying dish for chestnut lovers.