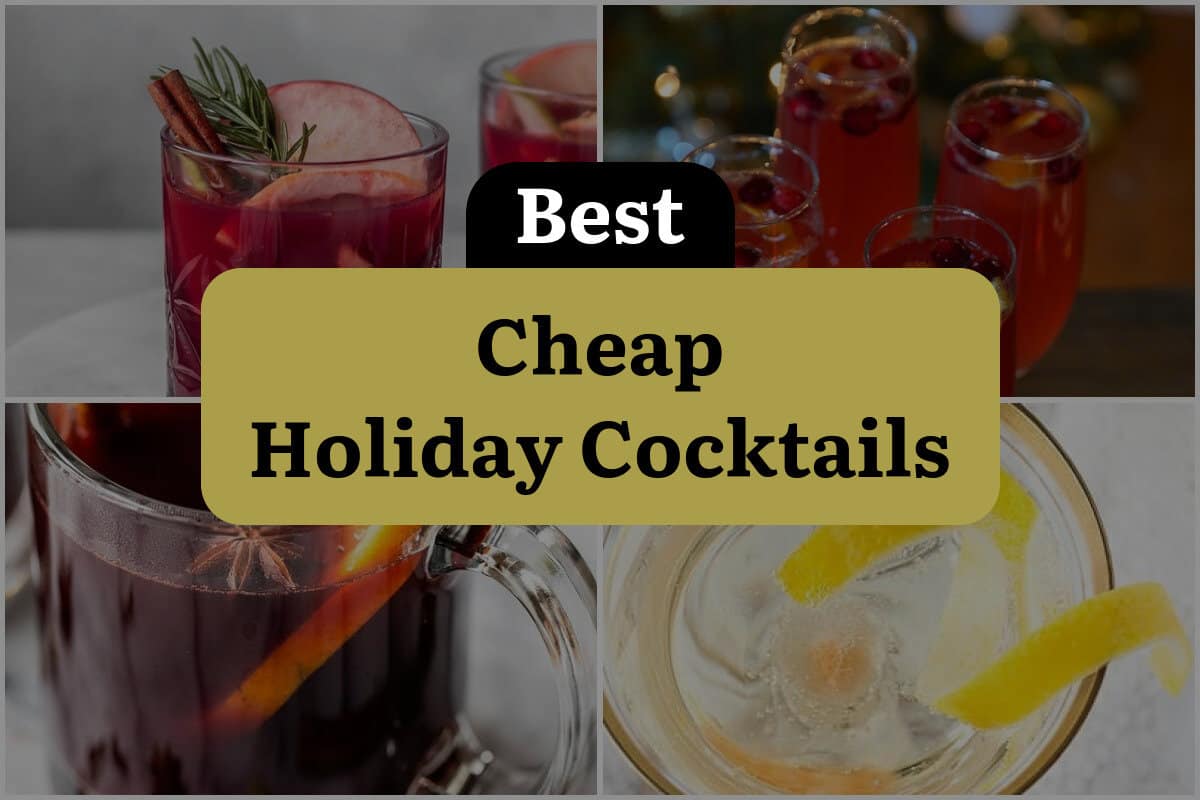 The holiday season is upon us, and it's time to get festive! Whether you're hosting a party or just looking to celebrate at home, there's nothing like a delicious cocktail to get you in the holiday spirit.
But with all the expenses that come with this time of year, it's important to find recipes that won't break the bank. And that's where we come in!
We've scoured the internet to bring you the best cheap holiday drink recipes that will impress your guests without costing a fortune.
From classic favorites to unique twists, there's something for everyone on this list. So, break out the cocktail shaker and get ready to mix up some magic!
But why settle for just any cocktail? The holiday season is all about indulging in the flavors and scents of the season. Think cinnamon, nutmeg, peppermint, and cranberry.
Think warm and cozy, with a touch of sparkle. Whether you're sipping by the fire or dancing the night away, these drinks will transport you to a winter wonderland.
So, let's raise a glass to the most wonderful time of the year!
These cheap holiday cocktail recipes are sure to make your spirits bright. Cheers!
1. Winter Sangria
Winter Sangria is a perfect holiday cocktail that is both boozy and sweet. It is made with a decent but affordable red wine, brandy, orange liqueur, and a variety of winter fruits such as grapefruit, apples, pears, and pomegranate arils. The best part of this cocktail is that it can be made in large batches and can last throughout the holiday season.
The fruit infused with booze adds a delicious flavor to the cocktail, making it appealing to both sweet and boozy drink lovers. It is recommended to let the cocktail sit for at least three hours or overnight to infuse all the flavors. Winter Sangria is a great addition to any holiday party and is sure to impress your guests.
2. Poinsettia Cocktail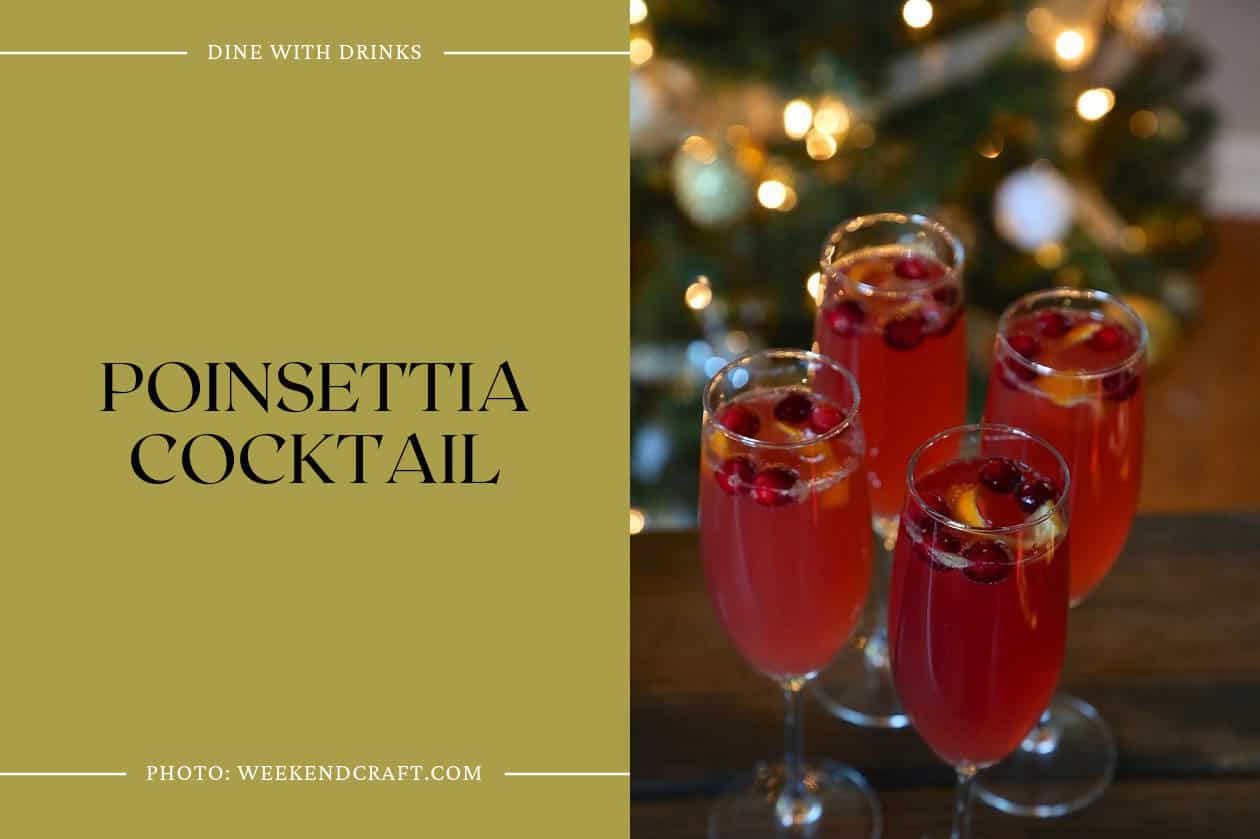 The Poinsettia Cocktail is a festive and easy-to-sip-on drink that is perfect for the holiday season. Made with Riondo Prosecco, fresh orange juice, and cranberry juice, this cocktail is a twist on the classic mimosa. The addition of an orange twist and frozen cranberries gives the drink an extra burst of flavor and a pop of color.
What's great about this cocktail is that it's affordable and easy to make, making it a great option for entertaining guests during the holidays. If you're looking for a fun and festive cocktail to serve at your next holiday gathering, give the Poinsettia Cocktail a try!
3. Mulled Wine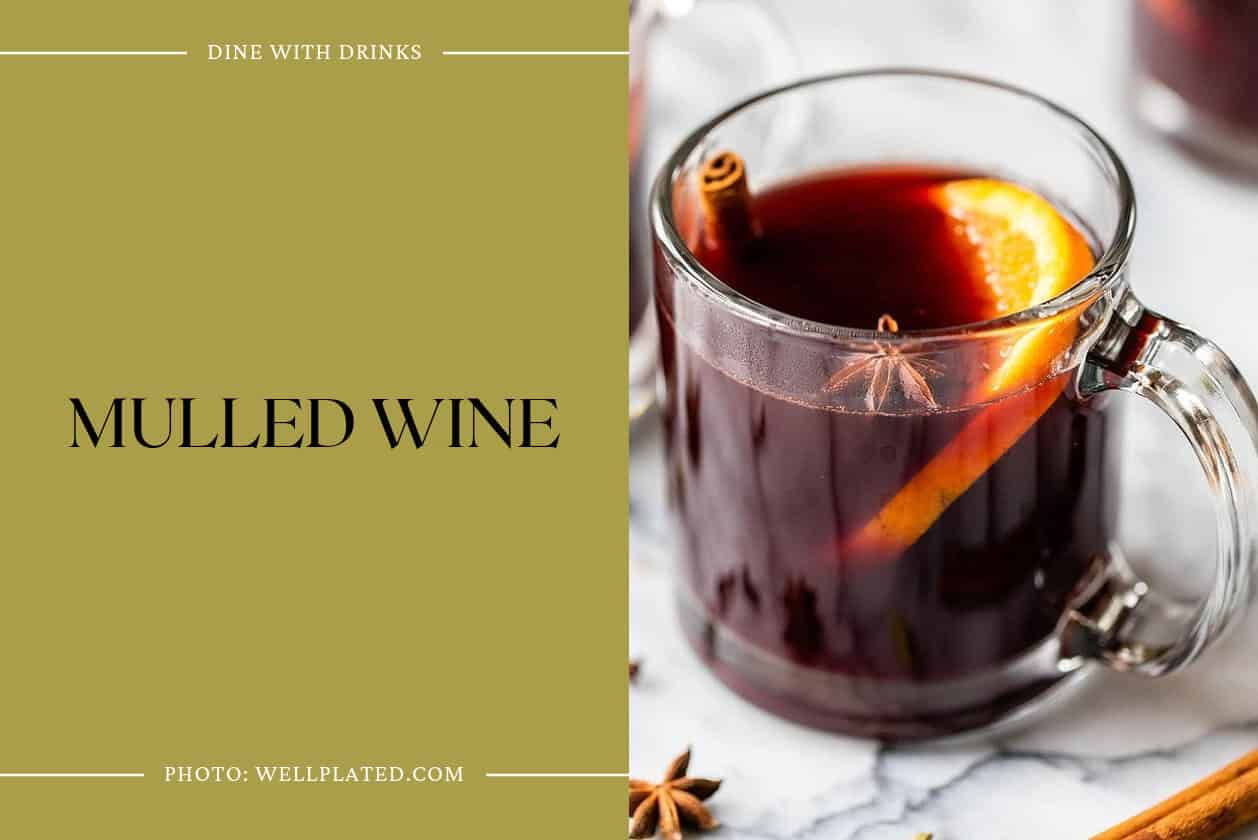 Mulled Wine is a classic holiday cocktail that has been enjoyed throughout Europe for centuries. This warm and spicy drink is perfect for those cold winter nights and is sure to get you in the holiday spirit. Made with red wine, spices, and a touch of sweetness, the flavors of Mulled Wine are rich and complex, with notes of cinnamon, clove, and nutmeg.
Whether you're hosting a holiday party or just looking for a cozy night in, Mulled Wine is a must-try cocktail that is sure to impress. So why not give it a try this holiday season and experience the magic of this timeless drink for yourself?
4. Elderflower Champagne Cocktail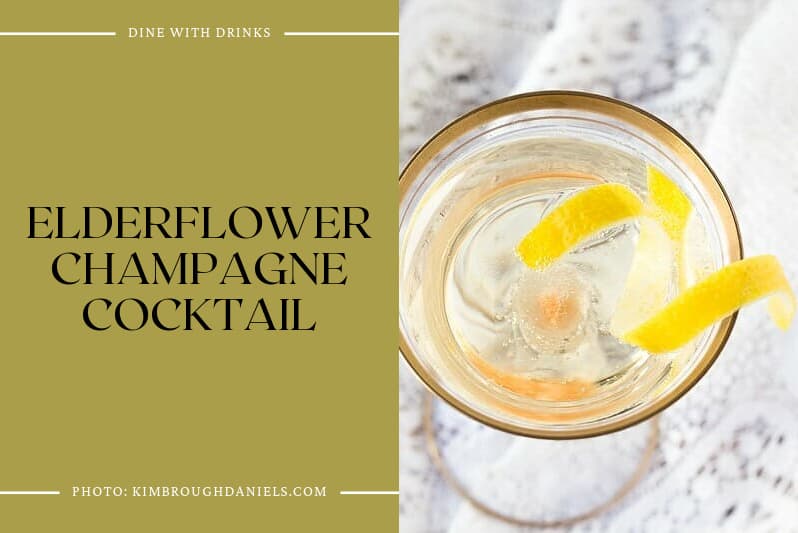 The Elderflower Champagne Cocktail is a simple yet beautiful holiday drink. Made with sugar, bitters, Elderflower Liqueur, and Brut Champagne, it's easy to make and looks stunning in a champagne flute. The addition of Elderflower Liqueur gives it a delicate floral note, making it perfect for a celebration.
You don't need to spend a lot of money on champagne, as the bitters and Elderflower Liqueur can elevate even the cheapest bottle of bubbly. If you're looking for a festive drink that's pretty, bubbly, and delicious, the Elderflower Champagne Cocktail is a must-try.
5. Kir Royale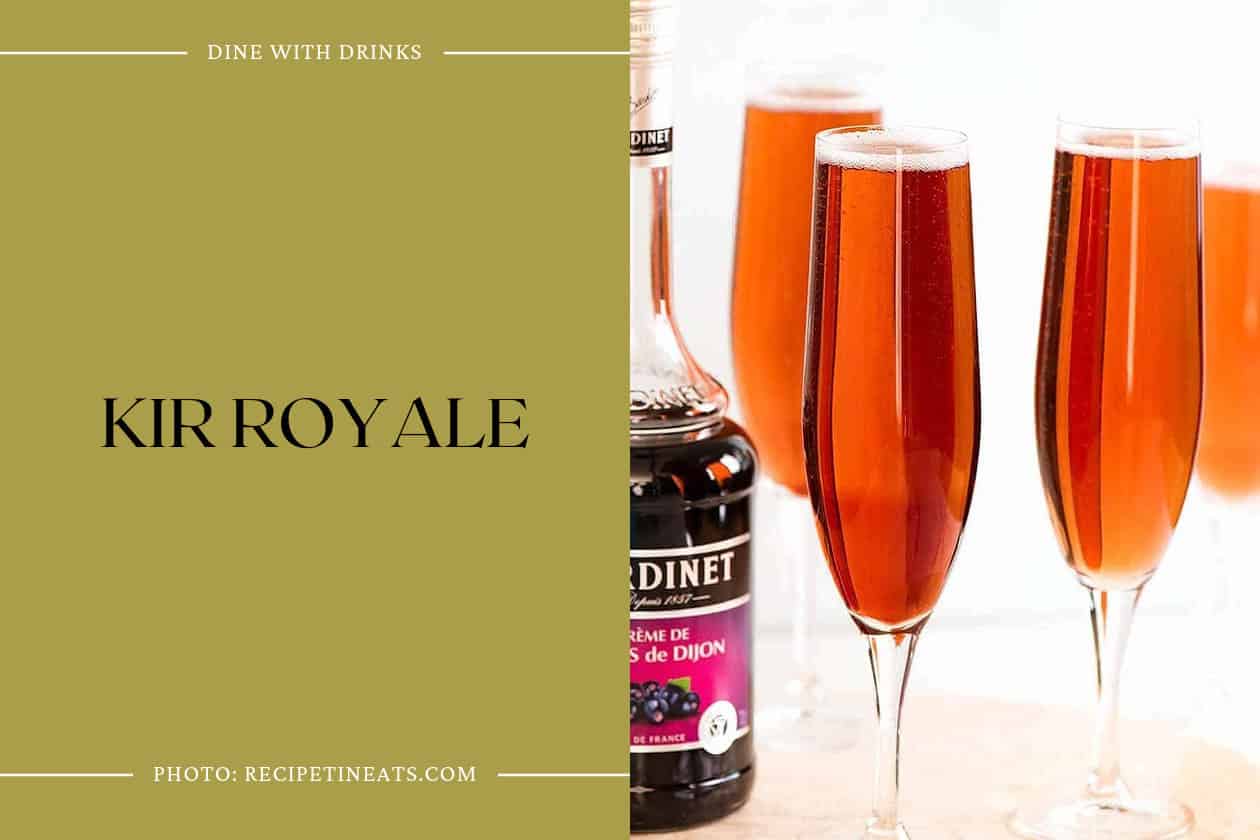 Kir Royale is a classic champagne cocktail that is perfect for any holiday celebration. It is made with creme de cassis and champagne, which adds a fruity and sweet flavor to the bubbly.
This fizzy and sweet cocktail is a pre-dinner drink that can be found on the menus of bistros and restaurants all across France. It is a great way to kick off a meal and celebrate with friends and family.