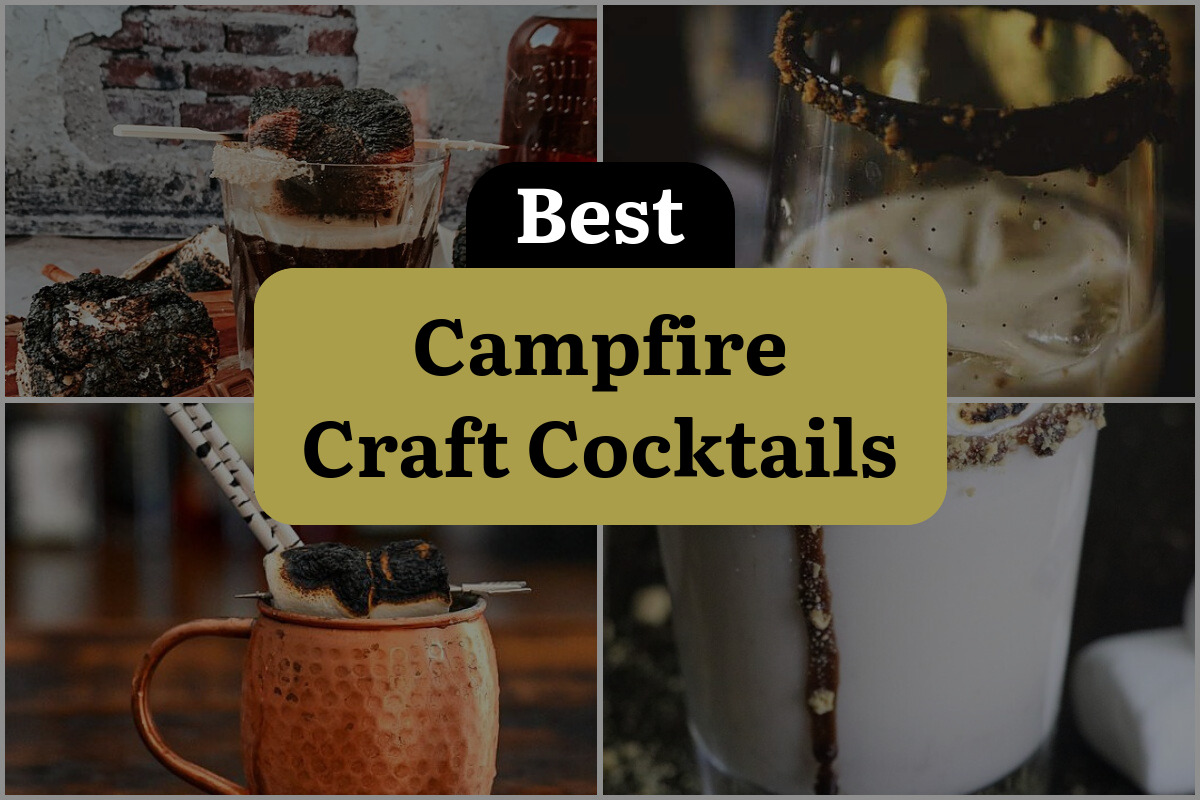 There's something about sitting around a campfire that brings people together. Maybe it's the warmth of the flames or the relaxation of being surrounded by nature.
Whatever it is, it's a feeling that can't be replicated anywhere else. And what better way to enhance that feeling than with a delicious craft cocktail?
Campfire craft cocktails are the perfect addition to any outdoor gathering. They're easy to make, deliciously unique, and they'll keep you warm as the night goes on.
Whether you're sitting around a fire pit in your backyard or camping in the woods, there's a perfect cocktail recipe for every occasion.
The best part about campfire cocktails is that they're versatile. You can make them with a variety of ingredients, from fresh fruits to aged spirits.
They can be sweet or savory, spicy or mellow. And with the right recipe, they can be just as enjoyable in the summer months as they are in the fall.
So, if you're looking to elevate your next camping trip or backyard bonfire, look no further than the world of campfire craft cocktails.
With so many delicious recipes to choose from, you're sure to find one that will make your night around the fire even more memorable.
1. Campfire Old Fashioned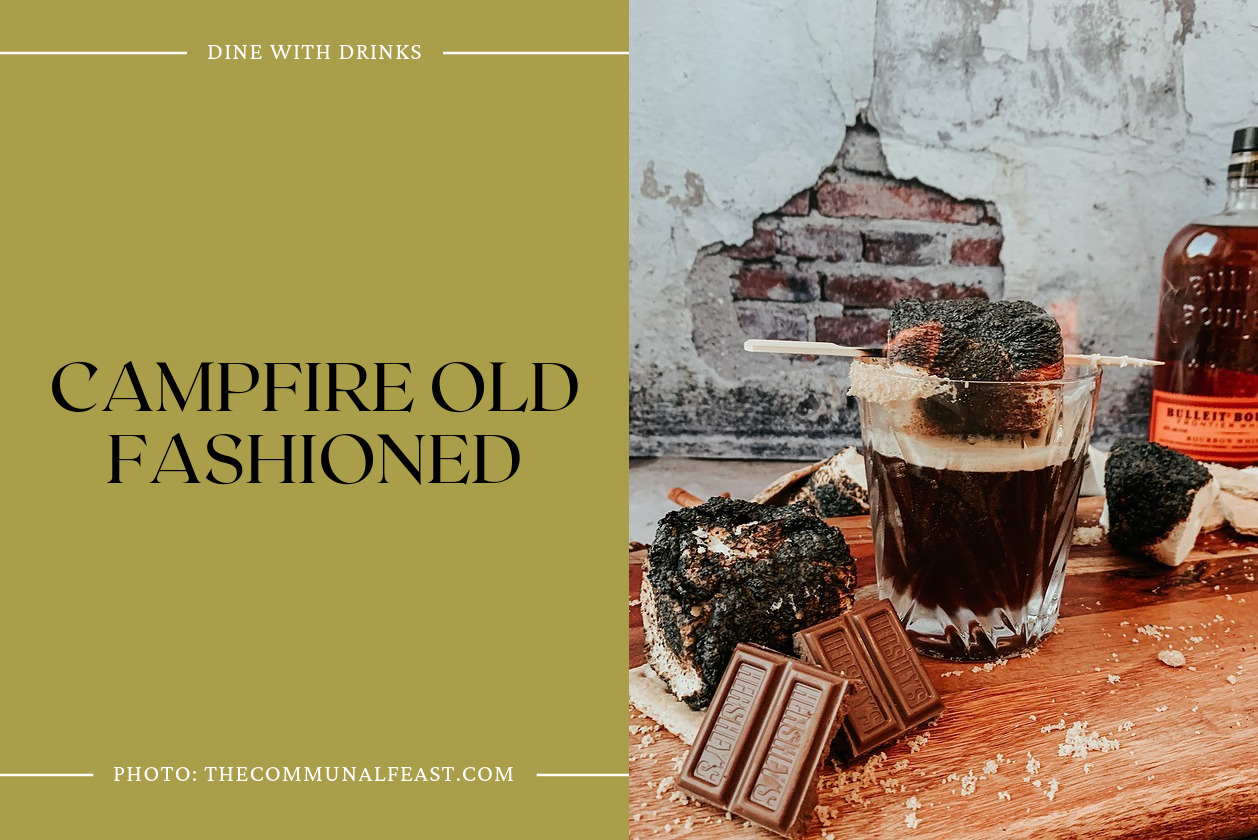 The Campfire Old Fashioned is a warm and cozy cocktail that perfectly captures the essence of fall. The combination of brewed espresso, pumpkin spice syrup, and bourbon creates a unique flavor profile that is both comforting and delicious. The graham cracker rim and toasted marshmallow garnish add an extra layer of sweetness and nostalgia to the drink, making it the perfect choice for a cozy night by the fire.
Whether you're a fan of coffee cocktails or old fashioneds, the Campfire Old Fashioned is a must-try for anyone looking to elevate their fall cocktail game. So, gather your friends and family, and enjoy this delicious and nostalgic drink together.
2. Campfire Crunch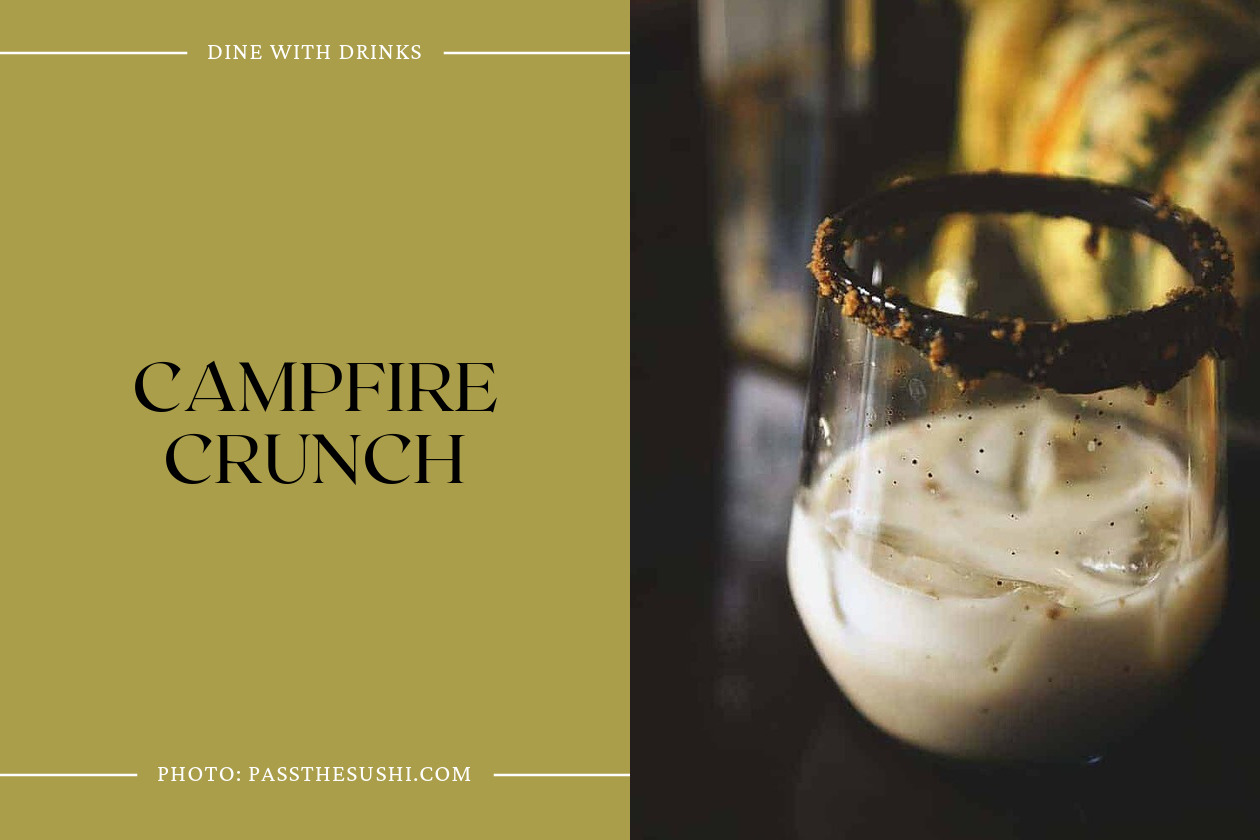 Campfire Crunch is a sweet and cozy cocktail that is perfect for those chilly nights by the fire. This cocktail is made with Jack Daniels, Kahlua, and cream, which creates a deliciously smooth and creamy texture.
The sweetness of the Kahlua balances out the smokiness of the Jack Daniels, making it a well-rounded drink.
If you're looking for a cocktail that will warm you up and make you feel all snug and cozy, then Campfire Crunch is the perfect choice.
It's a great drink to sip on while snuggled up in a blanket and reading a good book. This cocktail is sure to become a favorite for anyone who loves a good, sweet drink.
3. Campfire Mule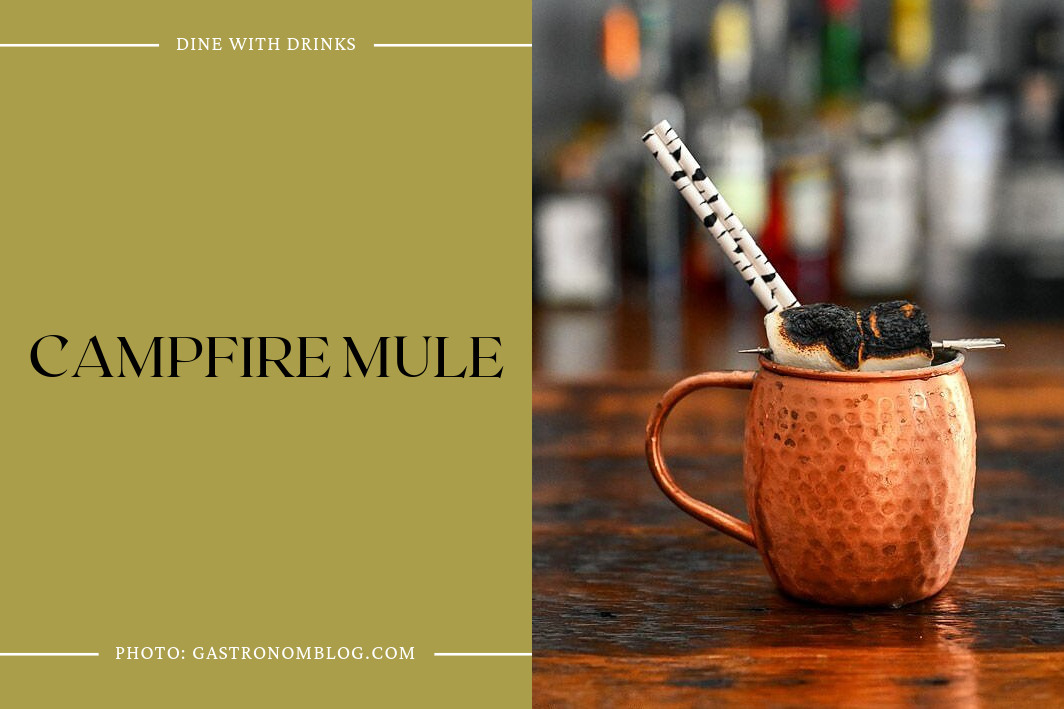 The Campfire Mule is a perfect cocktail for those who love the smoky flavor of mezcal and the sweetness of amaretto. This Moscow Mule variation is topped with toasted marshmallows, giving it a unique twist that is perfect for a cozy night around the campfire.
The combination of lime juice and ginger beer adds a refreshing effervescence to the drink, while the toasted marshmallows on top give it a sweet and toasty flavor. This cocktail is perfect for fall and winter nights, and is sure to be a hit with those who enjoy a boozy and flavorful drink.
4. S'mores Campfire Cocktail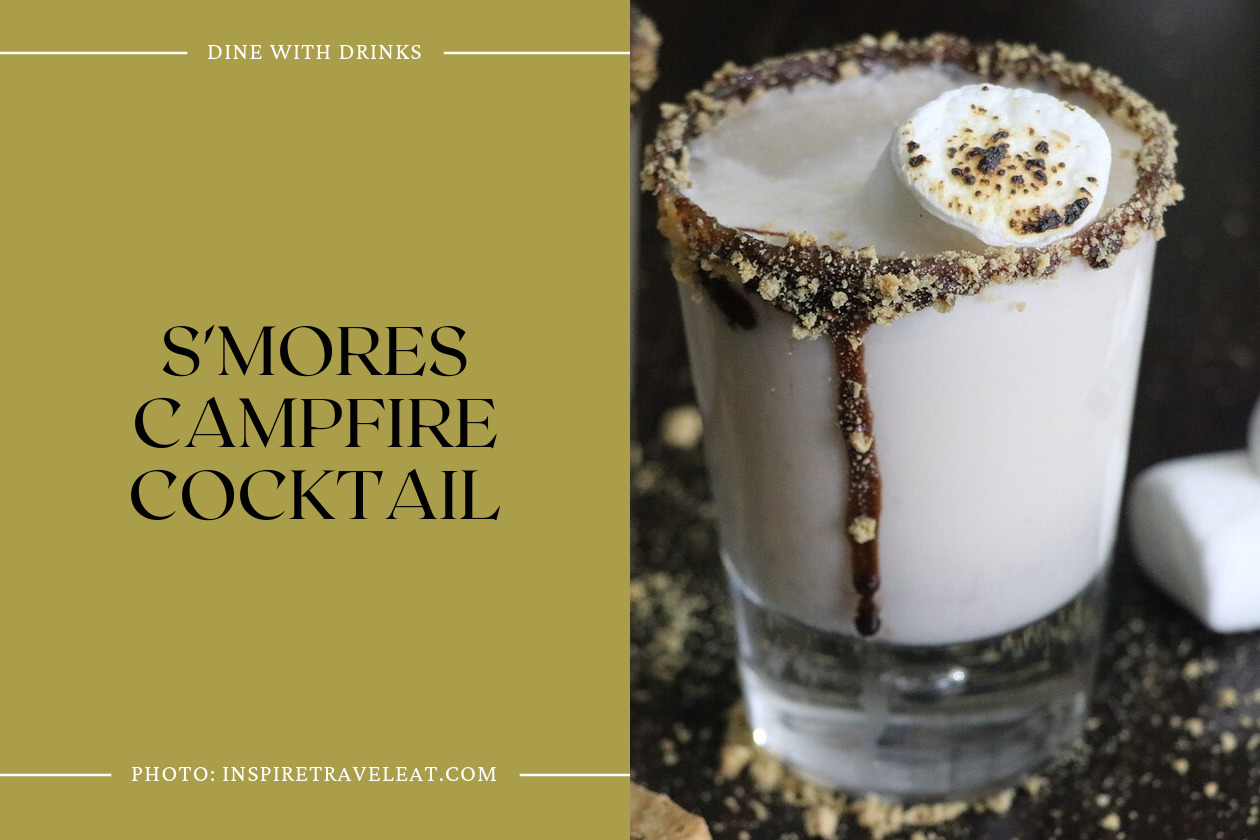 The S'mores Campfire Cocktail is a creative drink that combines the flavors of a childhood favorite dessert with the kick of alcohol. It's perfect for camping trips, backyard fires, or any gathering where you want to create a fun atmosphere.
The combination of coconut milk and alcohol creates a smooth and creamy texture that perfectly complements the flavors of the s'mores. It's a must-try for anyone who loves the combination of alcohol and dessert.
5. Fireball Cider Cocktail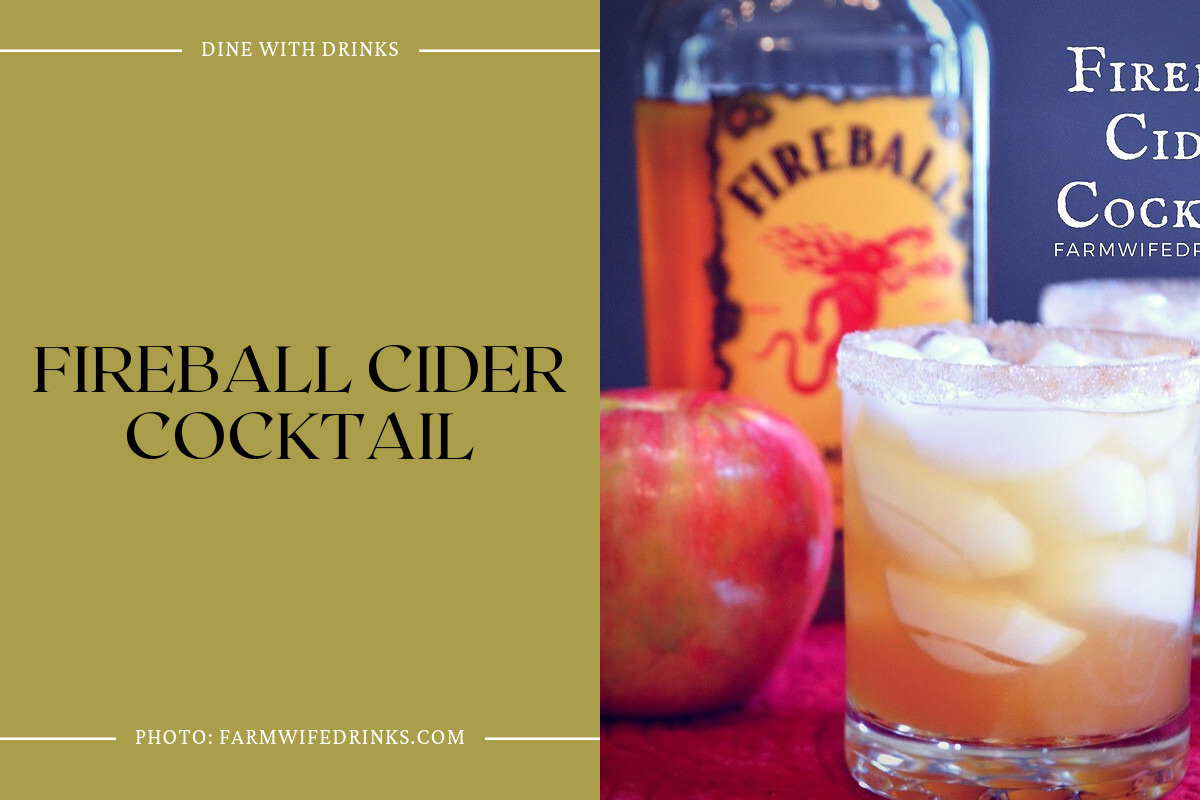 The Fireball Cider Cocktail is a perfect fall drink that brings together the sweetness of apple cider and the warmth of Fireball Whisky. The addition of ginger ale adds a bit of fizz to the cocktail, making it a refreshing drink to enjoy around a campfire.
The cinnamon and sugar rim on the glass adds a touch of sweetness to the cocktail, making it a perfect match for those who have a sweet tooth. This cocktail is easy to make and can be served on ice or with hot cider, making it a versatile drink for any occasion. If you're a fan of Fireball Whisky, this cocktail is a must-try!
6. S'mores Martini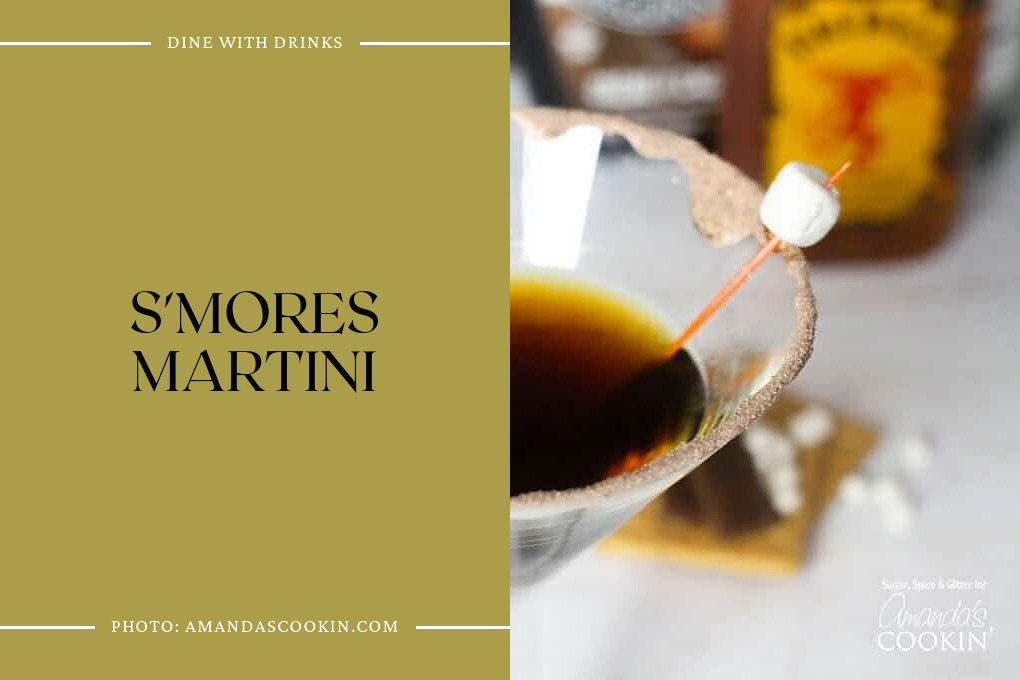 The S'mores Martini is a must-try cocktail for anyone looking to add some excitement to their summer campfire party. This cocktail is a perfect blend of chocolate and heat, with a hint of marshmallow flavor. The recipe can be made with either 3 or 4 different liquors, and the addition of marshmallow or vanilla vodka gives it that perfect S'mores taste.
While the marshmallow or vanilla vodka may not be readily available in every liquor cabinet, it is definitely worth the investment for this delicious cocktail. The S'mores Martini is sure to impress your guests and is a great addition to any summer gathering.
7. S'mores Old-Fashioned Cocktail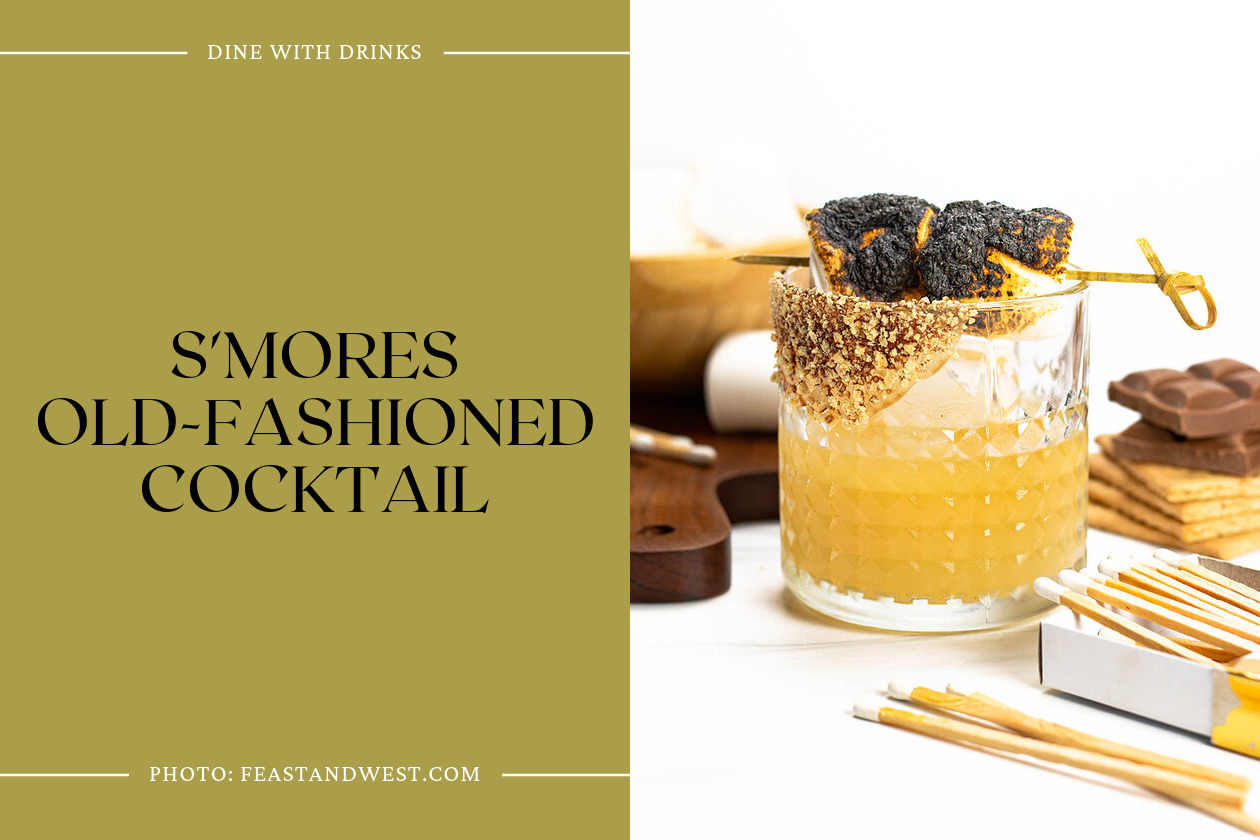 The S'mores Old-Fashioned Cocktail is a perfect blend of nostalgia and grown-up flavors. This classic whiskey cocktail is infused with graham crackers, chocolate bitters, and burnt sugar syrup, giving it a toasty s'more taste.
The cocktail is garnished with a toasted marshmallow, which adds a smoky aroma to the drink. It's perfect for cozying up around a fire pit or fireplace, making it an ideal cocktail for fall nights, summertime, or the holiday season. If you're a fan of s'mores, this cocktail is a must-try.
8. Smokey Sweet Tea Old Fashioned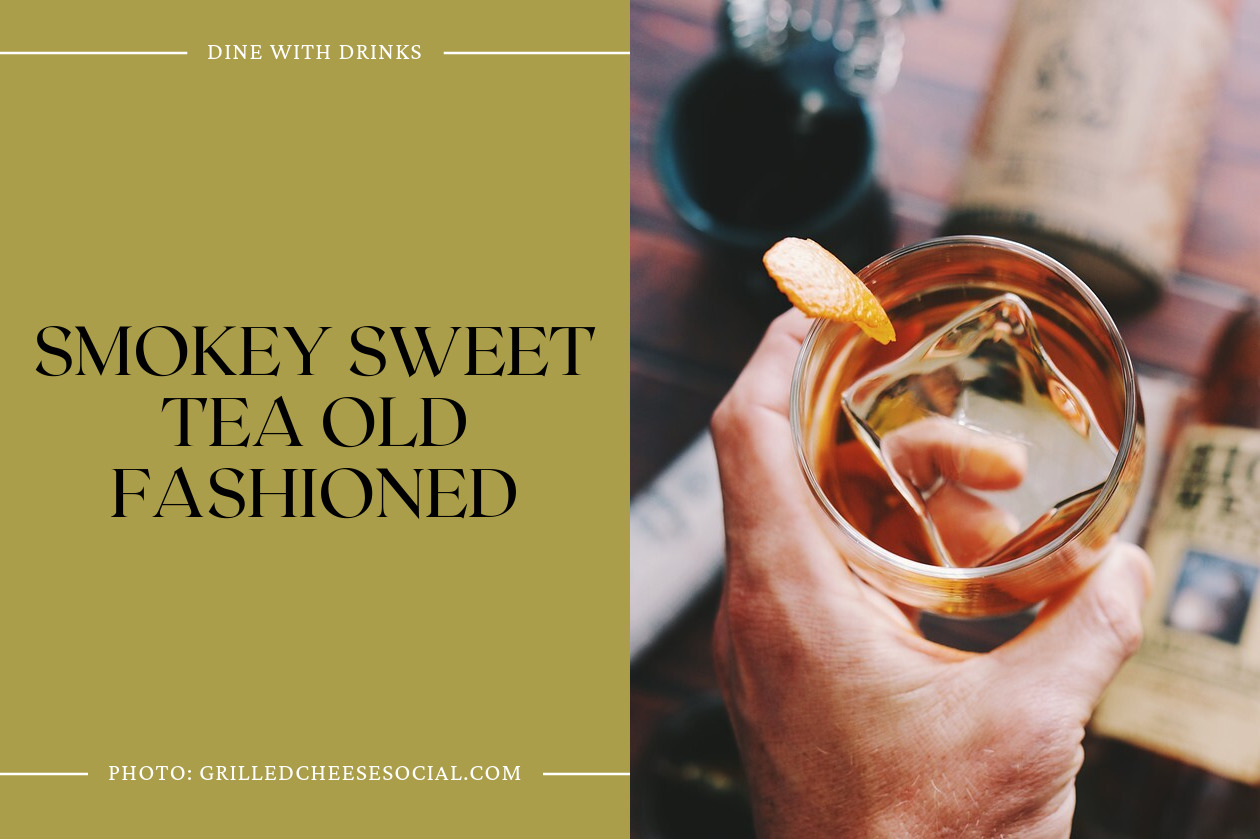 The "Smokey Sweet Tea Old Fashioned" is a modern twist on a classic cocktail that is sure to impress. Made with High West Campfire Whiskey and Yaupon Tea Simple Syrup, this cocktail has a unique smokey and sweet flavor that is perfect for any occasion.
What sets this cocktail apart is the use of Yaupon, a type of holly that is native to Florida and contains anti-inflammatory properties and natural caffeine. The result is a superdrink that is not only delicious but also good for you. If you're looking for a cocktail that is both unique and tasty, the "Smokey Sweet Tea Old Fashioned" is definitely worth trying.
9. S'mores White Russian Cocktail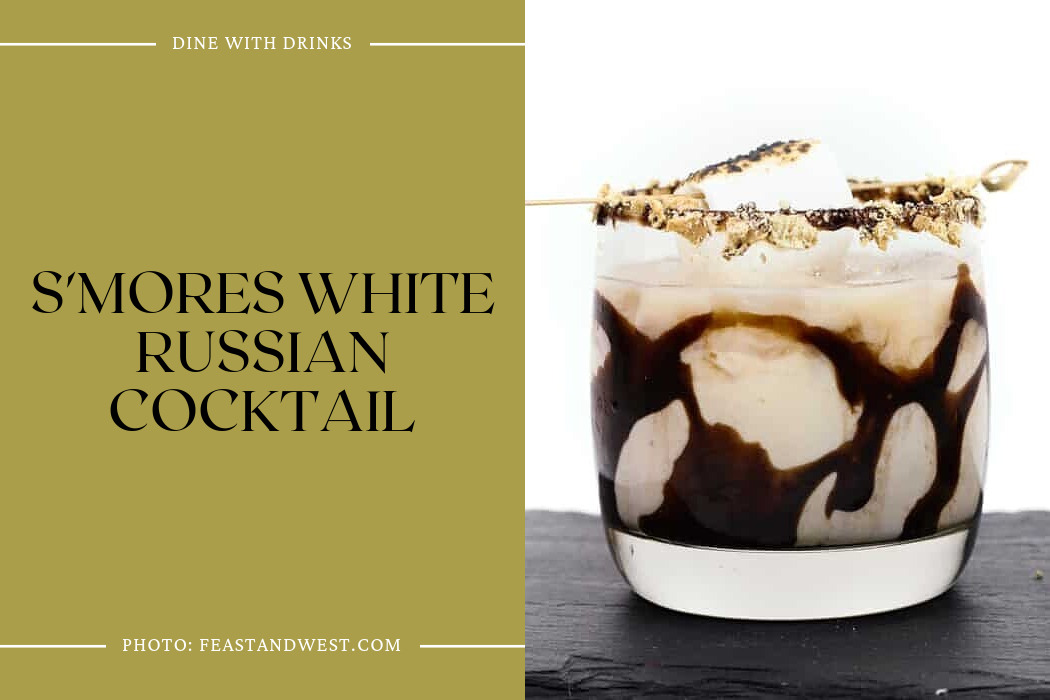 The S'mores White Russian Cocktail is a decadent and indulgent treat perfect for sipping by a campfire. This cocktail takes the classic White Russian to the next level by infusing cream with graham crackers and adding marshmallow vodka and coffee liqueur.
It's garnished with a chocolate drizzle, graham cracker crumbs, and toasted marshmallows for an extra touch of sweetness. The combination of flavors is reminiscent of a classic s'mores treat, making it a perfect dessert drink or party sipper on a hot day. If you're a fan of s'mores and cocktails, this recipe is a must-try.
10. Smores Martinis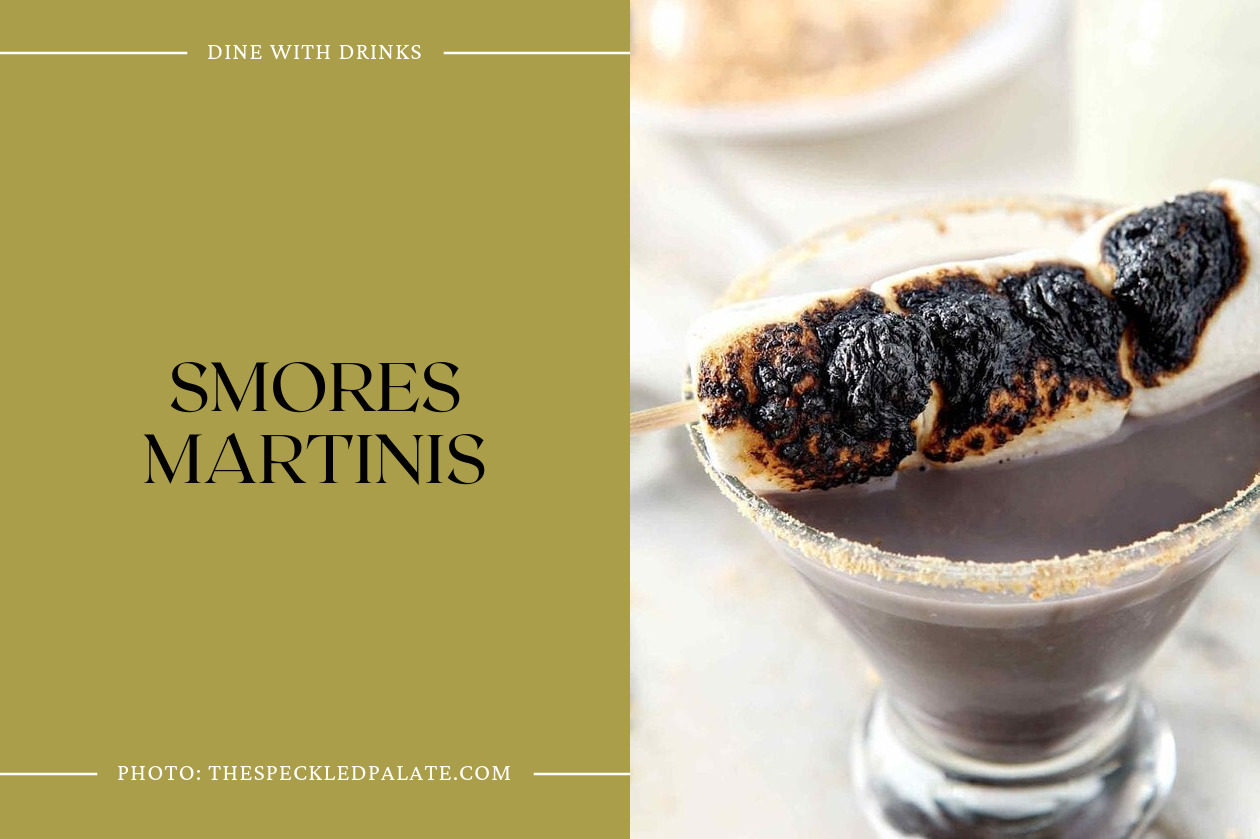 Looking for a fun and unique way to enjoy a classic campfire treat? Look no further than the Smores Martini. This cocktail is a delicious twist on the classic summertime dessert, complete with marshmallow-infused vodka, cocoa powder, and white crème de cocoa.
The drink is served in a martini glass with a graham cracker crust rim and topped with a toasted marshmallow. It's the perfect way to celebrate National Smores Day or to simply enjoy a sweet and indulgent cocktail. Trust us, you won't want to miss out on this one.
11. S'more Martini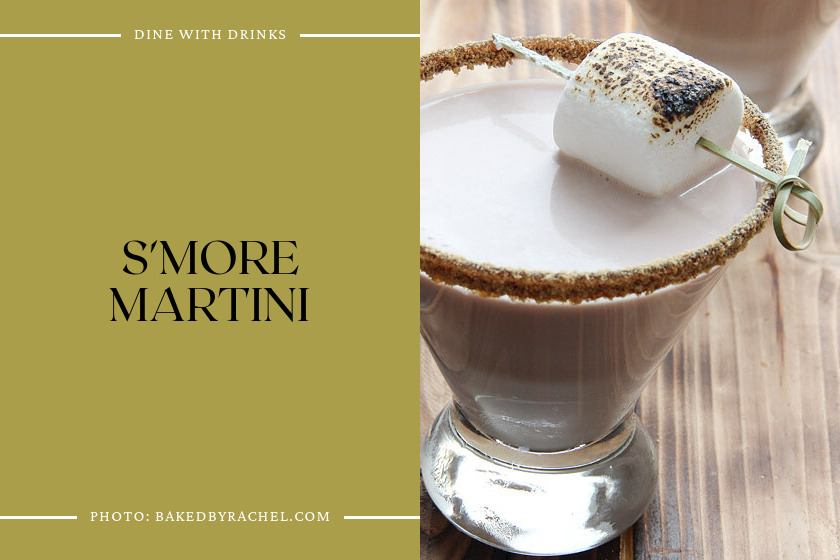 The S'more Martini is a delicious and fun twist on the classic campfire treat. This cocktail is perfect for adults who want to enjoy the flavors of s'mores without the mess of a campfire. The cocktail features a chocolate and graham cracker crumb rimmed glass, filled with a smooth chocolate s'more mixture and topped off with a perfectly toasted marshmallow.
It's a perfect addition to any holiday party or gathering and is sure to be a crowd-pleaser. The S'more Martini is just one of the many amazing Campfire Craft Cocktails out there, but it's definitely one you won't want to miss trying.