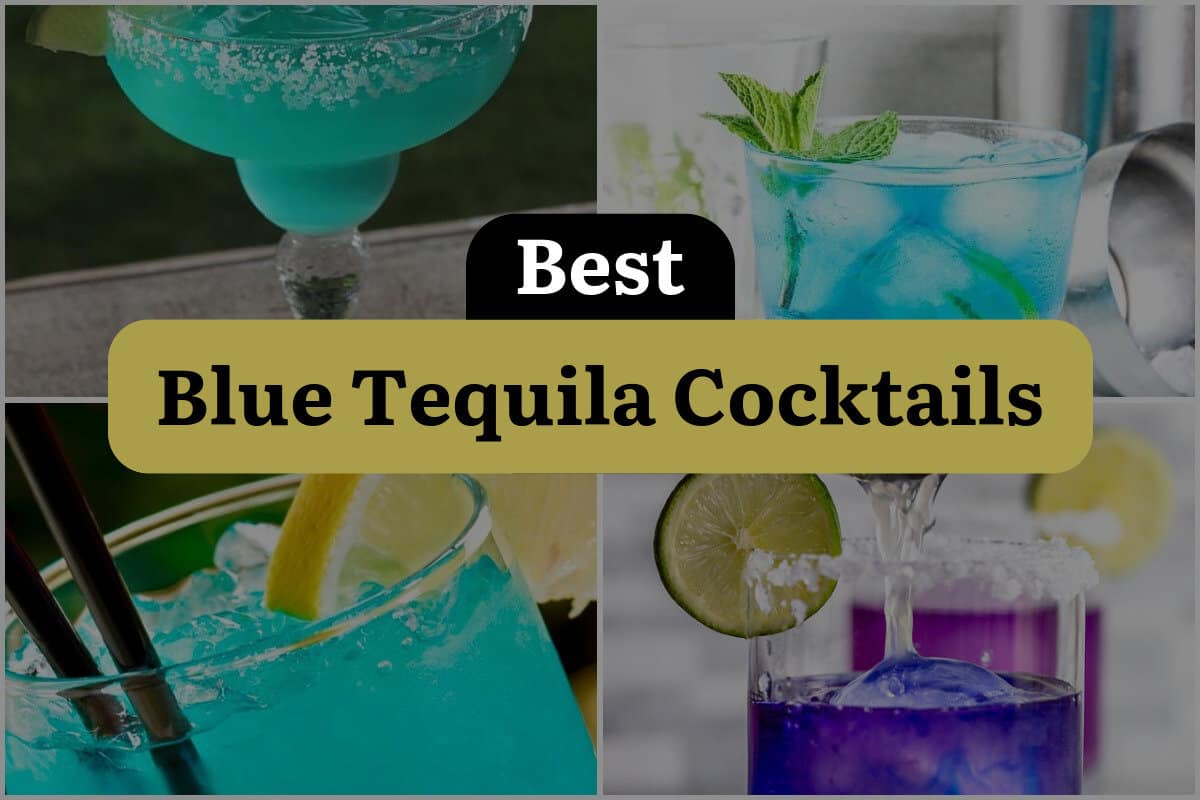 As a bartender, there's nothing quite like the feeling of creating a perfectly crafted cocktail.
The art of mixology has been around for centuries, and with each passing year, new and exciting recipes are added to the mix. One such recipe that has gained popularity in recent years is the Blue Tequila Cocktail.
With its vibrant blue hue and bold flavor profile, the Blue Tequila Cocktail has become a go-to drink for those seeking a unique and refreshing libation.
This cocktail is made by combining tequila, blue curacao, and citrus juice, resulting in a sweet and tangy flavor that's sure to please any palate.
What makes the Blue Tequila Cocktail so special is its versatility. This drink can be served on the rocks, blended into a frozen margarita, or even topped with soda water for a bubbly twist.
The options are endless, and bartenders around the world are constantly experimenting with new ways to mix and serve this beloved cocktail.
So, whether you're a seasoned mixologist or just looking for a new drink to try, the Blue Tequila Cocktail is a must-try.
With its bold color, refreshing taste, and endless possibilities, this cocktail is sure to become a staple in your drink repertoire. So, grab a shaker and start mixing – the possibilities are endless!
1. Blue Agave Margarita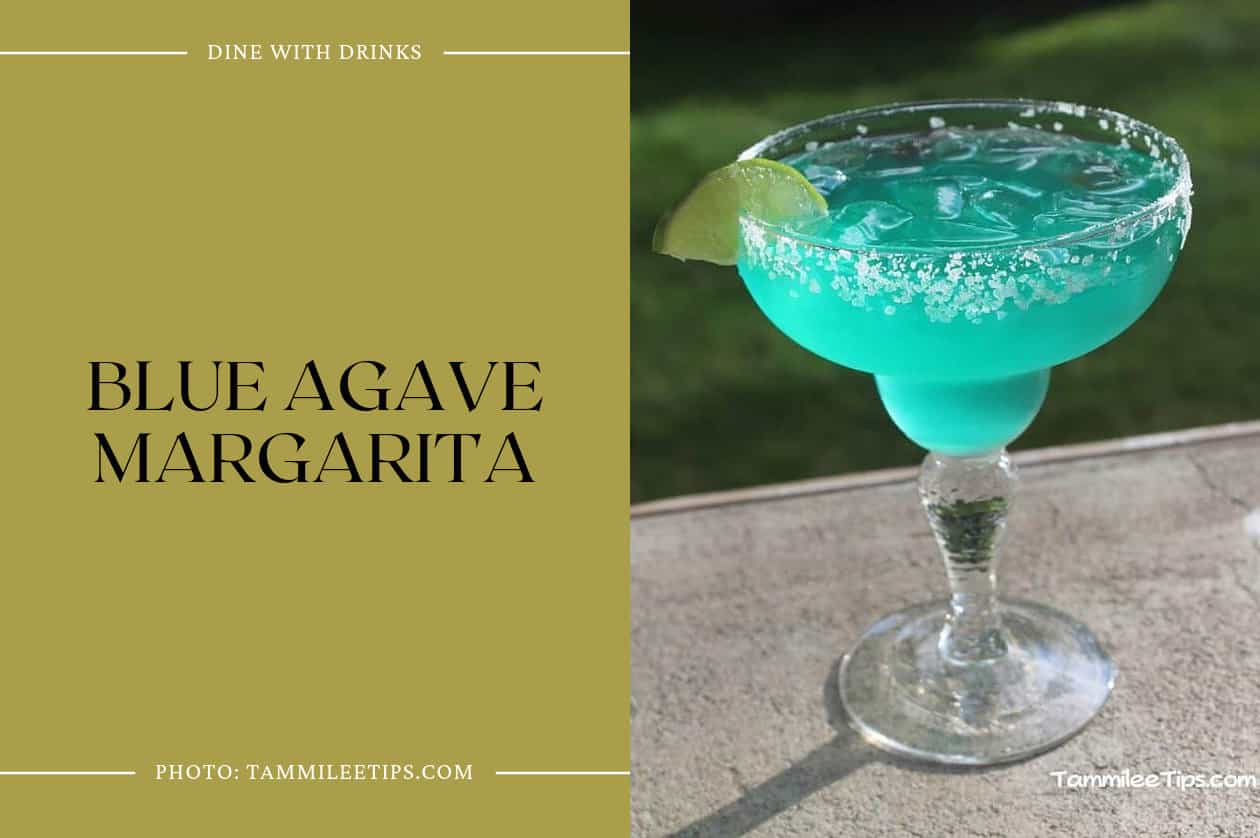 The Blue Agave Margarita is a must-try for anyone who loves a potent and delicious cocktail. This bright blue drink is a combination of tequila, triple sec, and blue curacao, making it both strong and flavorful.
While it may pack a punch, it's perfect for sipping and relaxing in the warm sunshine. Pair it with a filling meal, like Slow Cooker Nacho Chicken and fresh guacamole, for the ultimate experience. If you're a fan of blue cocktails, this one is definitely worth trying.
2. Blue Margarita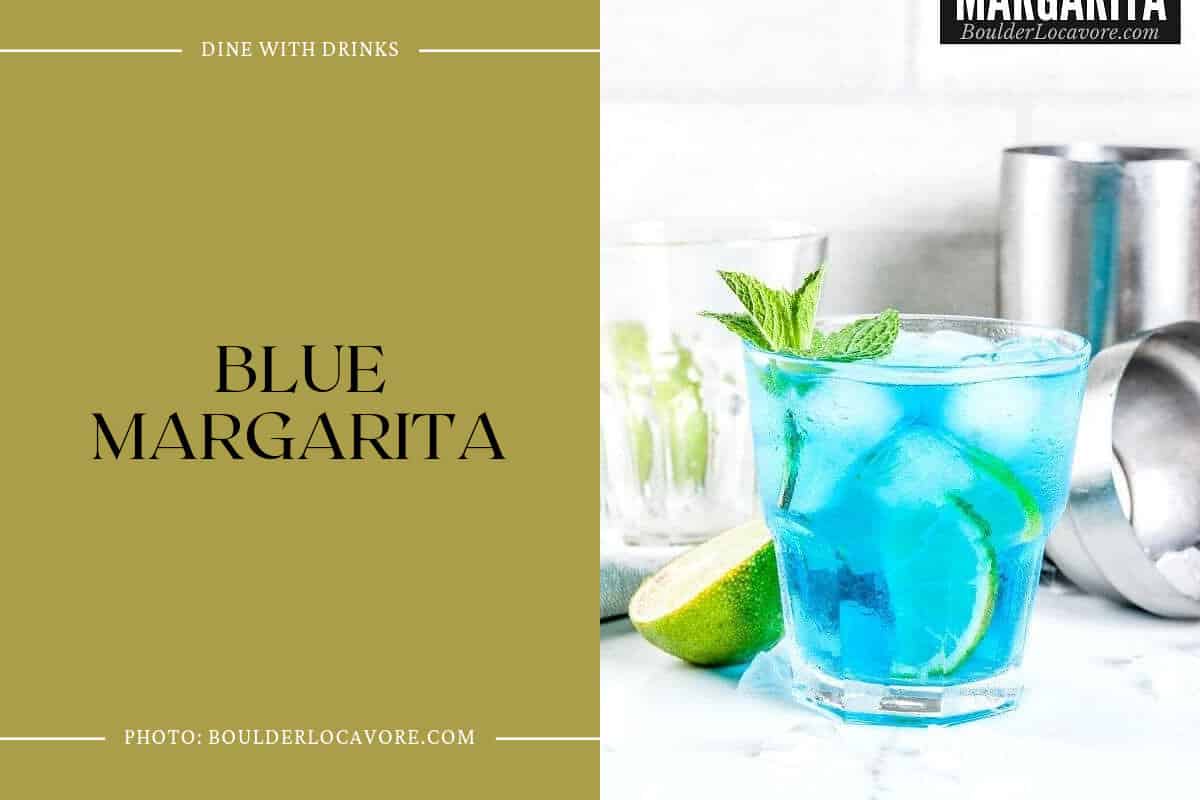 The Blue Margarita is a refreshing and vibrant cocktail that is perfect for a summer day. Made with classic margarita ingredients, the addition of Blue Curacao gives it a beautiful blue color that is reminiscent of a tropical ocean. The liqueur has a faint orange flavor and is a bit bitter and sweet, making it a perfect match for the tequila and lime juice.
This cocktail can be made as a single drink or in a pitcher to share with friends. It can also be turned into a mocktail by using lemonade instead of tequila and a dash of blue food coloring instead of the liqueur. If you're looking for a fun and delicious cocktail to enjoy this summer, the Blue Margarita is definitely worth trying.
3. Blue Motorcycle Drink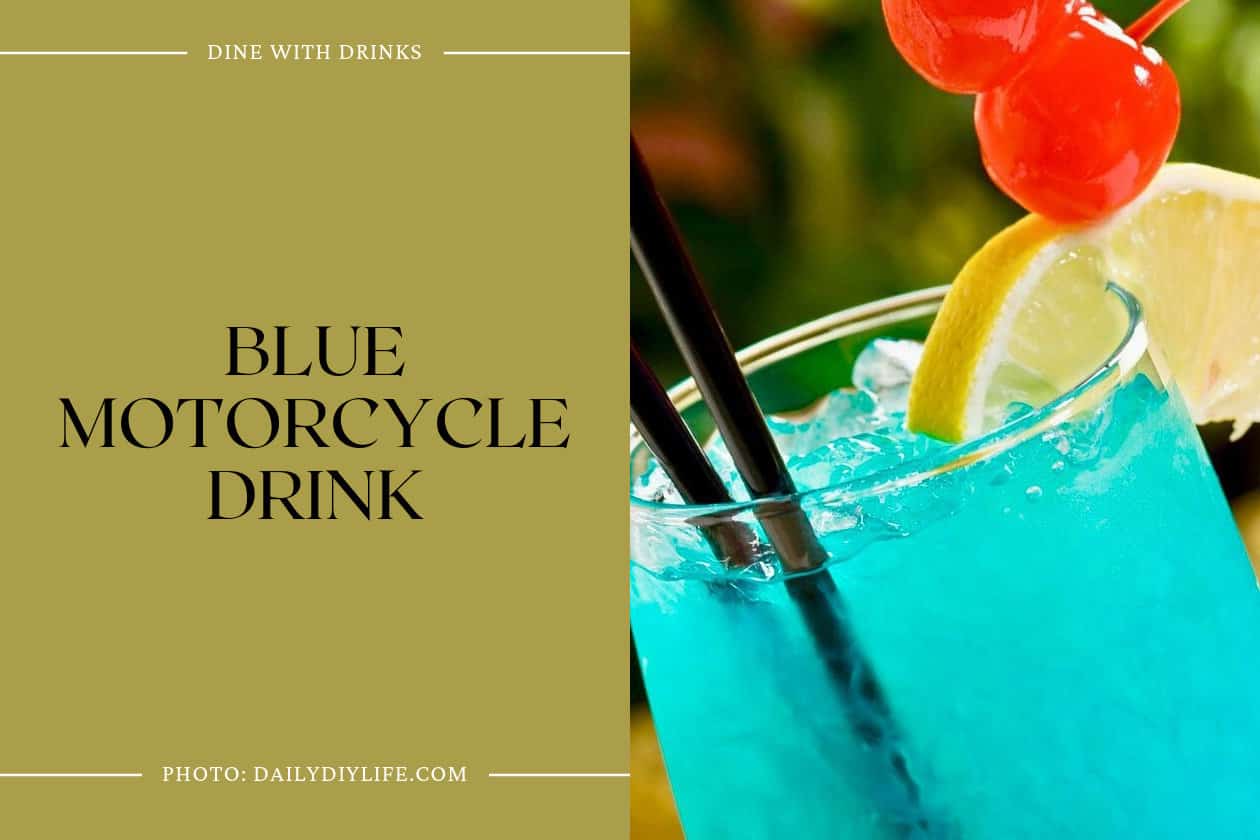 The Blue Motorcycle Drink is a vibrant and refreshing cocktail that packs a punch. This cocktail combines a variety of liquors including rum, tequila, vodka, gin, and Blue Curaçao, along with lemon-lime soda and sour mix. The Blue Curaçao gives the drink its signature blue hue and adds a citrusy taste to the mix.
This cocktail is perfect for those who enjoy a strong drink with a sweet and sour kick. It's important to note that this cocktail is not for the faint of heart and should be enjoyed responsibly. If you're looking for a summery alternative to the classic Long Island Iced Tea, the Blue Motorcycle Drink is definitely worth a try.
4. Magical Color Changing Margarita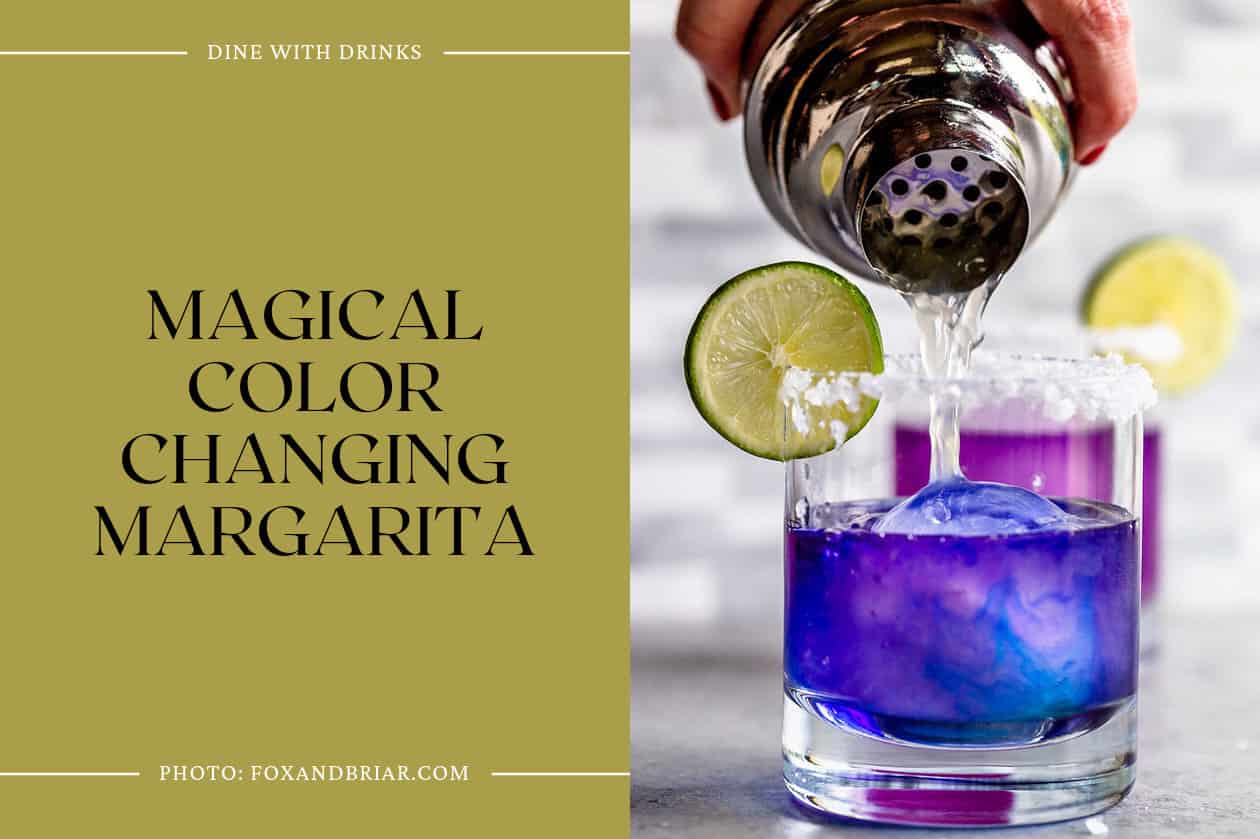 The Magical Color Changing Margarita is a unique and fun cocktail that is sure to impress your guests. What makes this margarita so special is its natural color-changing ability, which is achieved through the use of Butterfly Pea Flower. The cocktail starts off as a vibrant blue and then transforms into a purplish-pink hue right before your eyes.
This all-natural margarita is perfect for Cinco De Mayo or any other occasion where you want to add a little magic to your drink. The recipe uses fresh ingredients, and you can even make it a "skinny margarita" by leaving out the simple syrup. If you're looking for a showstopper cocktail that is sure to impress, the Magical Color Changing Margarita is a must-try.
5. Classic Margarita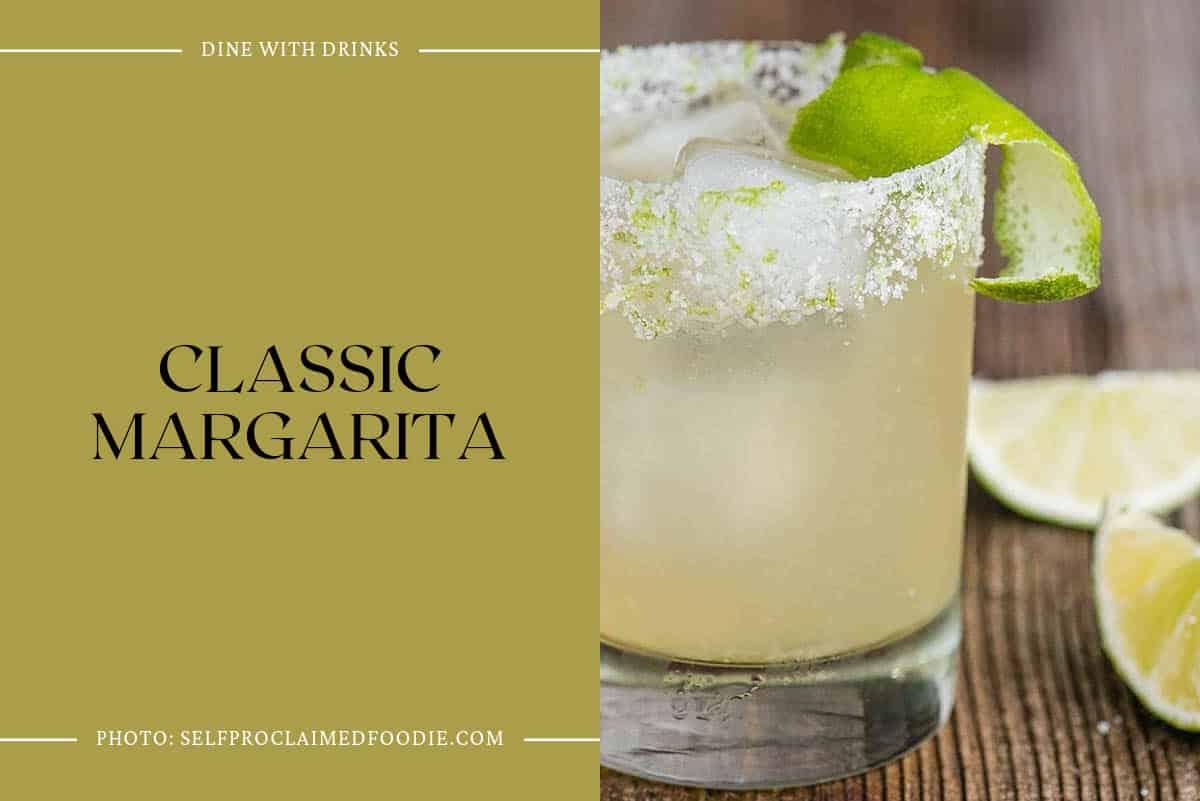 The Classic Margarita is a timeless cocktail that has been enjoyed by many for years. Made with fresh lime juice, simple syrup, orange liqueur, and tequila, this lip-smacking drink is the perfect balance of sweet and sour. It's served over ice and can be enjoyed straight up or blended. The best part?
It's incredibly easy to make and requires only a cocktail shaker. The ratio of tequila to other ingredients is a matter of preference, but the general rule is that half of the cocktail is tequila. While silver tequila is preferred by many, you can use any type of tequila you like. The Classic Margarita is a must-try for anyone who loves tequila-based cocktails.