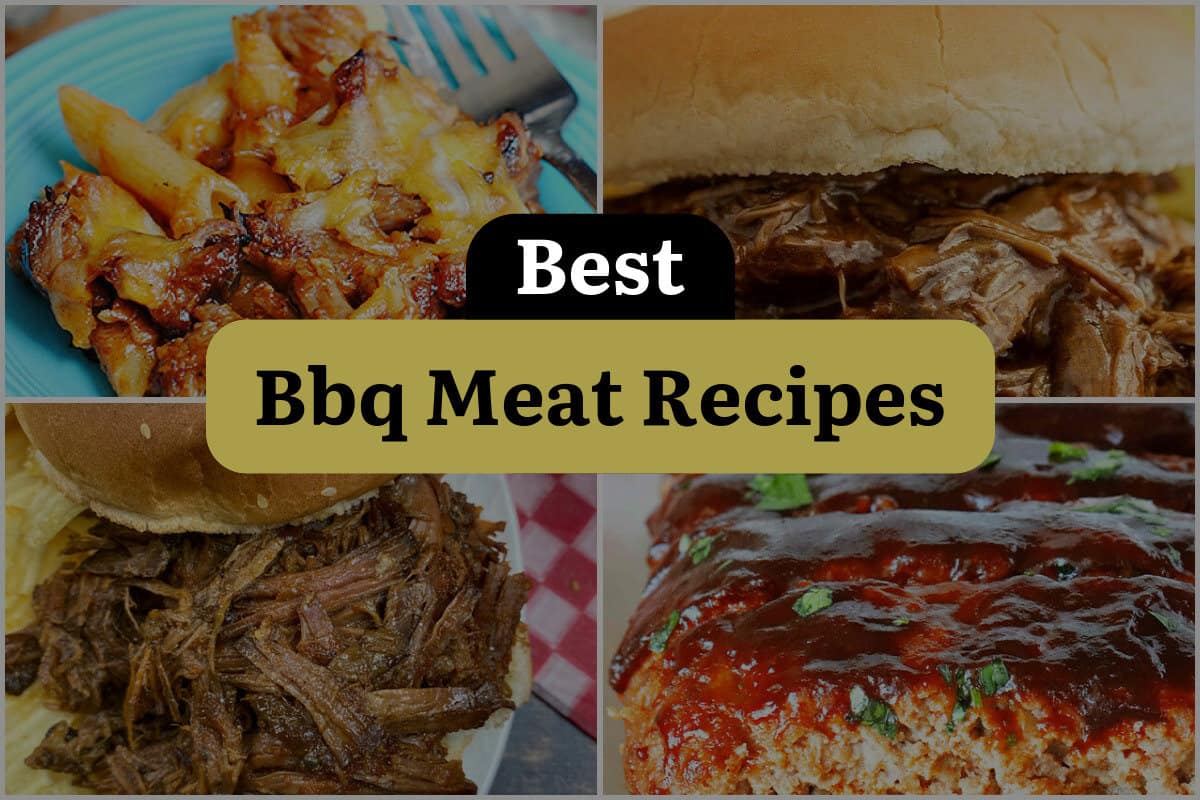 Are you ready to fire up the grill and indulge in the smoky goodness of barbecue? Look no further! In this blog post, we're diving into the world of mouthwatering BBQ meat recipes that will make your taste buds dance with joy.
From tender and juicy ribs to succulent pulled pork, we've got you covered. Get ready to explore the best BBQ meat recipes that will have your friends and family begging for seconds. So grab your apron, gather your favorite seasonings, and let's get grilling!
1. BBQ Mac and Cheese
BBQ Mac and Cheese is a delicious twist on the classic comfort food. This recipe features homemade macaroni and cheese topped with your choice of BBQ meat, such as pulled pork or shredded chicken, smothered in barbecue sauce.
It's easy to make and perfect for a weeknight dinner or game day. The combination of creamy mac and cheese with the savory BBQ meat creates a mouthwatering and satisfying dish. Try it for a flavorful and comforting meal.
2. Crock Pot BBQ Beef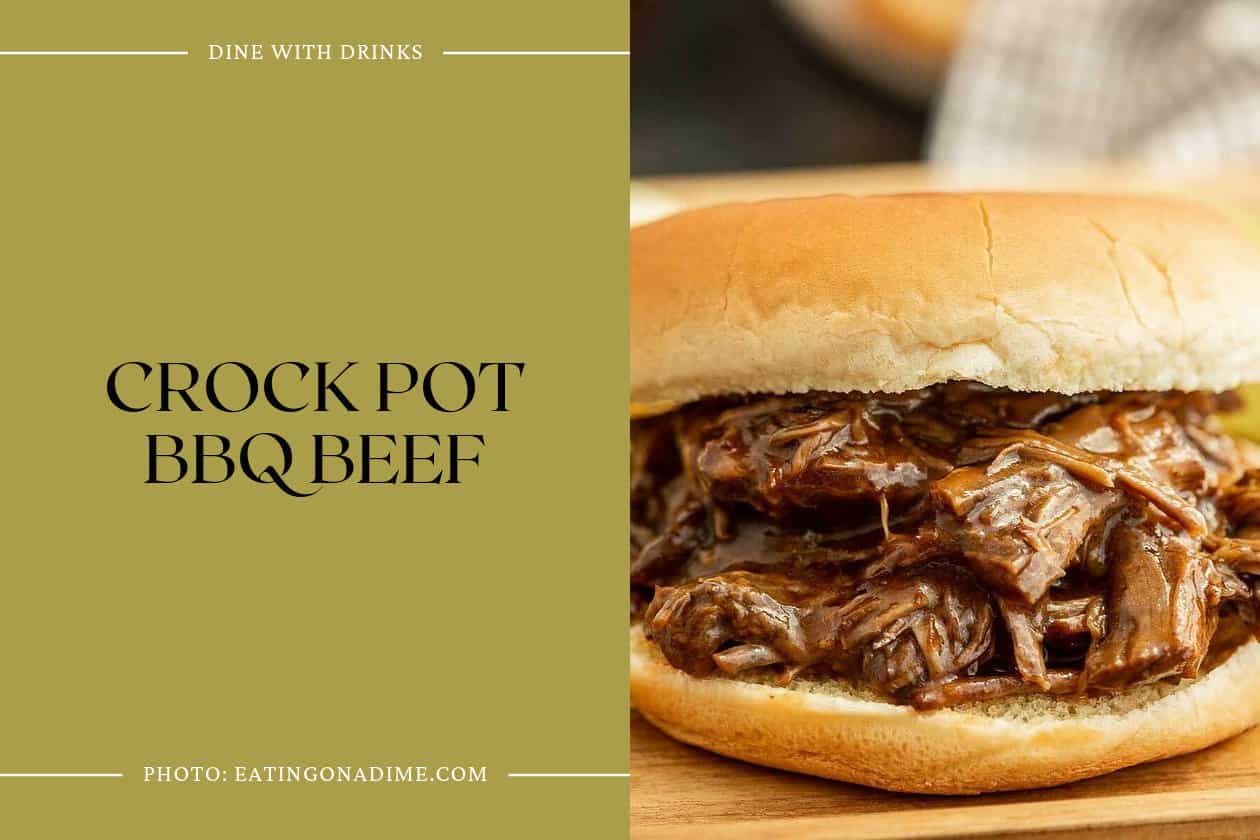 Crock Pot BBQ Beef is a delicious and easy-to-make recipe that is perfect for potlucks, summer barbecues, or busy weeknight meals. The slow cooking process makes the beef tender and juicy, while the combination of BBQ sauce, beef broth, and seasonings adds incredible flavor.
This recipe can be made with different cuts of beef, pork, or chicken, and can be served as a sandwich or over rice. It is a crowd-pleaser and a great option for feeding a large group.
3. Slow Cooker BBQ Beef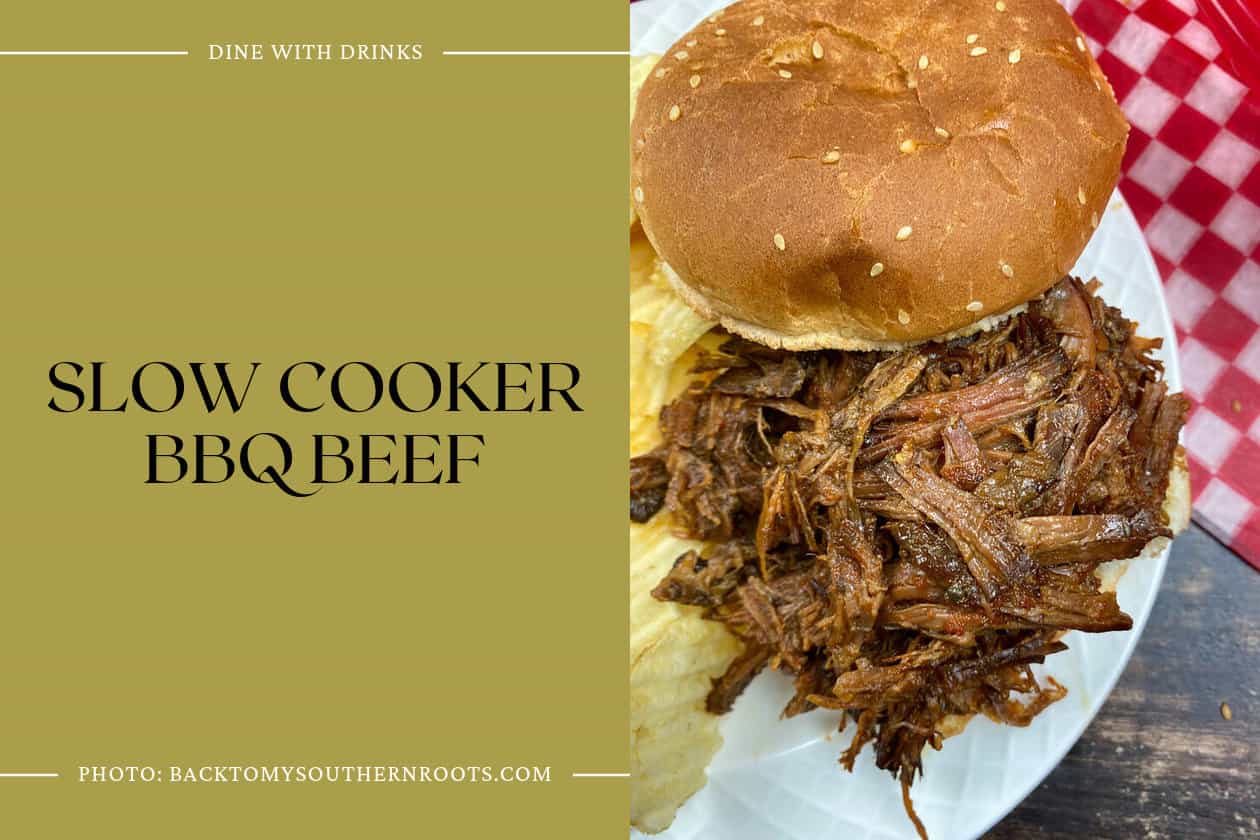 The Slow Cooker BBQ Beef recipe is a simple and flavorful way to enjoy tender chuck roast. With a homemade BBQ sauce that combines tangy and sweet flavors, this dish is perfect for a summertime meal.
Just add the ingredients to the slow cooker, cook on low for eight hours, and shred the beef for a delicious and savory meal. Pair it with side dishes like potato salad or coleslaw for a complete BBQ experience.
4. BBQ Meatloaf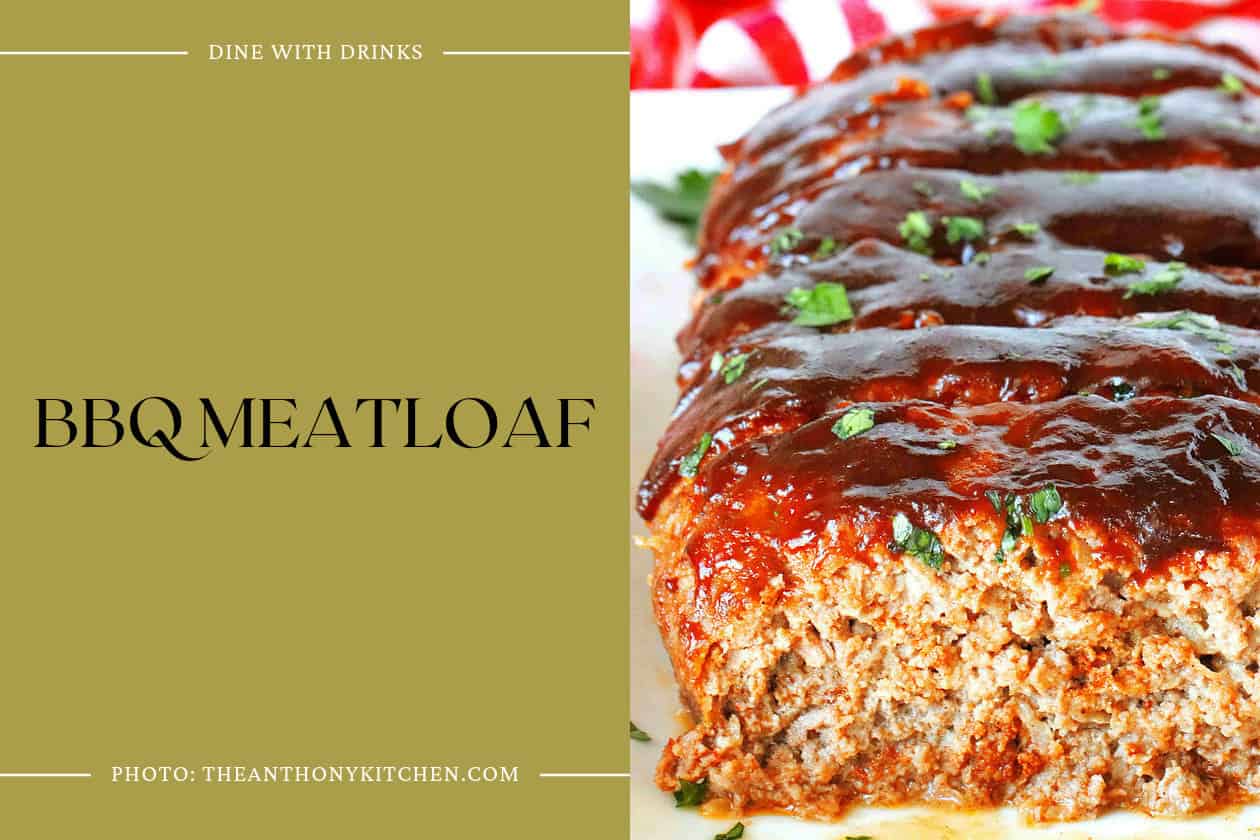 This BBQ Meatloaf recipe is a delicious twist on a classic comfort food. The meatloaf is made with juicy ground beef, savory spices, and a touch of liquid smoke for a smoky flavor.
It is topped with a sticky-sweet BBQ sauce glaze that adds an extra layer of deliciousness. Perfect for a weeknight dinner or any occasion where you want to add some pizzazz to your meal.
5. BBQ Pork Tenderloin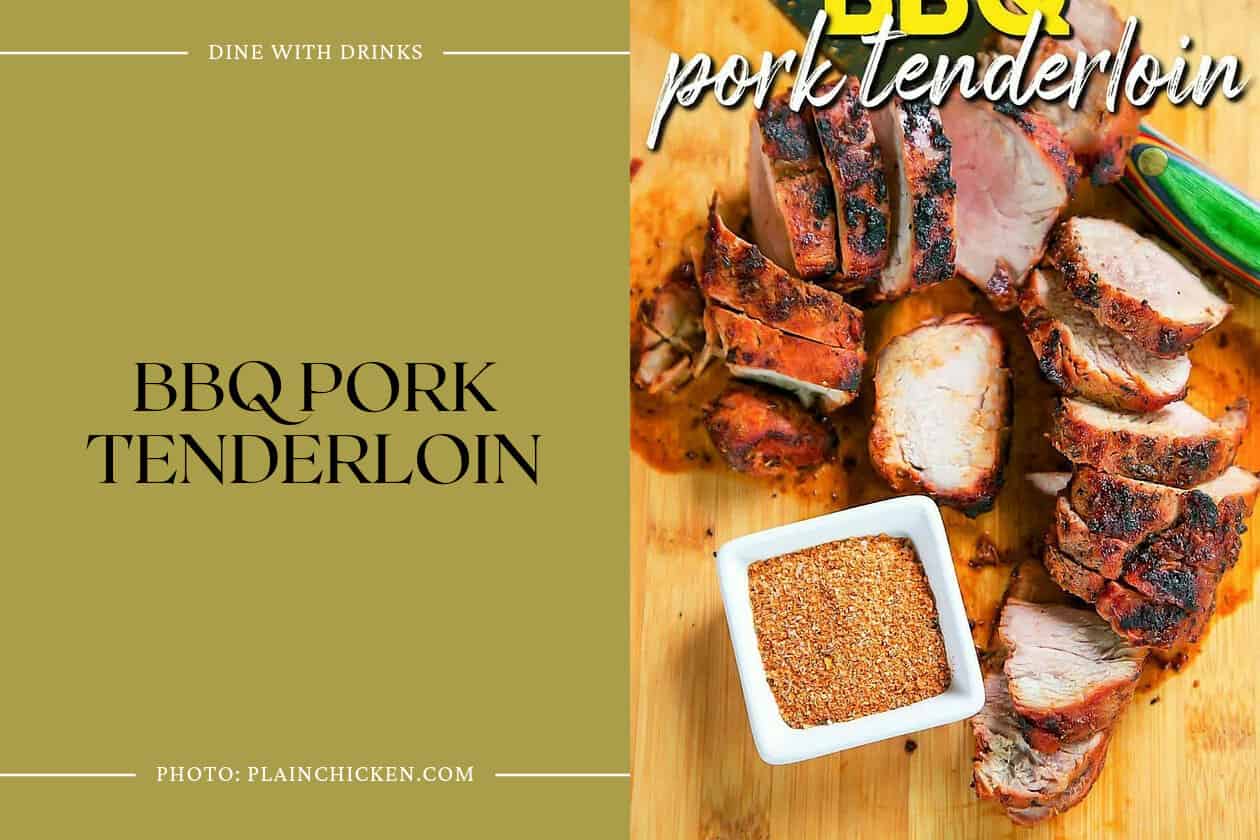 The BBQ Pork Tenderloin recipe is a delicious and easy-to-make dish. The pork tenderloin is seasoned with a homemade BBQ rub and grilled to perfection. The combination of brown sugar, salt, dry mustard, pepper, oregano, and thyme creates a flavorful and savory taste.
The recipe is gluten-free, making it suitable for those with dietary restrictions. The pork can be enjoyed on its own or sliced on a bun with BBQ sauce. Overall, the BBQ Pork Tenderloin is a must-try for any BBQ lover.
6. Dutch Oven BBQ Beef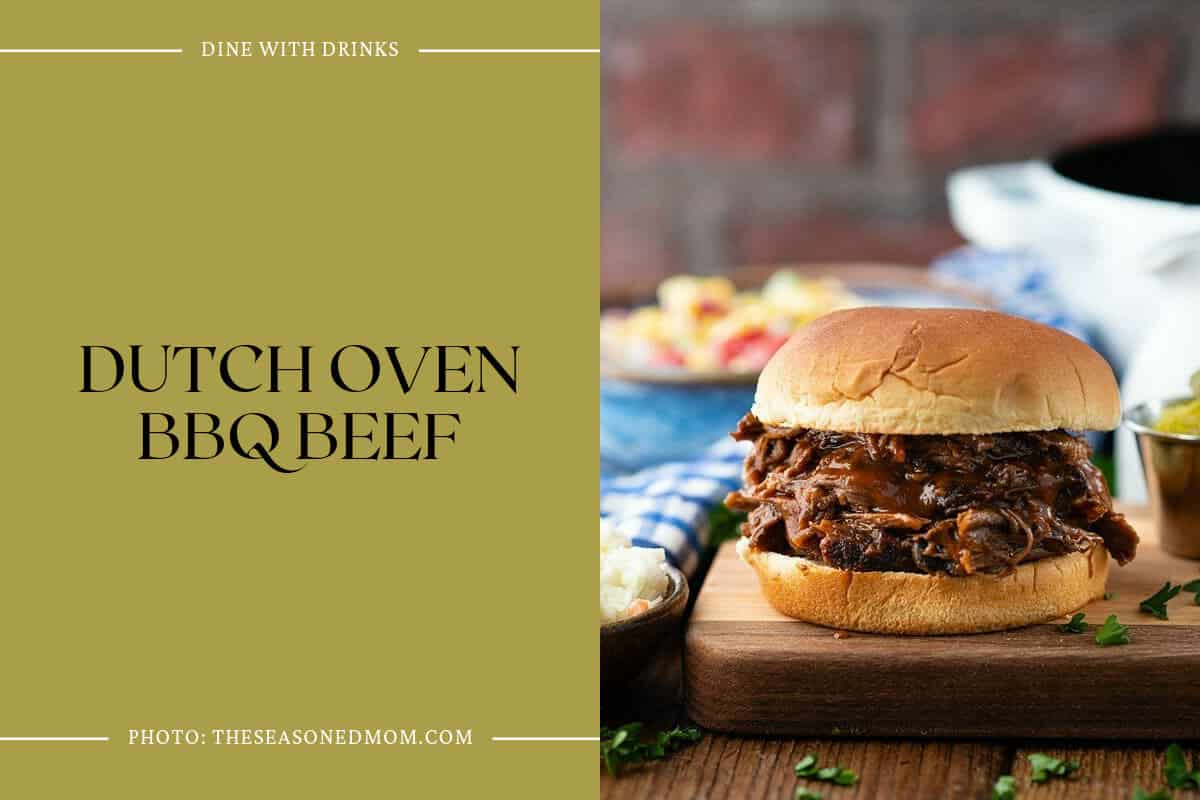 Dutch Oven BBQ Beef is a tender, juicy, and flavorful dish that transforms an affordable cut of meat into a delicious and satisfying meal. The beef is seasoned with a dry rub, seared for added flavor, and then slow-cooked in the oven until it becomes fall-apart tender.
The homemade barbecue sauce adds a savory and sweet touch to the shredded beef. This recipe is perfect for any time of the year and is sure to be a hit with the whole family.
7. Juicy BBQ Meat Kebabs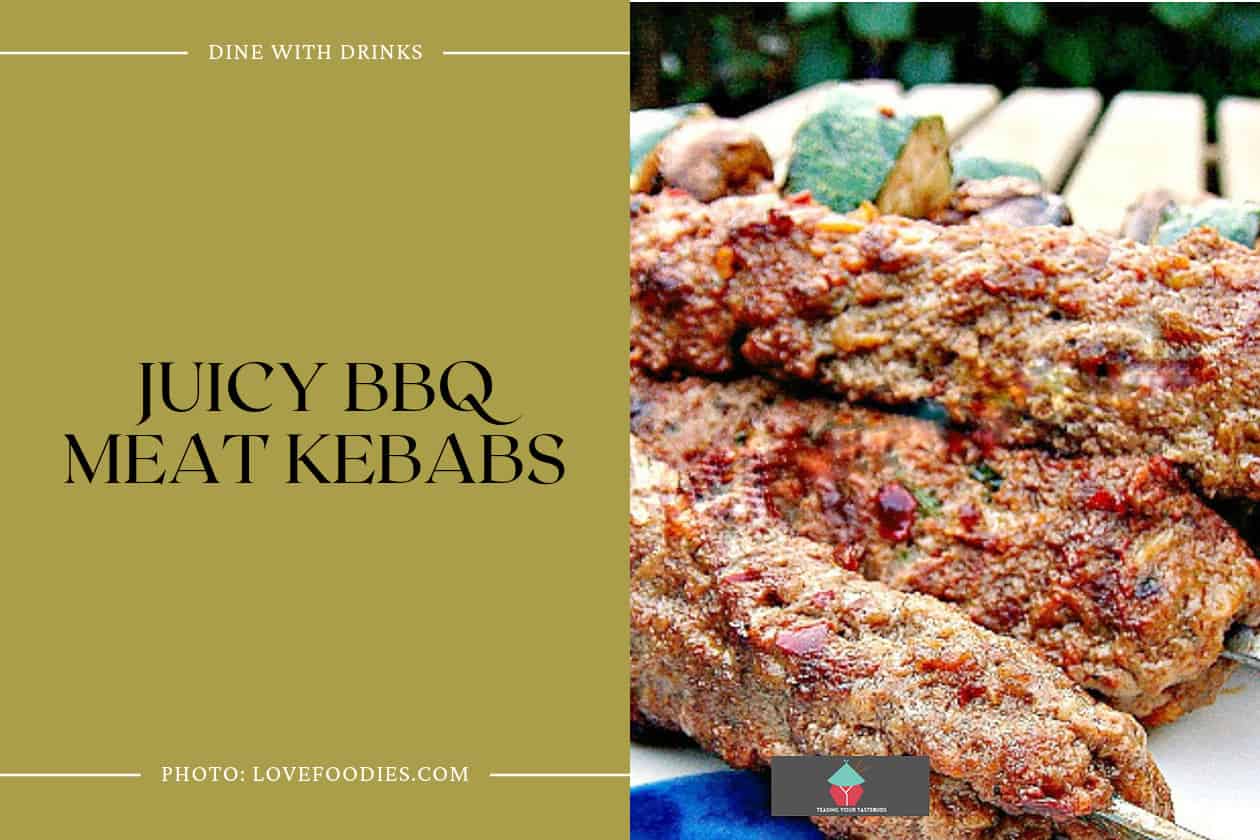 The Juicy BBQ Meat Kebabs are bursting with flavor and spices, making them a delicious choice for outdoor grilling. The combination of ground beef, Worcestershire sauce, tomato puree, and various herbs and spices creates a juicy and succulent meat skewer.
The addition of finely chopped mushrooms adds moisture, keeping the kebabs tender. These kebabs can be customized to your preferred level of spiciness, and can be cooked on a BBQ or indoors. Serve them with a simple tzatziki or yogurt dip for a satisfying meal.
8. Grilled BBQ Pork Tenderloin
The Grilled BBQ Pork Tenderloin is a simple and flavorful recipe that is perfect for summer grilling. Marinated in a homemade sweet and spicy Honey BBQ Sauce, the pork tenderloin becomes tender, juicy, and loaded with flavor.
The honey caramelizes beautifully on the exterior, adding a delicious touch. Serve with extra BBQ sauce for an added kick. Overall, this recipe is a summer staple that is easy to prepare and guaranteed to satisfy.
9. Crockpot Shredded Beef Barbecue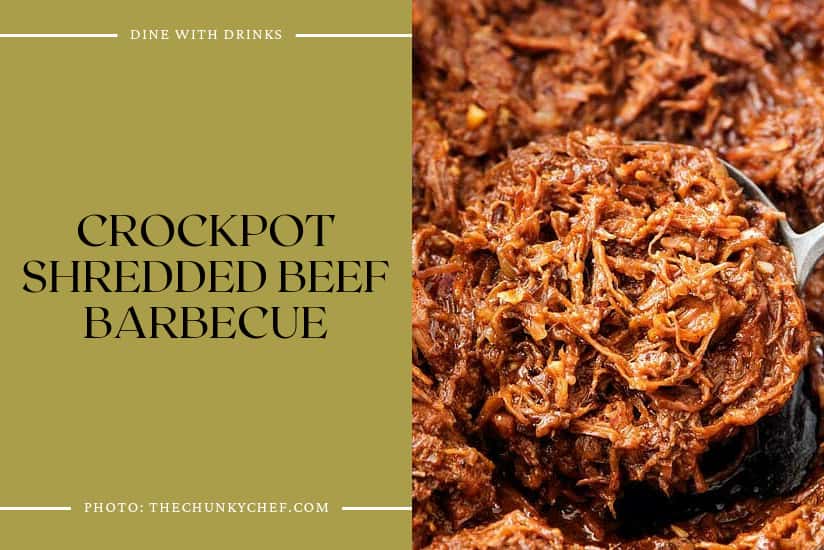 Crockpot Shredded Beef Barbecue is a must-try recipe for barbecue lovers. It features a homemade sweet and tangy barbecue sauce and tender, melt-in-your-mouth beef.
The secret ingredient of mustard adds a unique flavor and tenderizes the beef as it cooks in the crockpot. Perfect for summer cookouts or potlucks, this recipe offers a delicious twist on traditional shredded beef barbecue.
10. Cheesy BBQ Smoked Meatloaf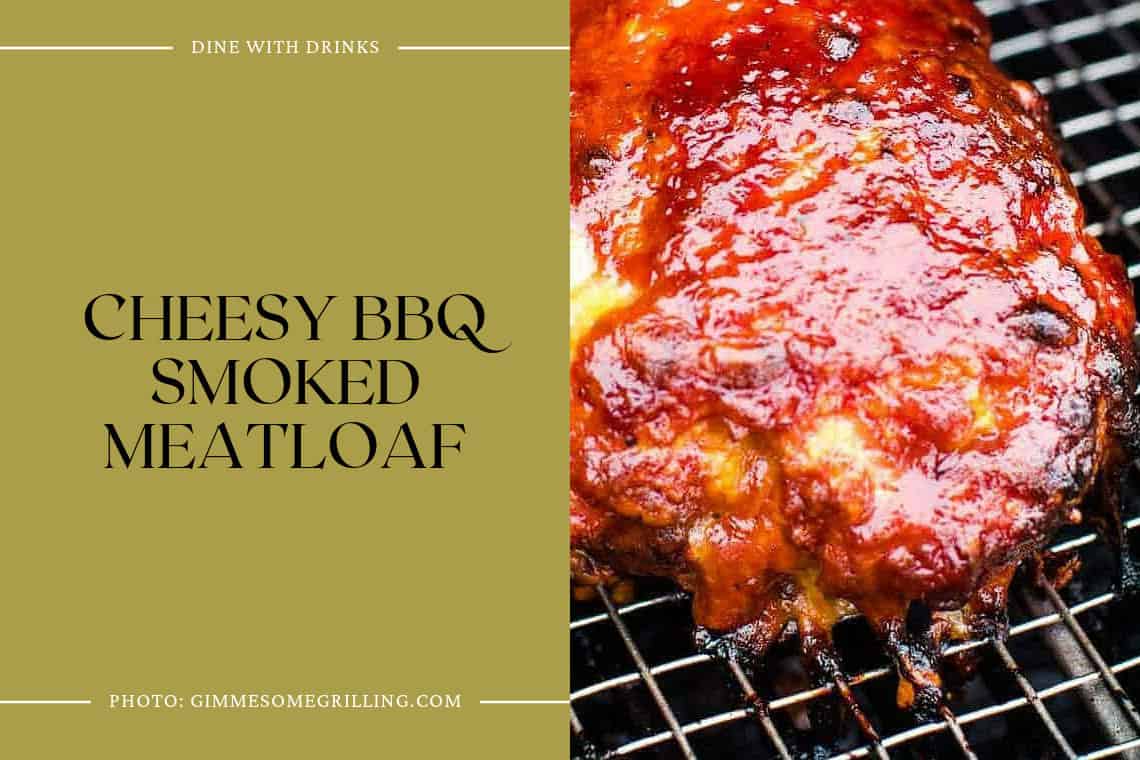 The Cheesy BBQ Smoked Meatloaf is a flavor-packed dish that combines the smoky goodness of a Traeger pellet grill with the deliciousness of BBQ sauce and melted cheese. The meatloaf is stuffed with cheddar cheese and topped with a mouthwatering BBQ sauce.
It has an amazing smoke ring and a flavor that is simply awesome. This recipe is easy to make and uses pantry staple ingredients. If you're looking for a meatloaf recipe that will impress your guests, this is it.
11. BBQ Chicken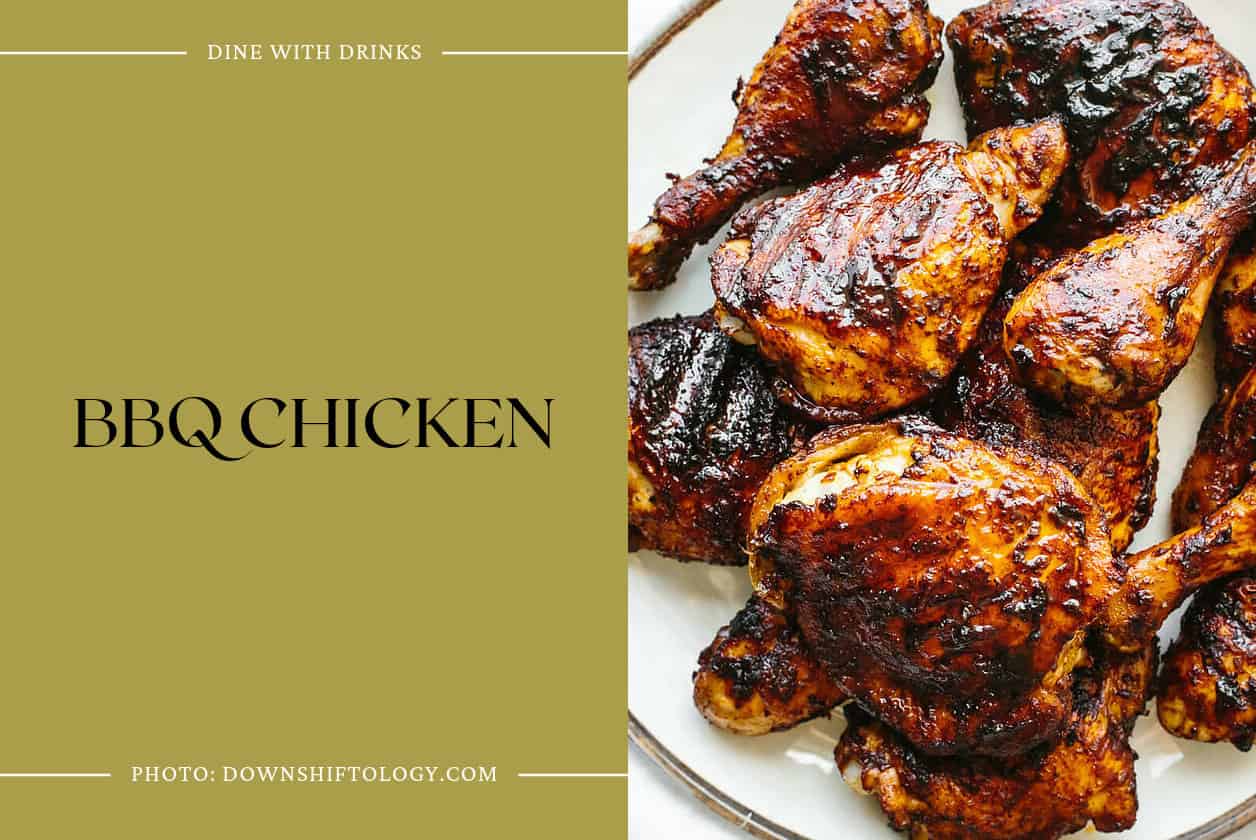 This BBQ chicken recipe is a winner for summer cookouts. The chicken thighs and drumsticks are juicy and flavorful, thanks to a homemade dry rub and a delicious BBQ sauce.
The bone-in, skin-on chicken ensures maximum tenderness and moisture. Whether grilled on a cool and hot side or cooked low and slow, this recipe guarantees perfectly charred and mouthwatering BBQ chicken.