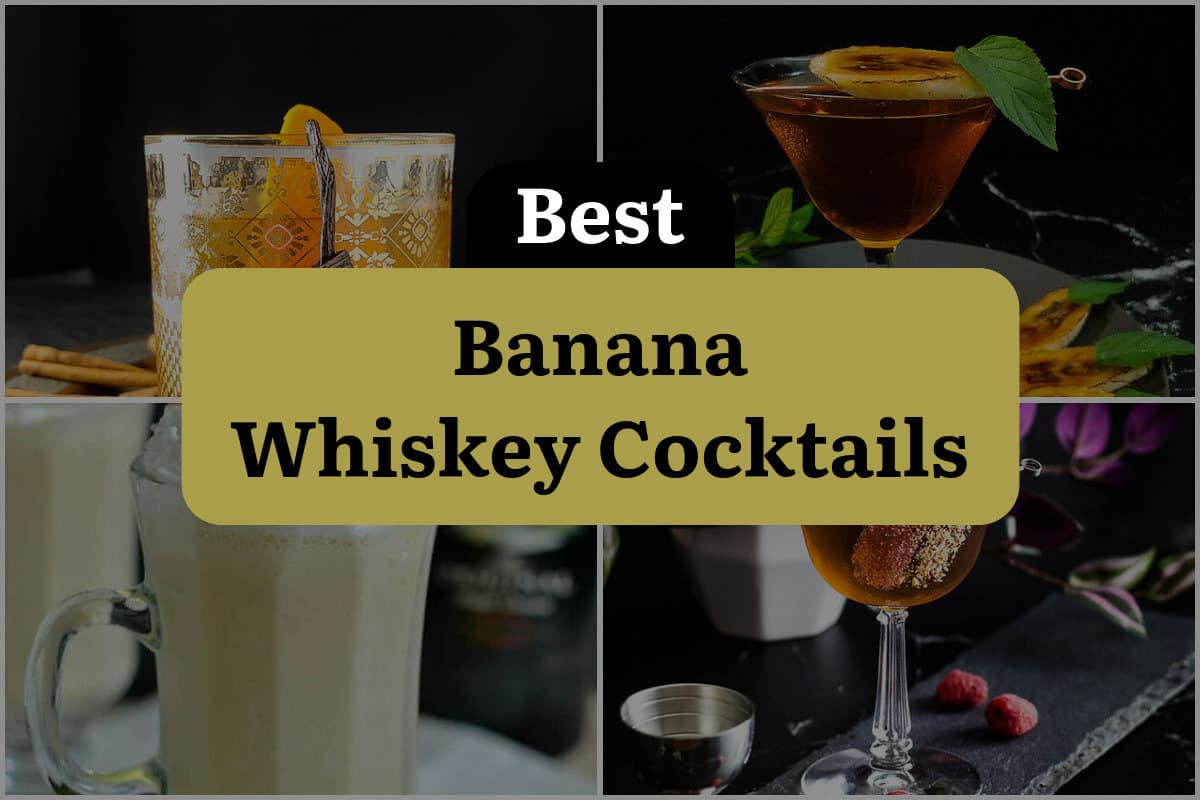 As a bartender, I've seen my fair share of drink trends come and go. But one ingredient that never goes out of style is whiskey. The complex flavors of this classic spirit make it a favorite among cocktail enthusiasts and casual drinkers alike.
However, when it comes to whiskey cocktails, most people tend to stick to the tried and true classics. That's why I'm here to introduce you to a new twist on an old favorite: Banana Whiskey Cocktails.
Now, you might be wondering why bananas and whiskey make a good pairing. The answer is simple: the sweetness of ripe bananas complements the rich, smoky taste of whiskey perfectly.
The result is a cocktail that's both complex and refreshing, with a flavor profile that's sure to impress even the most discerning whiskey aficionado.
But don't just take my word for it. There are countless Banana Whiskey Cocktail recipes out there, each with its own unique spin on this delicious combination.
From creamy milkshakes to fiery shots, there's a Banana Whiskey Cocktail out there for every taste and occasion.
So whether you're looking to impress your friends at your next party or just want to try something new, give one of these recipes a try.
Who knows, you might just discover your new favorite cocktail.
1. Banana Old Fashioned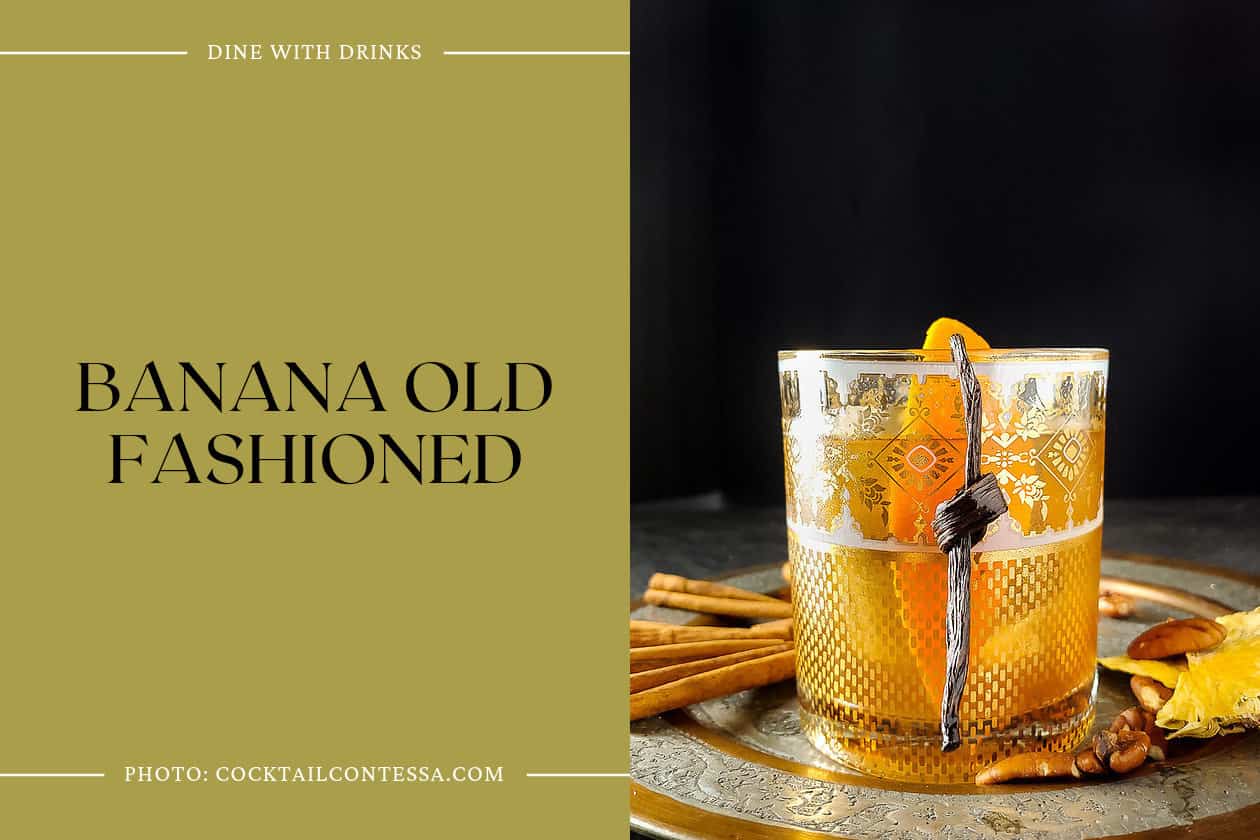 The Banana Old Fashioned is a unique and flavorful twist on the classic Old Fashioned cocktail. The combination of bourbon, homemade banana syrup, and black walnut bitters creates a rich and nutty taste with a hint of banana bread.
The cocktail is easy to make and can be built in a glass, making it a quick and delicious option for any bourbon lover. The addition of a knotted vanilla bean as a garnish infuses the cocktail with a subtle vanilla flavor as you sip. If you're looking for a new and exciting way to enjoy your bourbon, the Banana Old Fashioned is definitely worth a try.
2. Bananas Foster Manhattan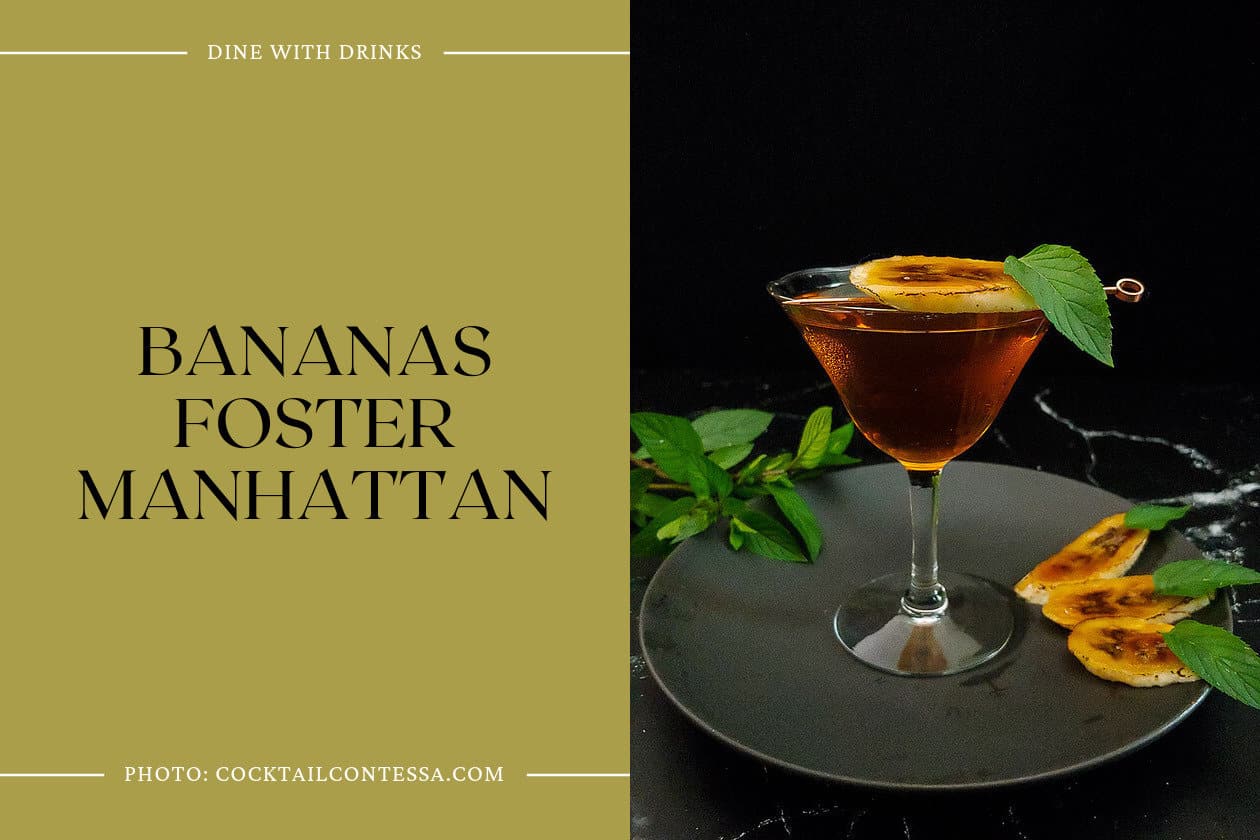 The Bananas Foster Manhattan is a must-try cocktail for those who love dessert-type drinks. The combination of bourbon and Giffards Banane du Bresil liqueur creates a sophisticated yet sweet taste that leaves a realistic banana flavor on the palate. The addition of salted caramel syrup and a charred cinnamon stick garnish enhances the caramel and vanilla taste of the cocktail.
Bruleed banana slices add an extra layer of flavor and aroma to the drink. This cocktail is perfect as an after-dinner bourbon cocktail or paired with a plate of bananas foster dessert. If you're looking for a unique and delicious cocktail, the Bananas Foster Manhattan is definitely worth trying.
3. Banana Baileys Coconut Cocktail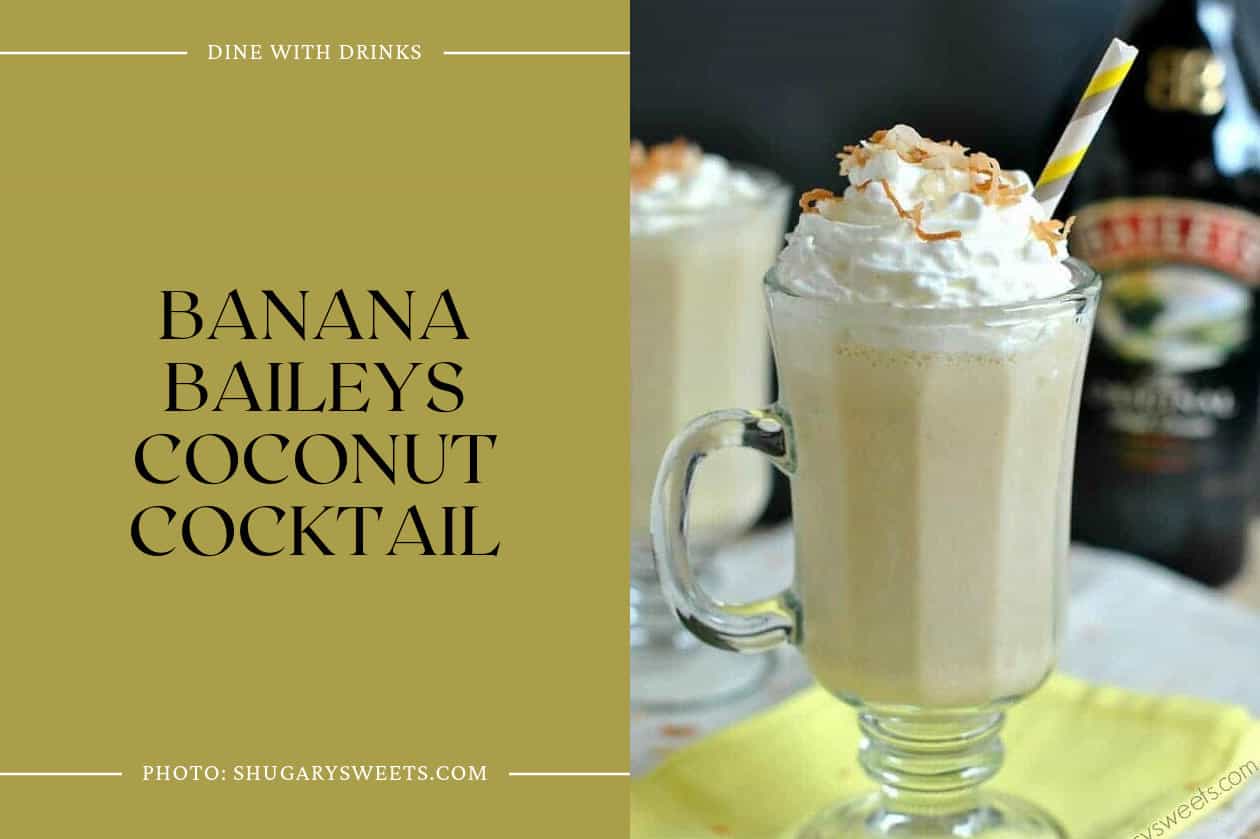 The Banana Baileys Coconut Cocktail is a refreshing and indulgent drink that is perfect for any time of the year. This creamy cocktail is made with just three basic ingredients, including cream of coconut, Baileys, and banana. The drink is topped off with some homemade toasted coconut for an added texture and flavor.
The BBC drink originated in the Caribbean and has become a popular drink among cocktail enthusiasts. This delicious cocktail is easy to make and can be adjusted to serve as many people as needed. If you're looking for a fun and flavorful drink to enjoy with friends or family, then the Banana Baileys Coconut Cocktail is definitely worth trying.
4. Peanut Butter Jelly Cocktail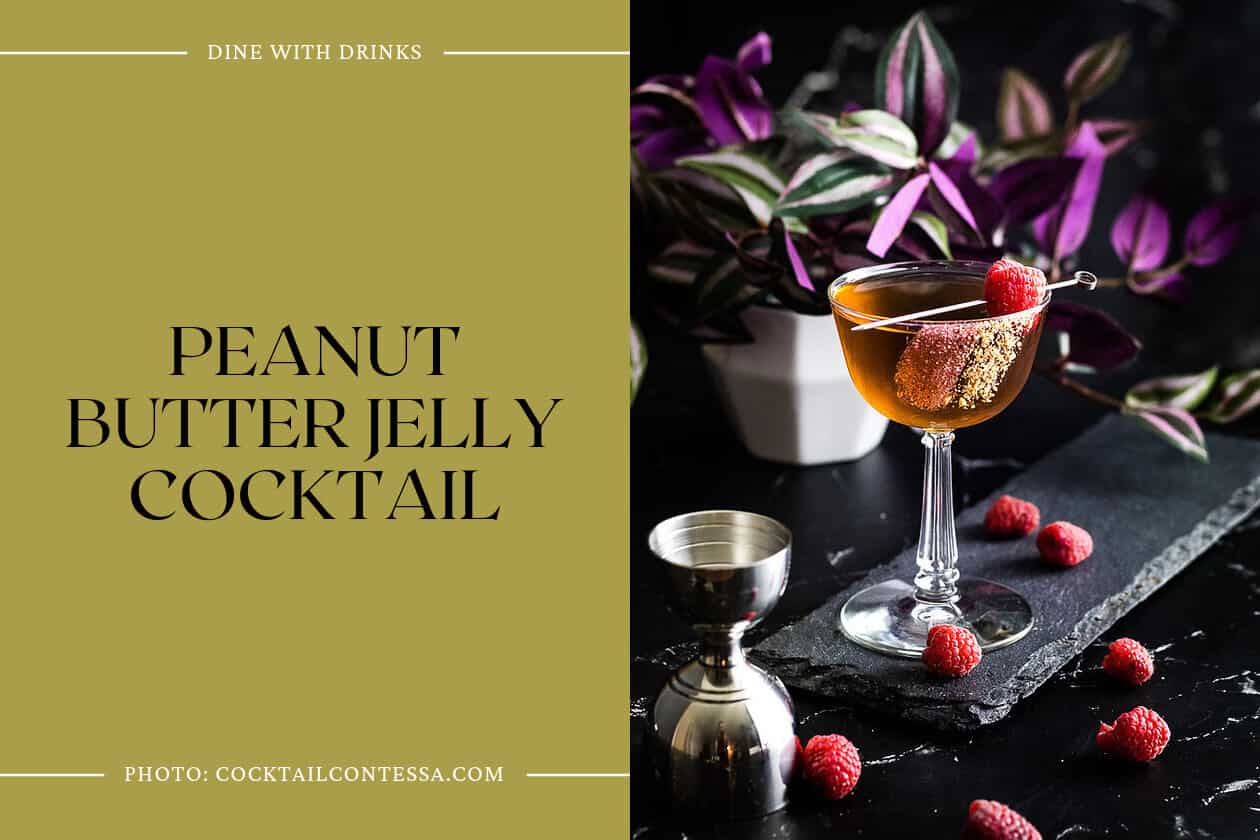 If you're looking for a unique and flavorful cocktail, the Peanut Butter Jelly Cocktail is definitely worth trying. This cocktail combines the nutty and creamy flavor of peanut butter whiskey with the sweet and fruity taste of raspberry liqueur.
It's a fun and playful take on the classic PB&J sandwich that will surely impress your guests. Whether you're a fan of peanut butter or just looking for something new to try, this cocktail is a must-have. So, grab a bottle of peanut butter whiskey and give this cocktail a try!