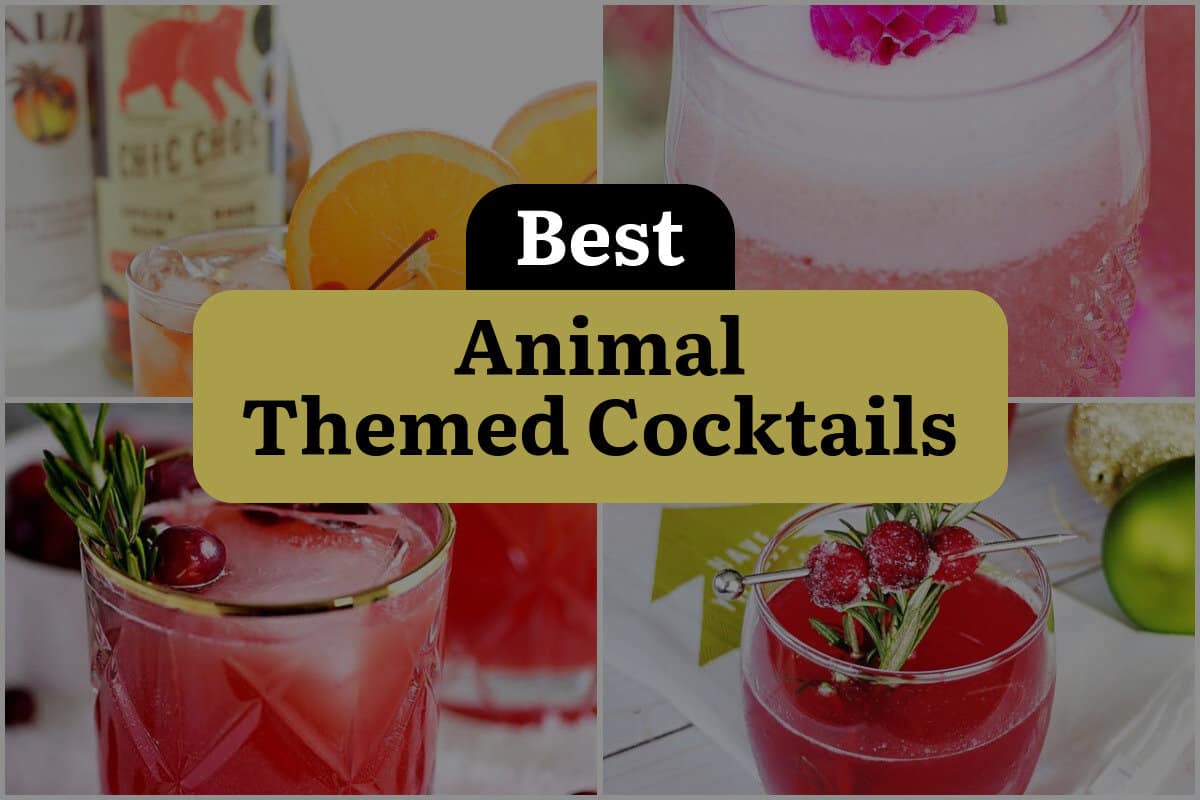 Animals have always been a source of inspiration for humans. From the majestic lions to the playful dolphins, each creature has its unique charm that captivates us.
It's no wonder that we've incorporated their essence into our daily lives, from fashion to home decor. And now, even in our drinks!
Animal-themed cocktails are a fun way to add a twist to your regular drink menu. These drinks are not only visually appealing but also deliciously refreshing.
Whether you're hosting a jungle-themed party or simply want to impress your guests, animal-themed cocktails are a sure way to do it.
What's great about animal-themed cocktails is that they can be as simple or as complex as you want them to be.
You can create something as easy as a fruity cocktail with a cute animal garnish, or you can go all out and create an elaborate drink with multiple layers and intricate designs. The possibilities are endless, and the results are always impressive.
So, get ready to unleash your inner mixologist and explore the world of animal-themed cocktails. From the classic pina colada with a flamingo twist to the exotic jungle juice with a snake garnish, we've got you covered.
These drinks are not only delicious but also a feast for the eyes. So, grab your shaker and let's get started!
1. Hakuna Matata Cocktail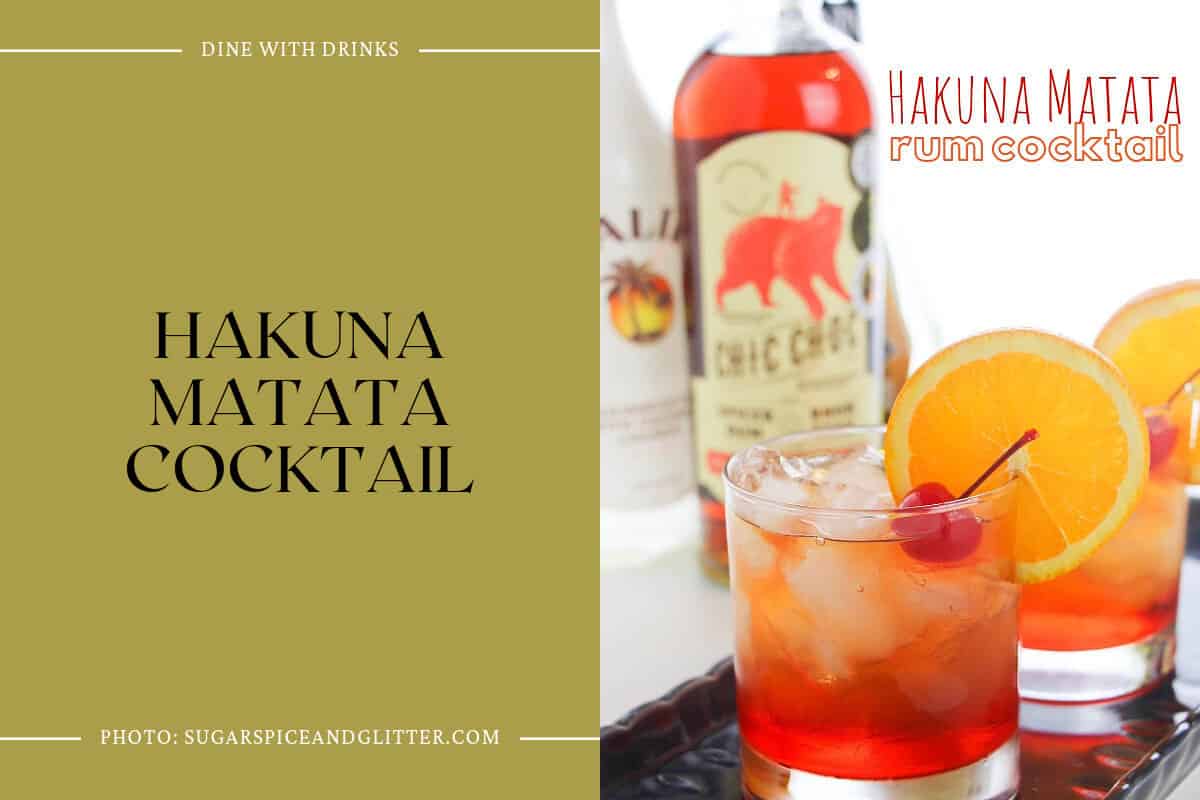 The "Hakuna Matata Cocktail" is a Lion King-inspired drink with spiced rum, coconut rum, banana liqueur, and pineapple juice. It's a beautiful ombre sunset color and garnished with an orange slice and maraschino cherry.
The unique spiced rum adds a subtle peppery tone, making it a delicious and visually stunning drink. The cocktail is strong but perfect for a family movie night or animal-themed party.
2. Pink Flamingo Punch Cocktail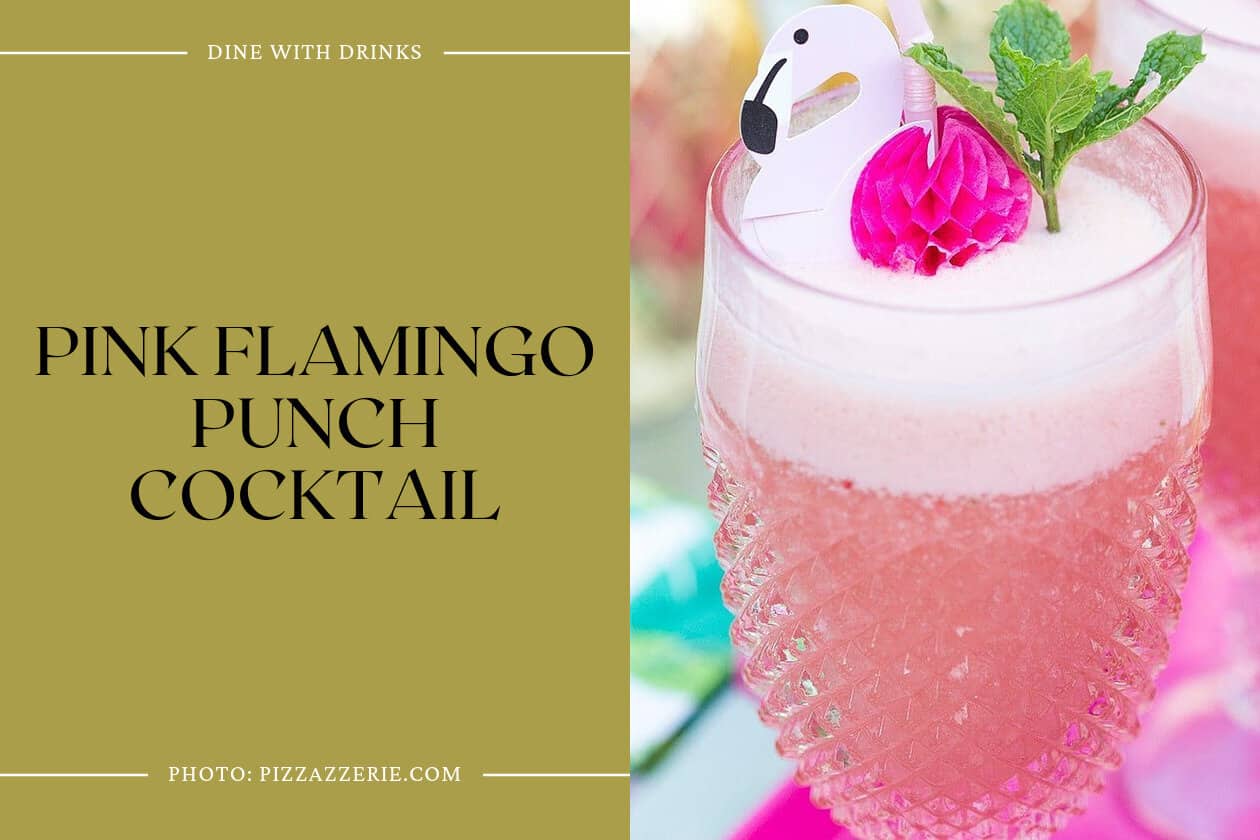 The Pink Flamingo Punch Cocktail is a fruity and refreshing drink that is perfect for any summer occasion. Made with frozen fruit, grapefruit juice, and Piña Colada, this cocktail is easy to make and absolutely delicious. The frozen fruit adds a fun twist to the drink, and the pink color makes it a great addition to any animal-themed party.
Whether you're hosting a bachelorette party or a backyard get-together with friends, the Pink Flamingo Punch Cocktail is sure to impress. So, if you're looking for a fun and tasty cocktail to serve at your next summer party, be sure to give this one a try!
3. Rudolph's Tipsy Spritzer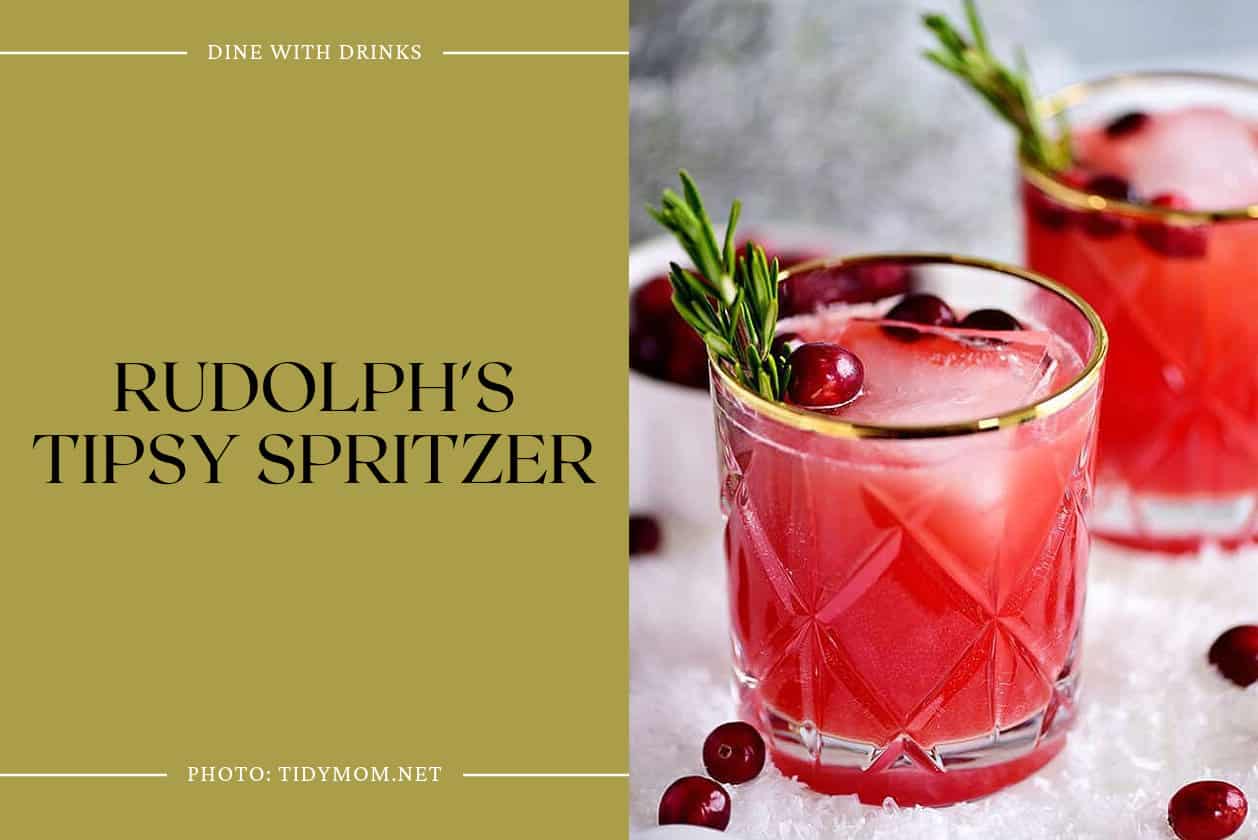 Looking for a festive and flavorful holiday cocktail? Look no further than Rudolph's Tipsy Spritzer! This animal-themed cocktail is the perfect balance of flavors, featuring hints of cranberry, orange juice, ginger ale, and vodka. Topped off with a sprig of rosemary and a few cranberries, this cocktail is not only delicious but also visually stunning.
Whether you're sipping it while decorating the tree or serving it to friends at a holiday party, Rudolph's Tipsy Spritzer is sure to get you in the holiday spirit. Plus, with instructions on how to make a kid-friendly mocktail version, everyone can enjoy this delightful drink. So, why wait? Add Rudolph's Tipsy Spritzer to your holiday cocktail lineup and get ready to spread some holiday cheer!
4. The Lit Reindeer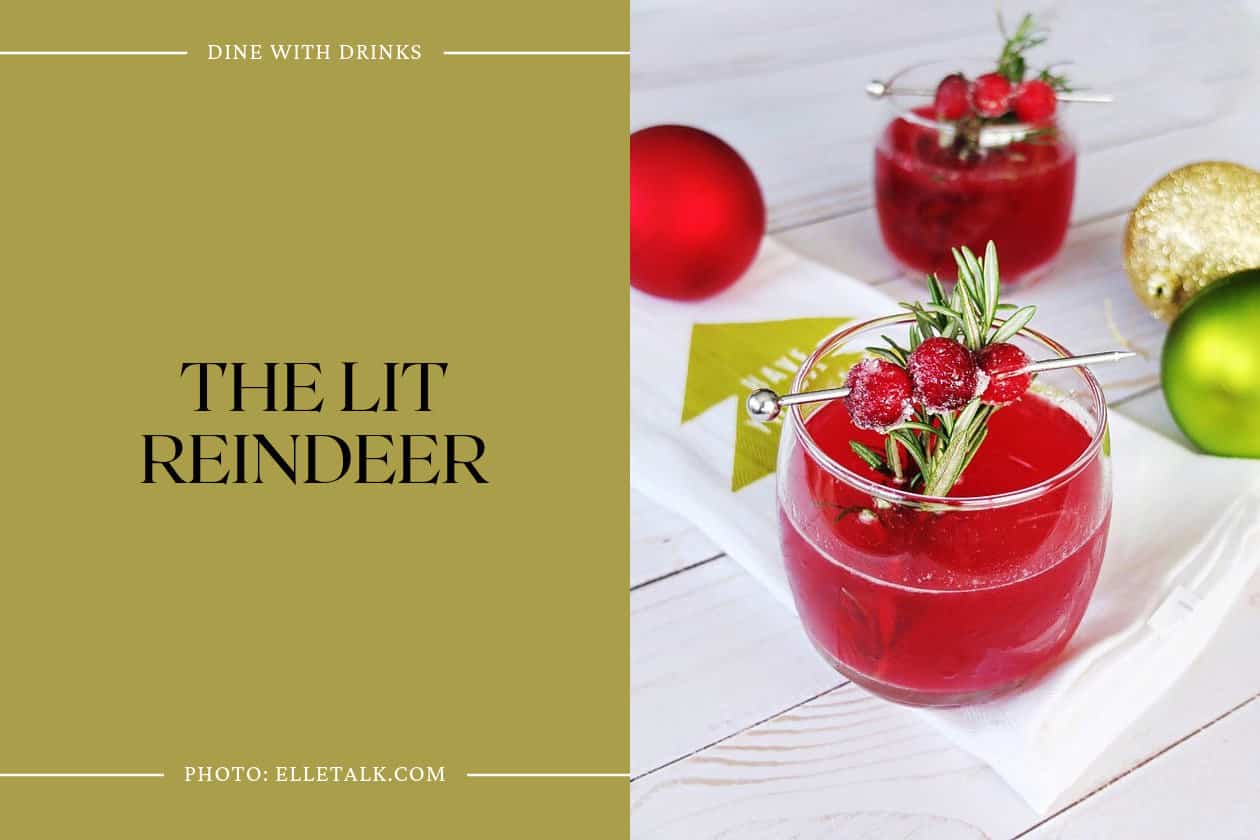 "The Lit Reindeer" is a festive cocktail that is perfect for the holiday season. This cocktail is made using leftover cranberry sauce, vodka, lime juice, and simple syrup. The addition of a rosemary sprig adds a delicious herbal note to the drink.
The cocktail is tart, sweet, and strong, making it perfect for those who enjoy a good martini. The presentation of the cocktail is also noteworthy, as it looks like Rudolph's nose. Overall, "The Lit Reindeer" is a fun and delicious way to use up leftover cranberry sauce and get into the holiday spirit.
5. Disney Jungle Juice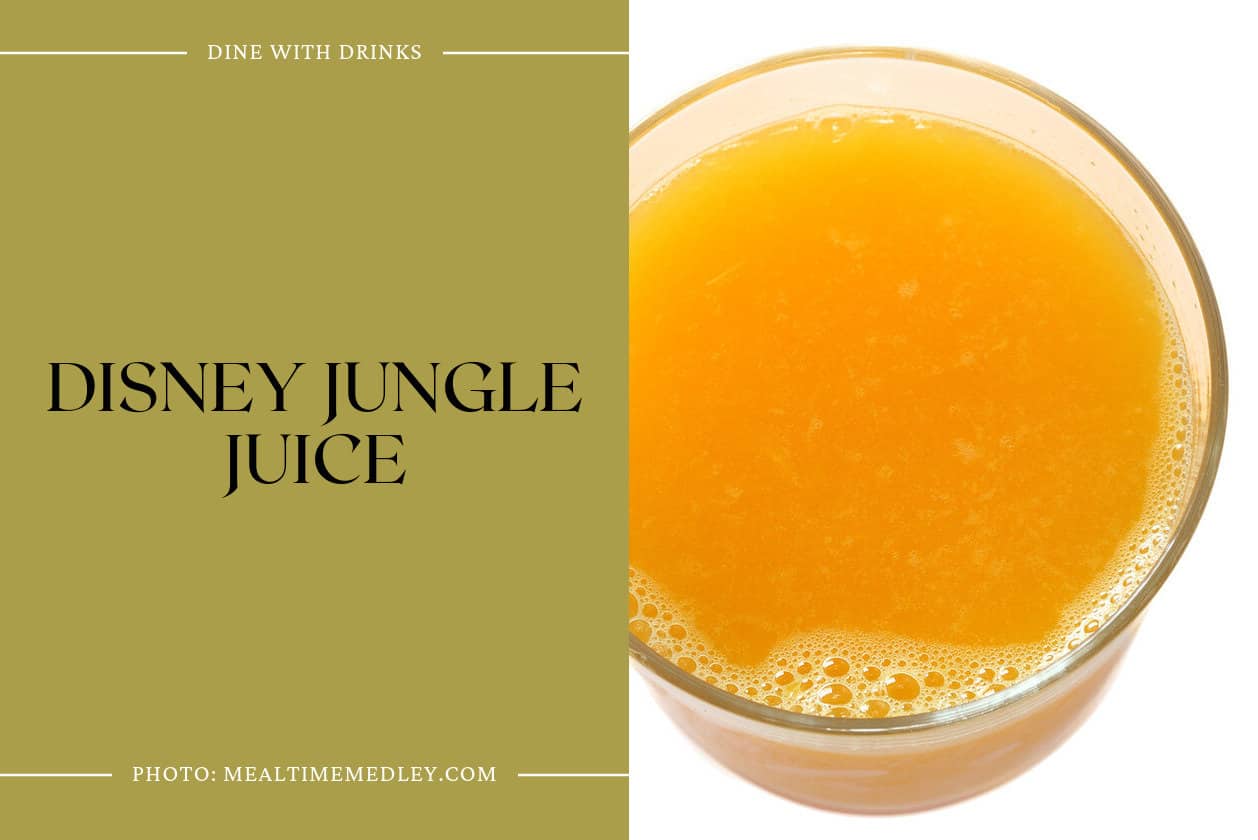 Disney Jungle Juice is a refreshing and fruity cocktail that will transport you back to your Disney vacation. Also known as Pog Juice or Stitch Juice, this easy-to-make cocktail is a hit at any party or special occasion. Made with equal parts of orange juice, guava juice, and passion fruit juice, this delicious drink tastes like a mix of fresh fruit in a glass.
Whether you're a Disney fan or not, this cocktail is a must-try for anyone who loves fruity and refreshing drinks. So, grab a glass of Jungle Juice, close your eyes, and let your taste buds take you on a tropical adventure.